Foggy Heidelberg in a few hours.
Just a 30-minute drive from the German city of Mannheim is the picture-postcard town of Heidelberg. If ever you're in the vicinity and have some time to spare – a day or even just half of one should be spent here.
As our hosts informed us, because of religious… differences down the centuries, the town constantly toed and froed between being a Catholic town and a Protestant one. And almost every time it did they built a new church to celebrate. As a result, today, the town is dotted with several different impressive churches of both forms of Christianity, this being one of them:
Another thing that fairly amazed me was the number of Korean restaurants here – plus Korean tourists. Not Japanese, not Chinese, not… Brazilian. Korean! I wonder why? Is it that southern Germany is promoted heavily in Korea as a tourist destination? Why here? Why not other nice Euro-places?
Bridge and kunst…
Bridge: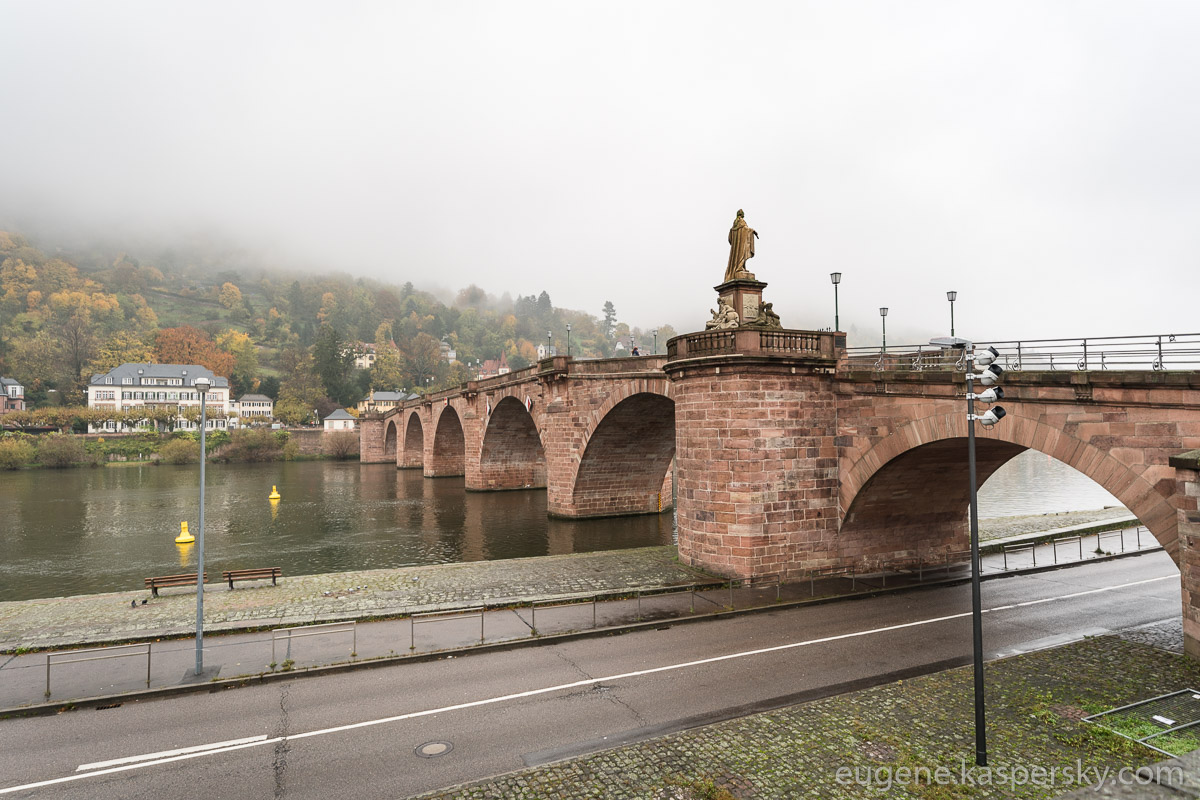 Kunst: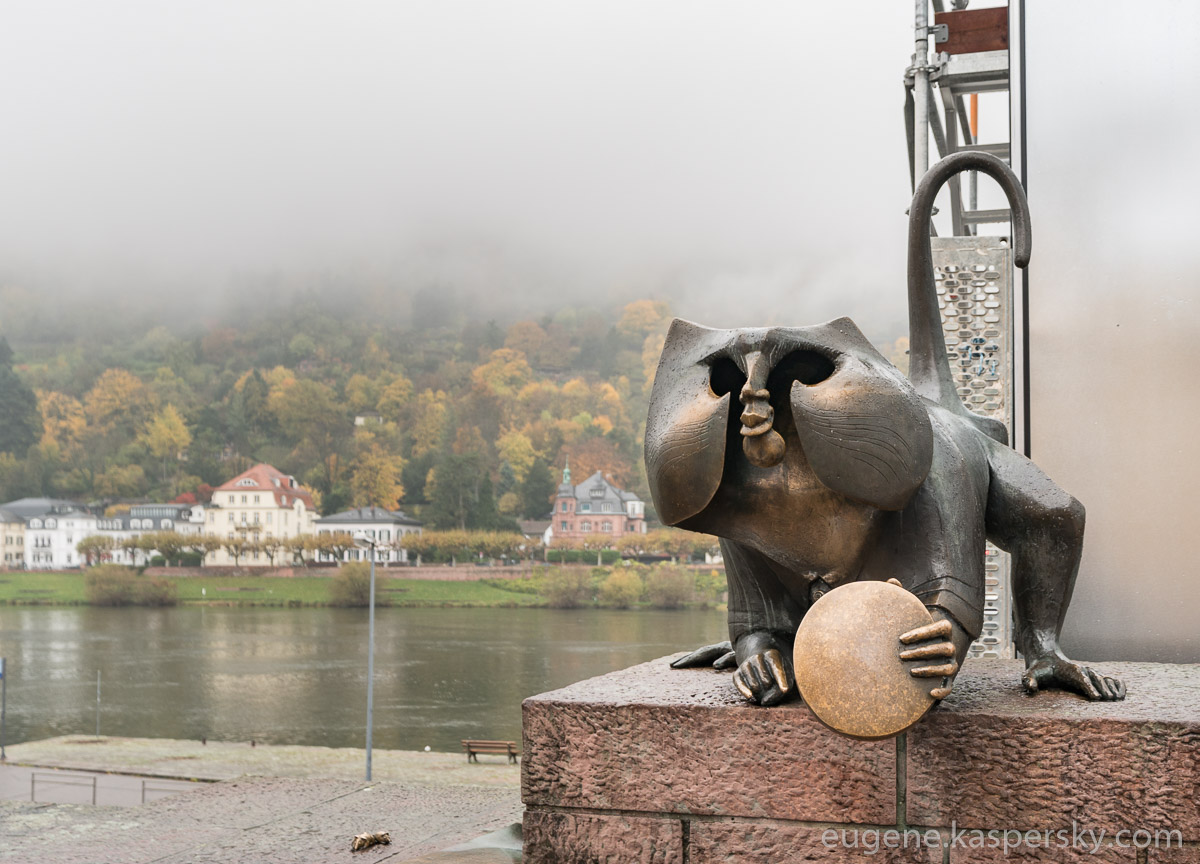 As you can see, the weather was far from ideal. At first it didn't really spoil our impressions while just walking about the town. It did put rather a dampener on things later on…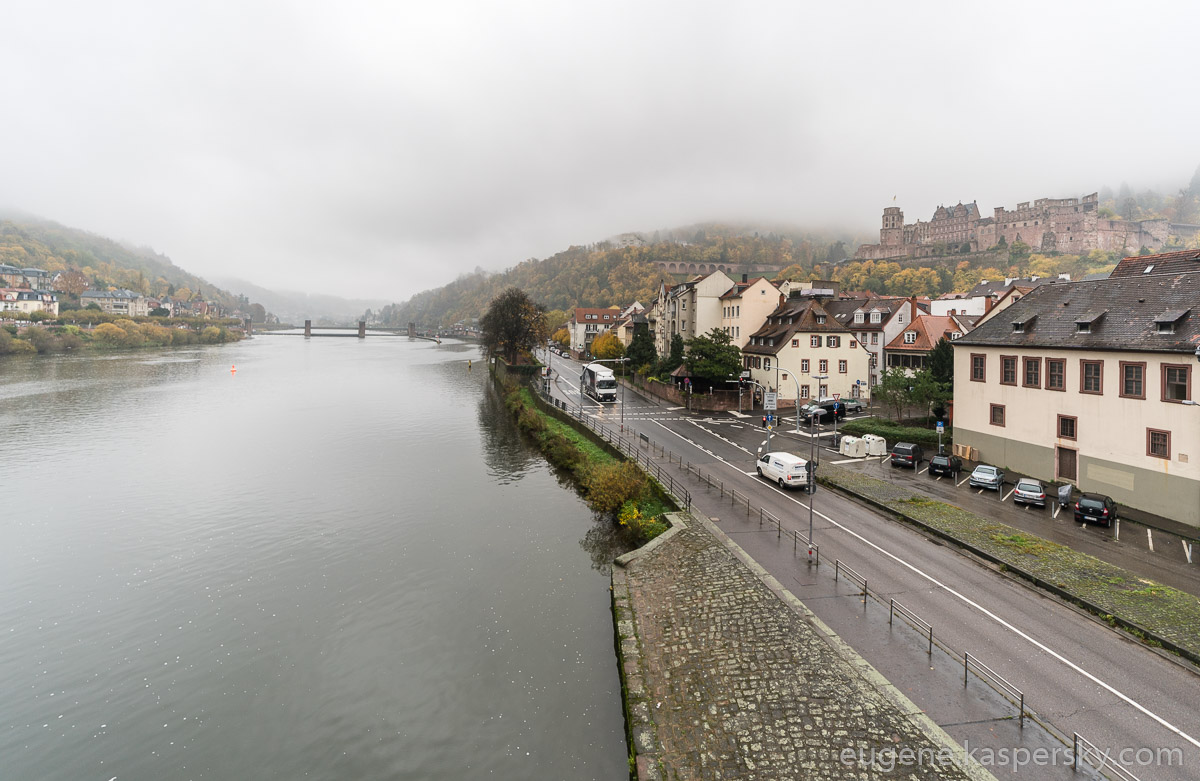 While strolling about the town, the only thing the weather did spoil was some of the views – for example of that half-ruined, half-rebuilt castle up there: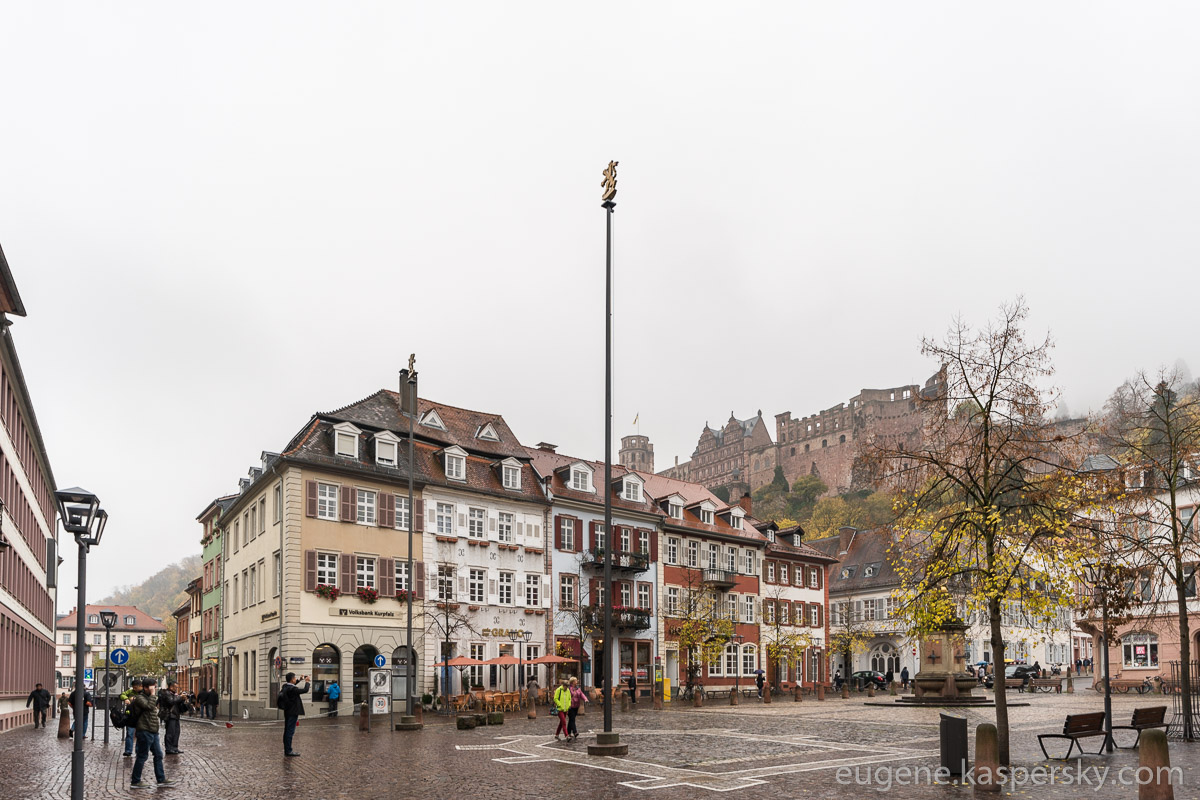 It didn't even enter our minds climbing up to the castle. Since we had just a matter of hours here we kept the afternoon's tourism minimalist: strolling, admiring, snapping, more strolling. No, we leave climbing feats to places like the Alps, Tian Shan, Kamchatka and the like. Accordingly, here, this is how we got up the hill:
And up we funiculared – through the clouds…
…Got to the top and saw… nothing. Just fog. Great. So back down we funiculared :).
The red brick castle is the main course dish on Heidelberg's tourist-attraction menu. Its original structure dates back to earlier than 1214! Since then it sure has been in the wars – literally and figuratively – being damaged, repaired, expanded, and damaged again several times over.
Alas, we didn't have long here, only skirting the grounds in a quick march. So I'll have to come back to check it out properly, and that will have to include the Heidelberg Tun – a HUGE vat, which holds more than 2000 liters of wine!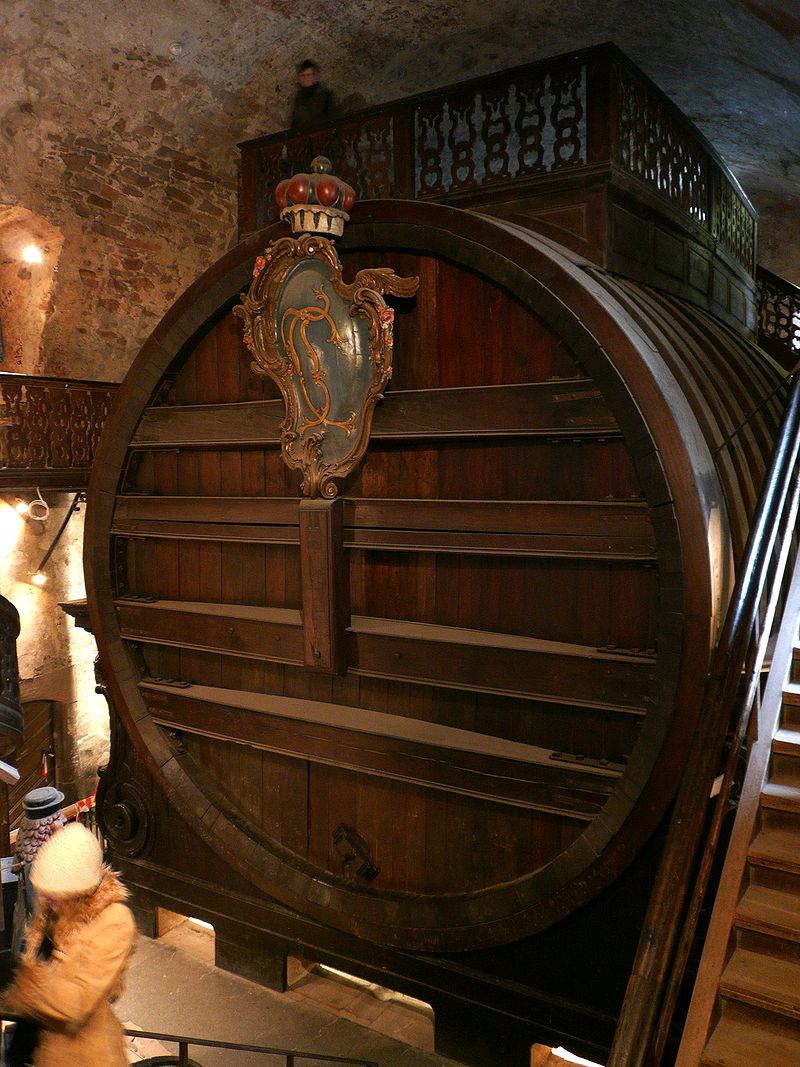 (Photo from Wikipedia)
On the way back down in the cable car I noticed this junction on the tracks: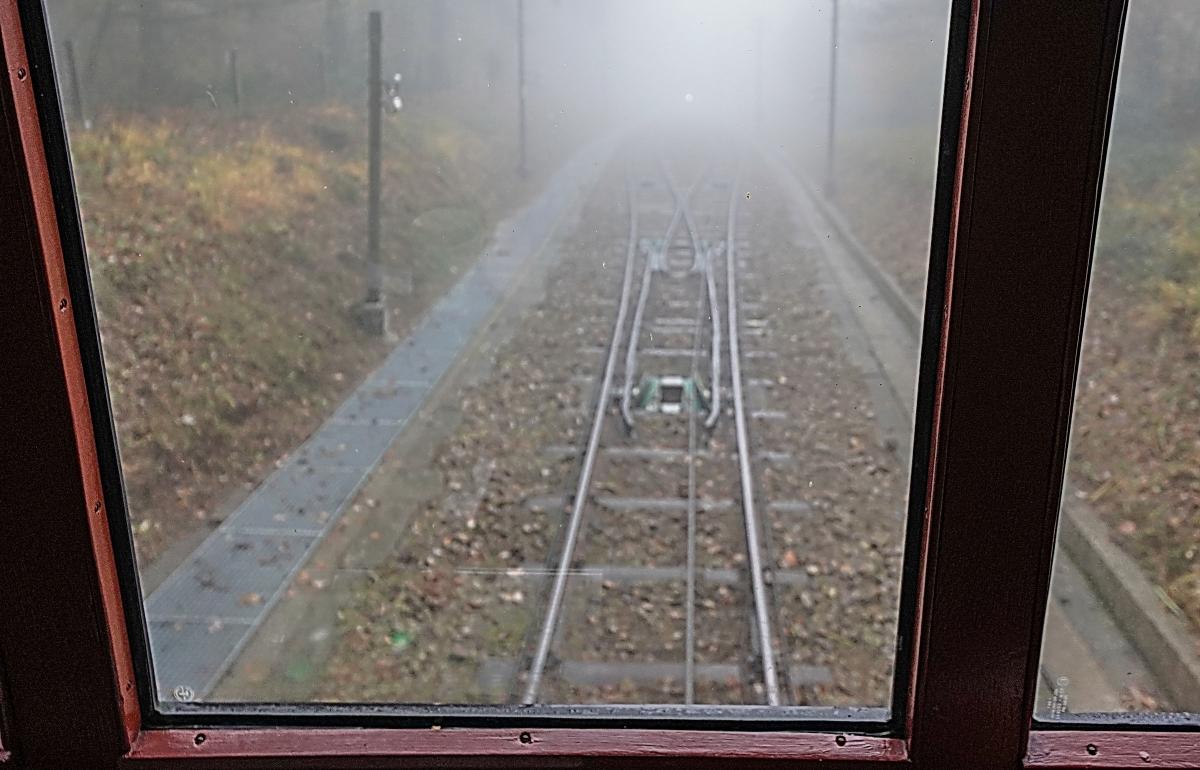 It doesn't move, it just maneuvers the funicular to the right every time going down – and to the left going up. And here are their wheels: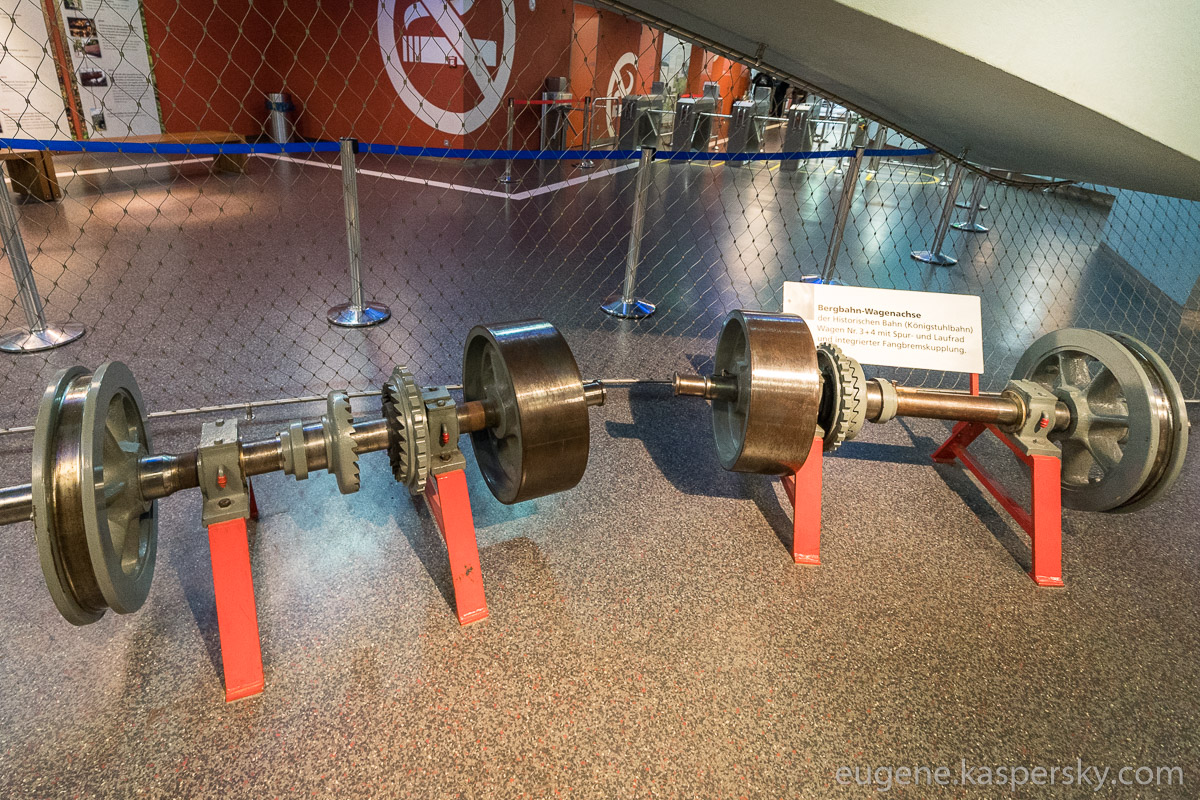 That's all for today folks tourism wise. Now a bit about work.
It was here where I gave for the second time in my life a speech in a sports arena. The first time I'll never forget: it was in Beijing – in an Olympic stadium holding some 70,000 spectators. I had to get to the center of the field in the stadium and say something like: "Thank you everybody for coming! It's going to get better!"
This time things were simpler. It was at the SAP Arena in Mannheim for an IT conference with a cybersecurity focus.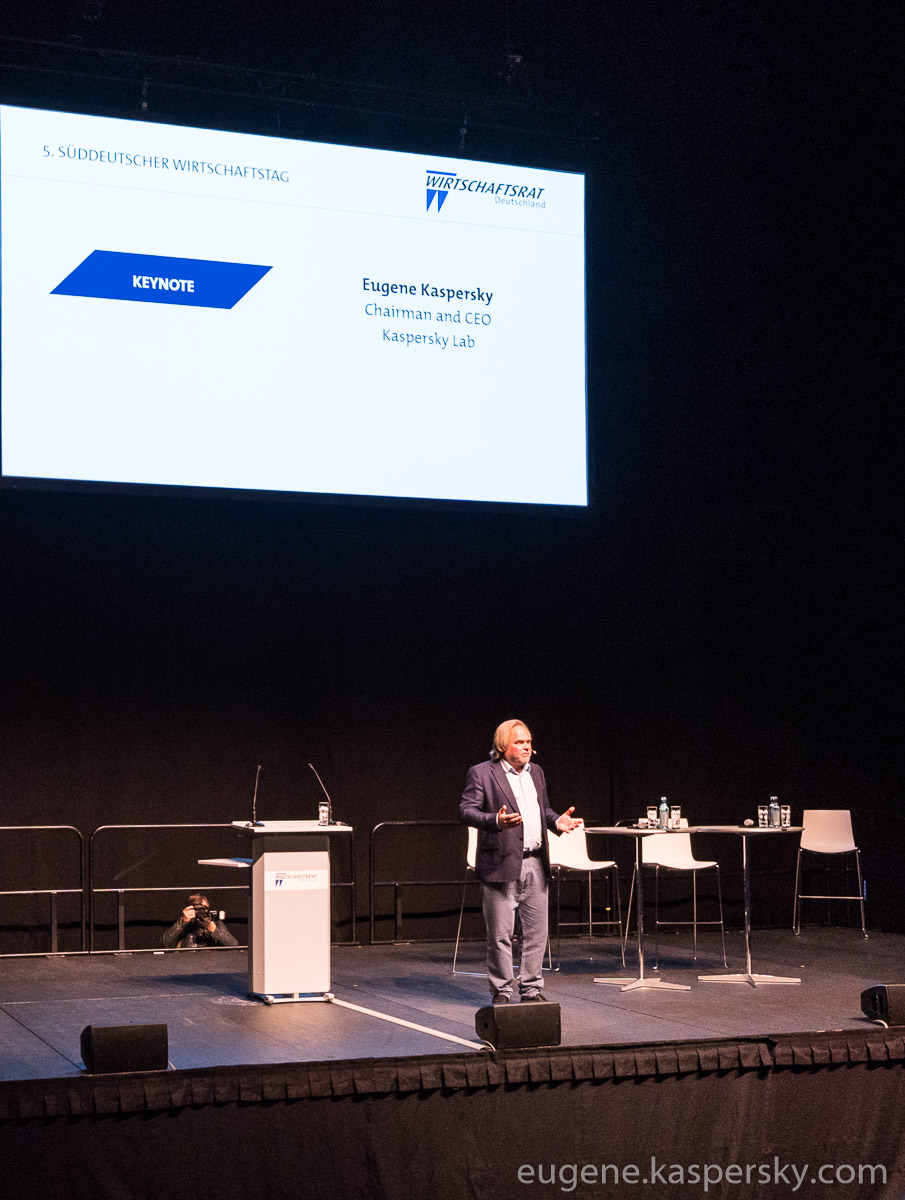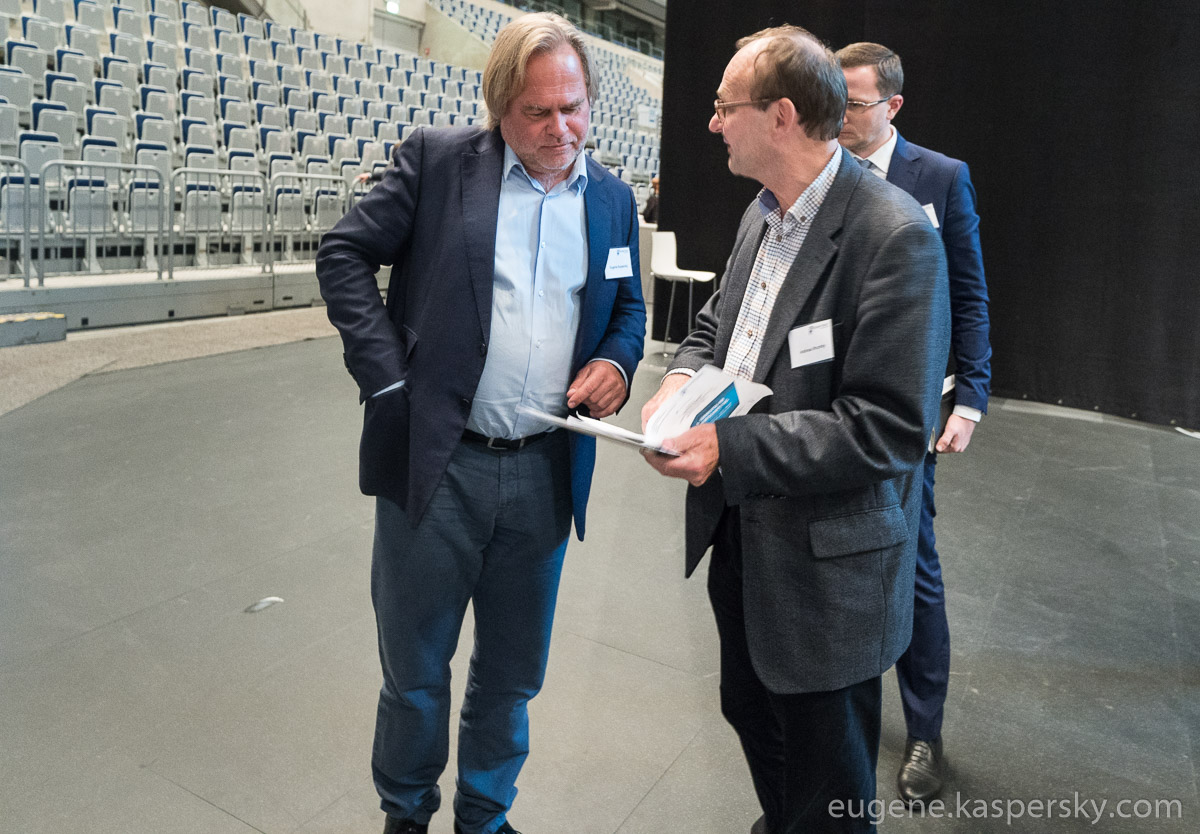 On the wall in the bar of our hotel: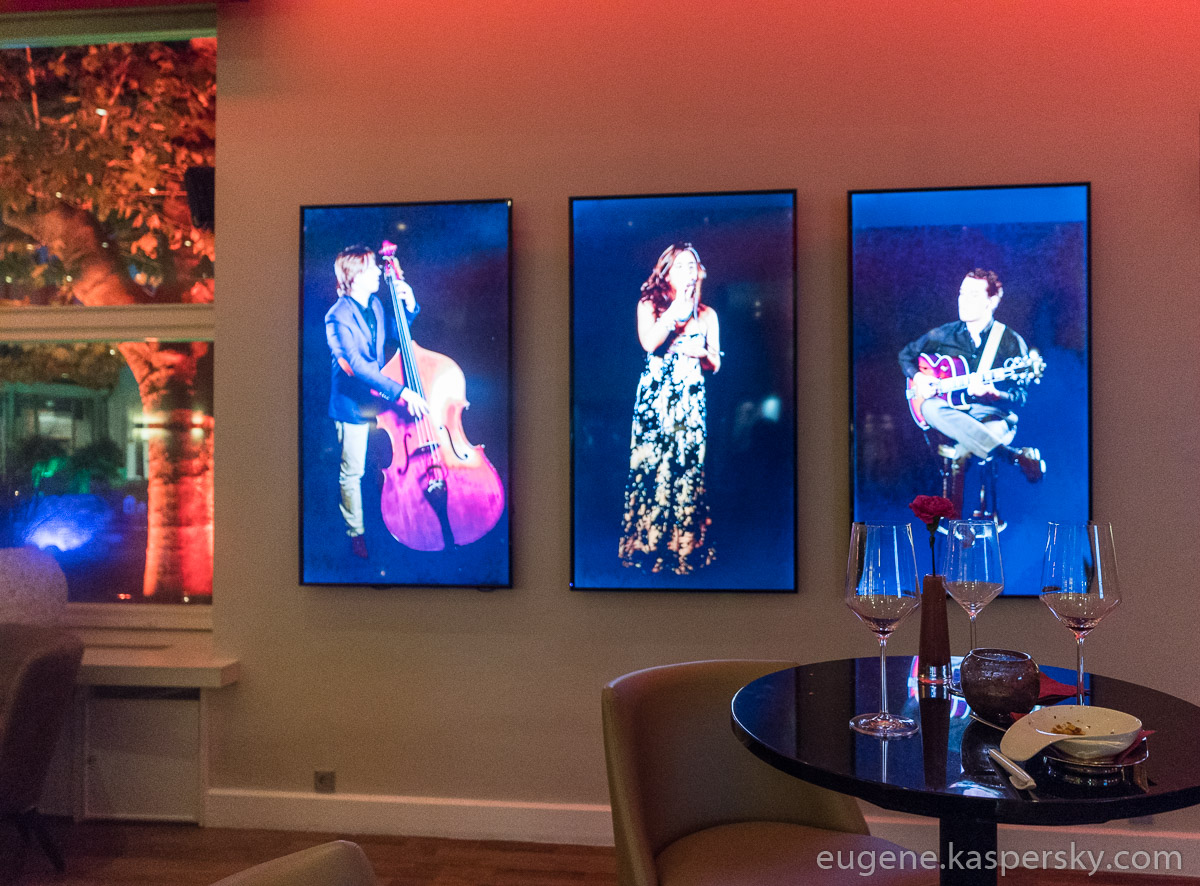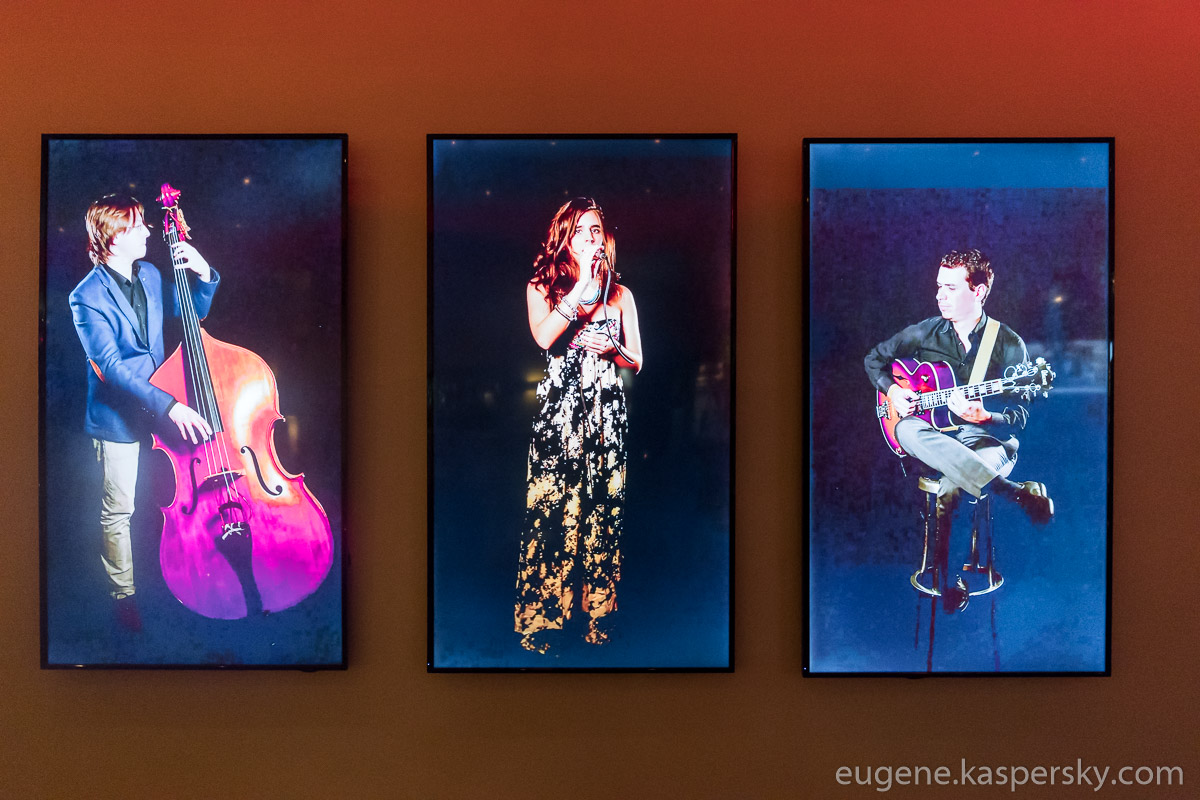 These photos on the wall got me thinking: many great, successful and famous star-musicians – if not most of them – started out playing small gigs at venues like this. And most musicians never get further than playing such places. It's only a minority that become star performers. But without that basis of workaday musicians doing it for the love of music, there'd be zero star performers. Kind of paradoxical/strange. It is often luck that sees musicians make it to the big time. But, then again, if there's true talent – I think there's just no holding it back, so long as the one with the talent doesn't fall by the wayside with various… temptations and distractions. It's always been that way, and it's still that way today in the digital age with digital music and now digital DJs. But I digress…).
Auf wiedersehen!