Iguazu by chopper – it's only proper.
While at the waterfalls called Iguazu, taking a helicopter ride is a must-do!
A flight up above the falls is not only wholly informative, it's also thoroughly meditative – just how I like it. Oki-doki… off we chopper…
Here's the Iguazu River downstream of the falls: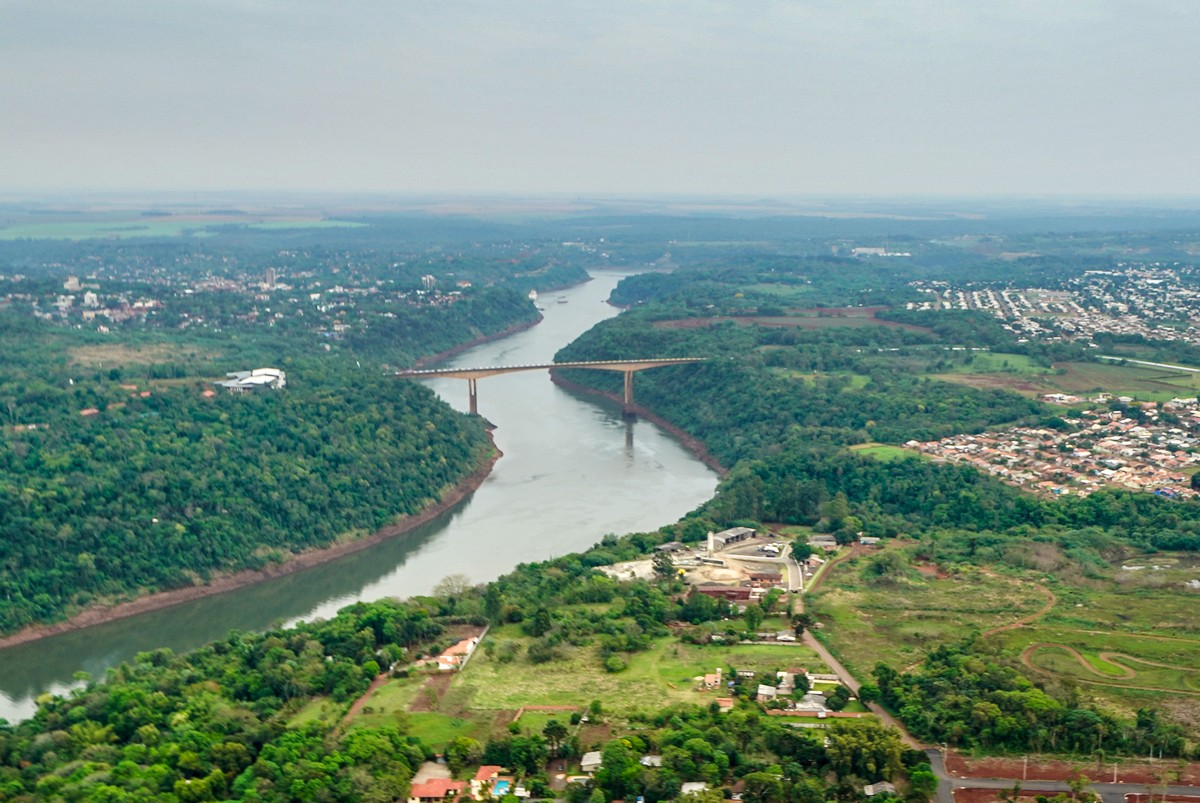 Here's where the Iguazu (river) meets the Parana – the second longest South American river (after the Amazon, of course:). It's also a spot where three countries' borders meet: Paraguay to the right, Argentina – top left, Brazil – bottom left. The differences in the quality of housing and roads are quite marked between the three countries (see the photos further below) – highlighting their different levels of economic development: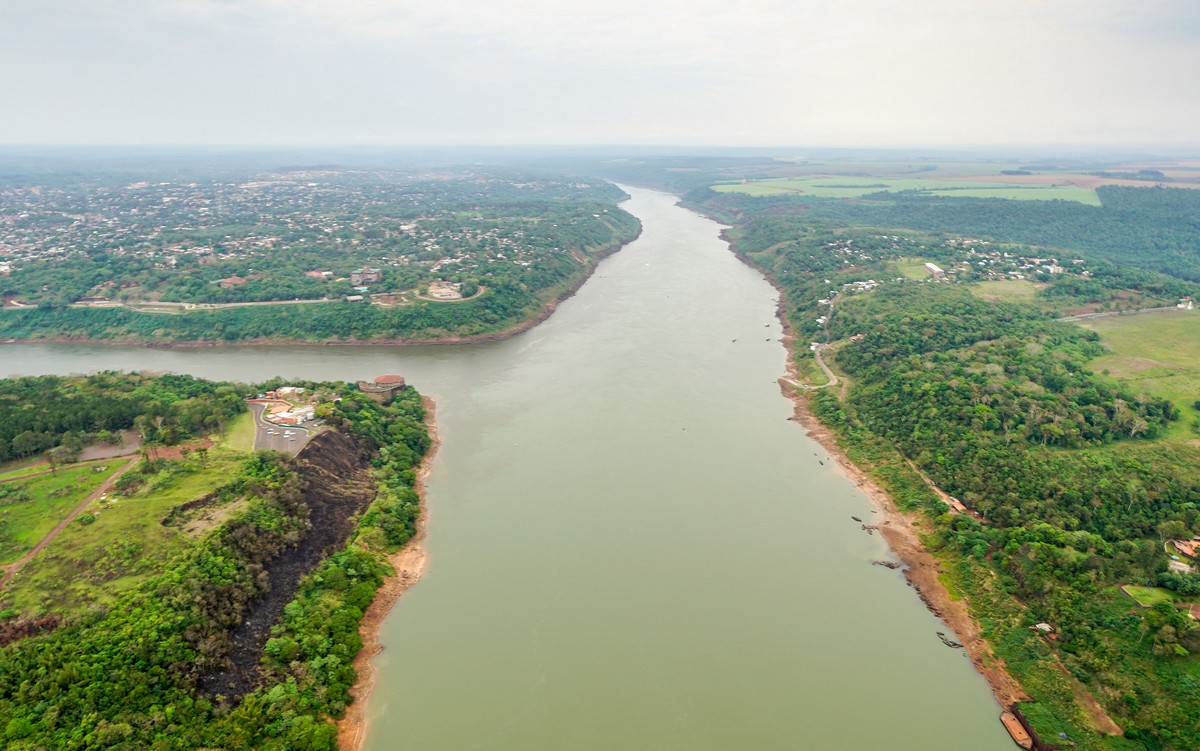 Left of the river – Paraguay; right – Brazil: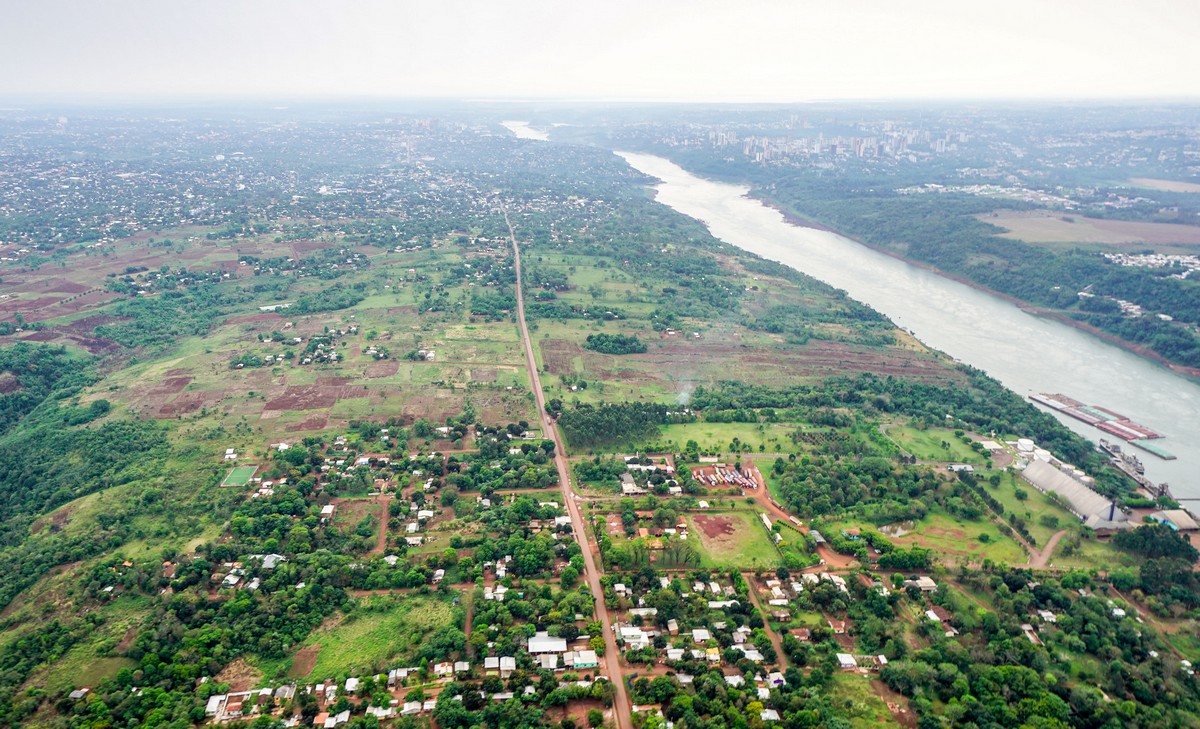 So, we're above Paraguay in these pics? But we were visiting Argentina/Brazil. I'll answer an obvious question straight off: Yes, in these parts there's an agreement among the countries allowing helicopters to fly into each other's airspace.
Here's Foz do Iguaçu in Brazil. Quite a difference from over the river in Paraguay.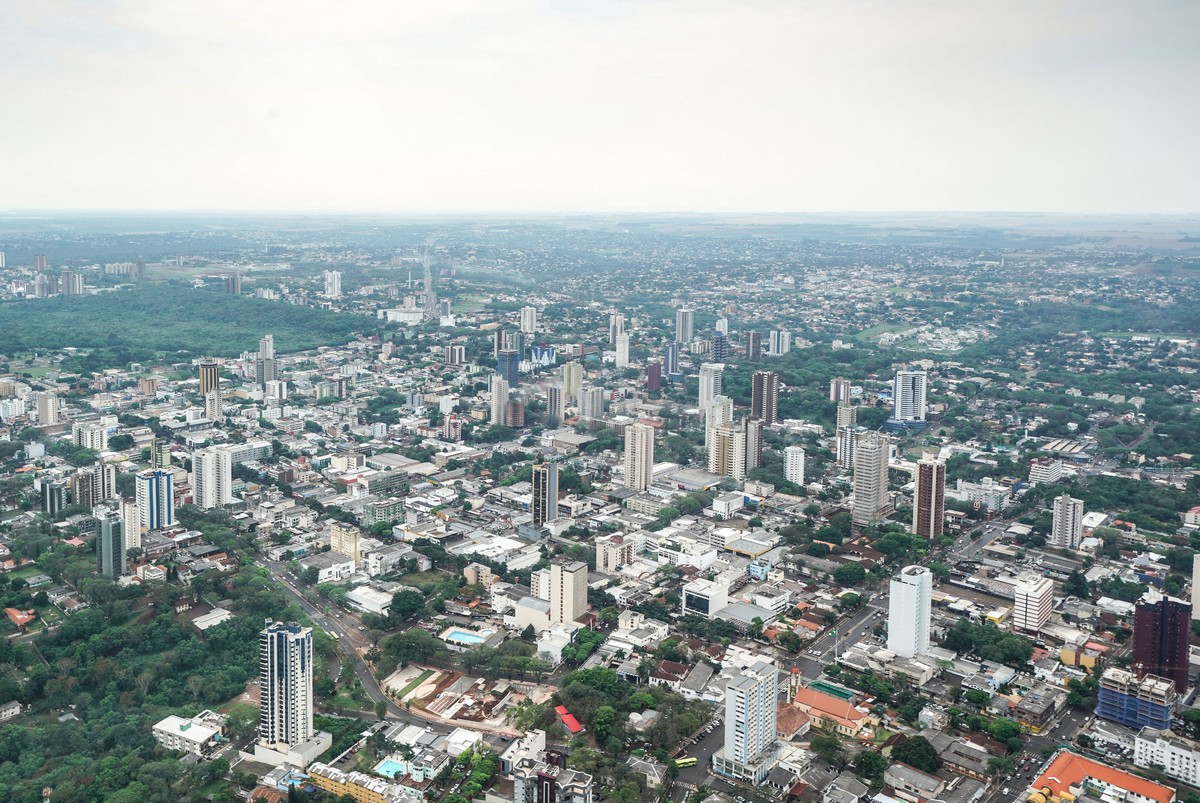 But here's Ciudad del Este, Paraguay – also rather modern and high-rise. Incidentally, it's a duty-free zone, so practically the whole of (the more well-heeled populations of) Brazil and northern Argentina swarm there in their zillions. Things aren't looking too bad for the city – in full bloom, as it were: you can tell immediately from the pics…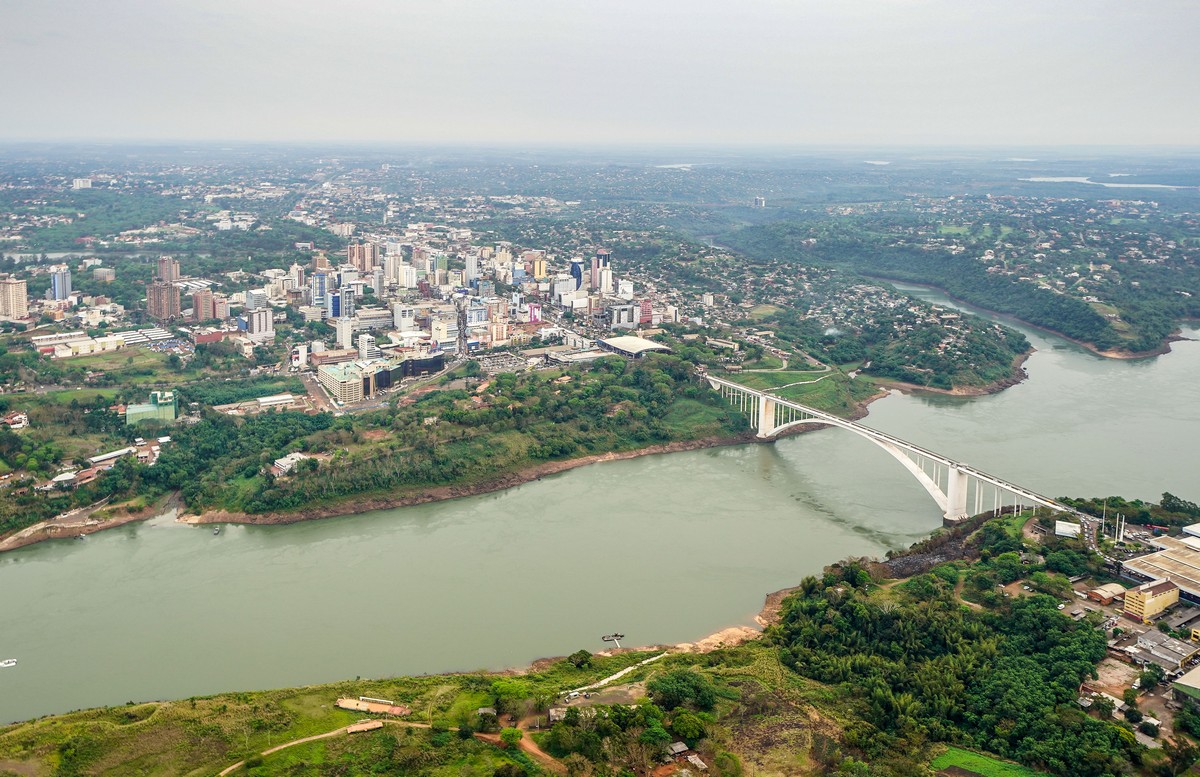 Here's Friendship Bridge, which connects Brazil and Paraguay (curiously, the name of the bridge connecting Brazil and Argentina contains no reference to friendship – not sure why). I wonder, is it called that thanks to the duty-free? Whatever, it sure is a popular bridge – it was chokka with traffic both ways.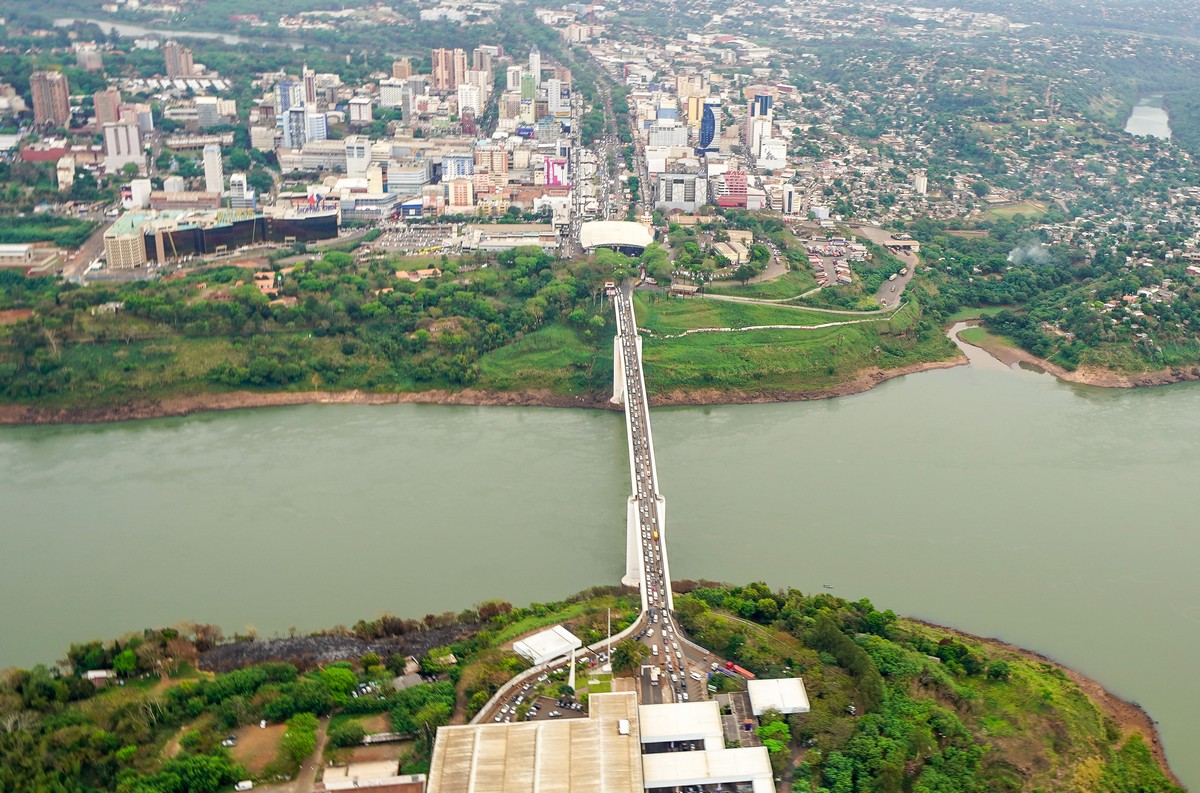 Recognize this?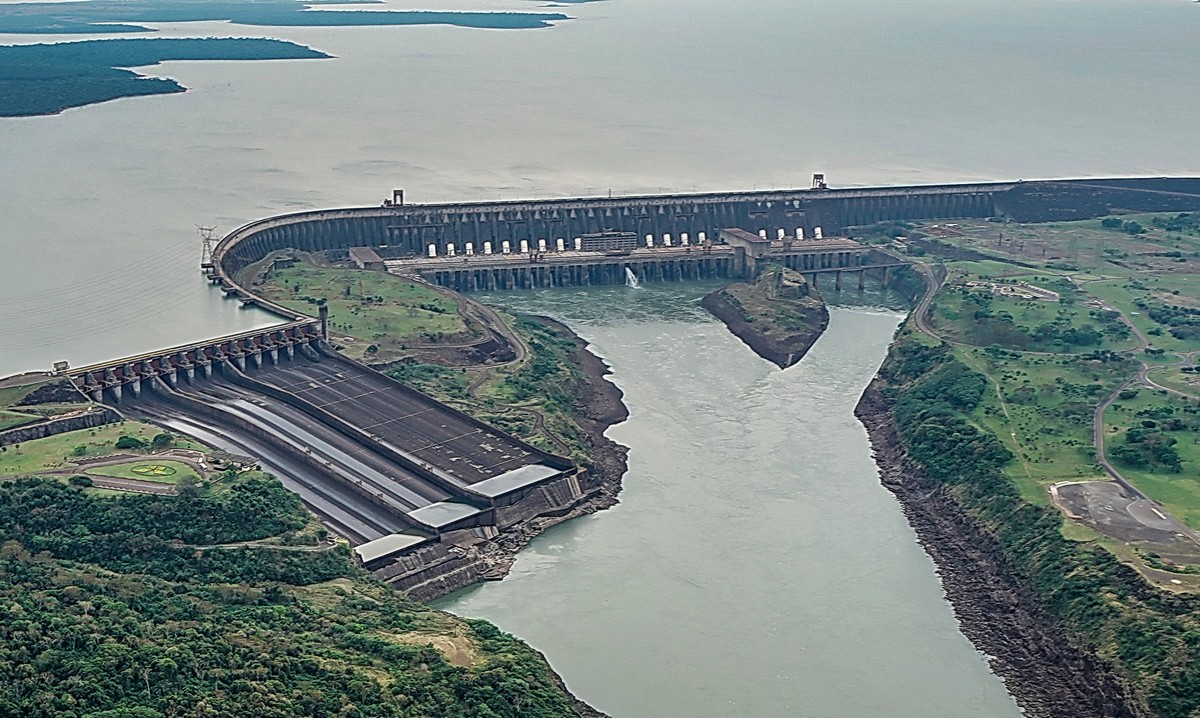 Here's the Iguaçu National Park. In the distance you can just make out a white smudge: it's the water spray from the falls: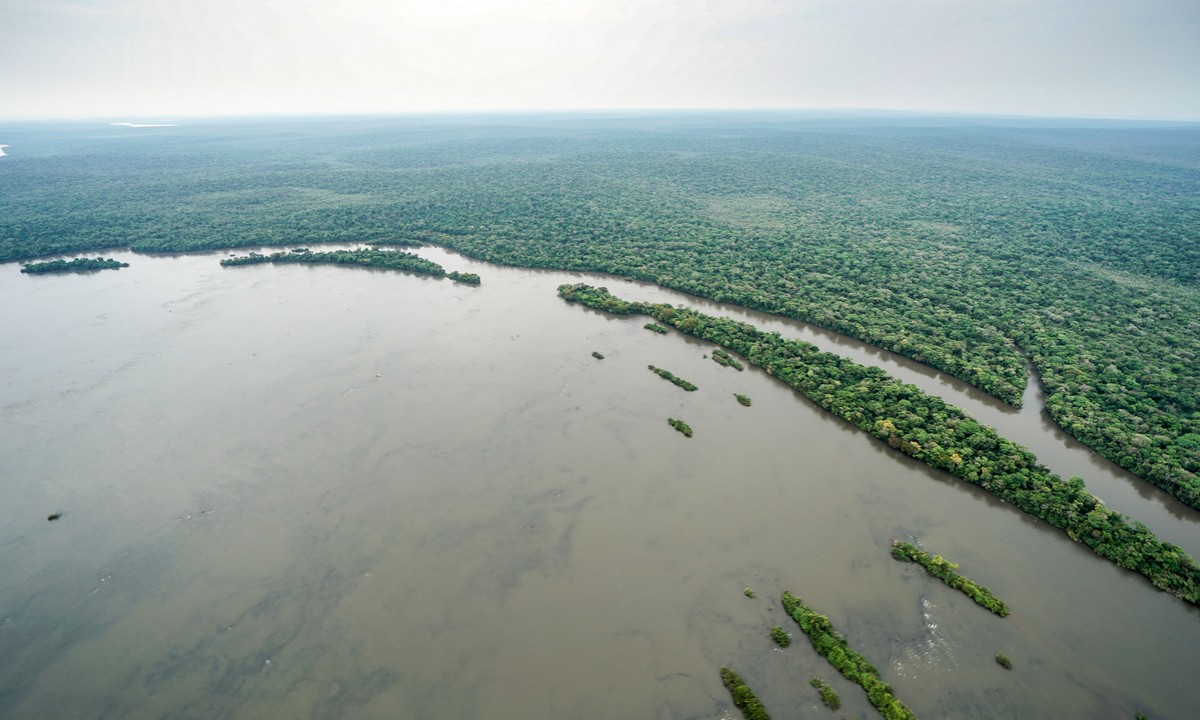 Btw, back to one of my ongoing fave topics… – man's impact on nature. On the satellite map the borders of the national park are clearly visible: no trees being felled there (by the looks of it). But I digress…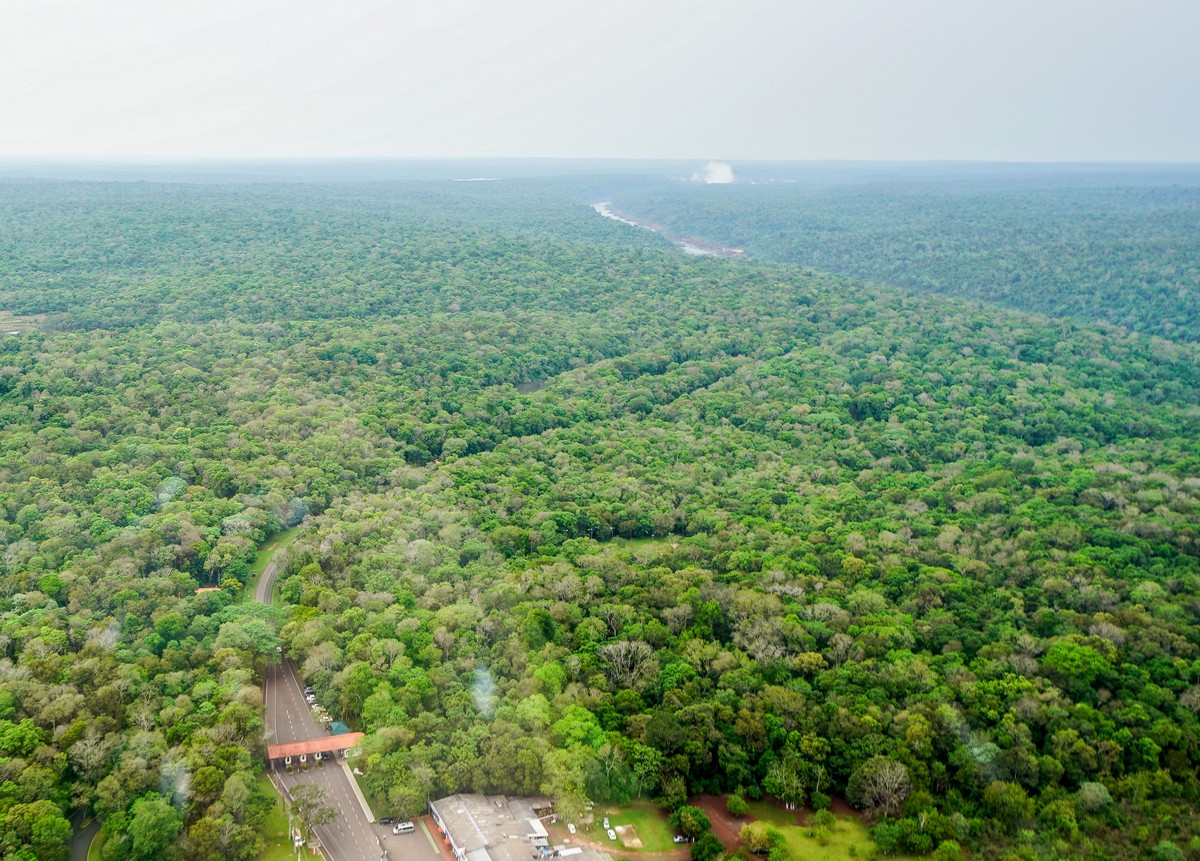 Meanwhile – the falls are getting nearer and nearer…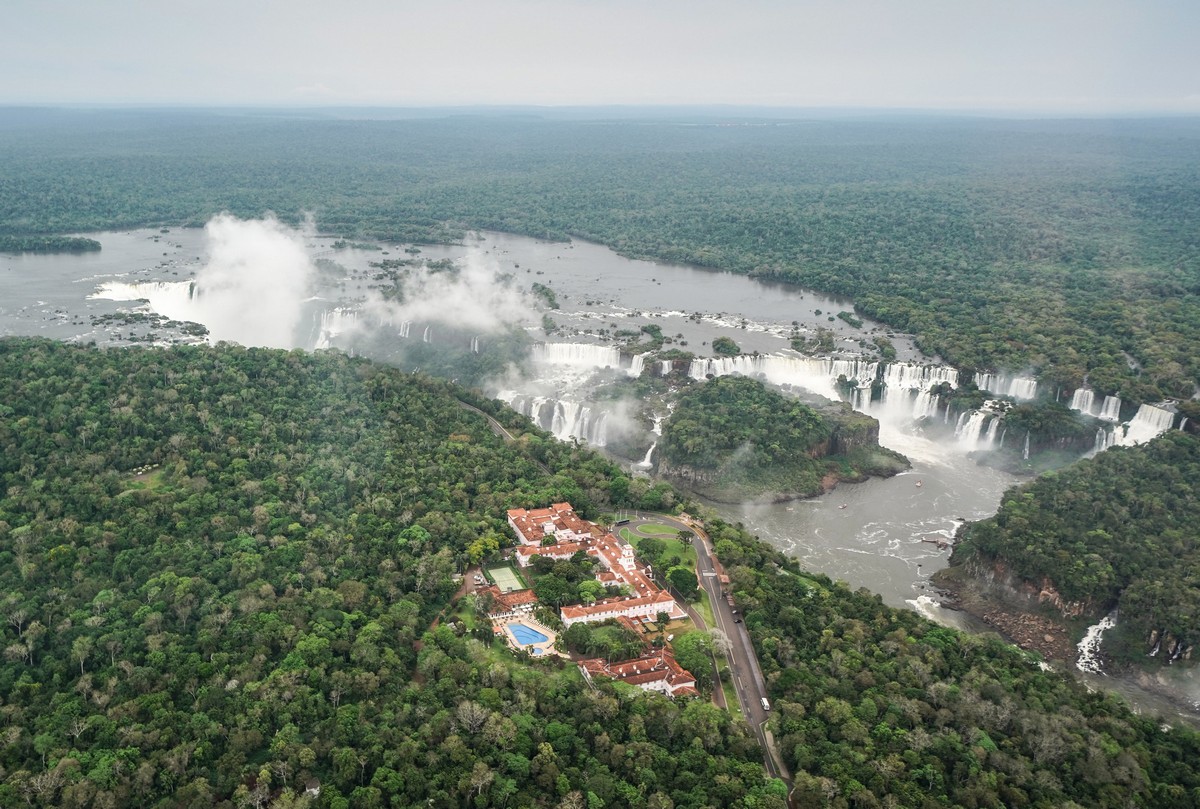 Here come the warm jets…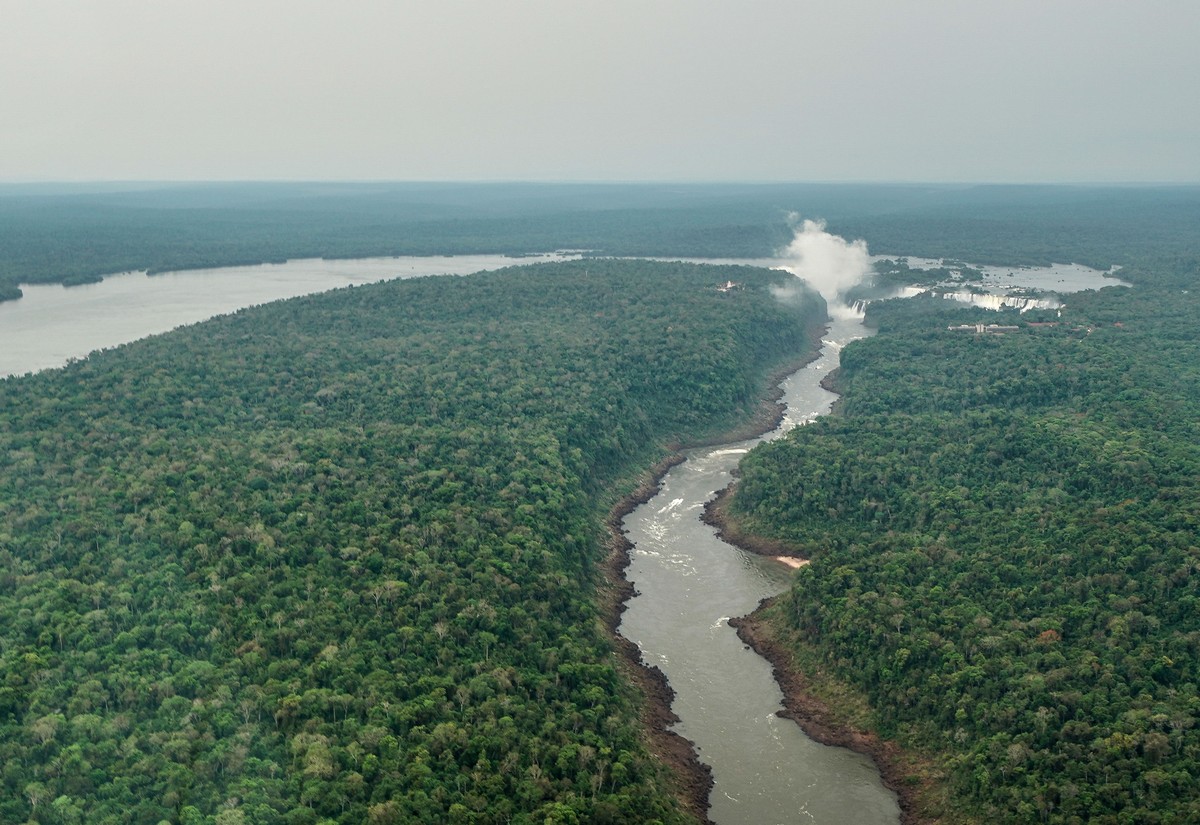 And from up top, before the falls – it's a calm and collected tropical river slowly winding its way through the jungle: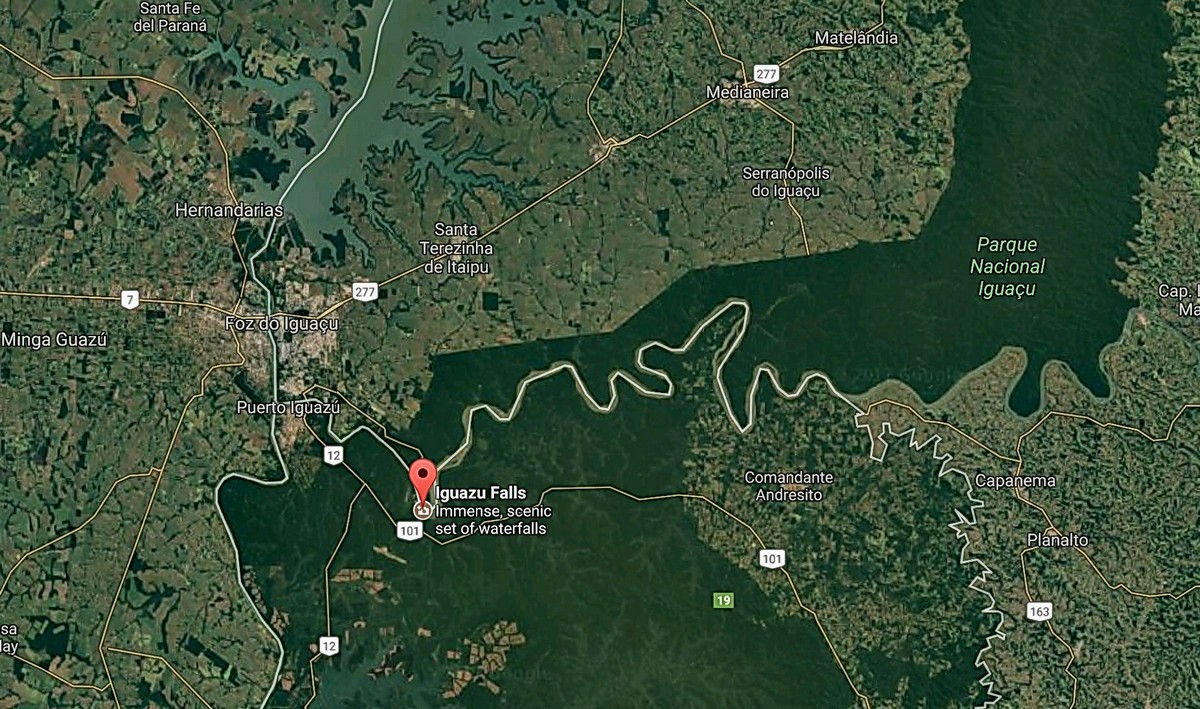 But if you look back – tropical waterfall bedlam!
PS: How on earth did this relic (from the 1970s by the looks of it) come to find itself in a field in the middle of the jungle? And why? I never did find out…
Ok folks, that's it for today from Iguazu. But I'll be back with more tomorrow!…