Hi folks!
Today I'll be continuing the South American industrial topic, but with a difference…
Now, should you ever be planning on being in the vicinity of the Itaipu Dam, try and schedule a couple of days in that vicinity. Better still – make those couple of days a weekend. Why? Because on the second day, there's another must-see you… must see: a mere 40 kilometers away are the inconceivably incredible Iguazu Falls – and they're always working and always open to the public…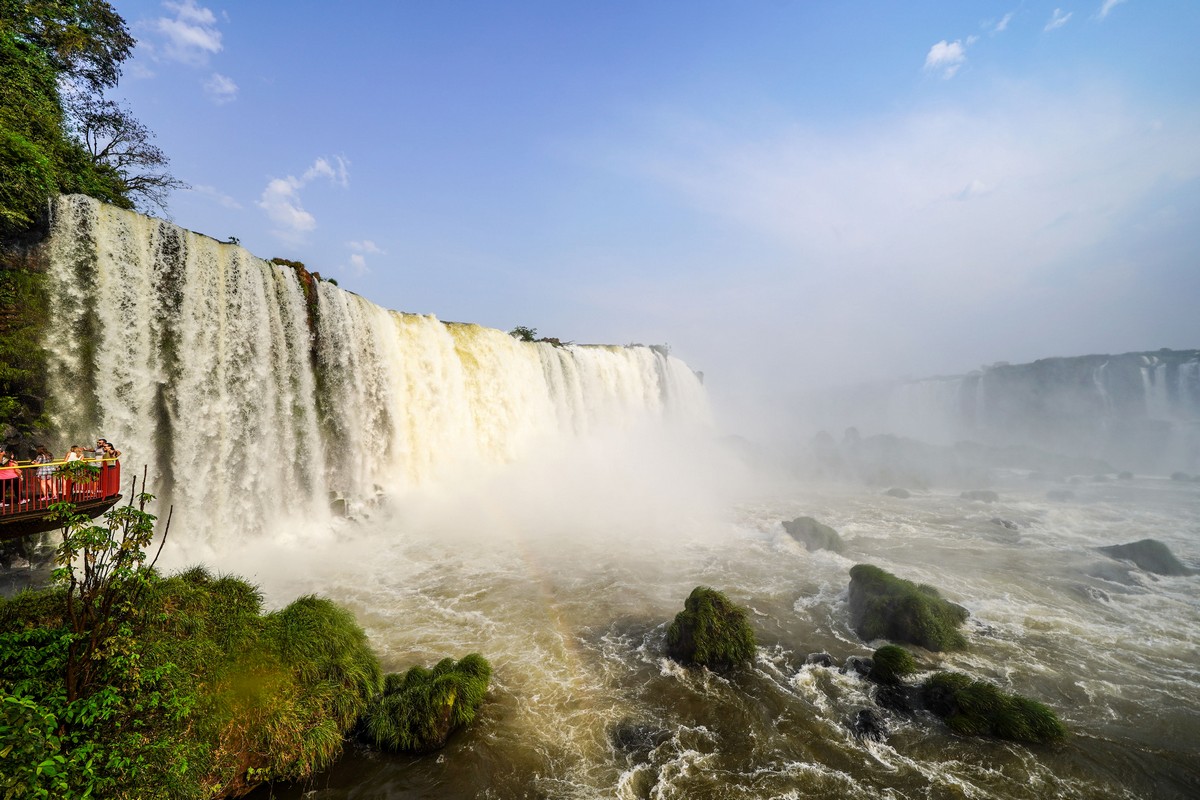 It's a spellbinding, hypnotizing sight. The mind gets truly blown as the water pounds down making an almighty din. Alas, I can only show you pictures of the spectacle; shame, as the noise is half the mega-sensual experience (and taking a video wouldn't work – the zillion decibels wouldn't 'fit' through the camera's microphone). So, as I say often on these here cyber-pages, you'll just have to get here yourselves one day to hear these waterfalls in the flesh.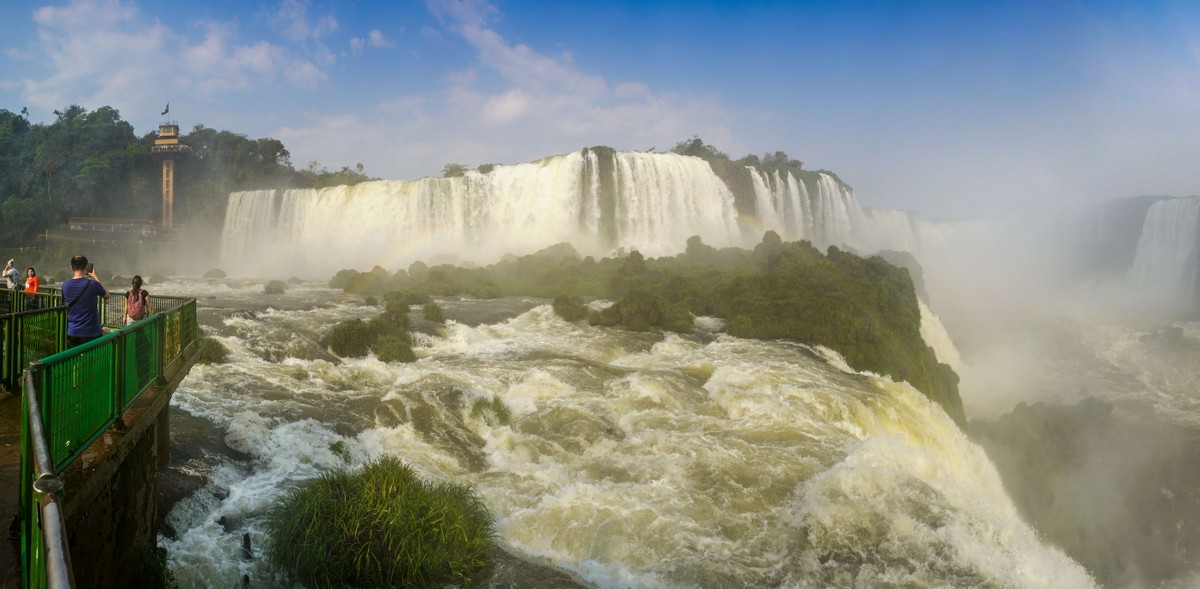 There's a joke I once heard goes like this: "There are three things that cast a spell over man: falling water, fire, and someone working". I know this doesn't apply to brave firefighters, but…
I do now see how falling water can and does cast a spell. Simple H2O – that's all, but when it's on a scale like this… – oh my gush!
I even got a spot of diving in here! No, really!
But more on that – and even better views than the ones in these here pics – still to come. You know me: the most-mostest mega-tourism events I experience come in stages on my blog. Patience please :)…
Back tomorrow folks!…