A Friend of a Penguin Is a Penguin.
Since there are no white, brown, or other bears in Antarctica – and for a short time just one green bear – I can't tell you about such fearsome beasts. But it's not all bad; for I can tell you about penguins, of which there are zillions here along the Antarctic shores. Check them out:
1.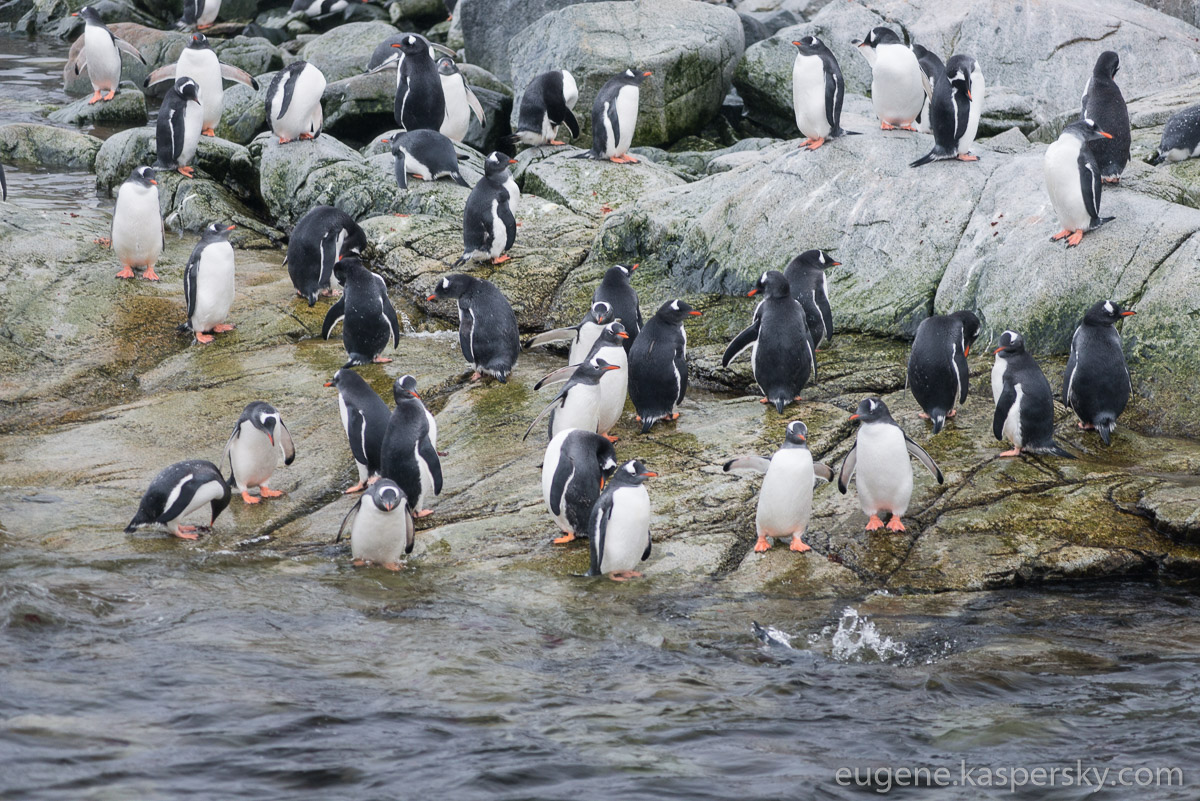 2.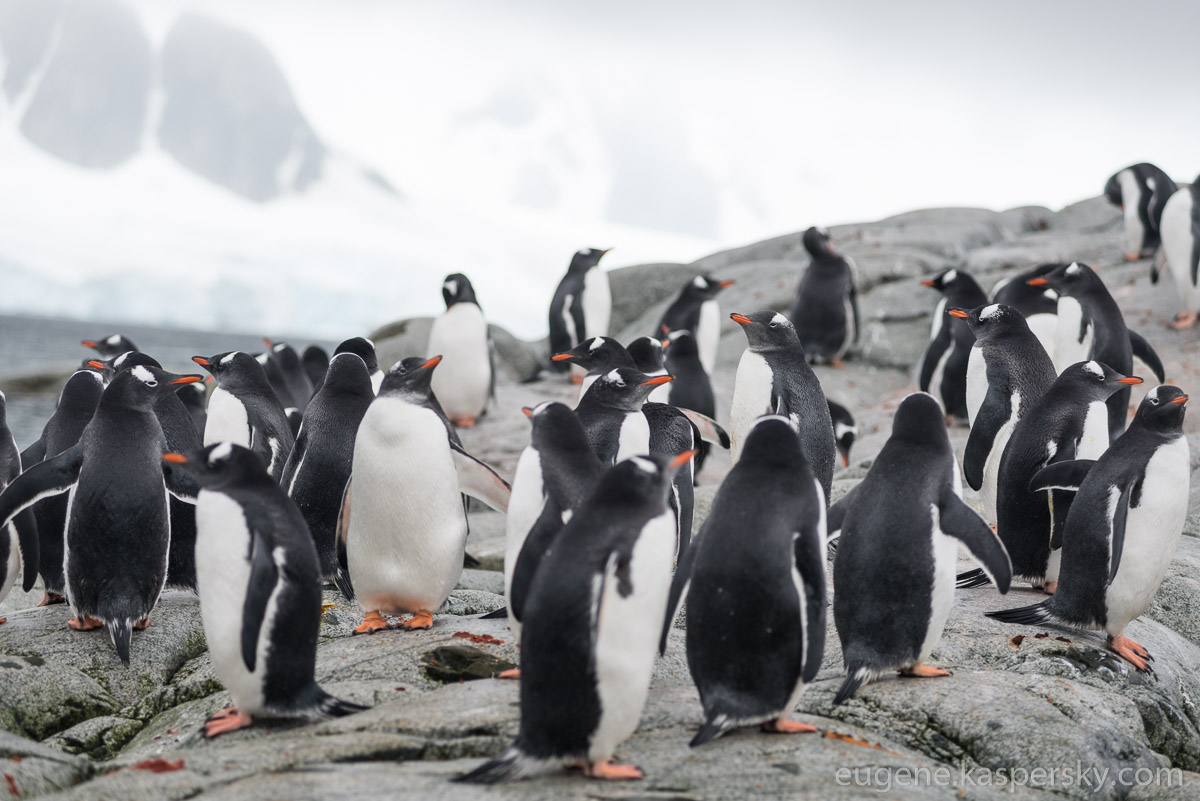 3.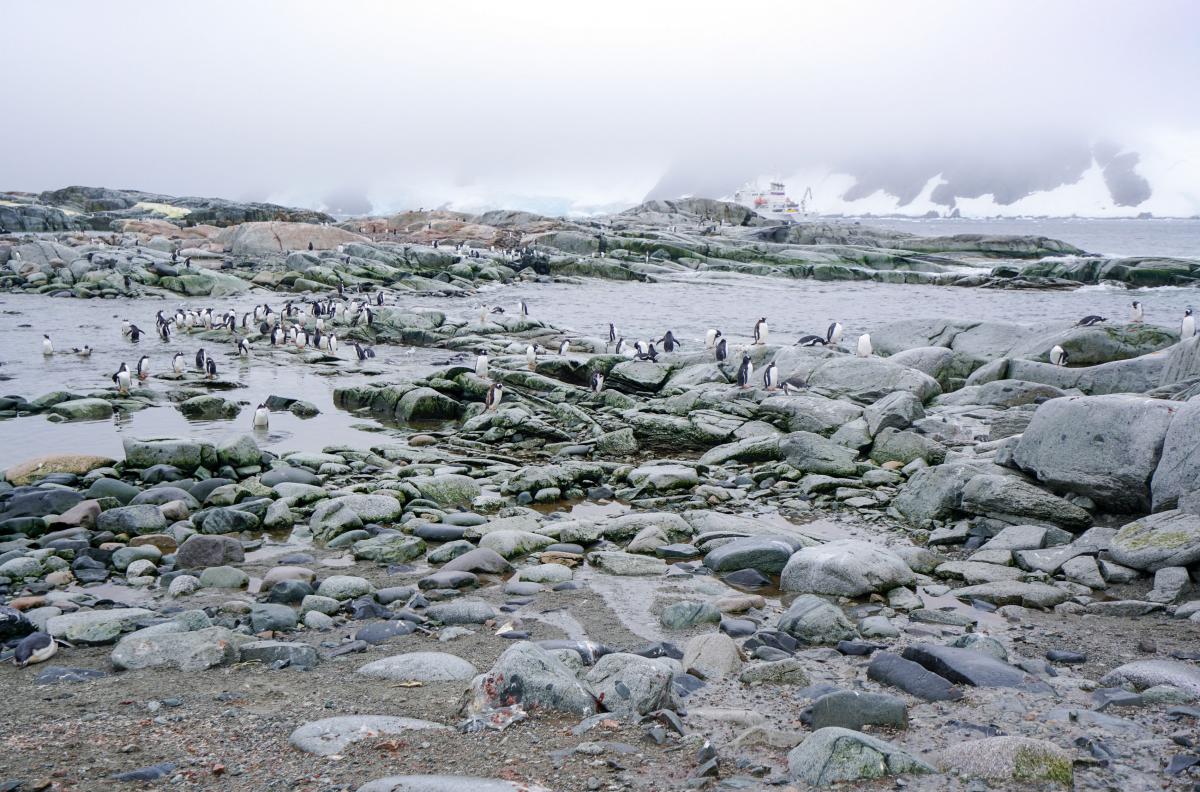 We saw only Gentoo penguins. Other types can be found on Antarctica, but we didn't visit the spots where they hang out. Of course, taking a selfie with the quintesspenguinally emperor penguins would have been cool but, alas, it wasn't to be…
4.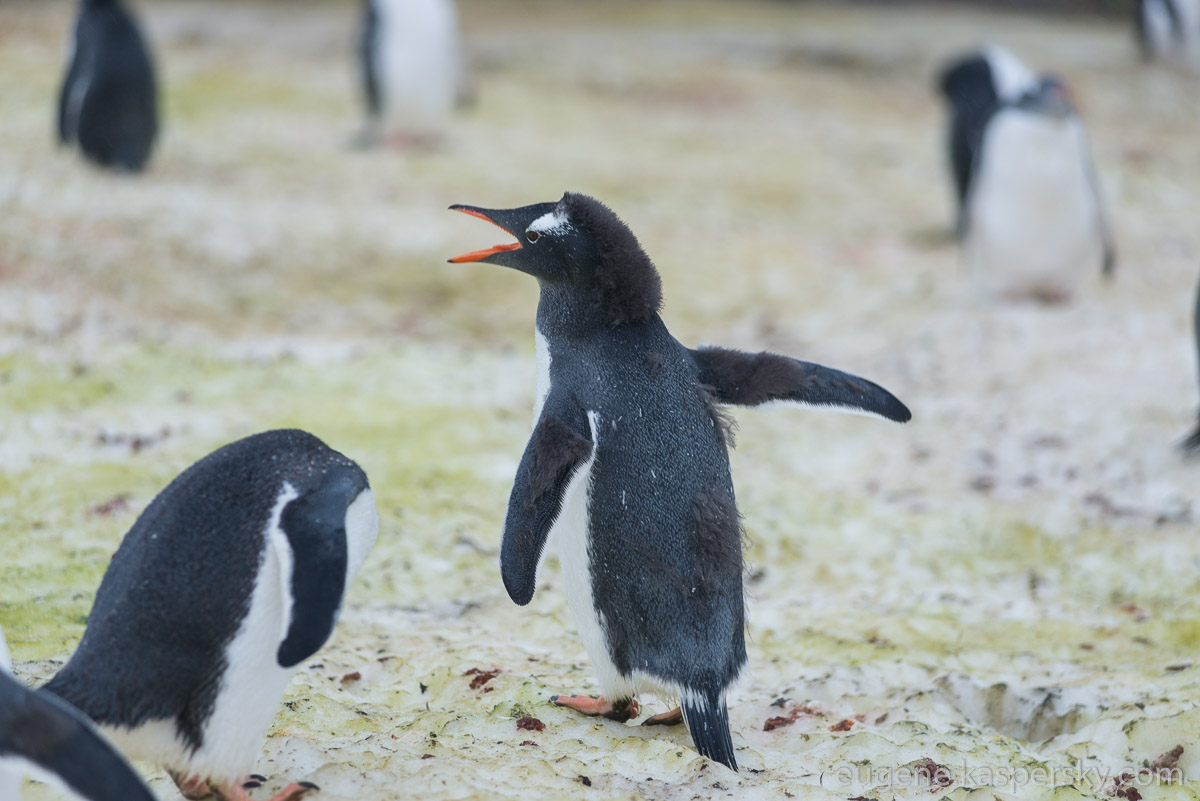 5.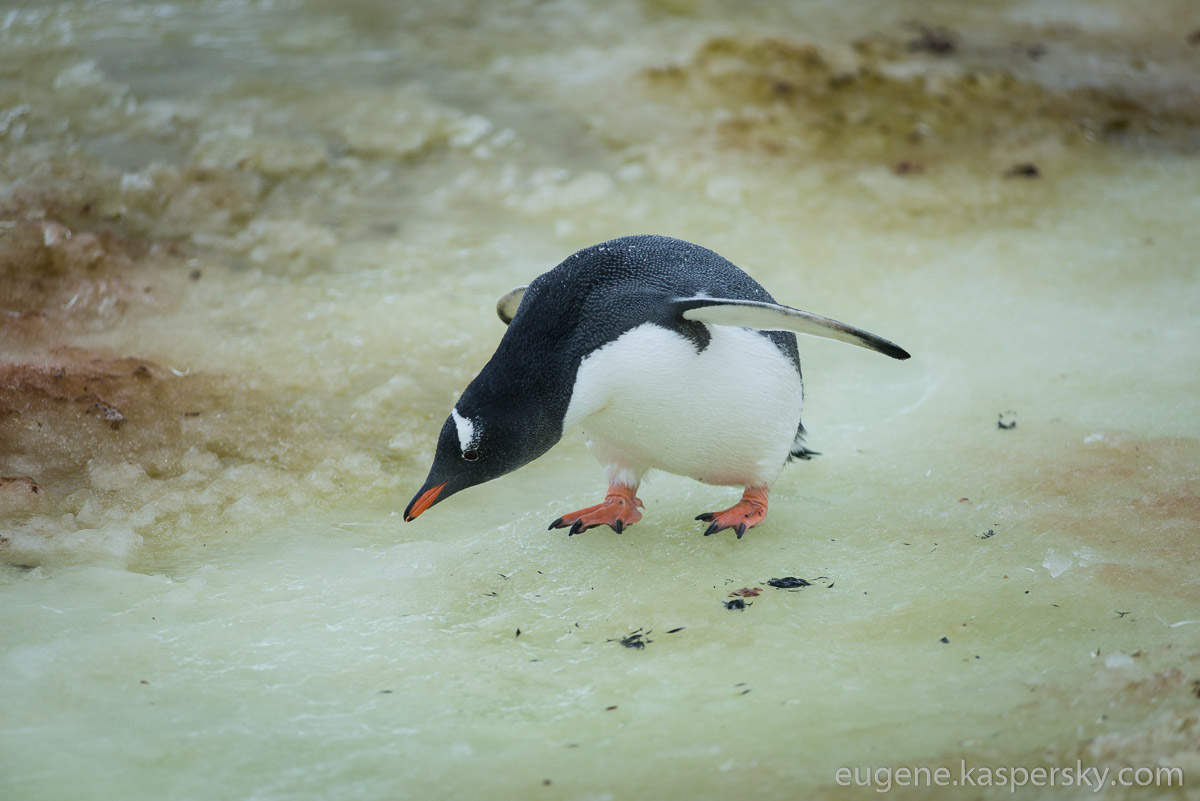 So what can I tell you about penguins after having met quite a few of them in the flesh? Ok, first: they are very curious – much more than the proverbial cats. Second, young penguins are much fatter – I mean, really obese – than their parents! Third, oh my ghastly: they stink to high heaven! I mean, they reek so badly – so specifically and uniquely obnoxiously – that really this 'feature' of theirs should have been at the top of the list but, well, I prefer to stay positive ).
So, back to curiosity [not] killing [remember – 'positive':] the penguin… They aren't afraid of humans at all – if the humans are relatively quiet and not running around. And if you stand perfectly still for a while, sooner or later for sure a penguin will waddle right up to you for a sniff and full visual inspection of your person.
6.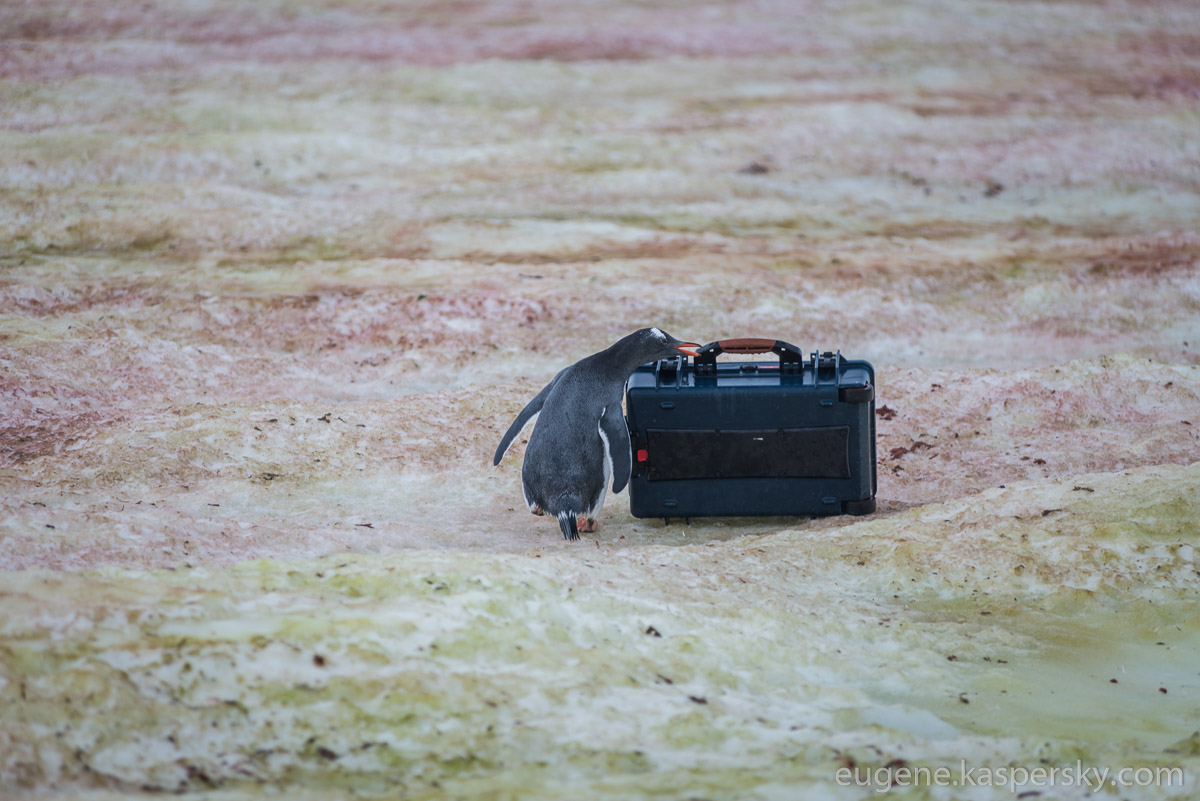 7.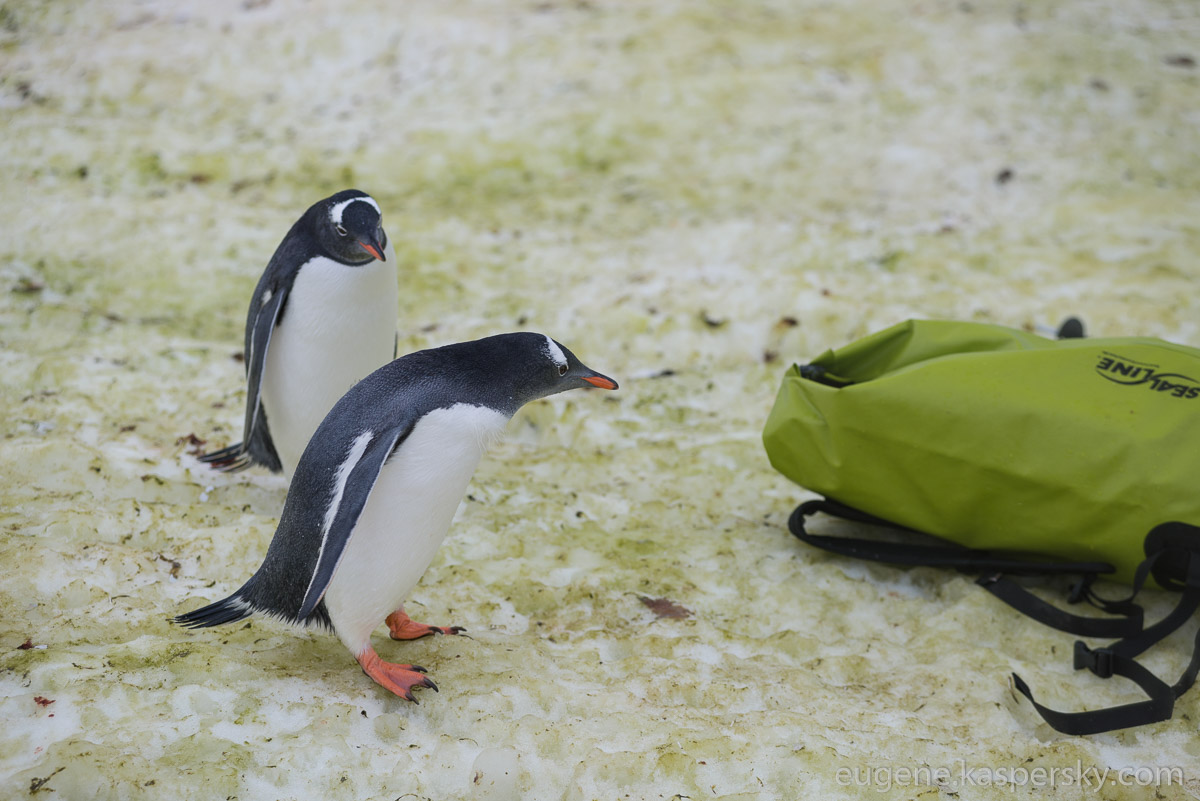 8.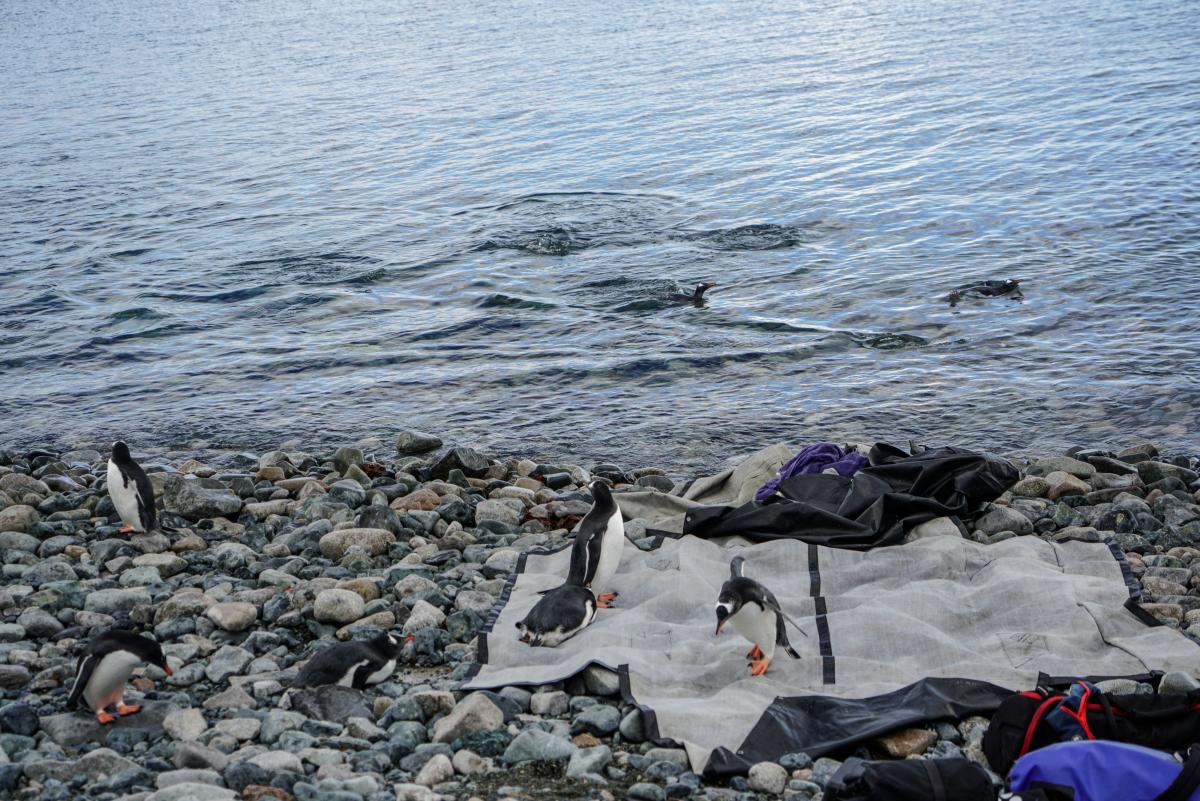 9.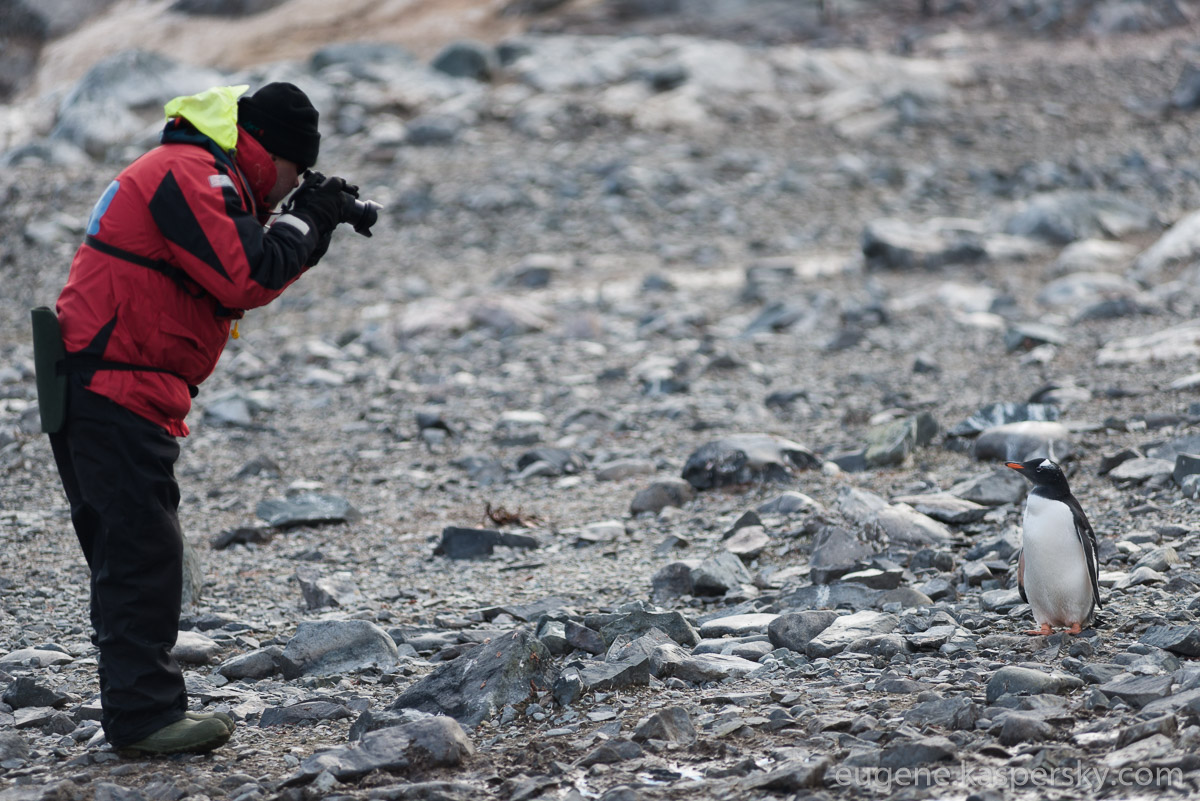 Different experts told us how, to penguins, humans are… also penguins, just different and kinda weird. So they're not afraid of us; and we do them no harm too…
10.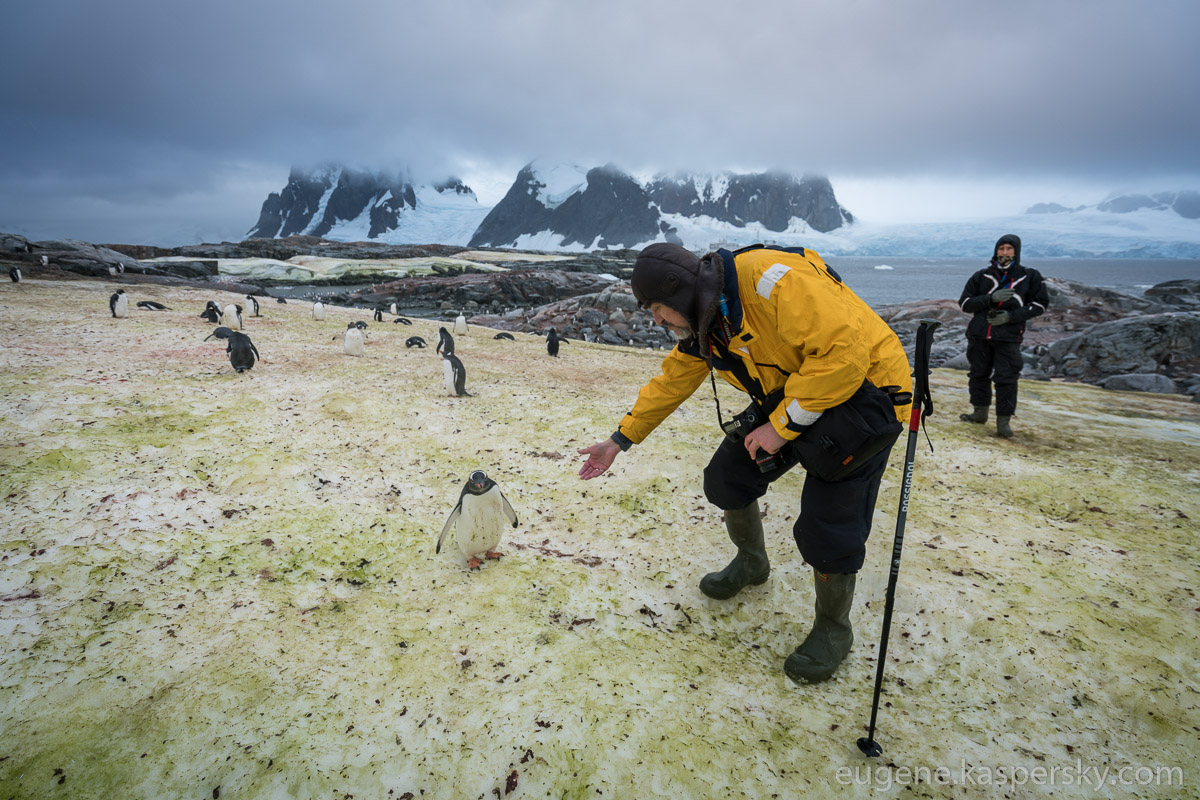 So, yes – man is a penguin's friend, and a penguin is man's friend too. And since they see in man another penguin, it could even be said that a penguin is a penguin's friend ).
The non-friends of penguins are killer whales and leopard seals. There aren't all that many of the former, but regarding the latter they're as thick as blackberries in some places. They say that on average a leopard seal eats up to five penguins a day! This I can confirm: we saw for ourselves the grim (though of course perfectly natural) scene along the shores where the penguins were feeding; I'll spare you the gory details.
March is the end of the breeding season for penguins here. The eggs have all long since hatched and the babies have already grown into teenagers (but they still sometimes have feathers on their backs)…
11.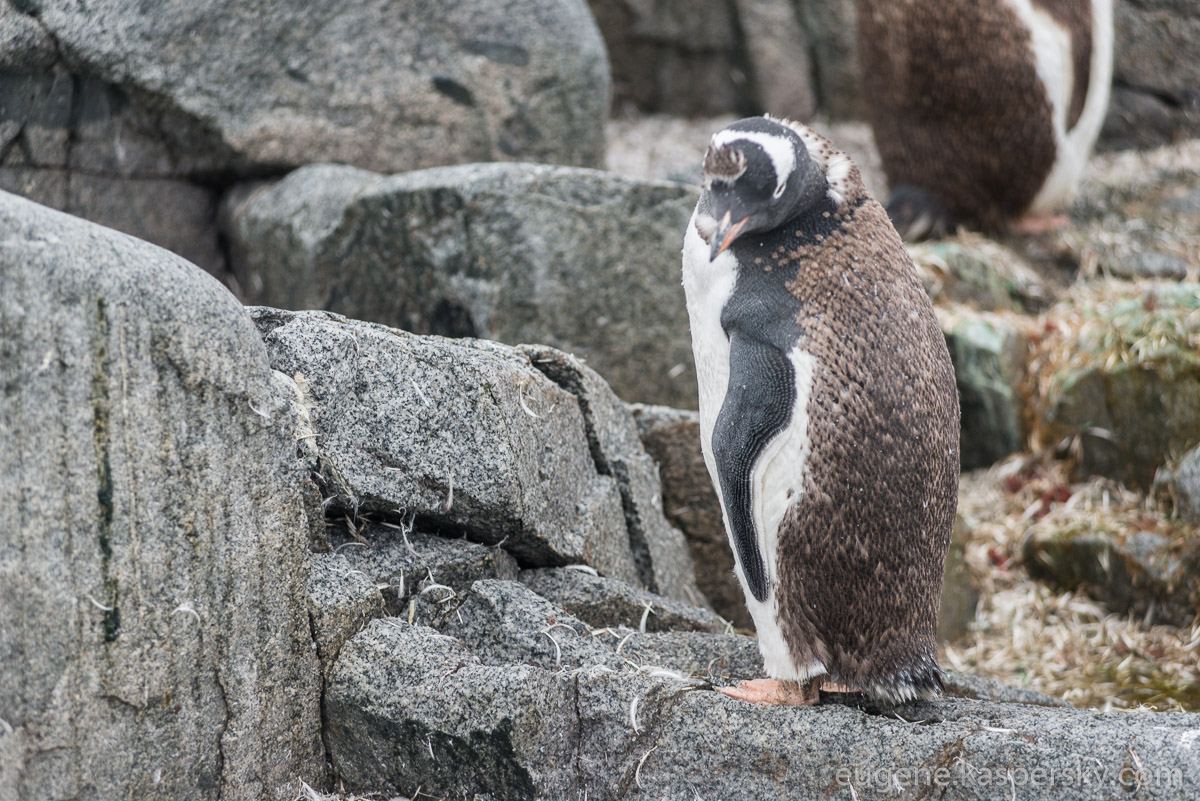 12.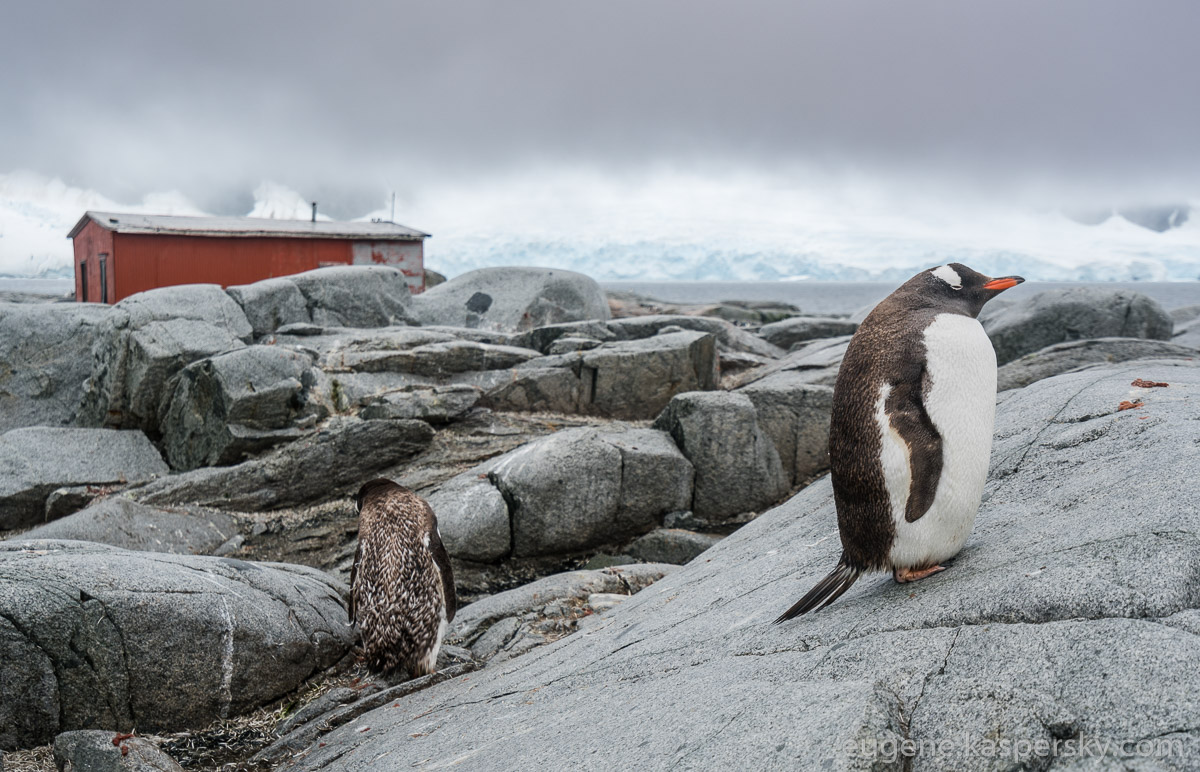 So why are the young ones so much fatter than the adults? The Internet informs me that this is because they're not up to speed yet on the hunting/eating function. So if they have trouble finding and consuming food, they've at least got plenty of fat to last long enough until they do finally manage to hunt something down.
13.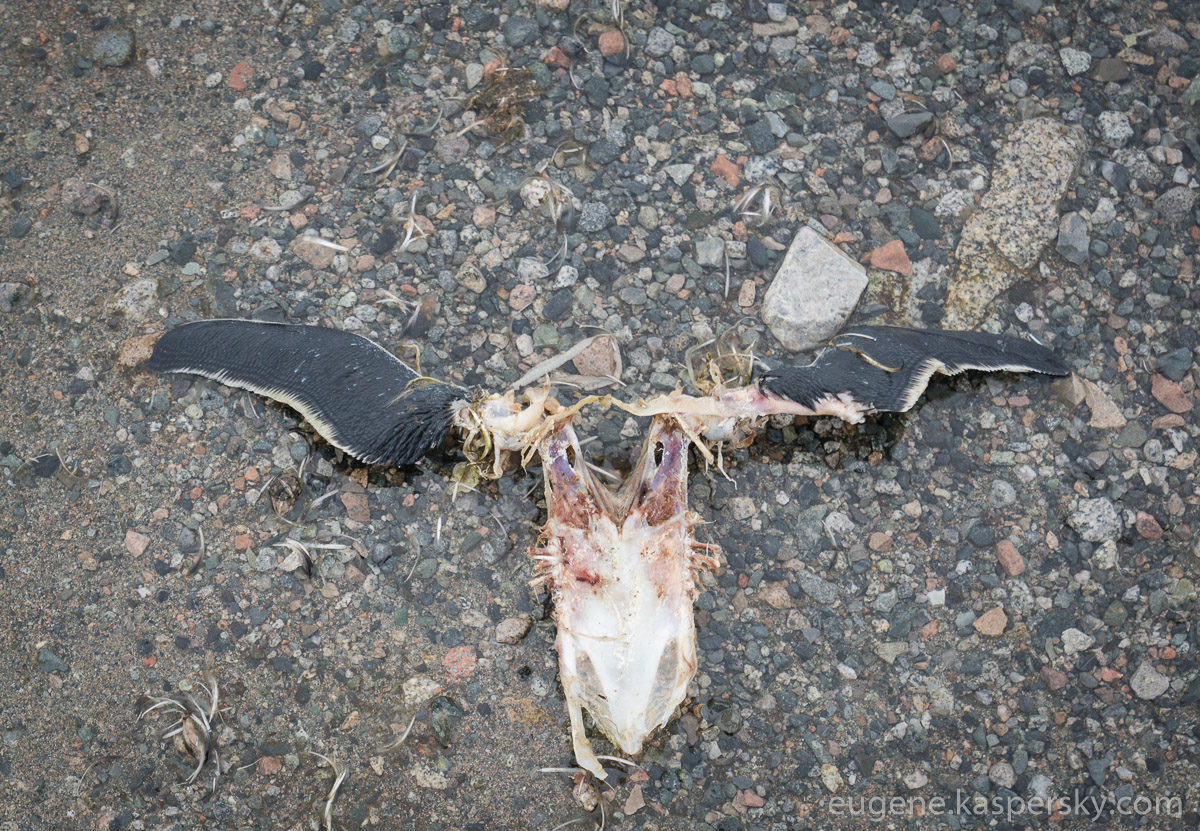 You thought Antarctica was all about pure white snow everywhere, right? Not here! The multicolored appearance of the snow comes from a delightful cocktail of penguin droppings, young penguins' shed fur, and a yellow-green seaweed that covers the ice in summer.
14.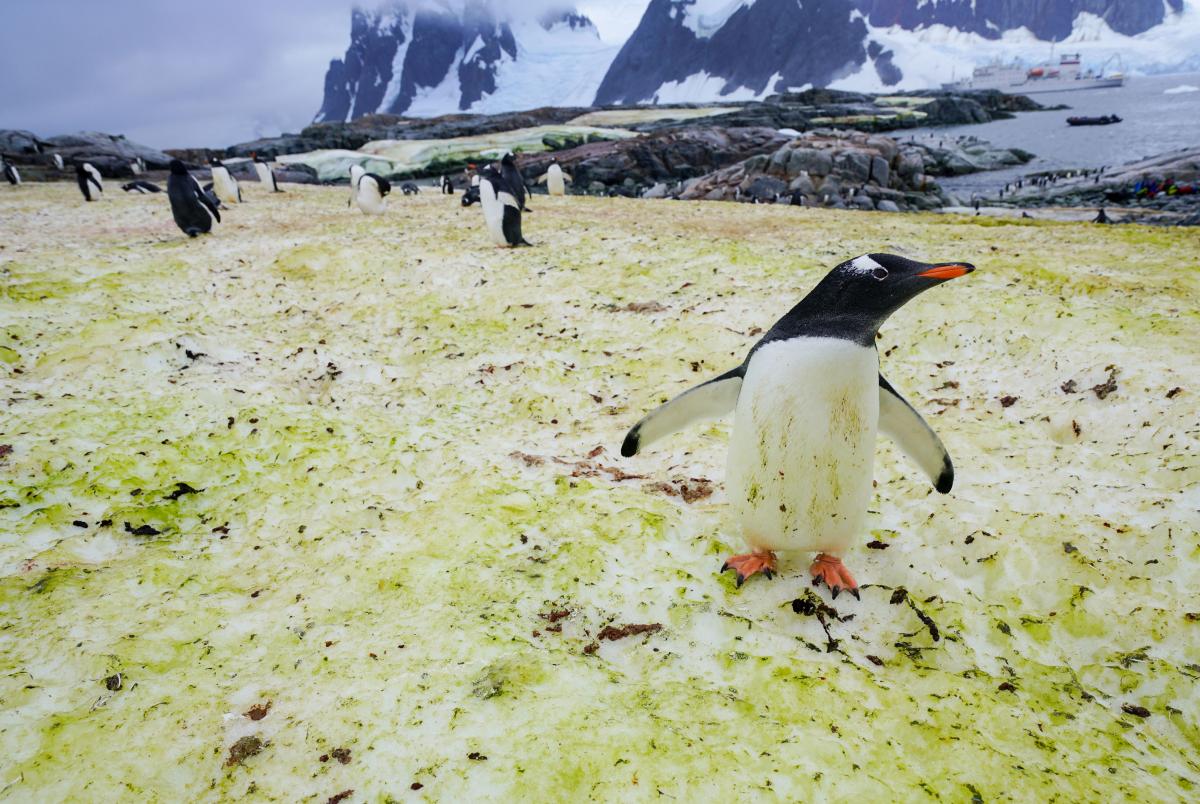 15.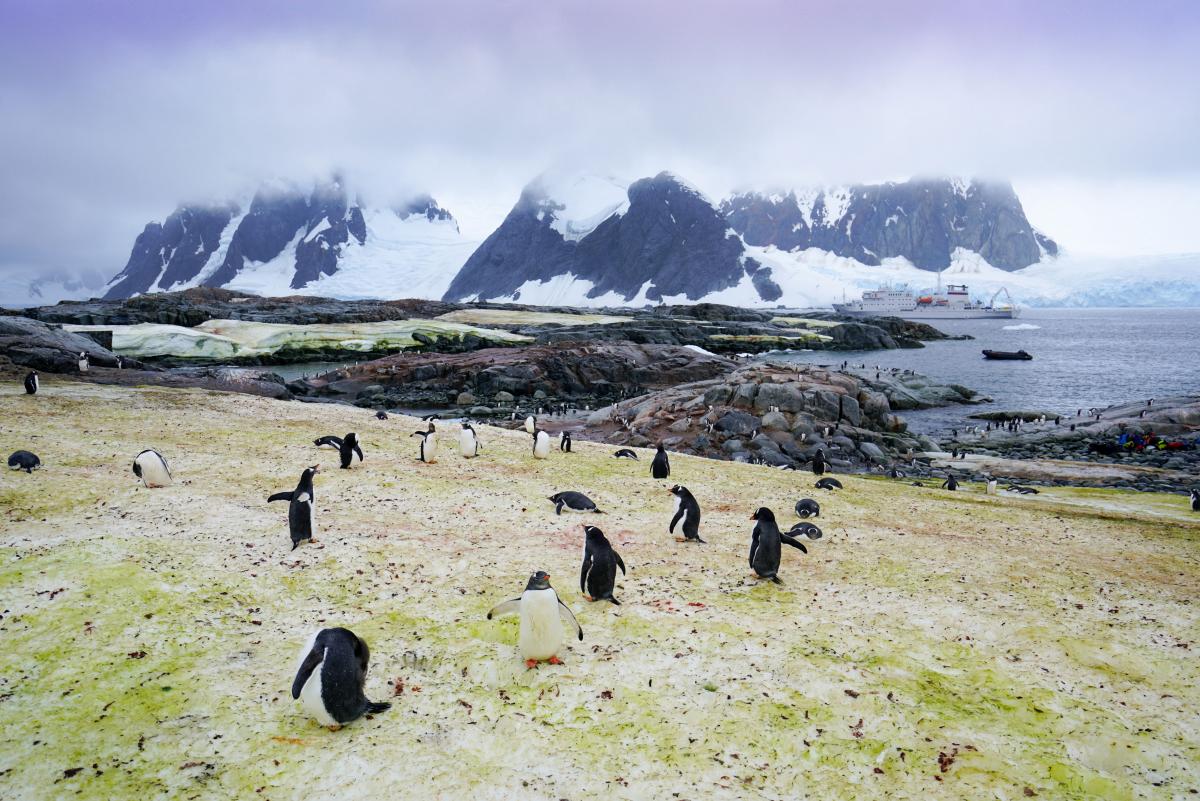 16.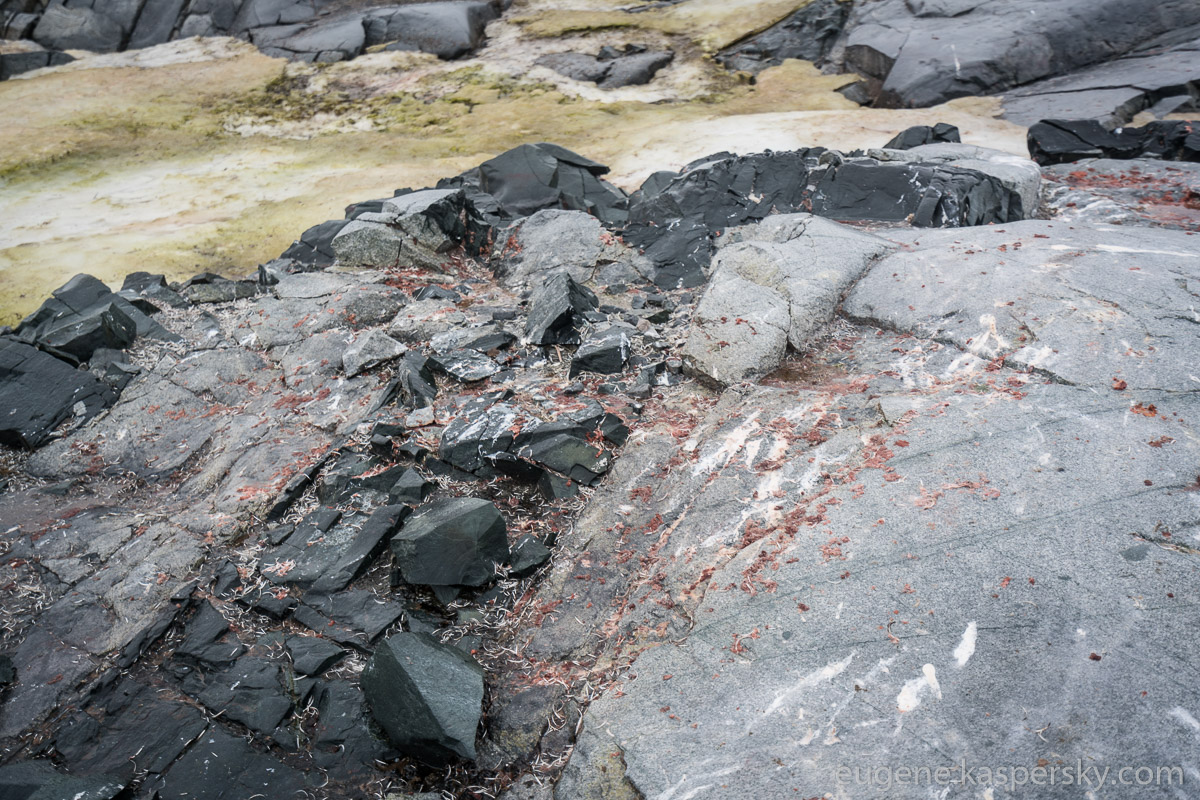 By the looks of all the mess, I reckoned that a lot more penguins had been roaming here recently. My reckonings were confirmed: apparently almost the whole colony of penguins had already left the shores into the sea; left ashore were just the late-born babies and their parents.
17.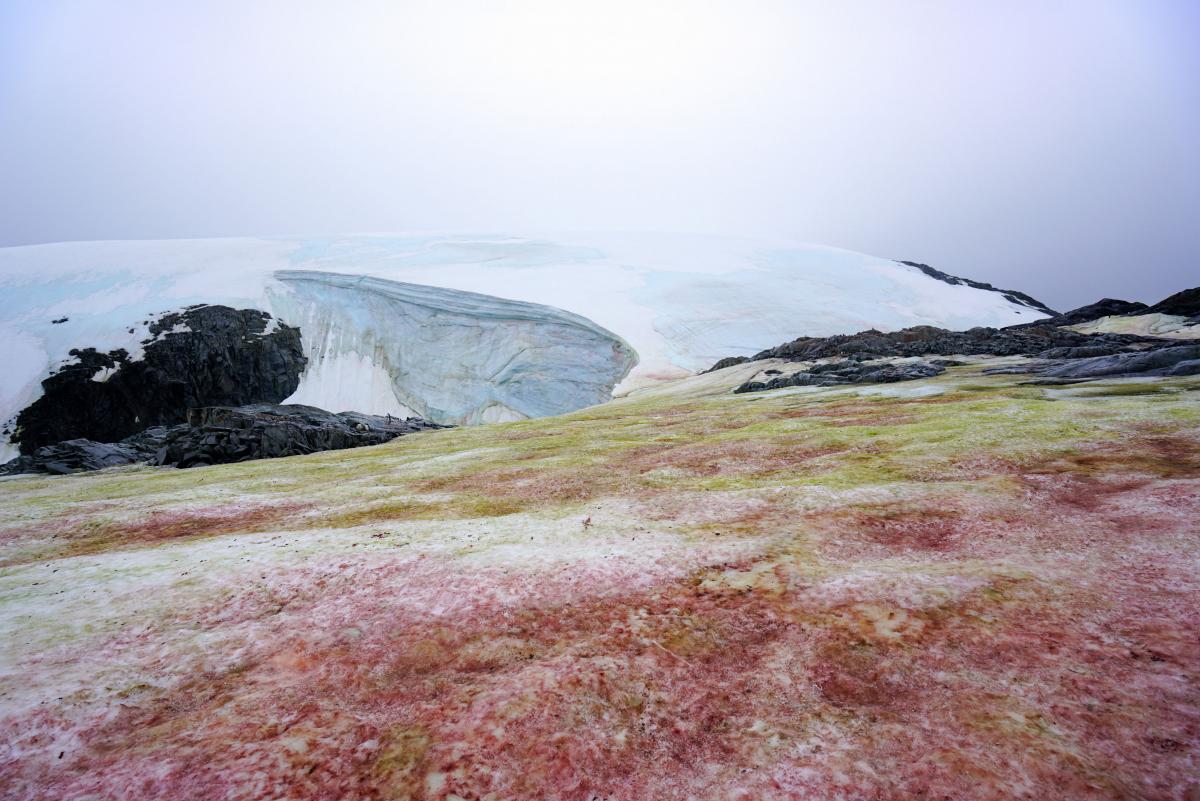 18.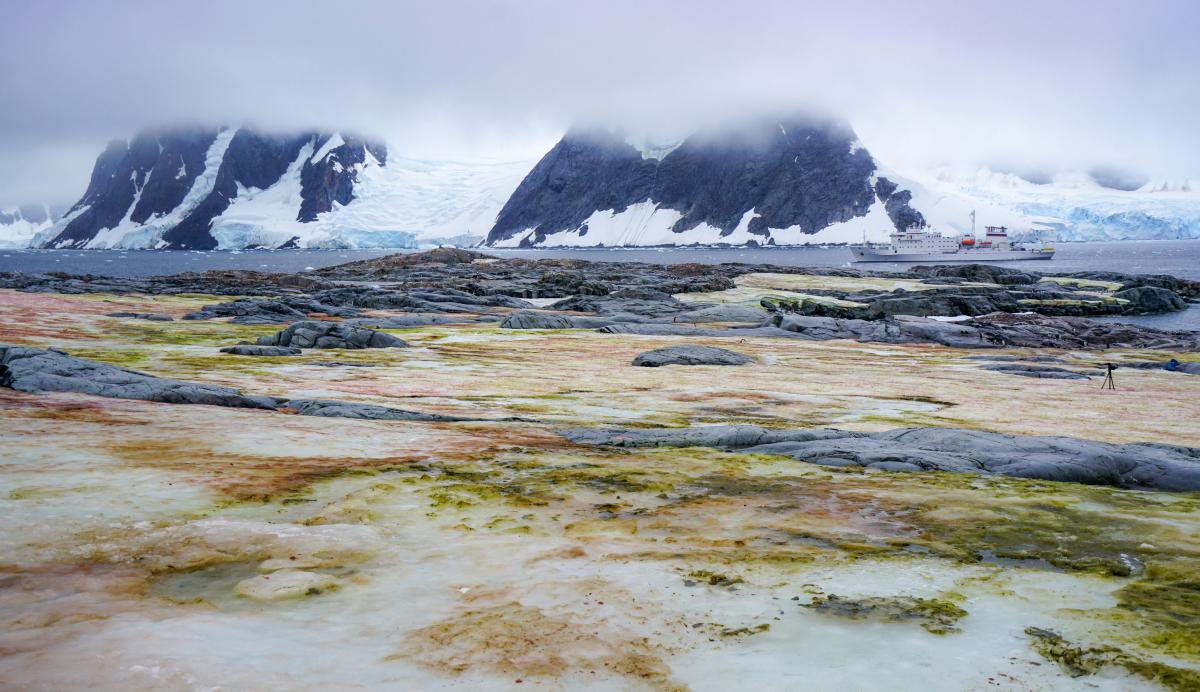 Emergency shelter-hut:
19.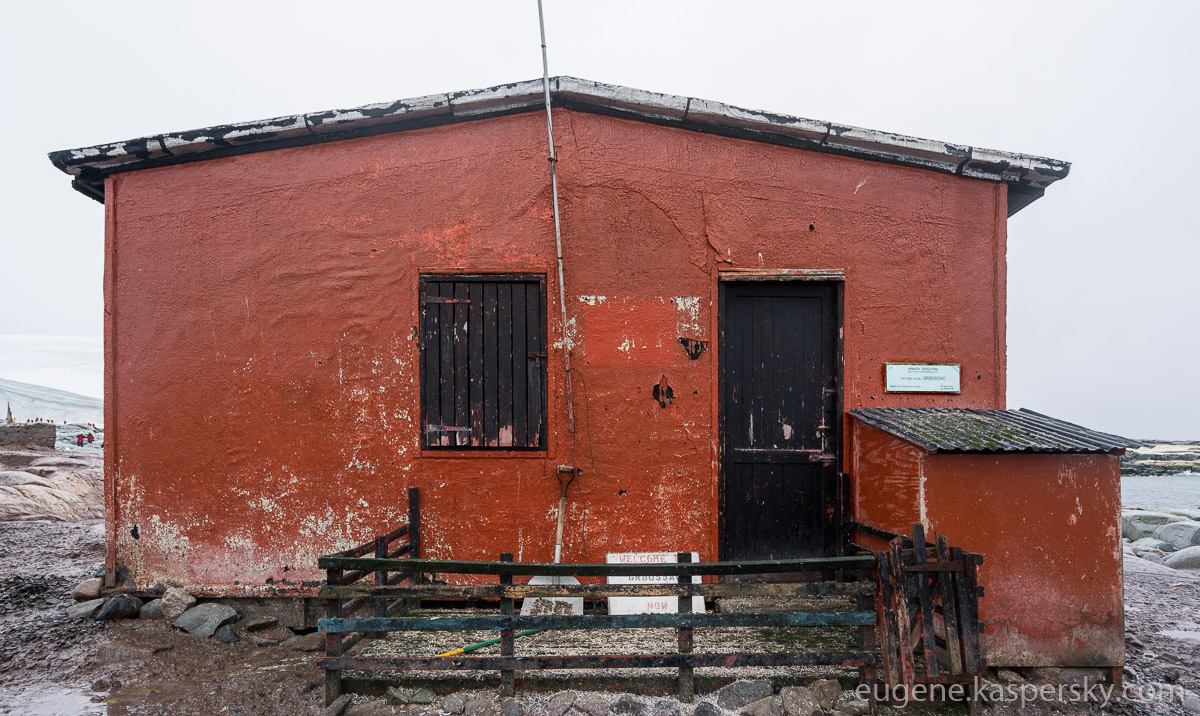 20.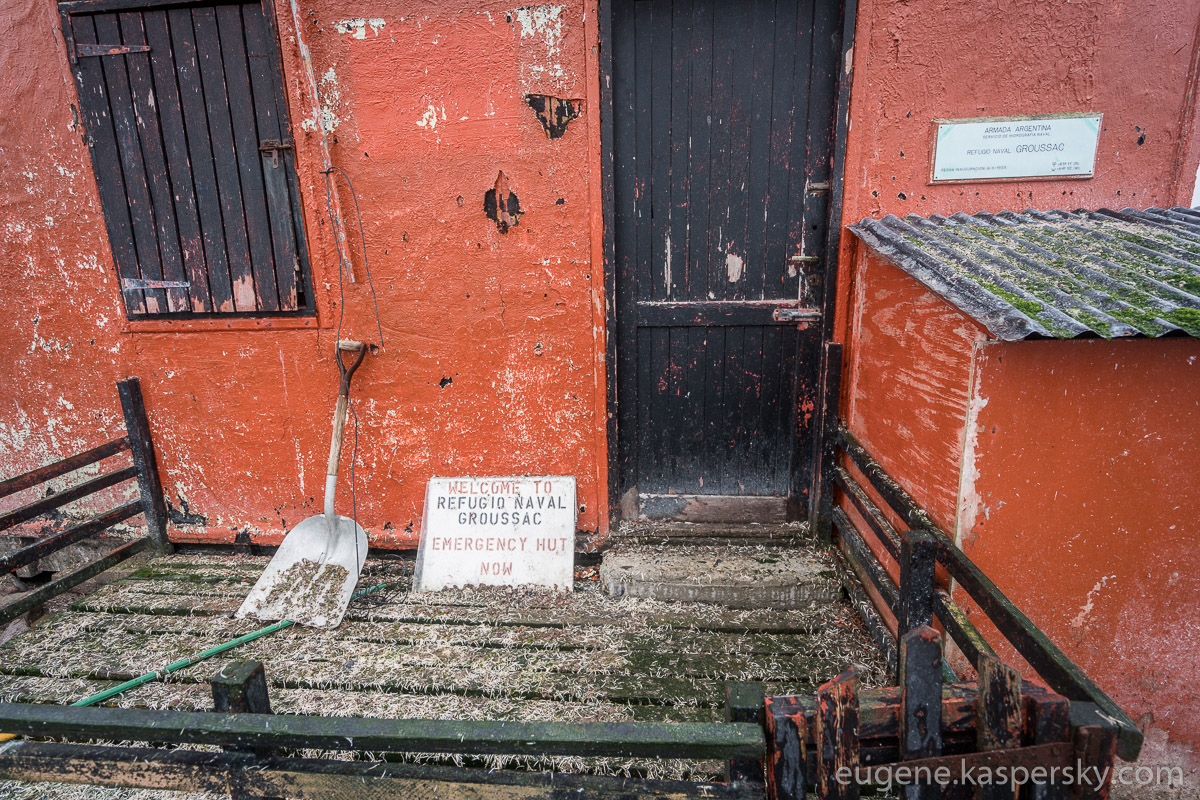 And from afar it all looks like this:
21.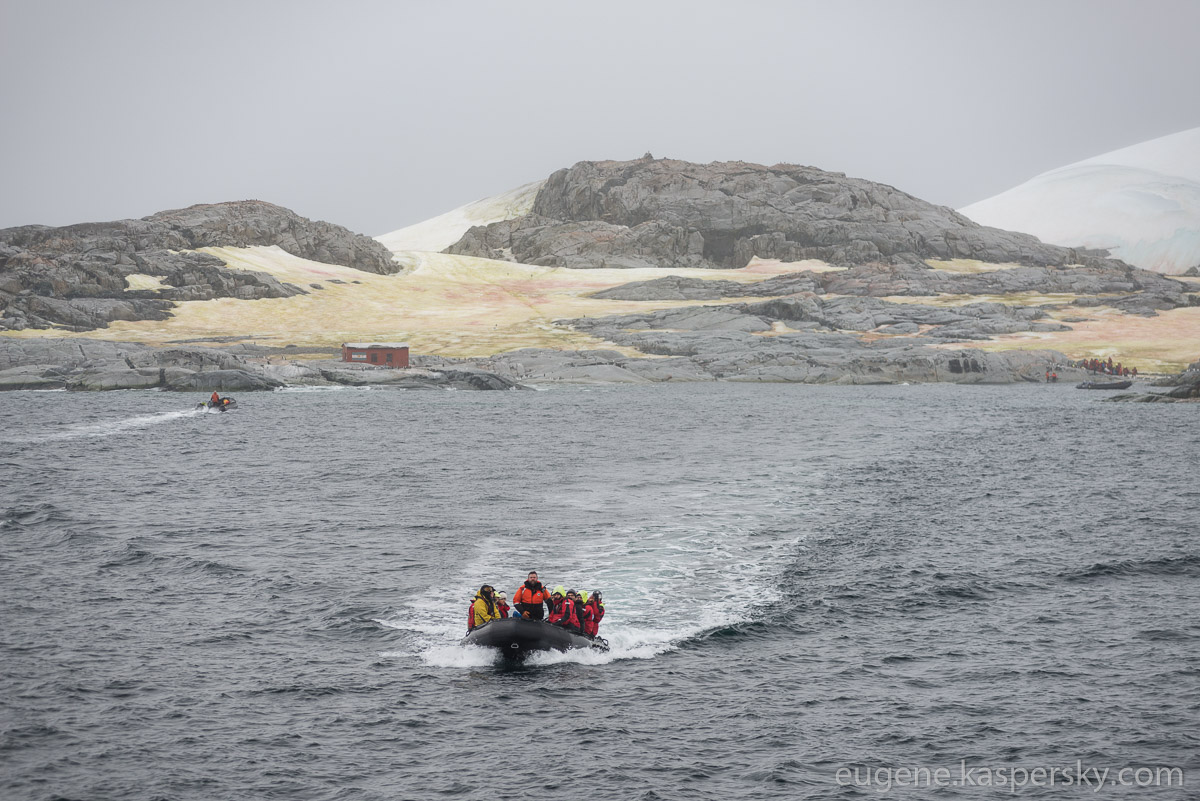 It's not just the penguins that are curious:
22.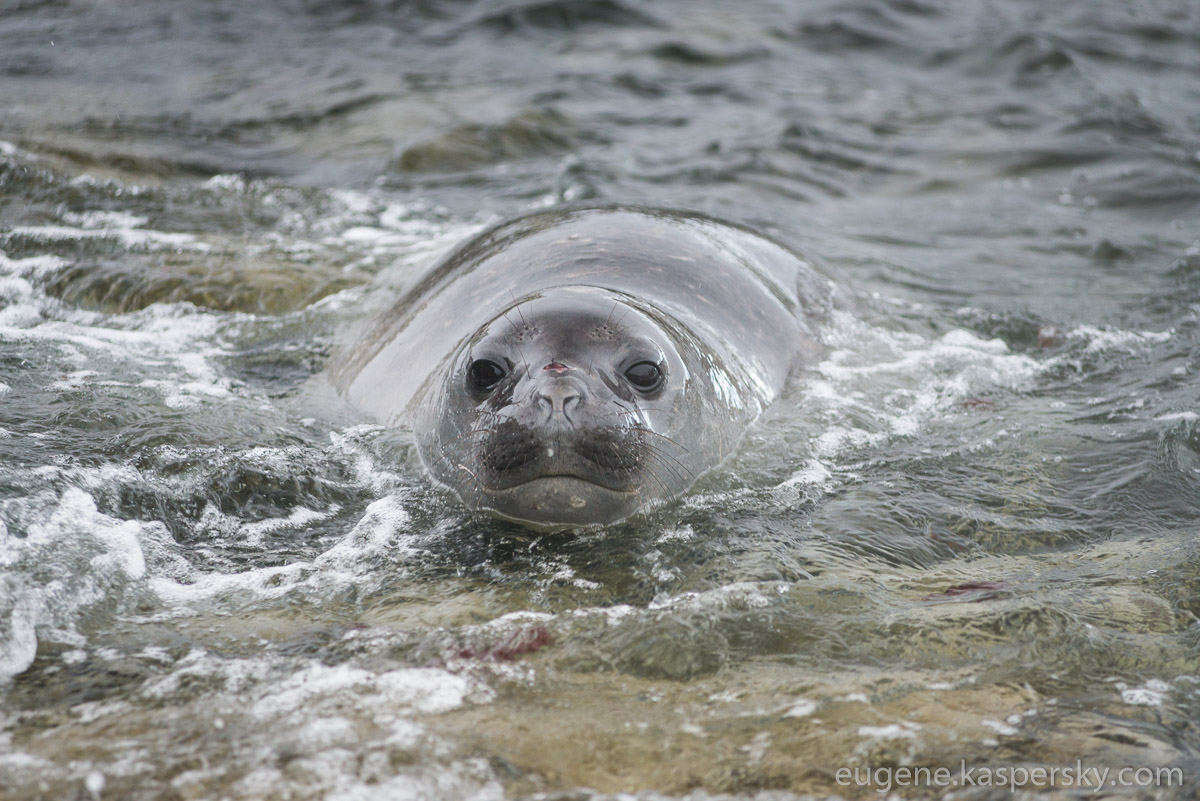 23.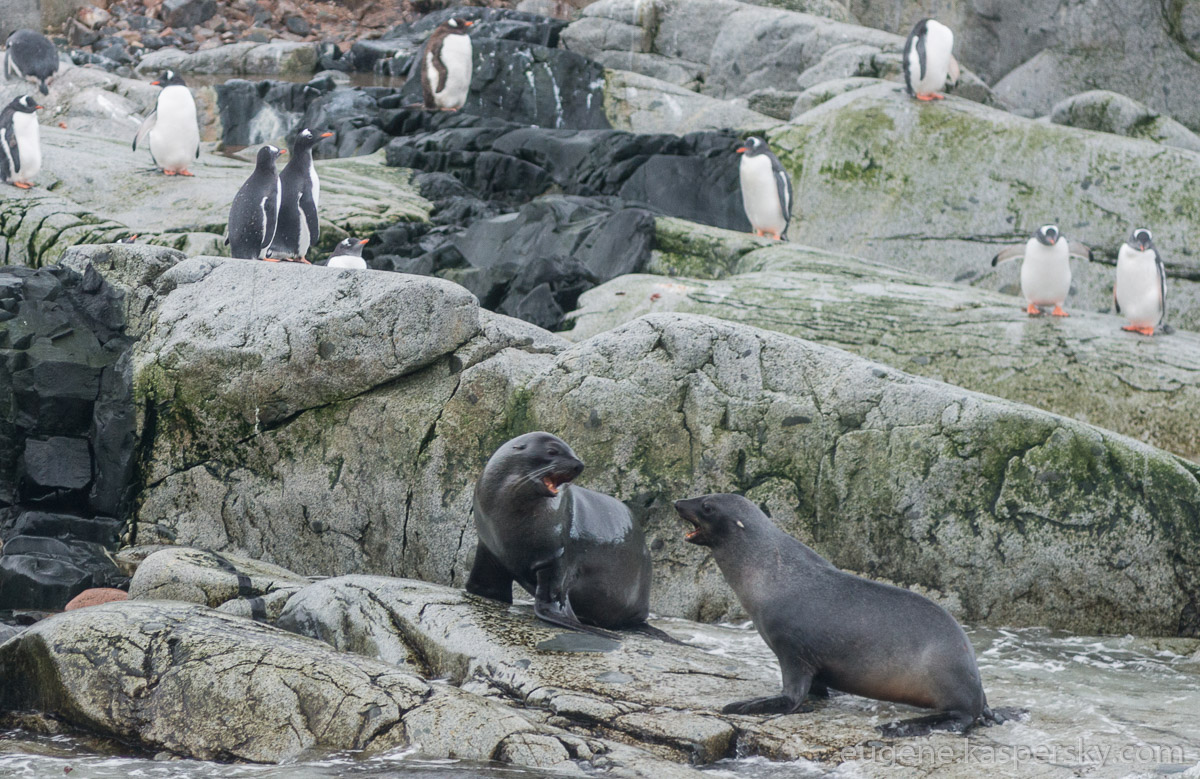 24.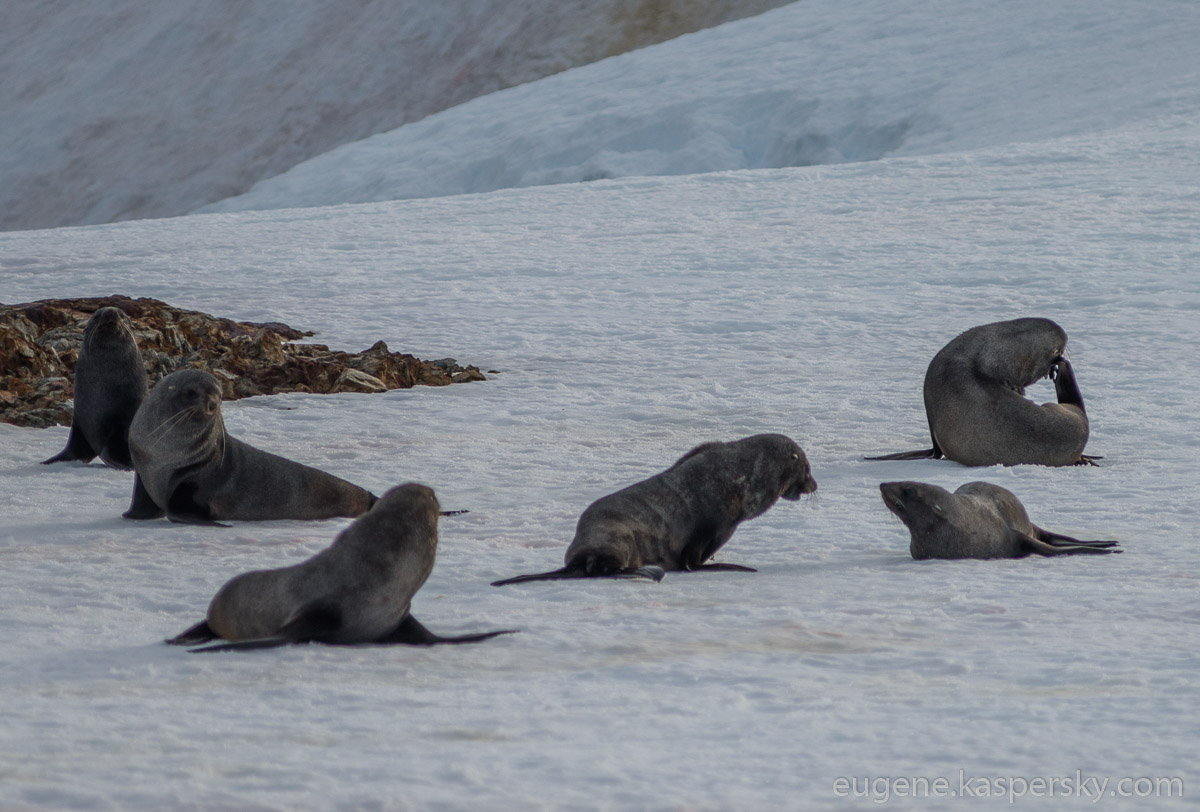 25.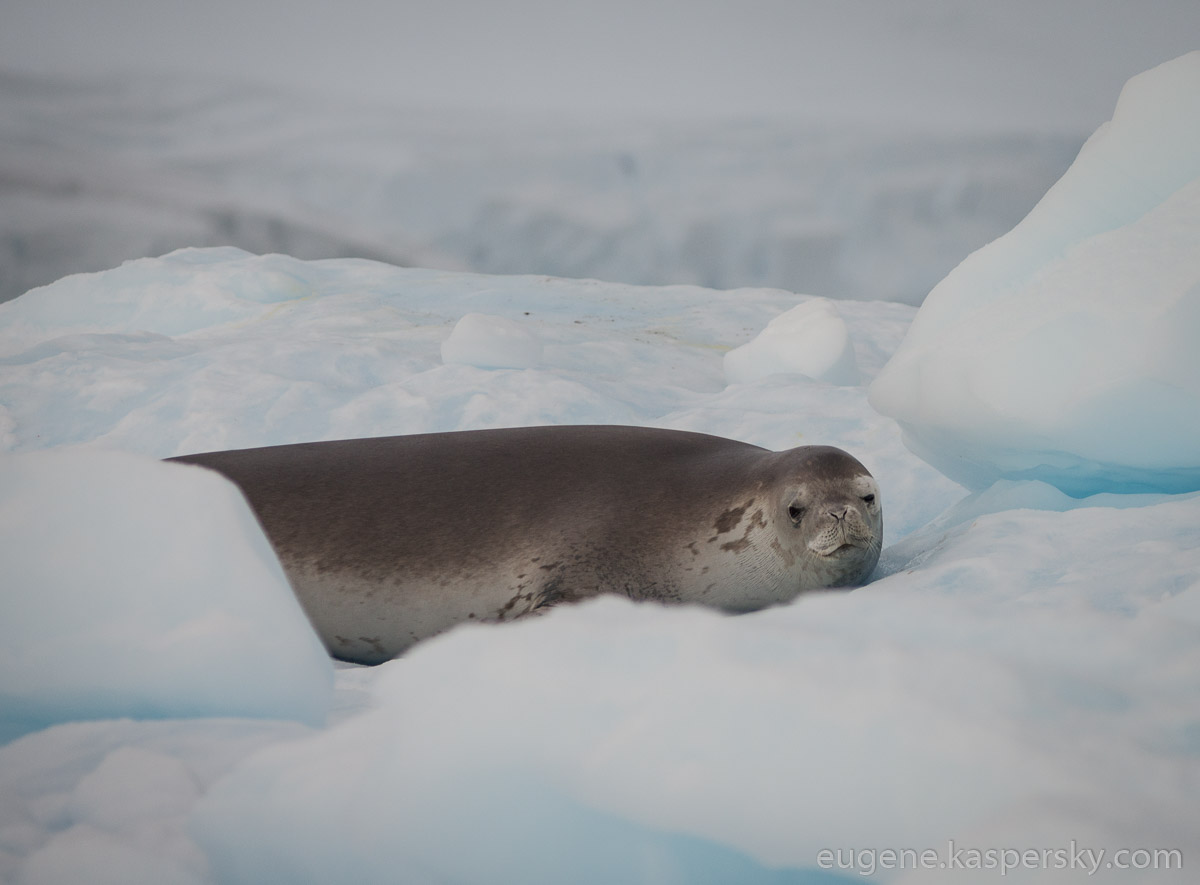 26.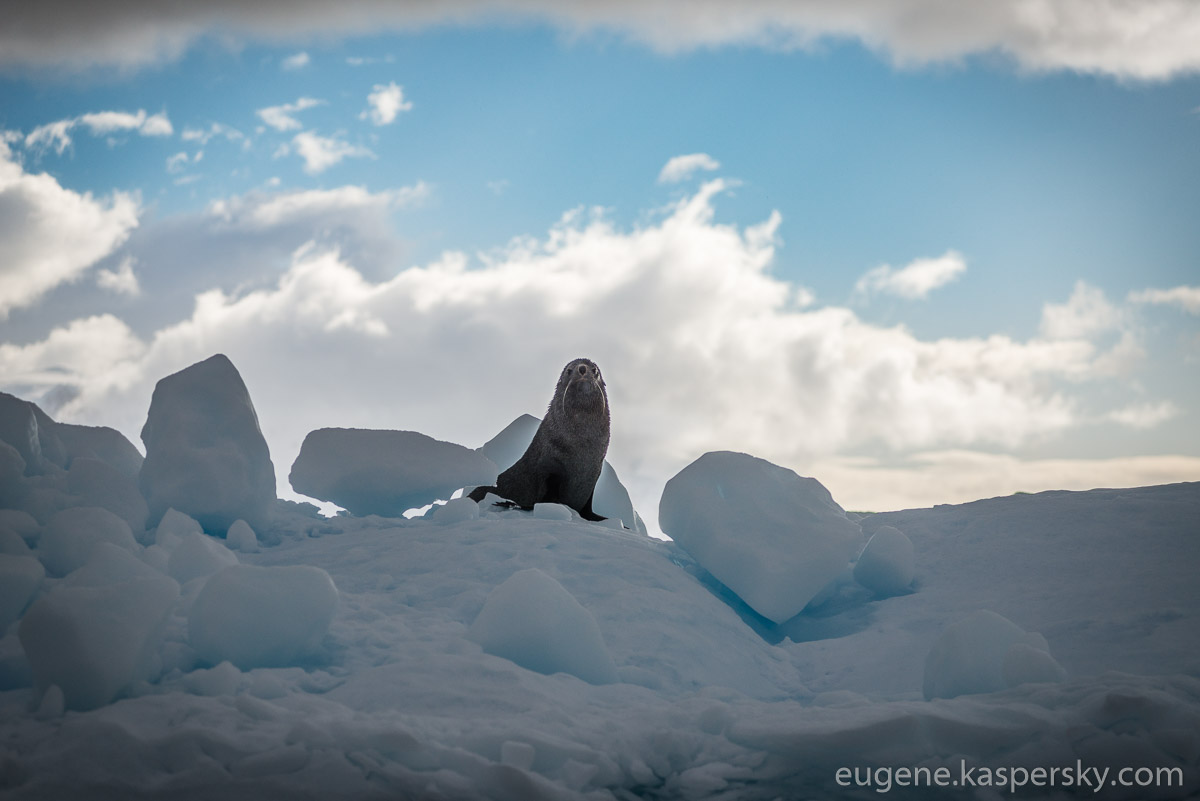 27.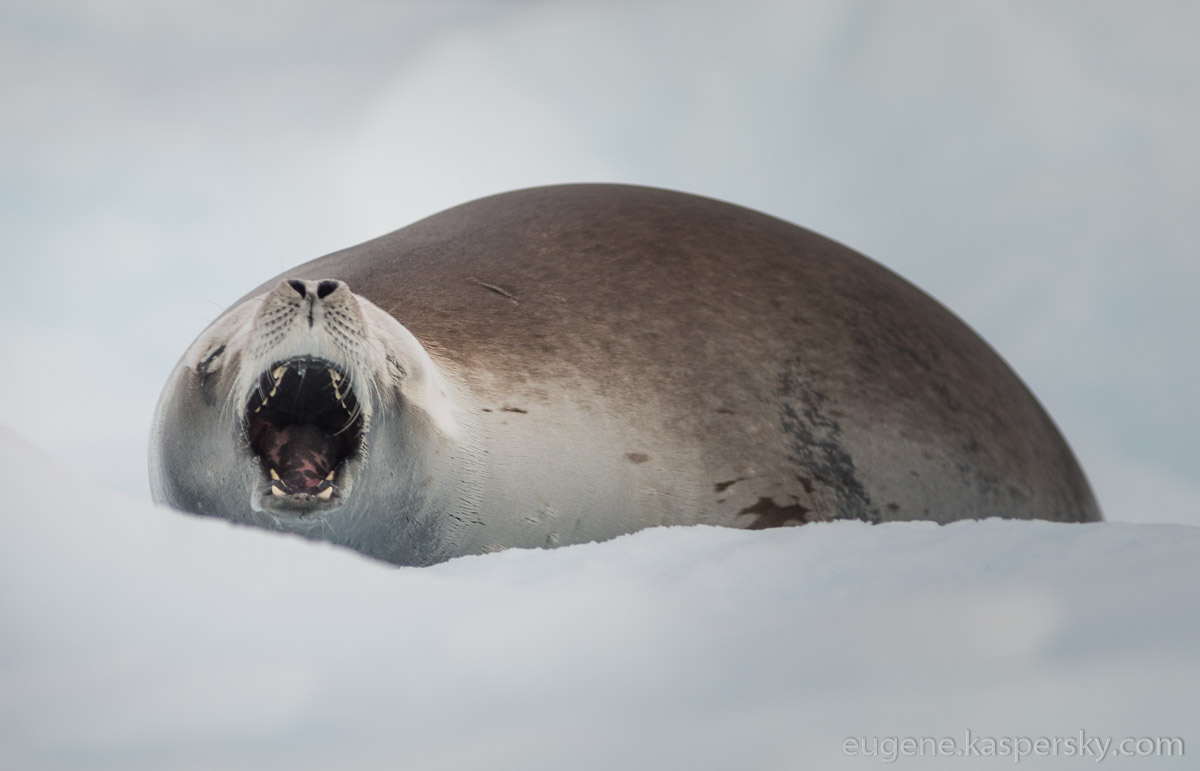 28.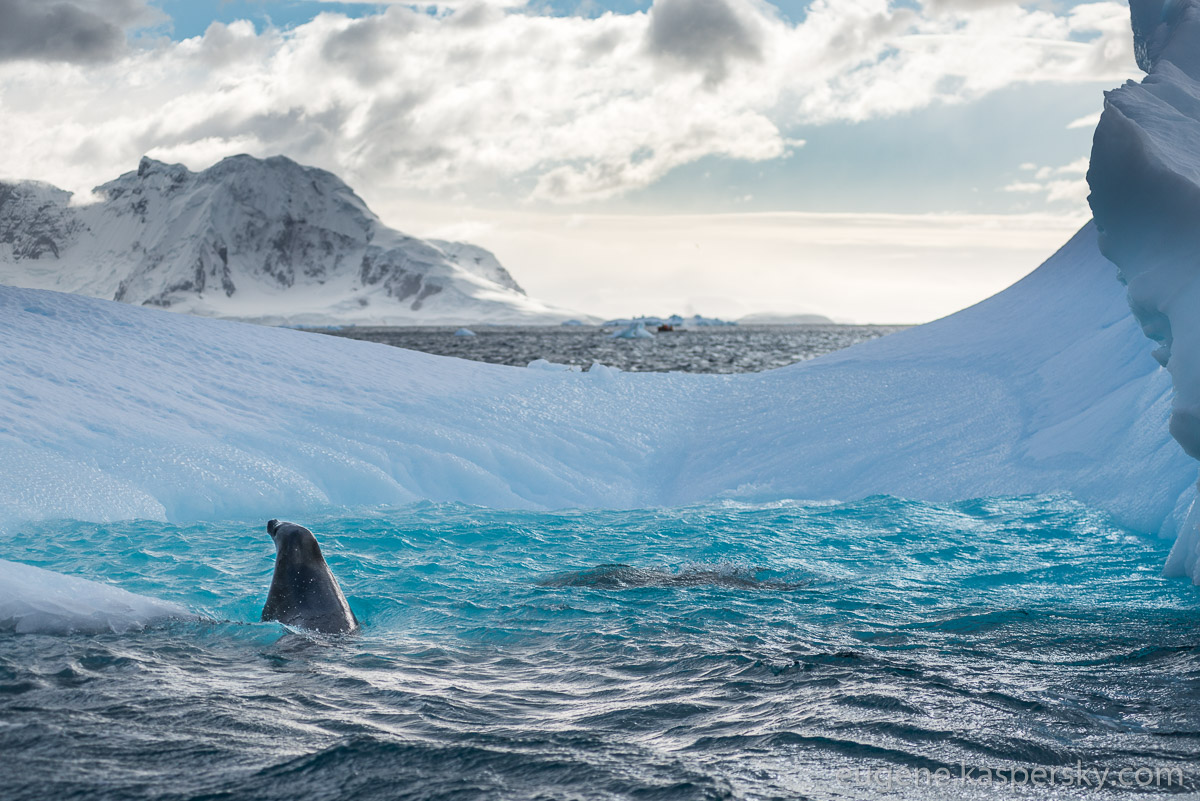 So there you have it – my short penguin synopsis. Incidentally, it follows my earlier penguin-dispatches – from Tierra del Fuego in Chile (emperor penguins) and South Africa (pics only; Russian text). I think this report beats those two; genuine, hardy Antarctic penguins do rule, after all :).
29.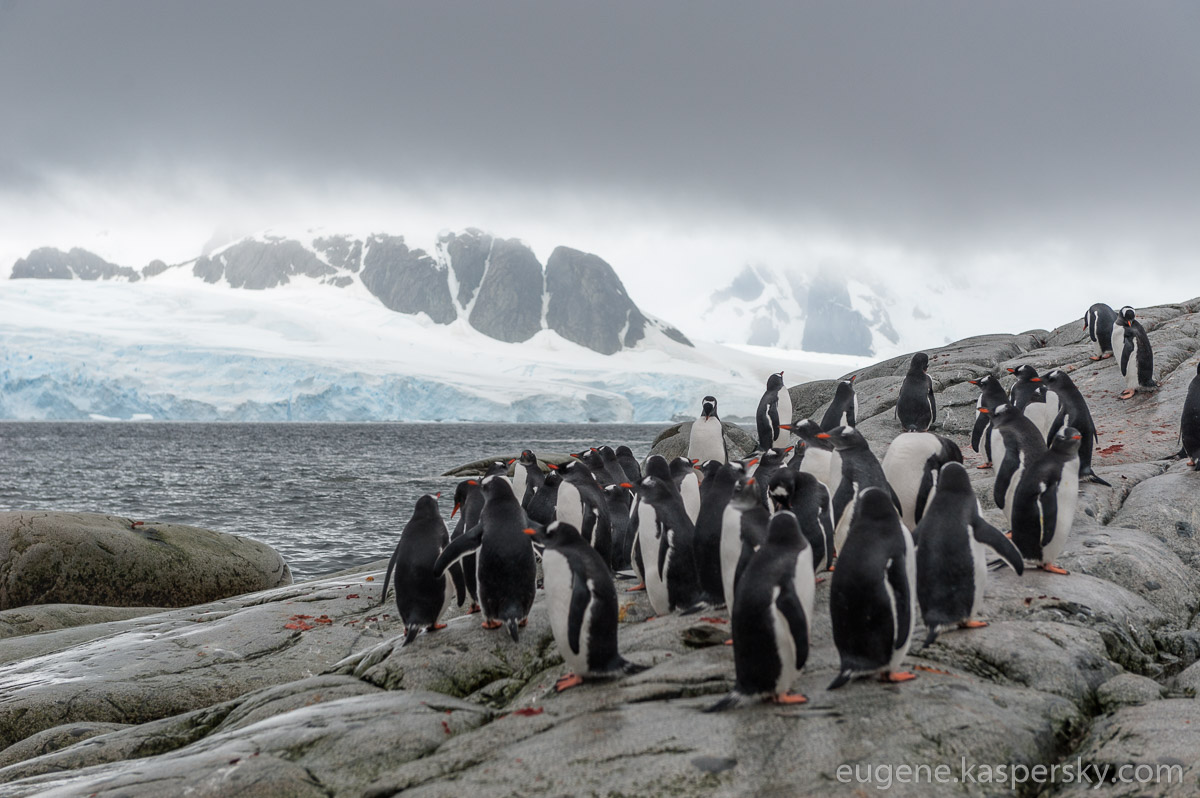 30.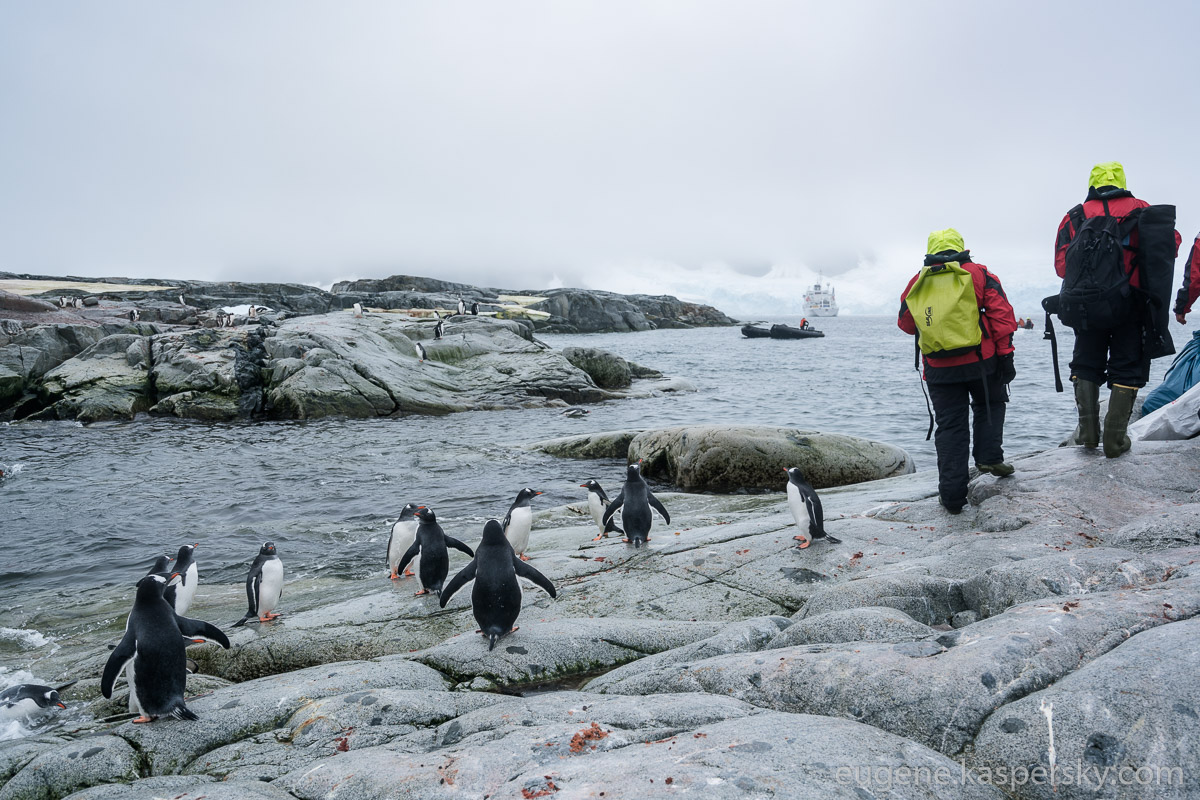 31.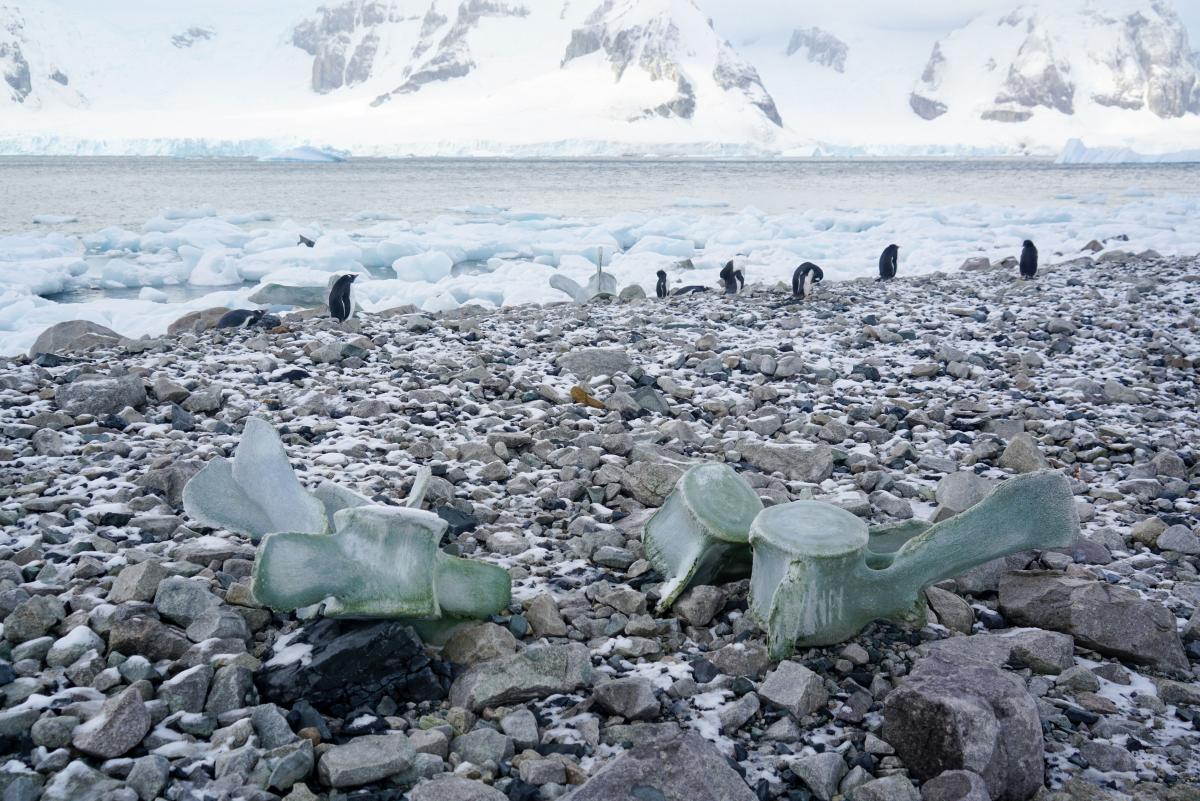 32.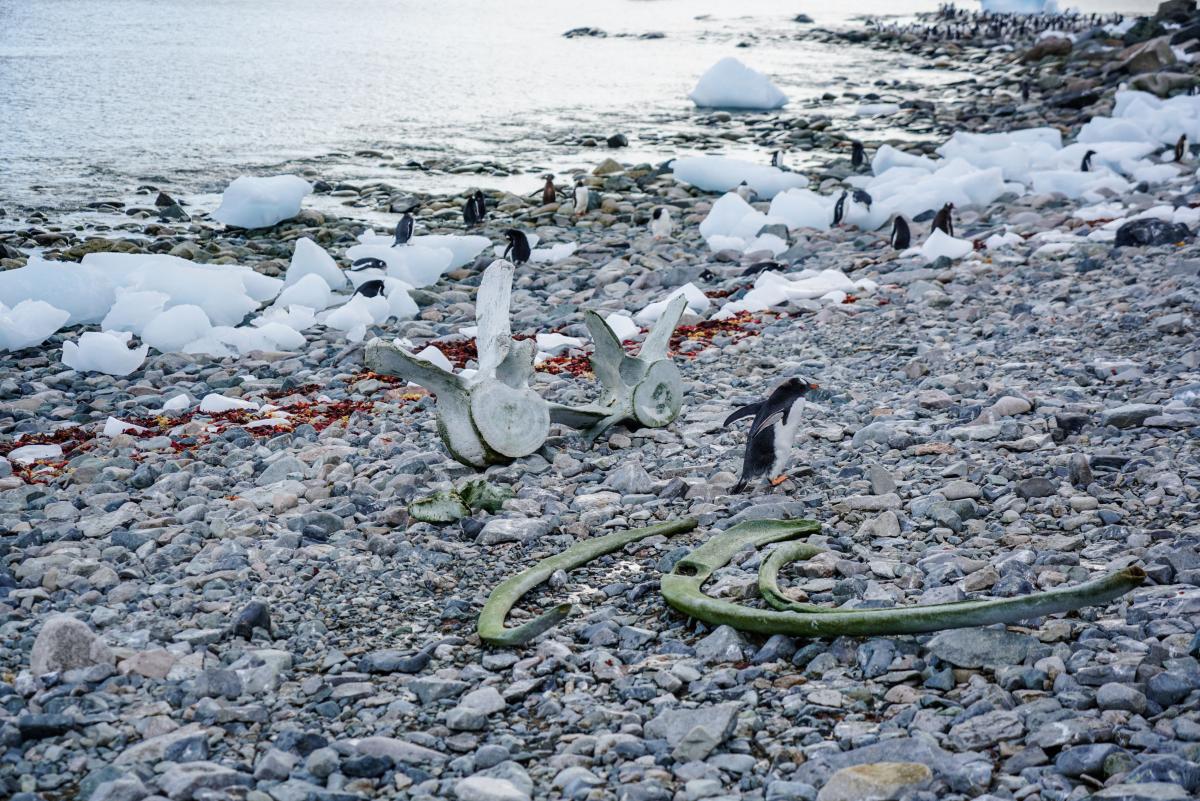 Coming up, assorted Antarctic anecdotes and accounts – so don't eat up all your popcorn just yet!…
All the Antarctic photos are here.