Riga Station – Another Moscow Must-See.
I really didn't expect to find in Moscow yet another curious place that is mandatorily must-see – including by children. But the other day we visited one. It was the Exhibition Complex of Russian Railways at Rizhsky Vokzal (Riga Station). Its railroad scale model and other expositions aren't all that big, but they're ever so well done. Respect!
Ok, so, it's not quite the Grand Maket Rossiya in St. Pete, but, in terms of quality of the models (incredible detail, precise movements…) – I'd say it's on a par.
Here's my trying to remember the name of this famous bridge and the river it stretches across. Nope… – forgot! Oops!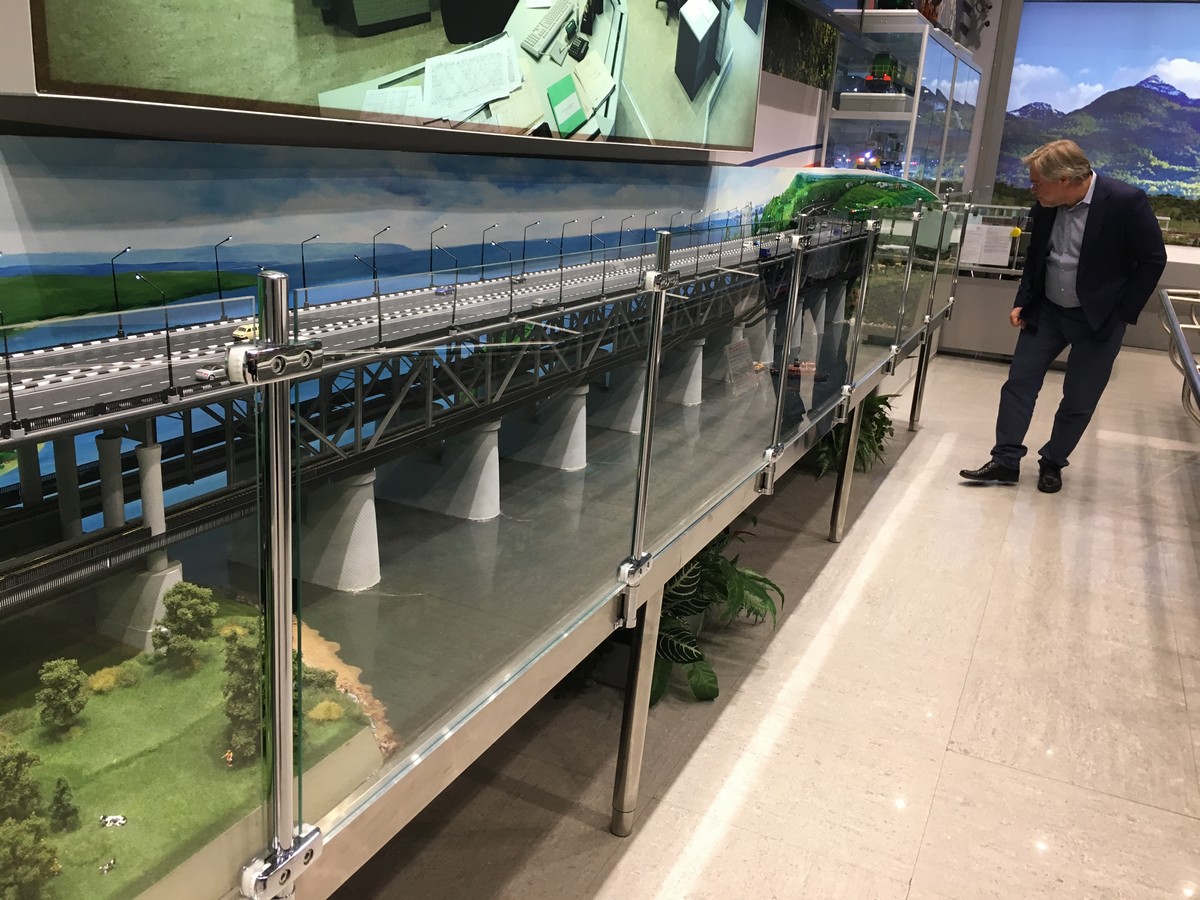 It's the tiny details that really make this scale model a delight to behold. Example: in the above pic – can you see the dog and its owner in the field next to the cow (bottom left corner)? And there are so many instances of such miniscule features. Here's me again checking those minuscule features out:
Alas, I wasn't expecting such a wonderful exhibition – I was here on business first and foremost – so the pics were taken on a companion's smartphone. Apologies for the poor quality (What? Some of you didn't notice?:)
Wow – there's even a gas-powered locomotive! Probably for the Far North – where electric overhead cables splinter and diesel freezes!
It's a very informative exhibition too: all sorts of facts and figures and stats; info about control systems, station operators' workplaces… And in the future there'll be autopilots everywhere, automatic sorting stations and so on – and that's what we're going to protect!
There are exhibits that look like they could be in a Dali exhibition! They're in fact actual bits of railroad-hardware, but all painted and shiny – it kinda gets surreal…
Yes, a great little exhibition. I heartily recommend a visit – especially with kids. Maybe one day they'll be rail workers? Not connecting wagons or manually routing trains (that's all gradually being automated), but developing modern rail systems: automated, high-speed and safe. There's so much planned for railroads here – so many grandiose projects, and all of them very futuristic and ultra-hi-tech. Alas, a track to my beloved Kamchatka is still not on the agenda.
The next day after the rail exhibition me and my family paid a visit to an oceanarium; however, I want to tell you NOTHING about it after seeing this sign there at the ticket office: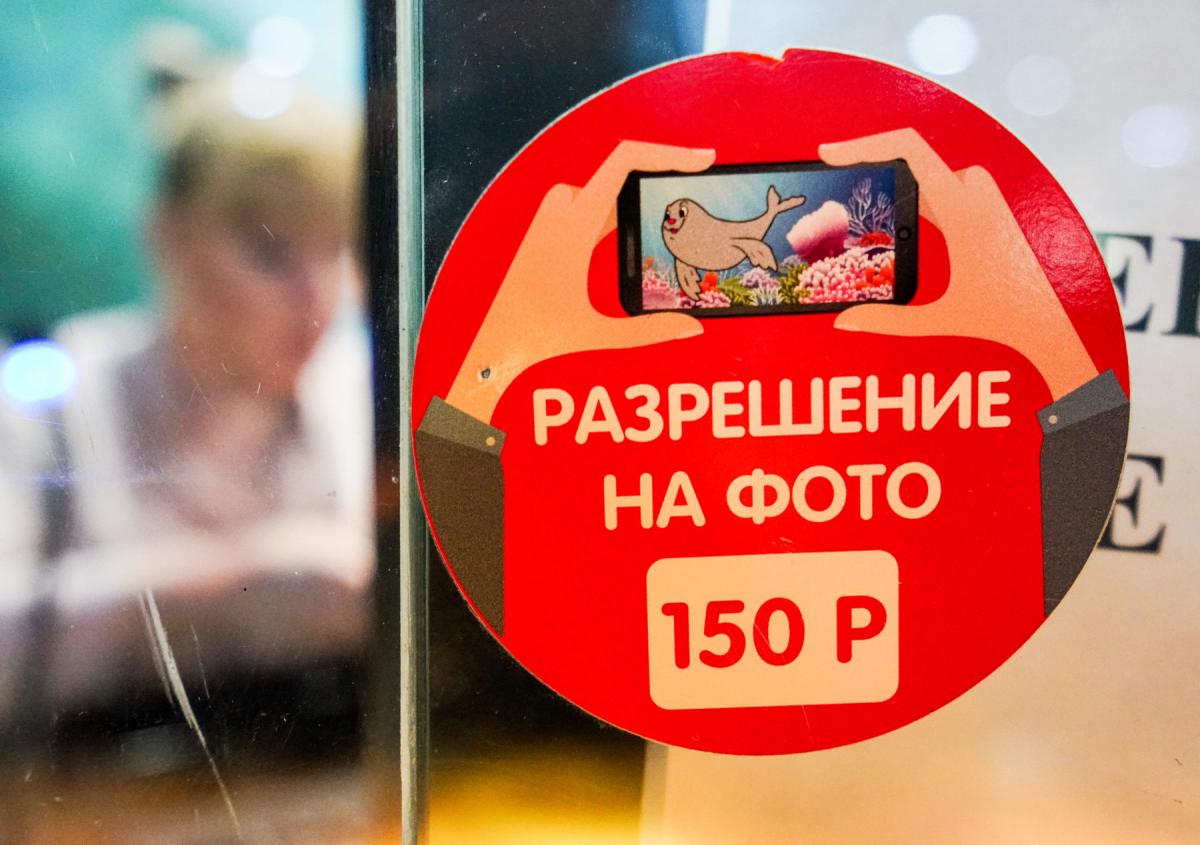 Permission to take photos: 150 rubles!
The rest – not a bad place really. All sorts of different fish, penguins and other see creatures. And all 1000km+ from the ocean (how do they solve those logistics? If anyone knows – tell me please!). There's also a mini-zoo here with some very unusual animals, like Callitrichidae (nano-monkeys); hadn't seen them before.
But to charge a fee for taking photos – that's just silly and wrong. Of course I paid the tax, but I'm not sharing any of my pics to give them any publicity. "Of all the gin joints, in all the towns, in all the world…" Of all the places, in all the towns, in all the world I've ever been to – they have to charge a fee to use my camera only in my home city :).
Just one photo I'll show you. Walking past this one got me thinking. They could have an adult-only aquarium, and only for club members. Hmm, one could fantasize forever about this; and Photoshop endlessly :).