The tiniest biggest country in the world.
Hi folks!
This here post is the last in my mini-series from St. Petersburg. It continues the 'places to visit' theme, but with a difference; for the place it describes resembles a museum, but it isn't a museum really, I think. Or maybe it is. It claims to be one… Hmmm, whatever it is, it's unusual, unique, and a must-see!
It is a bit like a museum or art gallery in that you're not allowed under any circumstances to touch the… exhibits, even though they're not really exhibits… Confused? You won't be…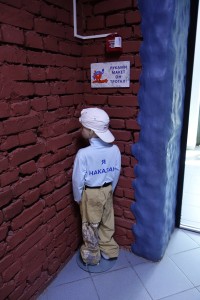 Sign: 'He touched the exhibit/model!' On shirt: 'I'm being punished'
This is Grand Maket Rossiya! Maket is a Russian word with numerous, similar meanings, but choosing the right one to translate into English can be tricky. This is perhaps proved by the people behind the maket having left it as just that – maket, even though it isn't an English word. When they describe the place on the site it's put as a 'layout'. They mean a scale model of the Russian landscape – a miniature version of the layout of the country, making it the smallest maket of the largest country in the world for sure. It's also the second largest scale model of its kind in the world – behind Miniatur Wunderland in Hamburg.
This is a truly unique, mind-blowing, thoroughly enjoyable place. From the outside it's nothing much – a not-so-large, unassuming building; inside – OMG. It's like Dr. Who's TARDIS! A massive miniature (!) scale model – an impossibly large kid's toy; an impossibly large adult's toy. Again though – not really a toy; what sort of toy is one you can't touch? :)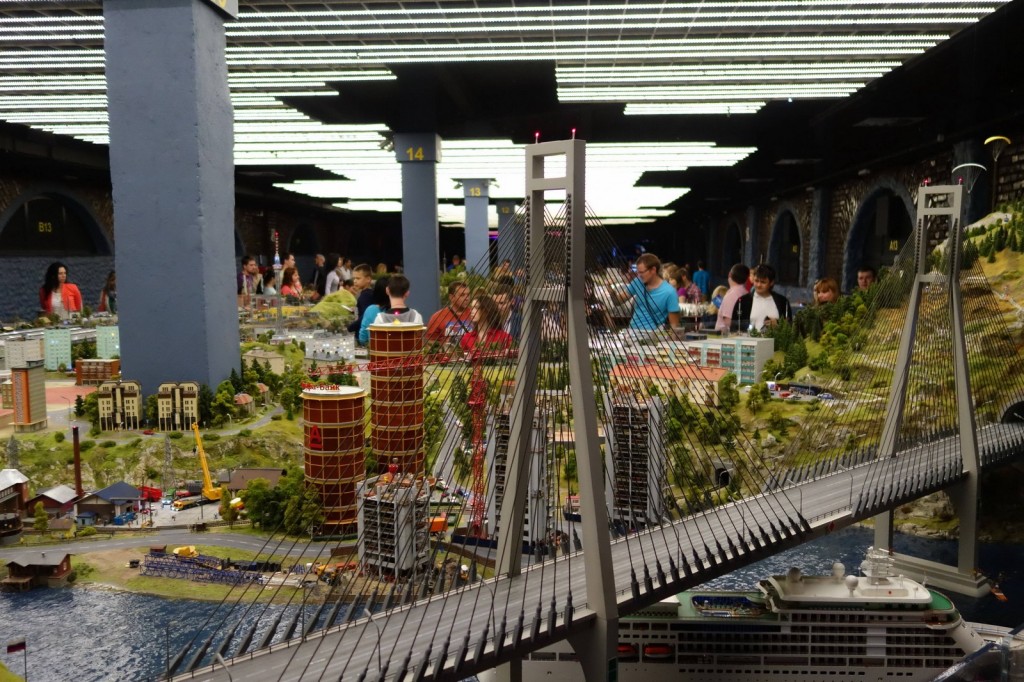 The building houses a single table. That table happens to be 800 square meters in area. On it – a scale model exposition of Russia from west to east (or vice versa, depending on which staircase you use to get to it) to a scale of 1:87!
It's a scale model made up of railroads and highways, cities, towns and villages, factories, power stations… everything! There's all the good, positive stuff, and also the very bad, like fires being put out, poaching, prisons… like I said: everything! There are different seasons too: summer and beaches; and winter and skiing, ice swimming and fishing through ice holes on frozen lakes. There are airports and planes; there's the cosmodrome and its rockets; there are residential areas with their eternal niggling issues; there are farms with pigs and cows… You name it – it's there. Mad! The only things I didn't notice were Kamchatka and the Kurils; the rest – there. Crazy.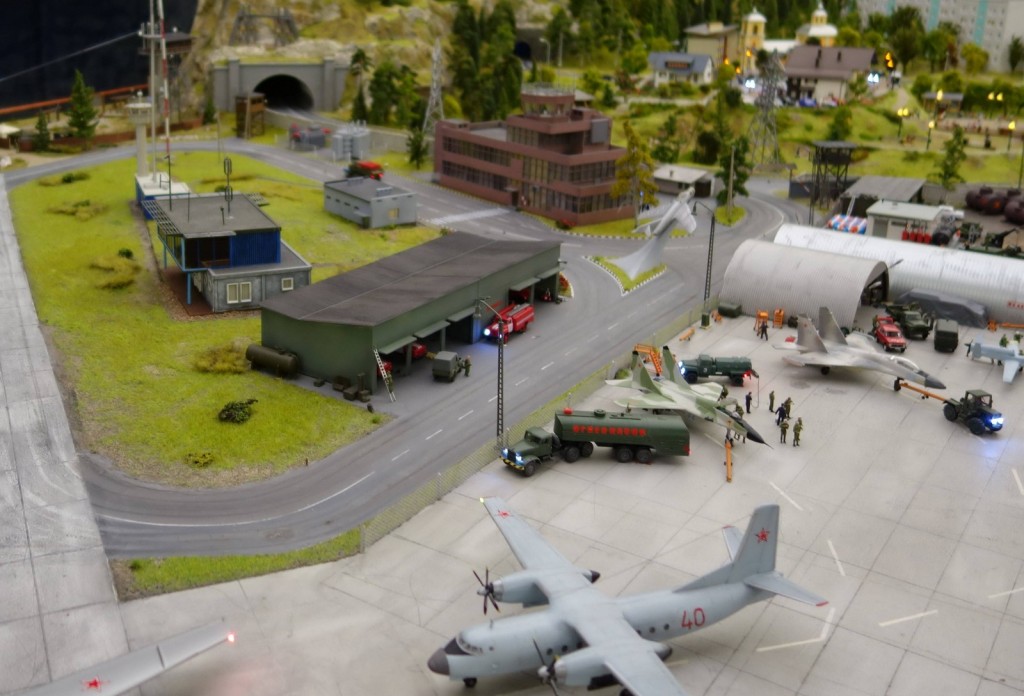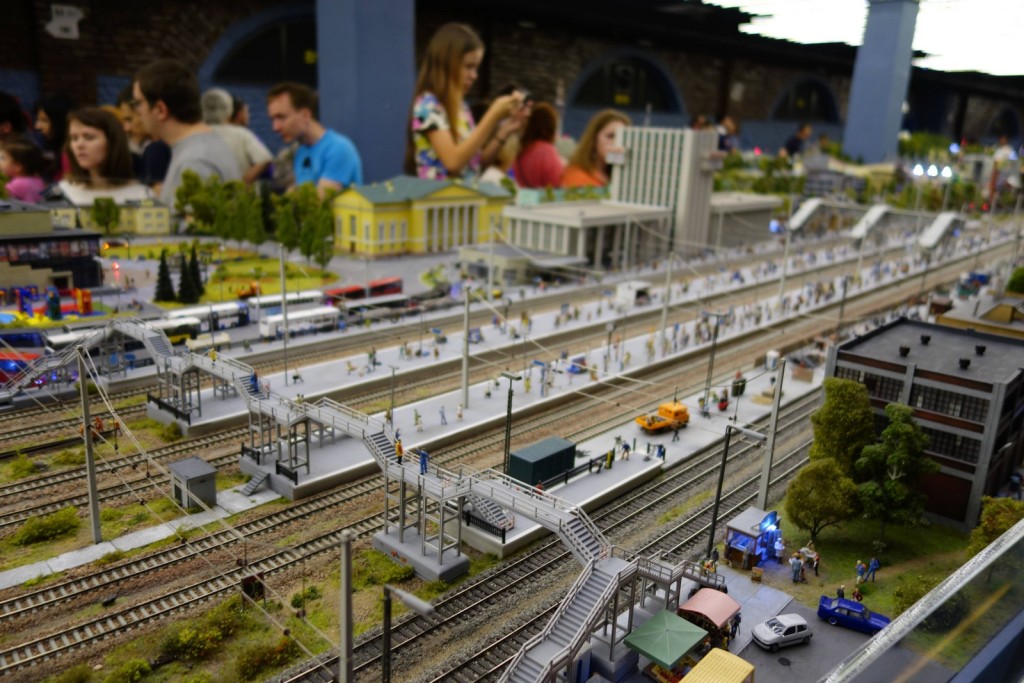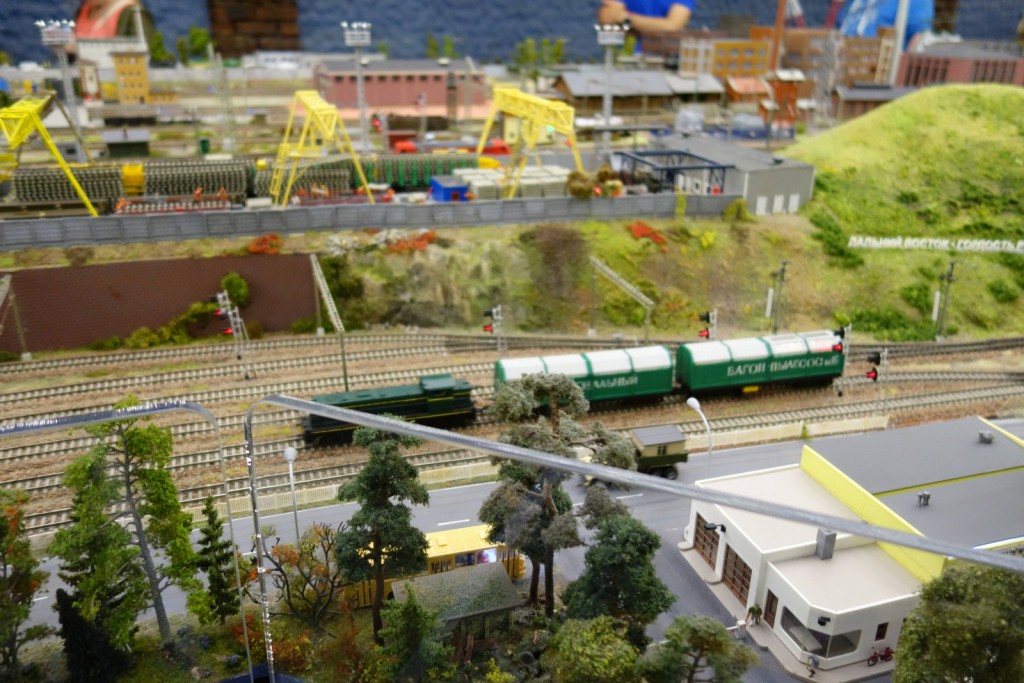 We were there for an hour and a half but it passed by in what seemed like ten minutes. They say that if you rent some eyeglasses and an audio guide a good three or four hours can be spent here easily.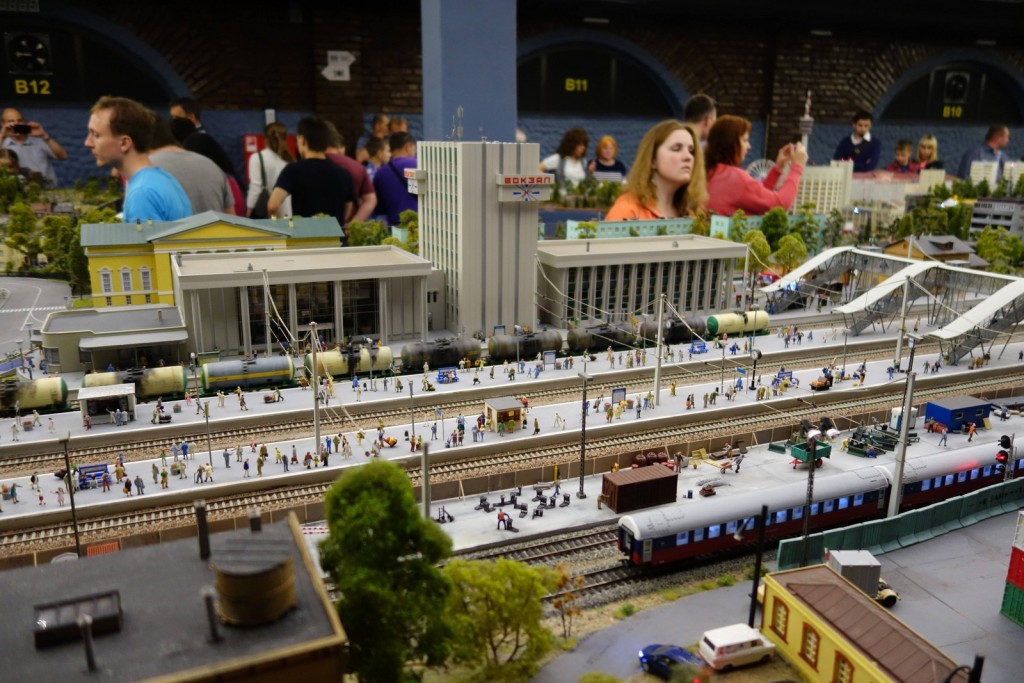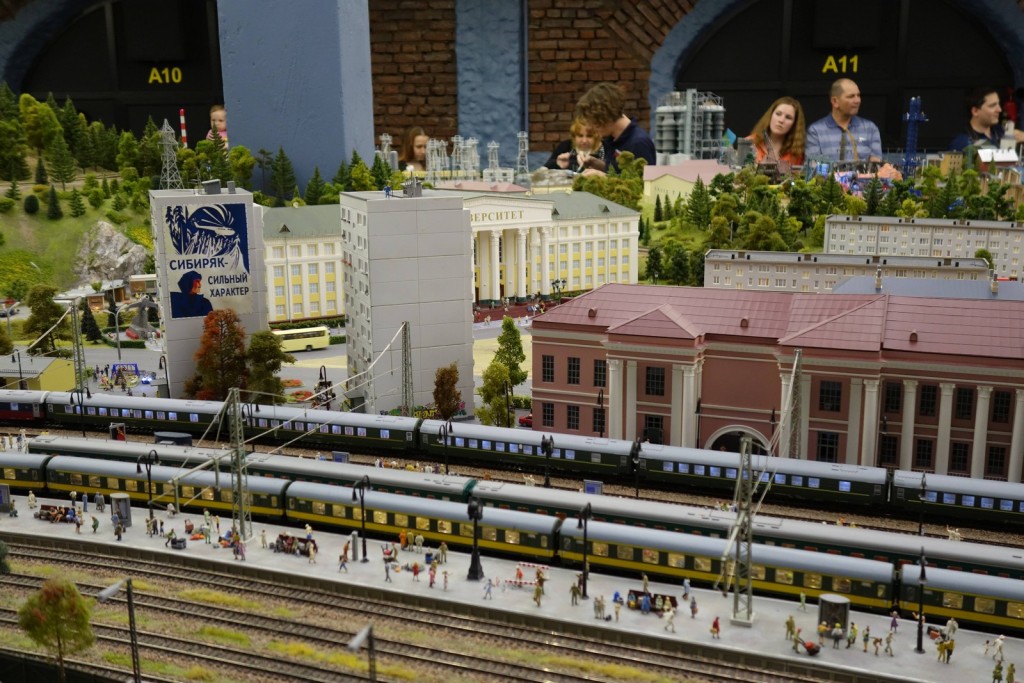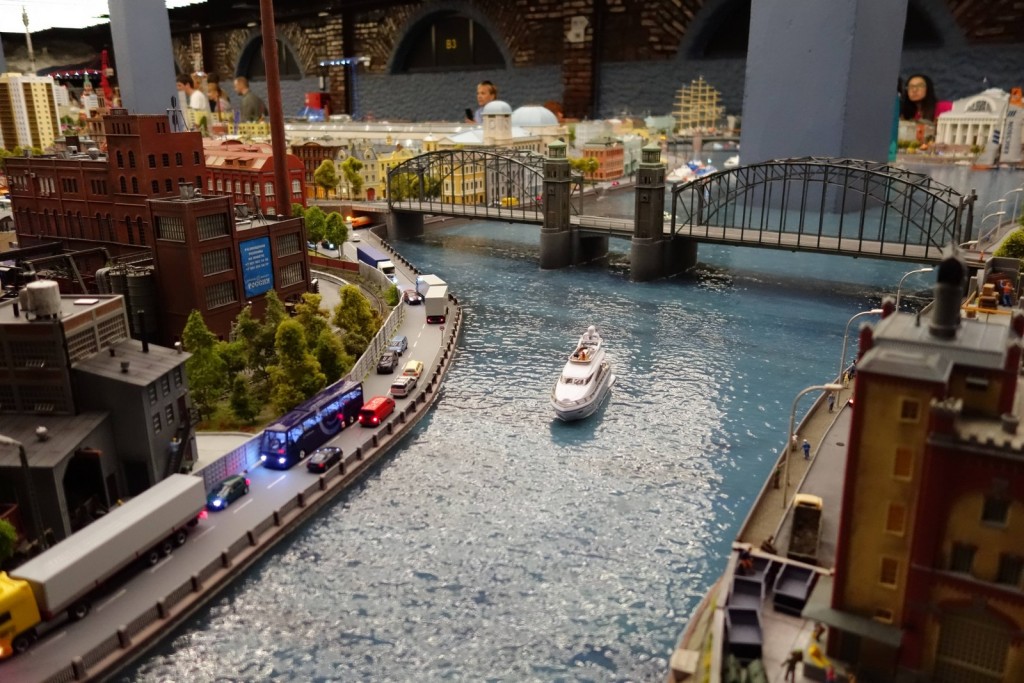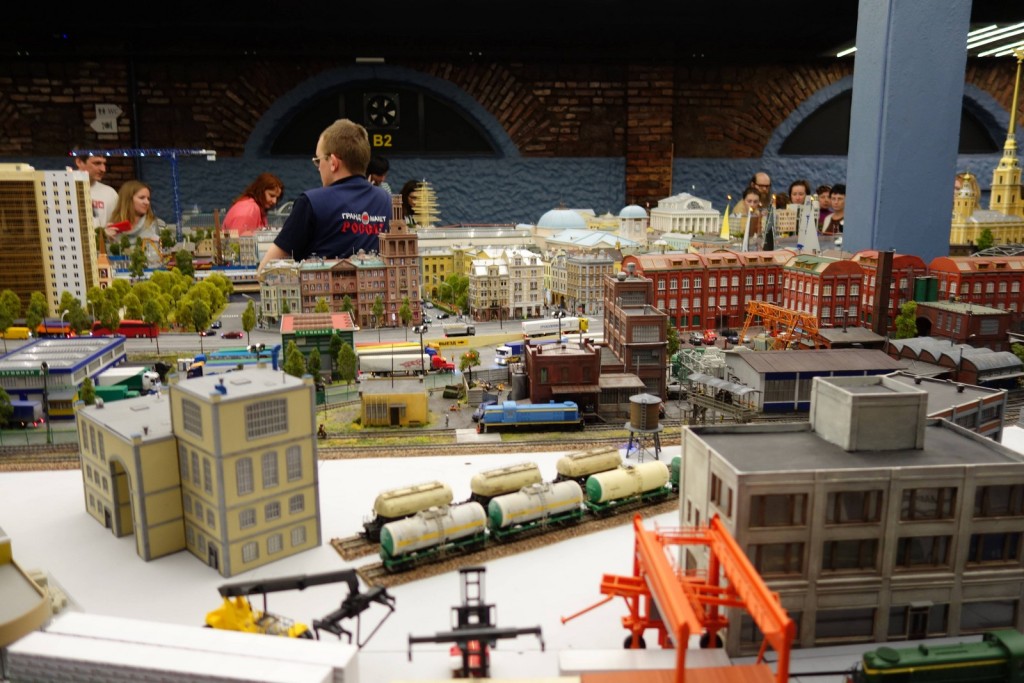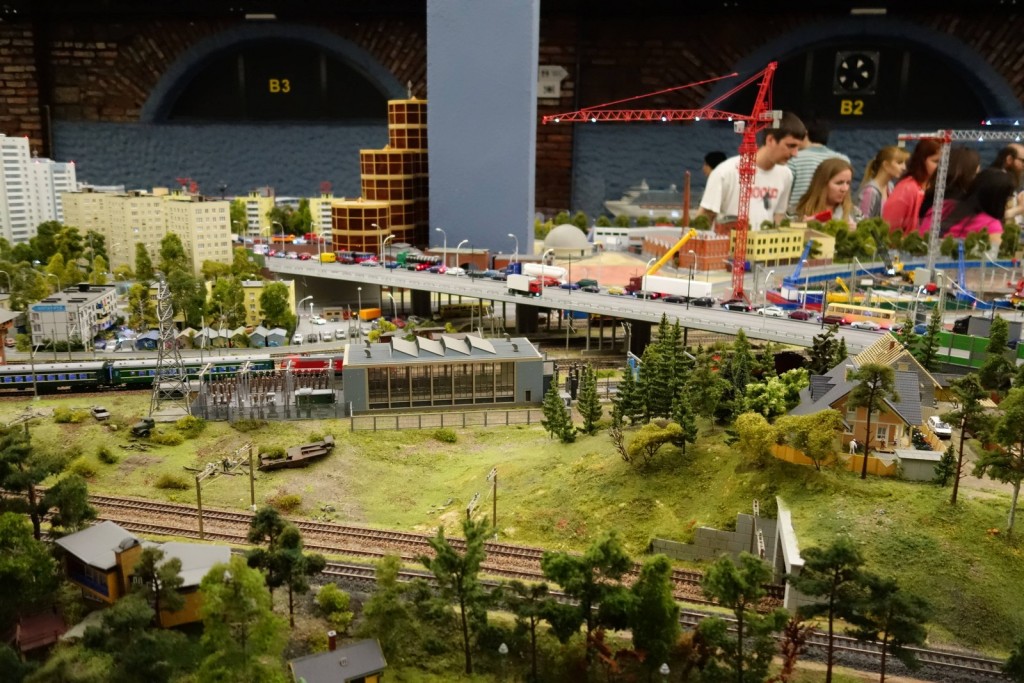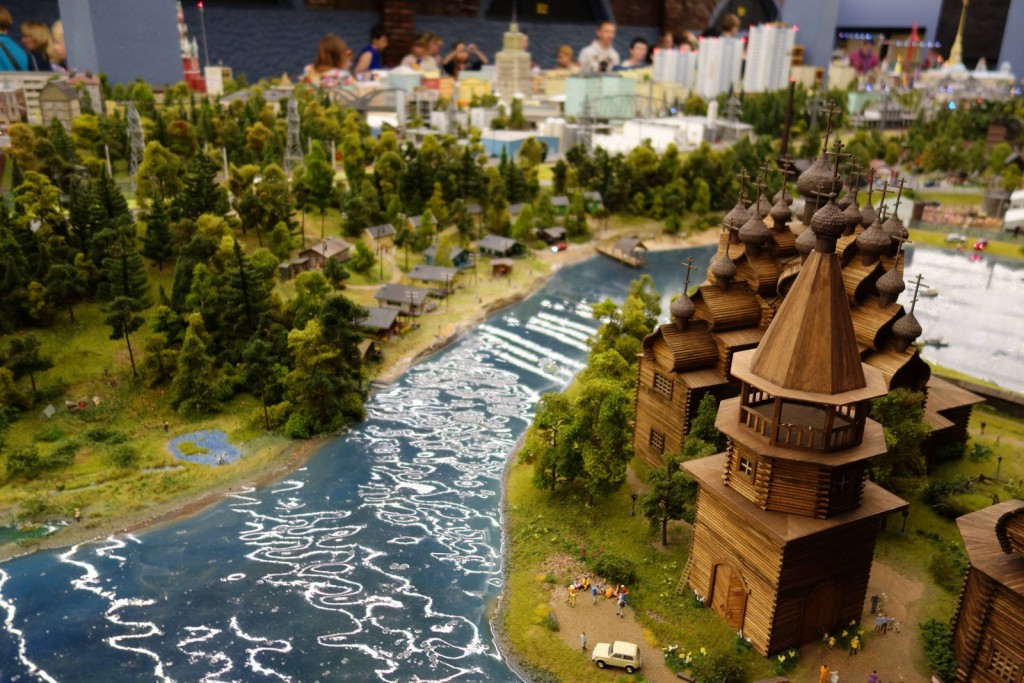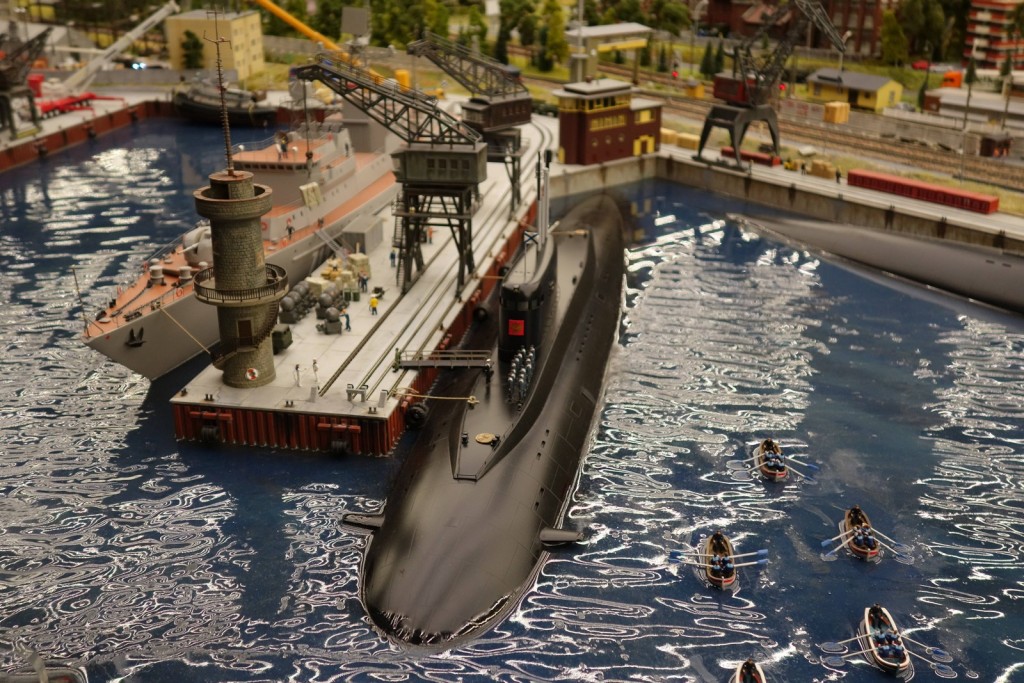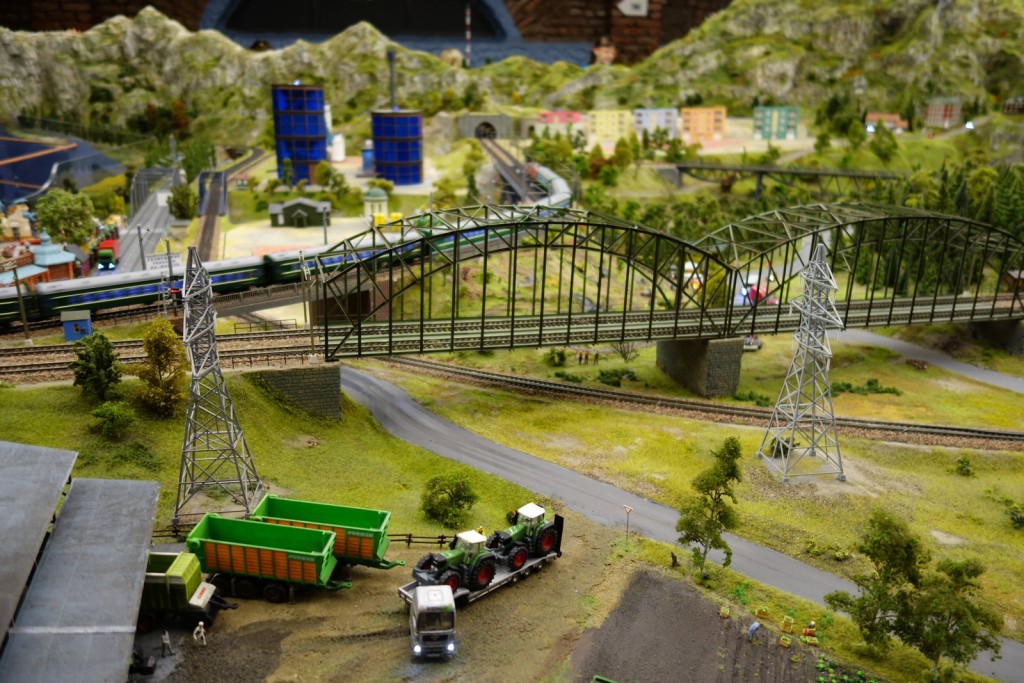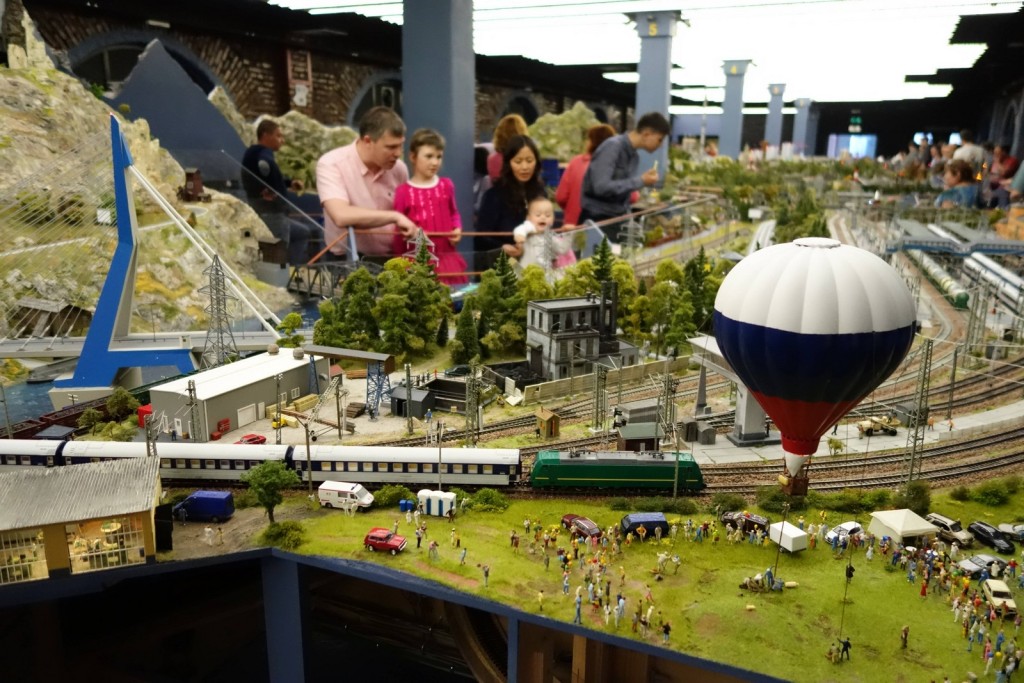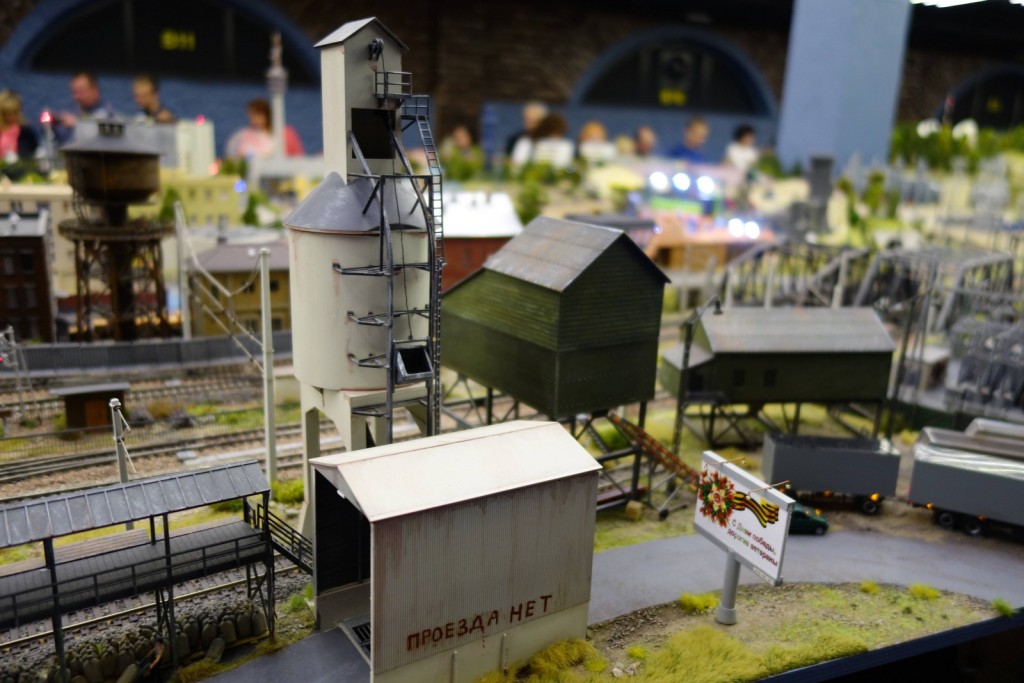 As you get drawn in by the almost hypnotic pull of the model, you find out there's more to it than a static miniature model. It's a live system! For example, most of the railroads have trains moving along them, and most of the roads – cars, buses, trucks…
Let me say that again: this scale model is alive! Life is being lived on and in it to the brim, just like in real life! Fire? Here come the fire engines! Accident? Here comes the ambulance; and on and on…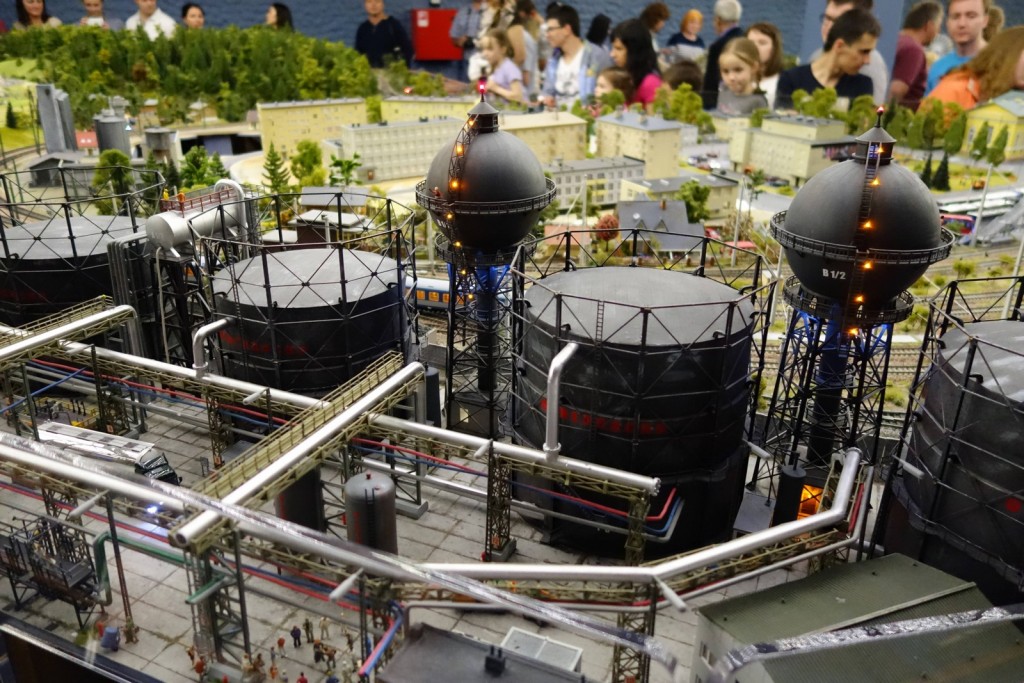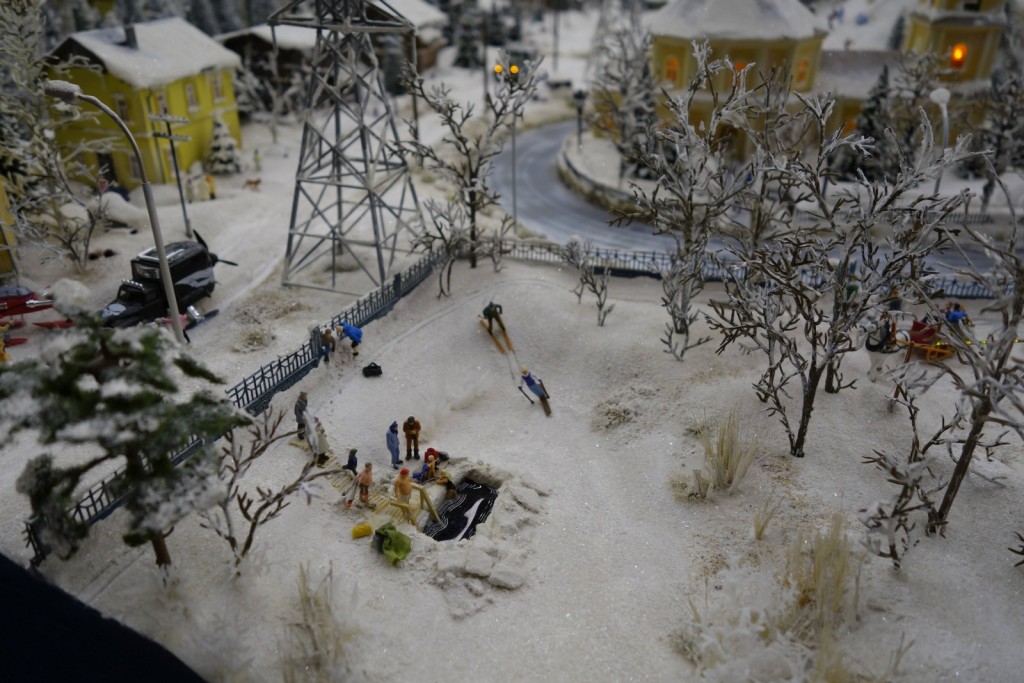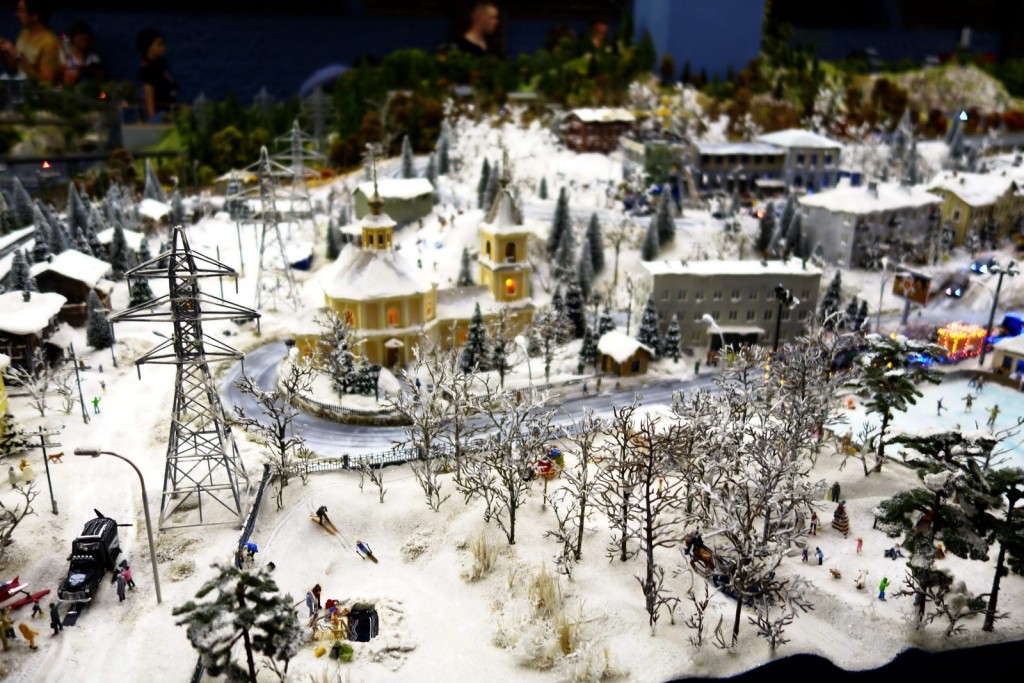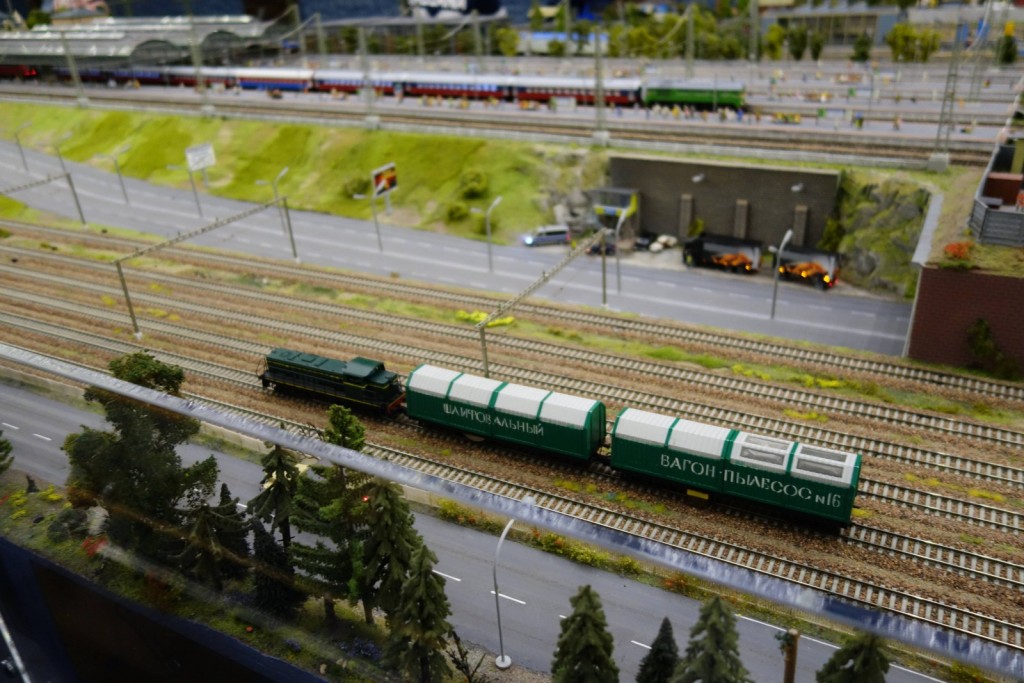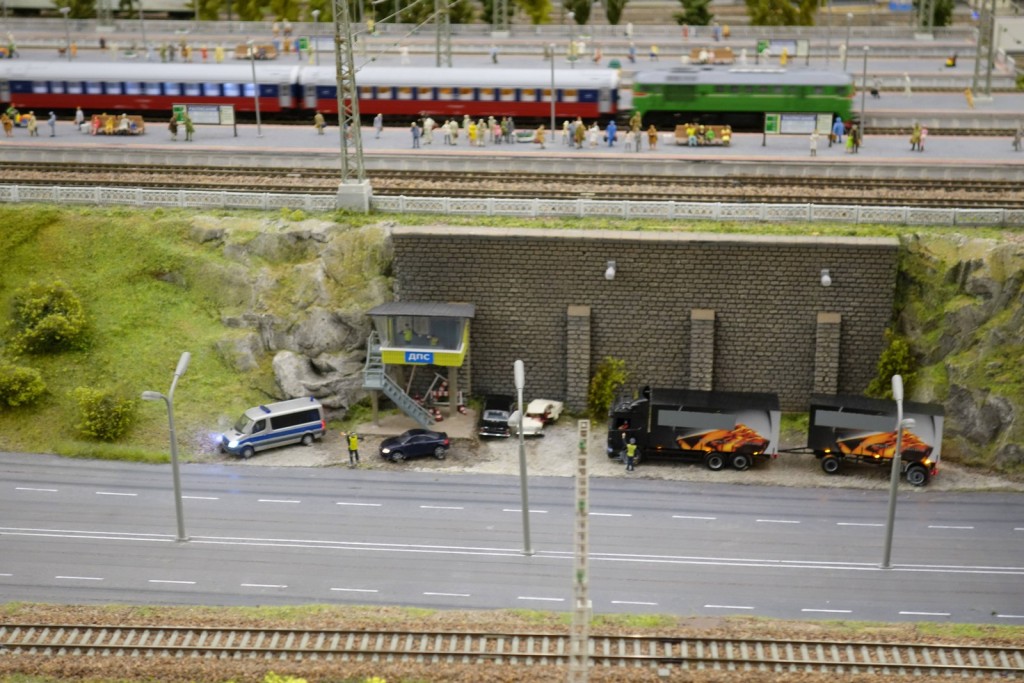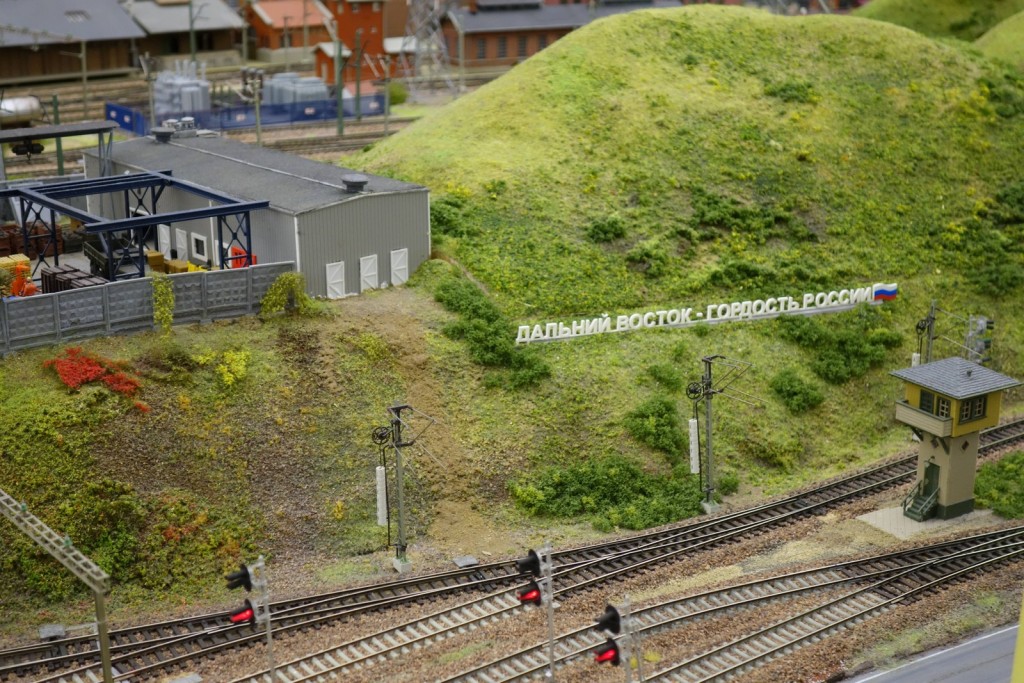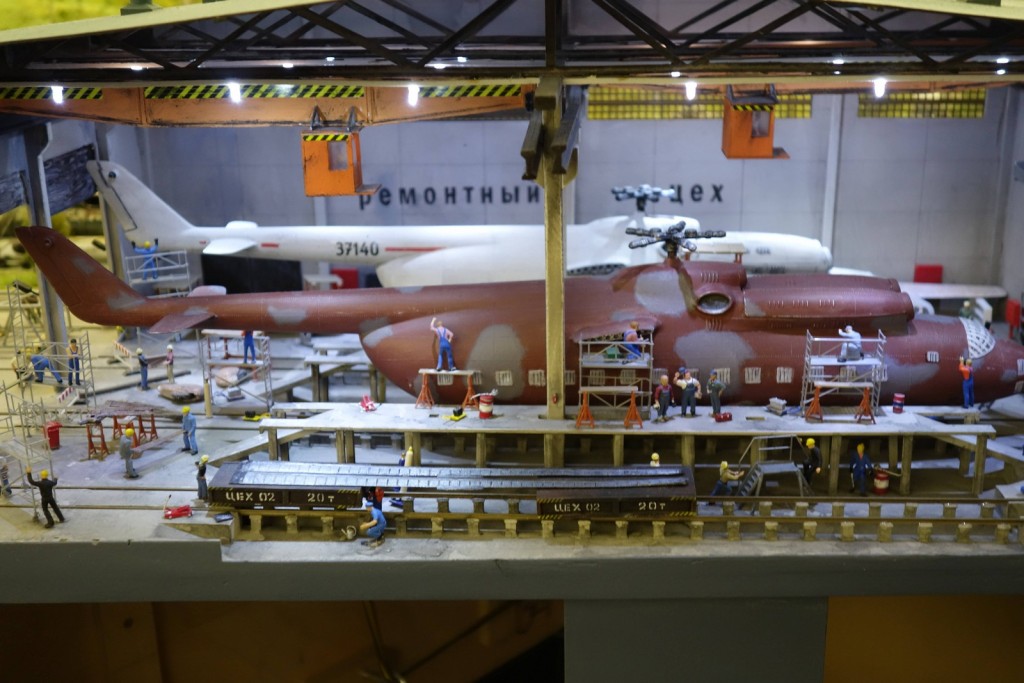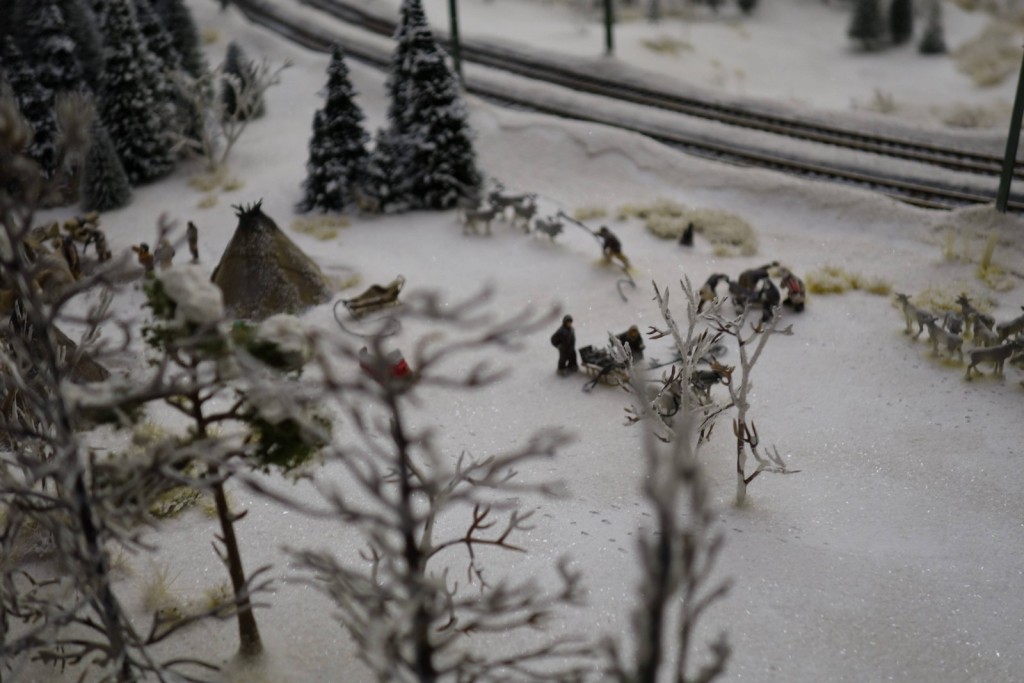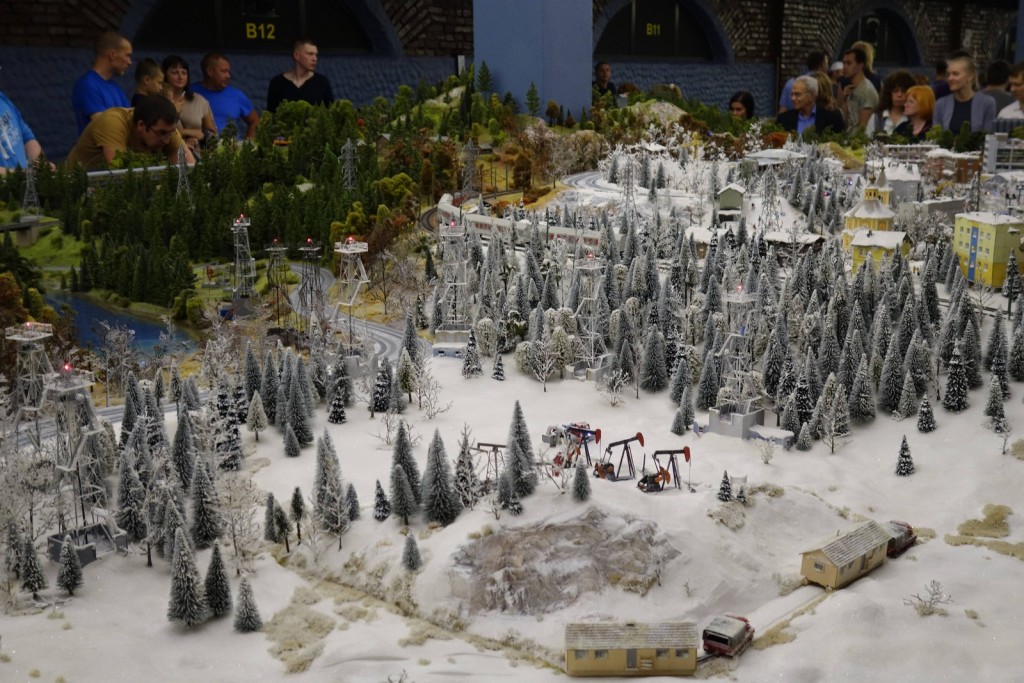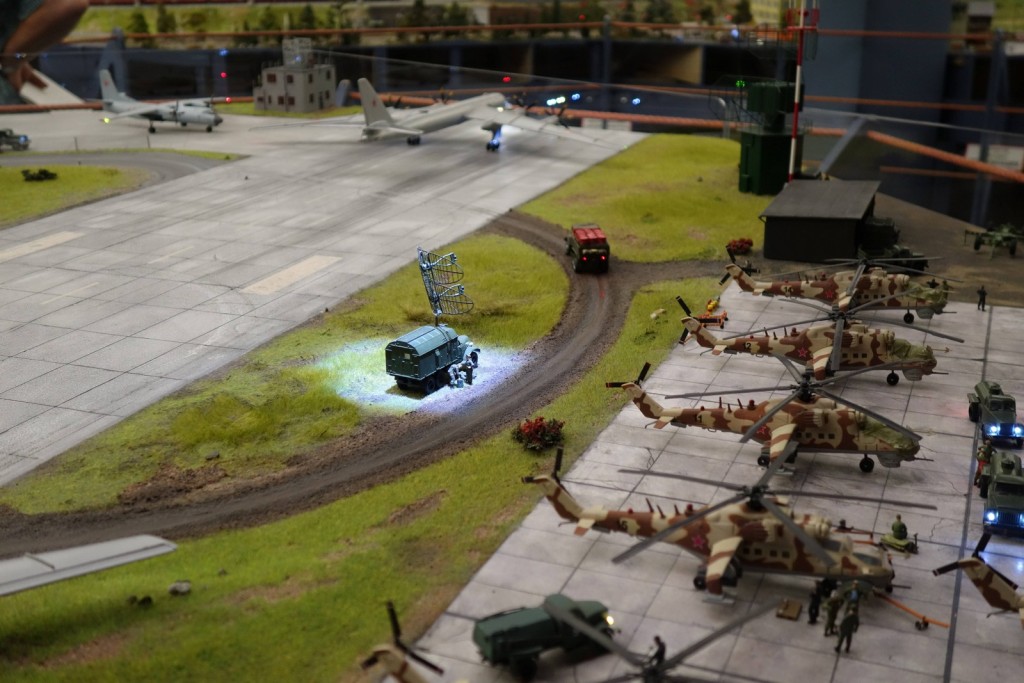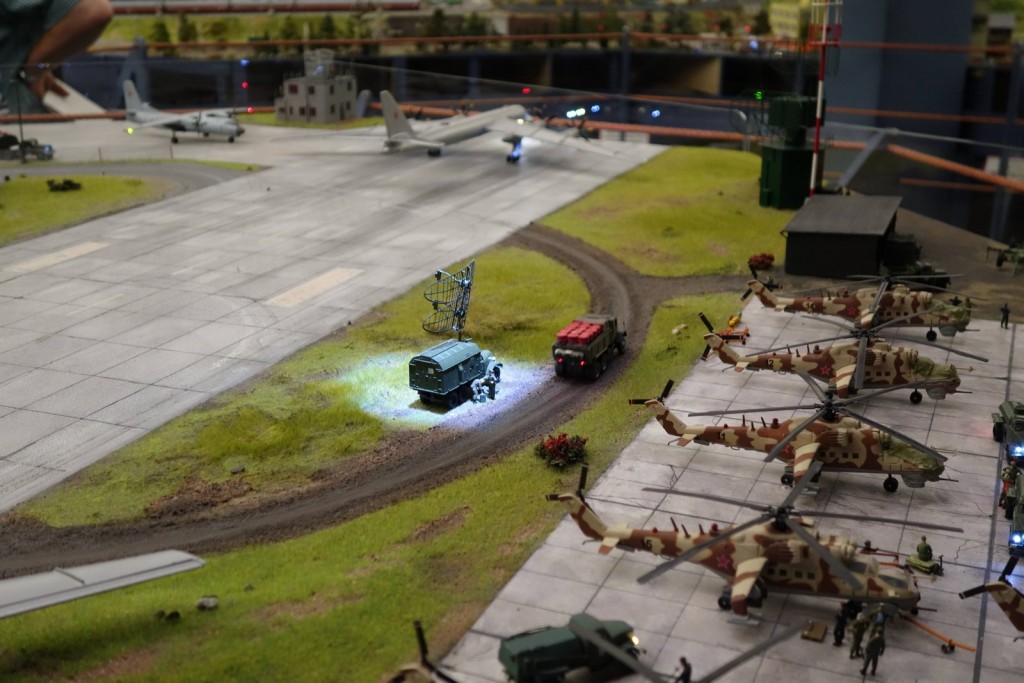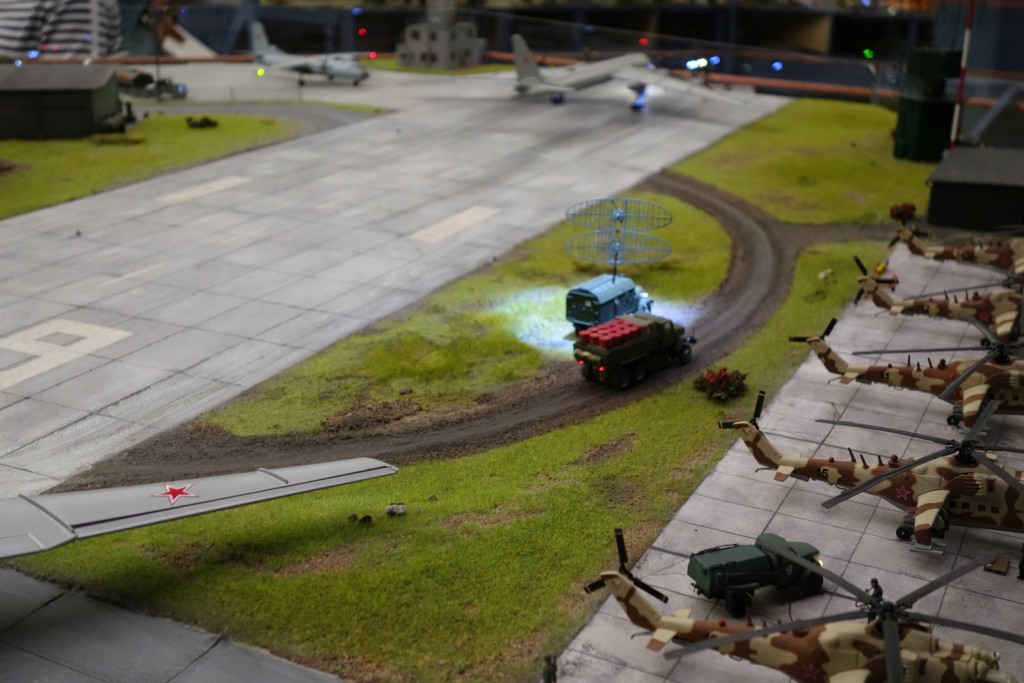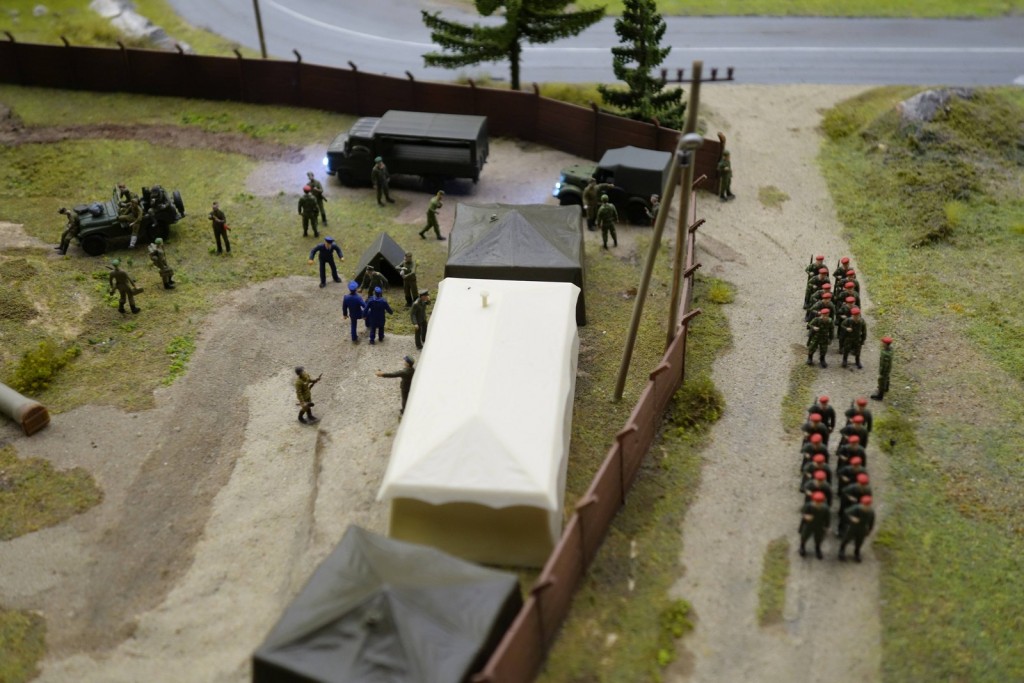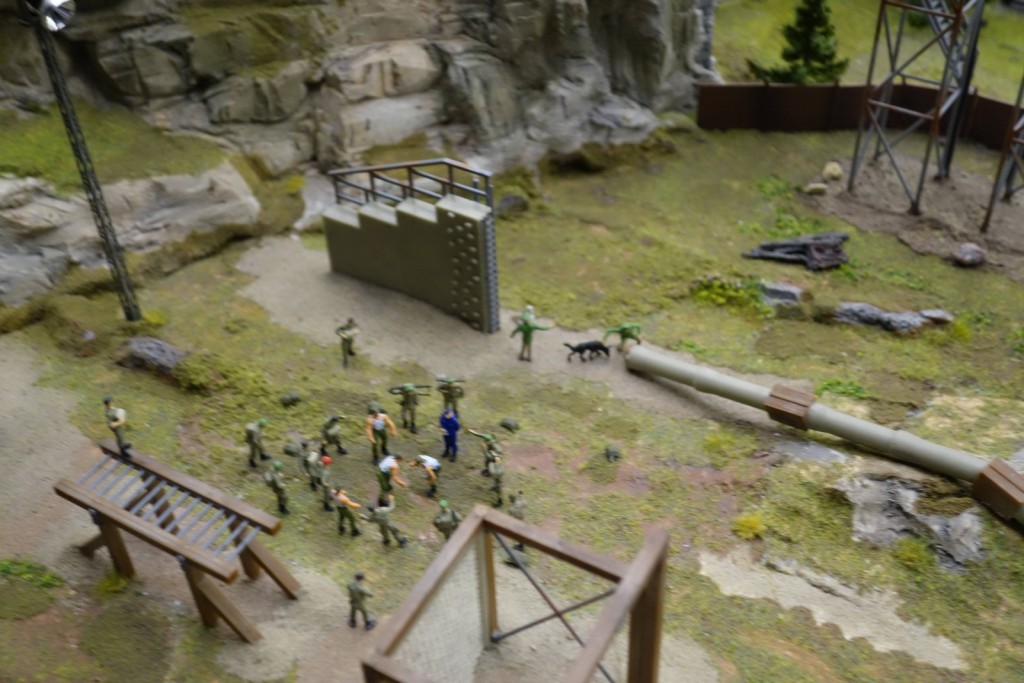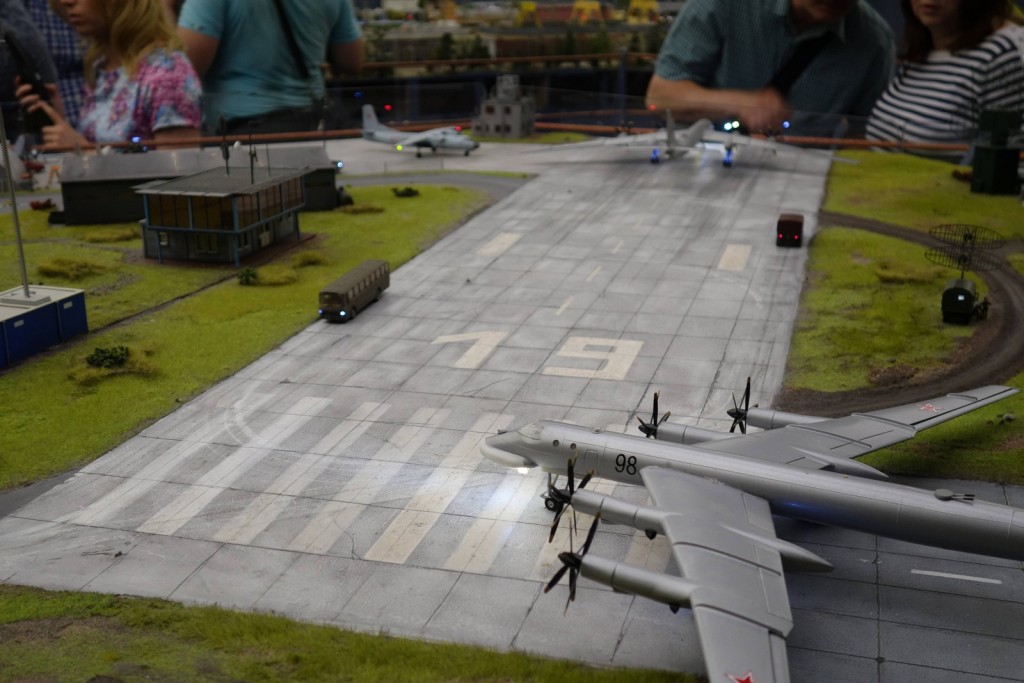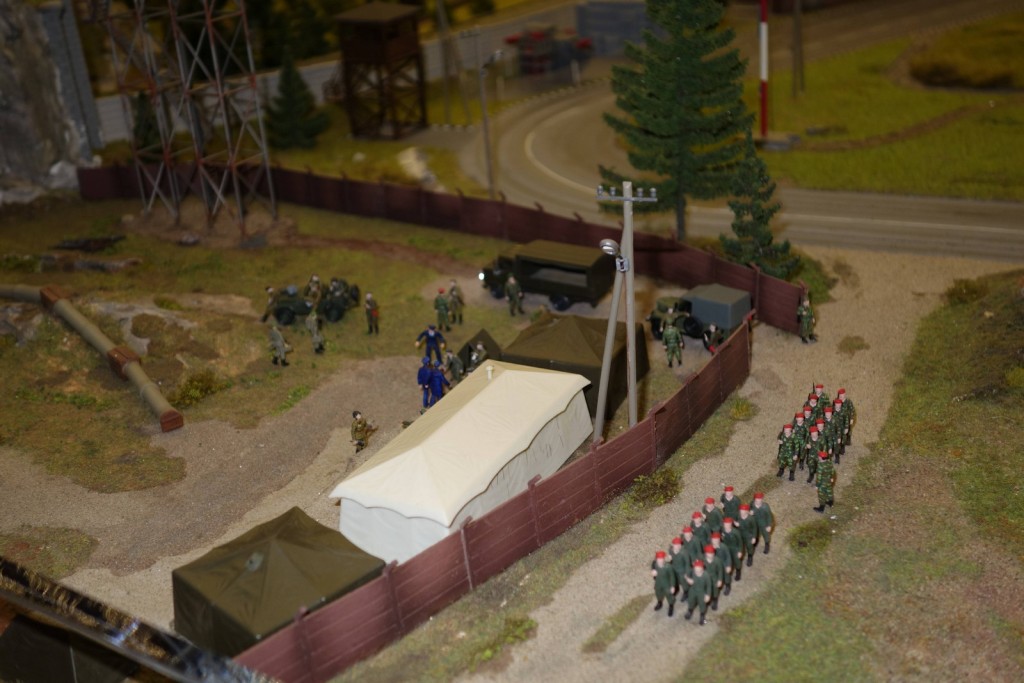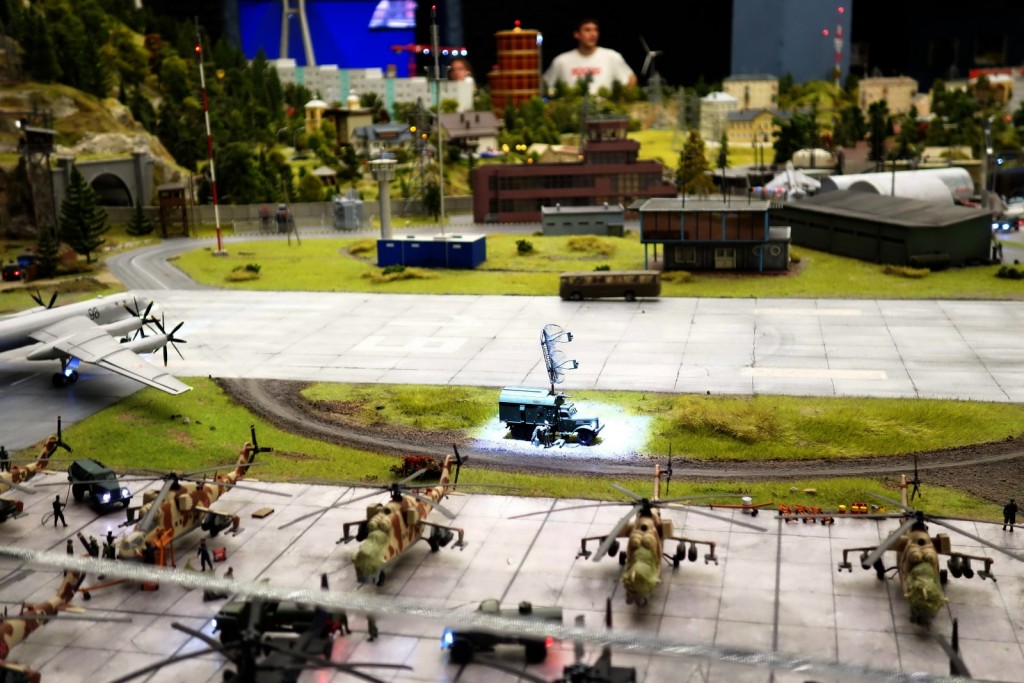 There's a military section, there's a polar expedition (to which boxes of vodka get delivered by helicopter!). There are thousands of miniature people, 2.5km of railroad, ~500 railway switches, 250 locomotives and 2500 carriages, hundreds of places, themes and scenes…
Market stalls by a railroad, rail wagons being unloaded… And there's not just the one, upper layer: down below gets more interesting: there's a depot to and from which trains travel at the start and end of their shifts. So the scale model isn't just alive – it constantly changes!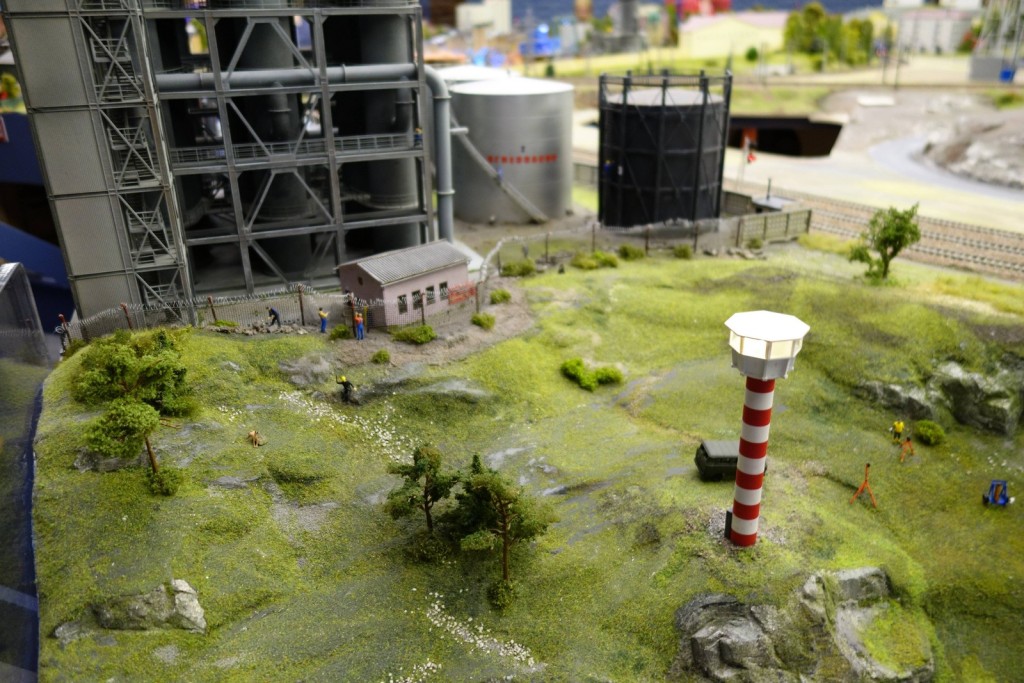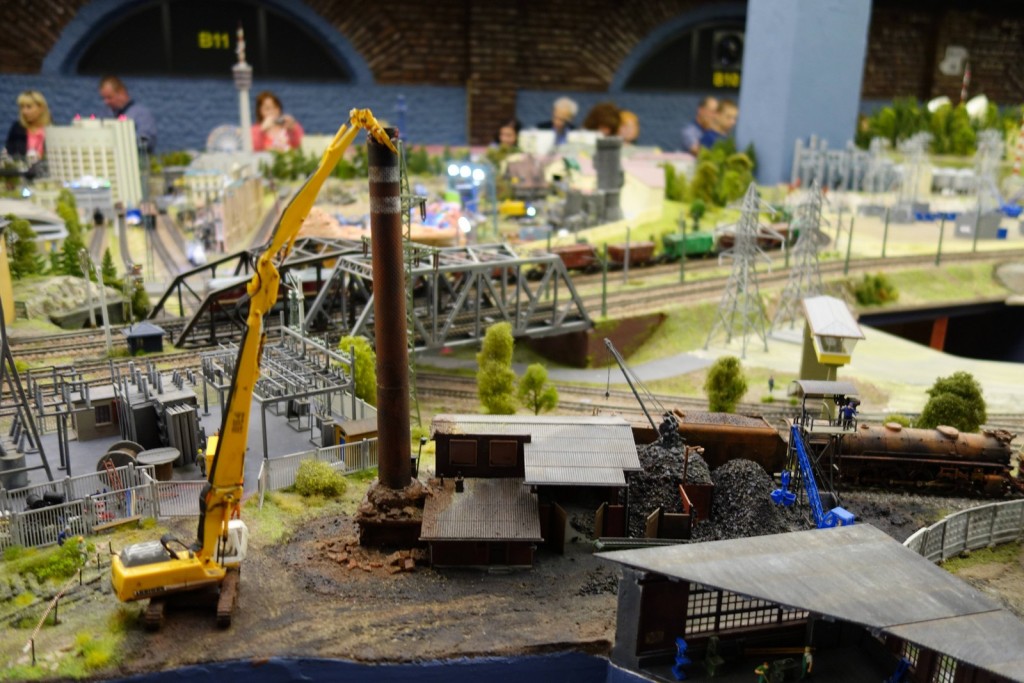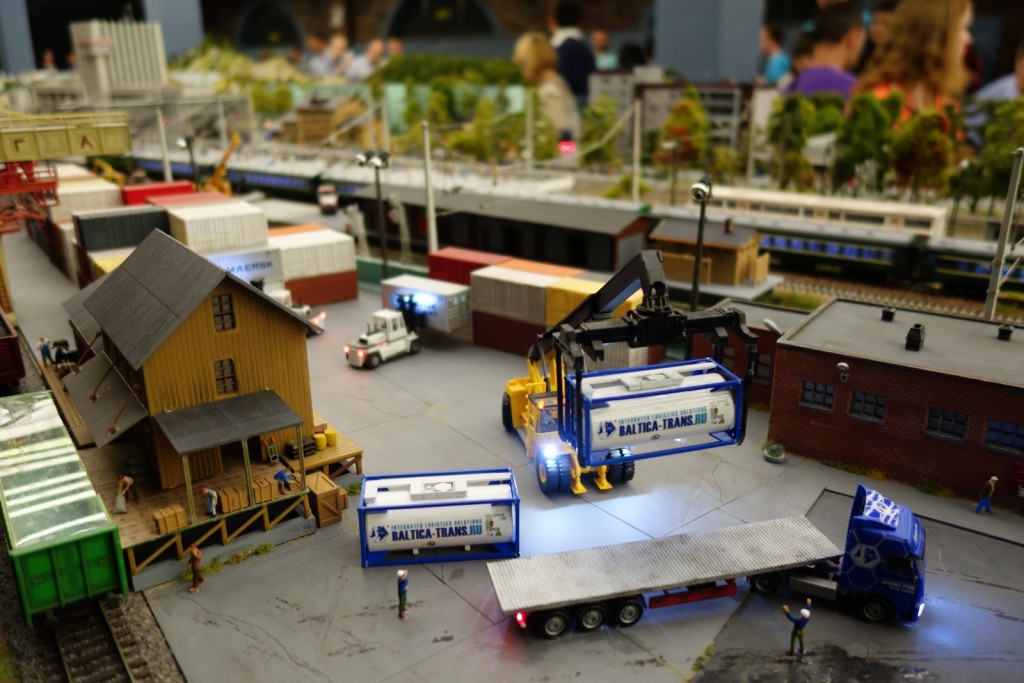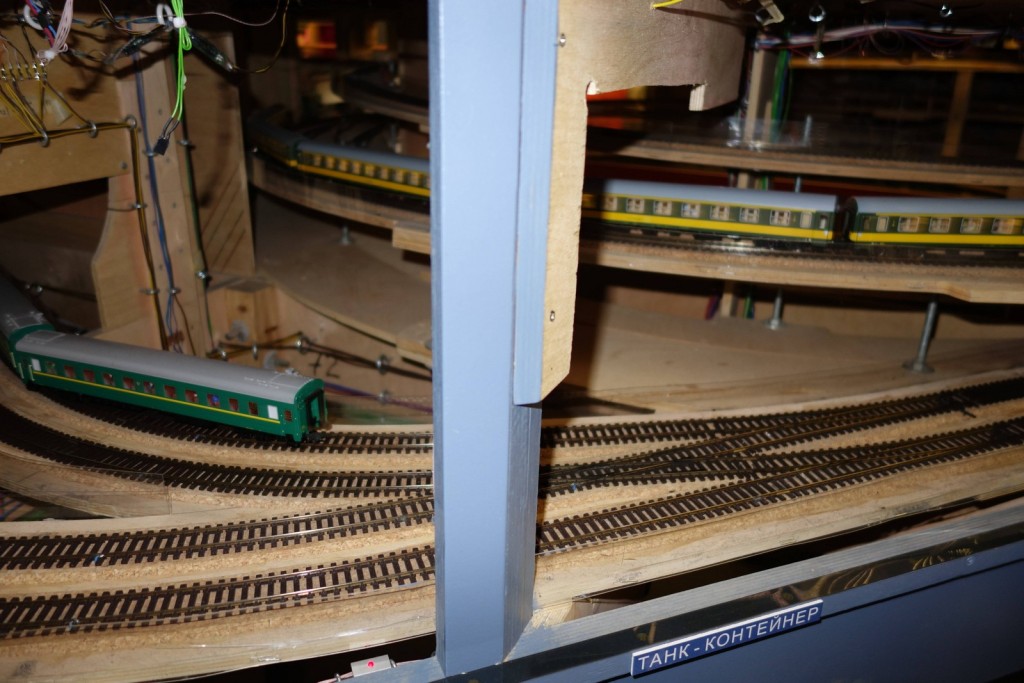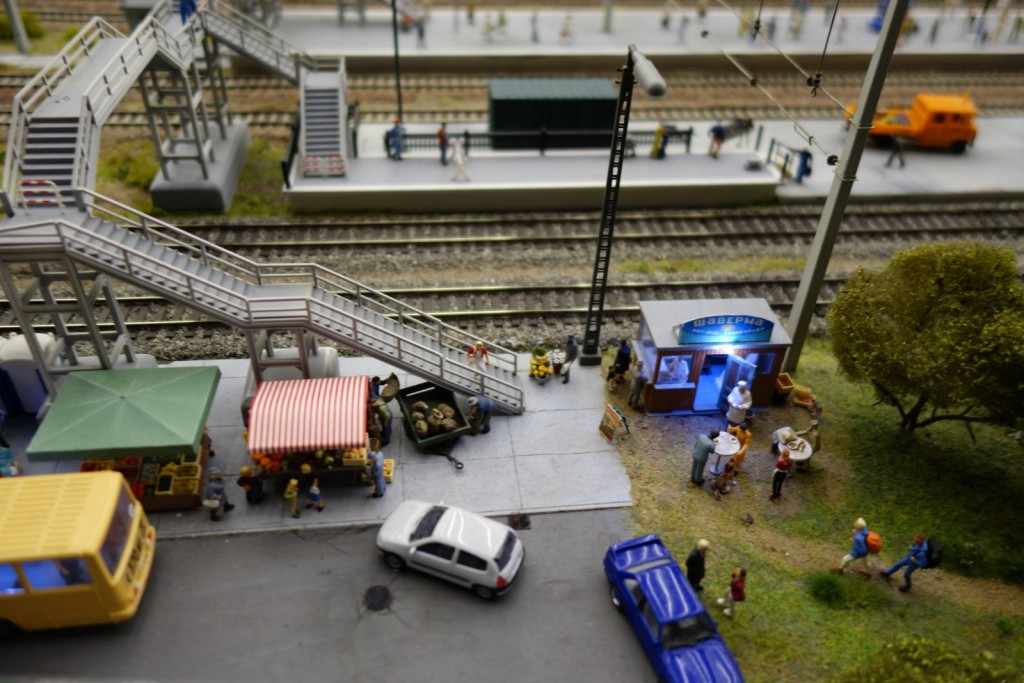 And it's not stuffy, agenda pushing or Russia PLC PR-like, either: It has a sense of humor: self-deprecating and ironic. Here, for example, some dodgy enterprising types are stripping a boat of its metal to hawk :).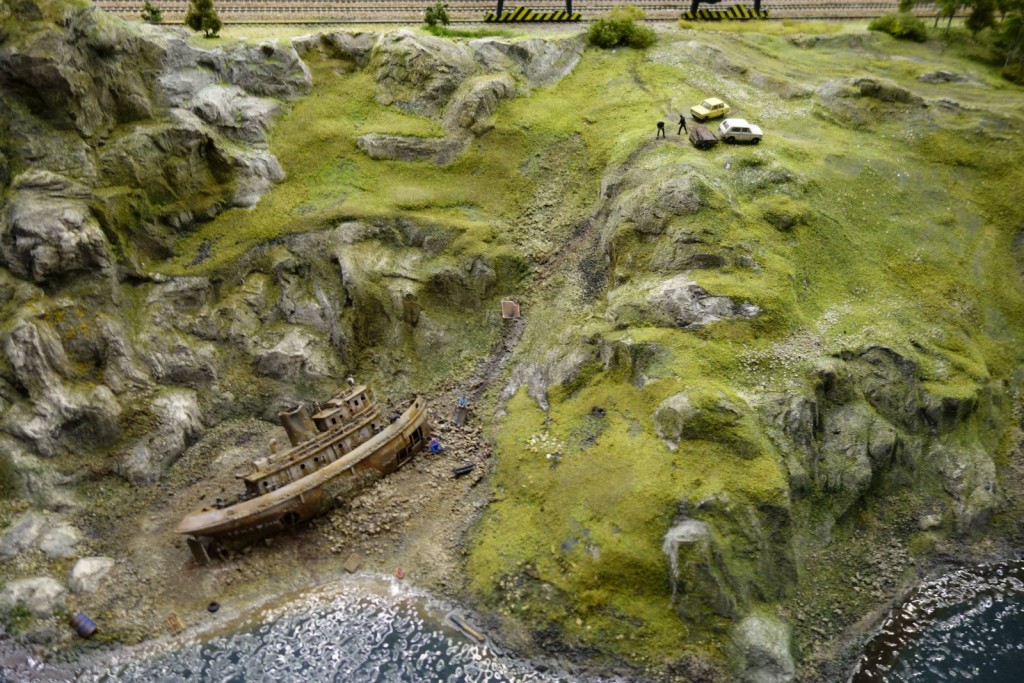 Every 13 minutes day turns into night, and the scale model is lit up with 800,000 LEDs: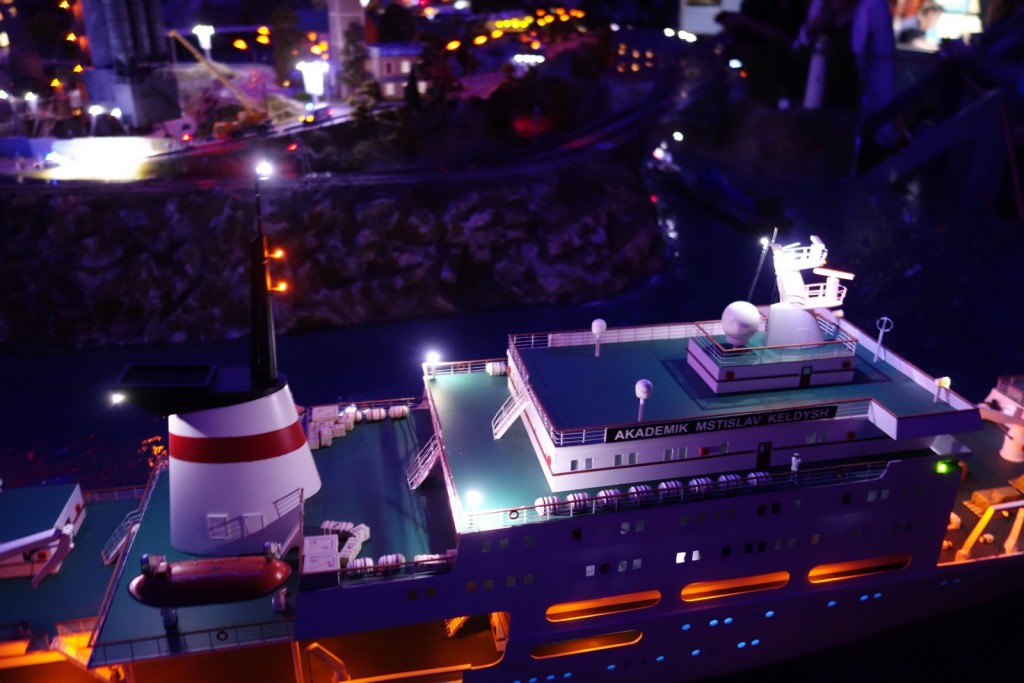 Road accident: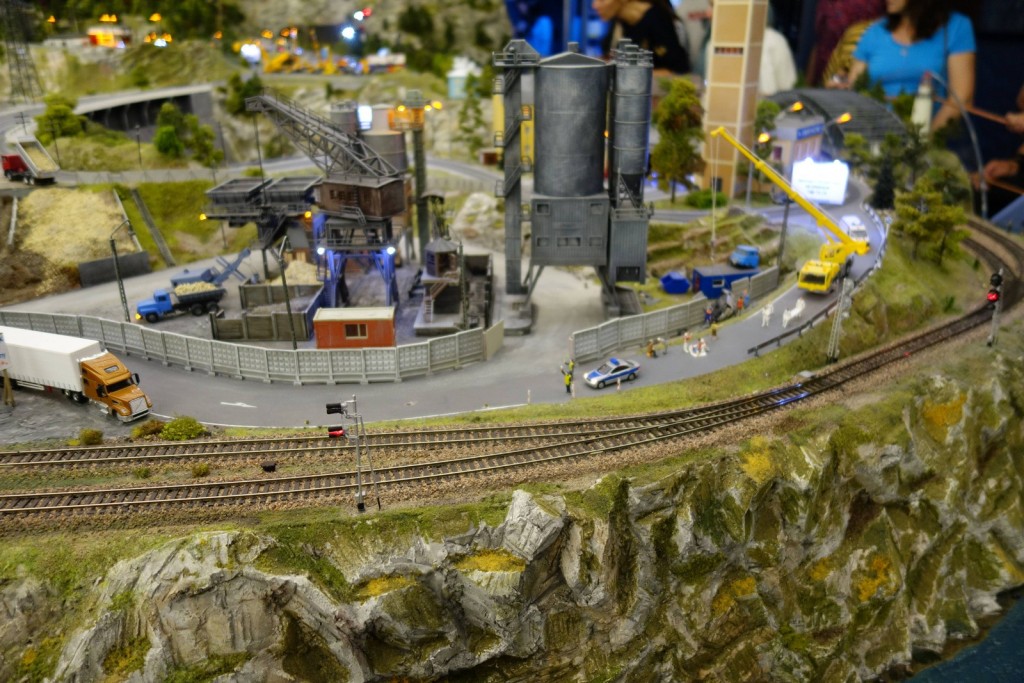 Industrial scenes: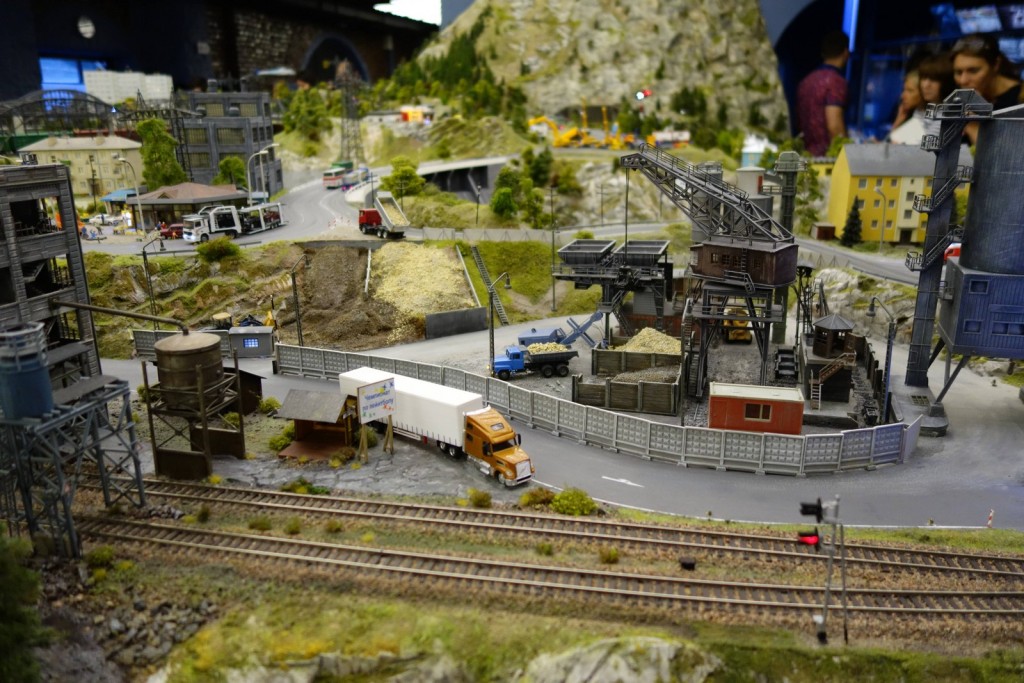 Hunters on a break: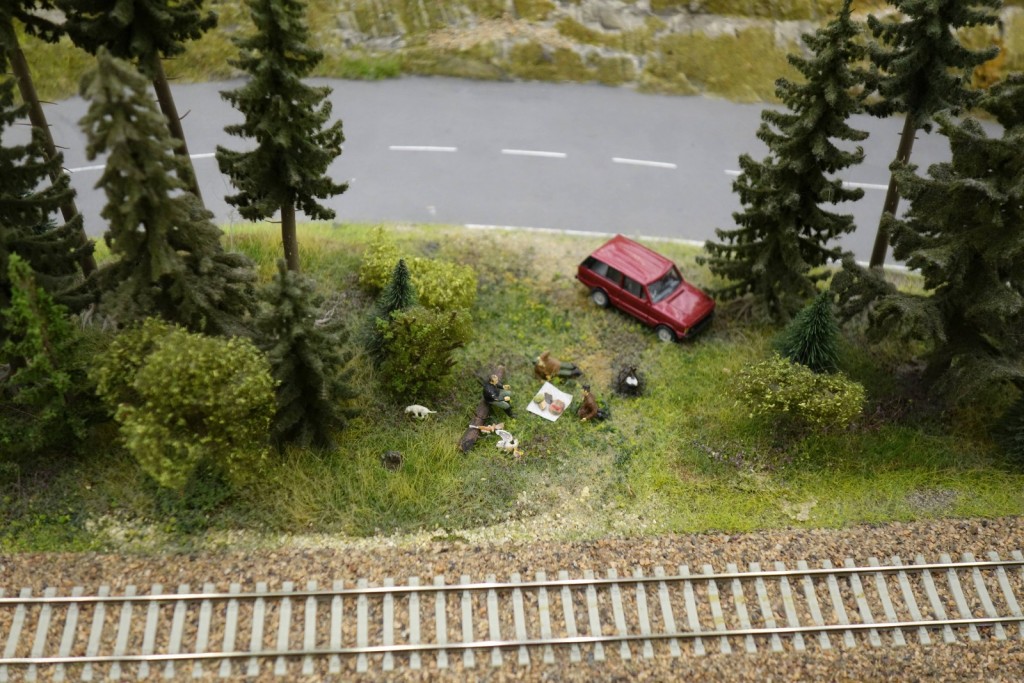 Other everyday scenes: forests being felled, hard work getting done: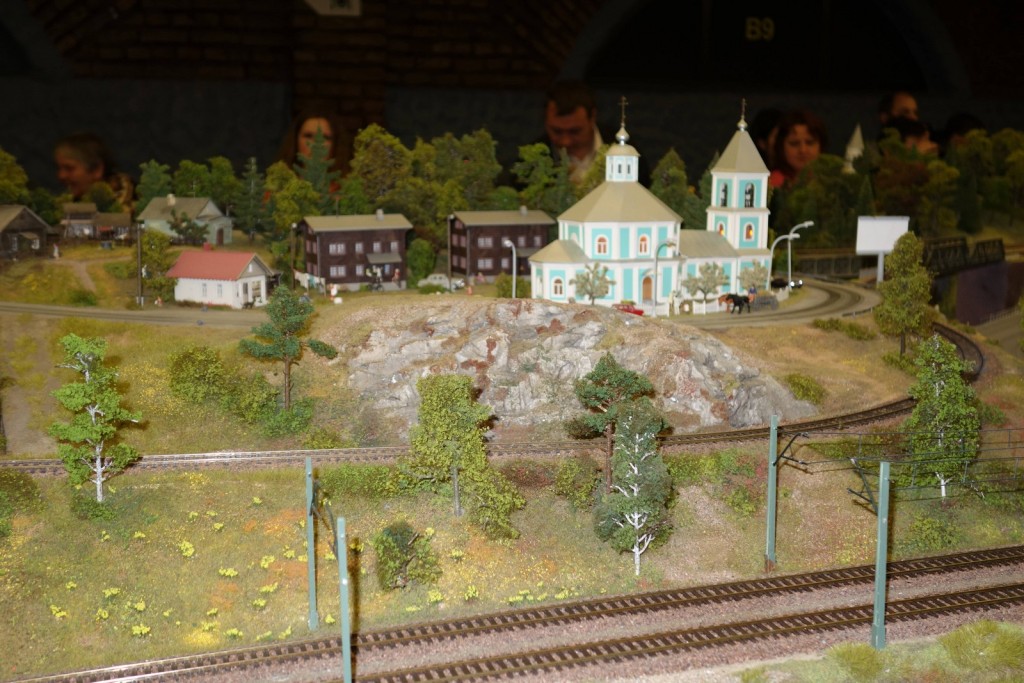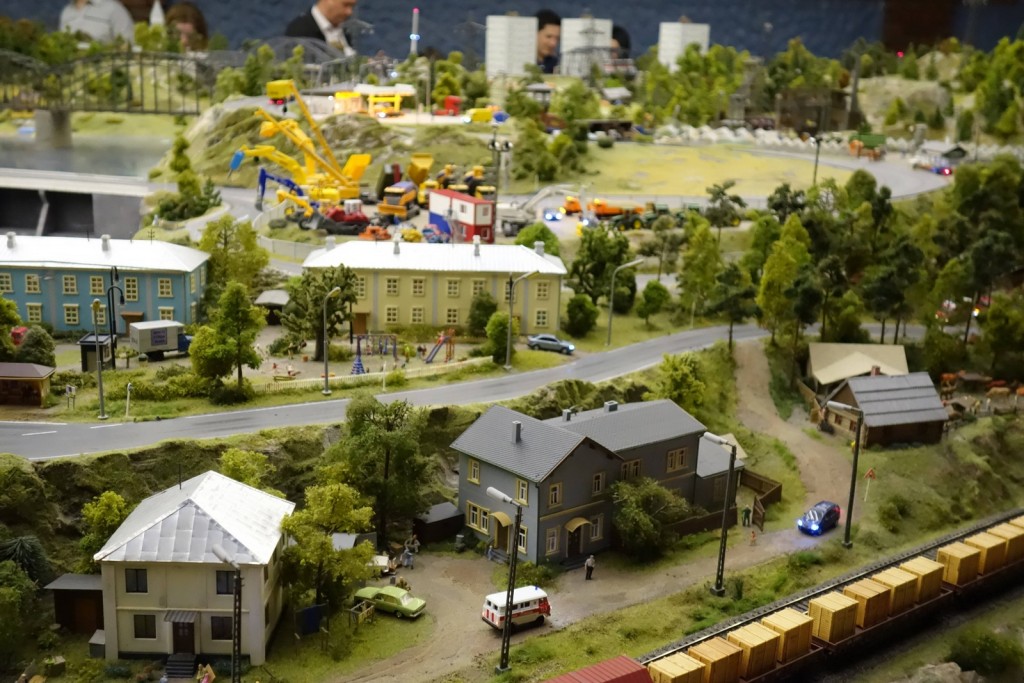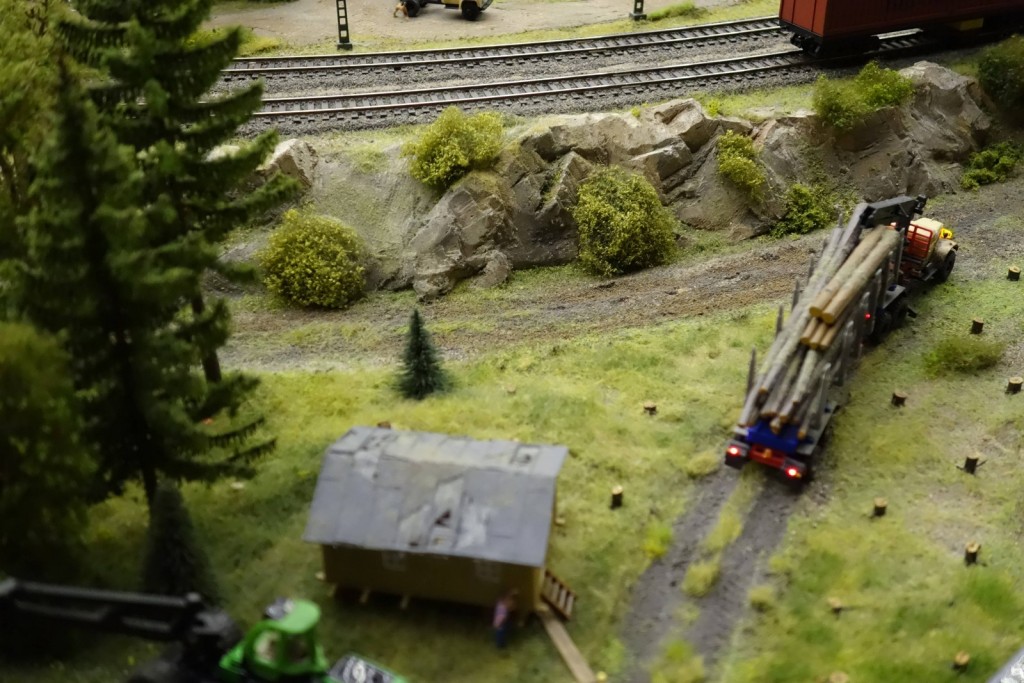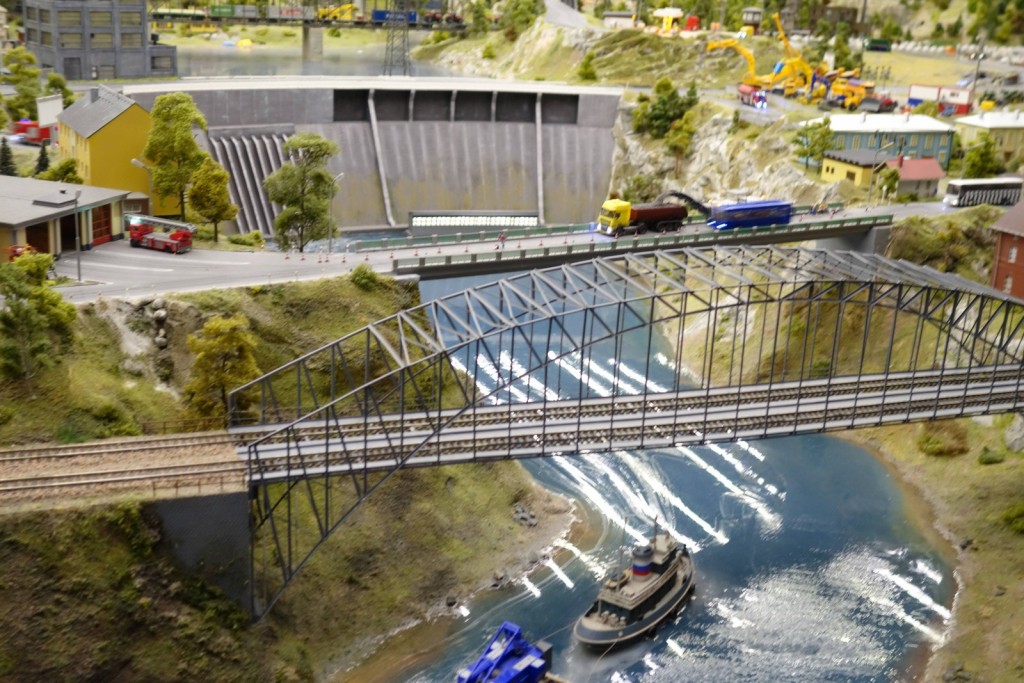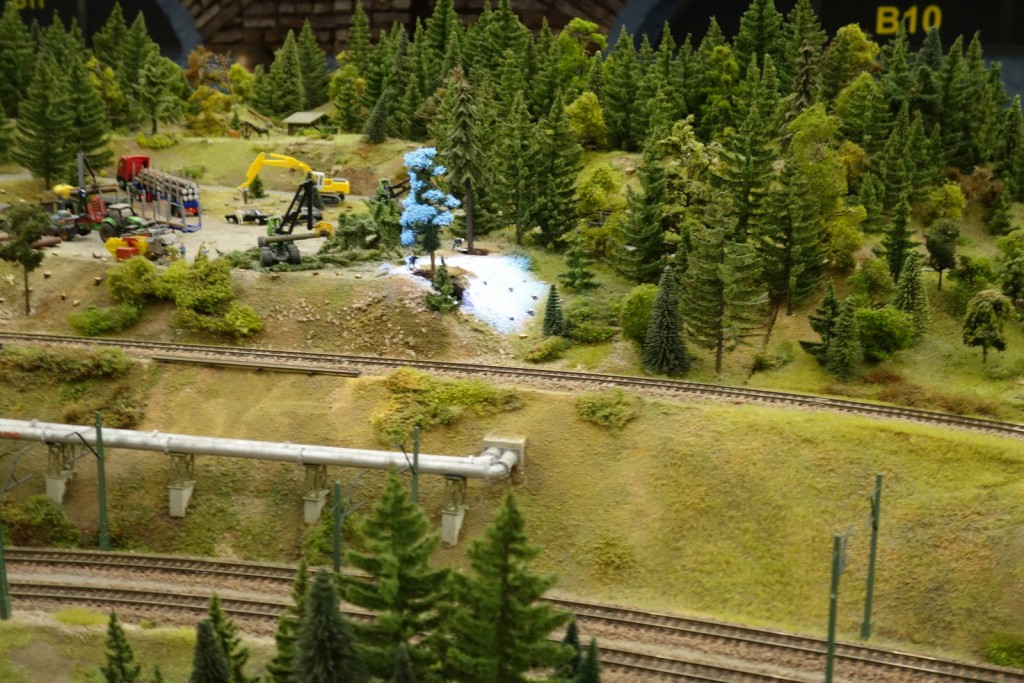 There's even an archeological dig uncovering dinosaurs!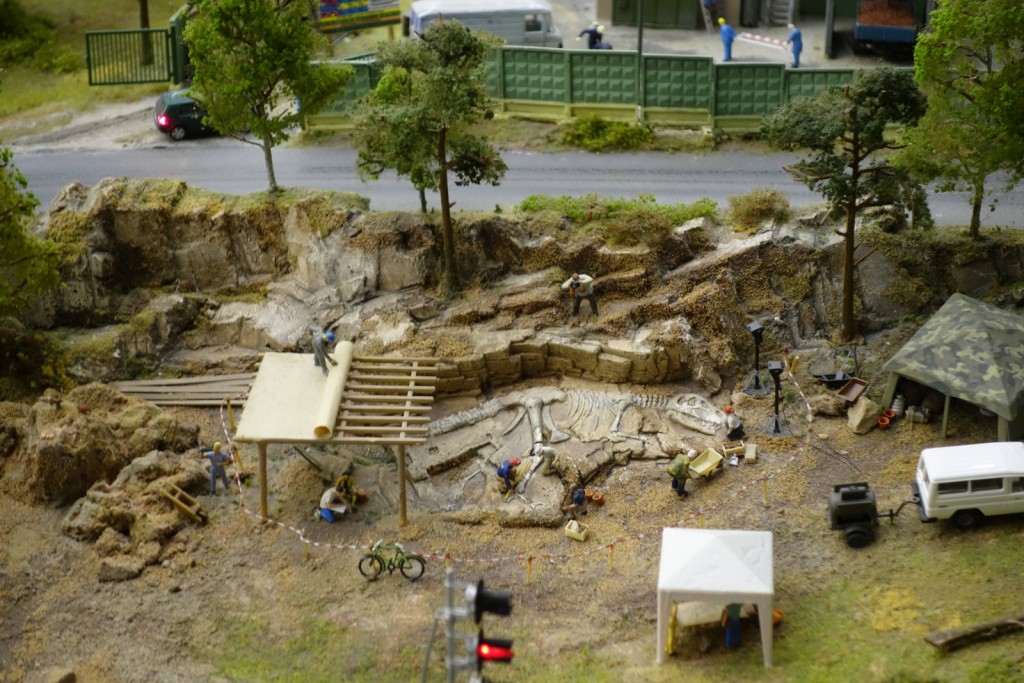 A fire being put out, coal being mined…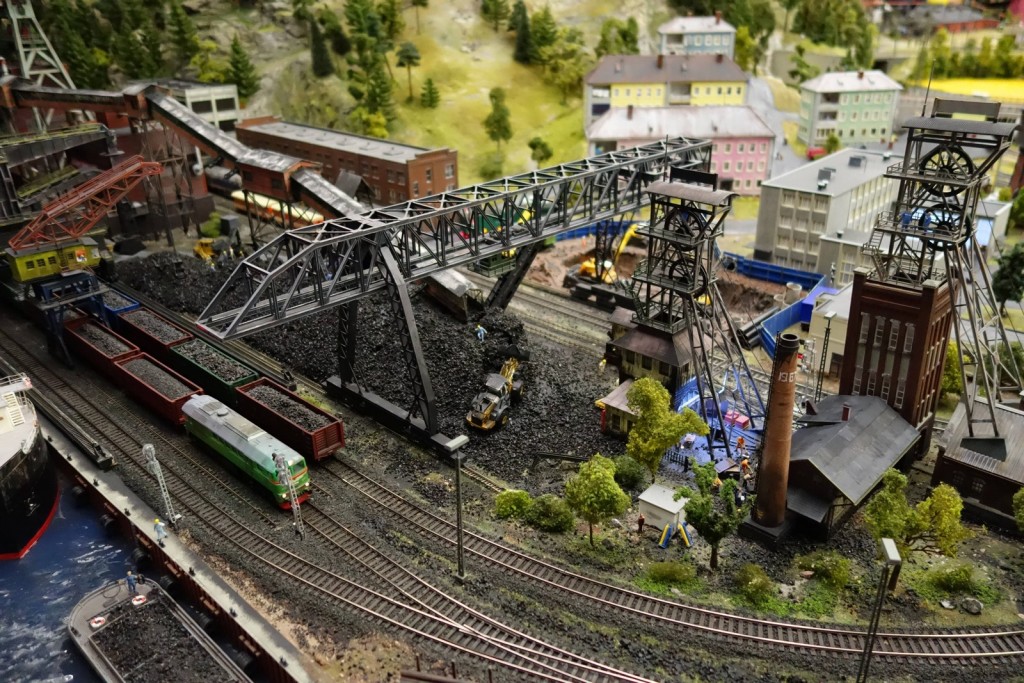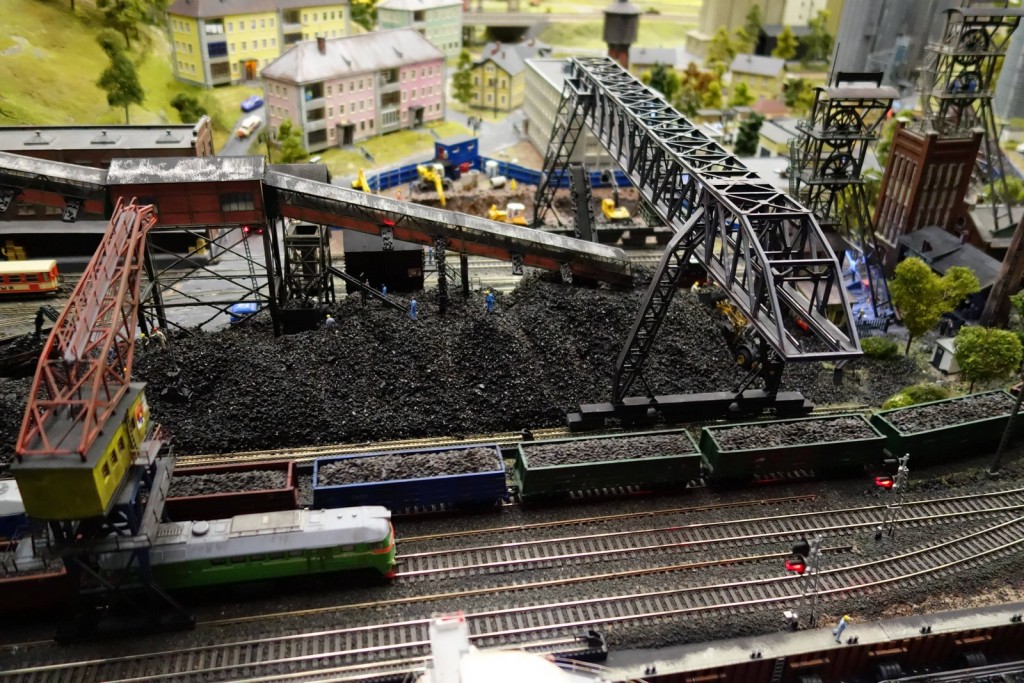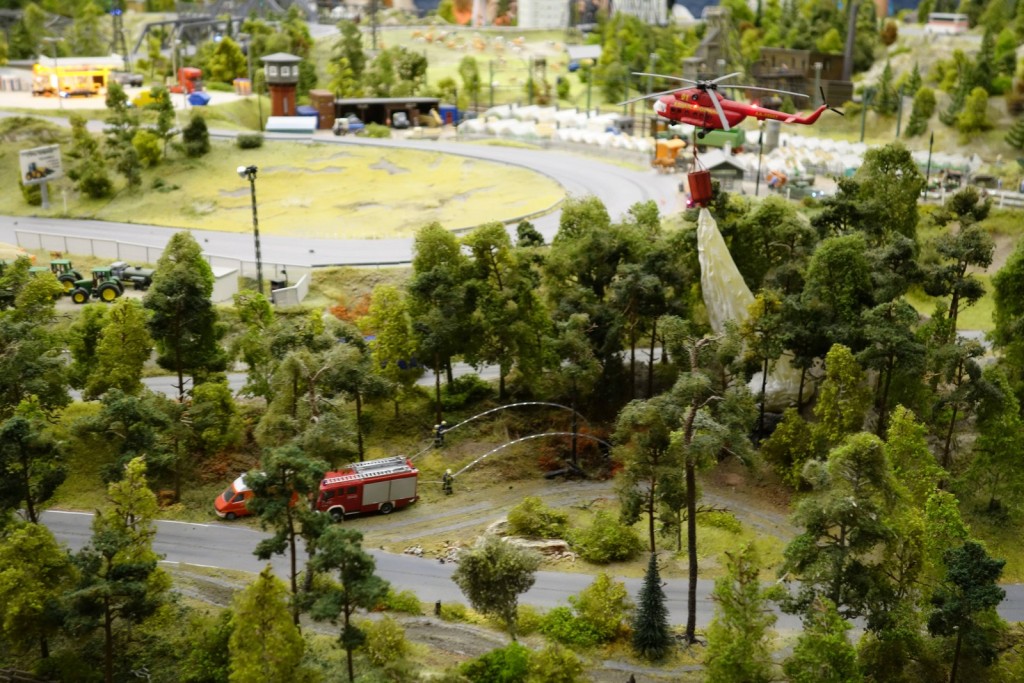 The trains with the coal are on the move. At times some of the carriages get unhooked from the locomotive, along crawls another locomotive, couples up with the carriages, and off it shoots in the opposite direction! SCADA in motion… :).
There's even a jail: daily walks, meeting the wife after a long stretch of porridge, even an escape (unsuccessful, it seems).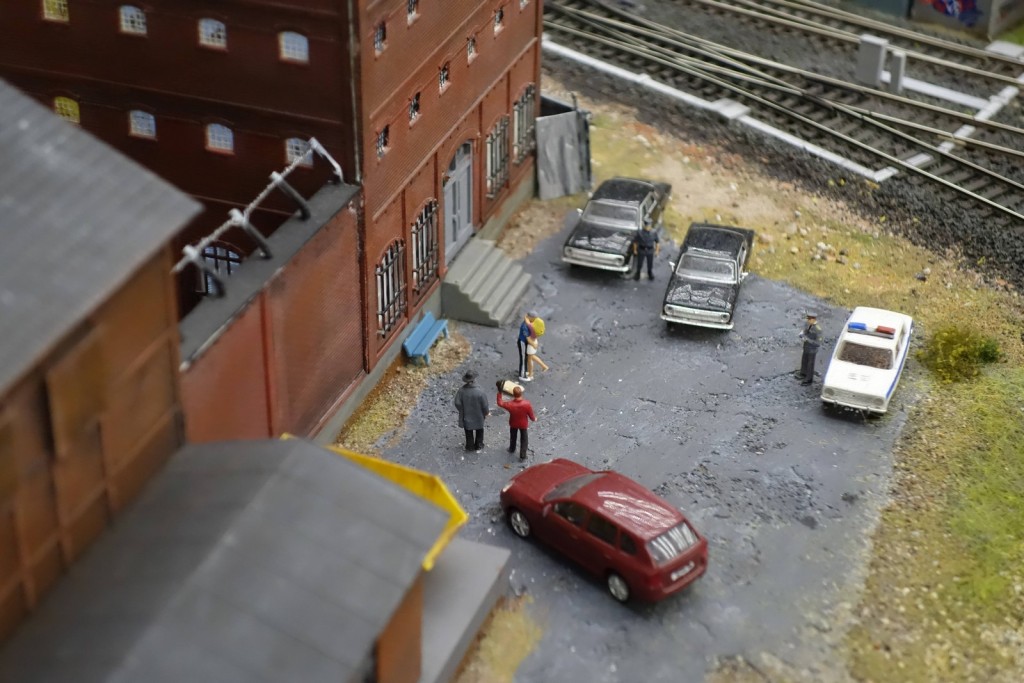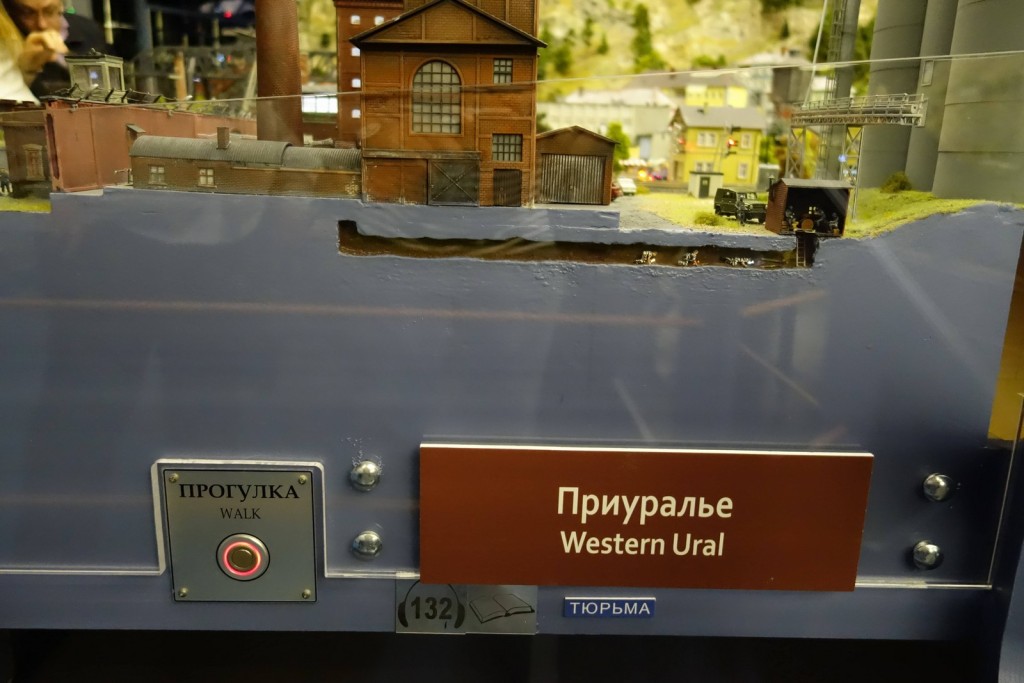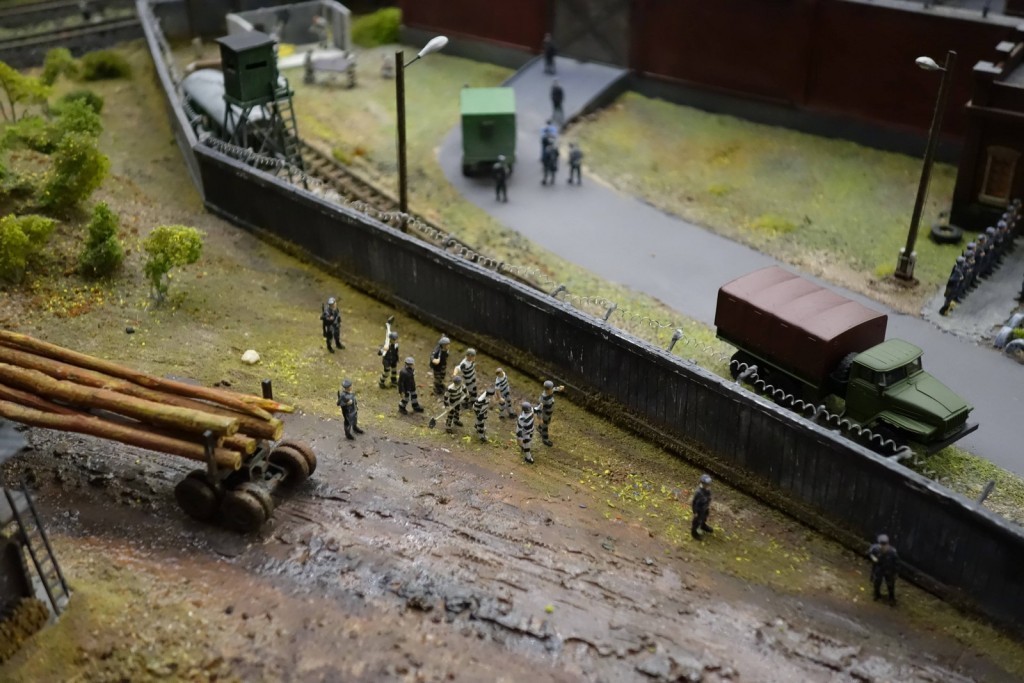 Overall, an amazing place – both for children and grown-up children. Just keep a close eye on those kids – it's real hard for them refraining from the temptation to touch the models. And if you simply can't refrain – the only thing to do is get hired and start work there! Otherwise you'll end up in the naughty corner like the lad in the first pic.
I've already asked our St. Pete office to arrange for a KL ad to be put up on the billboards on the model. If you look closely at some of the pics such ad placement is offered on signs.
And the Sochi section needs an addition sharpish: of F-1 Grand Prix, with Ferrari winning, of course :).
More pics of the Grand Maket can be found here.
Farewell St. Pete!…