Oh, Vienna – It Means Something to Me.
Vienna, capital city of Austria, is one of the few European cities which for some perplexingly mysterious reason always seems to not feature in my busy schedule. Or, rather, I seem hardly ever to feature in Vienna's busy schedule.
I've been here a few times, but each time I never got even a minute of tourism in. It was always airport > hotel > conference > speech > meetings > interviews > dinner > sleep > breakkie > suitcase > taxi > airport. Boo. For Vienna is… venerable, and deserves much more time and attention. Well just the other day I finally did it – finally took some time out from that ever-present busy business schedule of mine and invested it into having a stroll around the center of this magnificent city…
St. Stephen's Cathedral. Alas, we didn't have time to go inside (so much for spending quality time in Vienna:). That will have to wait until next time…
Hmmm. I wonder how many countries have the double-headed eagle as their emblem?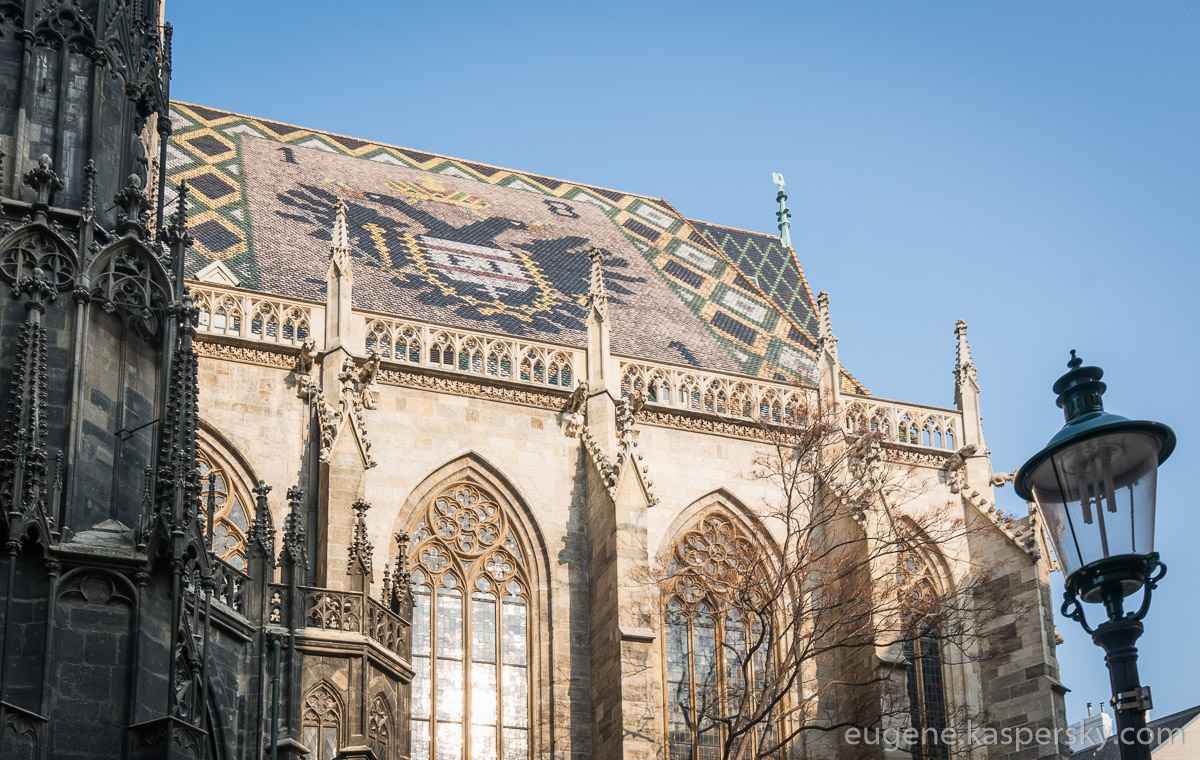 These two-headed eagles got me thinking… So, the emblem of New Zealand should be a double-headed kiwi? Not sure what that'd look like. Can anyone Photoshop a version? :) But I digress…
On we stroll on our Viennese walkabout, toward one of the wonderful constructions of Hundertwasser: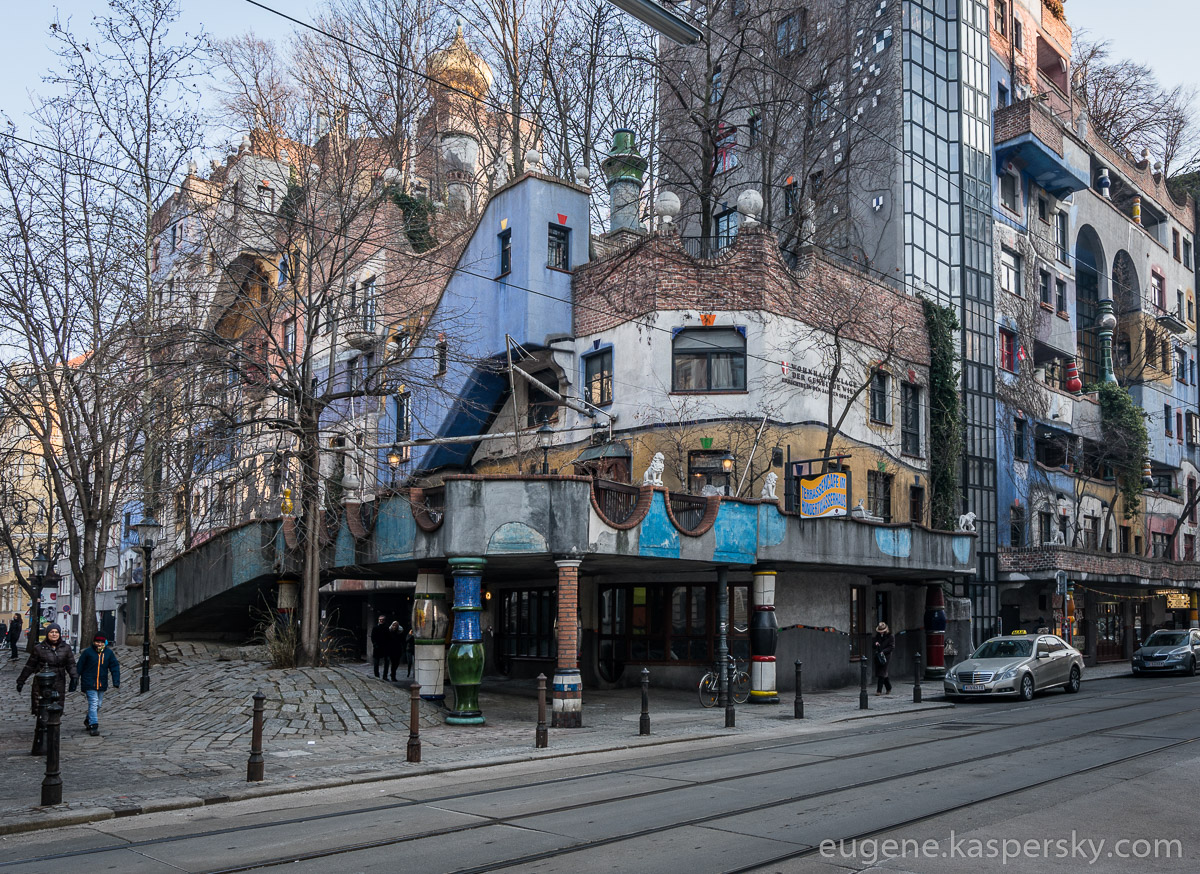 A bewilderingly original building. Such a pity you can't go inside. It's actually all private residencies. I wonder if the insides of the building are as unusually fab?
Check this out. A regular, traditional, conformist, (boring!) gray Vienna building-side getting… organically overgrown and squeezed out of existence by the irregular, original, renegade, (interesting!) colorful Vienna building-side as designed by Mr. Hundertwasser:
I'd seen something much like this building in Magdeburg in Germany, which was also awesome.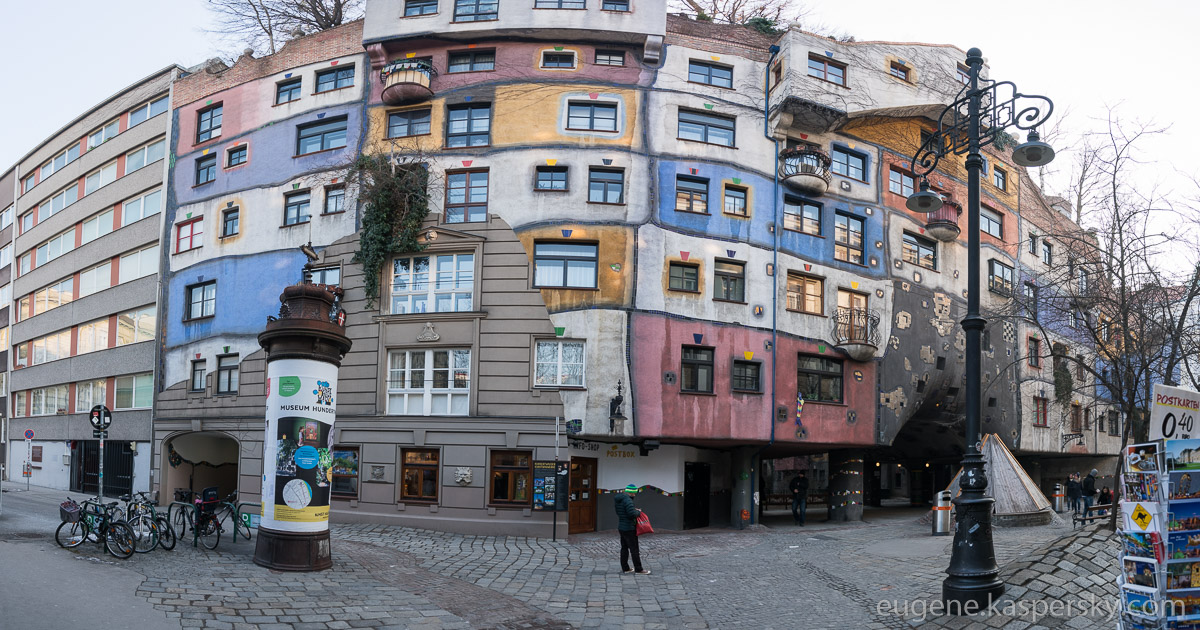 After that cultural highlight, my trusty travel companions whisked me off to see a historically significant… public toilet. Now, before you mention George Michael, Lord rest his soul, let me explain…
Actually, I can't really explain much. I still don't quite get the attraction of a… WC, no matter how ancient and quaint and nicely veneered and brass-tapped. To me, a loo is a loo, and that's it! At least it still works; I'll give it that…
Anyway, next on the agenda for this day (after getting changed back at the hotel into… see below pic), as if by some ironic turn of fate, were a venue and event thereat literally at the other end of the spectrum – from a toilet – in terms of… grace, grandeur, elegance and noblesse. Can you guess what?…
If you haven't guessed already by the garb… let you know in the next (but one!) post!…