British Flag on a Jag Comes for Tea.
During a short break in Moscow between business trips, I had the honor of having none other than the British Ambassador to Russia, Laurie Bristow, and colleagues over for tea and a chat. Shame we don't have a croquet pitch up here on the fifth floor veranda :).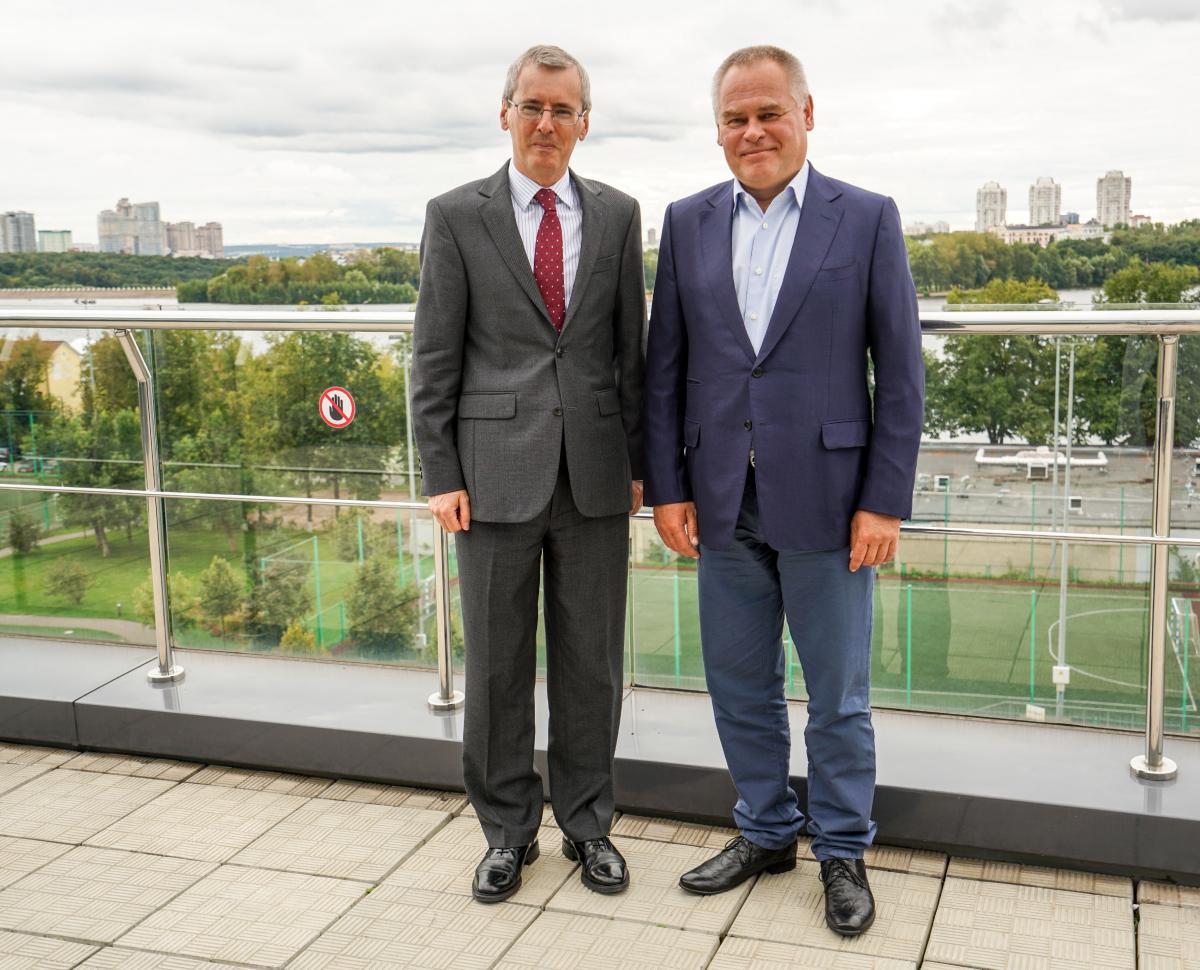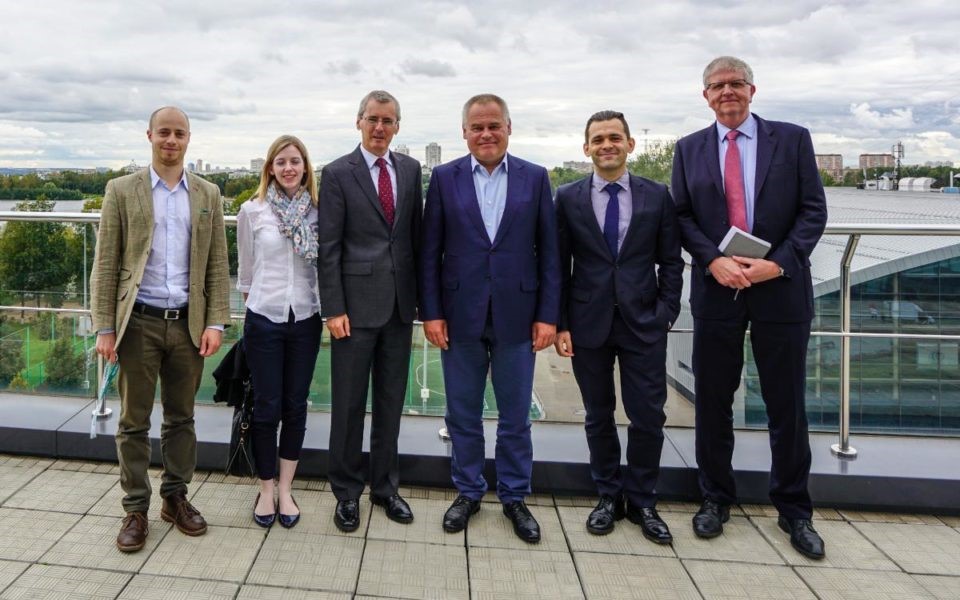 Our holding company is a UK registered company; our European HQ is in Paddington – so we're kinda close to the UK generally. And despite Brexit, we're not planning on jumping ship. We like it over in the UK capital, and that's just what we told the good Dr. Bristow. We had a long relaxed chat about all sorts of stuff here in the cozy atmosphere of Moscow HQ. Among other things, we agreed to be friends – especially in the fight against the cyber-bad-guys – and also to further develop our ongoing fruitful cooperation in other important areas, for example, in training IT security specialists in educational institutions across the UK.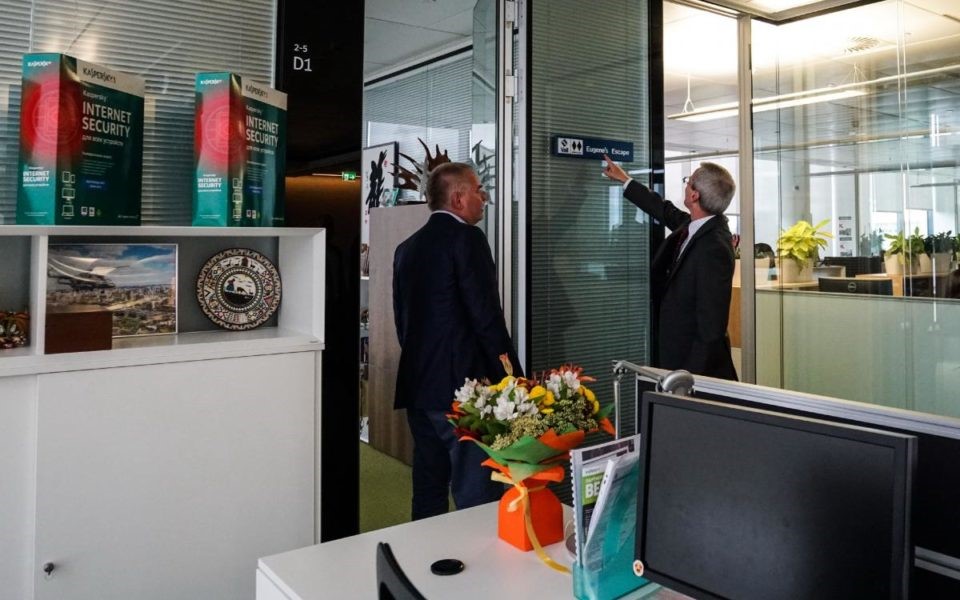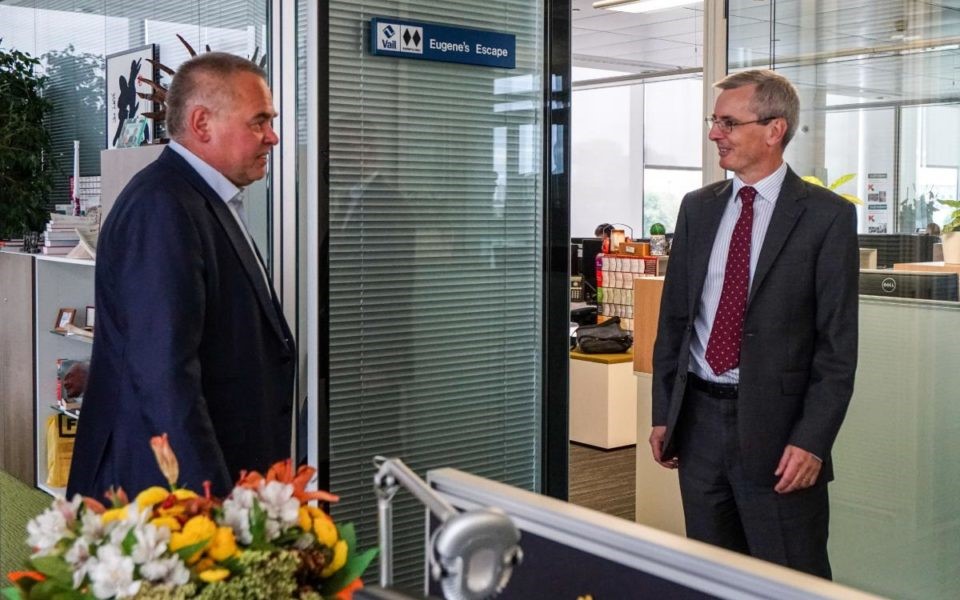 Btw, the ambassador's motor needs a special mention. For it was quintessentially British and really looked the business – a metallic British racing green Jaguar XJ, with a Union Jack flying from the left front wing. Impressive. Regal. Stately.
Hmmm. got me thinking… I wonder what's the most popular car brand for ambassadors around the world. Mercedes maybe?
Ok, just a short post today folks. Must dash… – to the airport. Sochi here I come!…
Back soon folks!…