Altai-2016: Heli-Belukha and Aqua-Katun.
This had never happened before – but here it is, happening again (с).
Who would pass up the chance of flying in a chopper over sharp peaks and deep ravines? Not to mention flying for the first time over Belukha, plus a chance to get all your rafting gear up to the Katun river head!
But why use words? This is a place for viewing pics, not reading words…
The trip started off with a pleasant surprise: the helicopter actually came on time! My experience from Kamchatka, with its reliably unreliable weather and, as a consequence, helicopters that are anything but normally on-time, made me believe that 'helicopters = waiting': sometimes 24 hours if you're lucky; sometimes longer if you're not. I've usually been fairly lucky. But then – boom! – what a surprise! Here, the helicopters arrive on time!
Rushing to load our stuff…
"Hey mister, take me with you!"
All loaded up?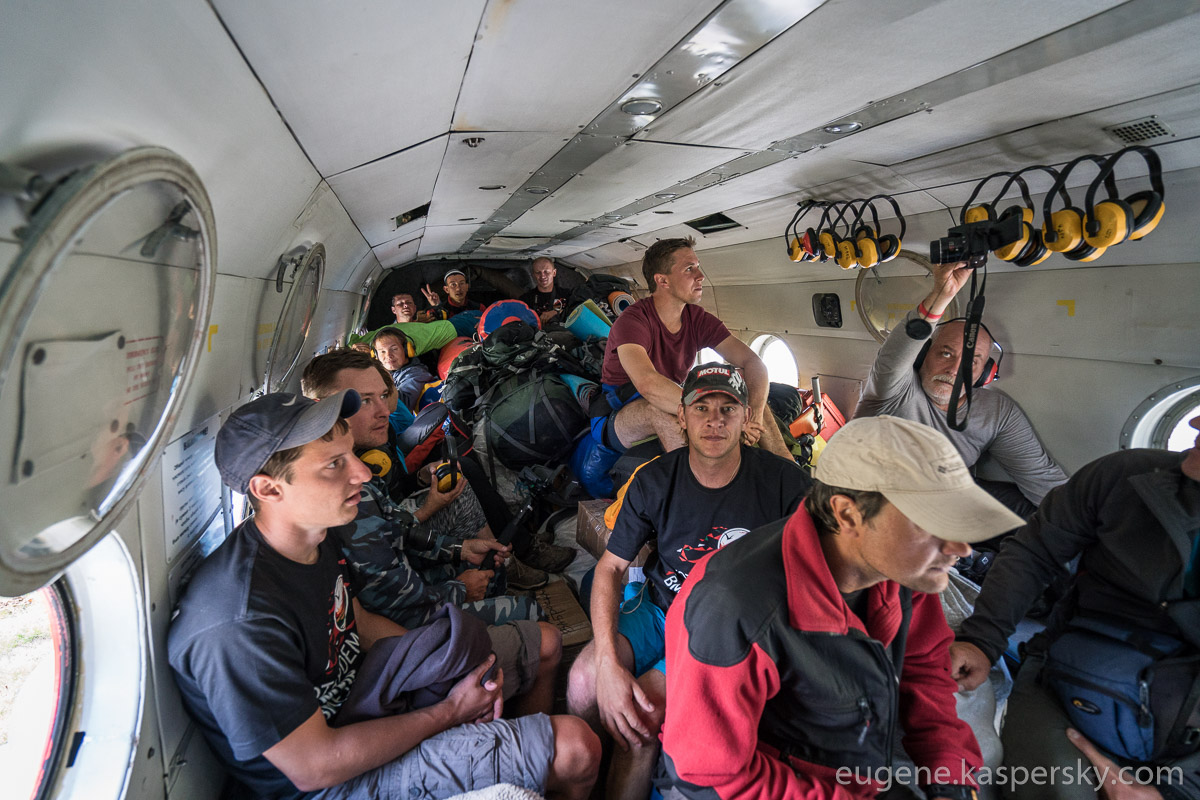 Let's get going!
For some, it was their first helicopter flight ever…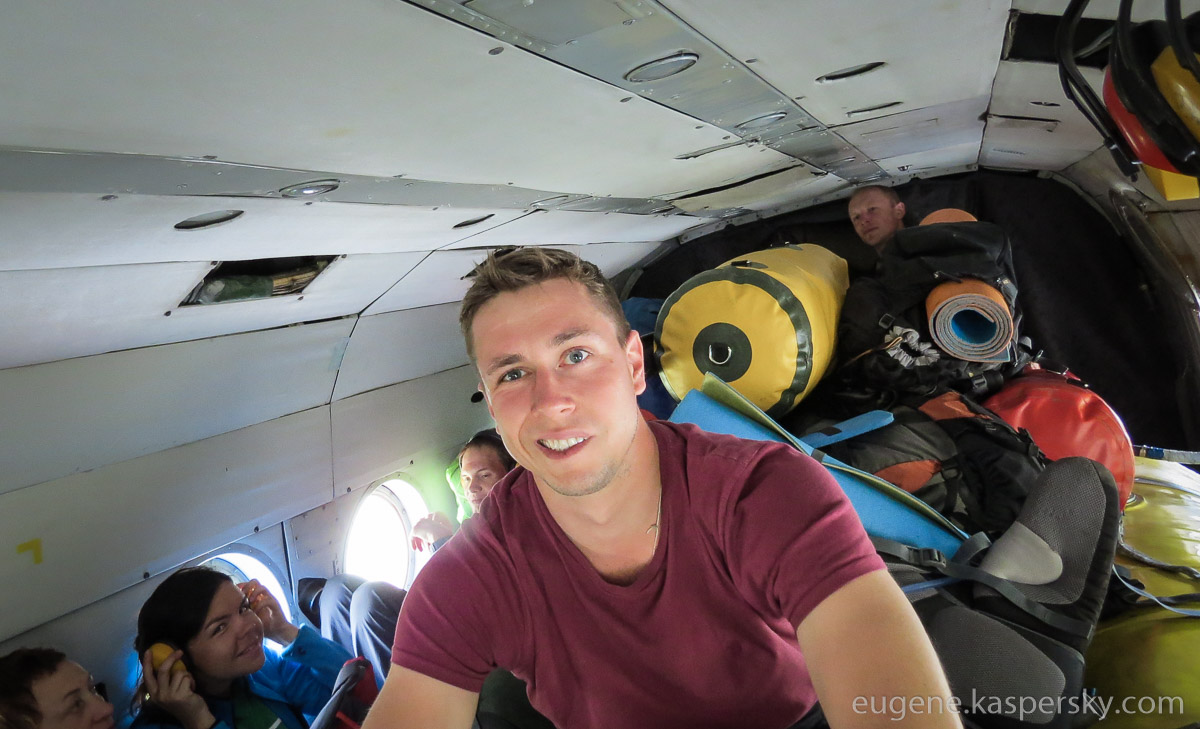 Others photographed it all, from habit.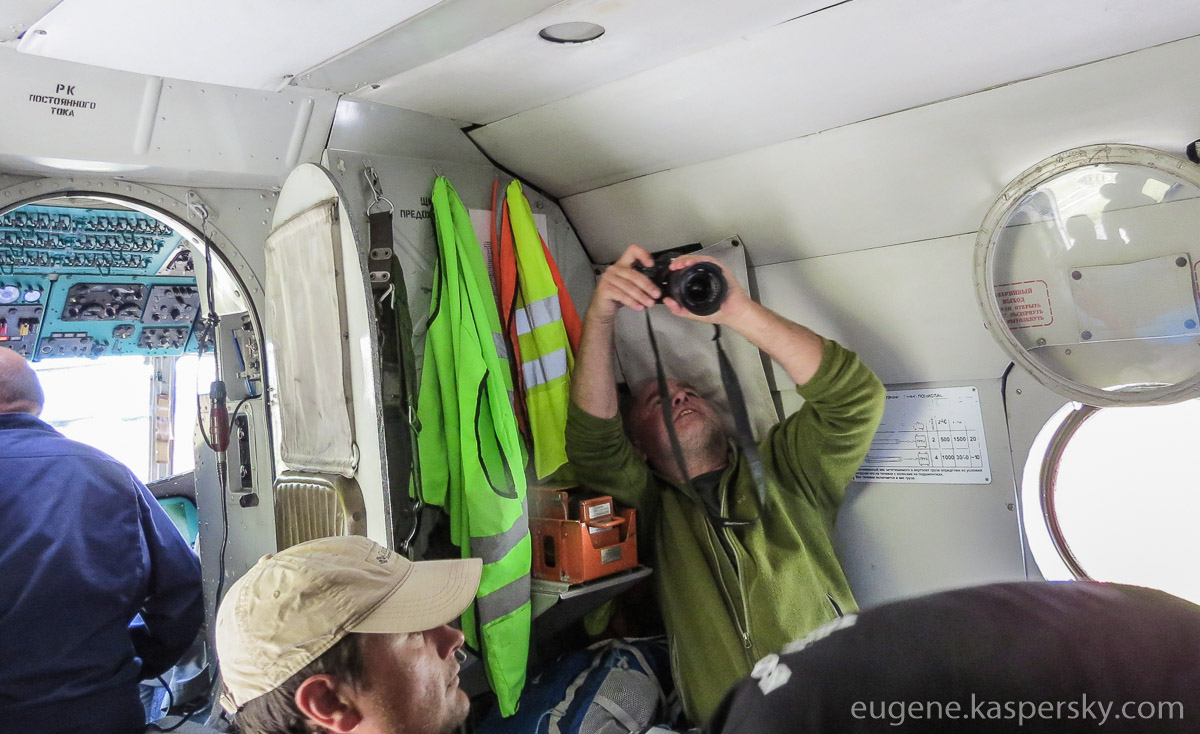 Here we are flying, taking in everything all around us. 'Totally wild' is perhaps the most comprehensive term I can come up with for this!
Meanwhile in the cabin…
Flying over the ridge…
Descending…
Katun river head.
Rapid unloading… or, rather, landing.
We're on the ground, the helicopter's flying home!
I wonder what all these people are so happy about…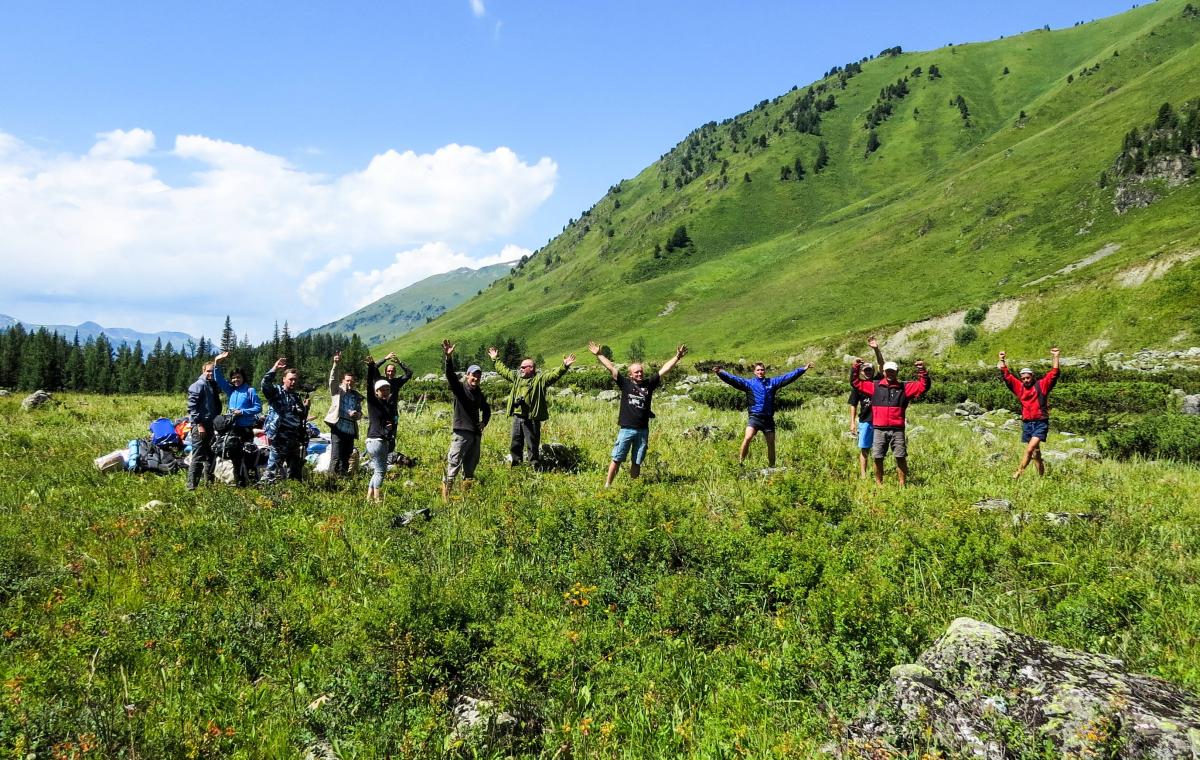 Ah! They're always happy to work outdoors, in the middle of nowhere, in great company!
And that's Katun right there, not yet the wide and mighty river I know of…
It can be contemplated visually…
…or not just visually!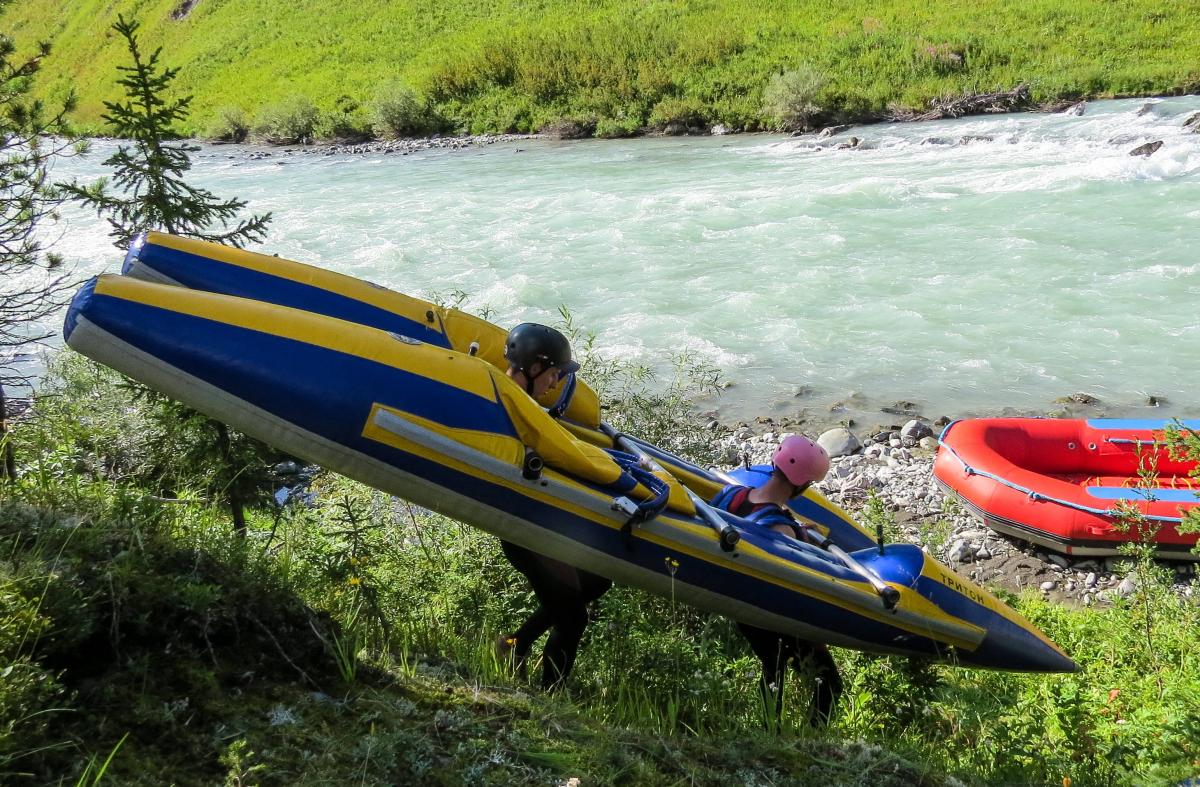 Trying out the rafts, to the other bank and back… with a spinning rod(!)
// they said, "we're going to get some fish from the stream," and then they said, "there's lots of fish, but we let them all go."
And then there was trying out the water on your own without any watercraft.
After that, the place became a popular spot for taking photos.
But by then it was evening, the 'fishermen' had returned, and there was a festive supper by the fire. The next day, a loooong rafting adventure began – clocking up 415 kilometers in total!…