A Vague Hague; but That Beach!
From Utrecht we headed back west, this time in a car, over to The Hague. It was time to be tried – not in court – but by detailed speeches: my own, the first at the International ISCC One Conference Protecting Bits and Atoms, but more about that in a bit.
On the eve of the conference I got in a bit of one of my favorite pastimes – strolling around the place I'm visiting on business – which this time was the seat of the Dutch government and parliament (not to be confused with the Dutch capital – Amsterdam).
So, what can I say? Overall impression, in one word: dull; in three words: a little boring. Though a coastal city with a wonderful beach (see below), it was just a little too quiet for comfort. But then again, it's low season. Folks were few and far between both in town and along the coast. "Like at midnight in Norway north of the polar circle: the sun's shining but there's no one around," my travel companion A.B. articulated. "Indeed, A.B. Or just like at midnight in Iceland," I corroborated.
One thing I will say in the Hague's favor: its beach is just awesome!
Modern kunst along the waterfront:
Hmmm. When I retire, I'll have to buy myself a yacht, and call it this: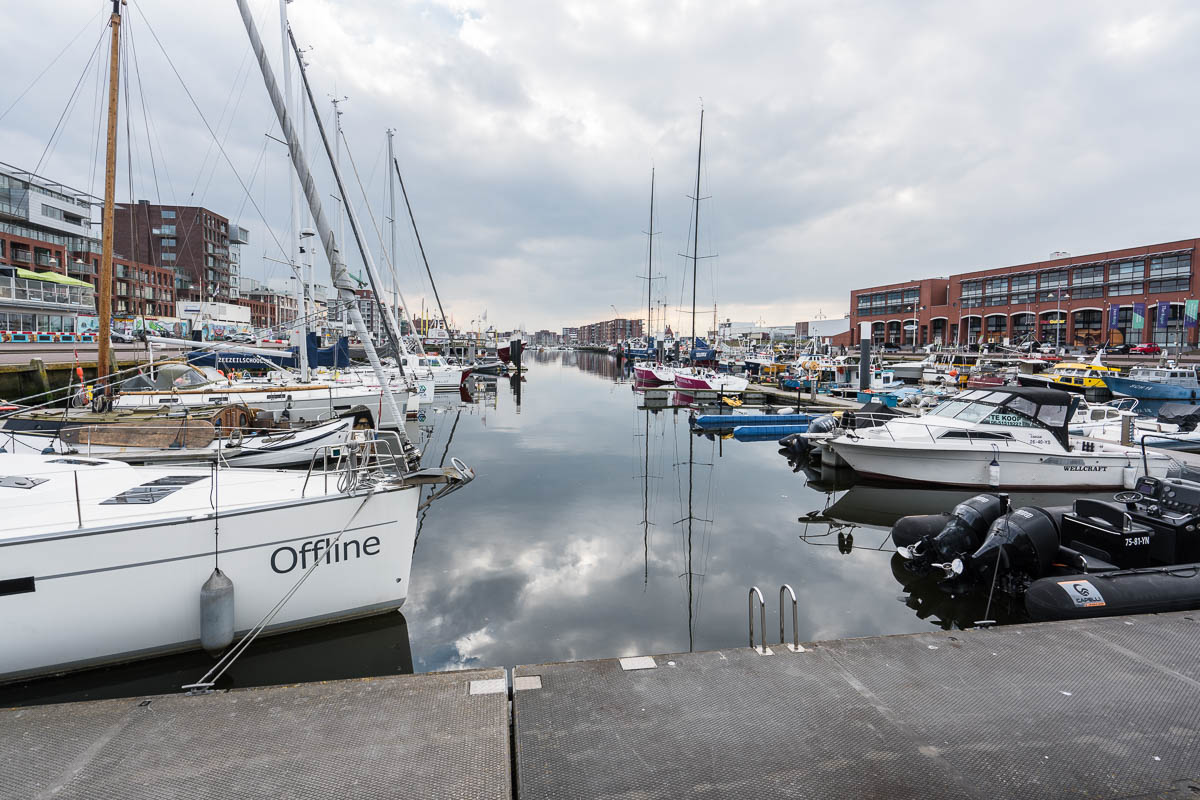 "Where are you?"
"Offline!" Love it!
Through two panes of glass the setting sun looked like this – a double sun:
Next day I gave two speeches. The first I've already mentioned – at the National Cyber Security Centrum…
The second speech, slightly smaller in scale, was at the Delft University of Technology:
Then it was a pause for breath, and back over to Utrecht – to our local office there. It's here, where we've half a floor: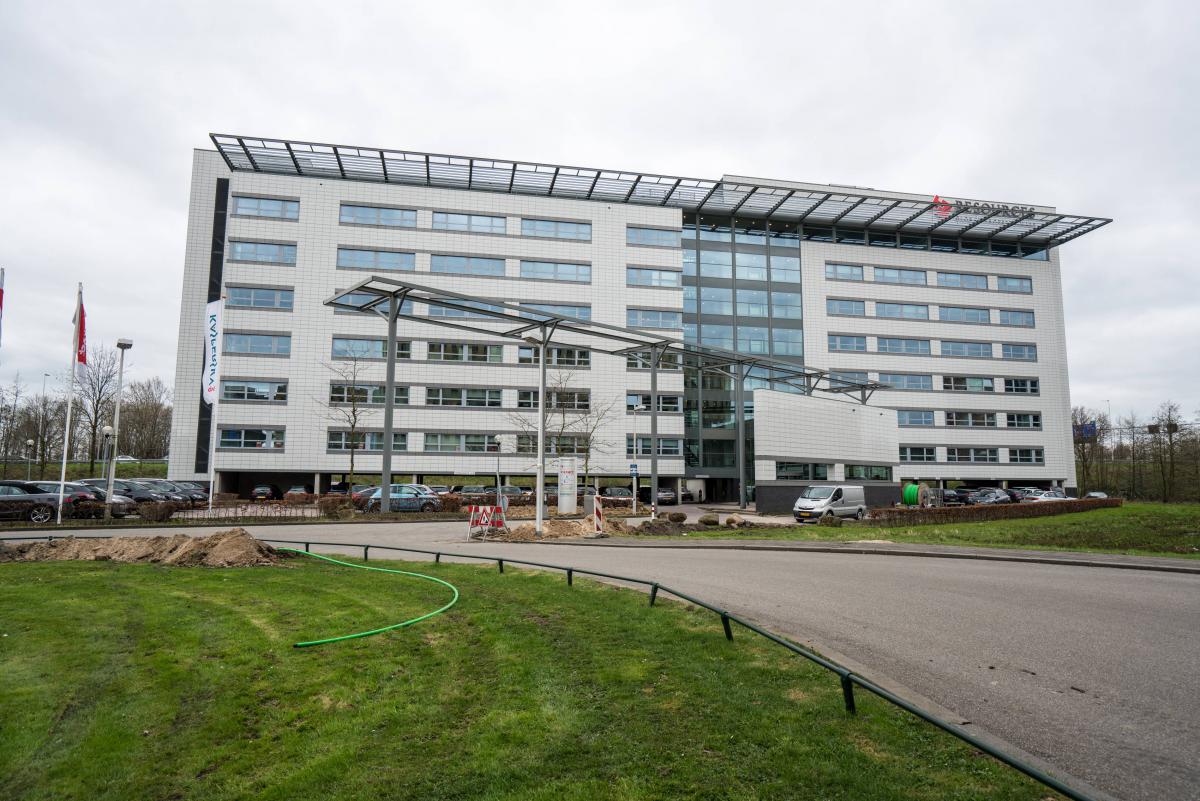 A (quarter of a) Ferrari right by the front door!…
The team there are fun and the premises are creative – just a bit short on tables…
Dutch modern art along the theme of our social media game, Virus Hunt:
26 KLers work here in total covering all our Benelux business.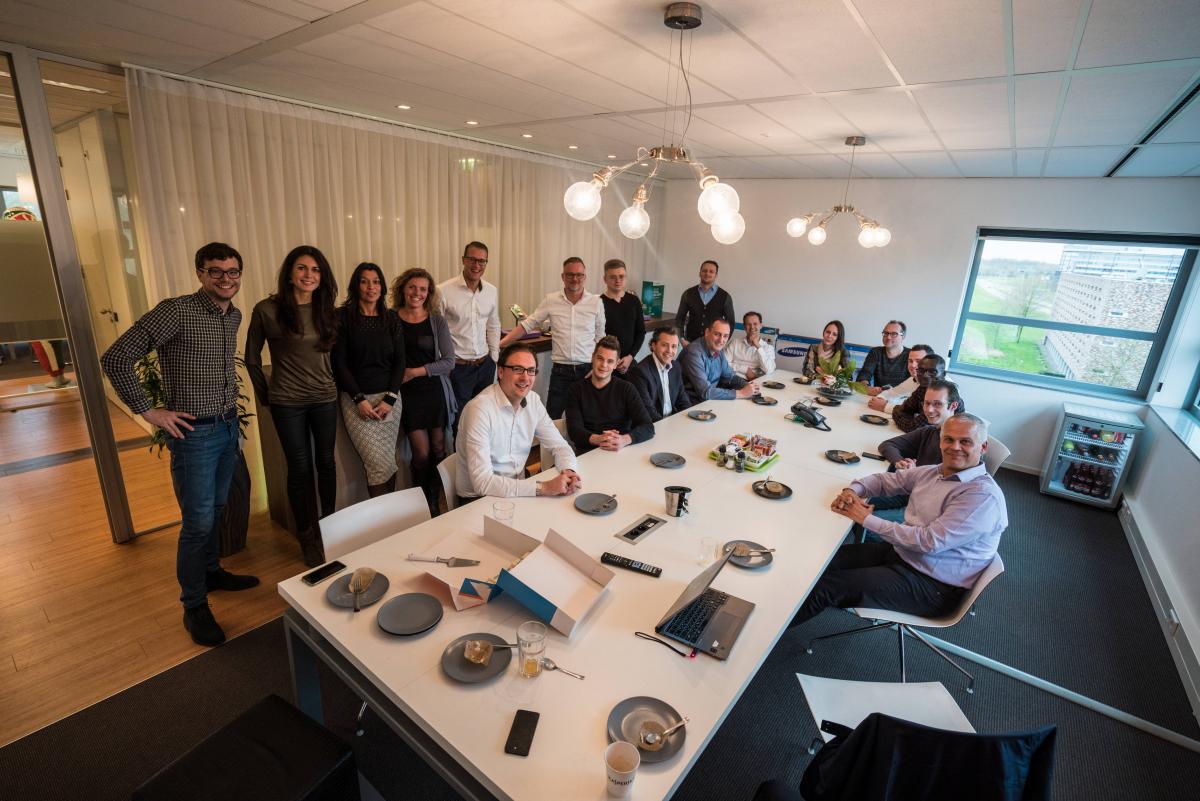 And "back to work!" I need to get myself home already…
PS: pics from the plane just after take-off:
All the photos from Holland are here.