+1: Krasnodar (the Feel-Good City).
I like lists. I like comparisons. So when, a while back, I drew up a list of the cities I've been to in Russia, I was rather surprised to discover I've been to more US cities than Russian ones! Ok, just two more – 16 against 14 – but still. How so? Why for? Is not normal. (Here's the methodology for the calculation and the lists of the respective cities.)
Aaanyway, I've just added another city to my list of Russian ones visited: the city of Krasnodar.
What can I say? Krasnodar is a real nice place – especially in the center. It's clean and tidy; it's bright and colorful; it's nicely maintained and furbished; while the bright sun up in the clear blue sky imbued the city with a fresh, spring-y mood. In short: my impressions were extremely positive.
At the weekends the main street of the city – Krasnaya [Red] Street – is closed to vehicles to become a pedestrianized area. Great idea! Alas, we were here during the week so didn't get a chance to stroll along it in among throngs of Krasnodarians.
But we did get lots of other stuff done.. There was an official event with the local authorities, then meetings with our business partners from the region. I also gave a lecture at Kuban State University to a packed hall after which I was asked literally scores of questions by curious cyber-students: that was some tough going…
And for the best questions – prizes :).
Fun stuff:
In Russian hotels I get… chronic cognitive dissonance. I seem to be in a hotel, but all the signs and inscriptions are in Russian, plus all the staff are Russian-speaking, not English or some other language. Weird! I'm just so unused to domestic business trips!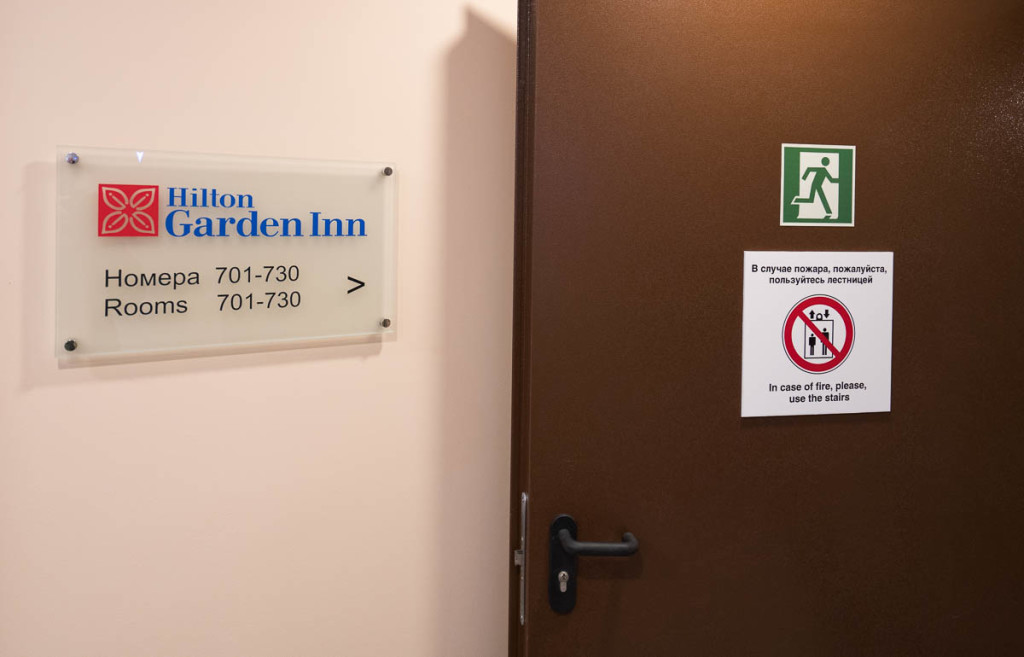 The food here is really something: not expensive and oh-so tasty. Yum!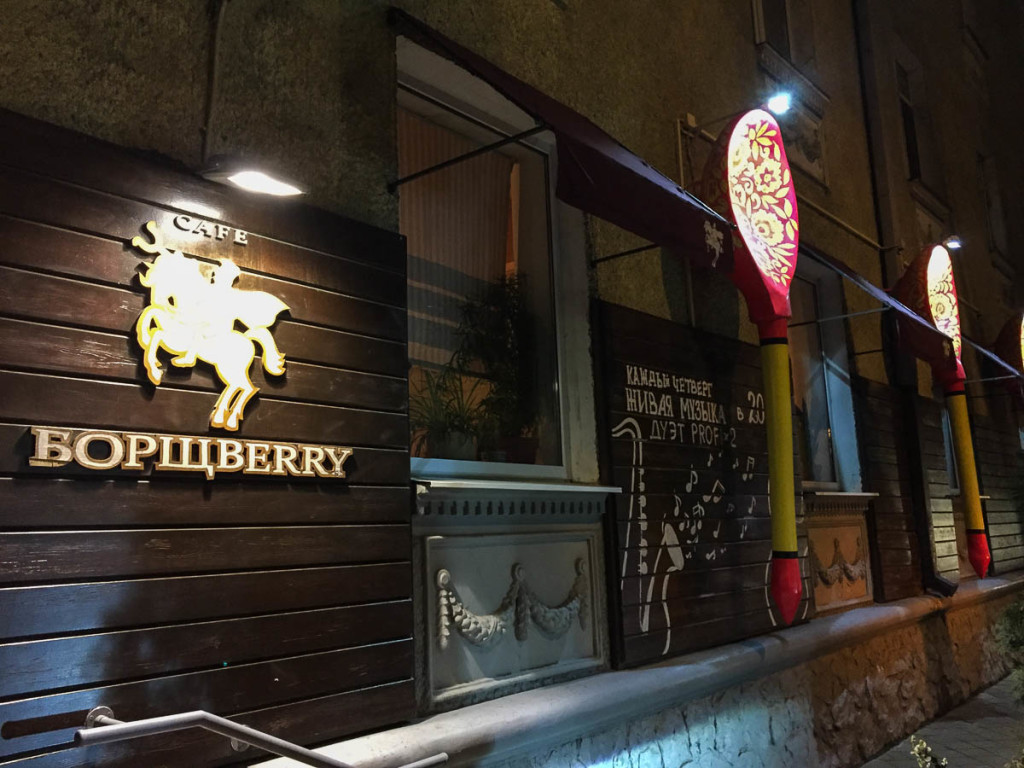 Burberry? No – Borscht-berry!
So yeah. Krasnodar. Been there, 'done' it, got the t-shirt super impressions. Must return one day…
Krasnodar: Christened the 'Feel-Good City'. By me, here, just now.