Cyber-news: Vulnerable nuclear power stations, and cyber-saber… control?
Herewith, a quick review of and comment on some 'news' – rather, updates – on what I've been banging on about for years! Hate to say 'told you so', but… TOLD YOU SO!
First.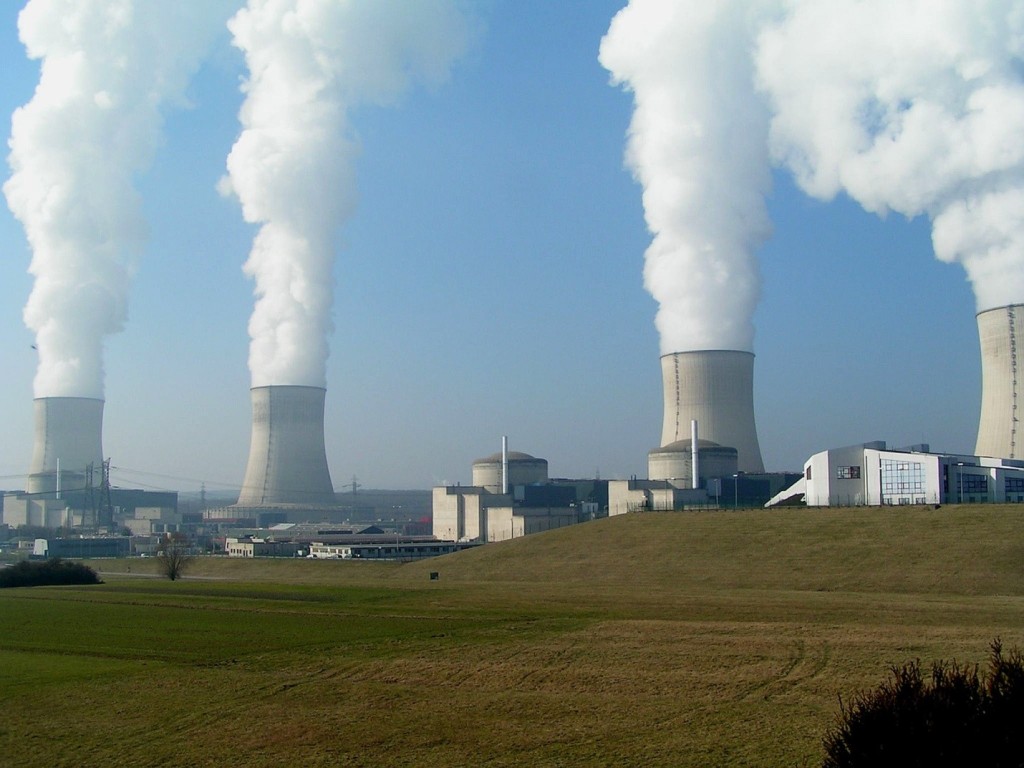 (Random pic of) the Cattenom Nuclear Power Plant in France where, I hope, all is tip-top in terms of cybersecurity
I've been pushing for better awareness of problems of cybersecurity of industry and infrastructure for, er, let's see, more than 15 years. There has of late been an increase in discussion of this issue around the world by state bodies, research institutes, the media and the general public; however, to my great chagrin, though there's been a lot of talk, there's still not been much in the way of real progress in actually getting anything done physically, legally, diplomatically, and all the other …lys. Here's one stark example demonstrating this:
Earlier this week, Chatham House, the influential British think tank, published a report entitled 'Cyber Security at Civil Nuclear Facilities: Understanding the Risks'. Yep, the title alone brings on goosebumps; but some of the details inside… YIKES.
I won't go into those details here; you can read the report yourself – if you've plenty of time to spare. I will say here that the main thrust of the report is that the risk of a cyberattack on nuclear power plants is growing all around the world. UH-OH.
The report is based exclusively on interviews with experts. Yes, meaning no primary referenceable evidence was used. Hmmm. A bit like someone trying to explain the contents of an erotic movie – doesn't really compare to watching the real thing. Still, I guess this is to be expected: this sector is, after all, universally throughout the whole world, secret.
All the same, now let me describe the erotic movie from how it was described to me (through reading the report)! At least, let me go through its main conclusions – all of which, if you really think about them, are apocalyptically alarming:
Physical isolation of computer networks of nuclear power stations doesn't exist: it's a myth (note, this is based on those stations that were surveyed, whichever they may be; nothing concrete). The Brits note that VPN connections are often used at nuclear power stations – often by contractors; they're often undocumented (not officially declared), and are sometimes simply forgotten about while actually staying fully alive and ready for use [read: abuse].
A long list of industrial systems connected to the Internet can be found on the Internet via search engines like Shodan.
Where physical isolation may exist, it can still be easily gotten around with the use of USB sticks (as in Stuxnet).
Throughout the whole world the atomic energy industry is far from keen on sharing information on cyber-incidents, making it tricky to accurately understand the extent of the the security situation. Also, the industry doesn't collaborate much with other industries, meaning it doesn't learn from their experience and know-how.
To cut costs, regular commercial (vulnerable) software is increasingly used in the industry.
Many industrial control systems are 'insecure by design'. Plus patching them without interrupting the processes they control is very difficult.
And much more besides in the full 53-page report.
These scary facts and details are hardly news for IT security specialists. Still, let's hope that high-profile publications such as this one will start to bring about change. The main thing at present is for all the respective software to be patched asap, and for industrial IT security in general to be bolstered to a safe level before a catastrophe occurs – not after.
Among other things, the report recommends promoting 'secure by design' industrial control systems. Hear hear! We're totally in support of that one! Our secure OS is one such initiative. To make industrial control systems, including SCADA, impenetrable, requires an overhaul of the principles of cybersecurity on the whole. Unfortunately, the road towards that is long – and we're only at the very beginning of it. Still, at least we're all clear on which direction to head toward. Baby steps…
Second.
For several years I've also been pushing for the creation of a global agreement against cyberwar. Though we signs of a better understanding of the logic of such an agreement on the part of all the respective parties – academics, diplomats, governments, international organizations, etc. – we're seeing little real progress towards any such concrete agreement, just like with the securing of industrial systems. Still, at least the reining in of cyber-spying and cyberwar is on the agenda at last.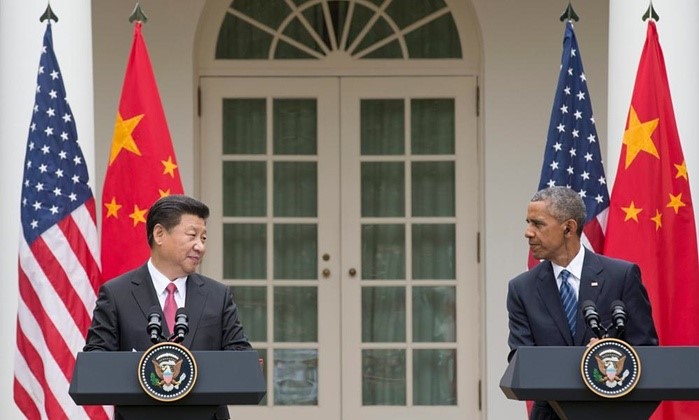 Photo: Michael Reynolds/EPA. Source
For example, Barack Obama and Xi Jinping at the end of September agreed that their countries – the two largest economies in the world – won't engage in commercial cyberspying on each other anymore. Moreover, the topic of cybersecurity dominated their joint press conference (together with a load measures aimed at slowing climate change). Curiously, the thorny issues of political and military cyber-espionage weren't brought up at all!
So. Does this represent a breakthrough? Of course not.
Still, again, at least this small step is in the right direction. There have also been rumors that Beijing and Washington are holding negotiations regarding an agreement on prohibiting attacks in cyberspace. At the September meeting of the leaders the topic wasn't brought up, but let's hope it will be soon. It would be an important, albeit symbolic, step.
Of course, ideally, such agreements would be signed in the future by all countries in the world, bringing the prospect of a demilitarized Internet and cyberspace that little bit closer. Yes, that would be the best scenario; however, for the moment, not the most realistic. Let's just keep pushing for it.