Lovely weather in Rome, Christmas in Maranello.
Ciao all!
Herewith, the two next – Italian – installments from my recent Trans-Europe Express-2013.
Installment No. 1: Location, location, location.
We dropped in on one of our partners in Rome, whose office is handily situated in a building right in the city center. The panoramic view from up top was just incredible – as you can probably guess. Got me thinking how on earth the guy ever gets any work done. Hmmm, I guess you can't just keep staring at the view for days… but I found out you can for hours! My conclusion: if the rooftop terraces here weren't covered with those pesky Roman pigeons I'd give the place a perfect 10.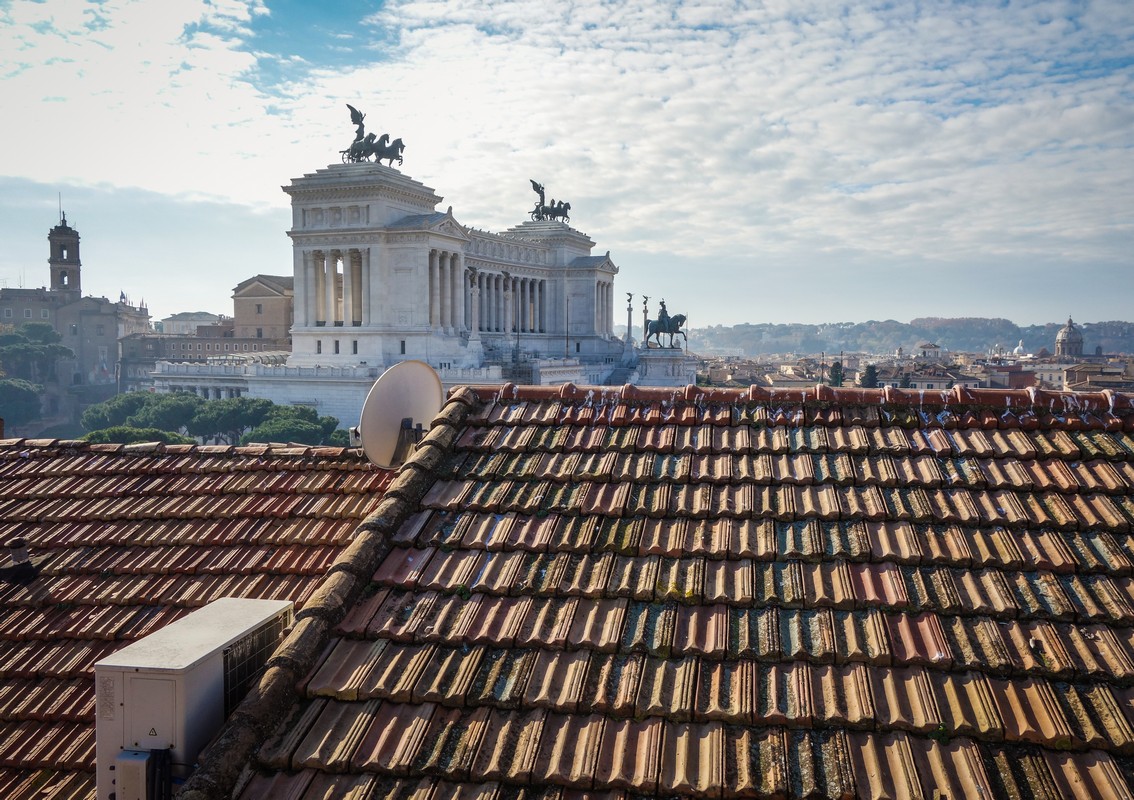 AC and a Xerox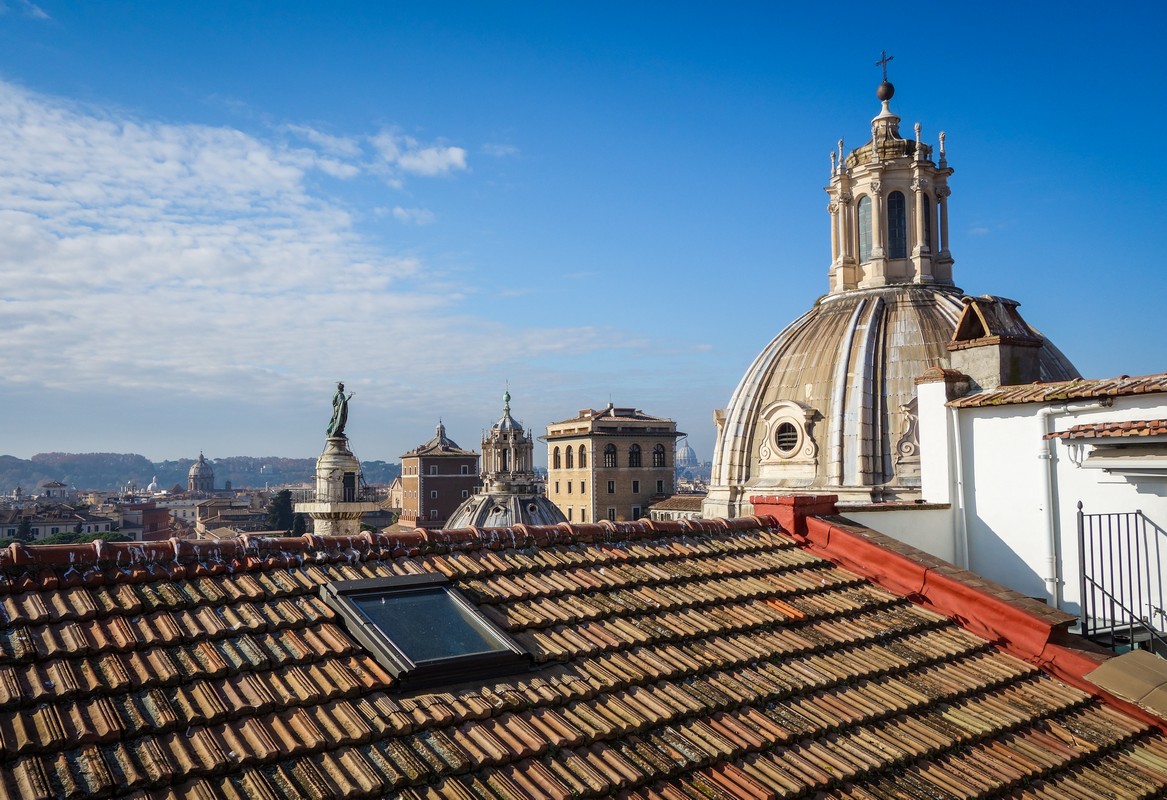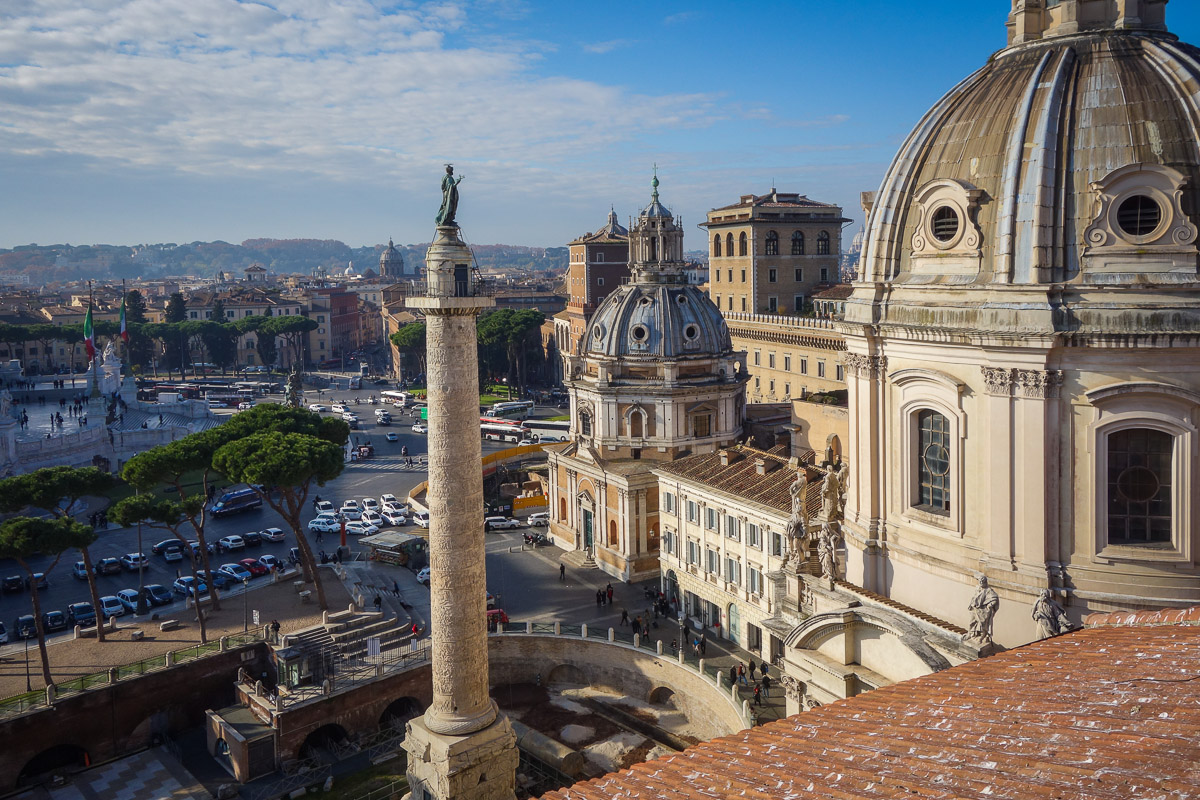 Ah, soak up that history (from the comfort of your own office)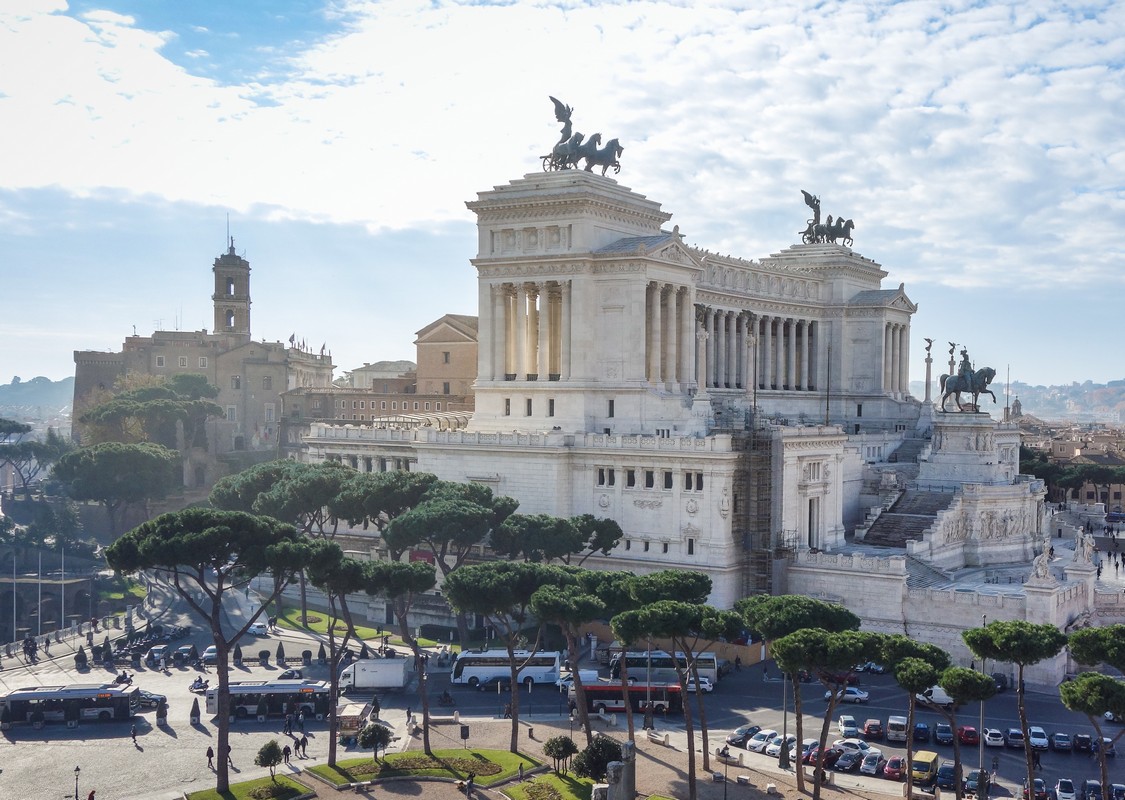 Now that's one big LaserJet
The locals have a few nicknames for the white palace (the Altar of the Fatherland) in the pic below. Among them: typewriter, wedding cake and printer. Fair enough. There is a resemblance, just!
I really wanted to take a leisurely stroll around the Eternal City, but sadly that idea was scuppered by a tight schedule of meetings and speeches in the city's Silicon Valley – which incidentally is located on the roof of Roma Termini. This train station is a monumental building from Mussolini's epoch – but that's a topic for separate post…
Installment No. 2: I'm dreaming of a red Christmas.
This was fun…: Christmas dinner at Ferrari! It was really relaxed and informal – like a big family get-together. A REAL big family: around two or three thousand Ferrari family and relatives parked around tables in the huge garage where Scuderia trucks and other support kit normally sit.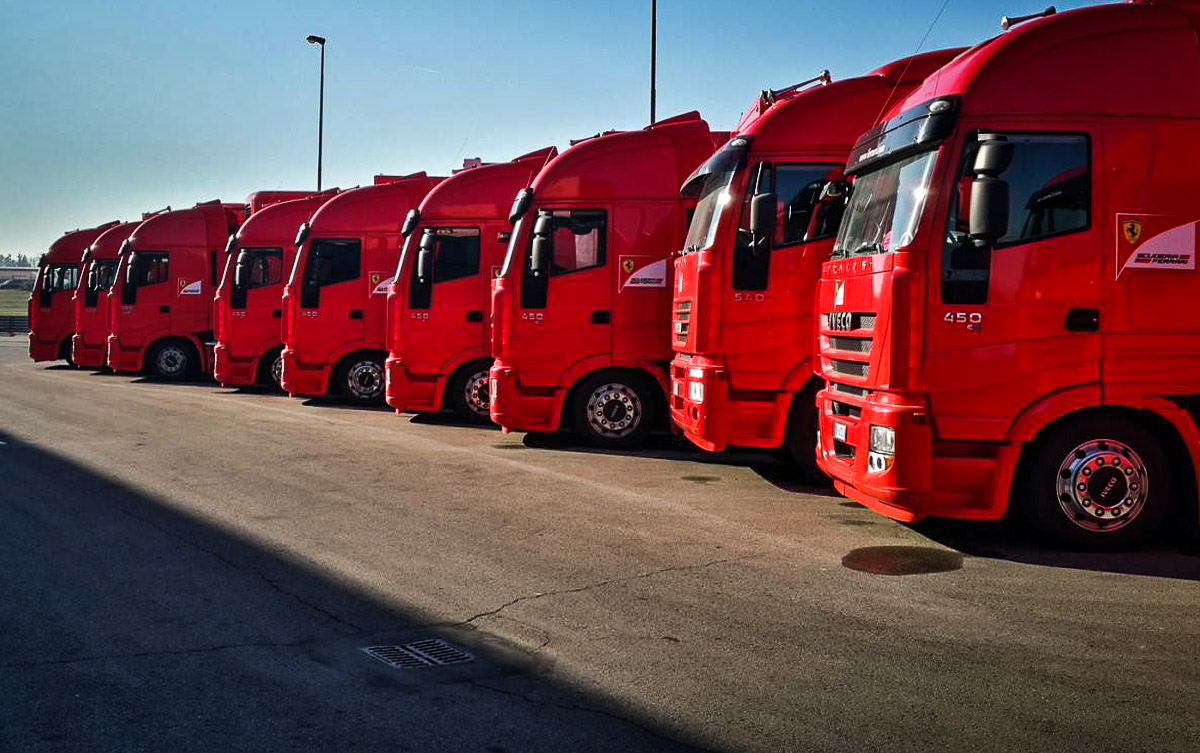 You lot – out in the yard. The in-laws need accommodating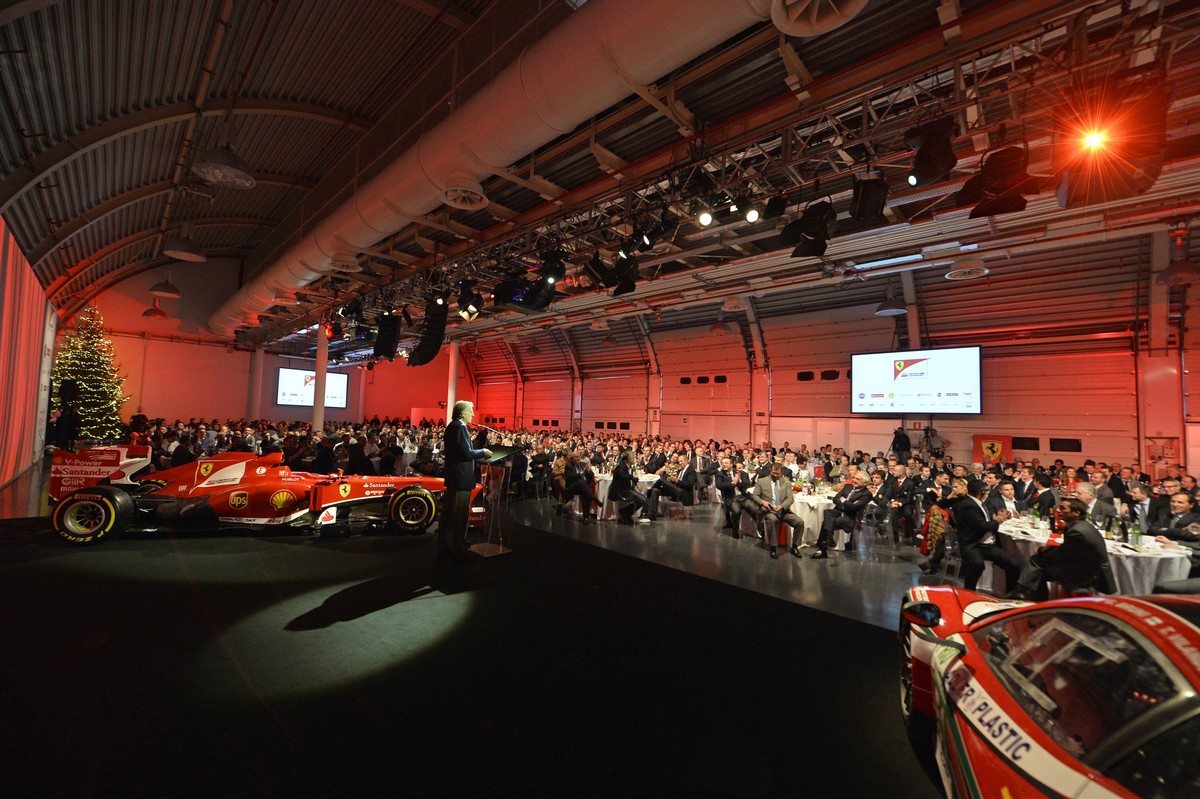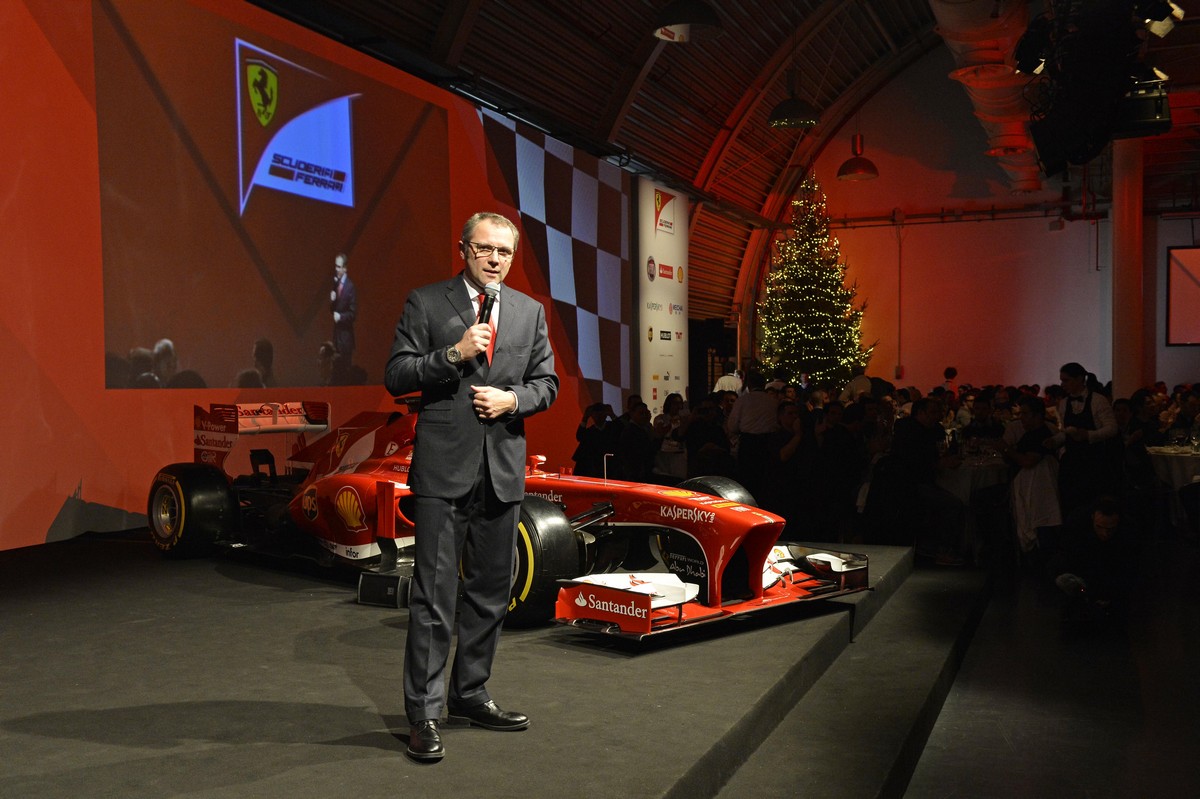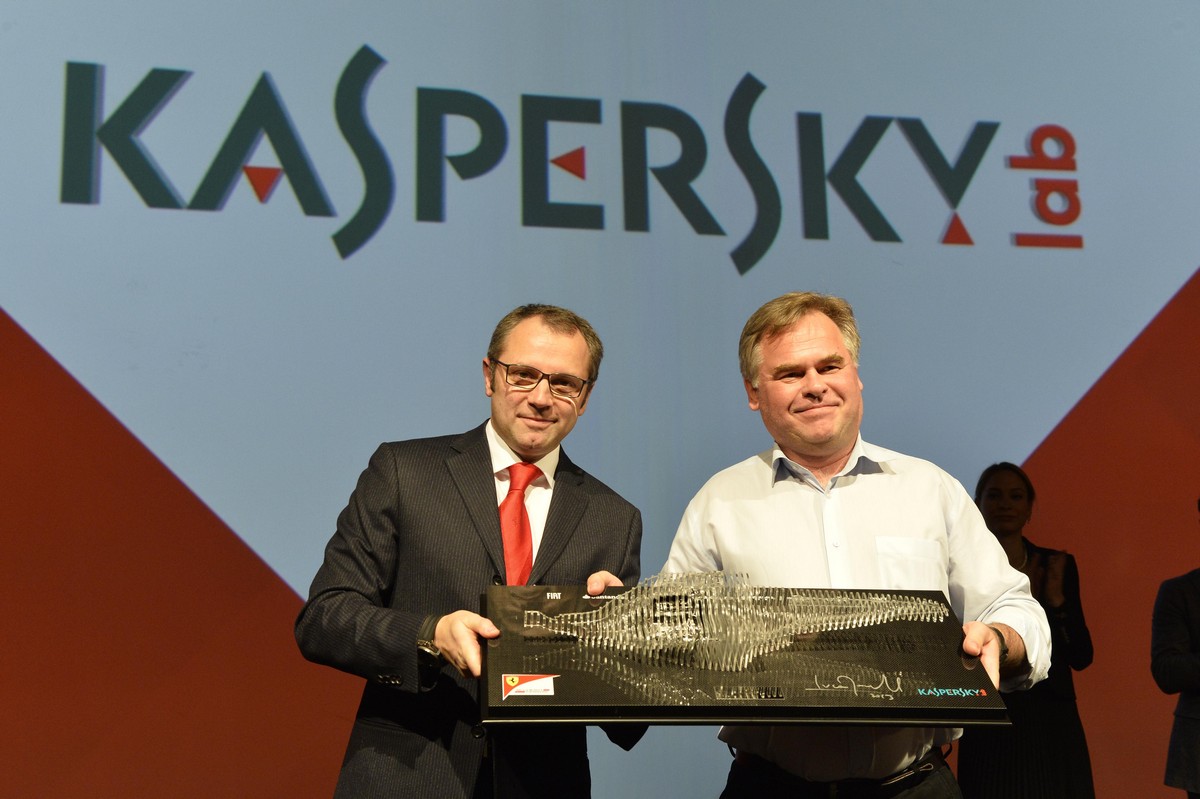 Especially touching were the speeches sending off Massa. Warm words, nostalgic video clips… he ended up leaving the stage in tears. Poor lad. But who wouldn't? Eight years with Scuderia.
As a farewell they gave him a (real) V8 engine from the racing car in which he almost won the 2008 F-1 championship title. What a dramatic story that was. Here's how it unfolded…
It was the last race of the season, in Massa's native Brazil, and it was to decide who was to become the champ. Hamilton had 94 points, Massa – 87.
Back then, for first place they gave 10 points, for second – eight, third – six, then five, four, three, two, one. For ninth – zilch. Thus, if Massa were to come first in the race he would have got 97 points. And if Hamilton were to come sixth or after, then the champion would have been Massa. If Massa came second and Hamilton ninth, the champ would have again been Massa. And even if they drew Massa would still have won since he'd had more wins throughout the season.
But this is what happened at the finish:
Massa crossed the finishing line first! But behind him all was still to play for in getting onto the podium and getting maximal points: at the moment Massa finished, in second place was Alonso (Renault); third – Räikkönen (Ferrari); fourth – Glock (Toyota); fifth – Vettel (Toto Rosso); and sixth – Hamilton (McLaren-Mercedes)! So, when Massa crossed the line, and Hamilton was sixth, Massa was the champion of the season!
HOWEVER!…
On the very last lap (!), after Massa had finished, Hamilton moves up and gets past first Vettel and then Glock – who was still on dry tires (it was raining), and as a result got one point (!!!) more than Massa overall!
So Massa was champion for exactly 38.9 seconds! True, then the team gold went to Ferrari. Still, not much consolation to poor Massa.
After the race the President of Ferrari, Luca Cordero di Montezemolo, admitted to smashing his TV up! Who can blame him?
And this is what happened in the paddock:
Such is the drama that is the world of F-1!
Ciao amici!