From time to time I tend to share some geo-politico-economic observations from my travels. Here's one of those times…
There's this island in the Atlantic – an island called Ireland. There aren't a lot of useful things to extract out of the ground there, the climate's nothing to write home about, and its location is quite a bit out of the way – let's say… Euro-peripheral. And every now and again it suffers from a serious alien financial crisis.
So what's a country with hardly the best physique in the gym to do? Think – that's what!
And that's just what they did…
They thought about – and followed through with – making the country as attractive as possible to foreign investors and companies by creating the most comfortable business environment possible. They even created a special governmental agency for this purpose – IDA Ireland, made up of an army of enthusiastic civil servants whose sole task is to promote their country. And they've done rather well so far: there are around a thousand foreign companies located here, and that includes many IT ones. Google's here, Microsoft, IBM, Apple, and many others. In fact everyone's here! Now Facebook too – lured here by Bono (just don't mention 'philanthropy' and 'offshore tax residency' in the same sentence:).
The keen-as-mustard Ireland promotion agency reminds me of a similar agency in Singapore, which has helped enormously the country's strategy of industrialization and modernization to develop the economy. Btw, Ireland's Ryanair is the second largest airline in Europe (after Lufthansa) – just another example of this country's low-key powerhouse status. There's more to Ireland than long-pour Guinness meets the eye.
So what was I doing in Ireland? I was here for a local IT posse get-together – this time an exhibition-conference called Web Summit: more than 600 (!) startups of varying caliber and nationality, all in a small and tightly packed exhibition center. The startups show themselves off and get acquainted with neighbors and investors, while big companies have a gander at all the fresh innovative ideas. All good, exciting, interesting, worthwhile and proper!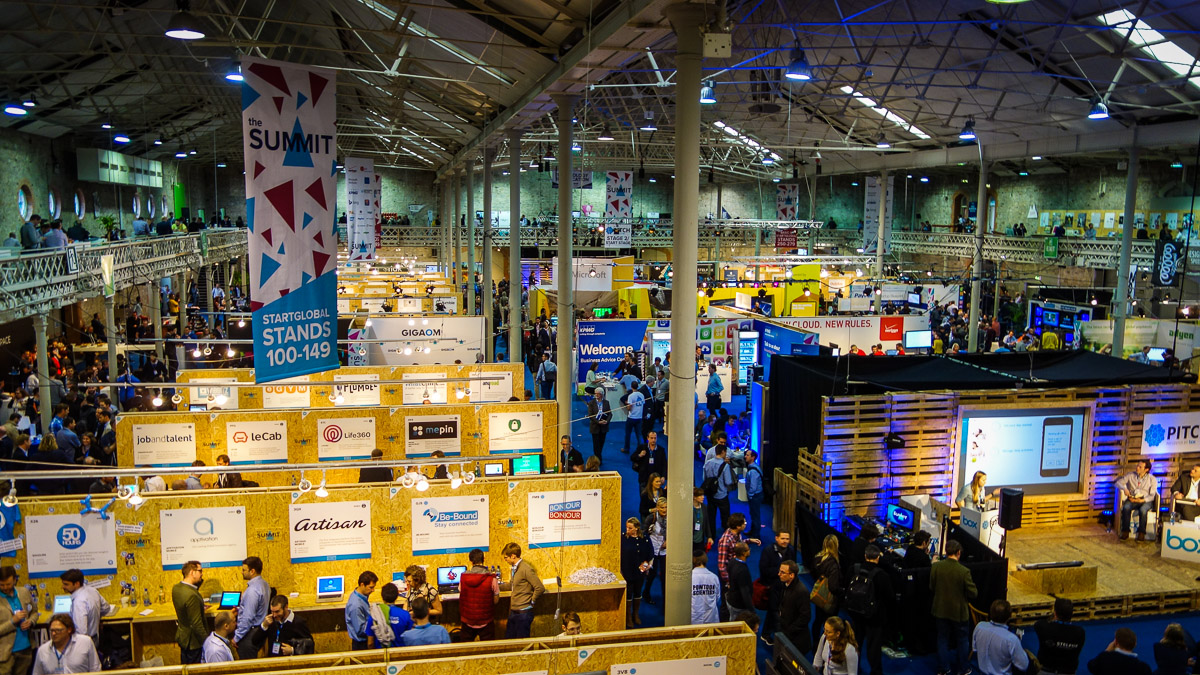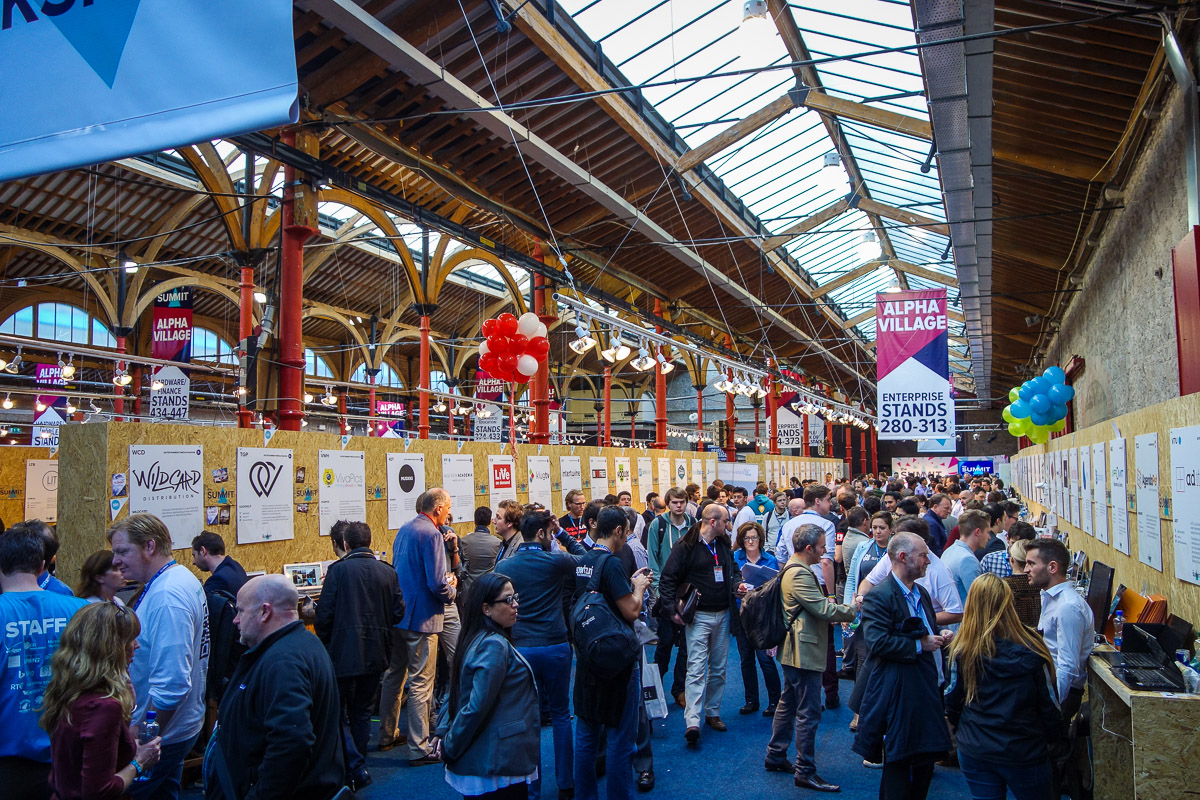 No frills like fancy stands here. Chipboard preferred :)
It's an Irish Silicon Valley Island, or Silicon Ireland! It goes without saying that I didn't forgo a few pints of the classic Irish black-and-white nectar while here. I also looked around at some of the fascinating startup ideas – and showed myself off too!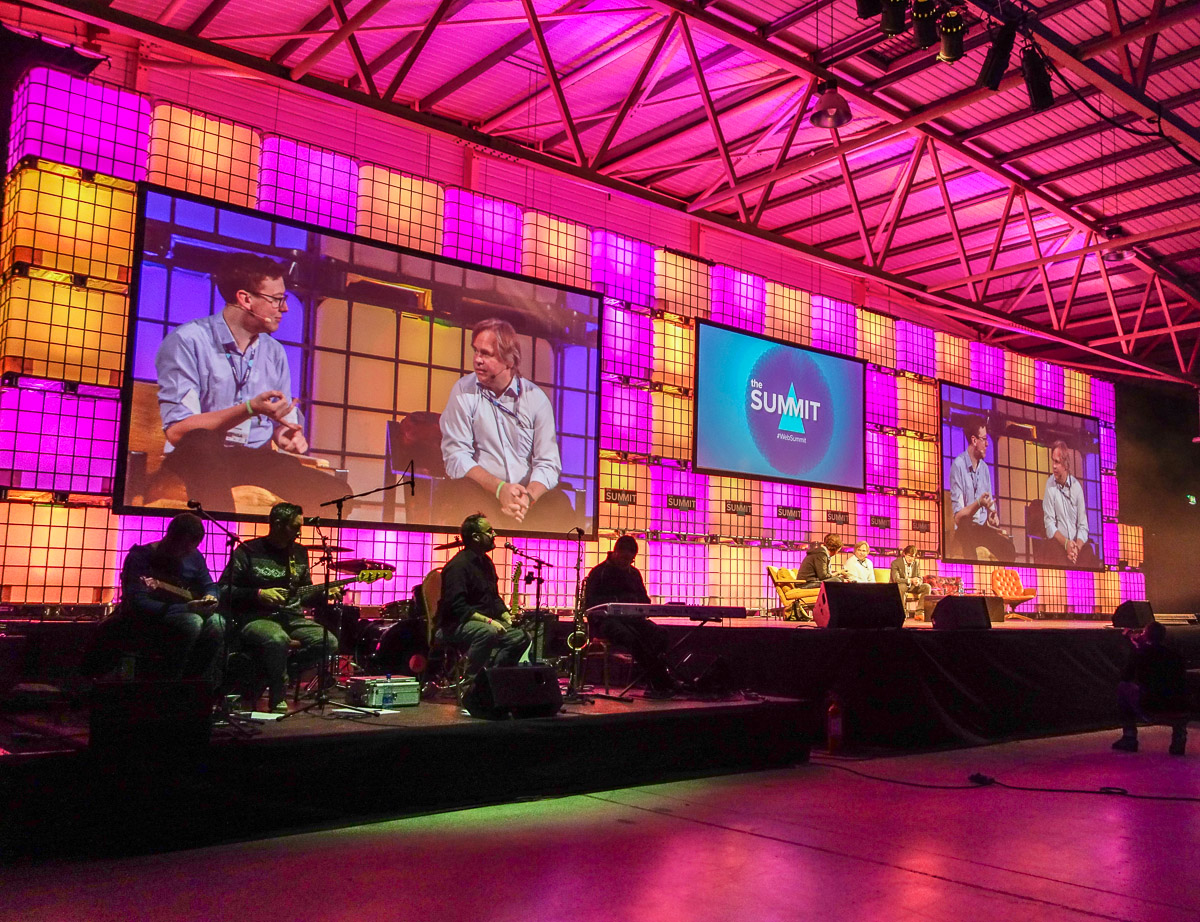 Is that the bass intro to Dazed and Confused or him trying to get out of tune? And we're trying to think here!
It just so happened to be Halloween here. I also got involved – in full spooky garb – in the Google office of all places. Gives our new HQ a run for its money!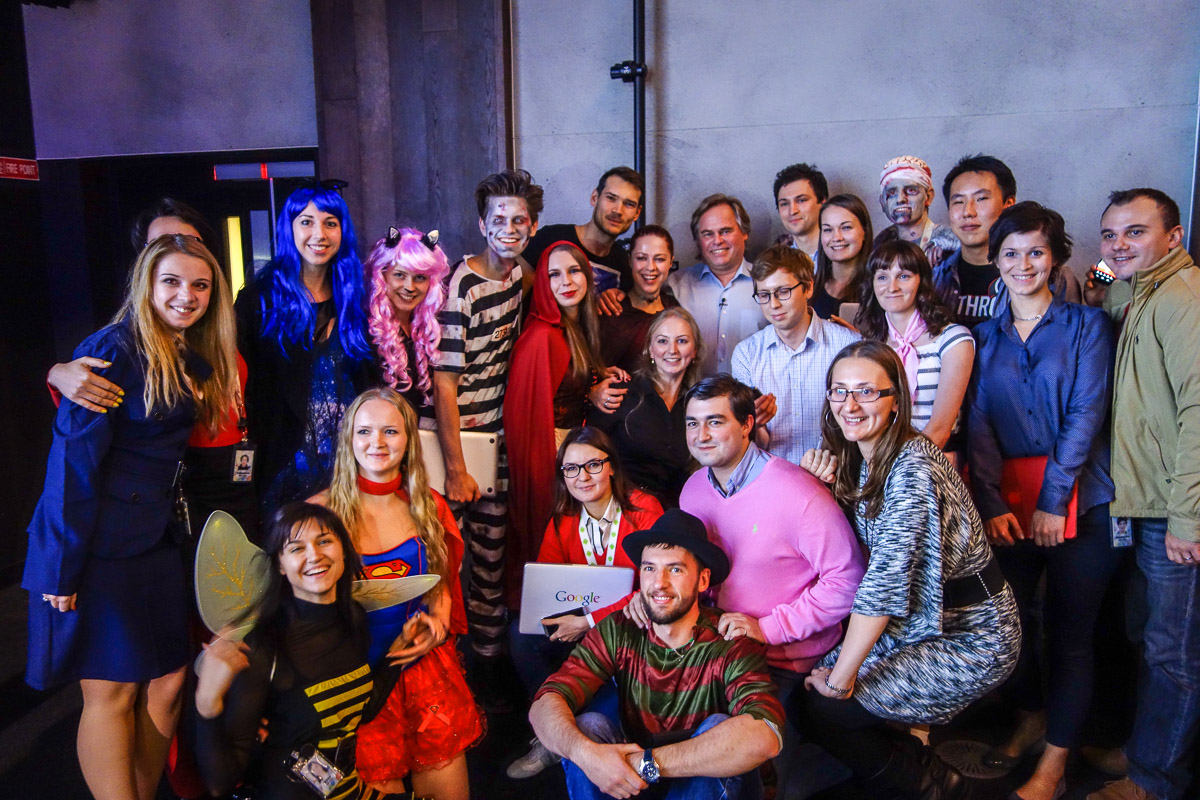 I came as a cybercriminal – they all look normal
That's all from the land of the blarney folks. Top o d' day t'yurz!