A little while back we had the General Secretary of Interpol, Ronald Noble, visit us in Moscow. He really is quite a guy. He's been awarded the French Legion of Honor, is a professor of the New York University School of Law, and – surprise, surprise! – is an honorary professor of the Urals State Legal Academy (if you believe the Russian Wikipedia page on him:). Anyway, it's now my turn to pay him a combined business and social call…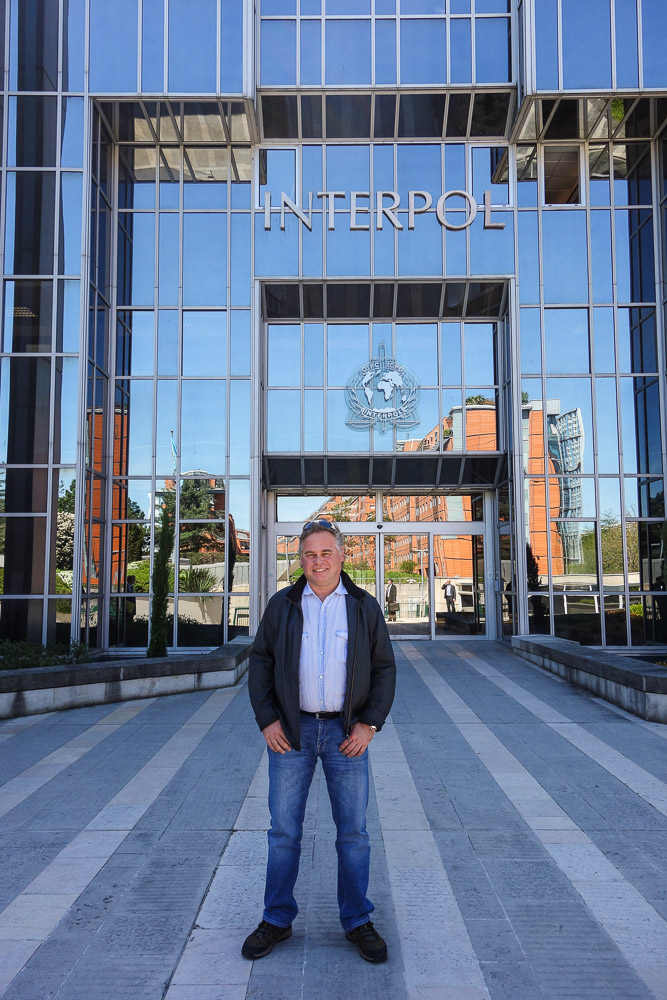 Lyon in France houses the head office of Interpol. When I asked "Can I take photographs?", I was delighted by the answer, "whatever and wherever you like".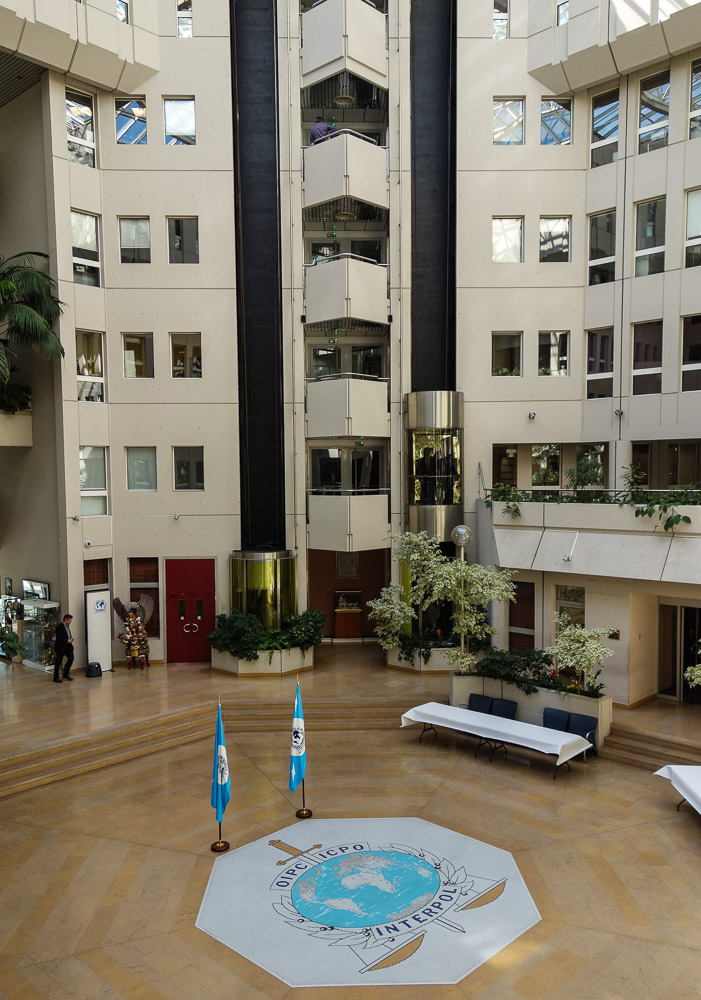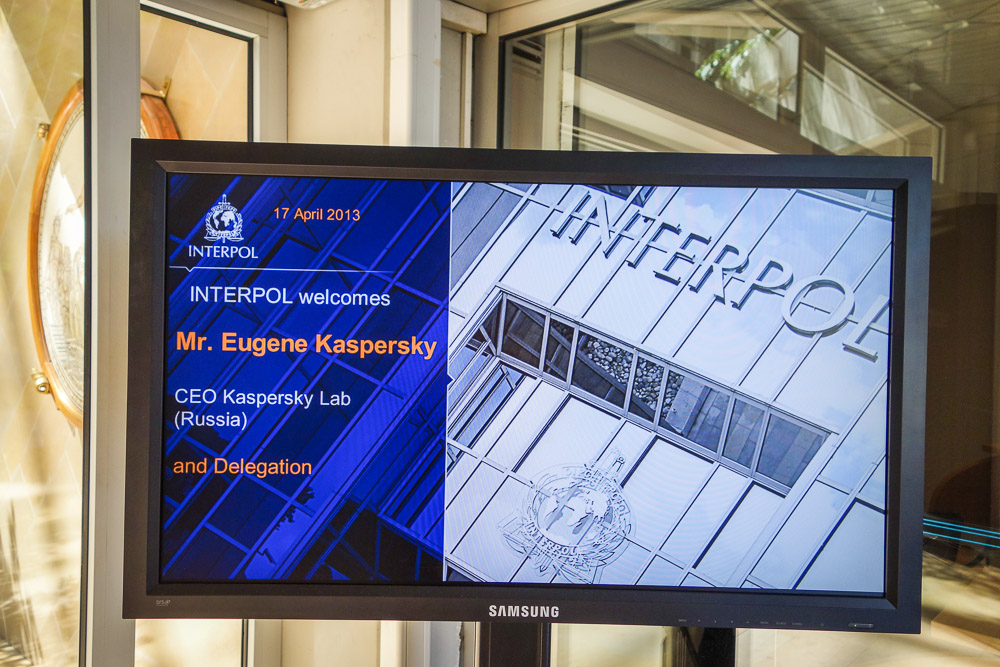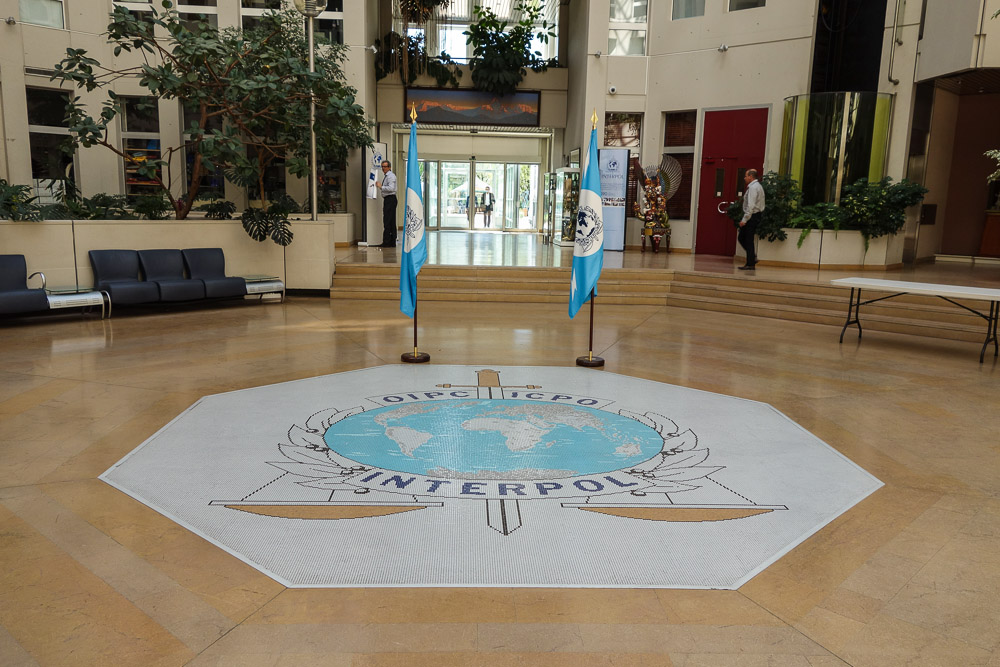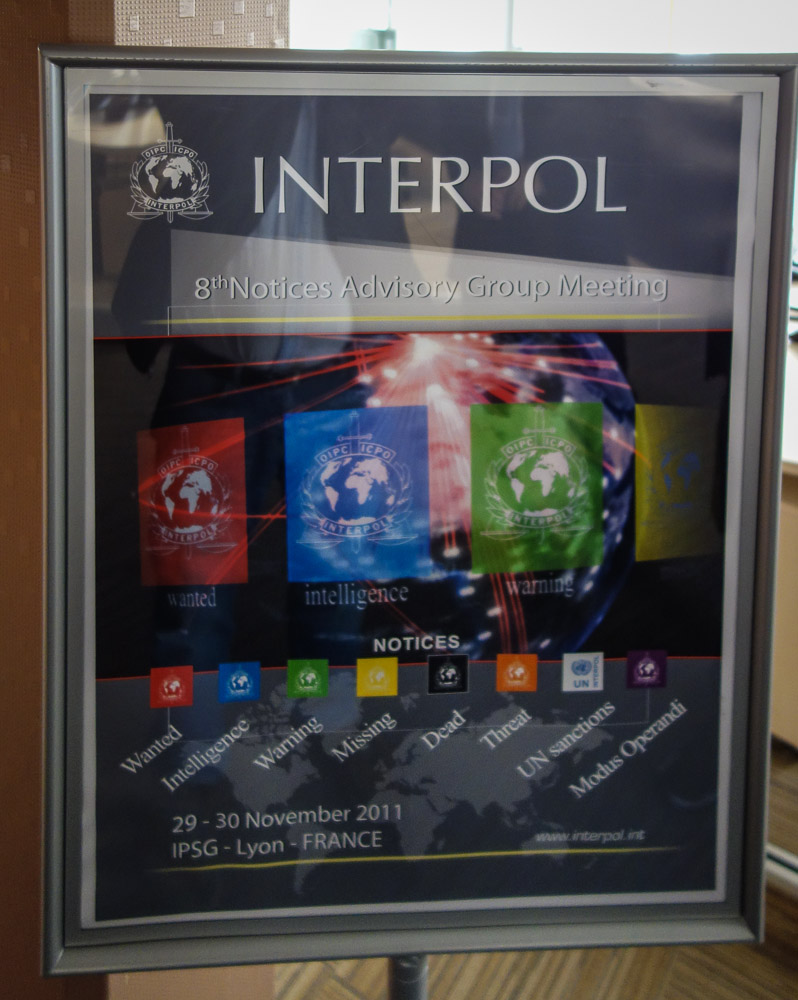 It turns out that Interpol is a colossally computerized organization. It has its own cloud with  all sorts of information on various international villains, including photos, videos, fingerprints, scans of fake passports, stolen cars and other stuff like that. Both Interpol officers round the globe and national police forces can access this service and as a result some investigations are resolved almost momentarily.
Our excellent hosts told us some real interesting recent stories. Examples: A guy had just been celebrating the occasion of his purchase of a Bentley in Monaco, but by the time he went to bed that same day the luxury motor had already been stolen. It was located and its driver arrested the next morning in Croatia – before its new owner had even woken up and realized it had gone! Then there was the one about how it can take just three hours to identify false international passports and their new owners. And various other tales that would all have been impossible before the Internet-era… and before Ron Noble ran Interpol. Before he arrived in 2000 they didn't even have email! And now they're writing their own cloud software.
As well as the cloud there's still hard graft – carried out 24/7 by their Command & Coordination Centers (CCC) in Lyon and Buenos Aires. I was there for the change of shift – "Buenos Dias Buenos Aires!" – and a short handover report before the Lyon staff headed for the hills.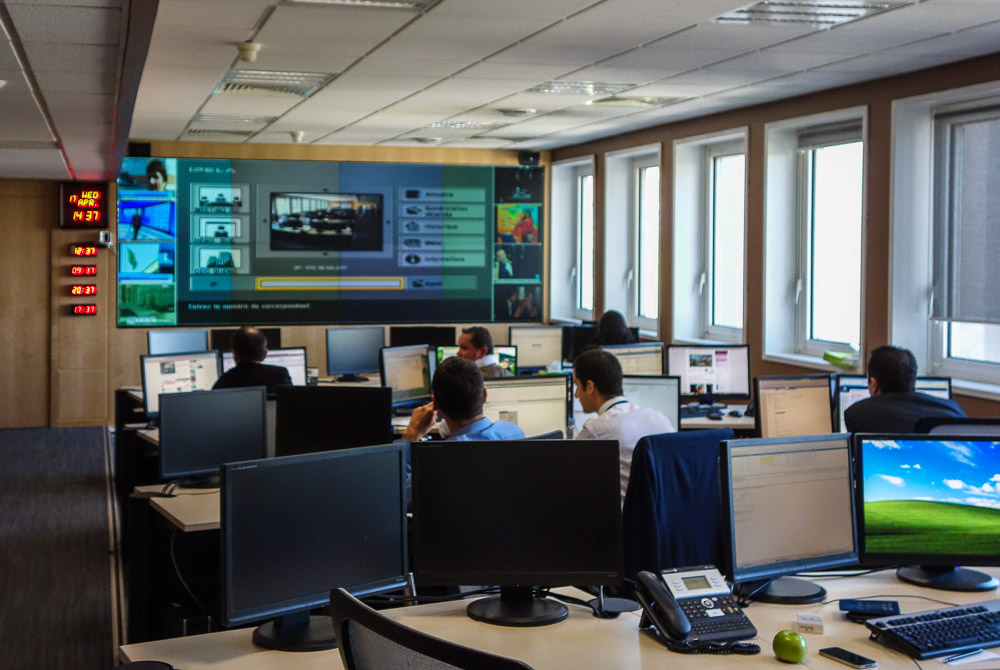 A fascinating organization.
As well as command centers in France and Argentina, Interpol has a third center in Singapore. And it's there where Interpol's new office will be based – what I have for more than ten years been calling a future Internet-Interpol. And at last it's happening! We are actively cooperating with Interpol on this project and will be assisting with our experience, knowledge and tech. So I'm sure that soon the career choices of a whole bunch of cyber-villains will stop being safe and easy ones.
While I was there I spoke at the Interpol conference – I told them about cybercrime and how it differs from ordinary crime. I was pleased to see the conference attended by so many people – there are 190 countries in Interpol, and many of them had sent several folks each – over 500 were present. I've never seen that number of guardians of law and order together at once… well, except in French comedies.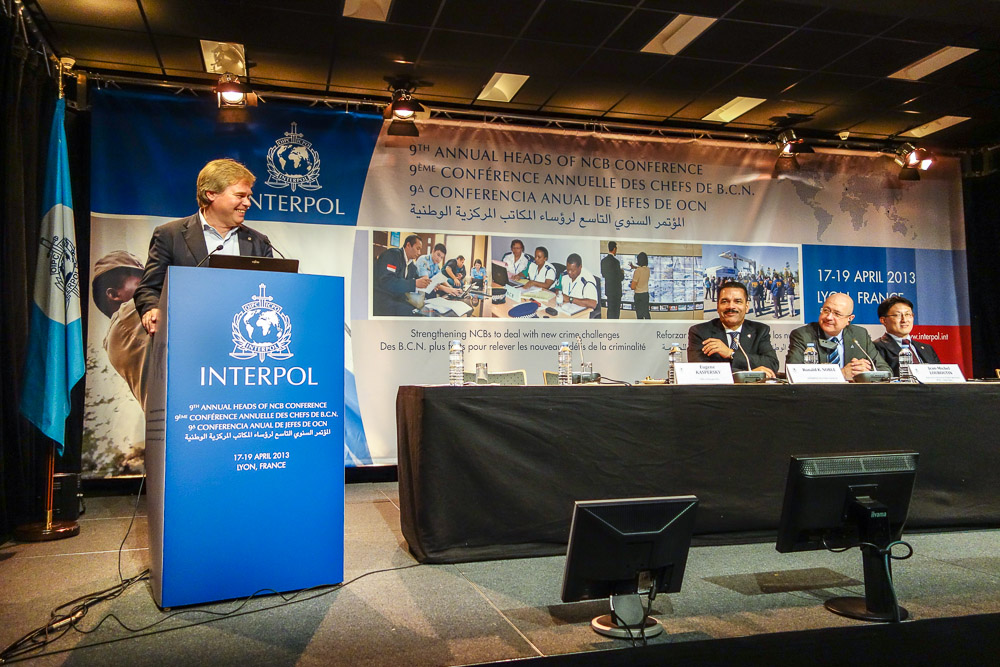 In short, a successful trip!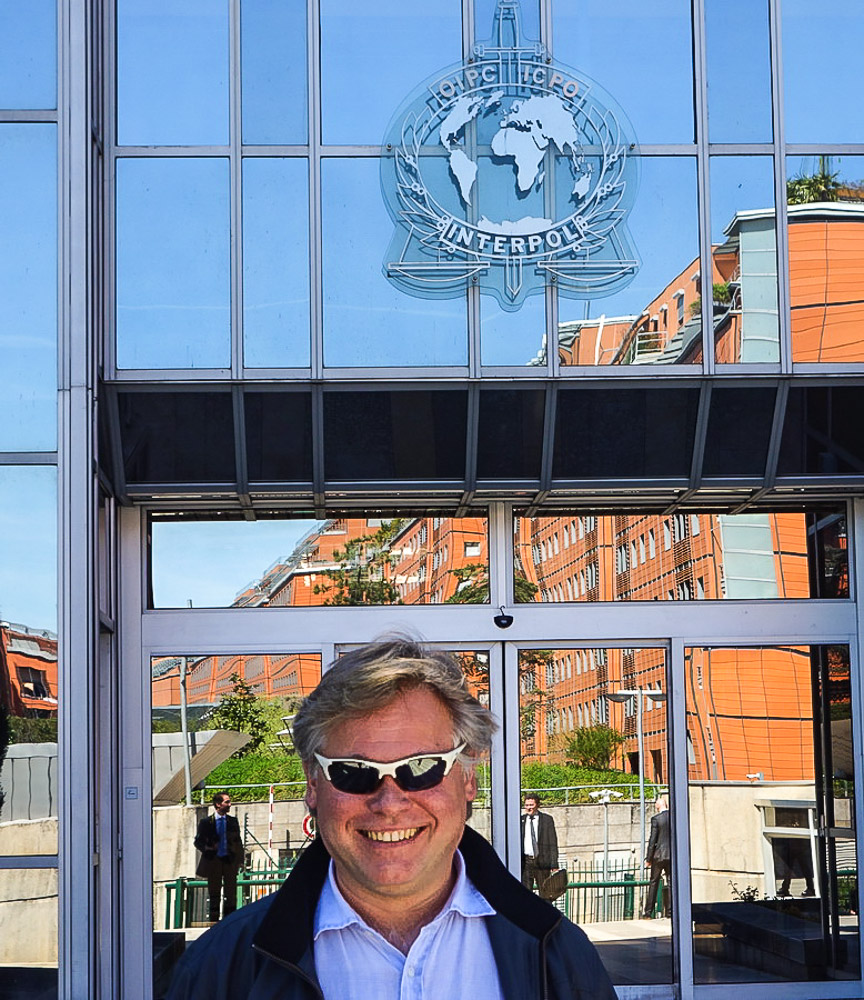 The rest of the photos are here.