Kamchatka-Tourism: Tricky Without Helicopters.
Hi all!
Herewith, the next installment of the travelogue of this year's Kamchatka adventure.
Today you'll be getting the low-down – and lots of pics – on the universal, essential means of transport for navigating the peninsula: the helicopter. A lot of the photos aren't mine; they were taken by other members of the crew of adventurers.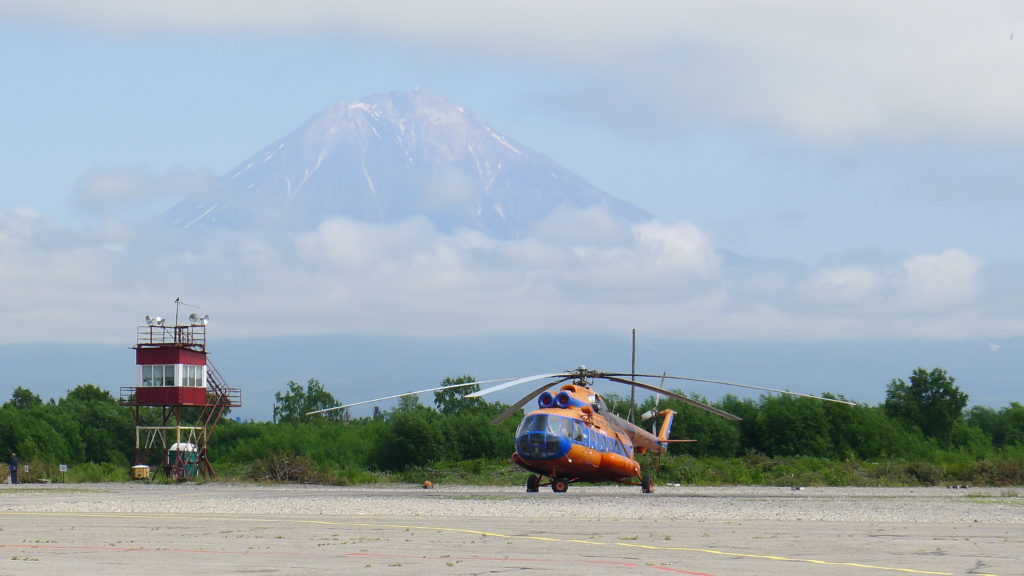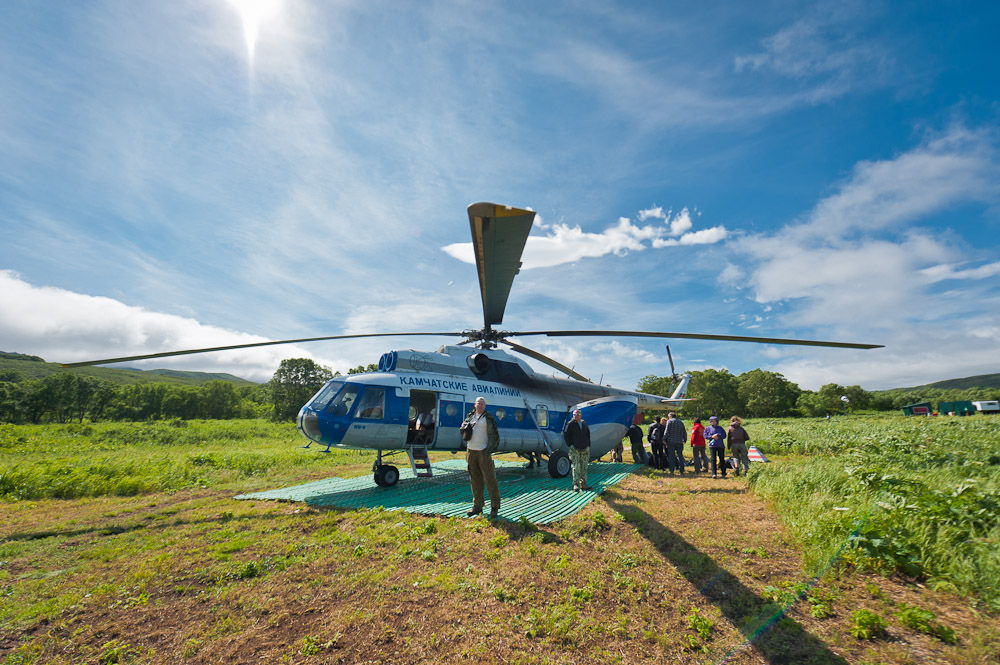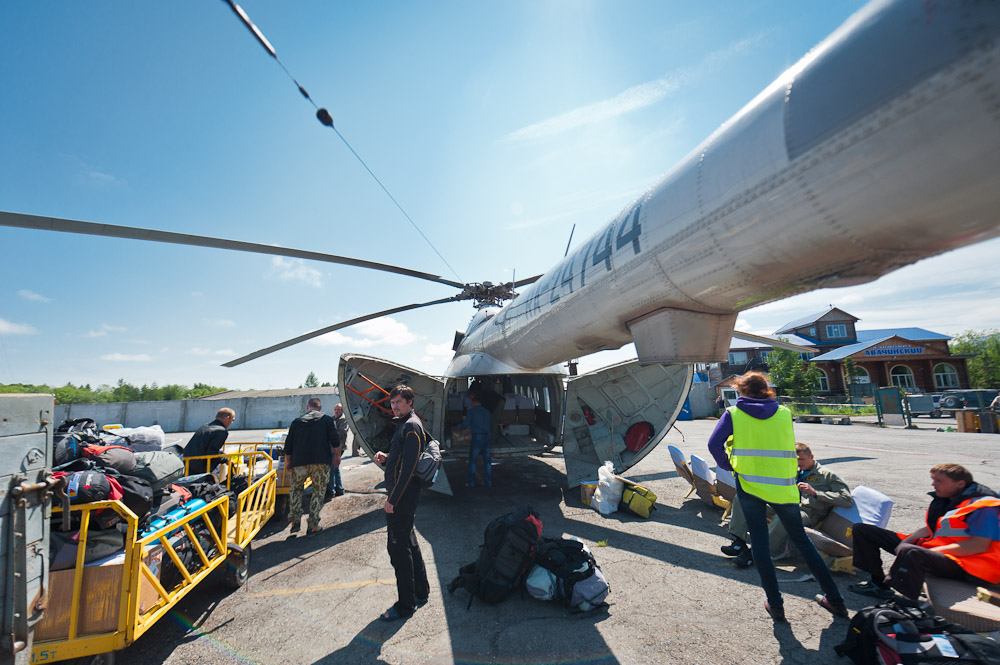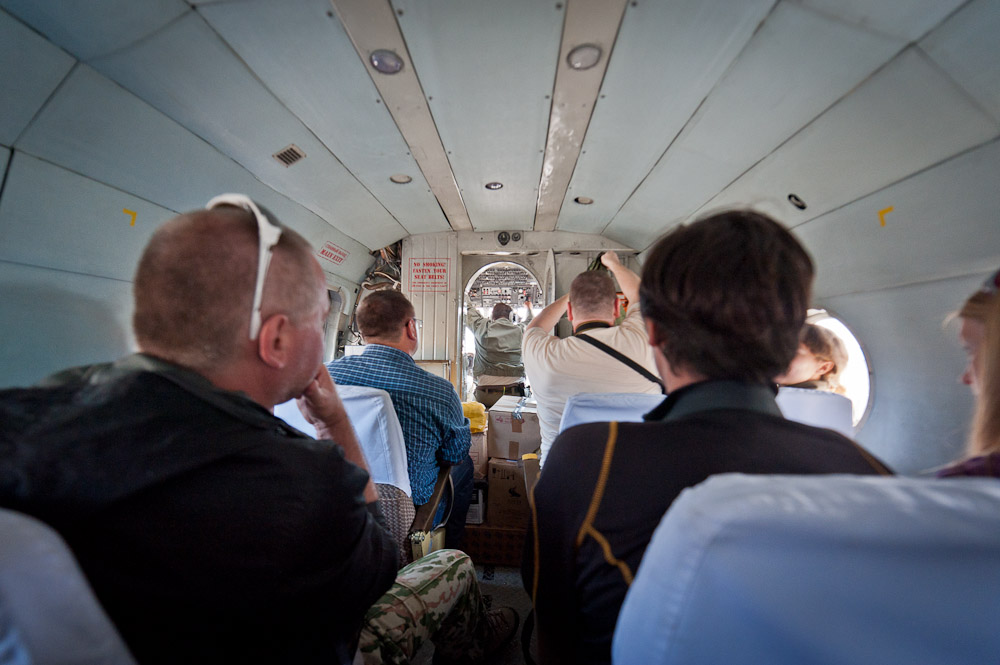 Alas, there aren't all that many roads in Kamchatka, and the ones that do exist never seem to take you in the direction you need. To get to some of the most interesting places there are only two options: to go on foot, or by helicopter. But since the peninsula is hardly small – in fact, bigger than… let's see… the UK (+ Ireland) – you can no doubt guess that getting about on foot isn't really doable in most cases.
For example, to get to Ksudach from the nearest road it's a four-day trip on foot! Then of course there are the four days getting back. Hardly practical. Some manage to get to Ksudach from Khodutka on quad bikes, but that's fairly extreme: the terrain gets really rough, so walking ends up the 'sensible' option after all; it sure beats having to dismount all the time and manhandle quads across rivers. But we didn't have eight days to spare getting to and from just one place. Which left us with just one transportation option: helicopter.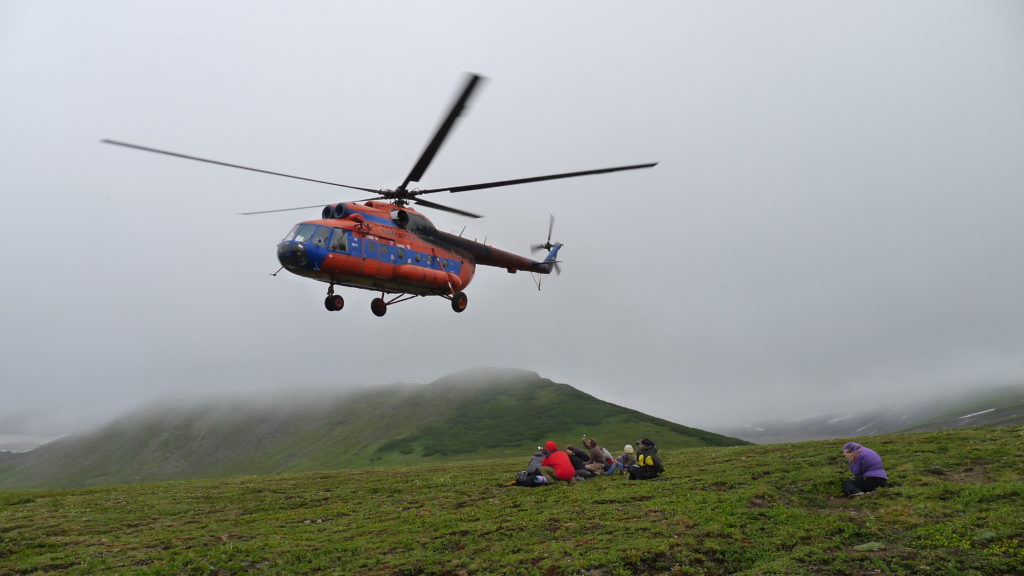 It also turns out that the list of too-far-to-walk-to and wheeled-transport-inaccessible places-to-visit includes such unique, must-see places as the Valley of the Geysers, Khodutka, Ksudach, Kurile lake, and lots of other volcanos and lakes. So again, helicopter turns out to be the only viable option.
And let's not forget that helicopters are also indispensable for rafting – i.e., getting dropped off at the top of a river up a mountain.
Conclusion: solution = helicopter.
Another good thing about helicopters is that they do all the lifting – of foodstuffs, so you don't have to carry potatoes, tinned pineapple, etc. on your back for all the days you spend away from civilization. // Instant meals and other sporty-touristy vacuum-packed garbage – no thanks. Real grub only!
Yet another pro of helicopters: the views through the windows. Really impressive – so much so the photographers among is (most of the posse) were fiercely competing for a place at a free window (you can even open them!). The clatter of shutters jutting out of the portholes sometimes blocked out the whirr of the propellers up above and the roar of the engines! Just kidding :)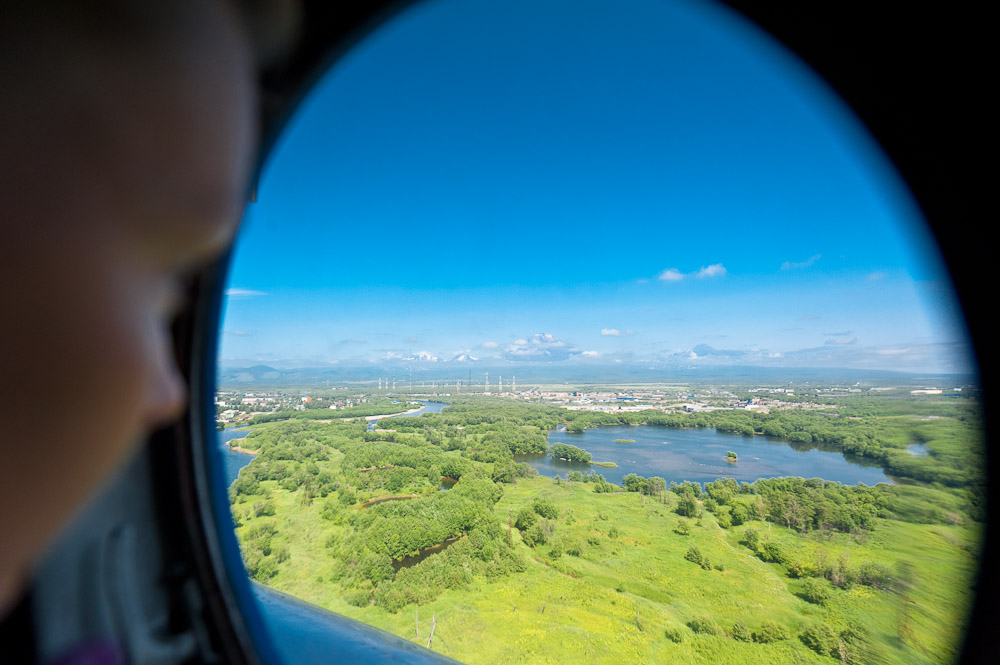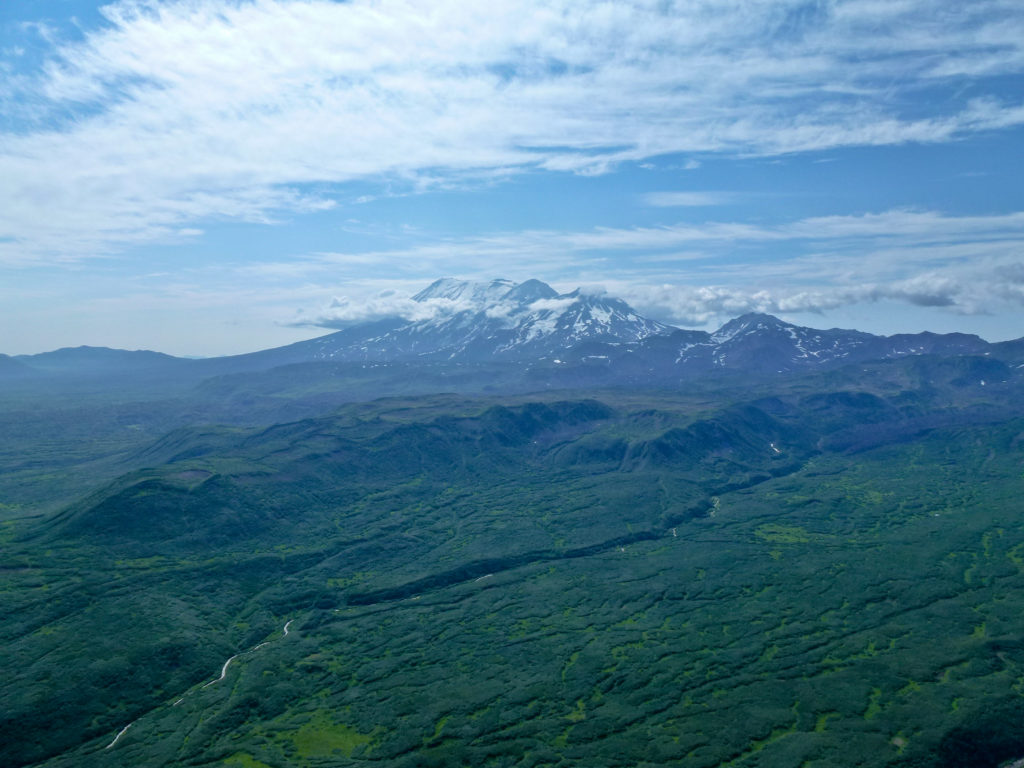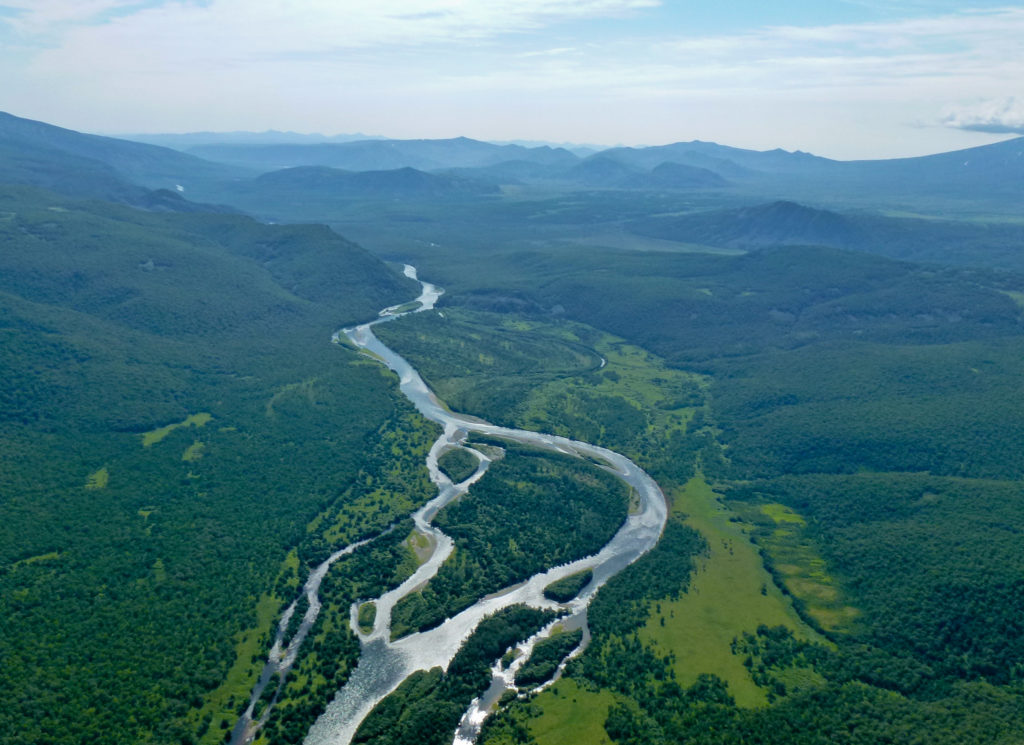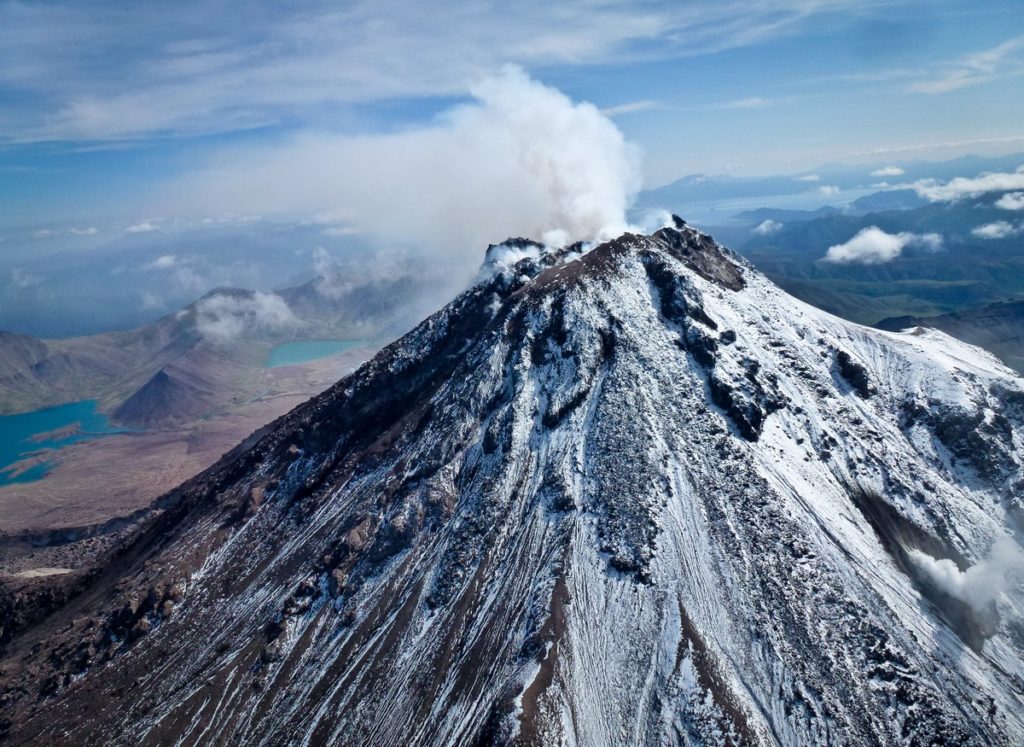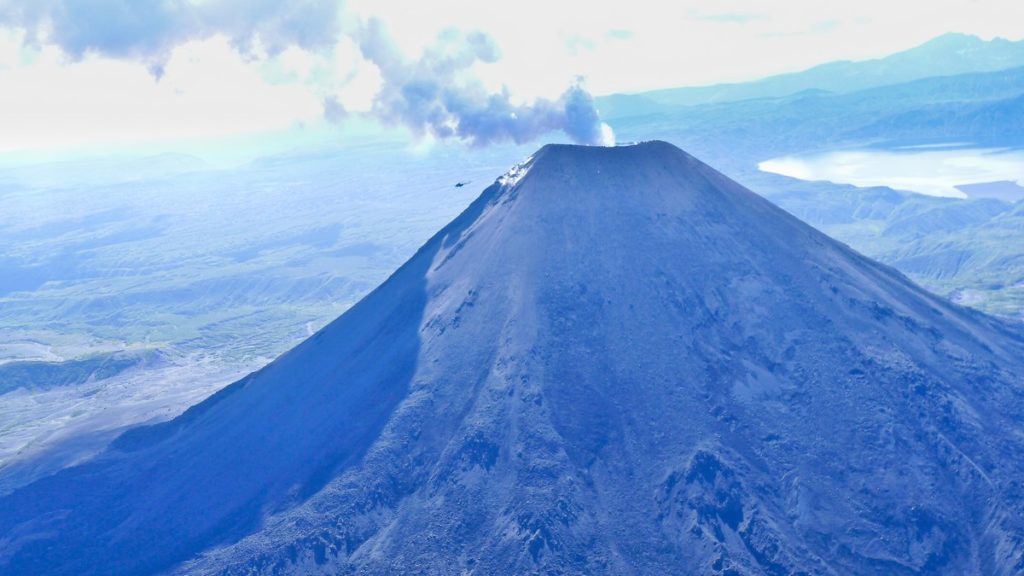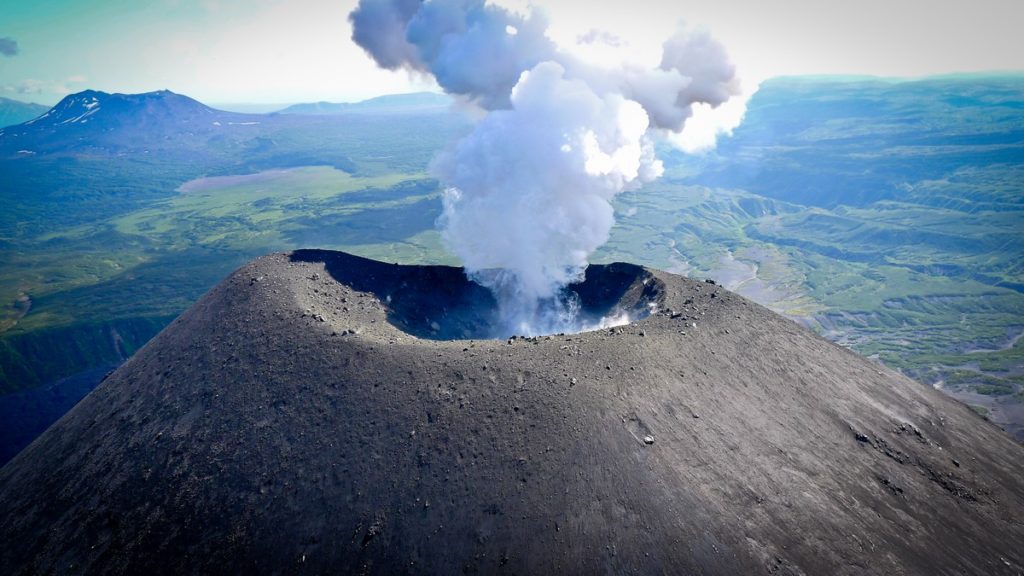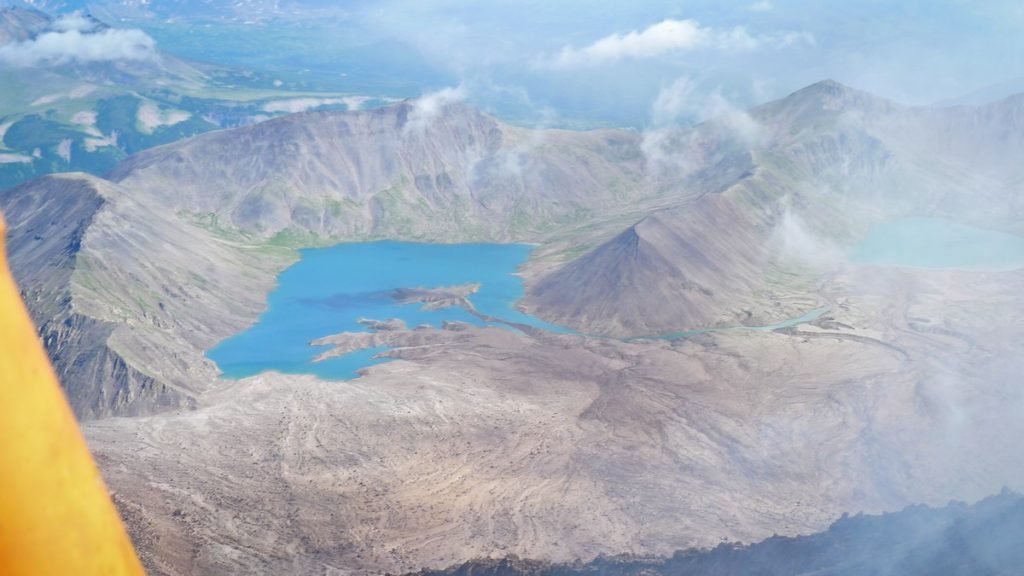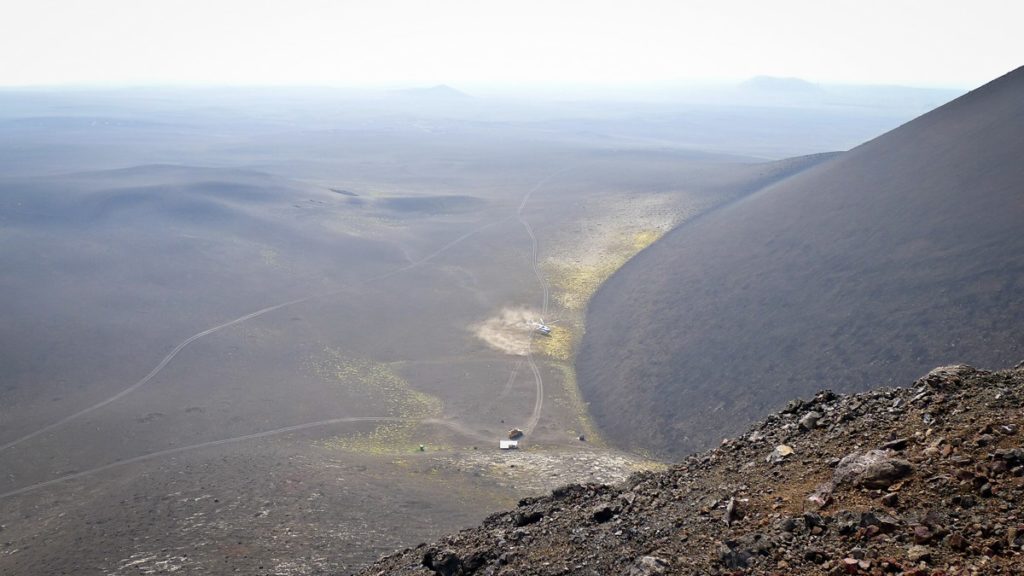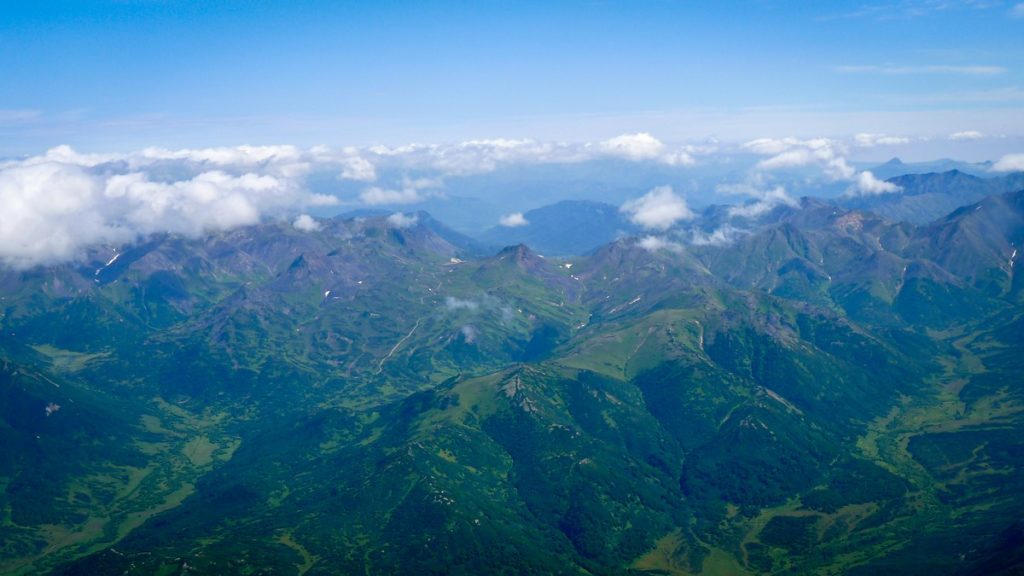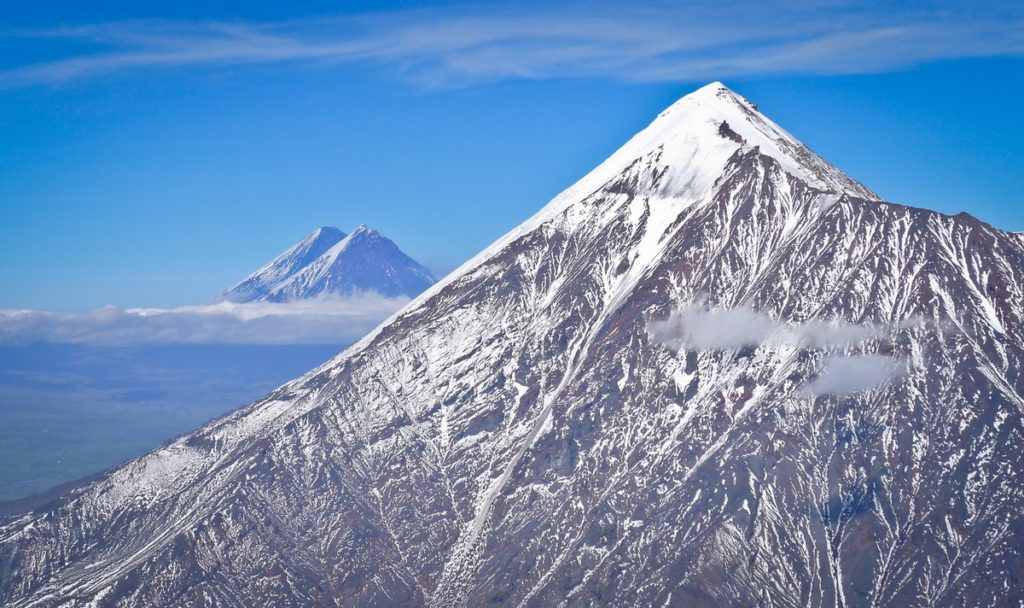 Kamchatka helicopters have one significant con – they're all mostly old Mi-8s, which fly only in conditions of clear visibility. If a route over the mountains has heavy cloud cover, the copters stay grounded, and the tourists have to mill about nearby and, if Russian, remove hulls of sunflower seeds with their teeth, if non-Russian – learn how to! That's how it all worked out for us, anyway – the expedition was delayed for a day due to unsuitable weather.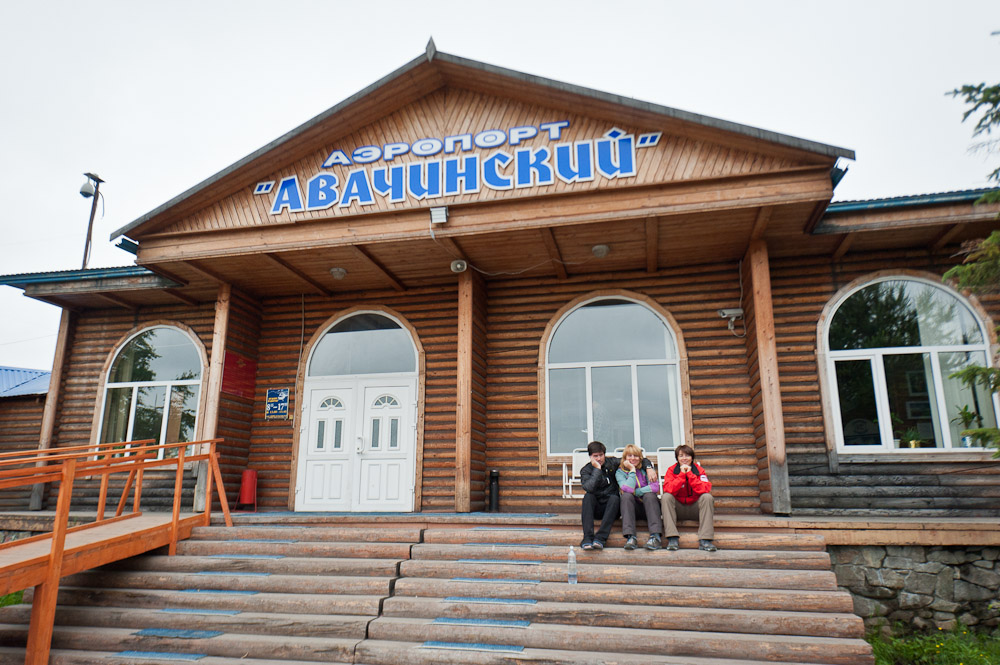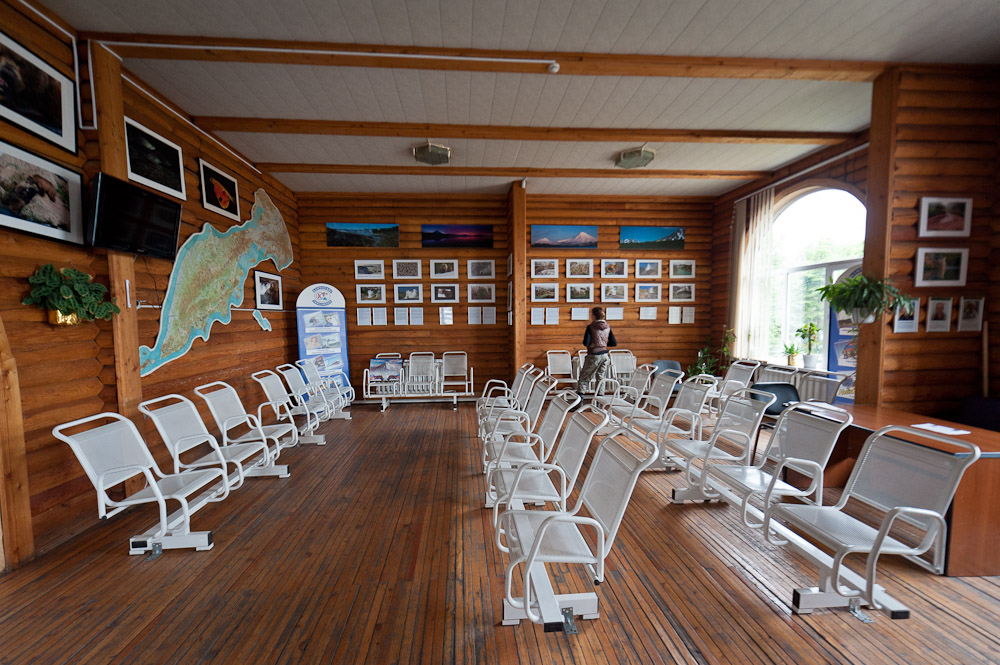 We eventually flew to a spot near Kurile Lake the next day. The previous day we couldn't get to the shores of the lake as there was some kind of bizarre (to us non-locals) really low cloud cover (common – to locals), which even our gallant ace pilot decided was just too risky. Reflecting on the changeable local weather conditions, our main guide, Denis, opined: "The weather here is always good, it's just the climate that's harsh." :)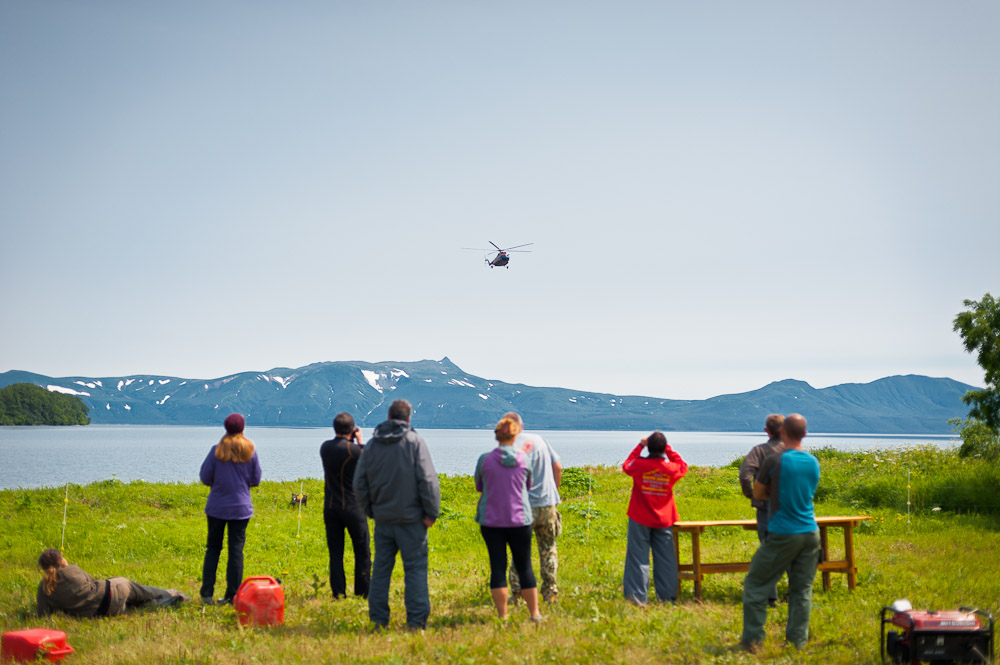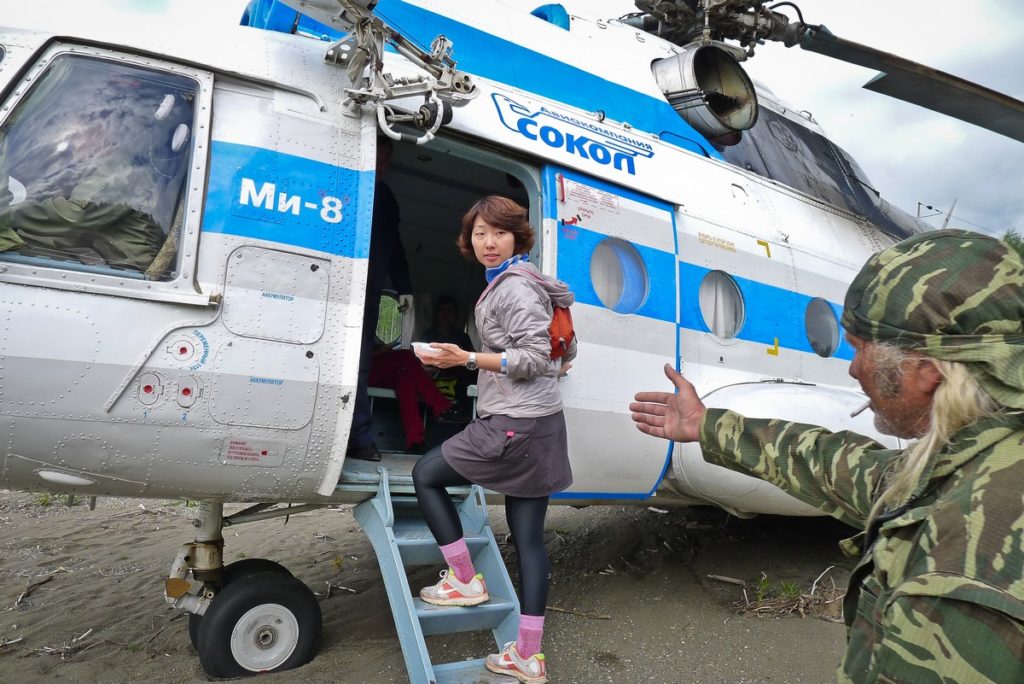 On Kamchatka treks there are two taboos. Experience has shown that (1) any positive comments regarding the weather, or – worse – (2) any mention of sun cream, inevitably brings forth rain – lots thereof. We had quite a bit of fun coming up with codenames to use in place of "sunny", "factor 20", etc.
There's another rather unpleasant minus when it comes to Kamchatka helicopters – the prohibitive prices. The cost of a one-hour flight with various companies is $4200 – $4500. The flight from Petropavlosk-Kamchatsky to Kurile Lake (with a quick touchdown en route) takes 2.5 hours; to Tolbachik and the Severny Proriv (with a stop at the Valley of the Geysers, Uzon, and flying around the volcanos) takes approximately 5.5 hours. The helicopter holds 15 passengers plus their "cargo"… so it works out that the cost for a simple excursion to the Geysers and Uzon gets on for a thousand dollars per person. Ouch!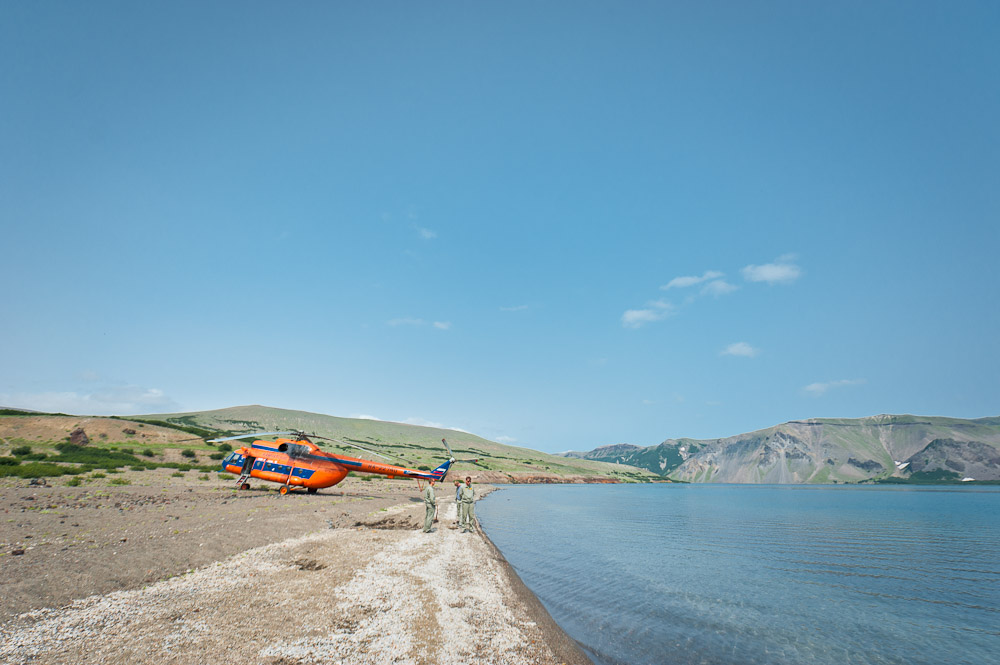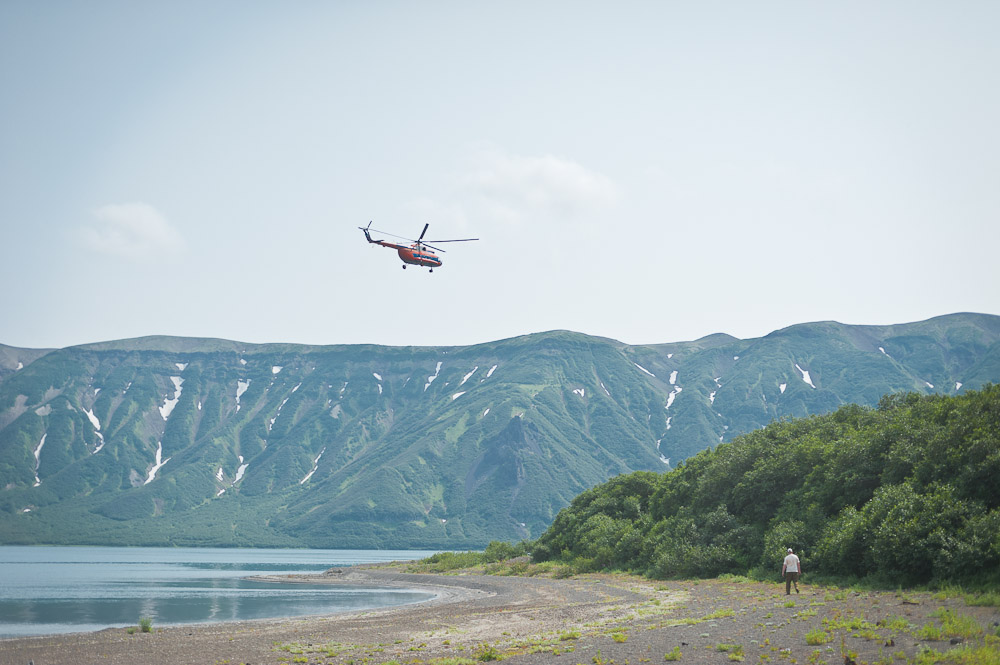 It is possible to go cross-country/off-road in an all-terrain bus – but to Tolbachik peak-season prices start at $3300 for a ZIL 131, and from $5000 for a Kamaz or Ural for five to six days. To get just to Mutnovsky volcano the cost is around $800. But can you imagine the ride? Smooth – NOT!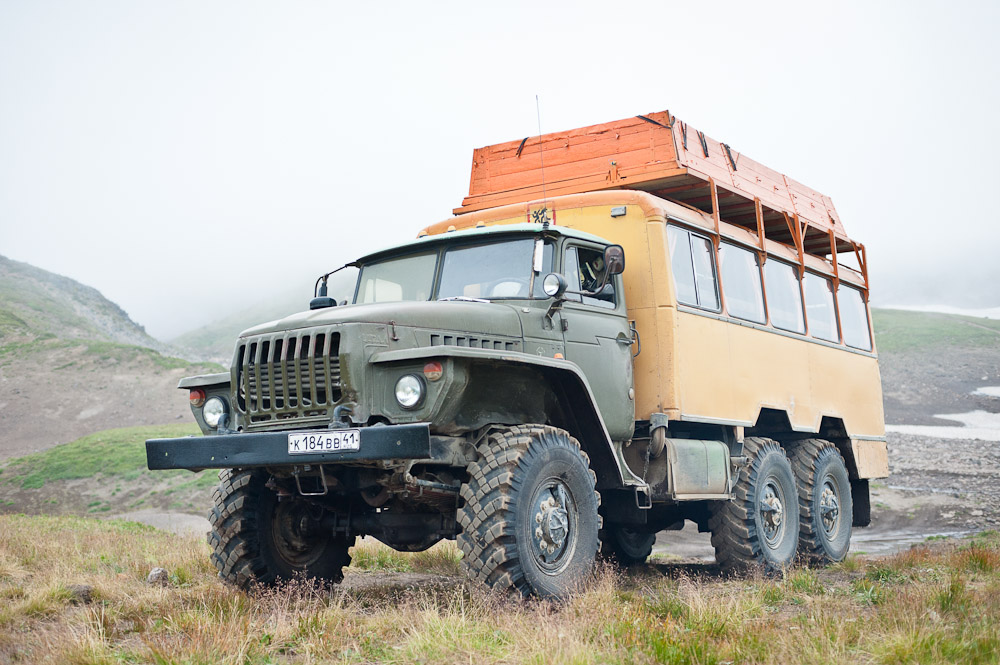 By the way, just one wheel on this truck in a local auto-parts shop costs nearly $700!
The cost of fuel goes like this: 92 RON – just over a dollar; 95 RON – a wee bit more. Diesel is always around the same price as 92 RON. In remote places, where gas stations are few and far between, there's a price markup for delivery. Besides, in the fall (so I was told) the price gradually gets nudged up to $1.25. Other curious pricings:
A pint of draught beer costs around $4.
A bus fare: $0.5.
Express minibus fare: $1.
A taxi to Yelizovo (from Petropavlosk- Kamchatsky) – $20-30; to Paratunka – $30-40; return trips are discounted.
Each year prices tend to go up on average 5-10%.
By the way, the average markup of a travel agency on simple tours with a straightforward itinerary can get up to 20%. If a tour is complicated – more.
Air tickets: If you book/purchase well in advance it's possible to pay less than $700 for a round-trip from Moscow, while flights in low season go from $330 to $500. But for peak season 2012, for those who didn't buy tix well in advance, the cost was… $2000! Economy class! Crikey! It just goes to show: the early bird really does always catch the worm!
Finally, I advise you have a look at some of the stunning photos taken by one of our crew members when flying from Moscow to Kamchatka. The blog is in Russian, but you can still admire the pics.