In Nizhny Novgorod: for a conference called CIPR – and a promenade that's superior by far!
Hi folks!
We've never been busier, and that goes for the whole of the fateful 2022 and also the first half of this year. Busy as bees we are. And it's the same for me personally as well as the Kompany: business trips almost back-to-back, with "breathers" in-between back home turning into busy workdays too. But it is what it is, and who am I to complain?…
As per the eternal tradition at K though – in addition to working hard we also play hard. Last Friday we had the annual Kiddies Day at HQ, and soon – in July – we'll be having our annual K-Birthday all-dayer, back after last year's omission. While the other day there was some more "play" for me, though I'd hardly call it hard. Still just as fun…
I was in Nizhny Novgorod – on business, of course, but I managed to fit in the mandatory walkabout downtown – specifically, along the city's famed pedestrianized Bolshaya Pokrovskaya Street – the perfect spot stretch for strolling, eating, drinking, chilling, and assorted other (legal) pastiming…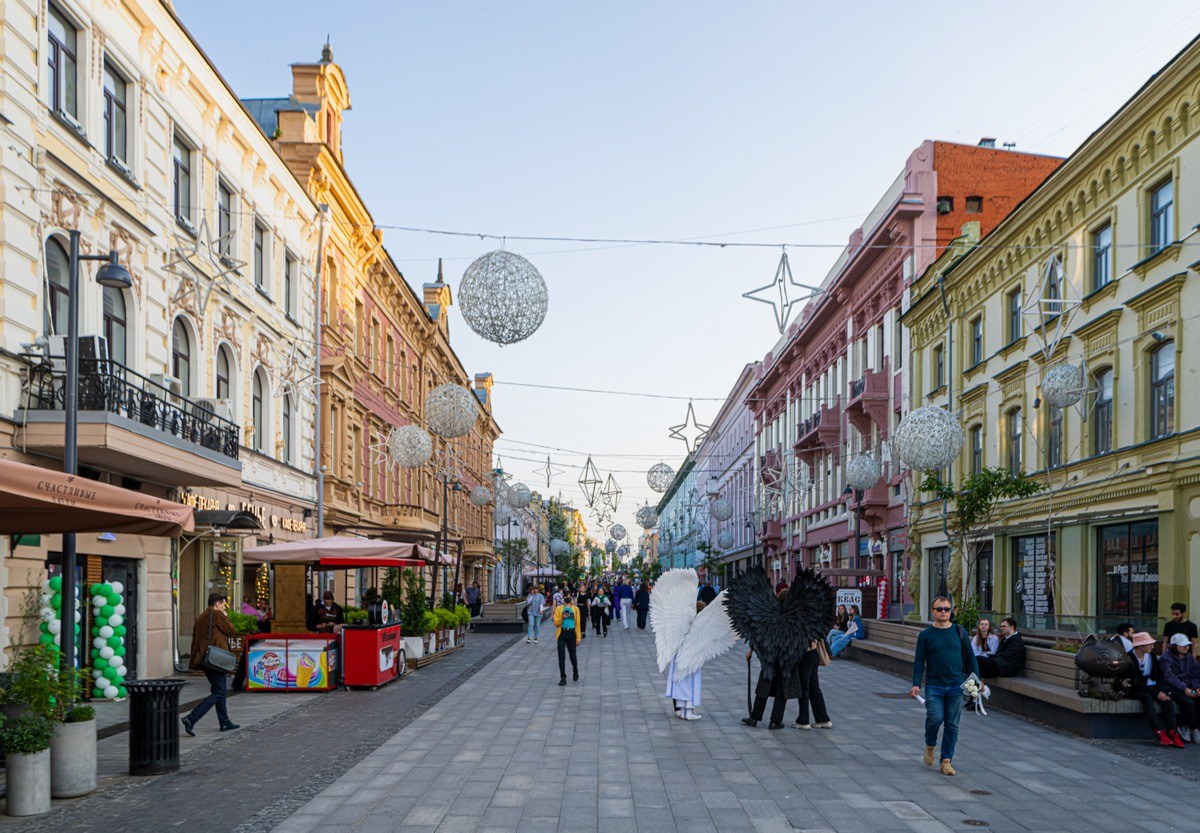 It seems angels are a thing of late, not only in Belarus but here too!
Bronze sculptures a thing along the street also: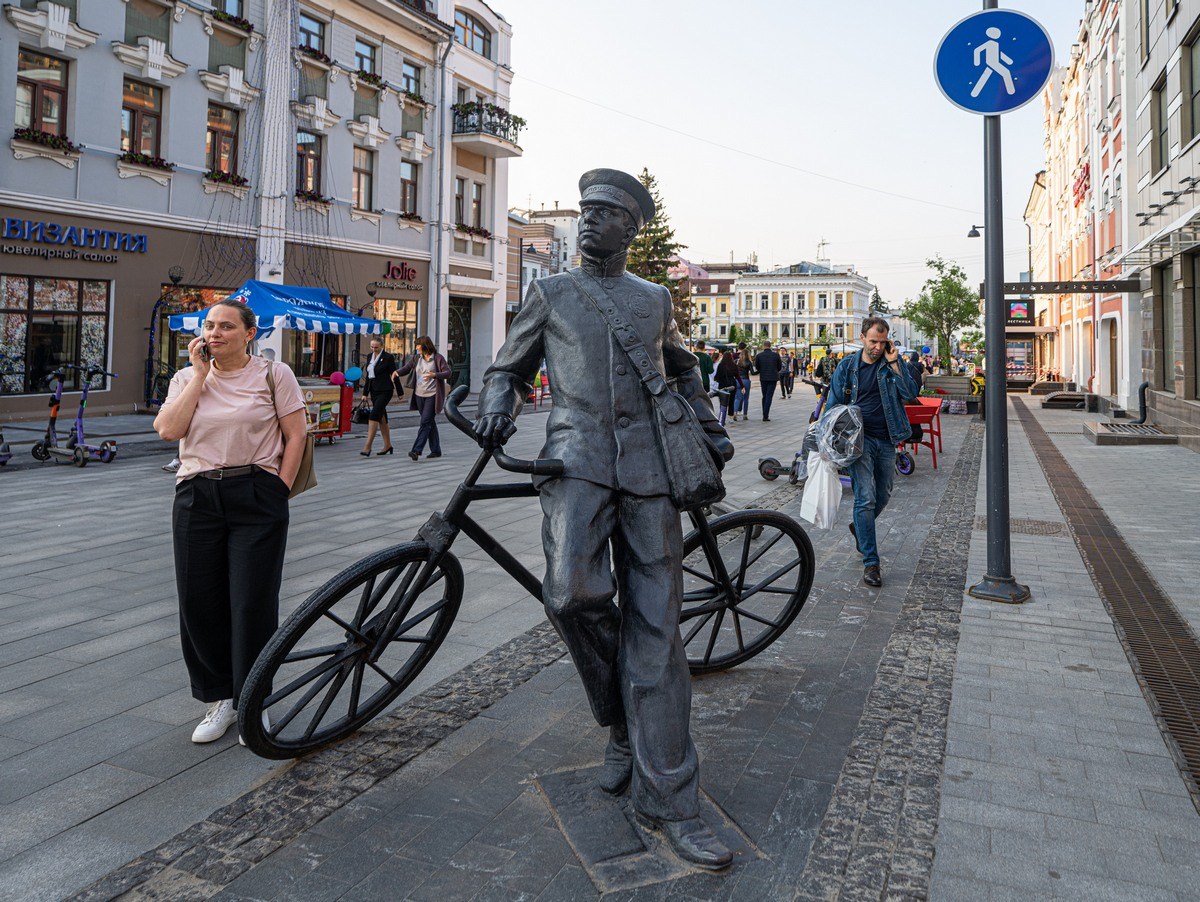 But I'm getting ahead of myself. First up: work…
We were in Nizhny for the CIPR Conference (CIPR being a transliteration from the Russian "ЦИПР", which stands for "Digital Industry of Industrial Russia". As per – all was interesting, necessary, useful, intense, exhausting! All good. Thank you to all participants!
Here's our stand before the conference began: modest, but it turned out to be very popular ->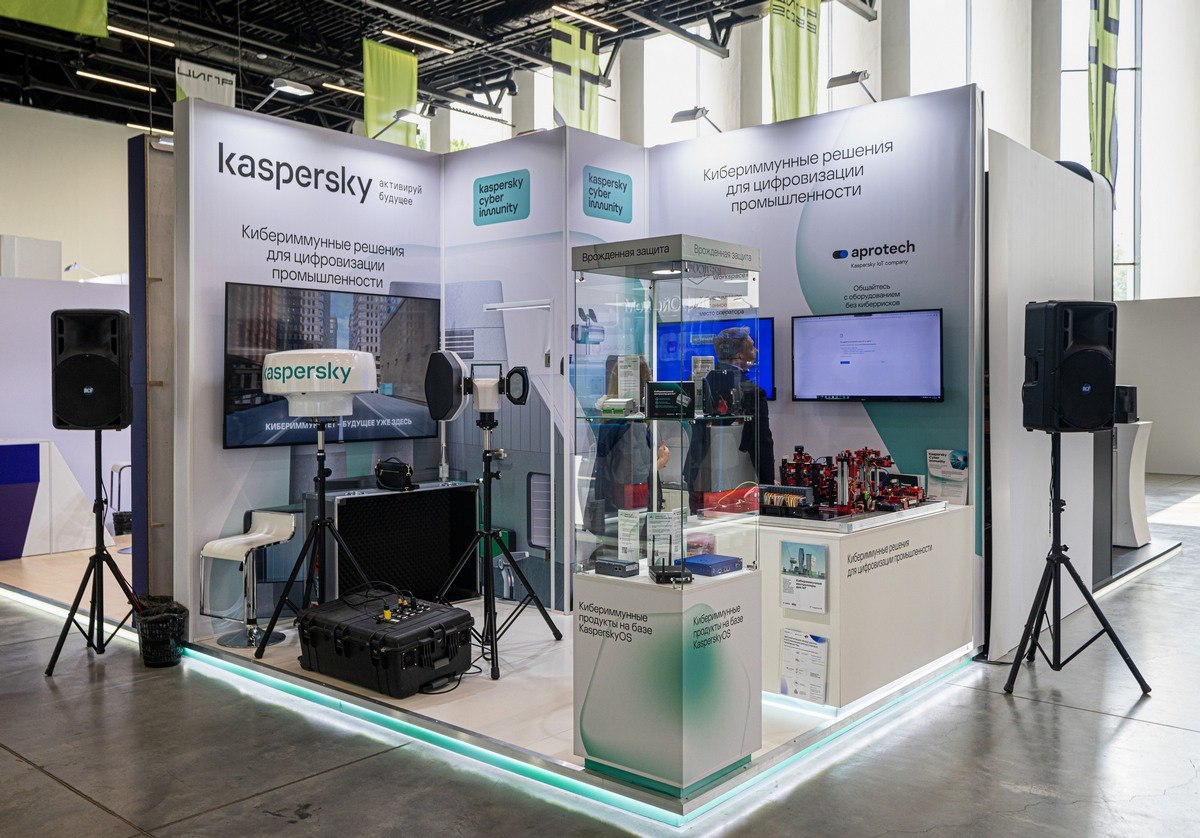 Our MyOffice was here too! ->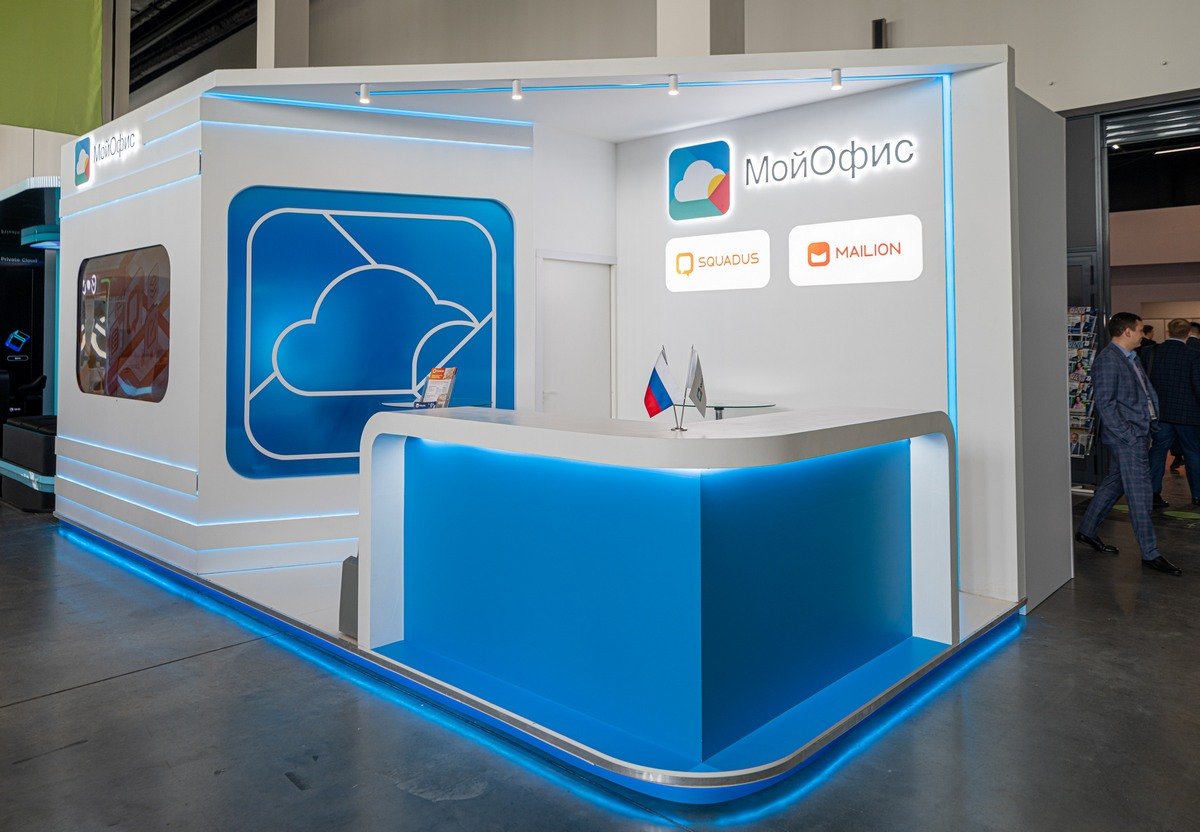 It's a good job I got these snaps taken before the opening, since it was rammed once it had gotten going.
More pre-opening pics ->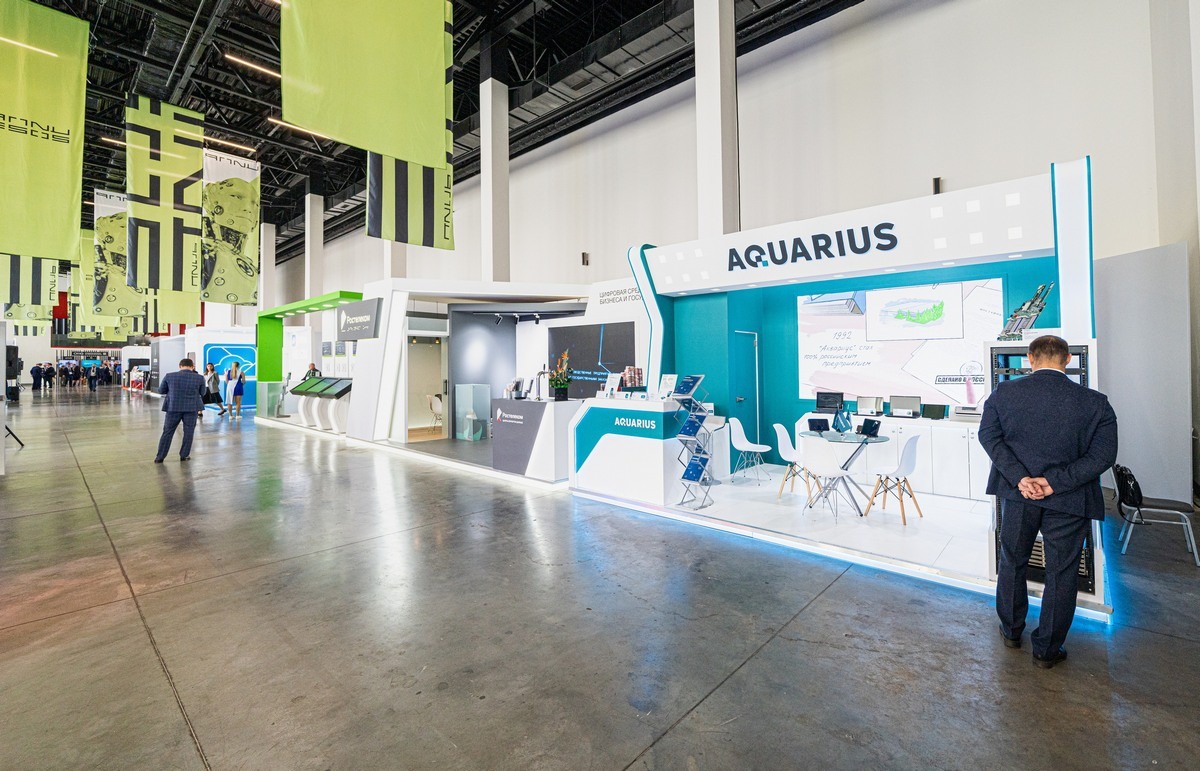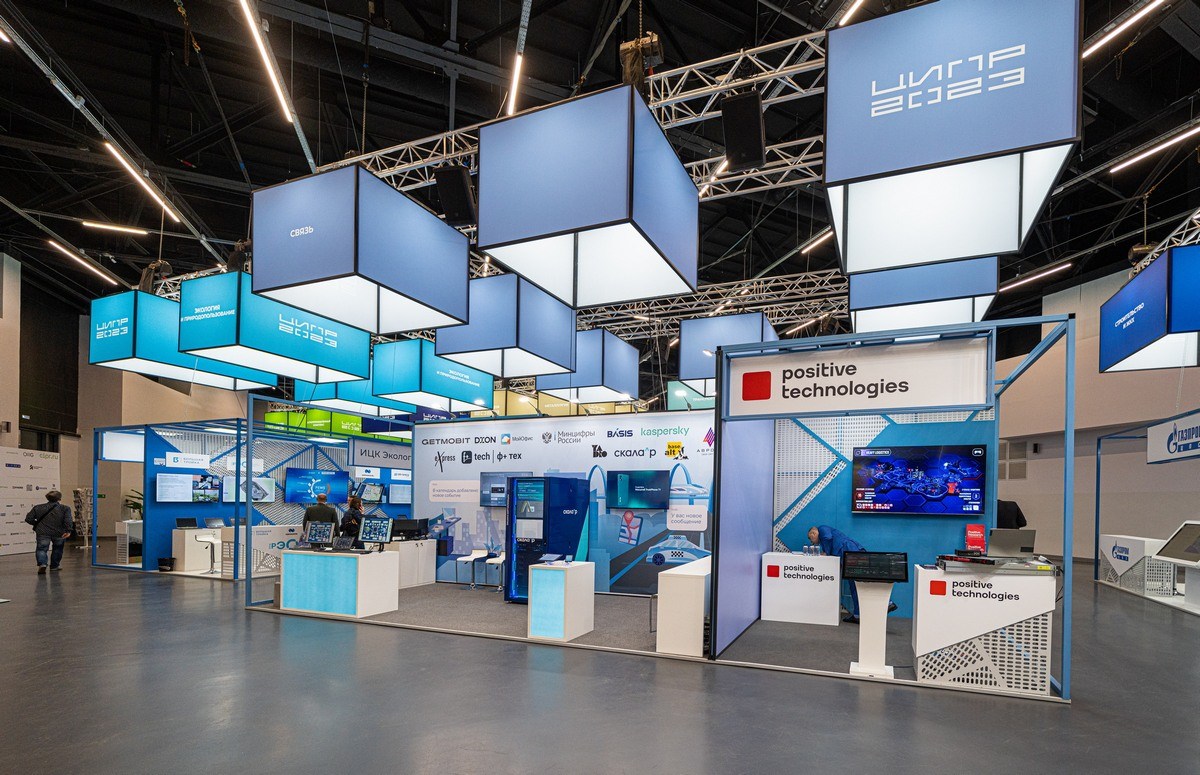 The Belarus stand. No angels observed…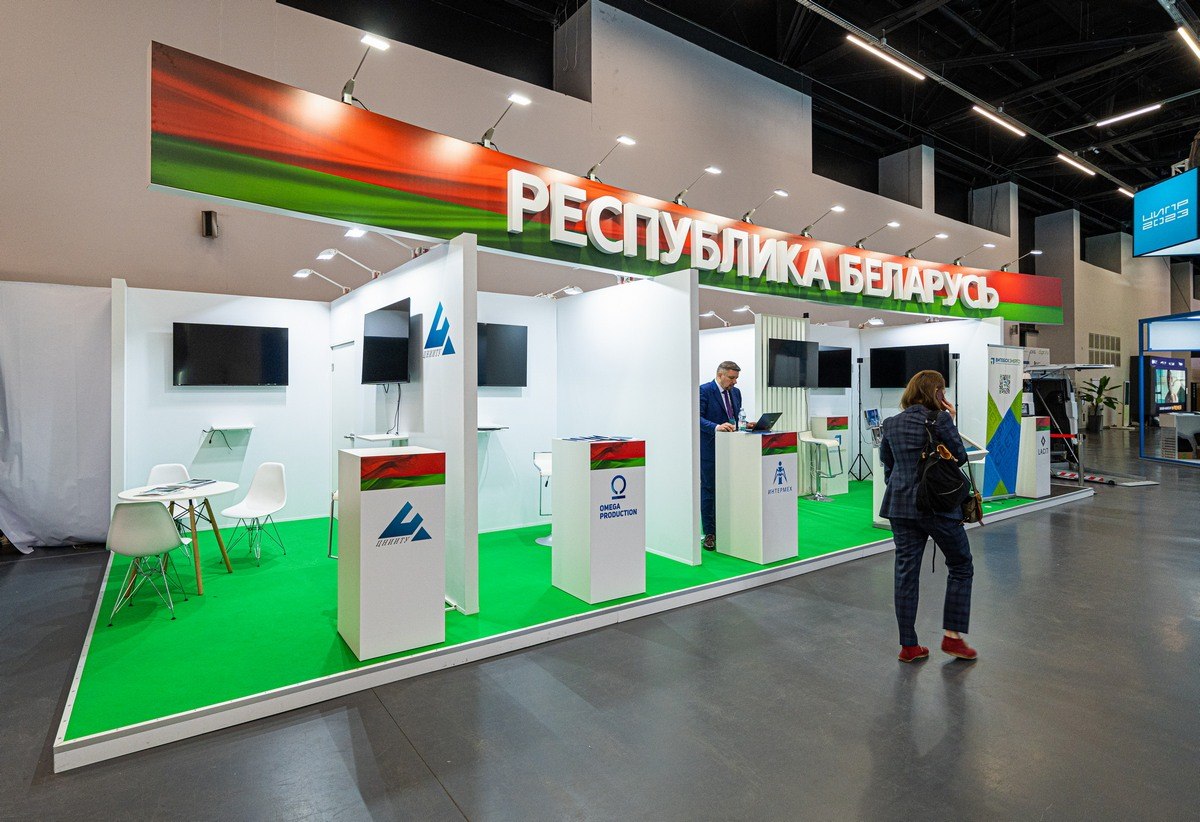 Russia's "Atom" electric car prototype: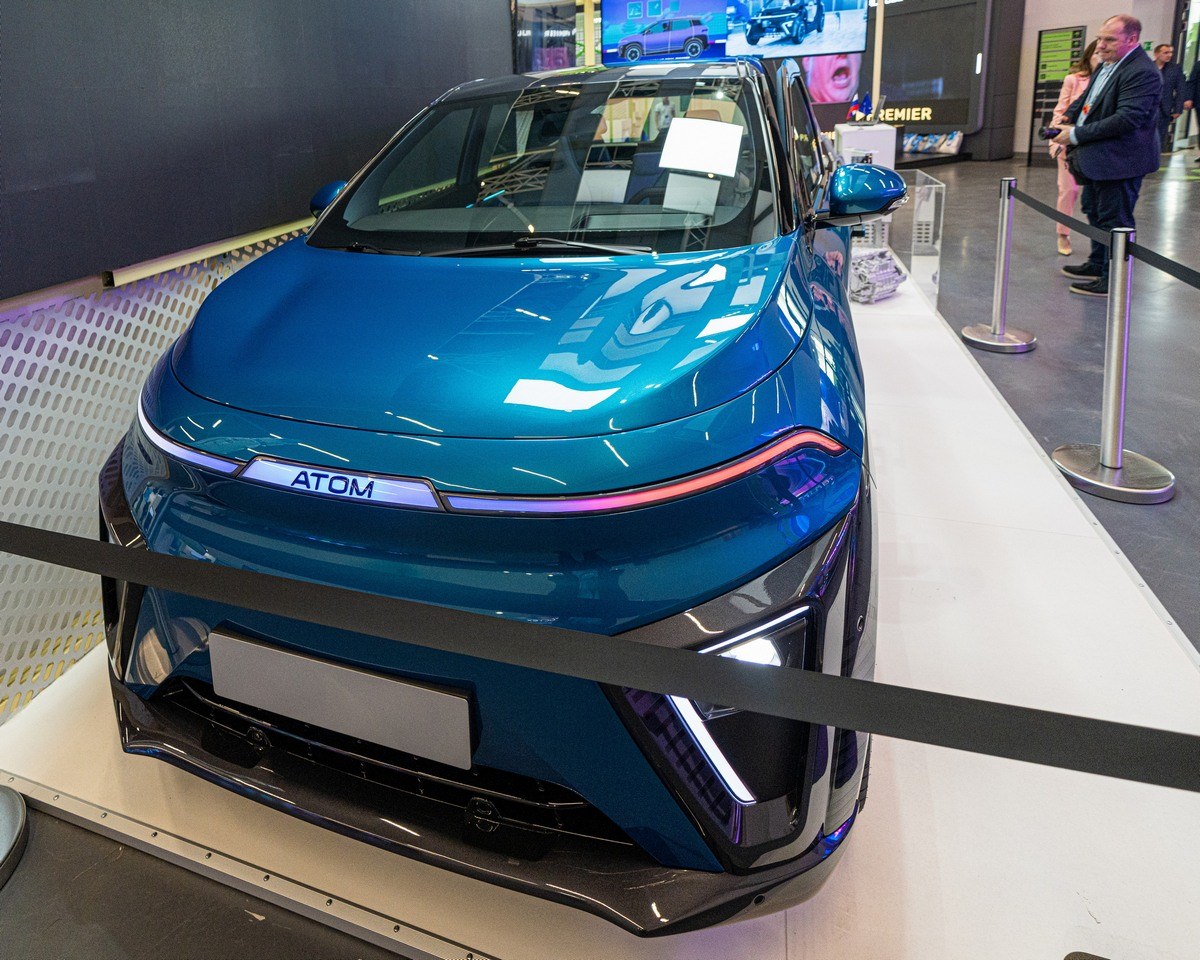 And that's about it from the exhibition. Time to head back out and onto Bolshaya Pokrovskaya Street for our stroll…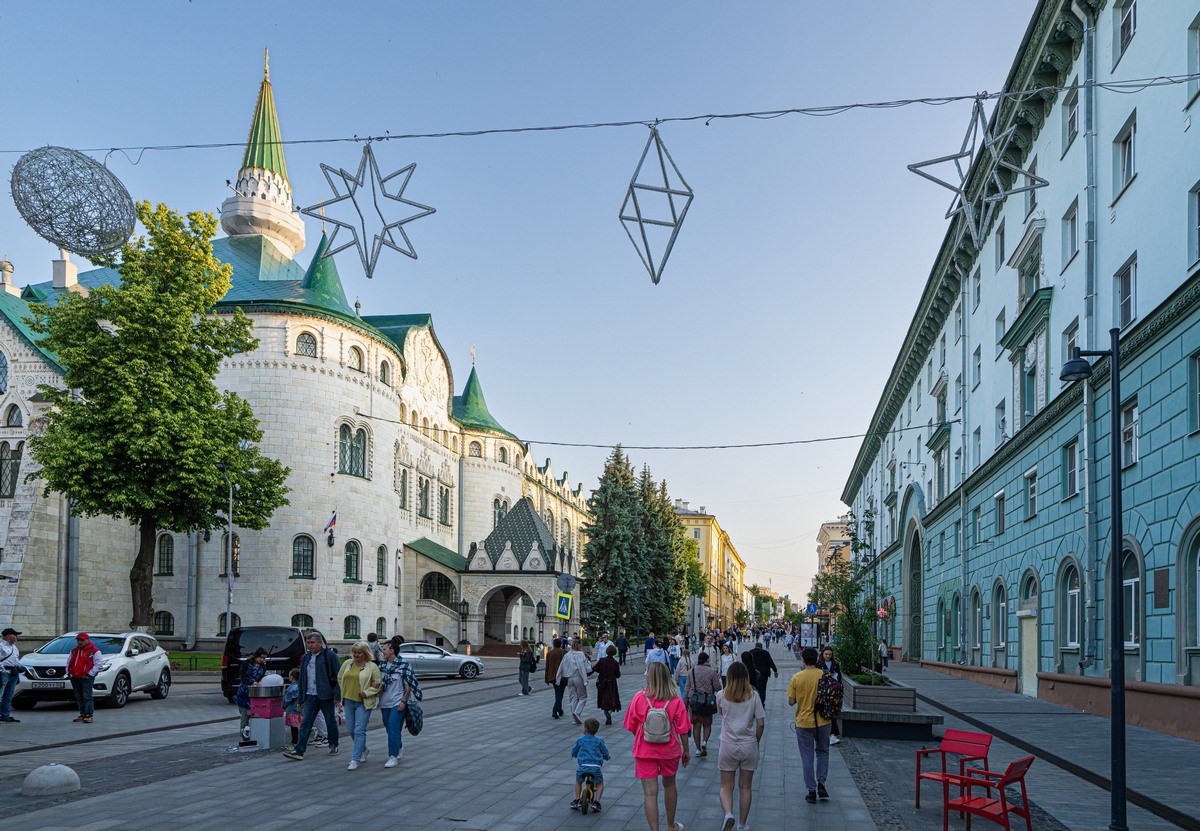 In places – simply wonderful! ->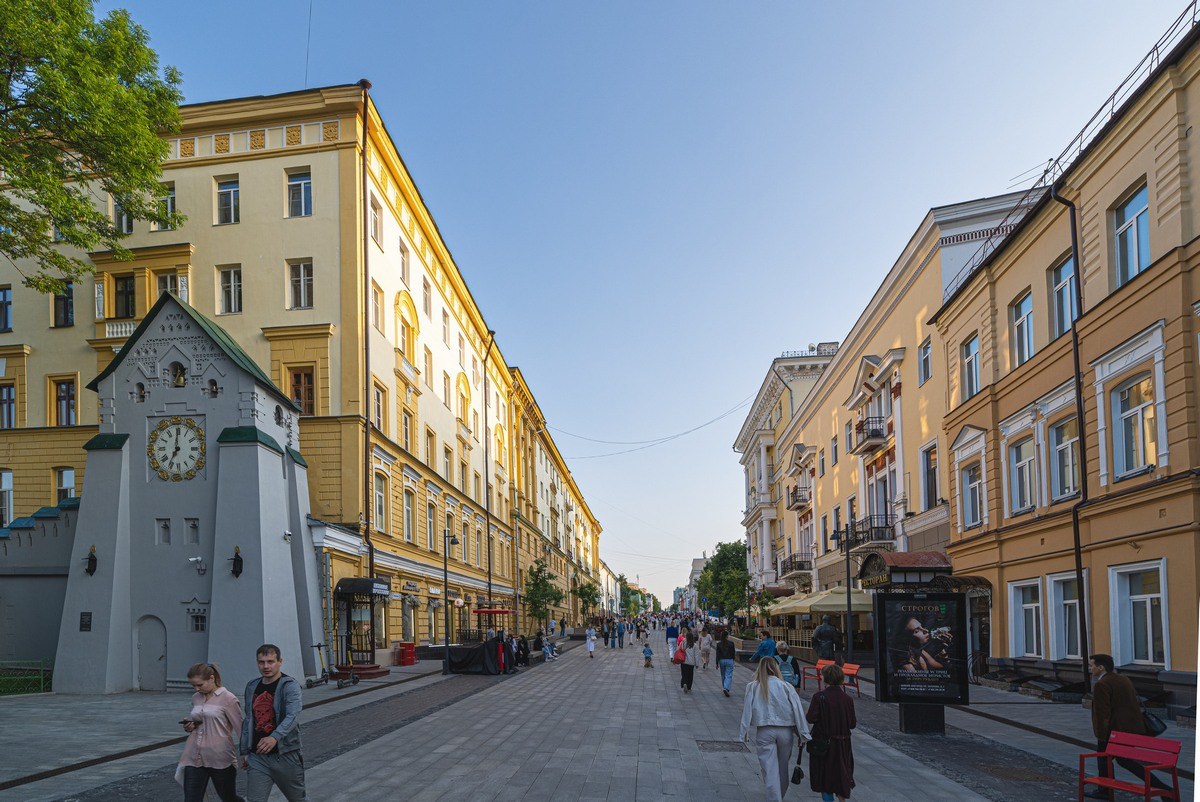 Inviting places to eat…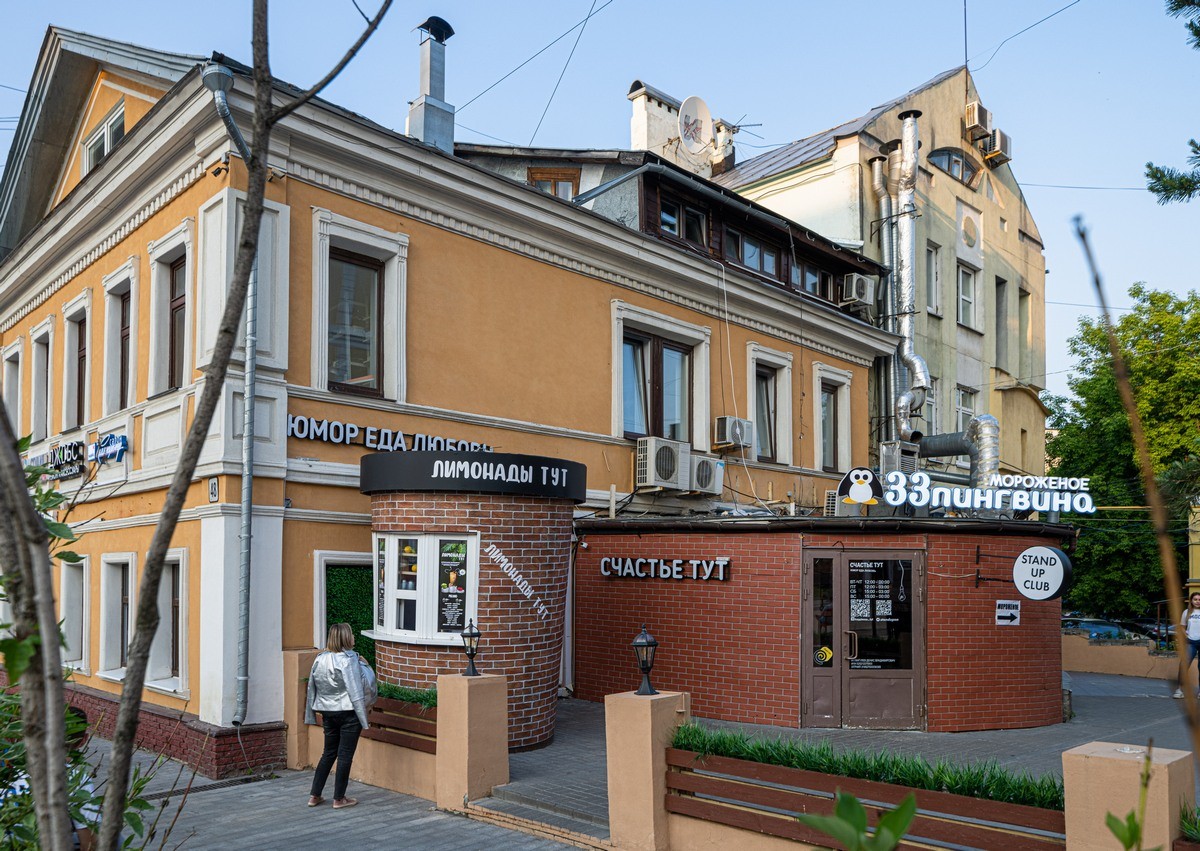 "Humor, Food & Love", "Lemonade Here", "Happiness Here"!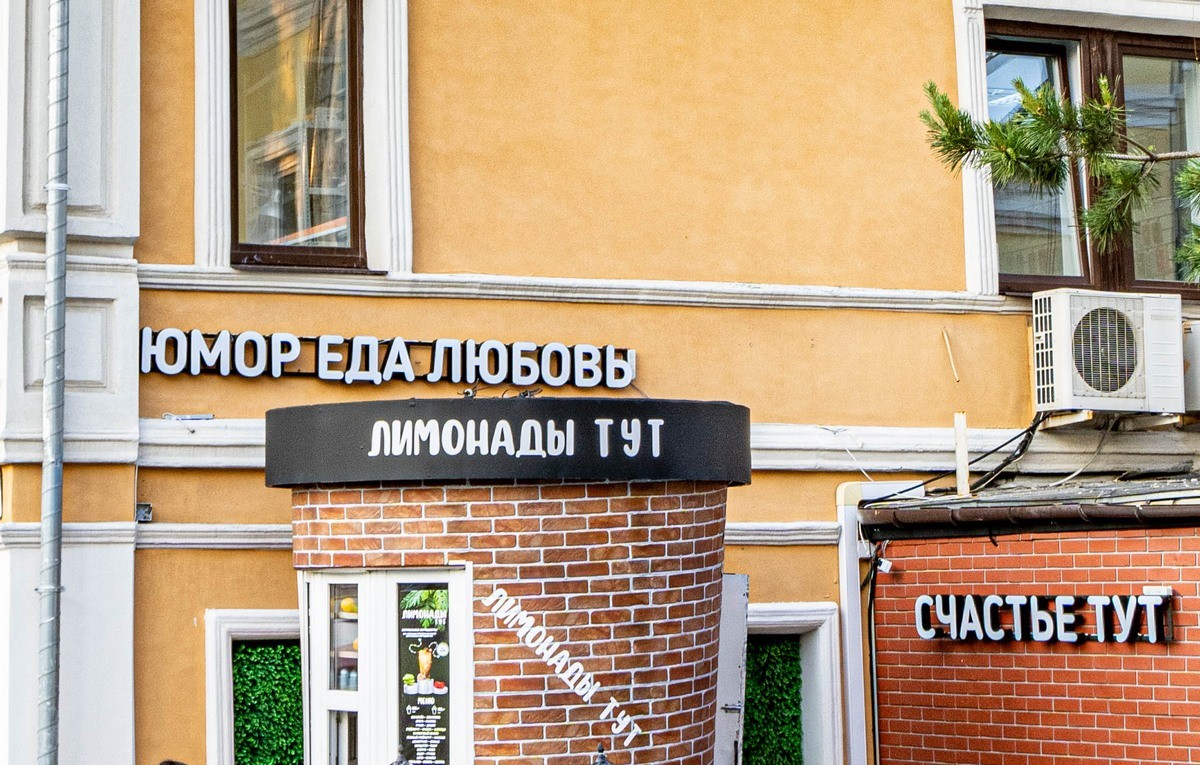 A most pleasant evening stroll. Thank you Nizhny – you're a beaut!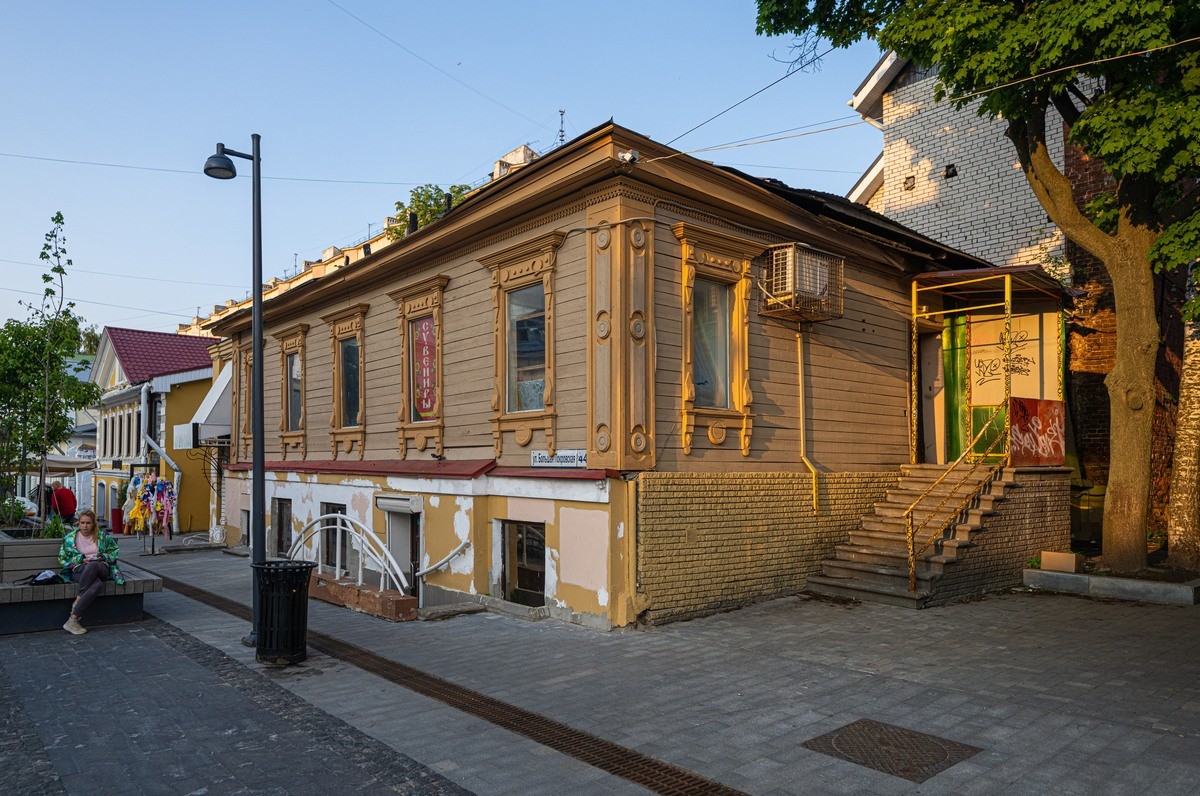 Curious sculptures…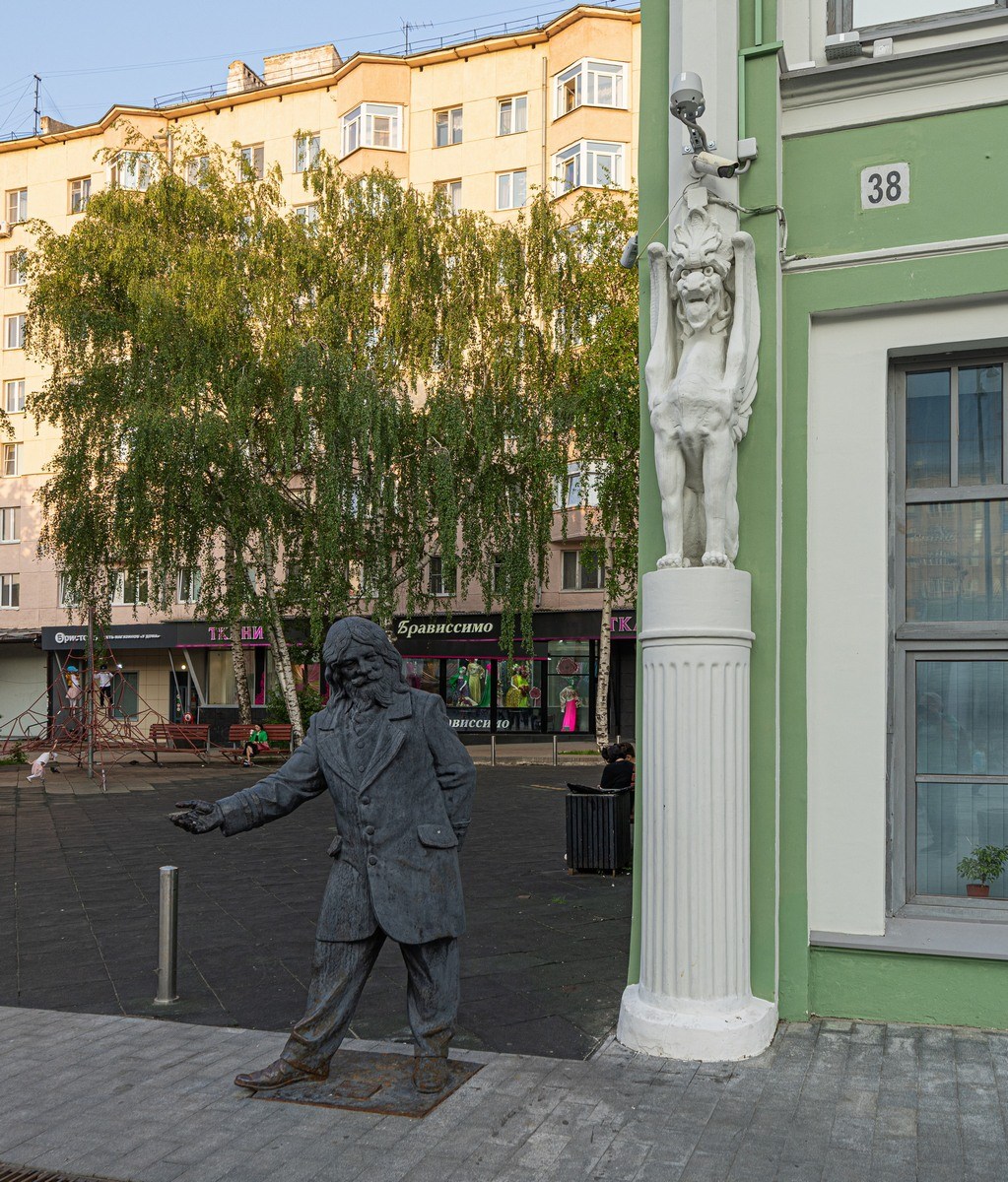 And here's the Gorky Puppet Theater (note: Nizhny was called Gorky in Soviet Times (at least, from 1932) – named after Maxim Gorky, the writer, who was born here).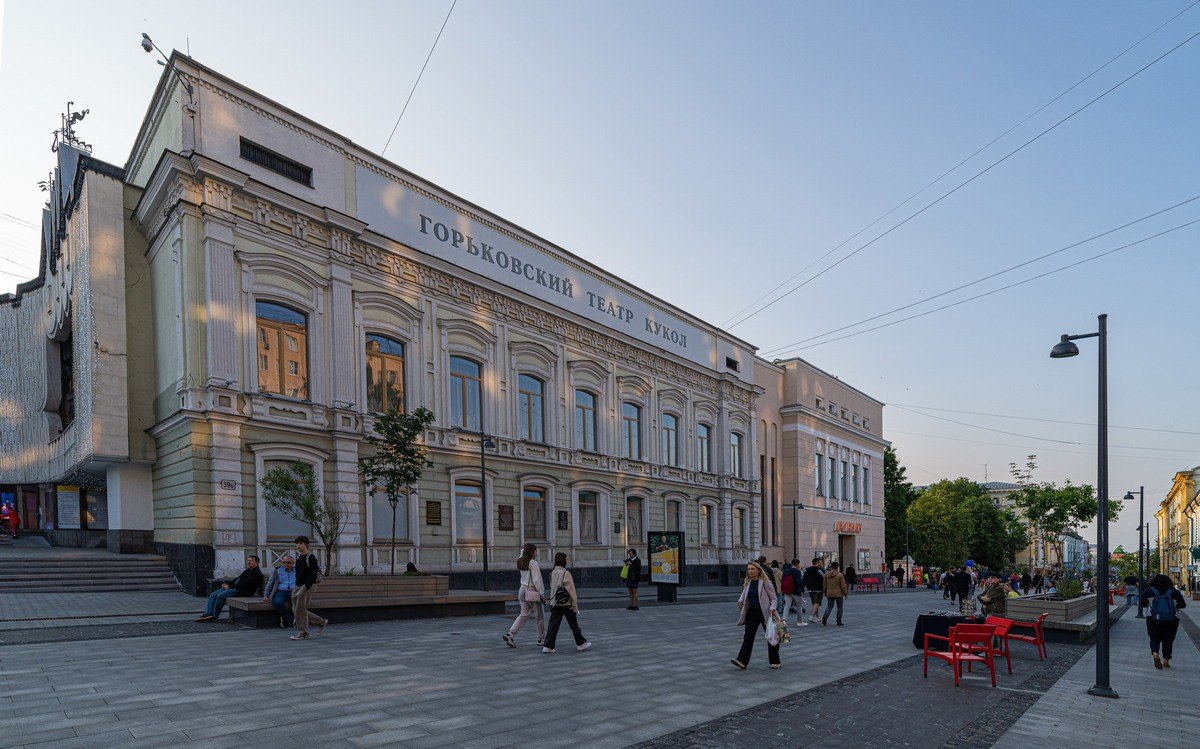 // Btw: apologies folks, but I don't like taking photos of strangers' faces without their permission. Accordingly, here – mostly rear-views )…
The famous "Funny Goat" sculpture! ->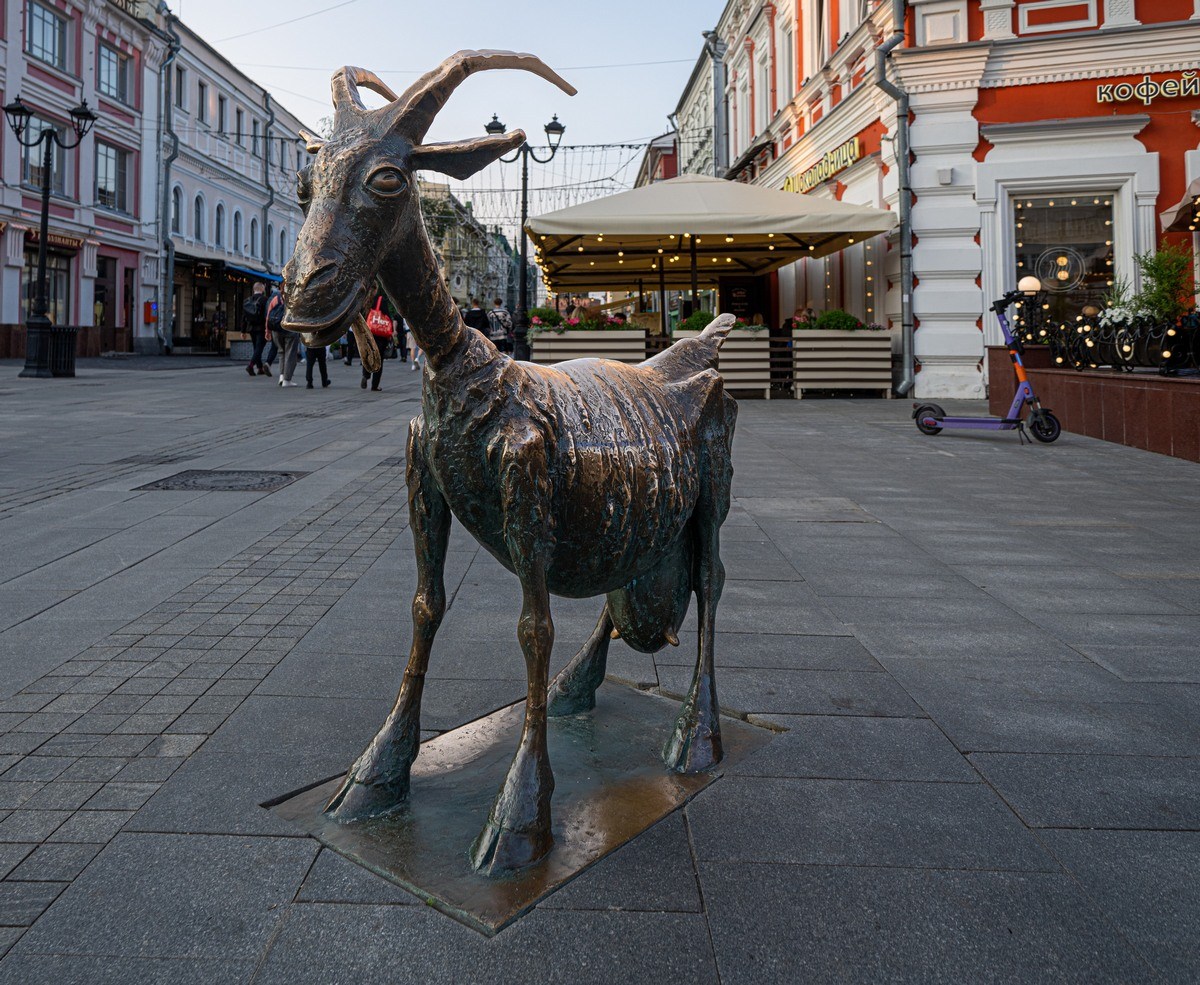 The last time I was here was in the early winter months of 2021 – on our road-trip from Magadan to Moscow! ->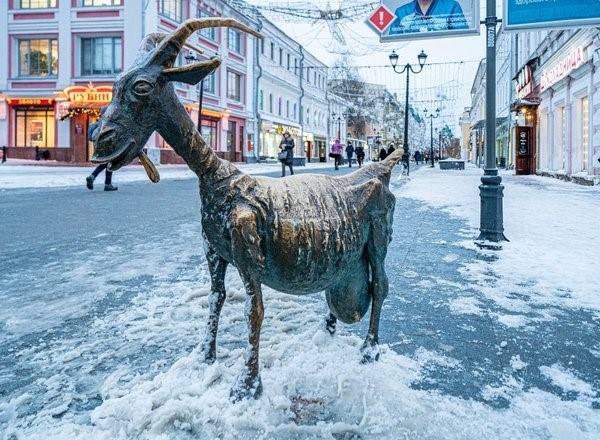 Assorted other sculptures:
…And talking of Magadan ("МАГАДАН"), here it is – in Nizhny! ->