Seoul > Tokyo > Singapore > Bangkok > home!
Finally, my Asia-Pacific tour (Korea–Japan–Singapore–Thailand) had come to an end. My physical body, if it could talk, would probably say "and thank god Buddha it's ended too!", since the tour sure was physically draining: flights every ~three days, and nothing much else besides work-work-work in-between. However, my mind would never say such a thing. It's what I do, and what I love doing. It's on trips away like this one when I feel fully alive – completely in-sync with the rhythm of life.
Bye bye Thailand! We're heading home!…
Our flight (SU271) was a direct one – Bangkok to Moscow. And the route was an interesting one: along the Himalayas (just south of them), then came the mountains of Afghanistan, followed by practically the full length of Central Asia: Turkmenistan > Uzbekistan > Kazakhstan and into Russia: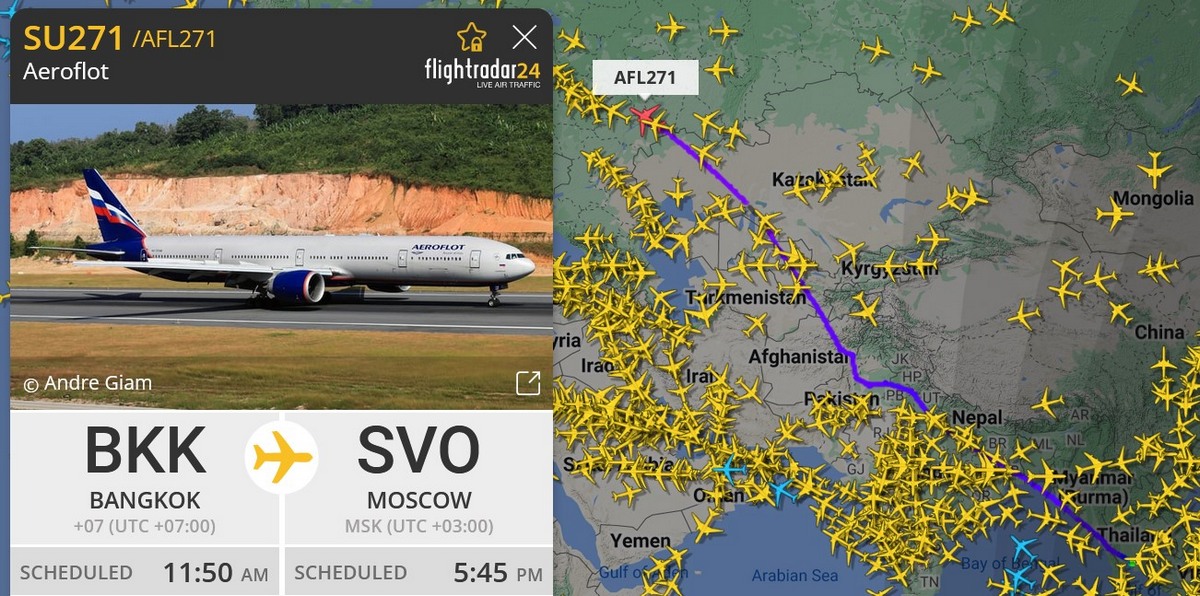 Alas, cloud spoiled the view out the window for most of the flight – save for a patch of desert for a brief time (the Karakum Desert?) ->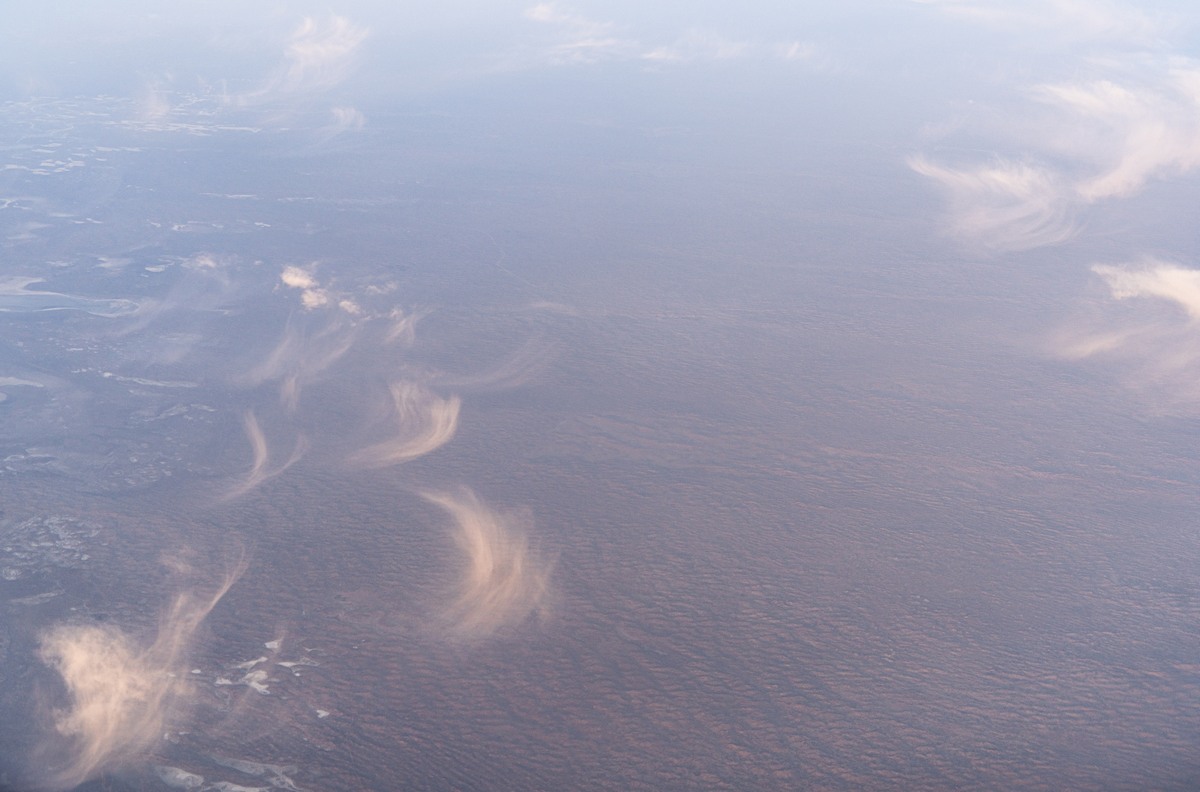 But when we came in to land the skies over Moscow were mostly clear: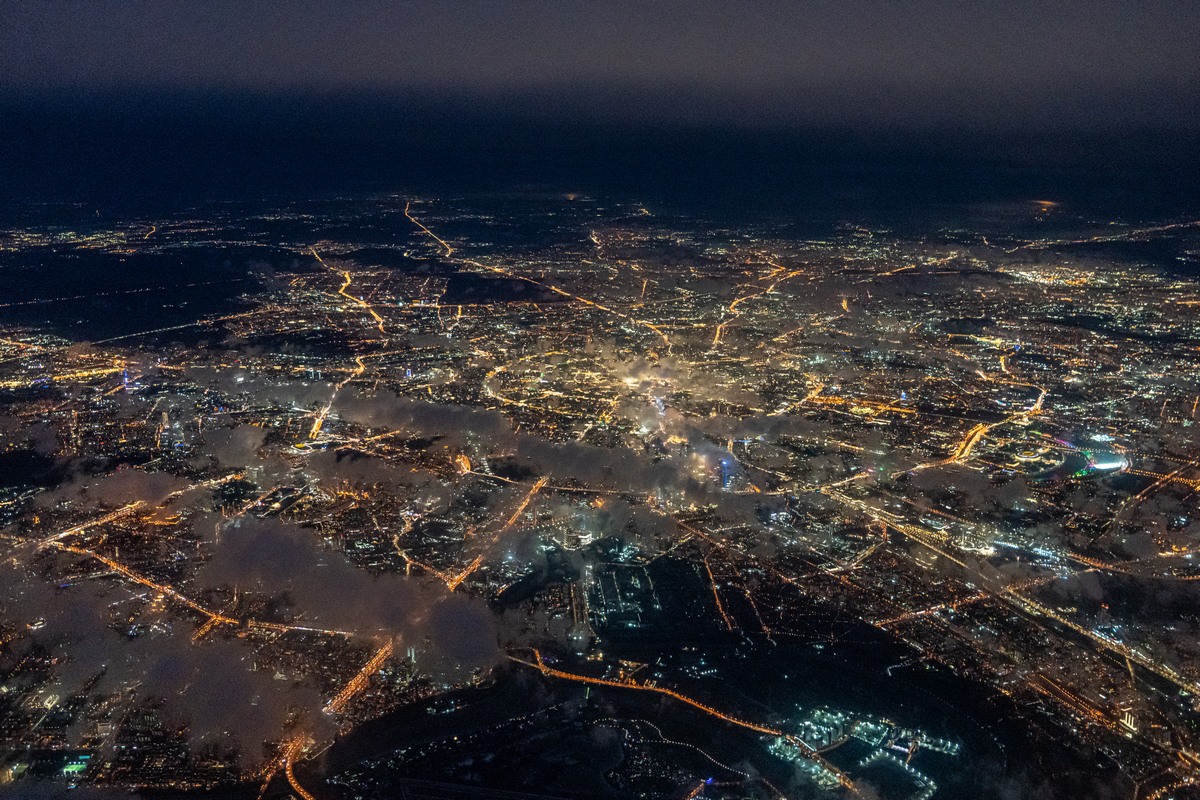 Aeroflot are going all ecological: some of the contents of the travel bags we got were made with "bio-degradable wheat materials"! ->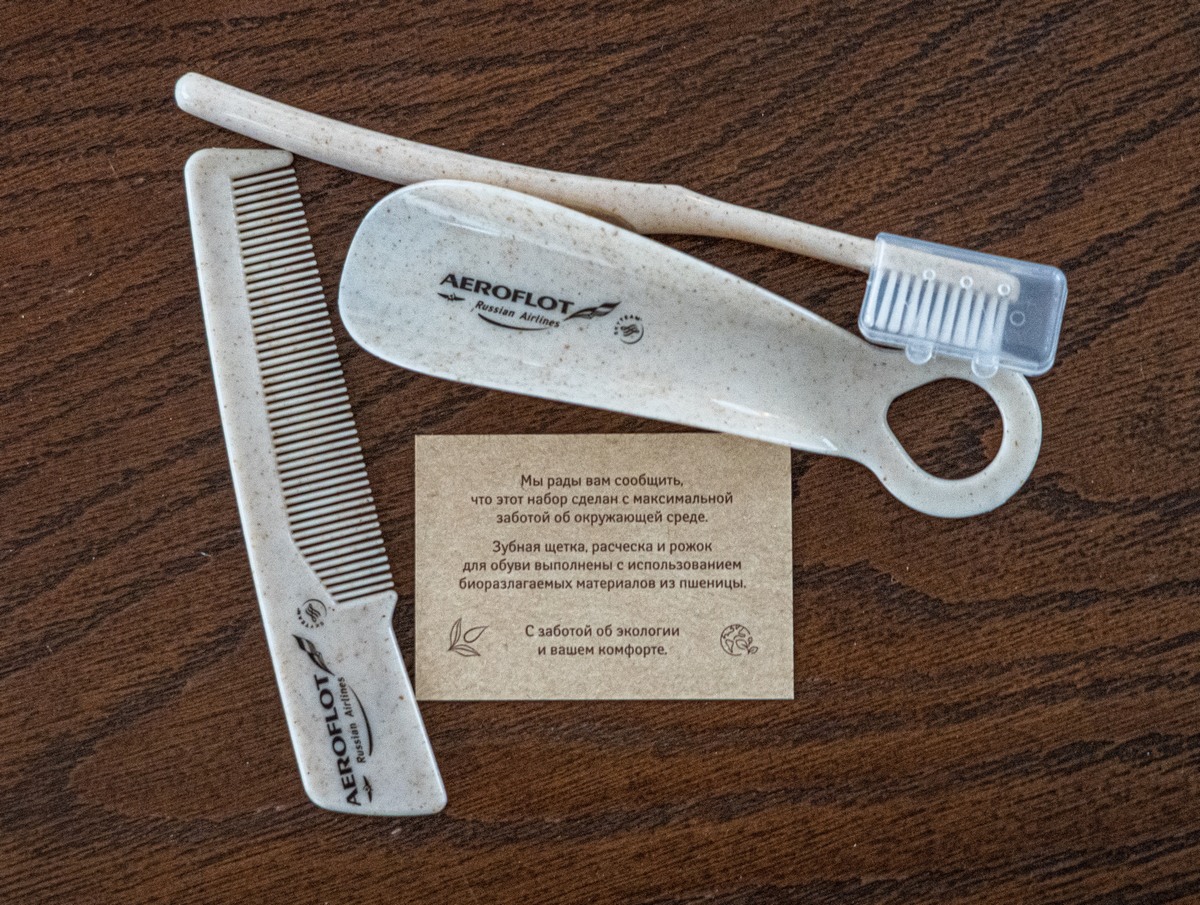 Another thing that fairly astonished me was the quantity of presents we were taking home after being generously gifted them throughout the business trip. Still, I was kinda expecting this – plenty of giving of gifts is very much a thing in the East; I'd even taken a bigger suitcase in anticipation: they'd hardly all fit into my regular "little black bag" I take on short trips. And my clothes and bits-and-pieces I needed for a full two weeks in four countries needed a fair bit of baggage space too…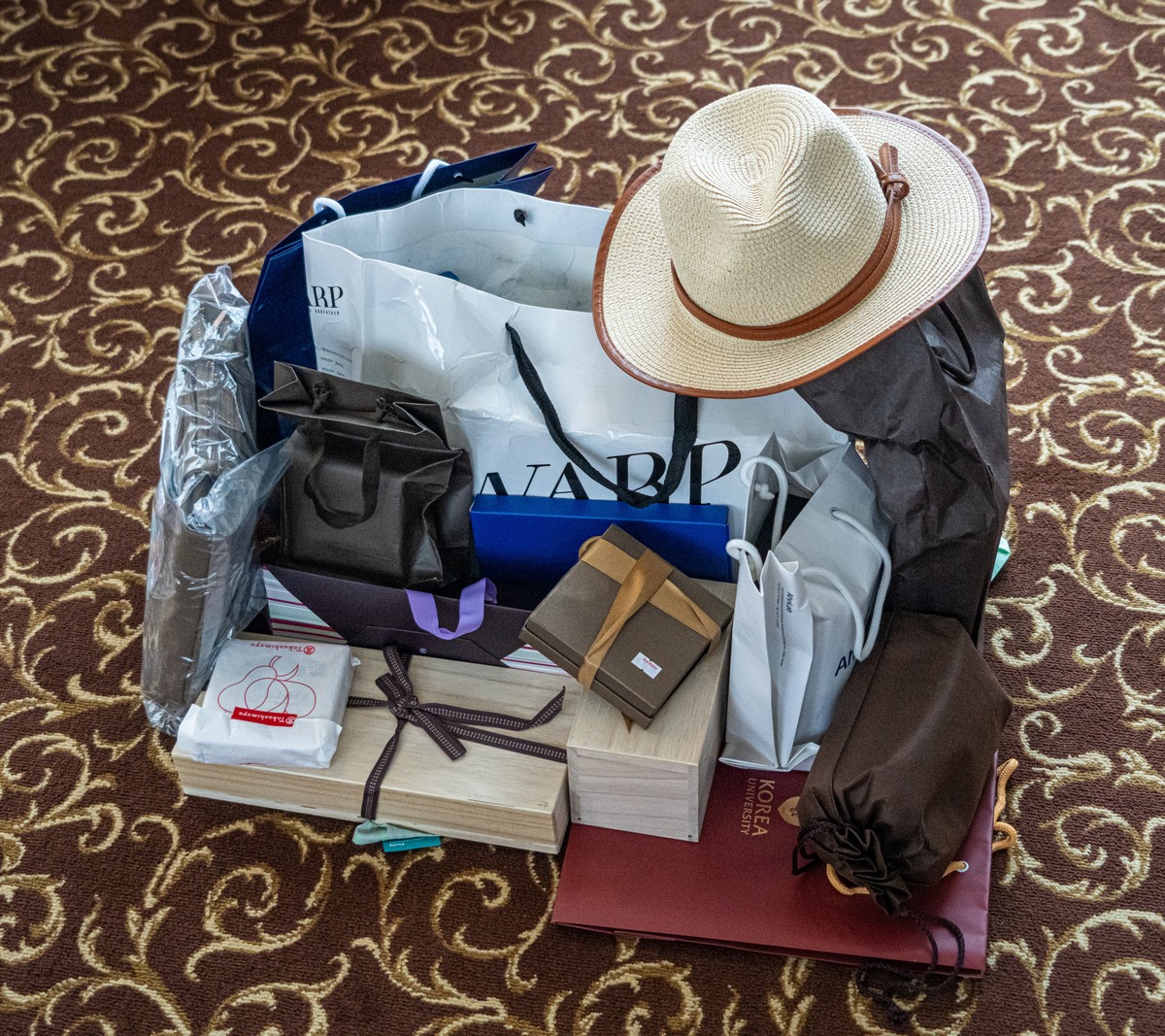 As to foodstuffs, which I purchased myself, the harvest this time was most impressive: assorted dried seafood snacks (mostly from Narita Airport duty-free), and to-order for the missus – edible… bird's nest! I'm not joking folks (even though I admit they were bought on April Fool's Day!). Check out the Wikipedia page link! (Btw: I've yet to try some:)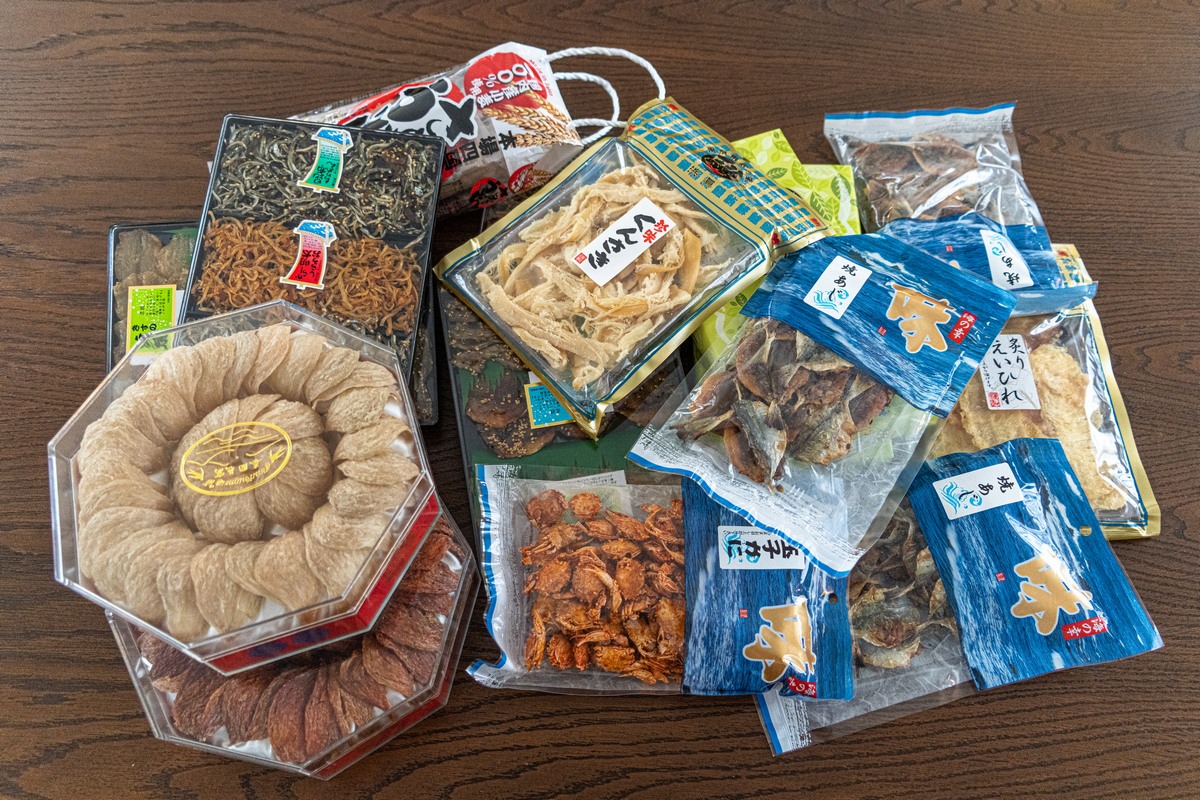 Hurray – home (though I love business trips, home… is home!).
The rest of the photos from the APAC spring tour are here: Korea, Japan, Singapore, Thailand.