The colors of Kamchatka: after orange landscapes, milky-white waterfalls and fountains.
After checking out the very orange Koshelev volcano, next up simply has to be milky-white waterfalls – a truly unique phenomenon.
I mean, the water in these falls isn't just seemingly white, much like waves coming in off the ocean (all the bubbles/froth). This water is actually really white – like milk! How so? Well, due to the local volcanism there's an unusually high concentration of aluminum (and other similar natural elements) in the water here, not only making the water milky, but also leaving deposits of whiteness on the bedrock underneath and along the waterways. The milky water also seals up the walls of underground natural streams, forming tubes – along which water flows. Pressure builds, and eventually it is shot out of the ground like a fountain:
Not geysers; something completely – uniquely – different. I've never seen anything like it anywhere else…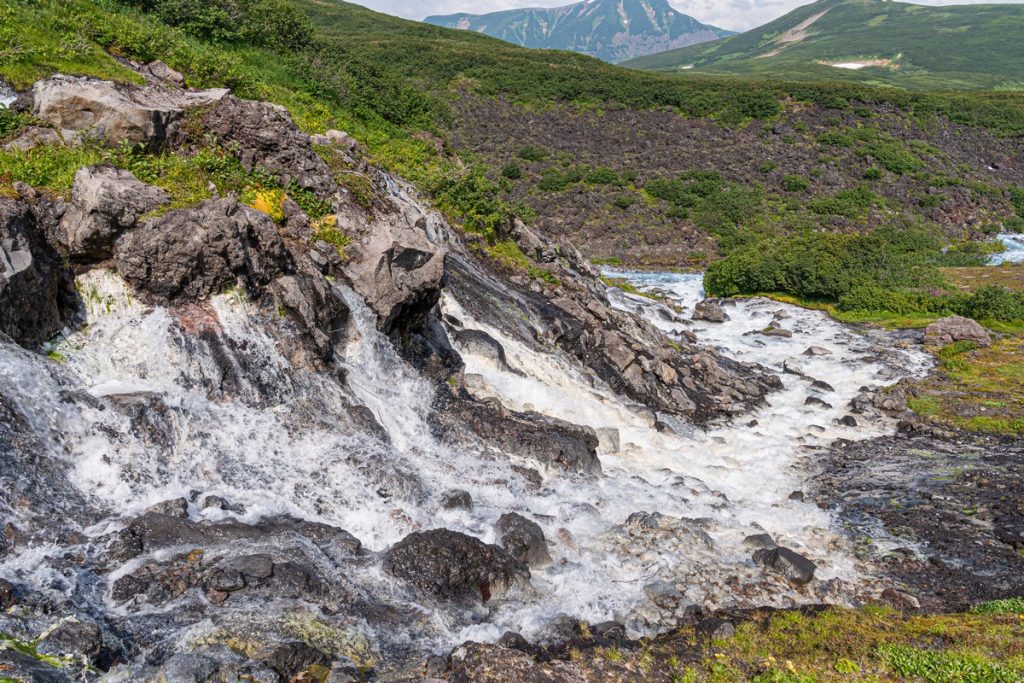 The only problem is trying to get good photos of the phenomenon…
Ah – nice: you can see the milkiness of the aluminum-infused water here at last. Looks delicious. But best not drink it!…
We put our tents up a little higher than the white waterfalls, next to a stream with clean water: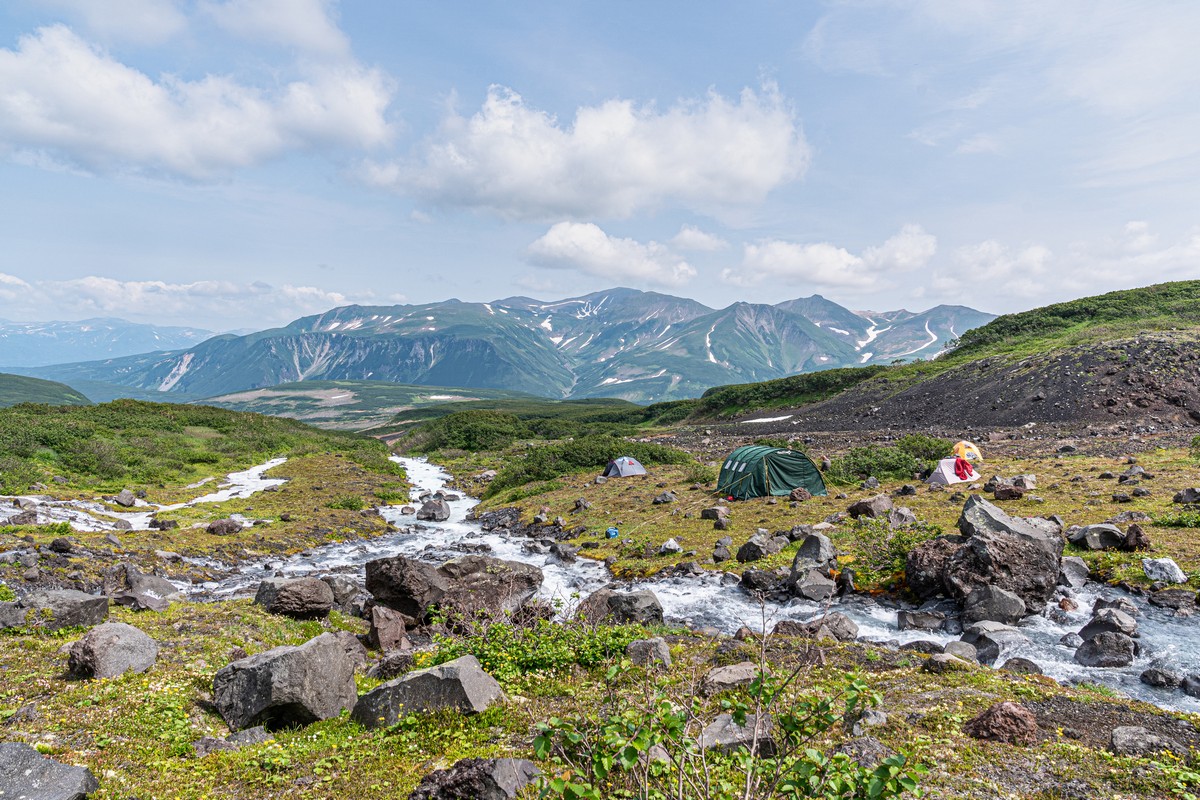 There are a few aluminum fountains here too: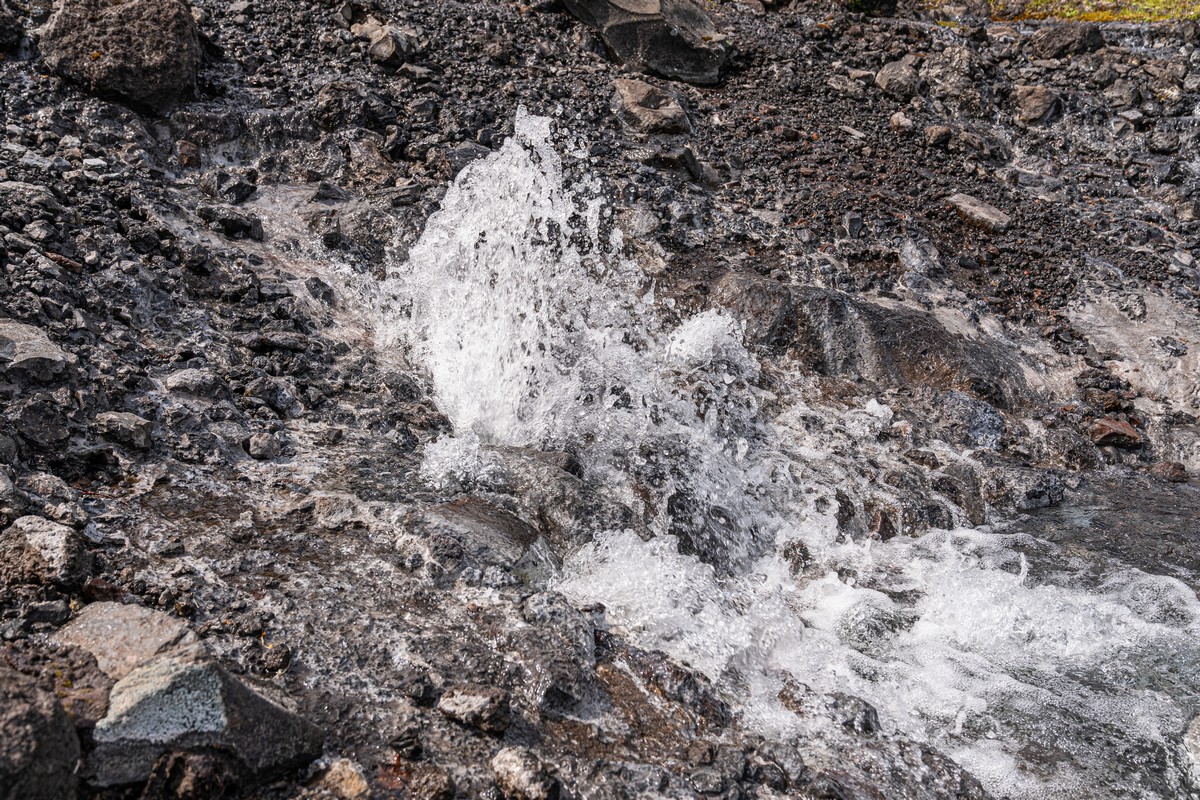 And the views are rather OMG: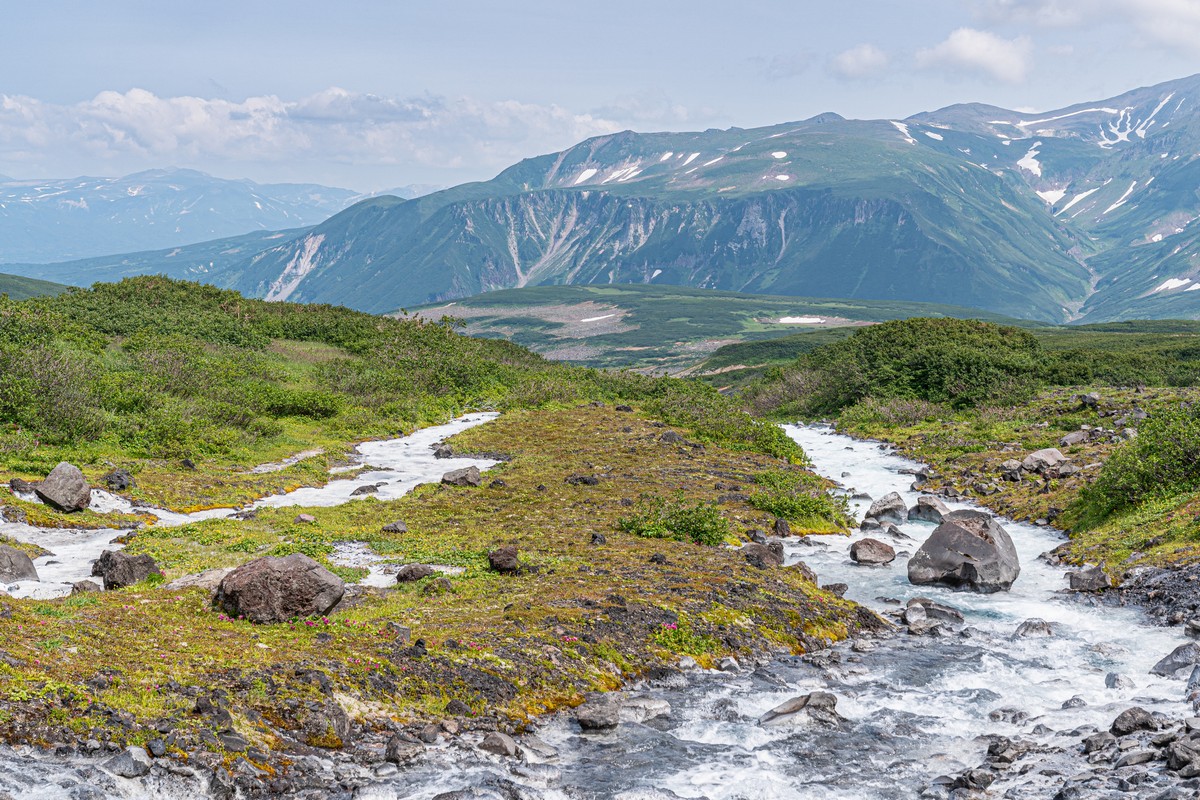 In the distance – Kambalny. I'd long dreamed of climbing it; alas, again it wasn't to be ( ->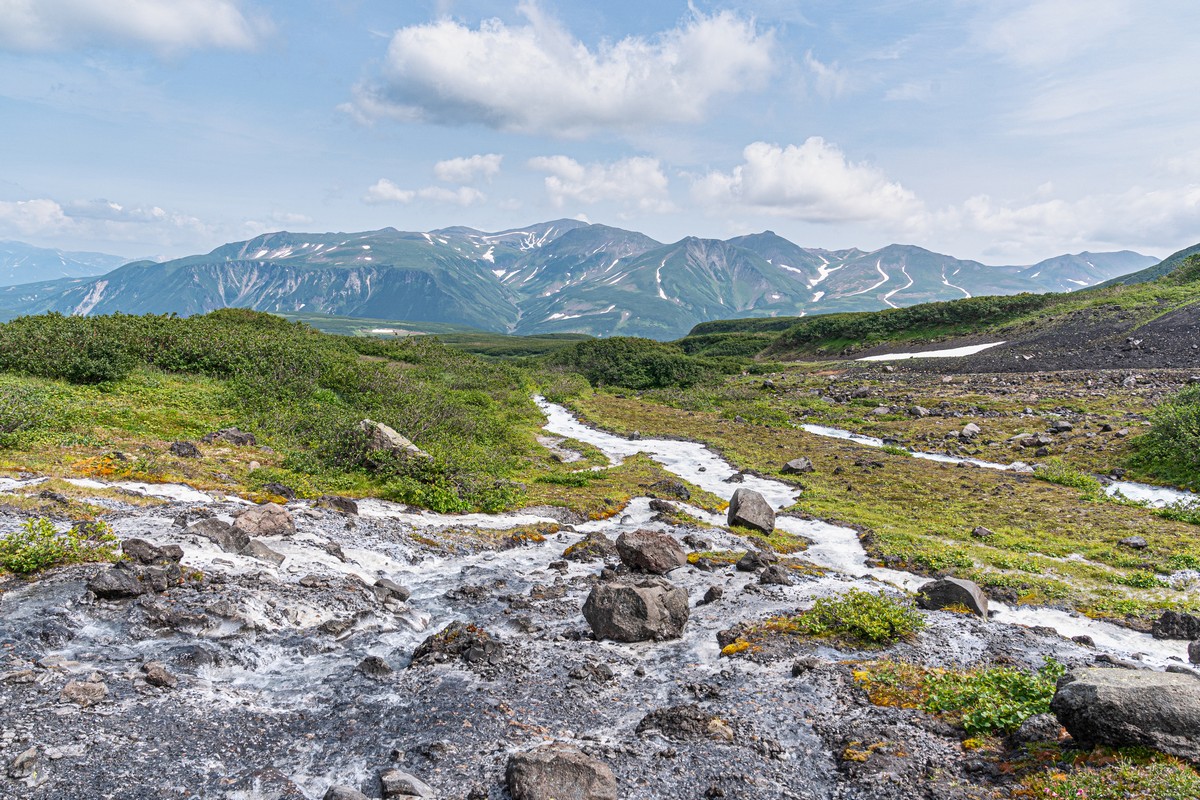 And on that somber (no Kambalny climb) yet encouraging (we can come back to do it!) note, our Kamchatka-2021 expedition came to a close. It was time to head back to civilization…
The rest of the photos from Kamchatka-2021 are here.