Puff – the magic… Karymsky!
The 'chainsmoking' volcano on the horizon behind yesterday's Semyachik is the volcano called Karymsky. And it's the most active of all of Kamchatka's volcanoes! That figures, since every time we view the crater at its peak, it always looks different. Here it is in the year 2006: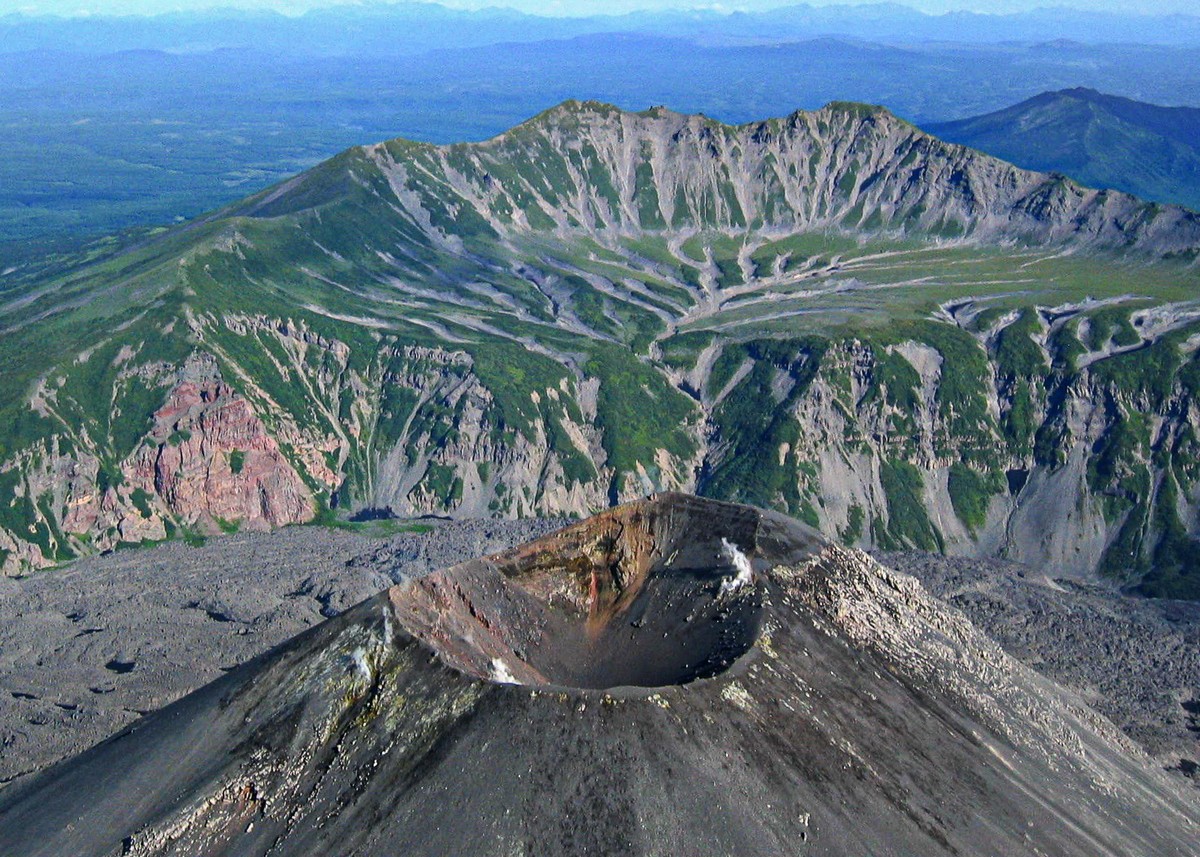 In the pic below – the lake behind the peak is Karymsky Lake. It was once the world's largest (!) fresh-water lake! Alas – there were no fish in it. So they brought some from afar to put in it. The fish liked it. But then… due to some volcanic emission into the lake the water… started to boil. RIP fish (. Today the lake is one of the largest acid-water lakes in the world. What a checkered history!
By 2012 the peak had undergone noticeable changes:
Just to get the size of the volcano into perspective – check out the helicopter here! ->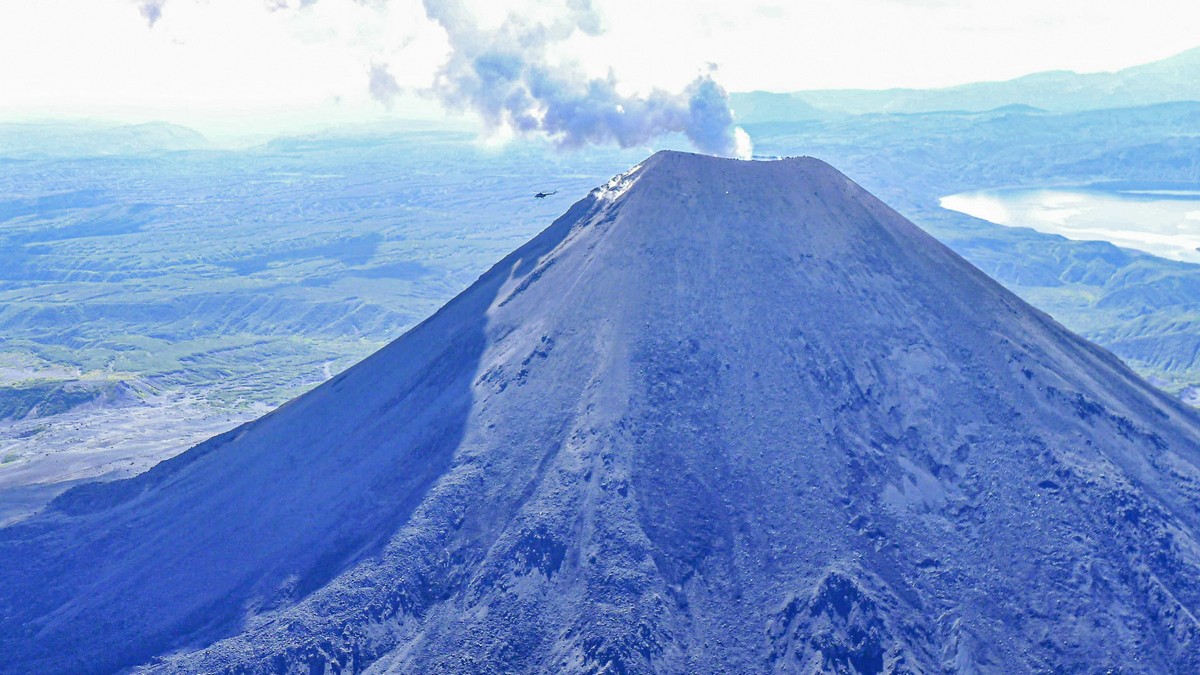 April 2013:
Clearly, a warm volcano: the snow on its slopes melts:
This season we were luckier than usual: first, the volcano was very active and emitting clouds of gas and ash every now and again: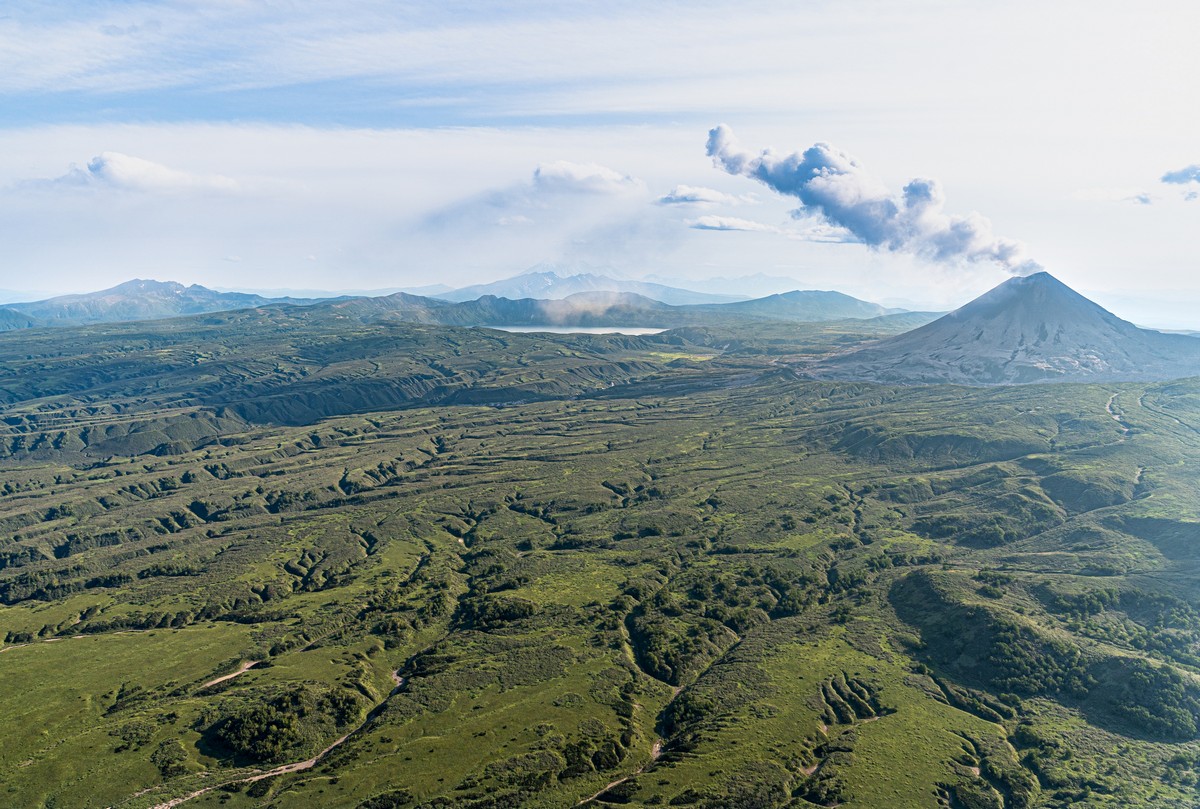 Here you can see the gray volcanic ash:
The second reason we were luckier than usual: our helicopters were able to fly right up to the crater!
Right at the mouth – red-hot rocks with plumes of gas venting through them:
Suddenly – the next puff! ->
See the helicopter's shadow? (Look closely! It's not that large black mark at 6 o'clock!!)? ) ->
And for dessert – some views from all around:
The rest of the photos from our Kamchatka-2021 expedition are here.