There are museums above the Arctic Circle too: who knew?!
Still up above the Arctic Circle, after our excursion of the phostpates mine, it was back to the town of Kirovsk. It's not only a mining center, it's a skiing one too. I really hoped we could get a half-day of downhill skiing in, but it wasn't to be; as often is the case – 'we'll have to do that next time'. The 'cultural program' this time was somewhat more modest: a visit to the town's museum! It's rather small, but all the same there's plenty to see.
In room 5 there's a collection of mineral stones – around a thousand of them! Wonderful! It reminded me of my once uttering 'Mom, I want to be a geologist!'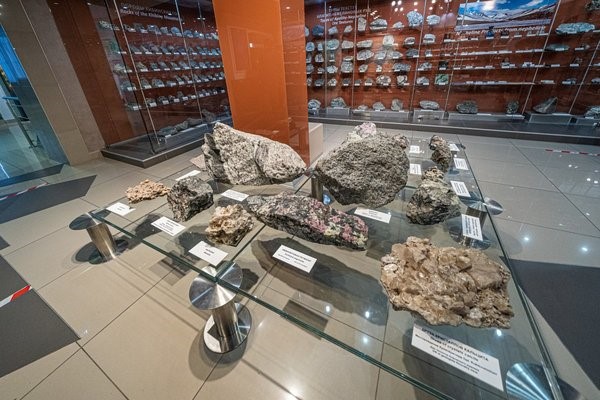 Oh my geology! So many! All different somehow – in terms of chemical make-up, color, shape. Odd names too – many I'd never heard of: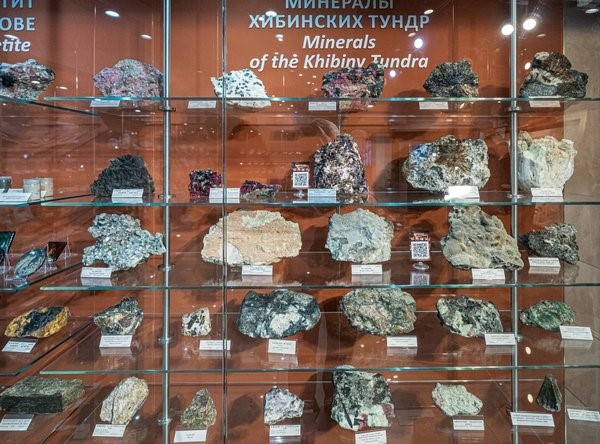 You could look at and take photos of these forever…
And in the next room – something completely different: samovars! More precisely – 'Daily Life in the Russian Empire! ->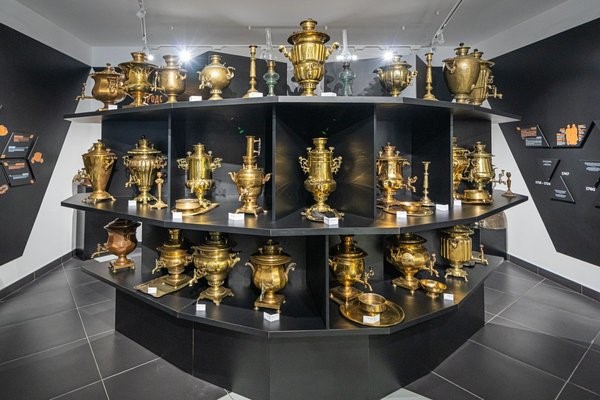 Just like with the mineral stones, there are a great many samovar-exhibits on show – and all different kinds. And the guides told us all about them. One thing I remember is that they were once not just for brewing and pouring tea, but status symbols! Some of them cost a fortune!
In front of the museum – this here miniature 'Crafty Miner' statue:
Next up in Kirovsk – its Snow Village: a labyrinth of tunnels cut into the snow, ice sculptures and snow-art. Every spring it all melts, and every fall – they start over afresh. In May it looks like this:
Entrance: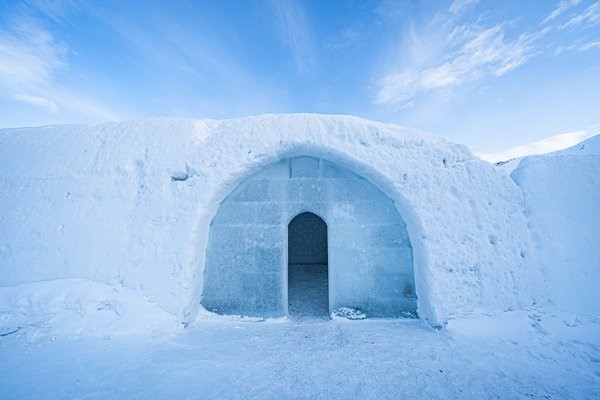 Inside:
Hmm – what happened on February 19, 1921? I'm afraid I've forgotten. Can anyone help?…
Not bad at all!
And that was that. Exit!…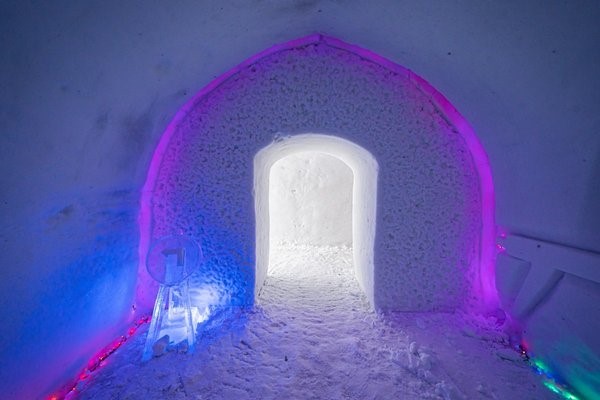 A wonderful stroll!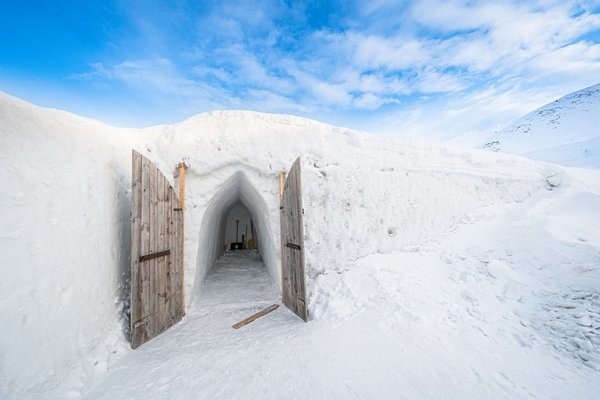 And that was all for our quick trip up north: Phosagro – done. Kirovsk's touristic highlights – also done. Always best mixing business with pleasure…).
Thank you for your attention folks! Back soon…