One Billboard Outside Wellington, New Zealand.
Where does the clock strike midnight first on the planet?…
…Or in fact any minute, or hour, or day, or a New Year, or whatever other unit of time: where, in time, on this orb of ours, does it comes first?
Well, not a lot of people know this but it is… on Kiritimati, aka Christmas Island (the eastern-most of the atolls that make up Kiribati, the island nation) bang in the middle of the Pacific Ocean – half-way between Australia and North America. So, how come? Well, Kiribati happens to have the earliest time zone on the planet – UTC+14:00. So its inhabitants (and anyone visiting the islands) are the ones who first hear a clock strike 12, or the year change from one to the next, and so on; 14 hours earlier than in London, for example (UTC+0)
Why am I telling you this? Well, we needed to get to a spot in the world with the 'best view of the future'. Why? I'll get to that in a bit…
So, we needed to get ourselves, ideally, to Christmas Island, with its unquestioned best viewing location for looking to the future – where if you look to the east from its easternmost beach you literally see tomorrow out over the ocean (right?!)! However, Christmas Island isn't the easiest of places to get to at the best of times, but during a pandemic-lockdown – ouch. So we had to look for the next-best thing…
And we didn't need to look too far, relatively – just a little to the west and down a bit: to New Zealand, a country close to my heart. Once there, we needed to get ourselves to somewhere on the eastern coastline, and we opted for a place called Castlepoint – precisely here.
So, what is all this looking-to-the-future business? Actually – very much our business. For here at K, we're pretty darn future-oriented. We have to be – to combat the cyberthreats of tomorrow: always needing to be one step ahead of the cyber-baddies, who are (alas) the embodiment of 'future-oriented'. I mean look: we have our Safer Tomorrow platform; there's our Earth 2050 project; there's our Tomorrow Unlocked; there's our latest company slogan – Bring on the Future. Heck, we'd trademark the word 'future' if we could! So, yes – you get it. 'Future' is our business. Accordingly, we needed the best spot in the world for literally looking into the future, which we figured would also be the best spot for future-oriented musing-reflection-meditation. Bring on New Zealand!…
But contemplating the technological progress of tomorrow, and even the future of humankind from the breathtakingly beautiful eastern seaboard of NZ might not come easy to everyone. Plus, of course, there's getting there in person – hardly practical, right? Well, if you can't take Castlepoint to Muhammad and everyone else in the world concerned about the future, we'll just have to take Muhammad and everyone else to Castlepoint! Which is just what we did…
For the whole of February at Castlepoint there'll be our unique billboard of the future, plus a livestream thereof accessible through your browser anywhere on the planet. As you can see, the right-hand side of the billboard is an empty frame – through which you can get a good look at the future, a rather picturesque one at that. And the left-hand side is a large digital screen with constantly changing predictions about the future of humankind and technology. So keep viewing, keep reading, and be ready for the future!…
Ok. You get that we're all about the future. But why is it so important?
Well, as all things digital become ever more ubiquitous, necessary and desirable in the world, so too does the seriousness of any problem connected therewith. So we need to think now about how to build the technological architecture of tomorrow. What digital needs is a vaccination with a good dose of immunity during its design. And we're upping immunity in general in various ways – from training developers of critical infrastructure; through developing, improving and expanding the application of our KasperskyOS platform; to… predictions of rentable robo-umbrellas by 2050!
Robo-umbrellas? Really? Well, that's what we think, and – looking at the voting – lots of other future-contemplators think too. But where do these sometimes seemingly wild predictions come from in the first place?
First, we gather prophecies from futurologists, experts, and science-fiction writers for our Earth 2050 portal. Second, we're forever studying scientific publications and blogs dedicated to future technologies. And some of the most interesting predictions we find are those that feature on our billboard of the future. But get this: there are now so many predictions that, even if we changed them 10 times a minute, we wouldn't have time to show them all in a month! Therefore, with the help of our partners, we trained a neural network on this screen and created a chatbot that answers questions about the future. You can have a go at our safertomorrow.online site.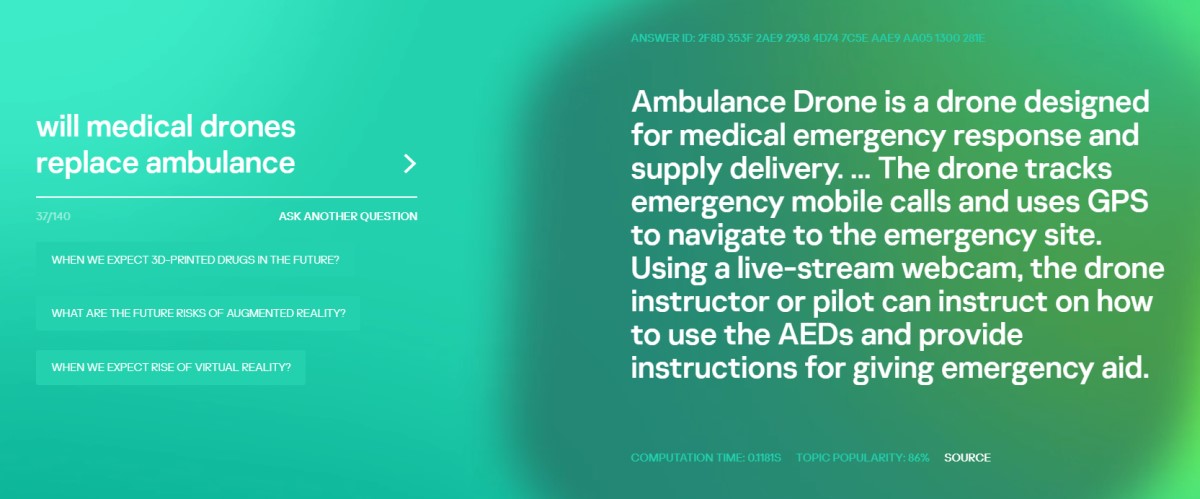 The physical billboard installation will be accessible to the public through February 26, when it will be dismantled. Btw – the structure was designed with the environment in mind: utilising sustainable materials that will be recycled after it's been taken apart. The billboard will go, but the predictions about the future will go on! And on and on. So keep coming back to safertomorrow.online: provoke and tease the neural network, or have a look at the virtual panoramas of locations around the world with visions of how they'll look in 2030, 2040 or 2050, every day if you like.
Technology can be harnessed to make our lives better, but it needs to be safe and secure – now and in the future; and that's what more and more folks around the world need to think about a lot more. And they can start by viewing the livestreamed billboard in New Zealand!…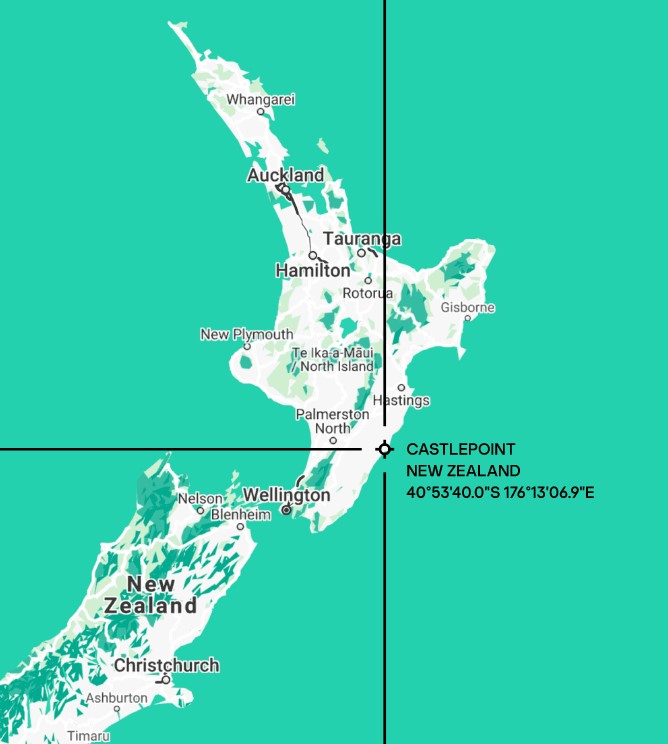 PS: I wonder, can anyone put a question to the neural network so that it gives the answer '42'? )