Island-hopping with ease – in paradisical Maldives!
And the first place in yesterday's post – the tropical one with the novel Christmas trees – is (as title of this blogpost has somewhat given away)…
…Maldives!
Did you guess right? Or did you spot the clue in the very last of the tropical snaps – Devarana – a nice spa on one of the islands, which is as Google-able as just about anything.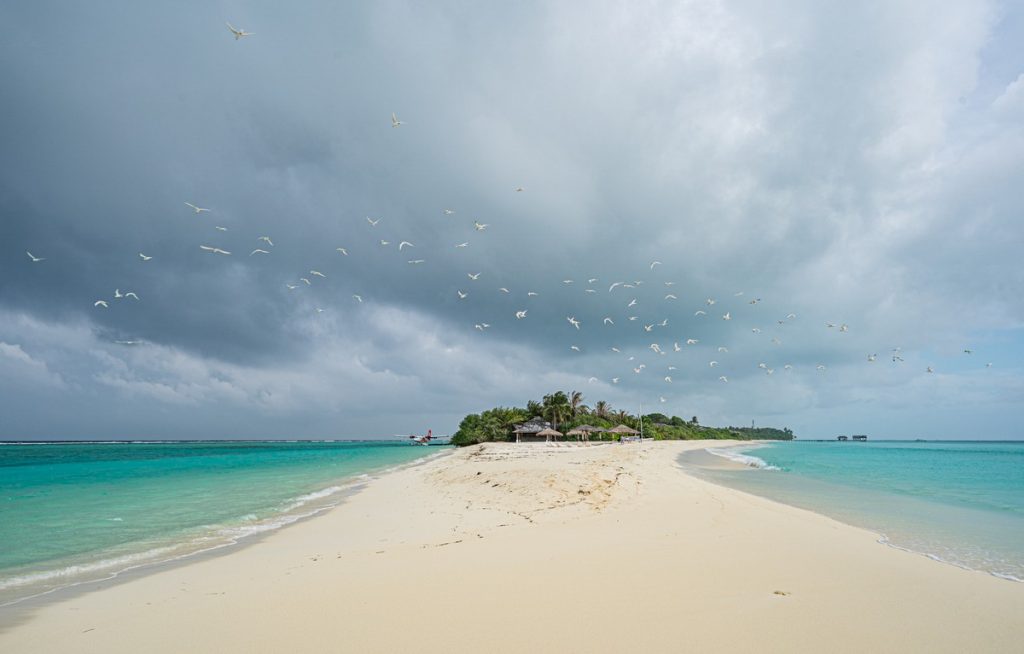 This paradisical place is made up of 26 atolls, which in turn are made up of more than a thousand islands! Some are inhabited – many are resort islands – but most of them have never been settled upon. There are a zillion pics of the picture-perfect archipelago on the internet, be they having been taken on land, underwater or from the air, but here are some of my own aerial pics too: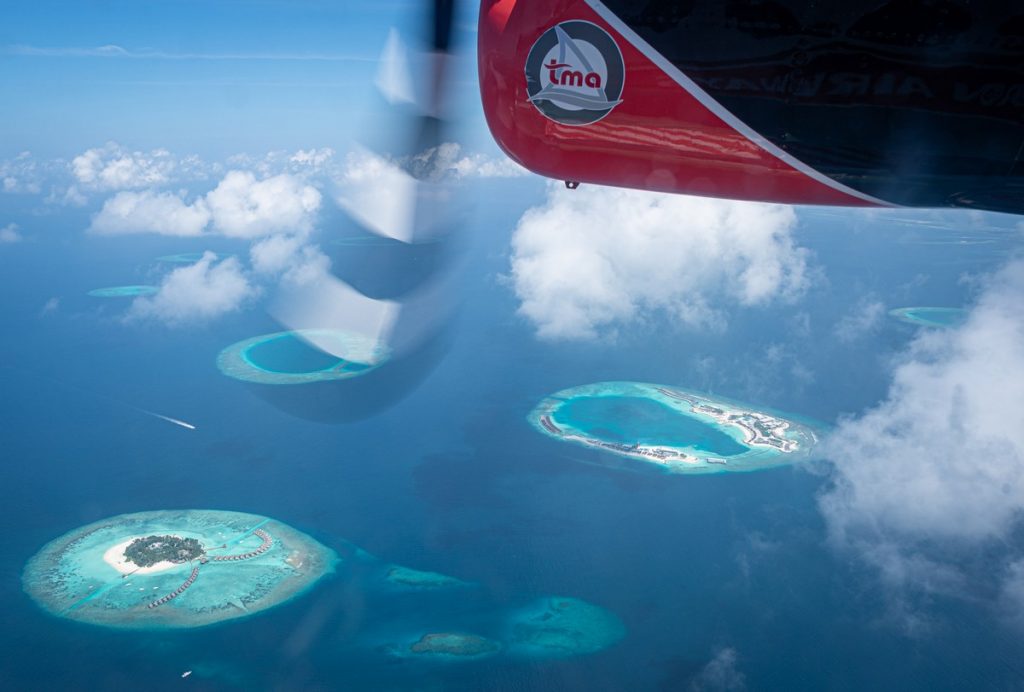 Yes: they looked to me like the very definition of 'paradise' too ).
The hotels on the islands come in all shapes and sizes, from large – with several hundred lodges, to tiny – with just a few:
The views from down on the ground can also have bungalows in them no matter where you point your camera:
Therefore, we opt for some uninhabited islands to explore. Now, which one shall we pick?… ->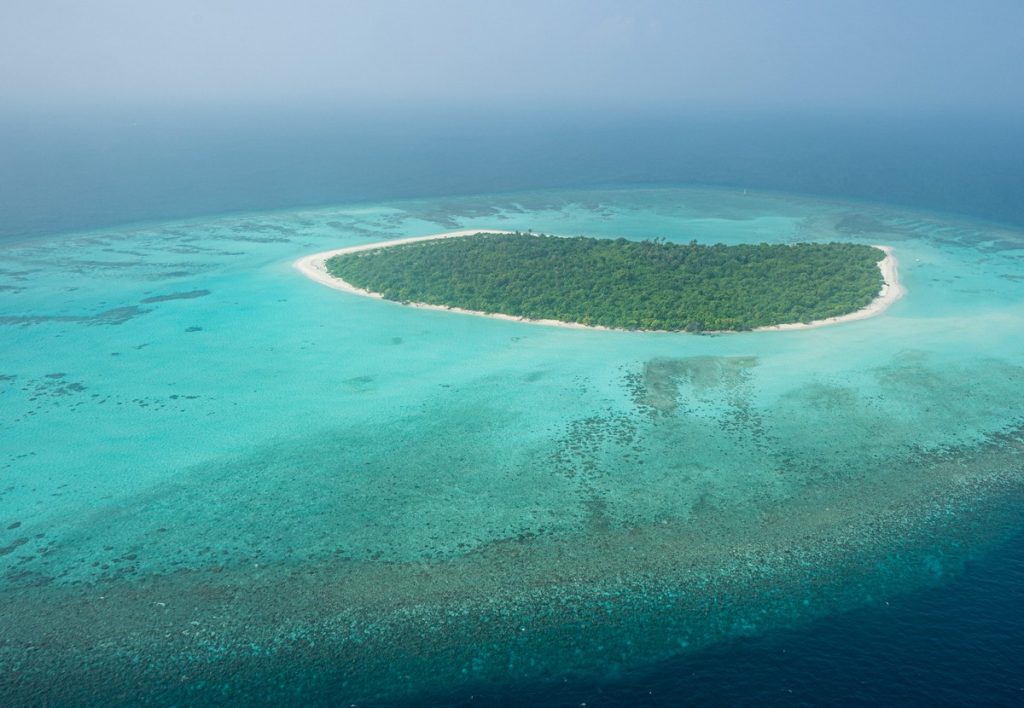 Hmmm. That looks like a worthy candidate: an unihabited island upon which Homo sapiens tread most infrequently. A perfect sandy beach with absolutely no footprints left by other folks (only a few crab-claw prints:), and a jungle with absolutely no footpaths! Perfect!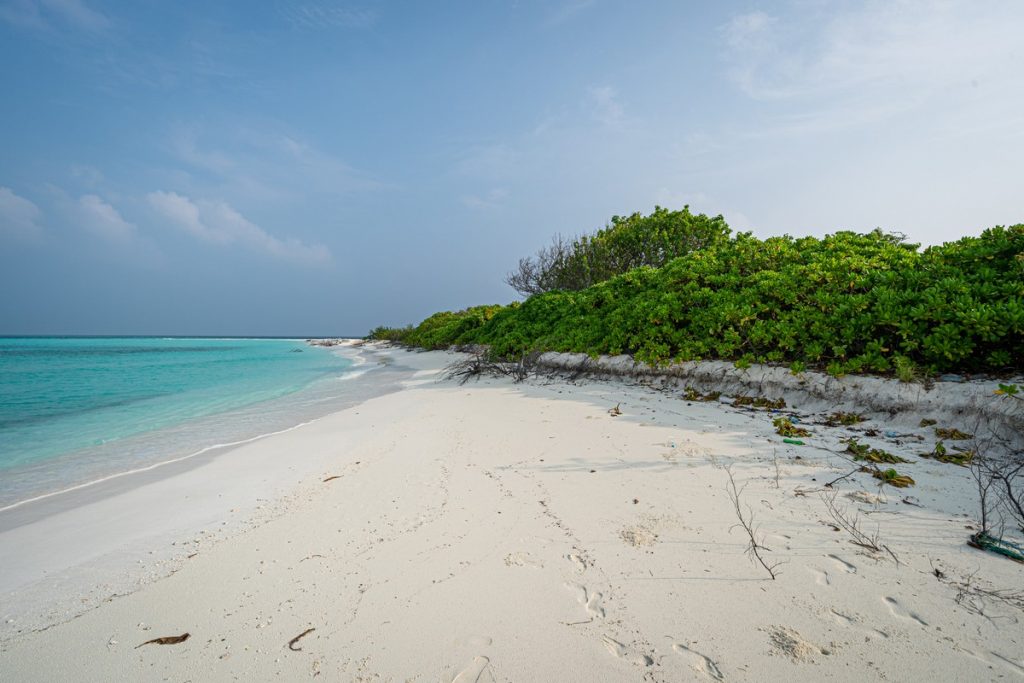 Woah. Now this is wild: only jungle, water, coral, sand. Alas, also… plastic – the scourge of modern-day, otherwise pristine island beaches the world over (.
We managed a full walk-around this small island's beach, hindered slightly only by the occasional stretch of coastal shrubbery:
From ocean to jungle it's just a few meters ->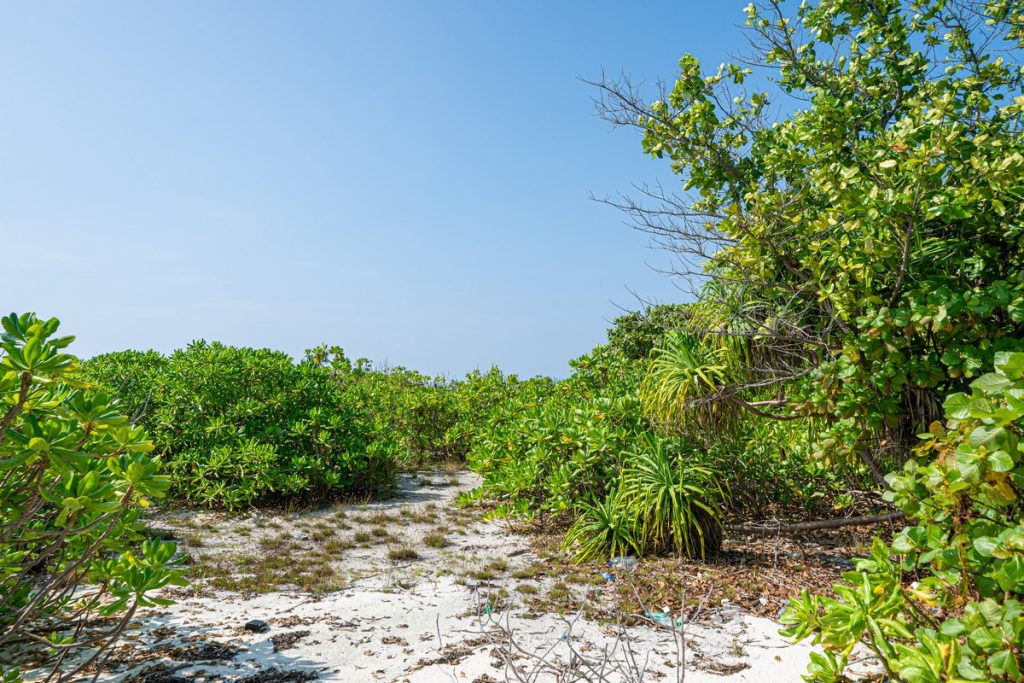 Best not risk delving into it. I couldn't see us emerging back out unscathed ->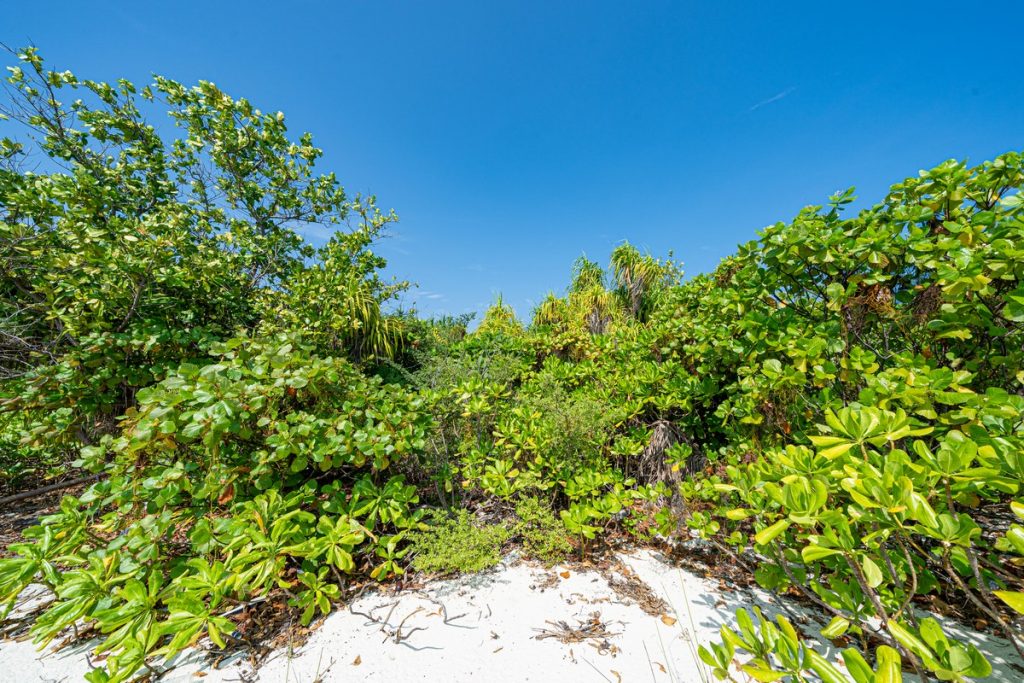 Best to carry on our beach-walking, trying not to notice the plastic…
Walking along sand bars on unpopulated islands – a most satisfying experience. I won't say 'untouched' by man, as there's all the darn garbage littering the place – from flip-flops to food packaging
Strolling along these nano-peninsulas, startling the seagulls – ahhhh!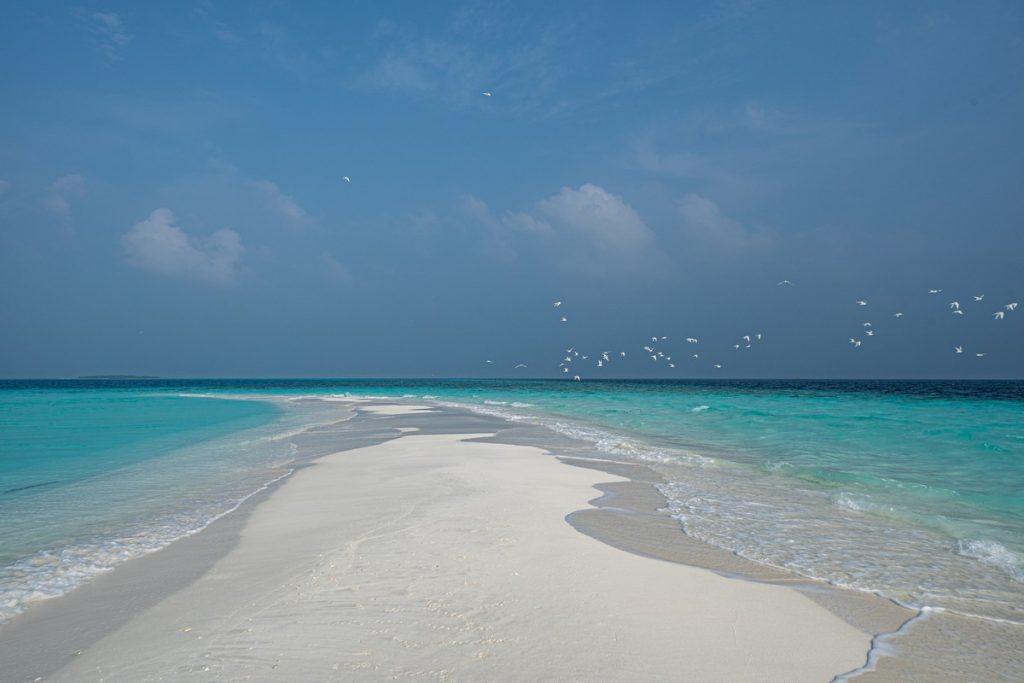 We head over to another island – this one once inhabited but clearly abandoned:
At first we thought just a part of the island was deserted when we saw the following scenes from a distance ->
However, upon closer inspection it turned out that this hotel had also been abandoned – though not all that long ago, and perhaps not forever. Could it be the pandemic forcing it to close for a while?
And since there were no sunbathing tourists about – others took advantage of the amenities ->
A bit like our office in Moscow – still (mostly) empty, but with a heart that's still beating ).
The place can't have been vacated all that long ago – groceries still line the shelves: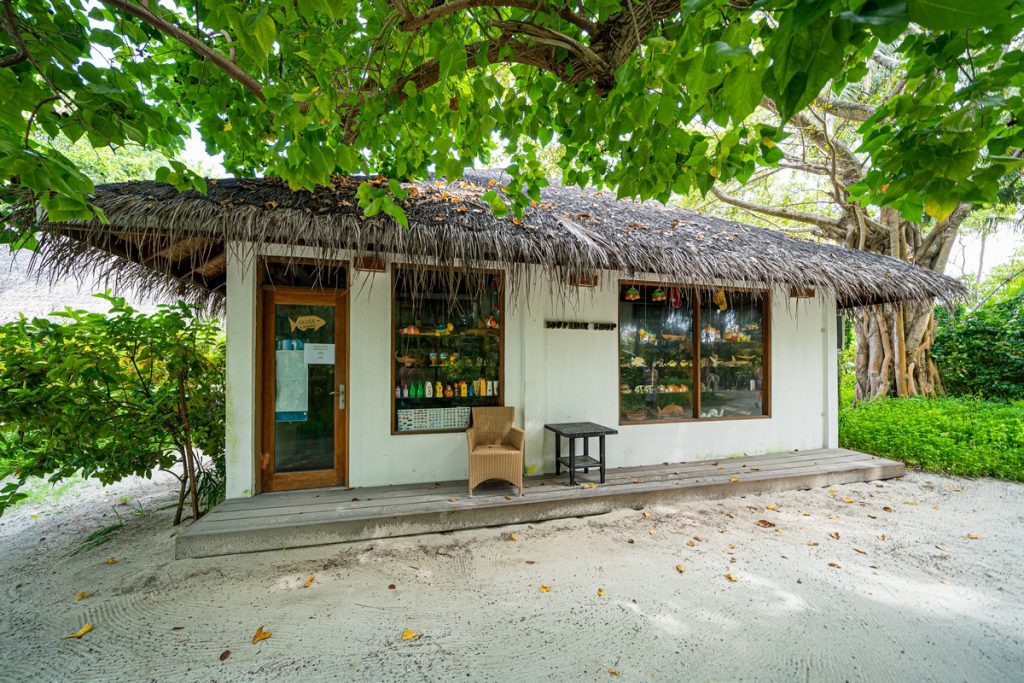 That sand's freshly raked too!
But a little further we see other buildings that really do seem to have been abandoned, sand from the beach overwhelming them: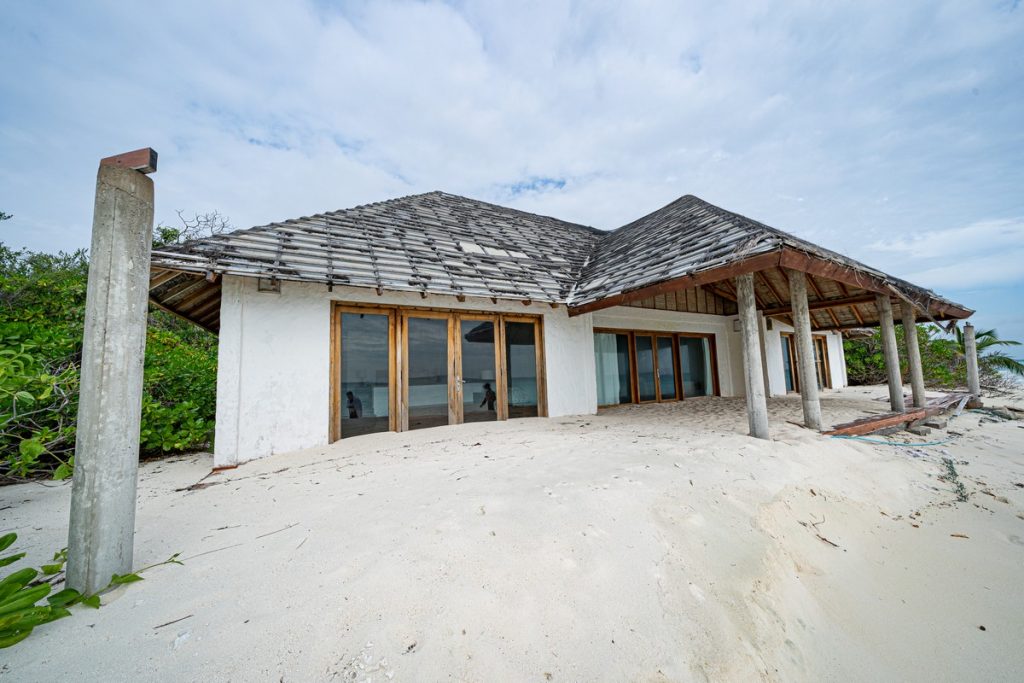 All the same, all these islands – paradise: the inhabited ones, the deserted ones, but especially the ones never settled upon.
And that was that. Another day in paradise ).