The Amazing Technicolor Altai Mountain Passes.
Another day – another beach, sunlounger, pool, cocktail, cigar… Wait. No! That's not how we do summer vacations! It was indeed another day – but it was in the Altai Mountains, which one could call the Russian 'middle of nowhere' (or at least one of them:). No sandy beaches or cocktails here. Still, the sun was out – and we were two thousand meters nearer to it than down on any beach. No sunloungers or cigars for us today either: we had a full day's mountain trekking ahead of us…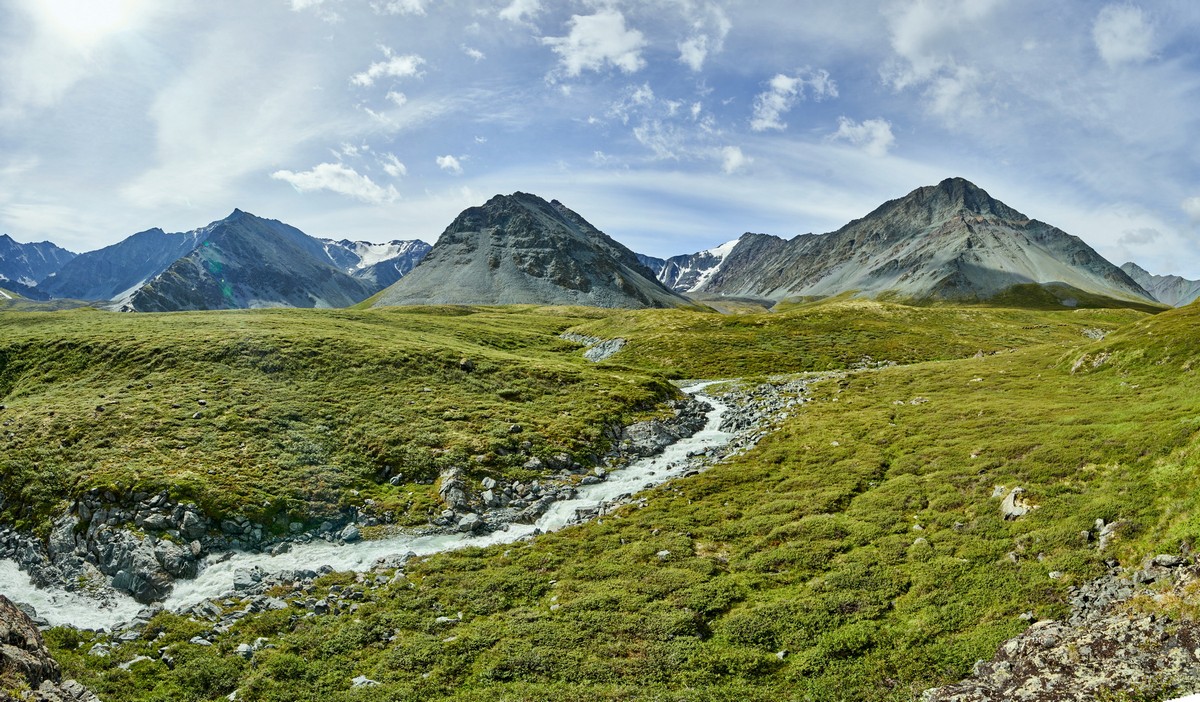 Once we'd set out, the views of mountains seemingly colored in in pastel shades came into view almost immediately. Clearly, this was going to be another of those walk (better – sit), behold and meditate days )…
The further we trekked, the brighter the colors! ->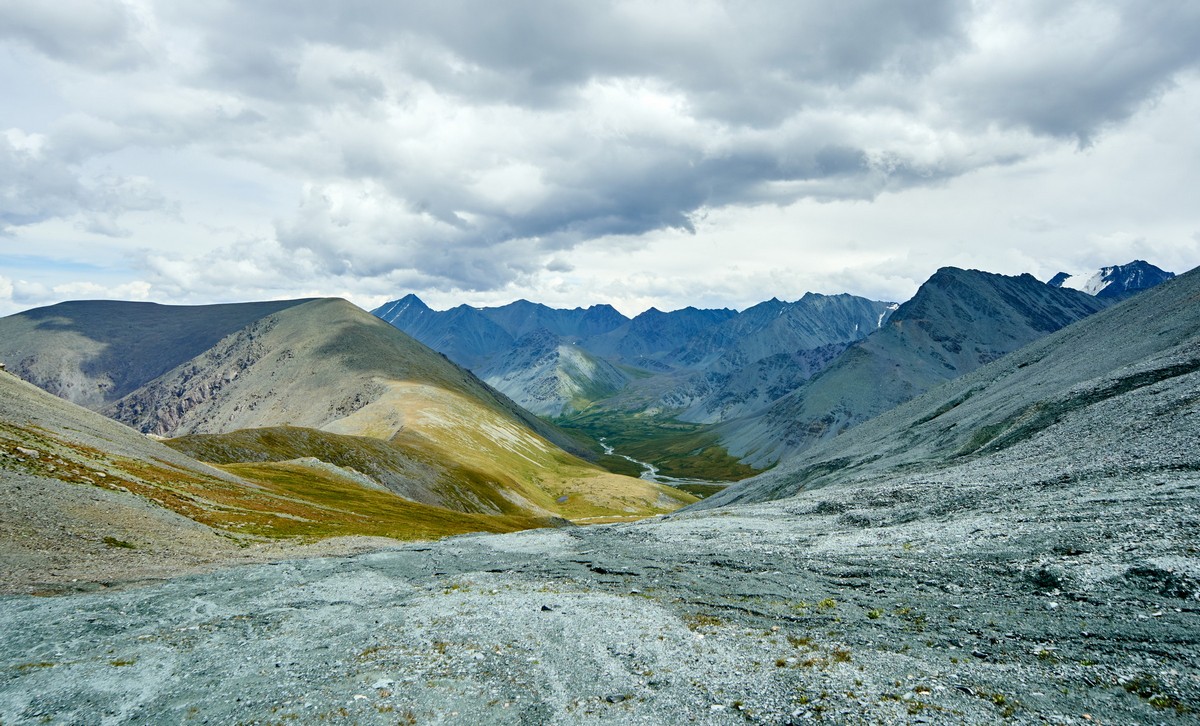 How the colors are formed I don't know. Is it something chemical-mineral around here that 'paints' the mountains so? Or something in the rock that reacts with, say, the rain? Well, one thing's for sure is that whatever it is doing the painting it's not too valuable: not one mining plant or other industrialism did we see – not a single human being apart from ourselves either. Just as well – no one will come and spoil this extraordinary, untouched, natural color-fest!
We reach the top of a mountain pass whose name I can't recall. Suddenly – a collection of signs and rocks ->
Installations such as these often contain messages from passing tourists hidden among the rocks in something water, snow and wind-proof. A bit like a message in a bottle in the sea, only up a mountain in Altai ). Accordingly, we dig and delve. And we find…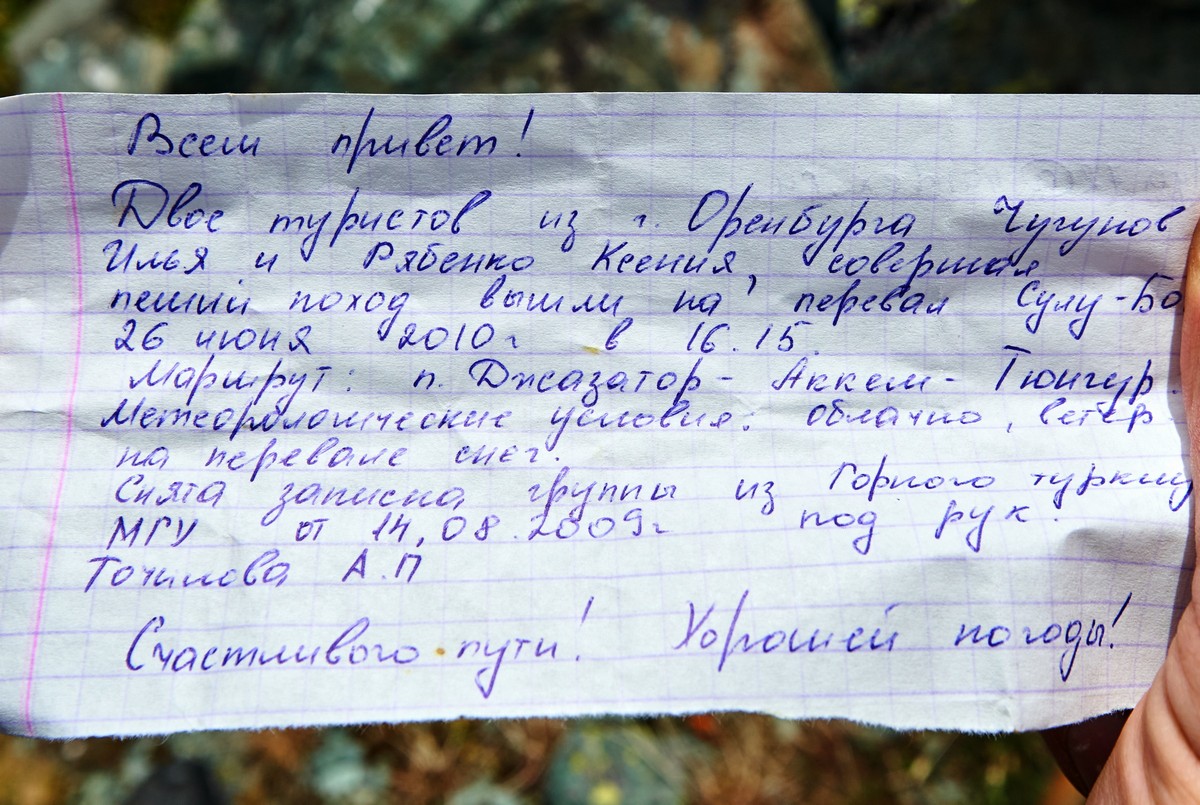 Woah! A message from June 2010 – 10 years ago!
'Hi all, from two tourists from Orenburg – Ilya and Ksenya – passing this here mountain pass on foot, 16:15, June 26, 2010. Route: Jazator – Akkem – Tyungur. Meteorological conditions: cloudy, windy; some snow on the pass.
Safe journey! Hope you have good weather!'
// Jazator to Akkem, then to Tyungur? How many kilometers is that? Oh my goodness-gracious – it's around 250! And I think that was all on foot with their backpacks – no choppers involved. And there are no fish in the rivers here for sustenance: wow – that was some trek. Respect!
Onward – and downward, into the next valley. The green you see here is moss. But not regular moss; it's 20 to 30 centimeters thick, maybe more! It was a dream walking bouncing down toward the river on it. Thank goodness we were descending: it must be hell going the other way ).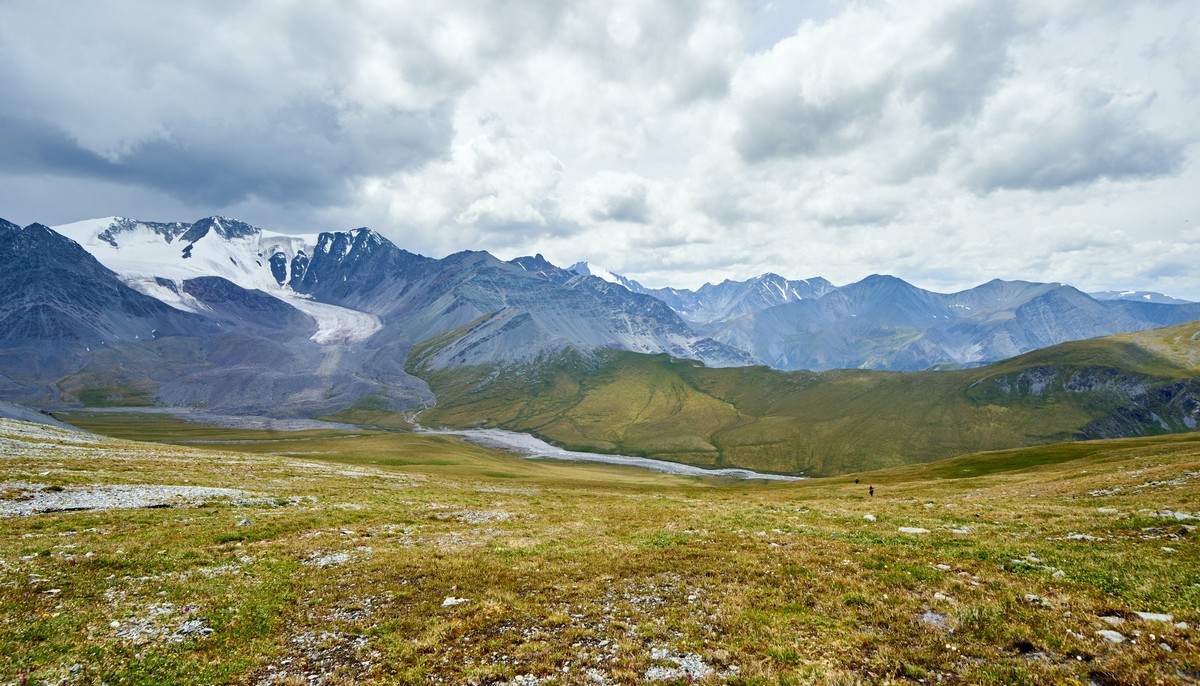 Finally – glaciers! Who'd have thought it? For we were on very comfortable 'European' latitudes, and our altitude was just under three thousand meters (my gadget, up by the 'message in the rocks' pass – had just showed me 2970m).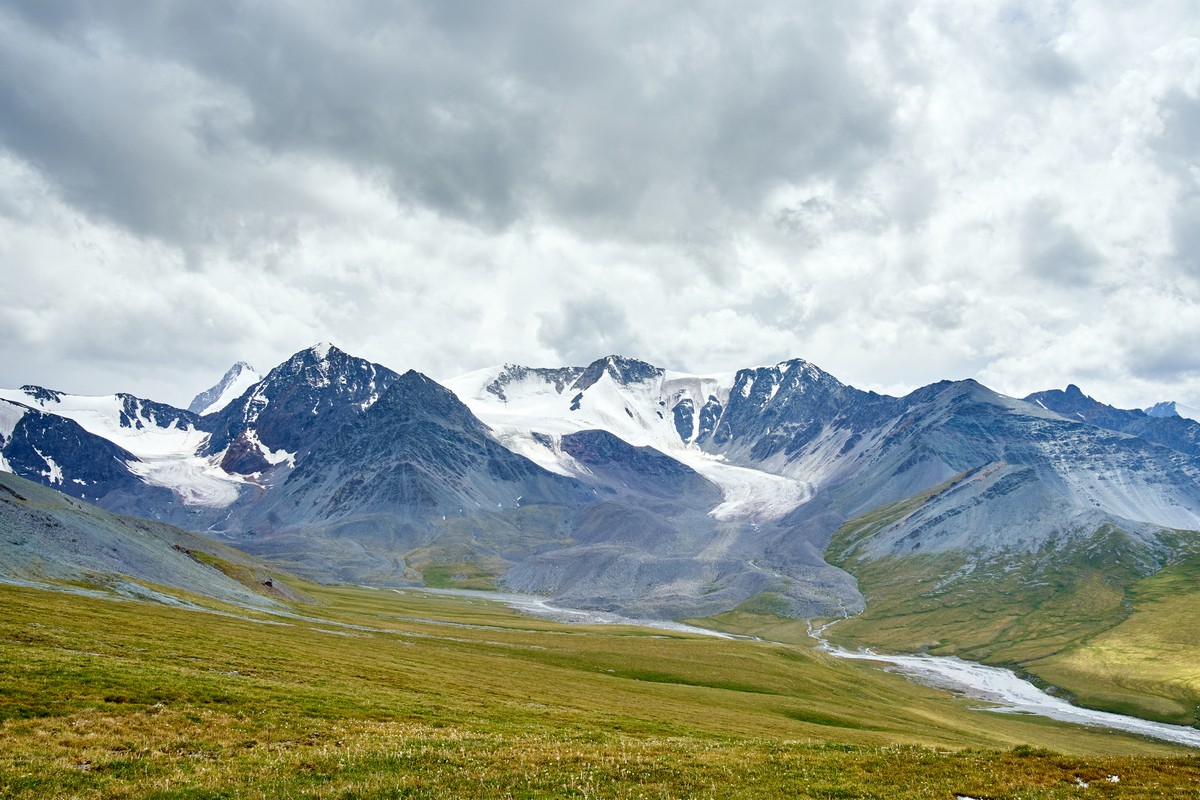 We were headed in that direction – over that there green wave, and down to our camp for the night. Supper, and a little celebration that we'd finished the trekking part of our 'getting to the rafting part' of our expedition. Hooray! Cin cin!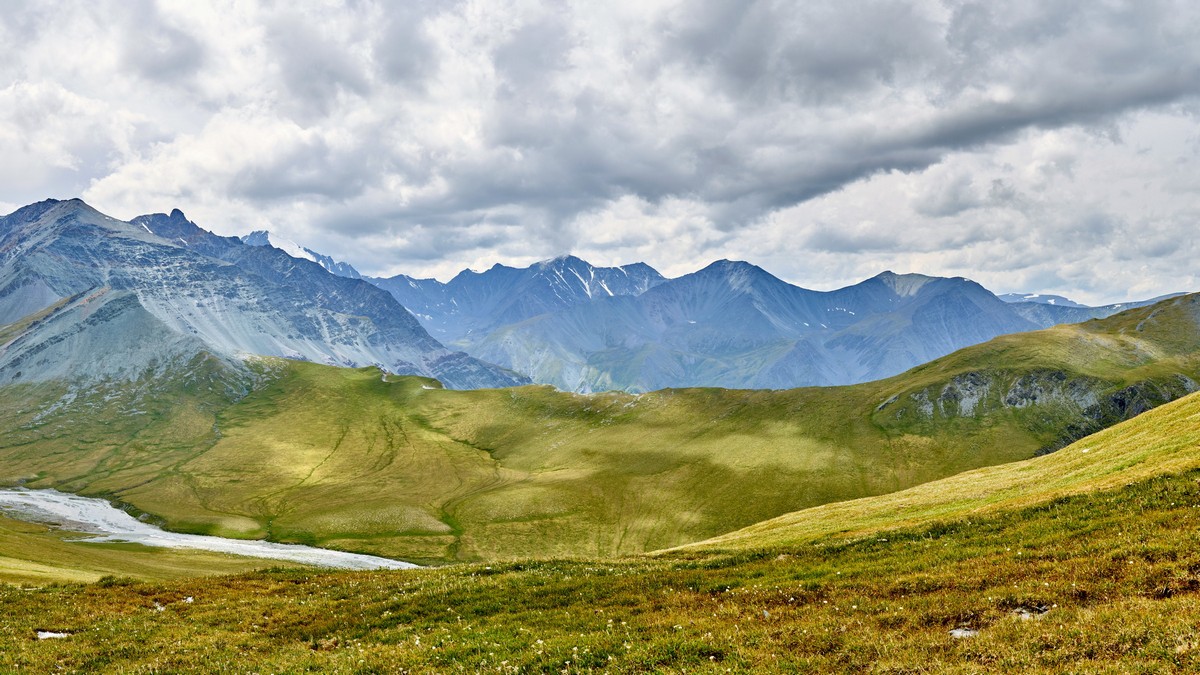 The clouds dispersed a touch – and for a moment we thought we'd catch a glimpse of Belukha itself. Alas – it wasn't to be.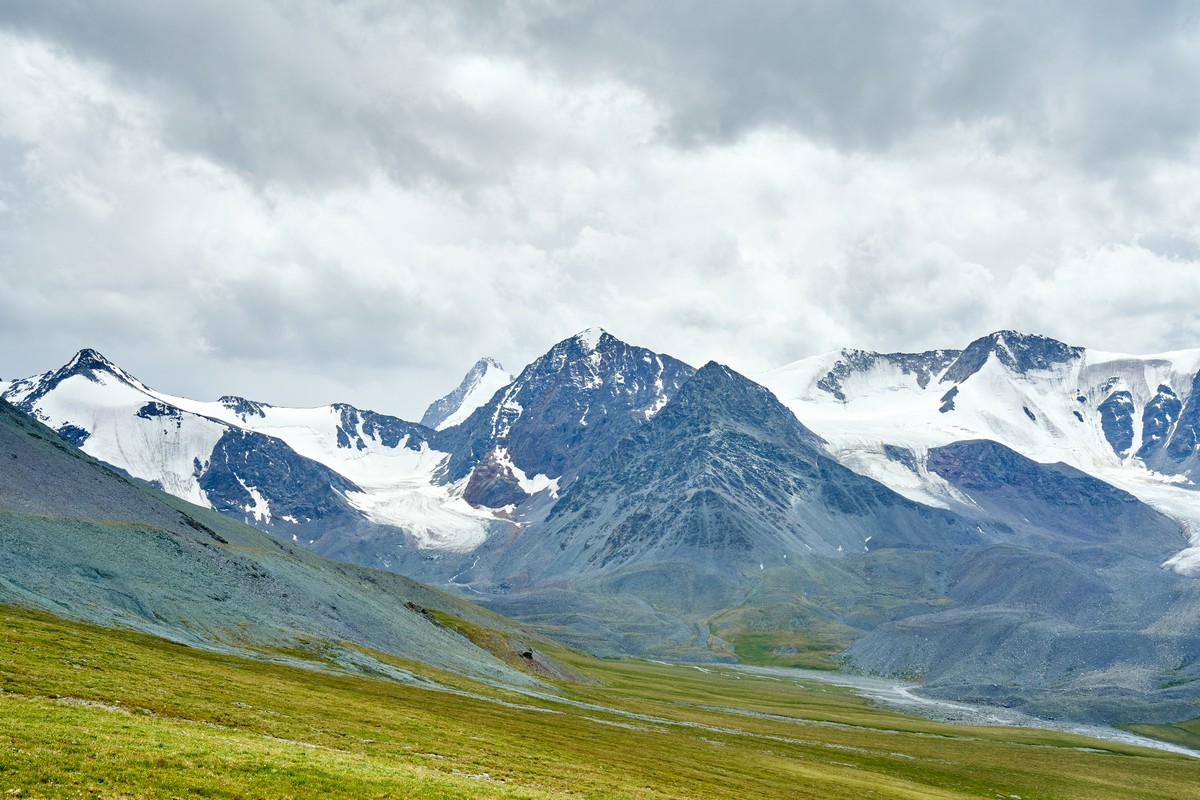 Next up for us was the Yarlu valley – a holy, even mystical location. But more on that in tomorrow's post…
All the pics from Altai-2020 are here.