Swimming pool in the desert.
It's time I wrote a few things about Namibian 'lodges'. I'm afraid I've practically no photos thereof as we'd check in late in the evening and leave at dawn. However, at the Fish River Canyon, we planned for an early night and late rise, since our next day's trip was going to be quite short – only 270km. The place was pretty good: Canyon Lodge Gondwana. Reception and the restaurant and bar are in one building, while the guesthouses are set in a most picturesque landscaped setting: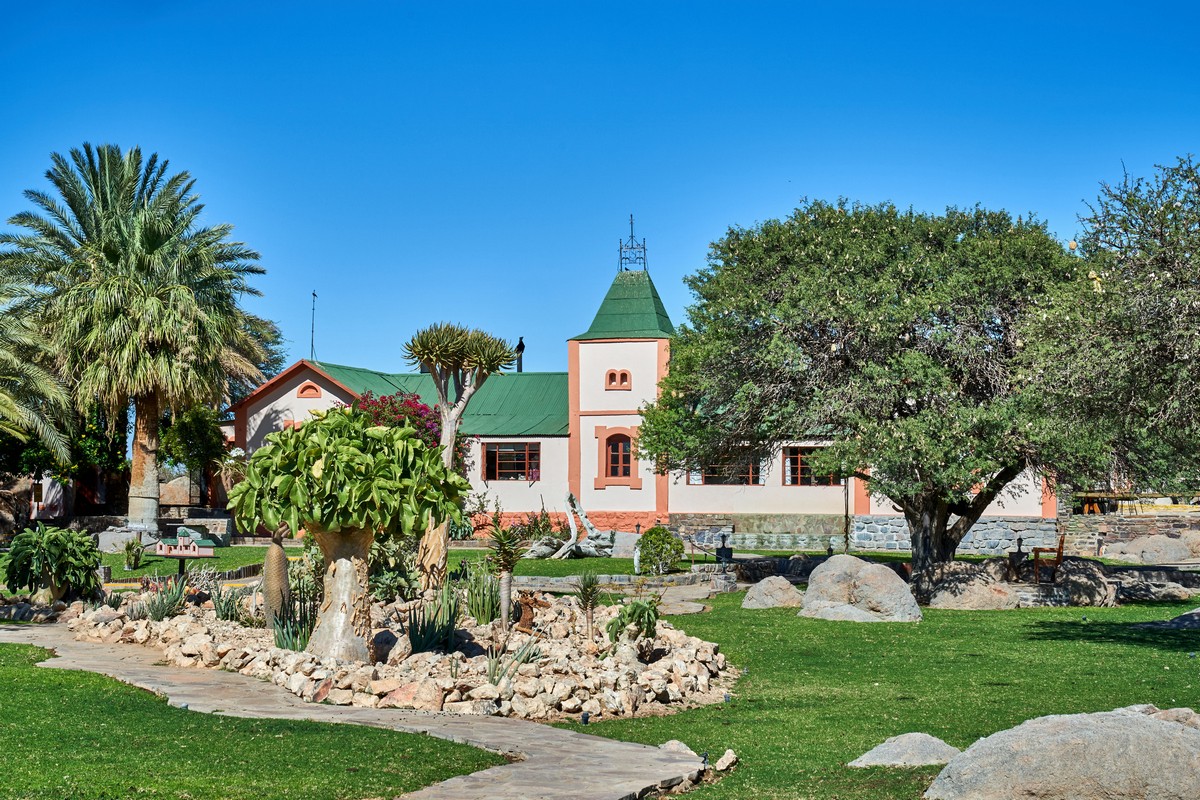 There's almost a full-blown botanic garden at the entrance! ->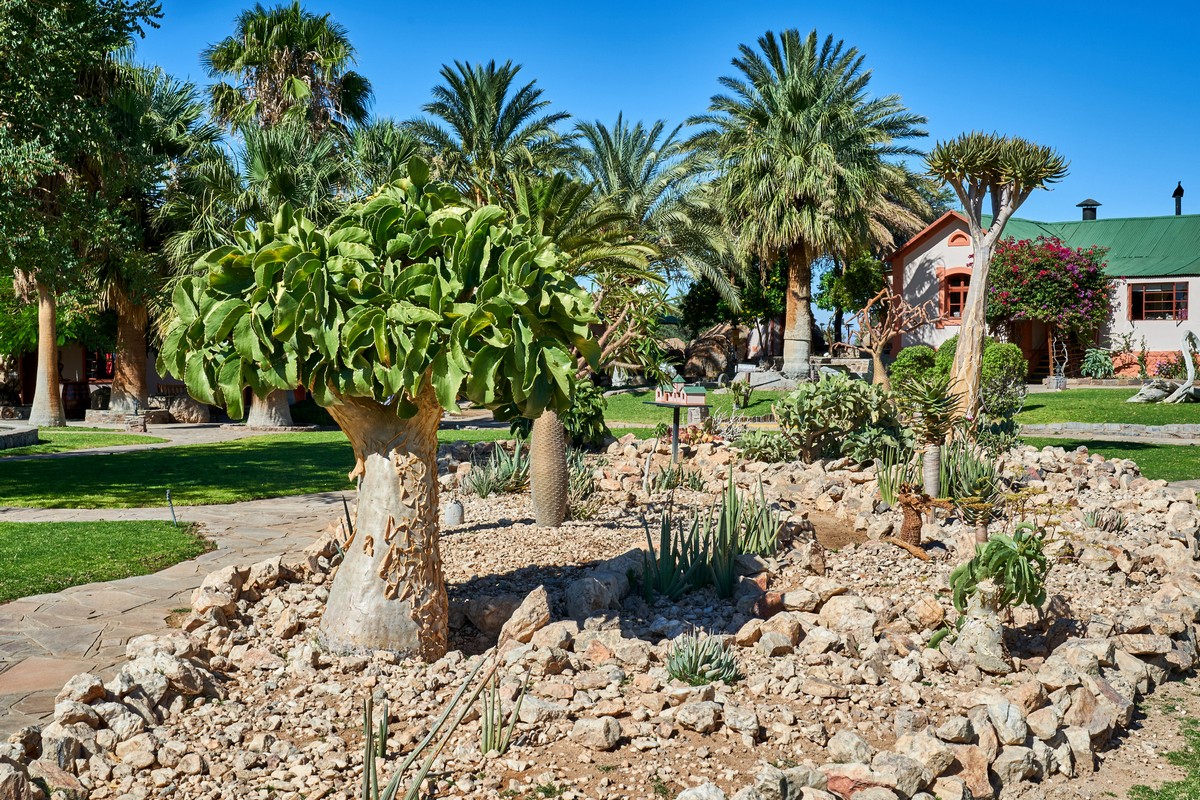 And practically all the flora to be seen is unknown to me.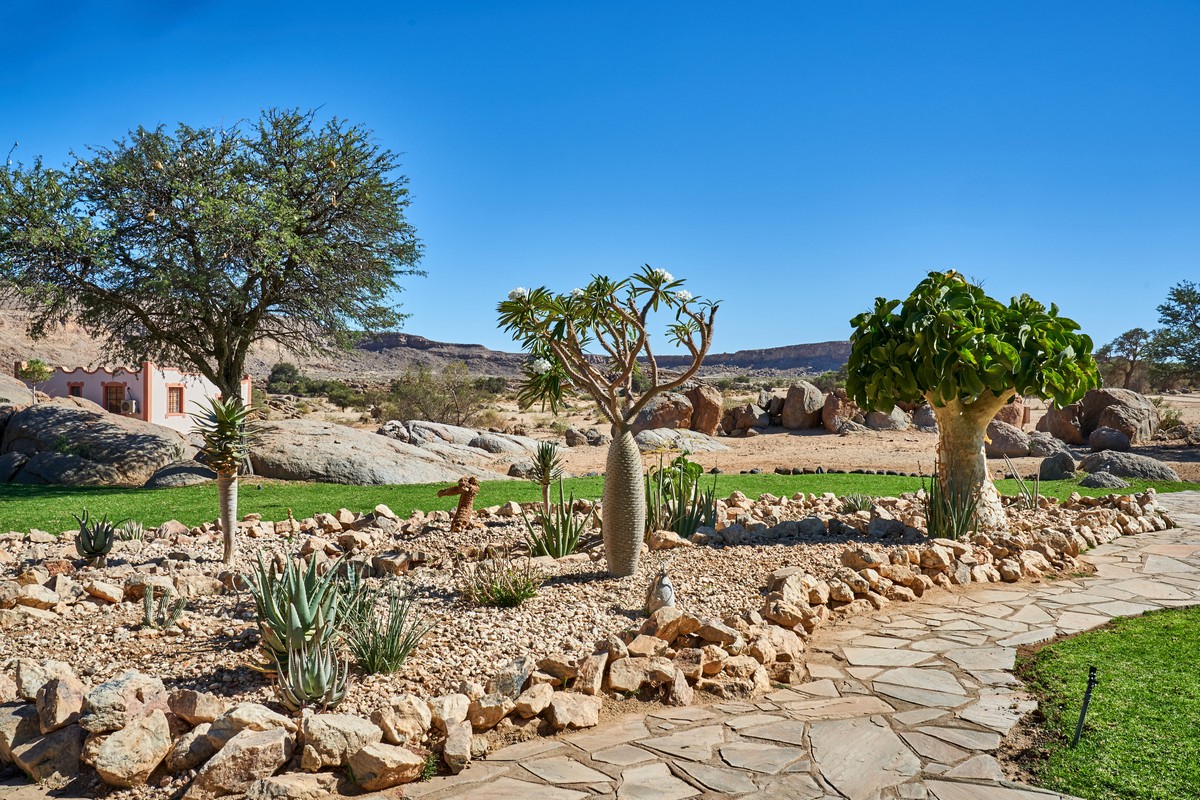 Is it a baobab? :)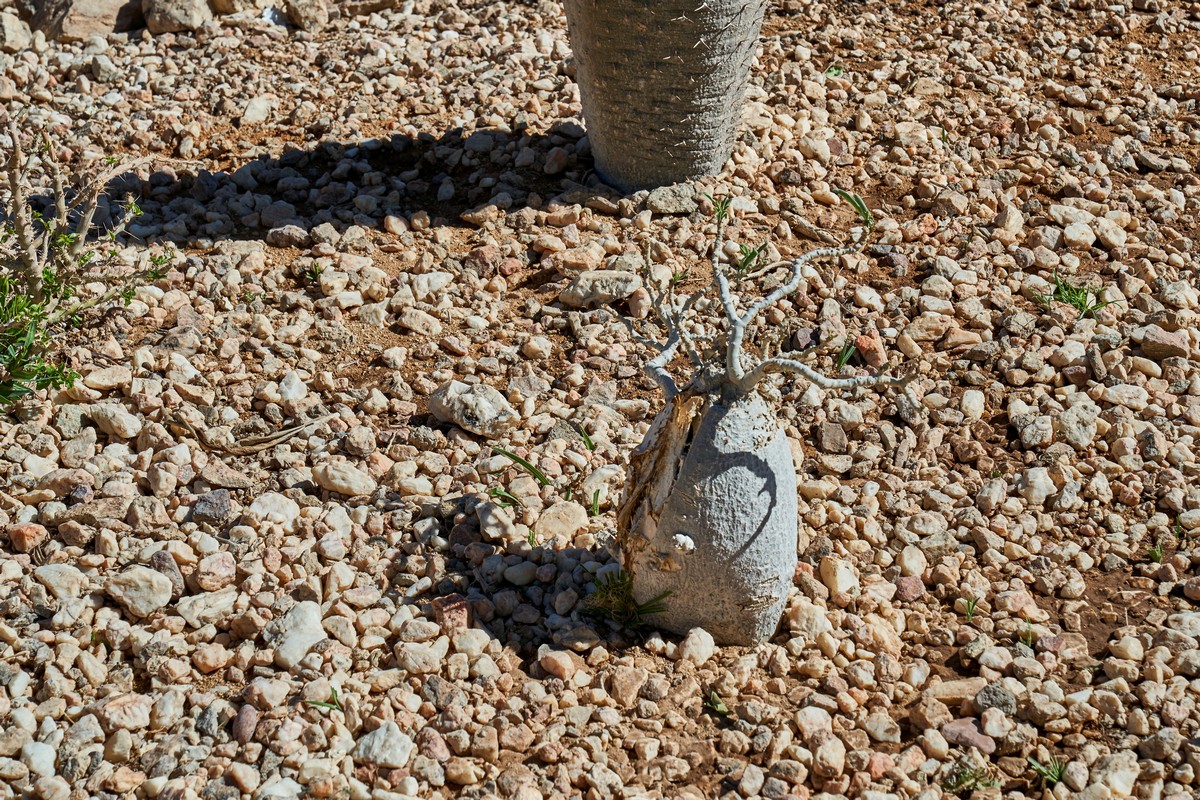 The view of the 'residential quarters'. All the houses are carefully hidden somewhere among the rocks and trees.
This is my lodge: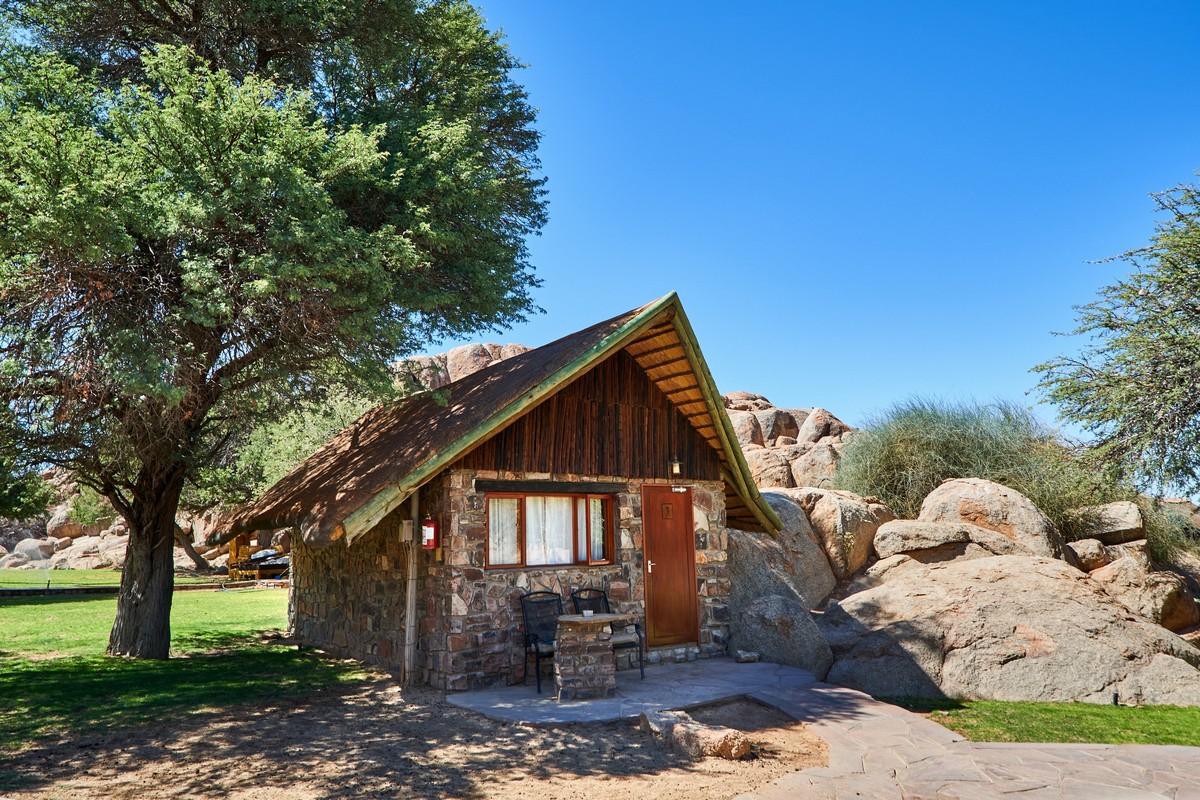 And here are the neighboring ones:
A very pretty place!
The sign says 'pool' somewhere over there…
Woah. A real pool. In the desert! The water in it was somehow very cold. We measured the temperature… and it confirmed my doubts – it wasn't that the water was cold; it was just that we're in Africa and had gotten used to the heat. The water was 24 degrees centigrade!
And the views around it are absolutely fantastic. Here's another part of the same complex, with no trees:
At night, the local fauna grazes through the grounds!
Leaving… signs of their nocturnal visitation behind, naturally :) Come morning, a guy then collects up these signs so as not to spoil the aesthetic:
This is the path to the pool – crossed by a goat path: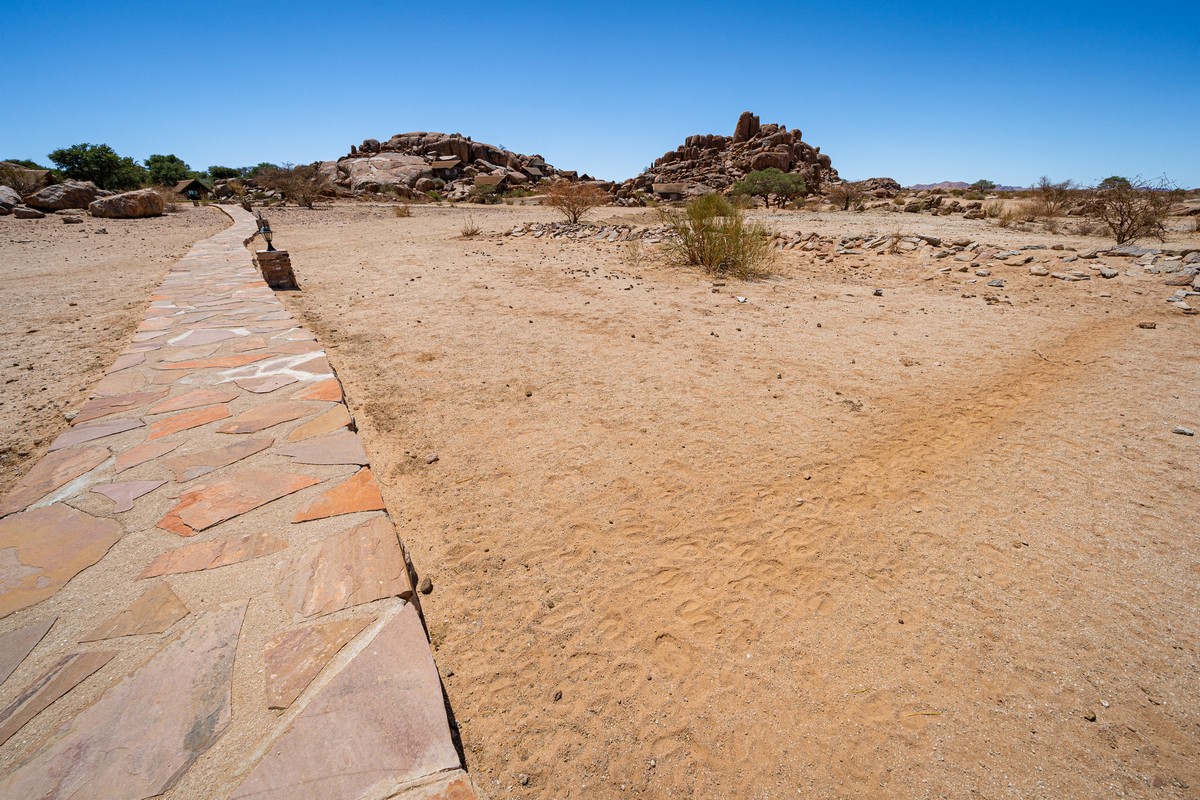 And the nature all around – amazing!
And now we're coming back to the theme of rocks again. There are loads of them here! Some of them of the most unusual forms. What I mean is… ah – no: I'll save that for the next post!…
More photos from Namibia are here.