The daily life and sights of Delhi.
Delhi. This is the third time I've been here, and finally I decided to do some tourism. On the previous occasions, I've had to do press conferences, meetings and was always on the go. I did make it to the Taj Mahal once. But if we're being honest, there are two things that get in the way of proper tourism here: the polluted air (see below for more), and the chaotic traffic. You step out of your hotel, leaving behind the cleansed, air-conditioned environment, and you are met with the smoke of the local neighborhood.
At the beginning of the week, when we had two days in Delhi according to our approved travel plan, a third obstacle made itself felt to would-be tourists: protests against some reforms taking place right next to some of the city's main historical sites that are a must-see for every curious tourist. Unfortunately, they were closed. But Delhi has quite a few places to see!
Some of the main ones were still open to visitors though. One was the Emperor Humayun's tomb. This is an interesting construction. If you don't have time to do the Taj Mahal (which is much higher up the list, but constructed later), then make sure to see this place.
As a matter of interest, many buildings of importance in this part of India were built in the times of the Great Moguls who were partially descended from the Mongol Empire. For example, the aforementioned Humayun was born in Kabul, a descendant of Tamerlane, etc. In the pictures, he has a typically Mongolian appearance, at least to me. It was these guys who got the ball rolling with the "industrialization" in these parts.
Of course, I'll say it again, this mausoleum pales in comparison with the Taj Mahal, but it's a 250km drive (and the same distance back). So, just take what you can: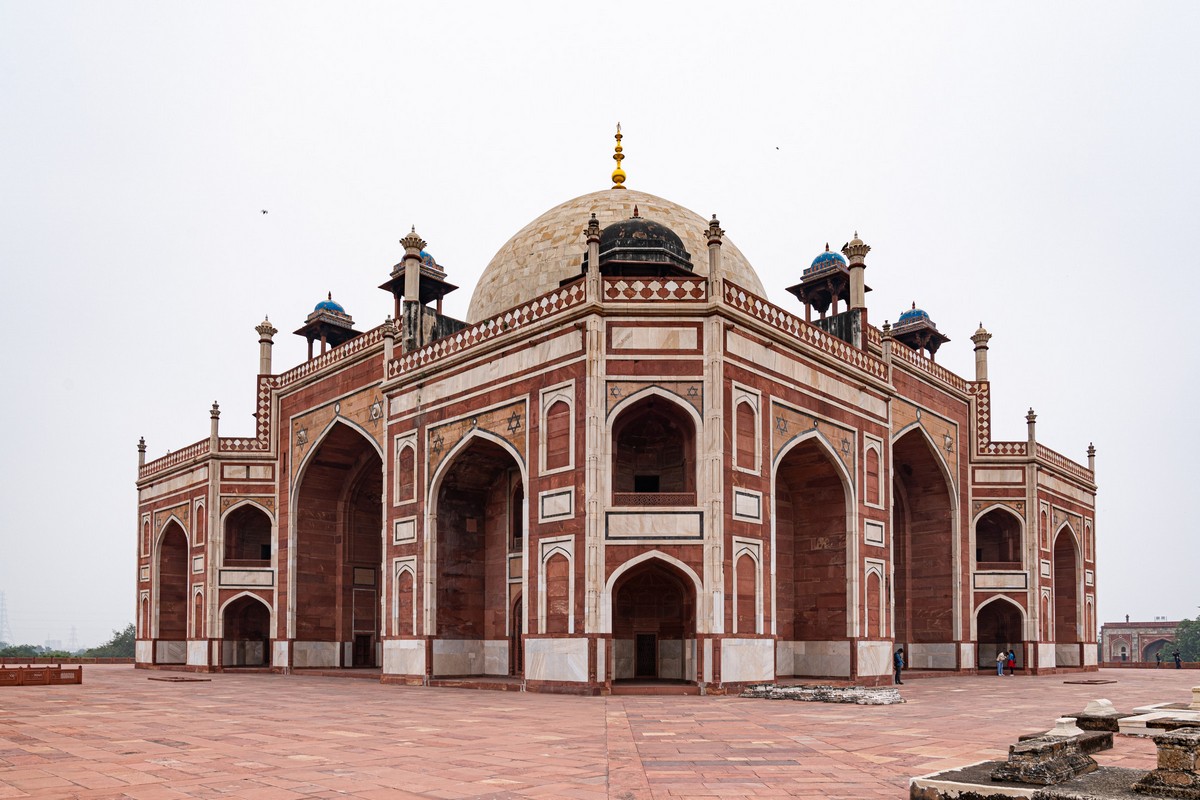 You may want to bring along your respirator or something else to help your breathing – you can conceivably spend ages wandering around here.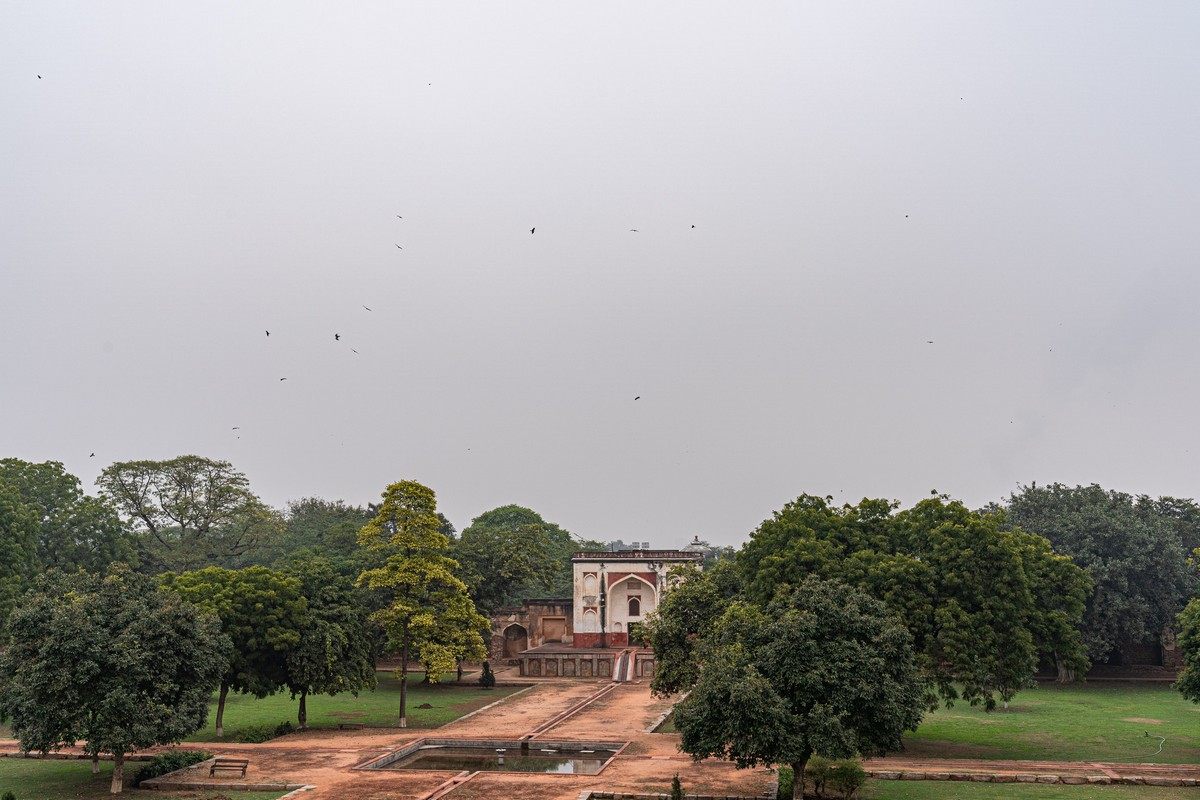 I don't know how the locals survive in this air. It pains me to think of the children growing up in these conditions.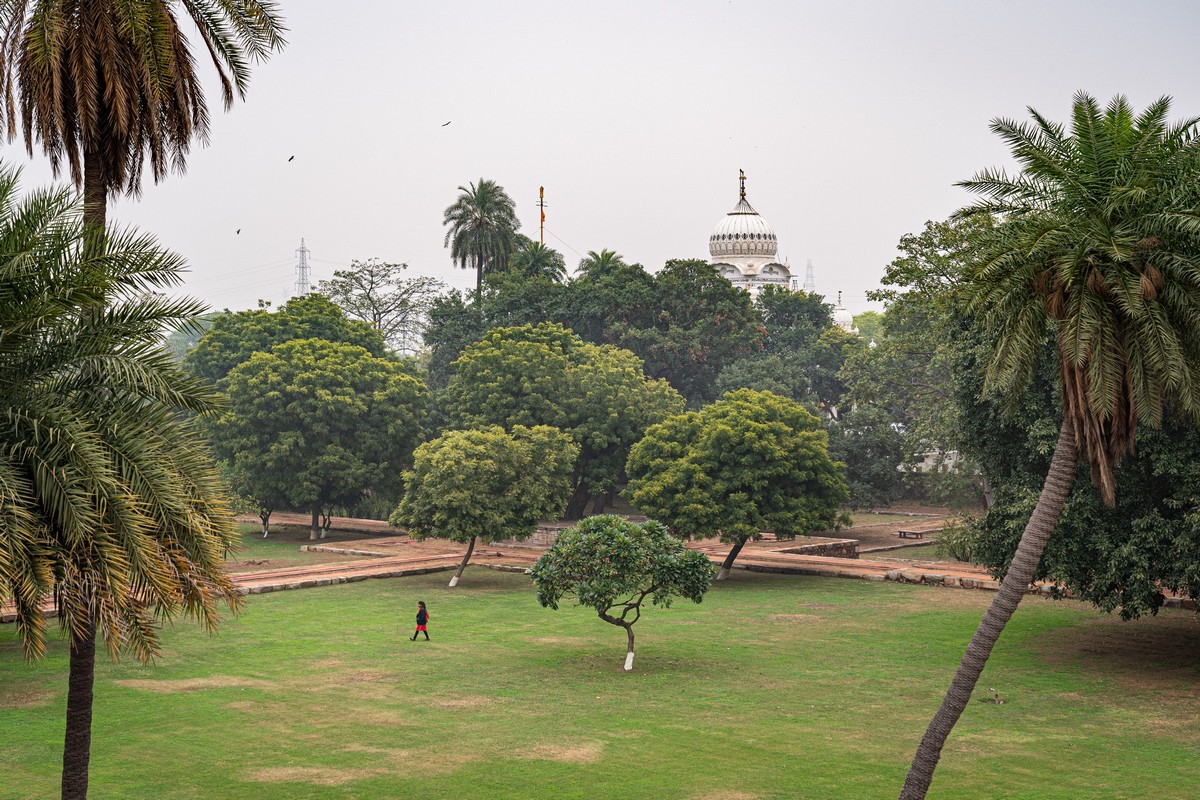 The environmental issues here don't look like they'll be fixed any time soon.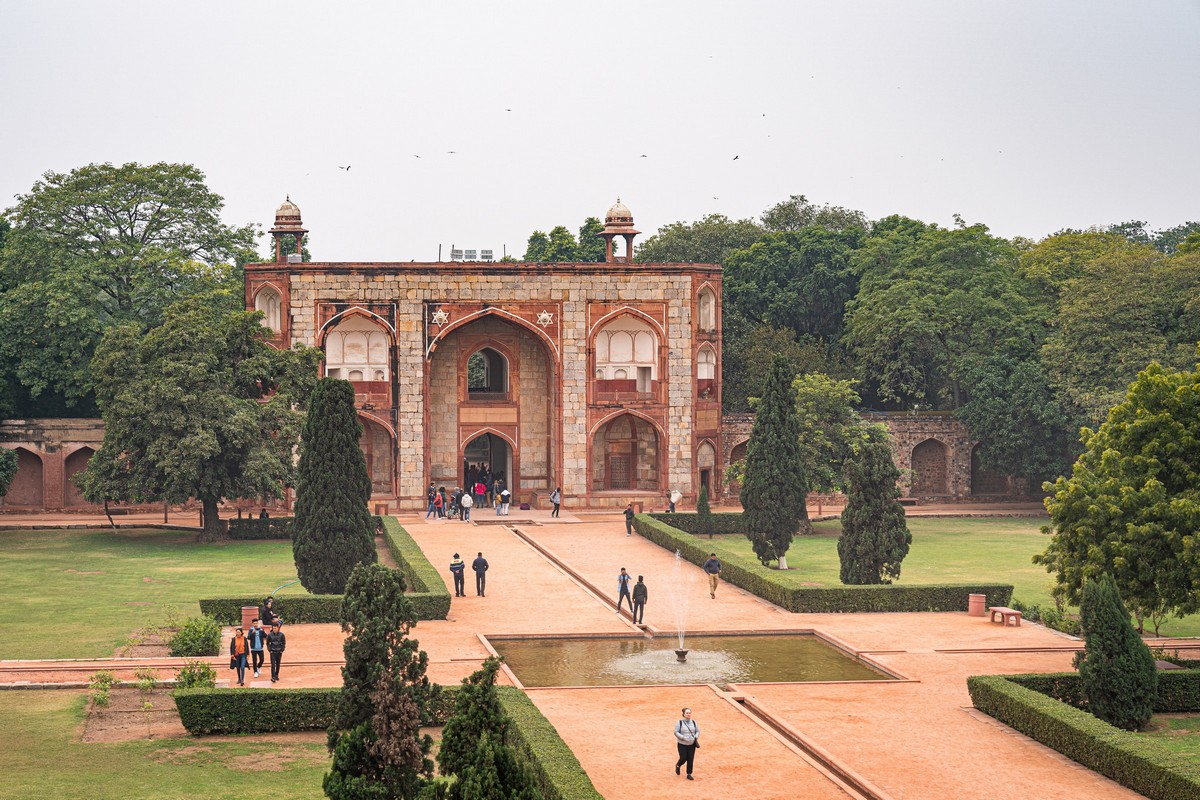 In the meantime, life carries on under this gray sky, with this smell and way of life. The ecology has been wiped out – completely destroyed.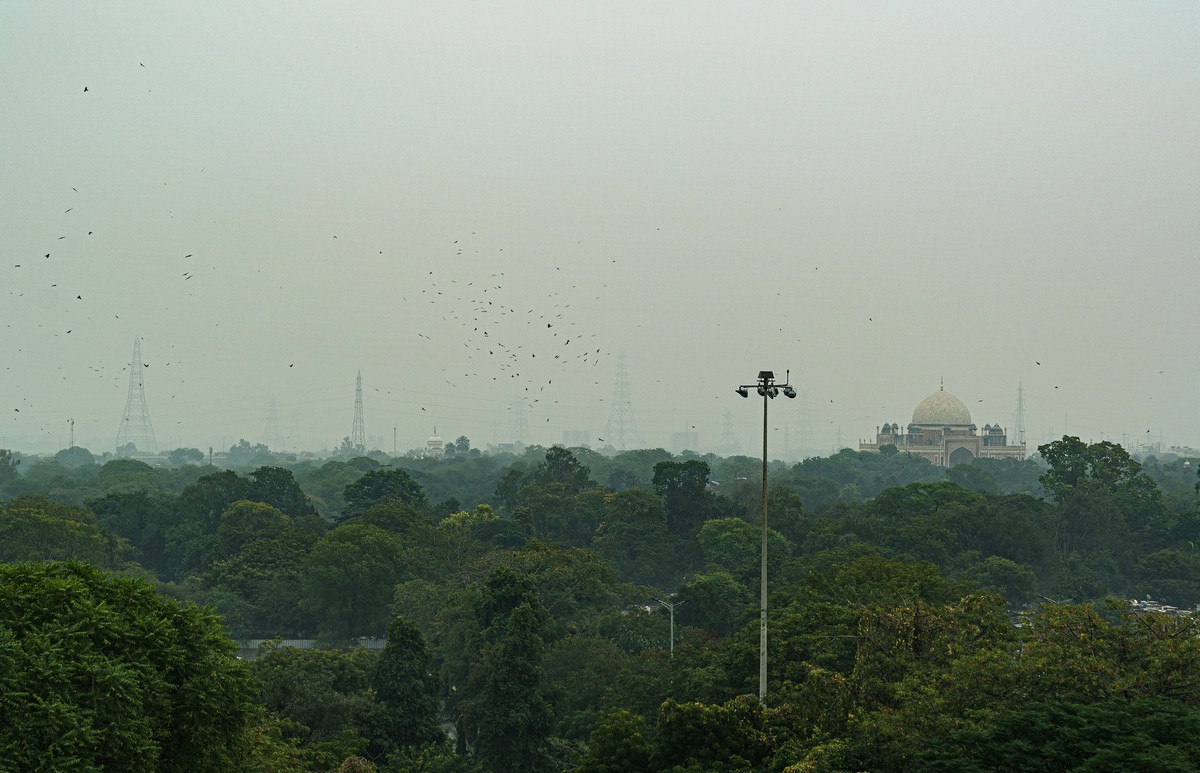 Where does the smell come from? That's easy. After one conference many years ago, we decided to go to the Taj Mahal with a group of colleagues and saw everything with our own eyes. Here's a typical picture (taken back in 2008 and not mine) ->
The uninhabited area nearby is a dump that's on fire. And the smoke from these dumps gives the local grey ecology its distinctive smell. And the concentration is so high that if someone smokes a cigarette next to you outside, you barely even notice it.
An interesting observation: for reasons none of us can figure out, a huge flock of some birds of prey is circling in the sky. Not scavenger vultures, but hunter-type predators. Distinguishing an eagle from a peregrine falcon is not exactly my strong point, but there you go. Here they are gliding back and forth, sometimes fighting each other. It's pretty cool to watch!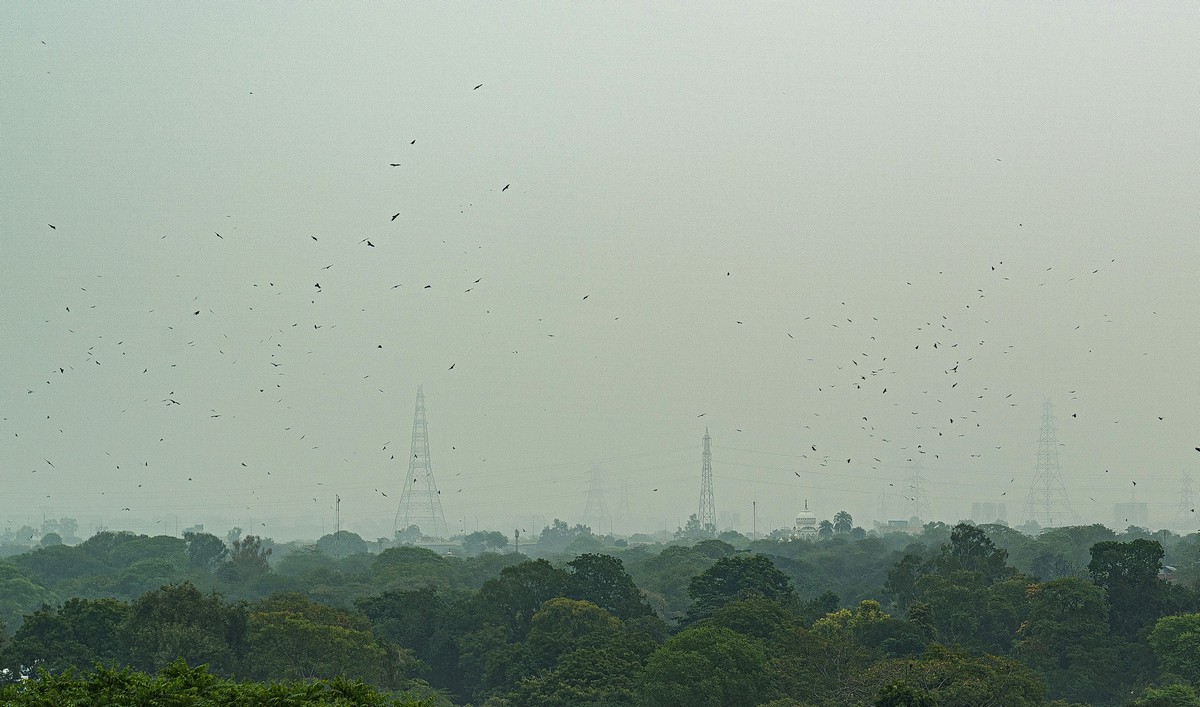 I wonder what they eat? Other birds (there are loads of pigeons) don't seem to be targeted. The local striped squirrels are not afraid of them at all and run around in the open. Just what these proud predators eat remains a mystery…
But that's enough doom and gloom. Let's continue our express trip around New Delhi. The second place I managed to reach was India Gate. A monument to Indian war heroes.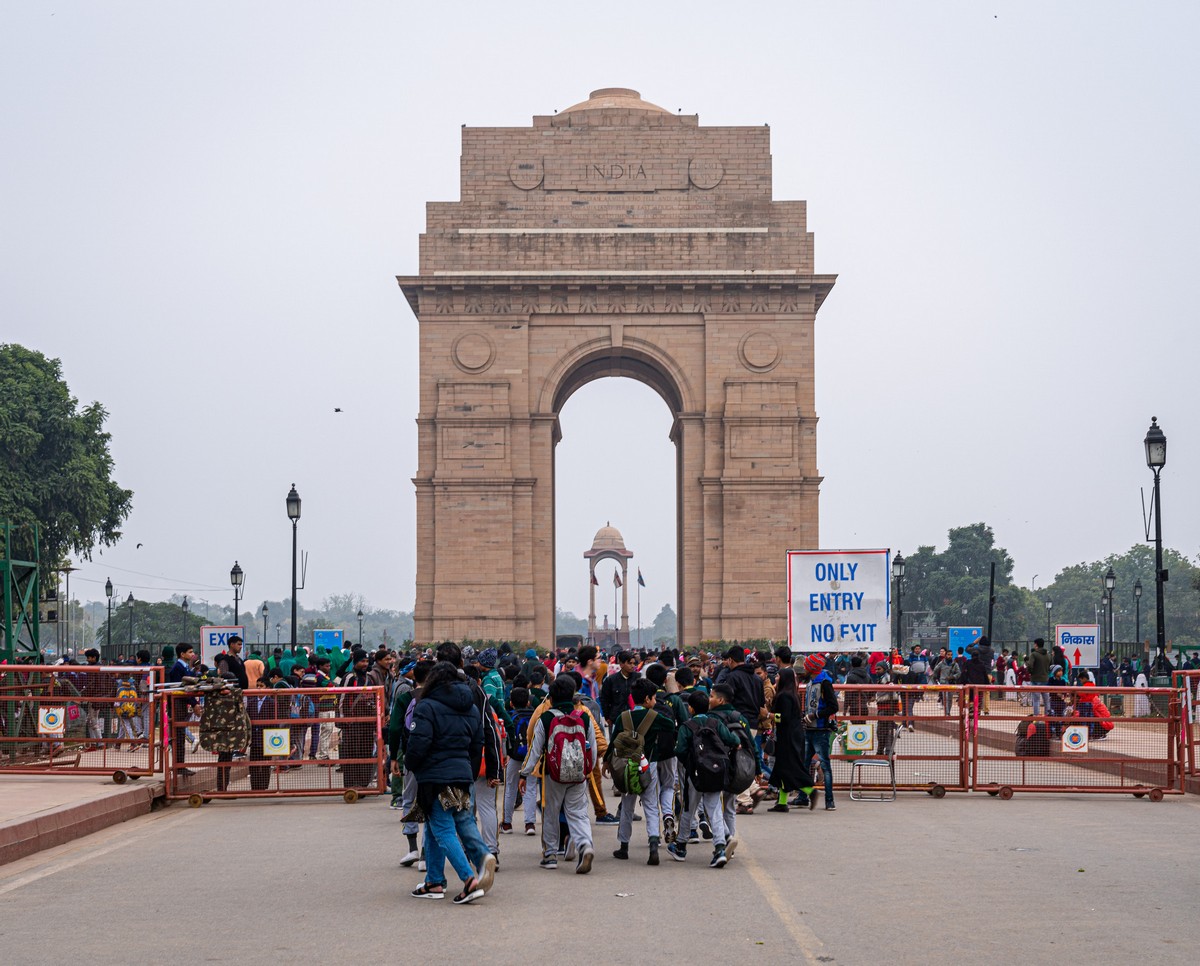 Unlike the tomb of Humayun, this place was really busy.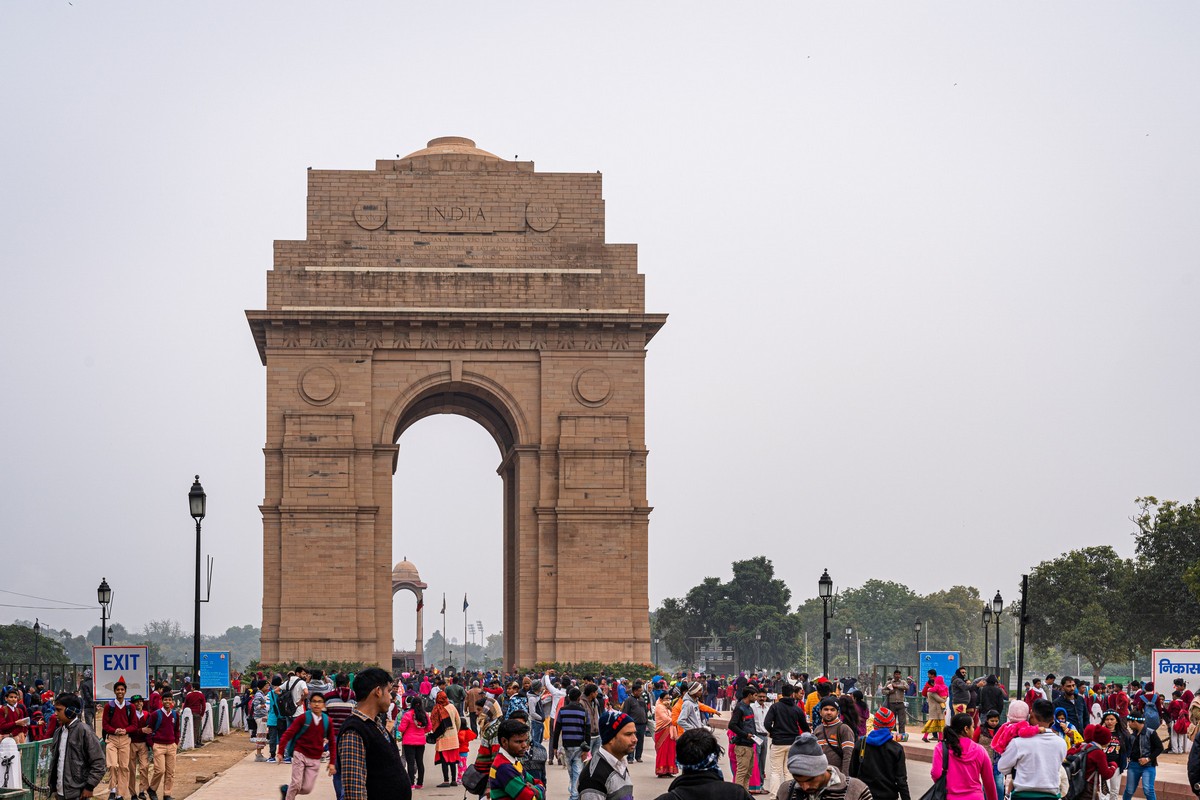 There's still some ubiquitous mess.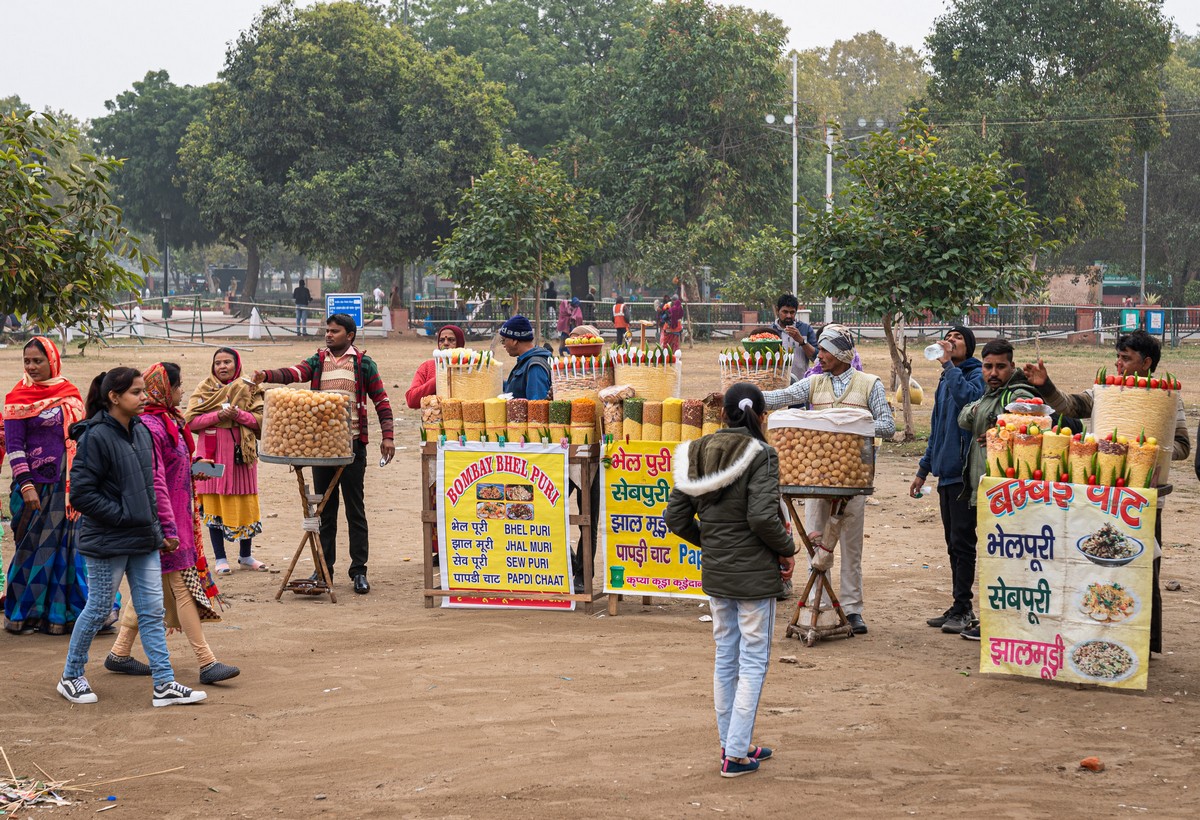 If you like it hot and spicy – this is the place for you!
Weapons of mass transportation :) – rickshaws.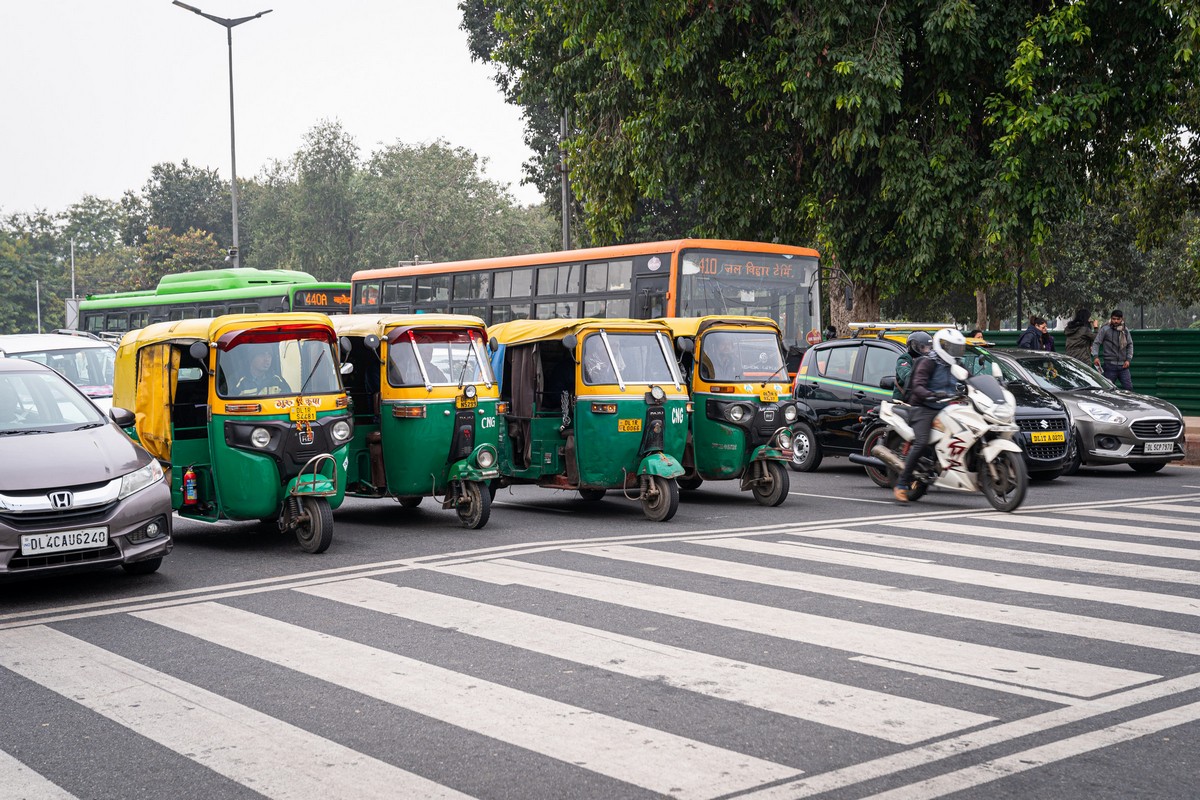 Wow! One of them even has a fire extinguisher.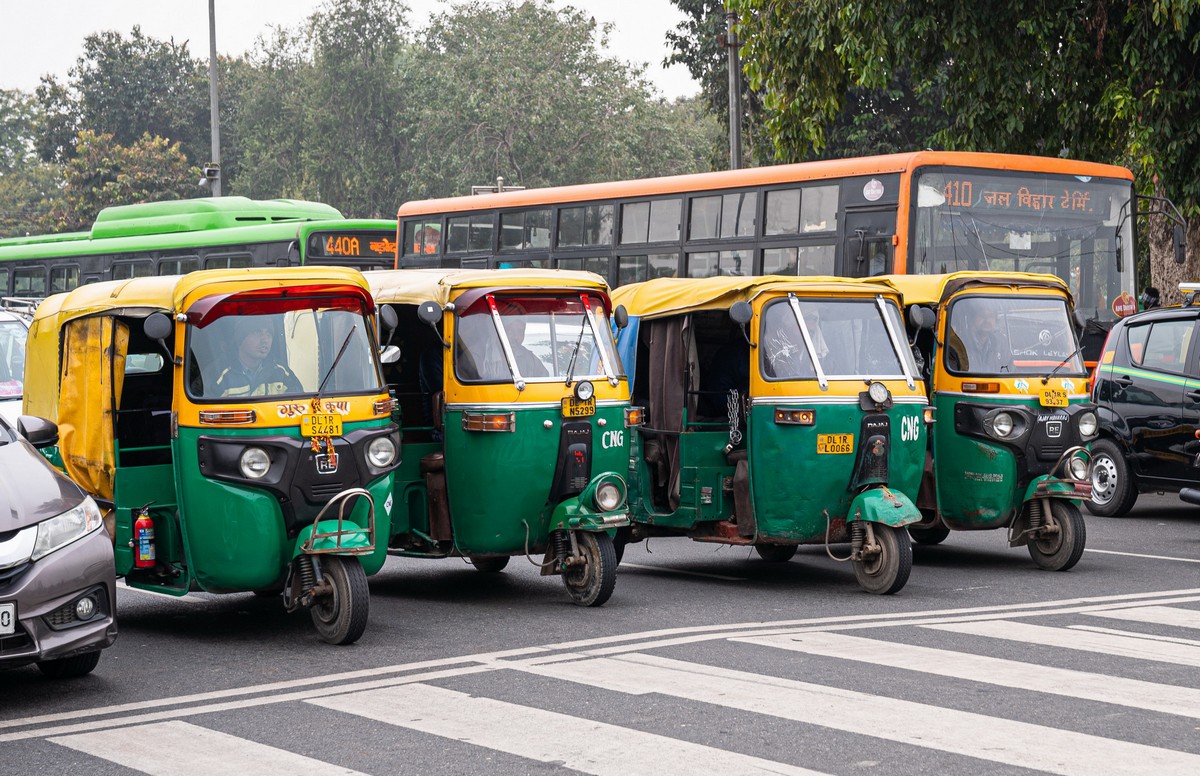 A simple street scene – a tea seller selling a drink to a coconut seller.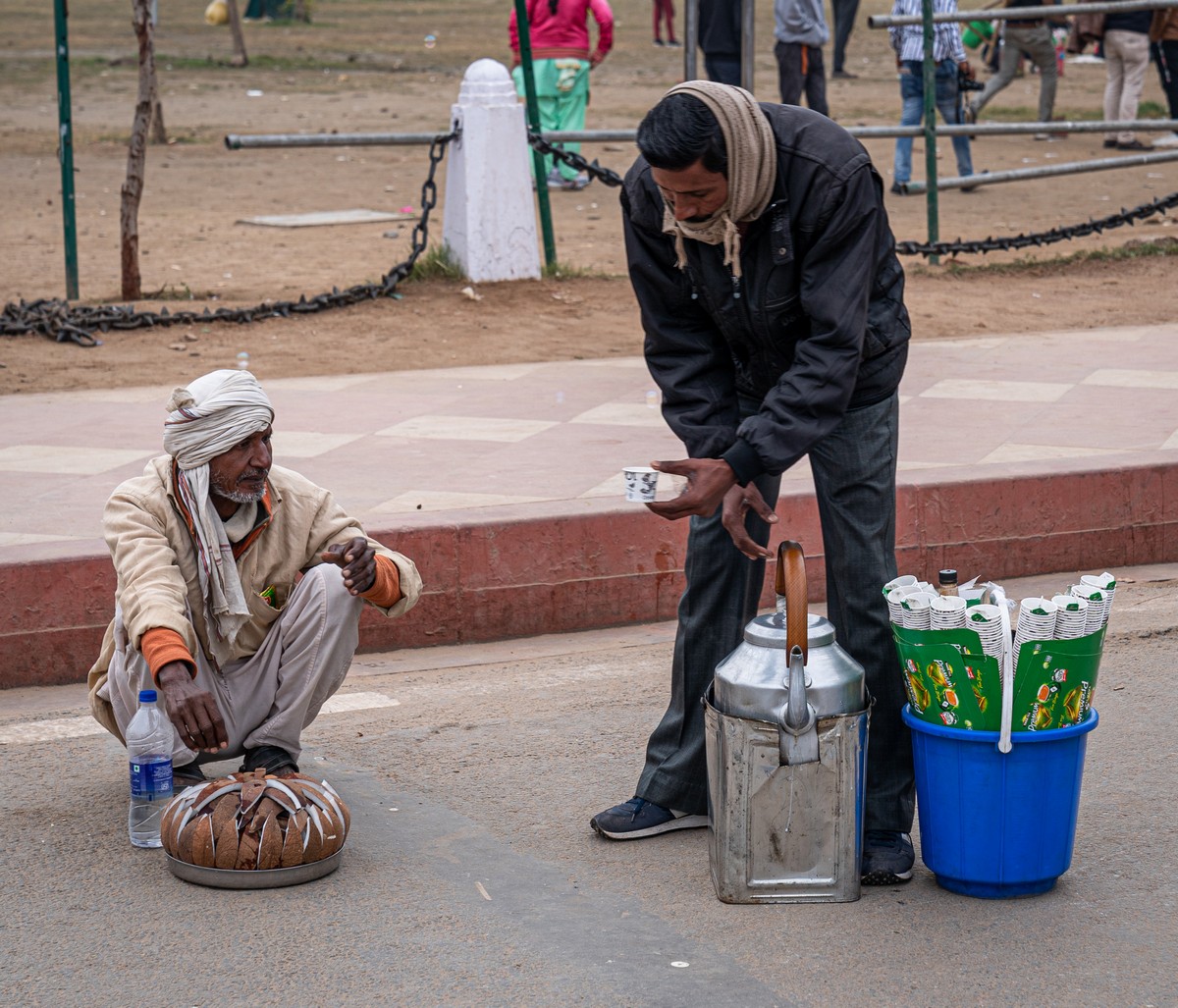 Street fast food in the tourist parking lot at the India Gate.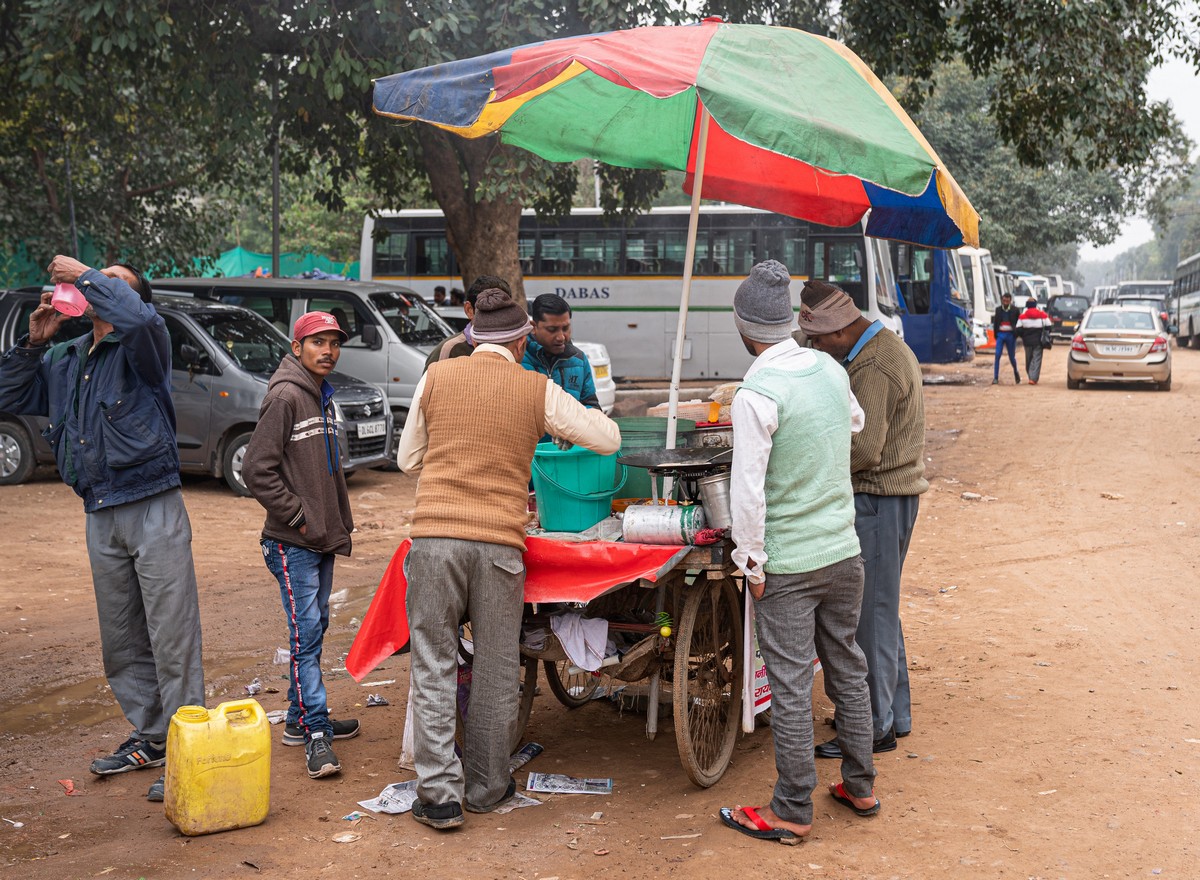 And some more old pics of the road and city (by V.K.). Why old? Because not much has changed since then.
Those were pictures of slums and poor areas. There are also some decent residential areas (where the embassies and expensive hotels are) and some nice historical sites (the photos are mine and new) ->.
That's all for now about India, I guess. We've already moved on. And it looks like we did so on time. There are huge protests going on at the moment, the Internet's been turned off, the news says the airport's blocked and the metro's closed. If we hadn't left, we'd have been stuck for a long time.
You can find the rest of the photos from India here.