A leisurely route – around Beirut.
For many of you, what you associate with the brand 'Beirut' will probably be nothing too positive. Unfortunately, there are many objective reasons for that. The main one – there was a very long civil war here; there've been assorted other armed conflicts since then too. Details of the civil war made the headlines throughout the 1980s all over the world, with its awfulness even trickling down into pop songs – both in the East and the West. I won't go into the reasons behind the civil war… because I can't, for there is practically nothing but lies about them if you try to research them (.
Beirut was partially destroyed, but when peace finally came about this blessed land took on a new lease of life. From my hotel room and the hotel's roof – the city today looks like this today: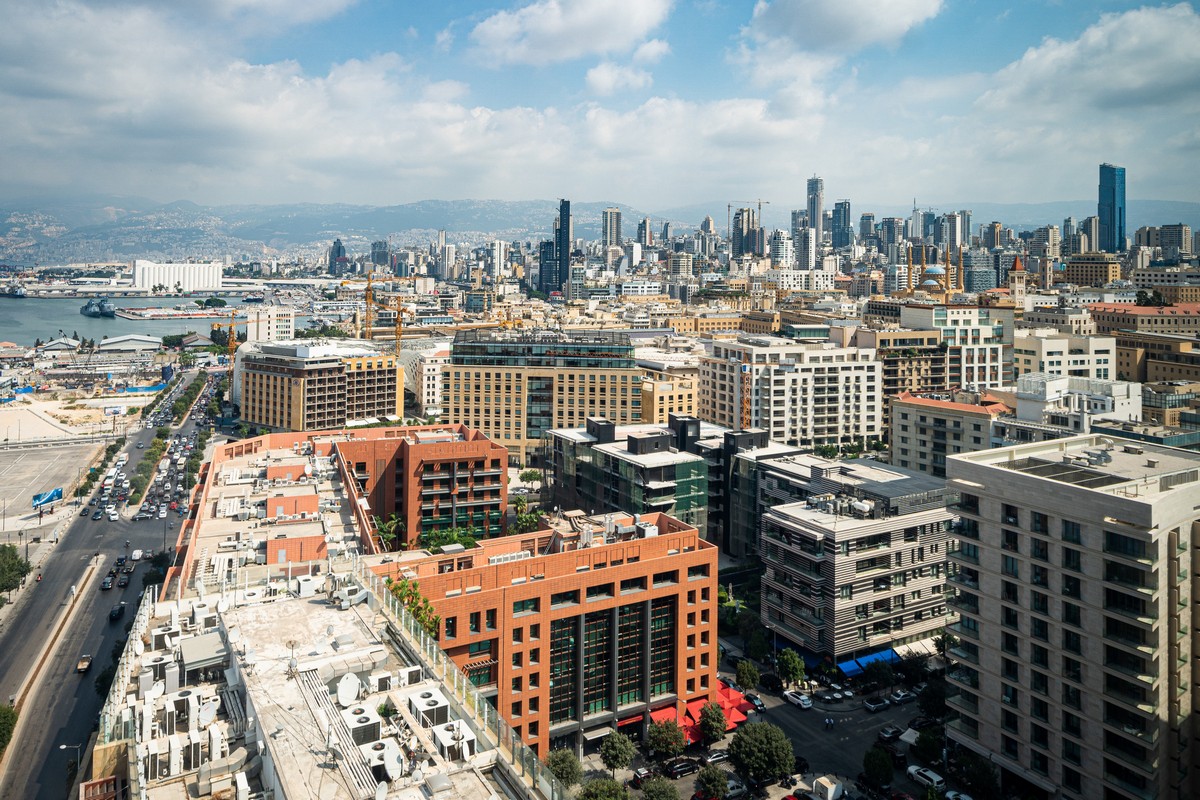 Not bad at all. Could be one of many modern capitals. Ok – a few more pics from the hotel: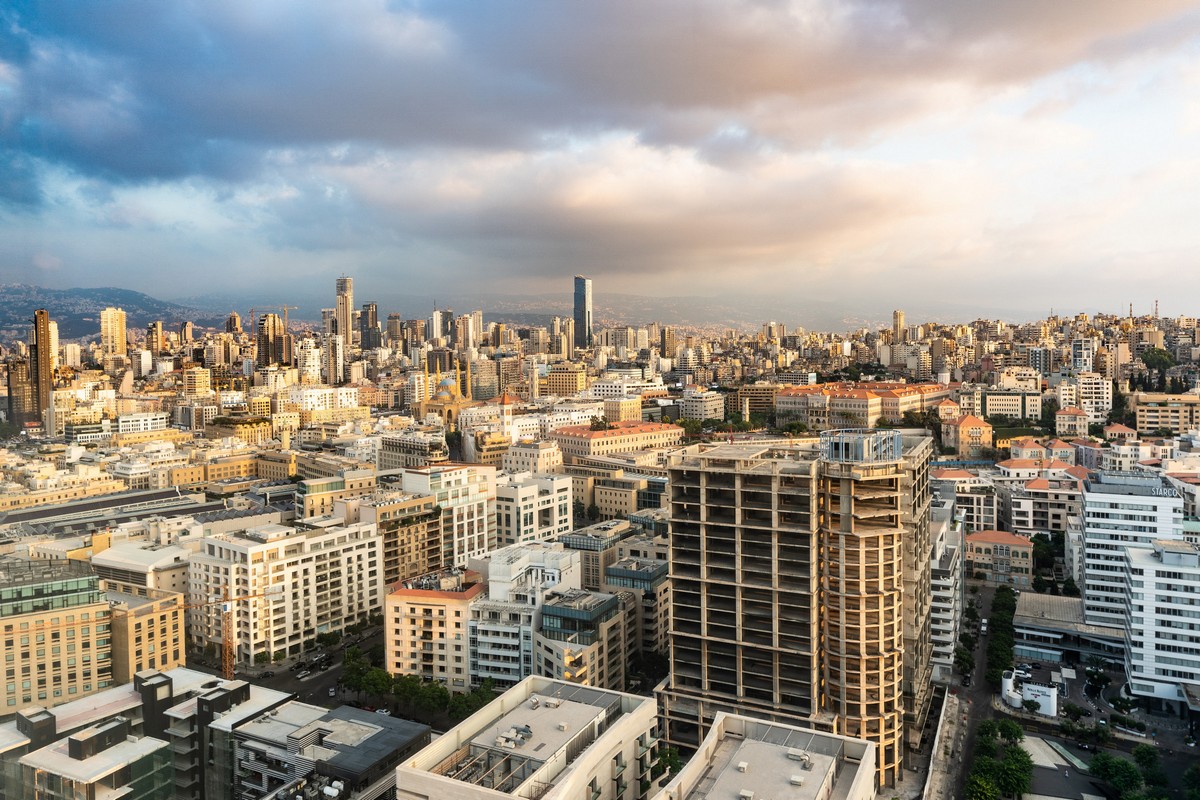 Yes – this is the western seafront. Sunset!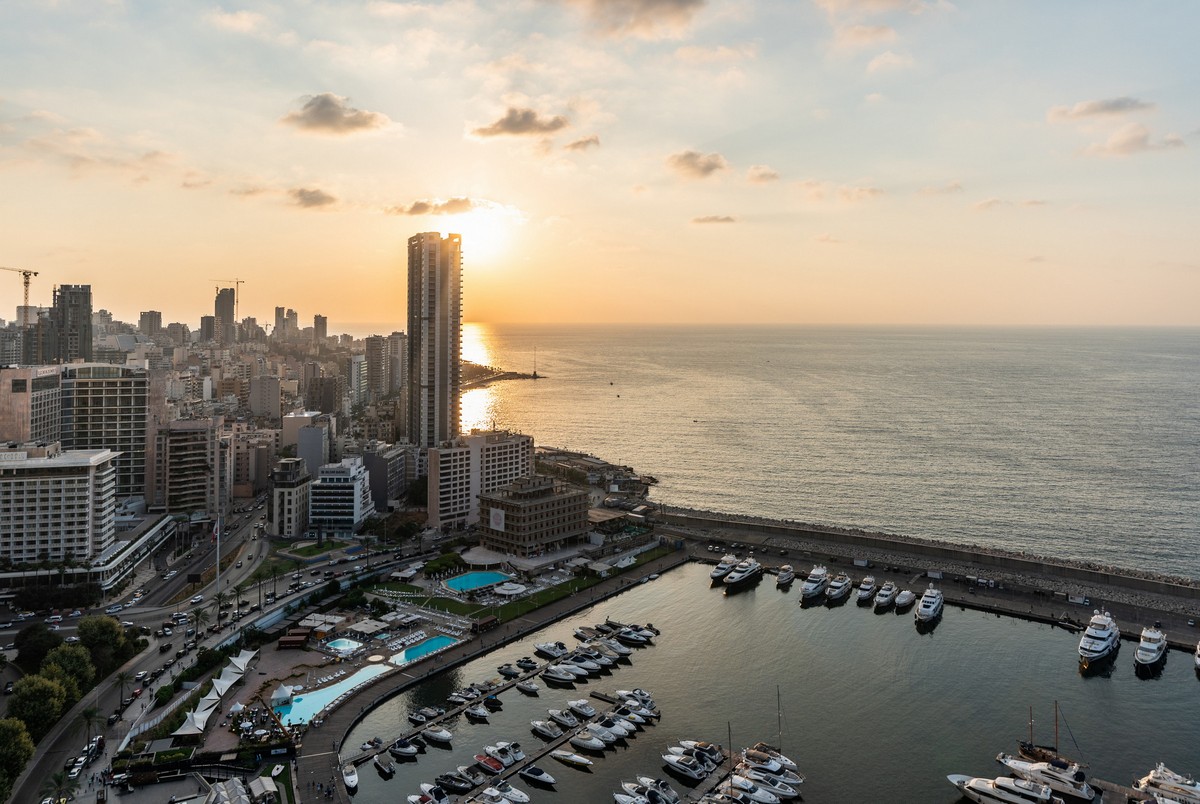 Still from the roof of the hotel: industrial scenes…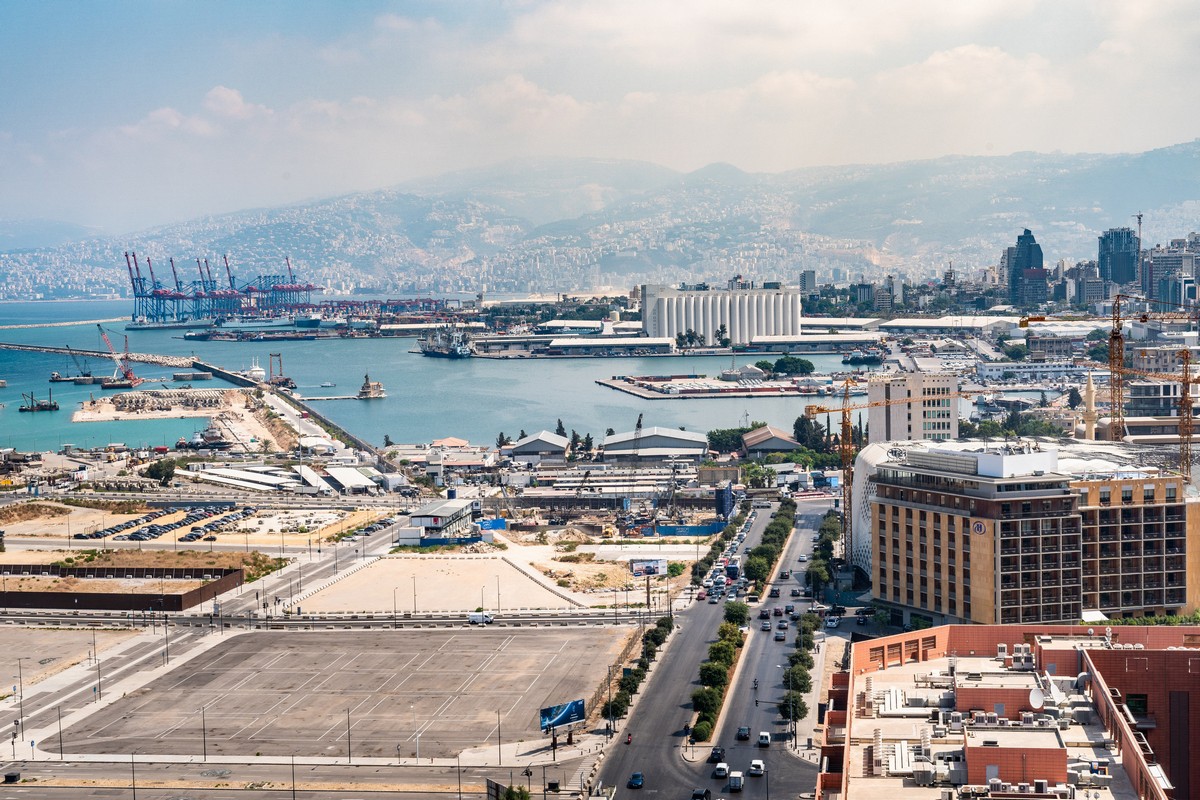 Yacht club on the Med!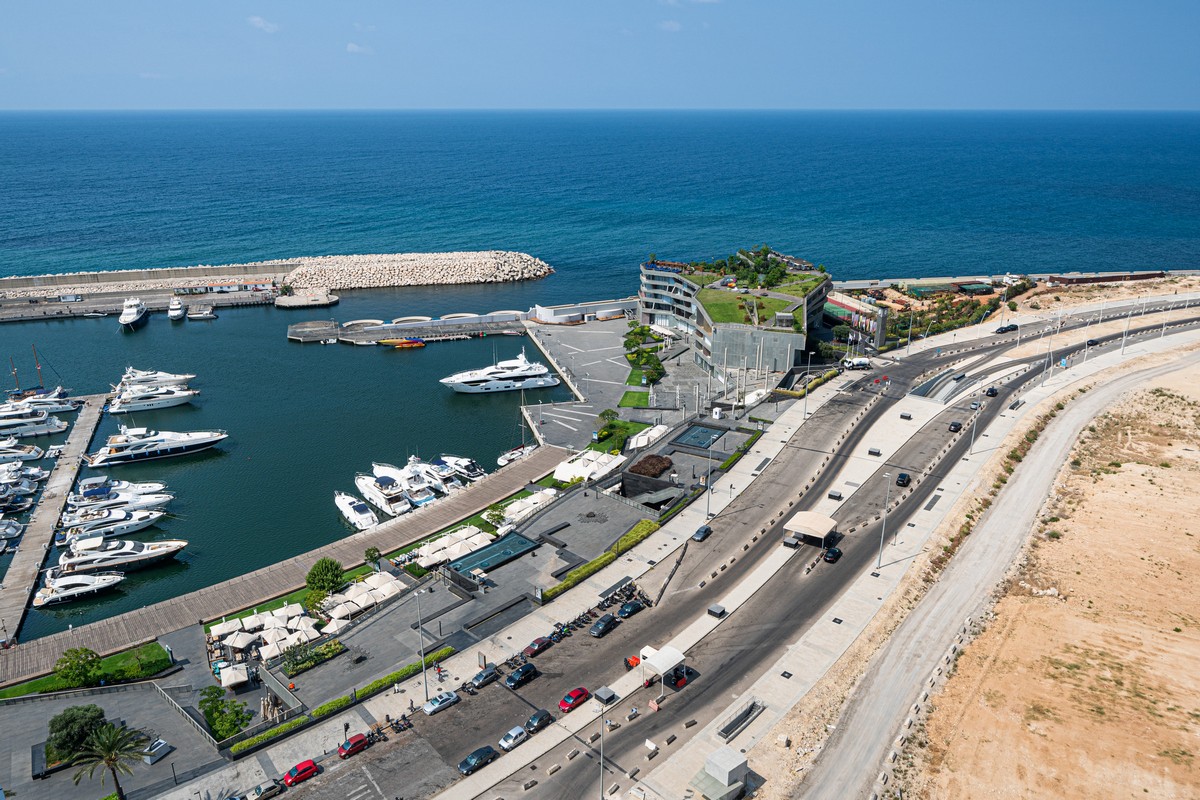 Interesting rooftop scenes. What a great place for a party or event on there…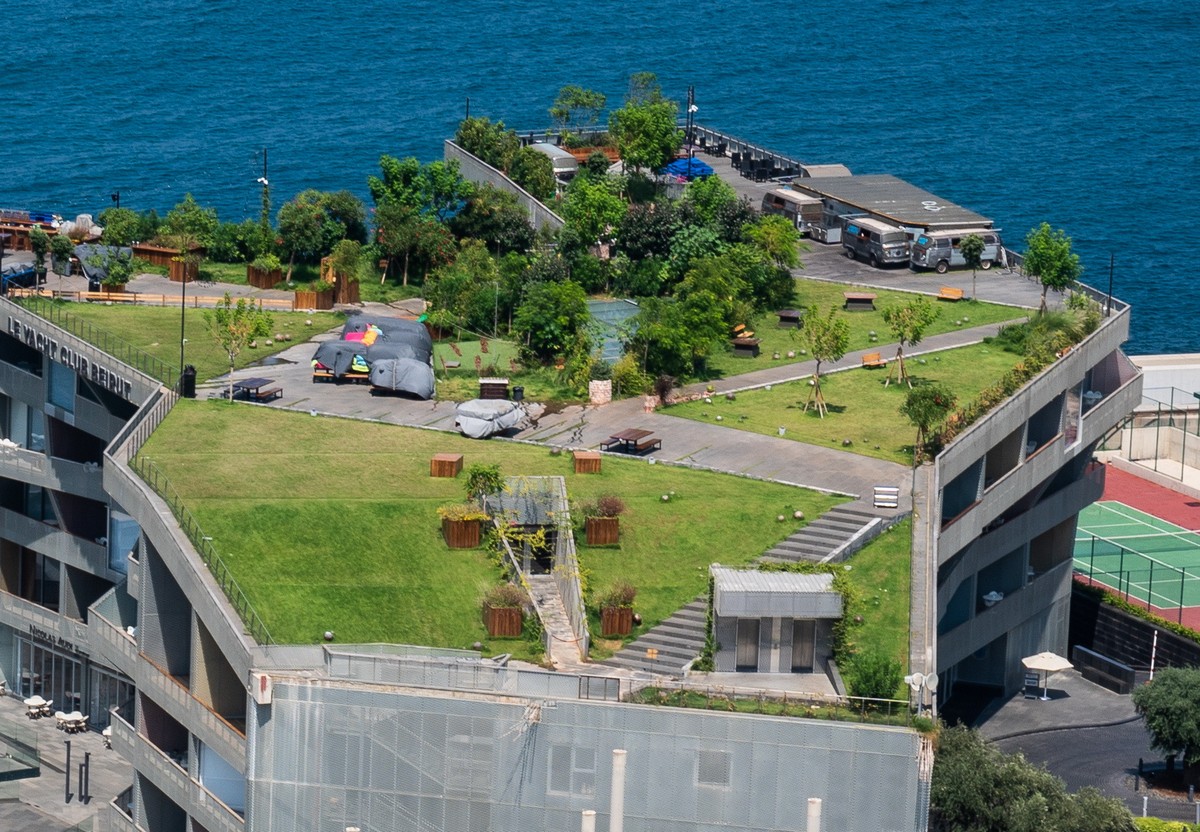 And here's the hotel we stayed at later that evening: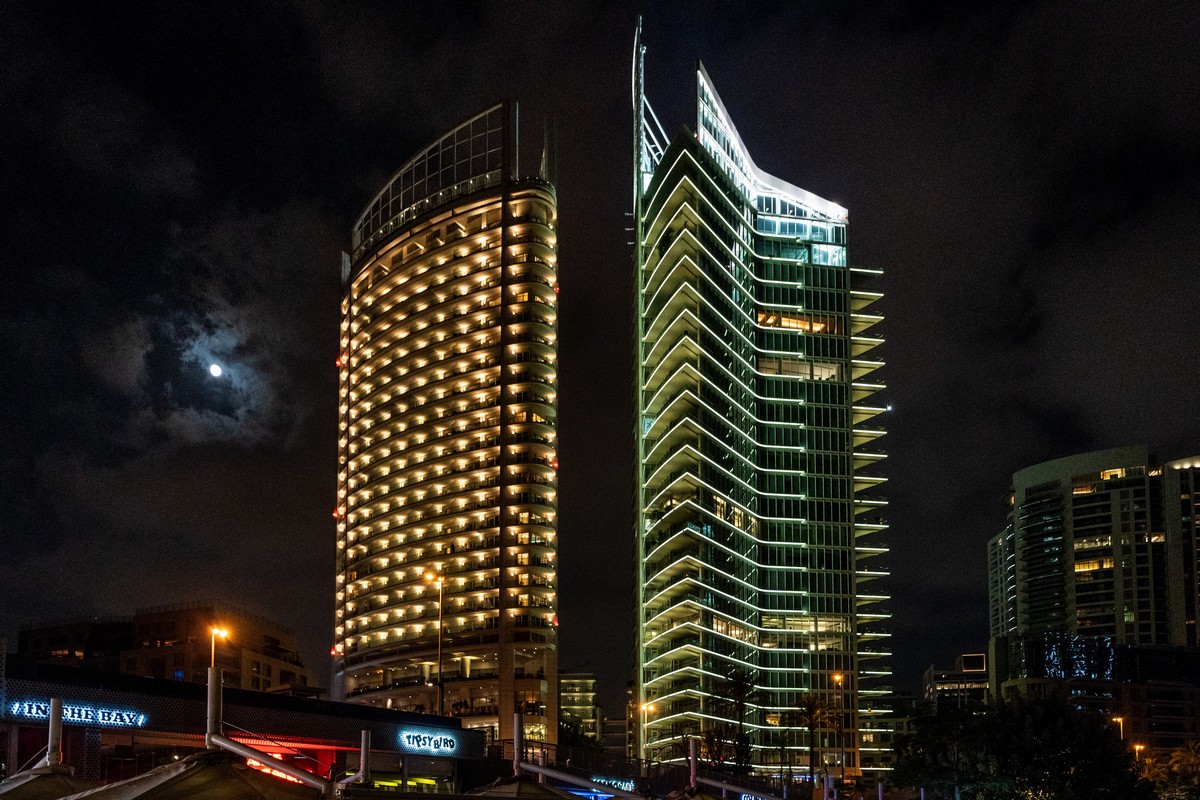 Now, if you were to ask me to describe my impressions of Lebanon in just one word it would be poor. Roadsides are strewn with plastic trash and some kinda construction refuse; at traffic lights beggar-children in rags ask for money (we were told – Palestinian refugees). It's not so bad everywhere: there are some nice neighborhoods for folks with a bit more brass. But overall, like I say – poor. But that can be expected, surely. The country is still recovering from the devastating civil war, which lasted 15 years. Accordingly, the country's GDP per capita is still well down the list.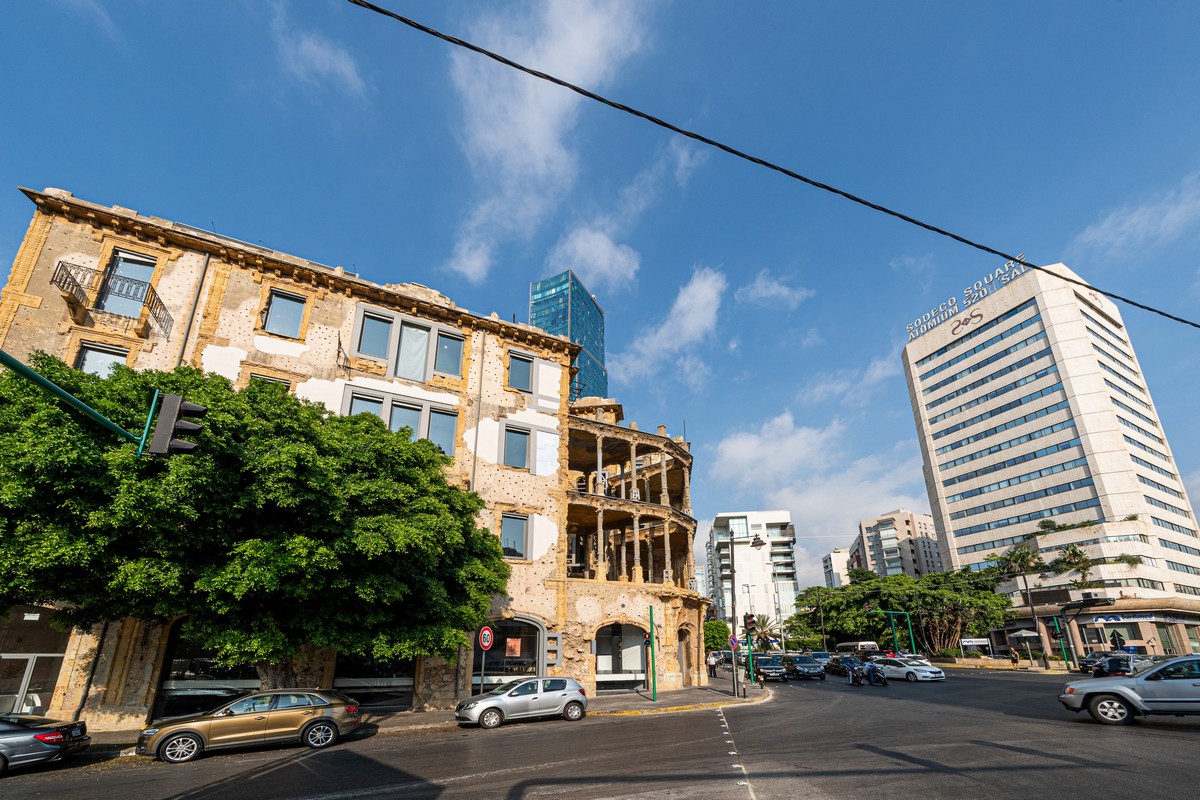 One thing I will say for the country is that its cuisine is fantastic. Tasty, varied, and tends to come in very large portions – just like in the U.S.! No – more so: a lunch for two could actually feed… 10!
After our lunchtime blowout, we continue our stroll around a restored, gentrified part of town. Only very occasionally do you see the bombed-out ruins of a building – left almost untouched as a monument to the war.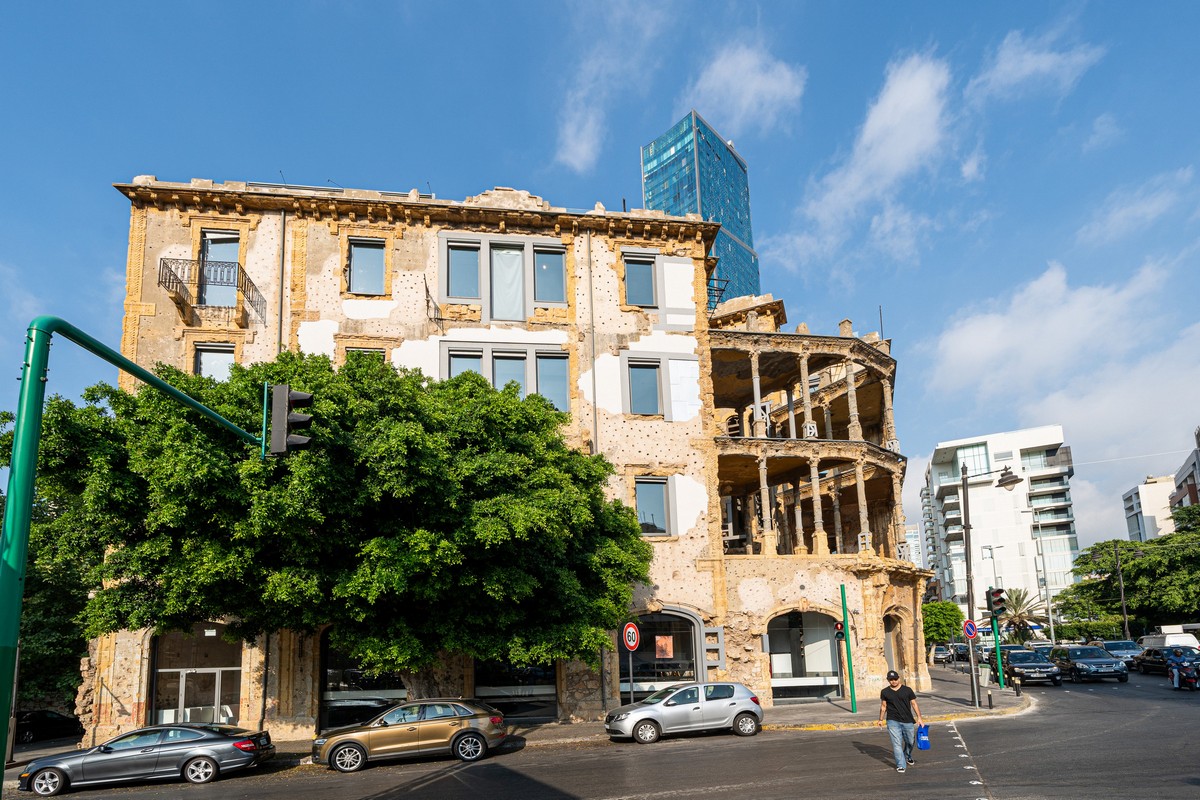 Lebanon is a country in which a full seven different religions (!) coexist side by side. So seeing a church and a mosque next to each other on a street is quite common.
Suddenly – ancient ruins. Beirut is also one of the oldest cities in the world – at least 5000 years old!
Assorted pics of downtown:
Clean, neat and tidy, modern…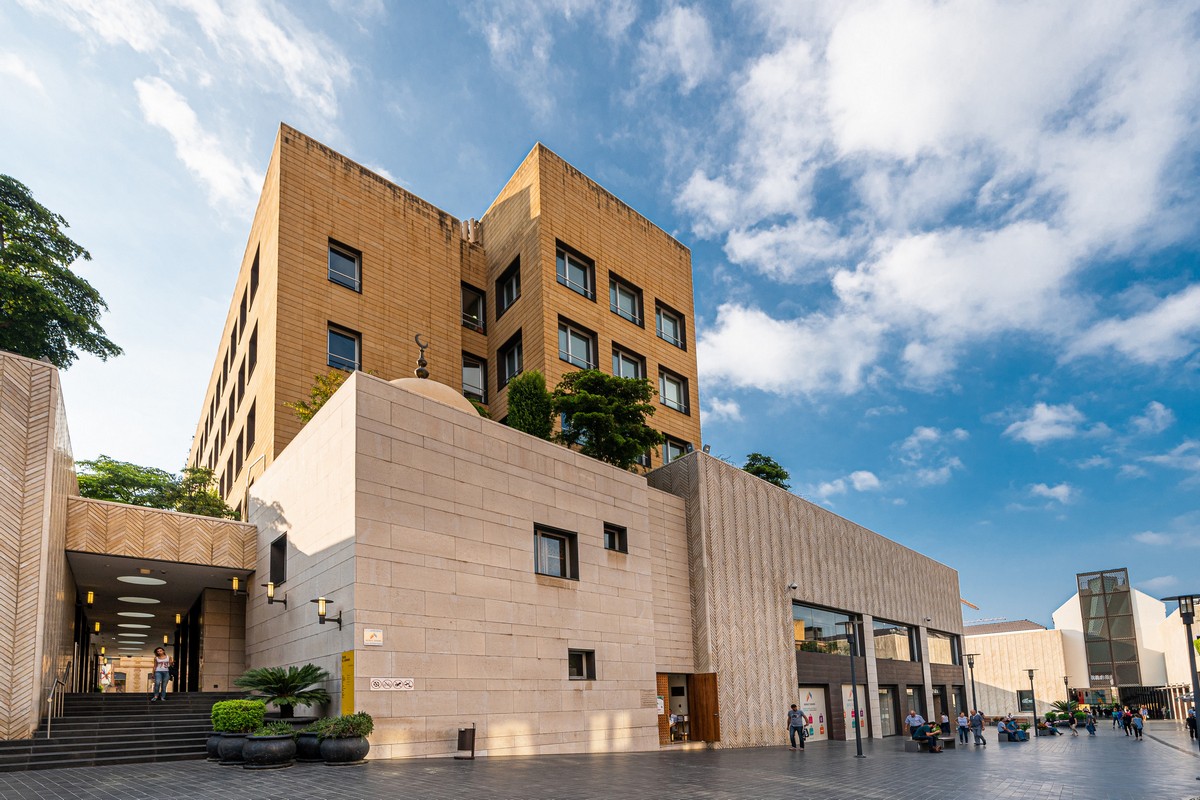 Another battle-scarred building from the war:
Very nice area. Very European. When the whole of Beirut gets to be like this, it'll be time to emigrate there!
But today, you get the above scenes mixed in with… these:
…Once a casino-hotel in suburban Beirut; still popular with tourists who are brought here for a look – even weddings incorporate a visit!
Not far from the capital is the must-see Shrine of Our Lady of Lebanon in Harissa. Tip – viewing it at sundown highly recommended.
You get there by cable-car…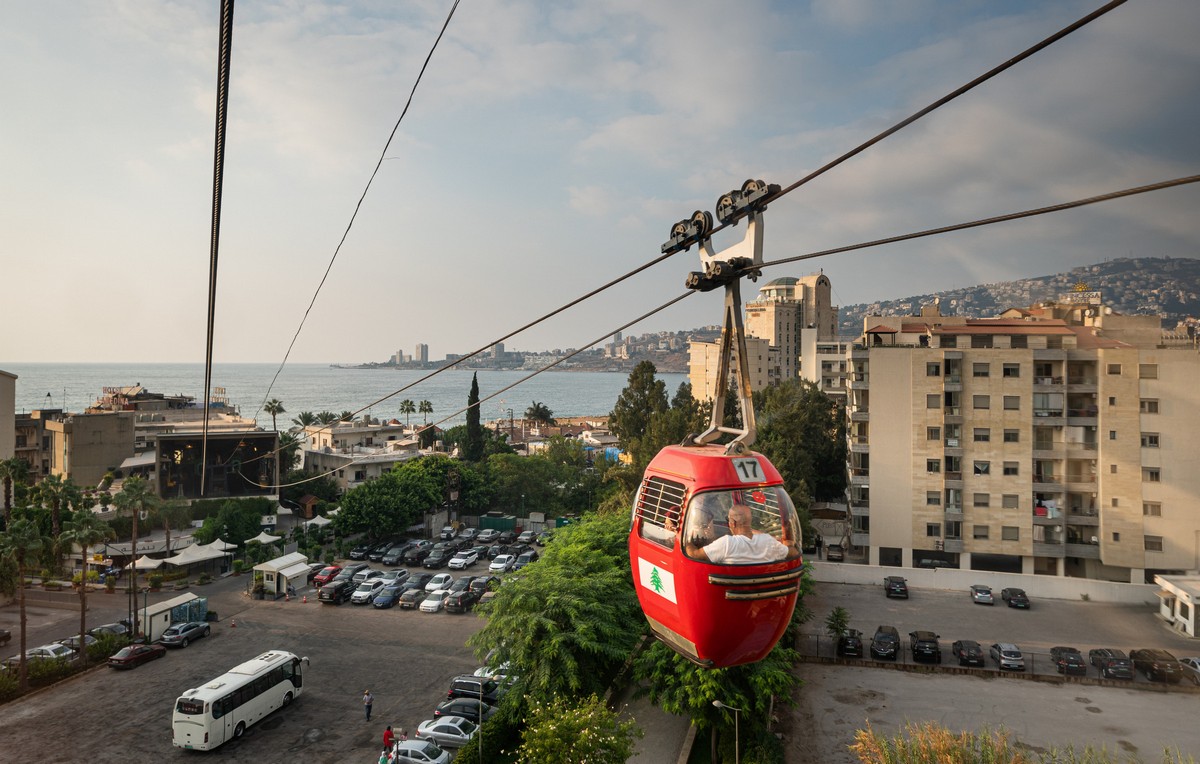 …Whose cabins are tiny (four pax max) – but still very cool. And they go past apartments' windows so close, you can see what's on the mantelpiece inside, should you be a peeping Tom ).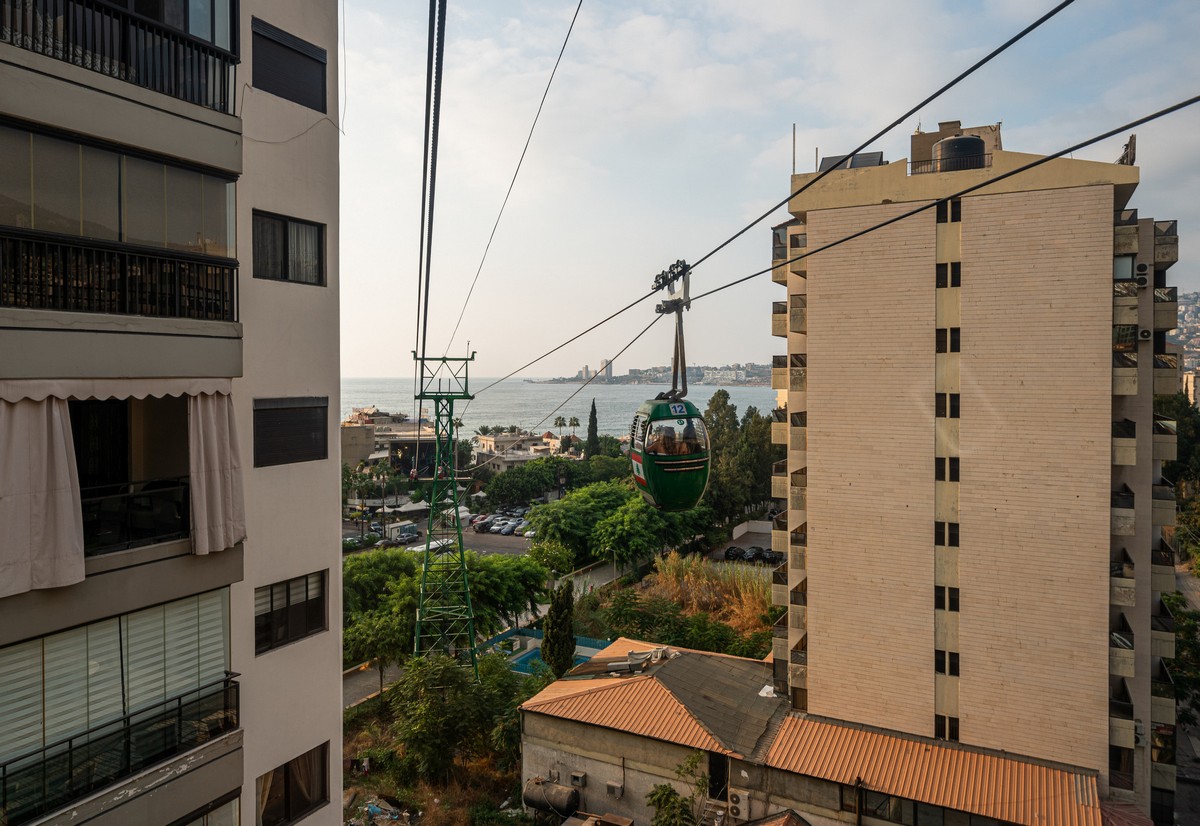 It's built up from here in Beirut right up to (Lebanese) Tripoli – some 80km to the north along the coast. That is one long metropolis…
We finally make it to the top. Actually – not quite. To get to the very-very top you transfer into these mini-funicular cabins (if you're too lazy to walk, that is):
And this is… a church. Very avant garde. The security guards were very accommodating – they opened it up for us, even though it was closed:
Next – up the spiral staircase that goes around the outside of the base of Our Lady: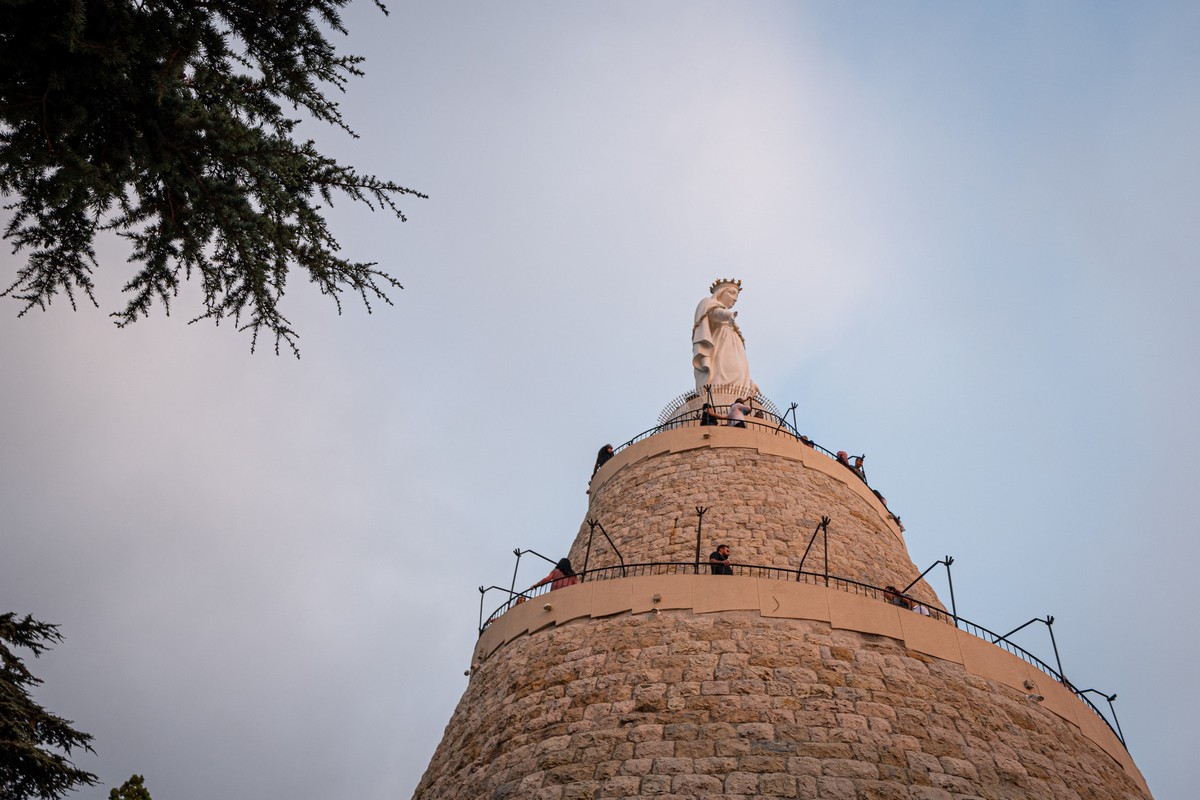 Oh my gosh – check out the views!
St. Paul's Church here requires a separate visit:
Cognitive dissonance: Christian mosaics with Greek and Arabic side by side!!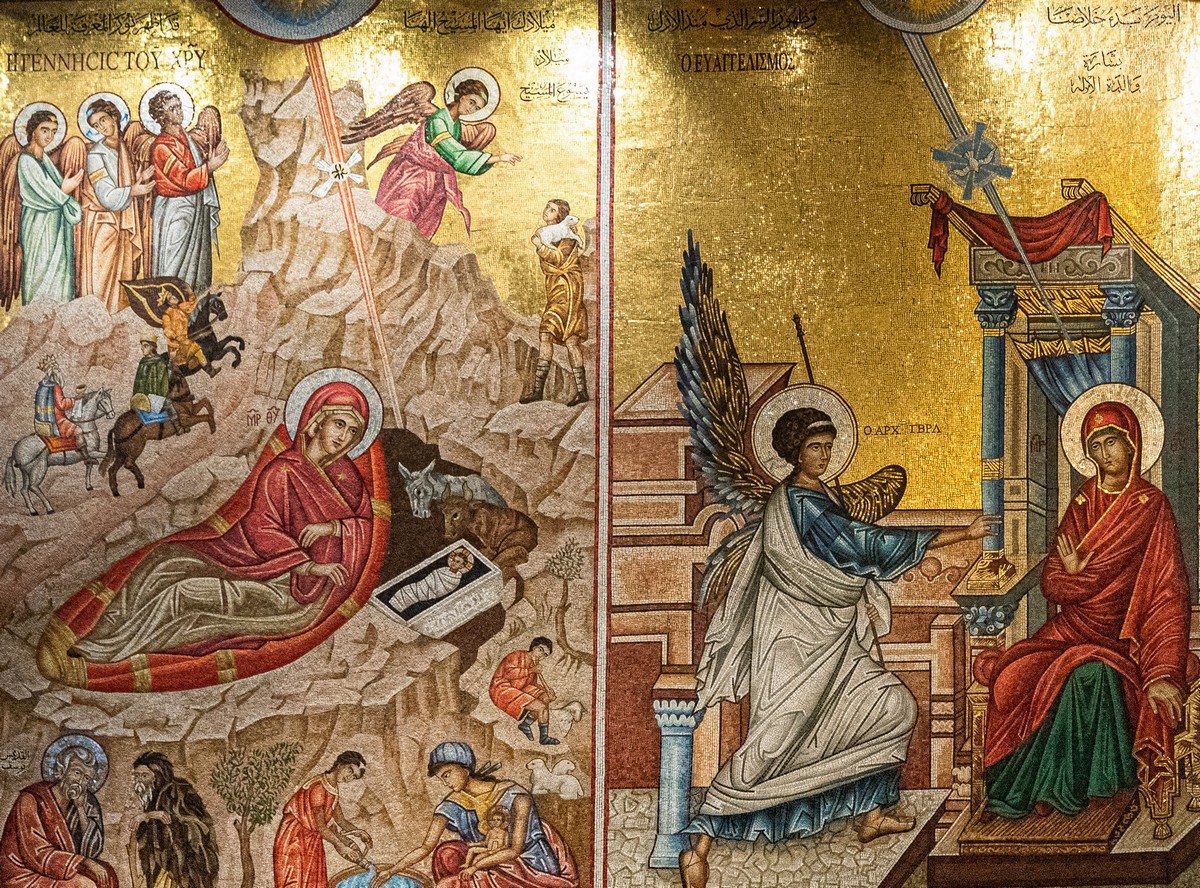 Nearby – Pigeon Rock; made all the more beautiful with a sunset as the backdrop: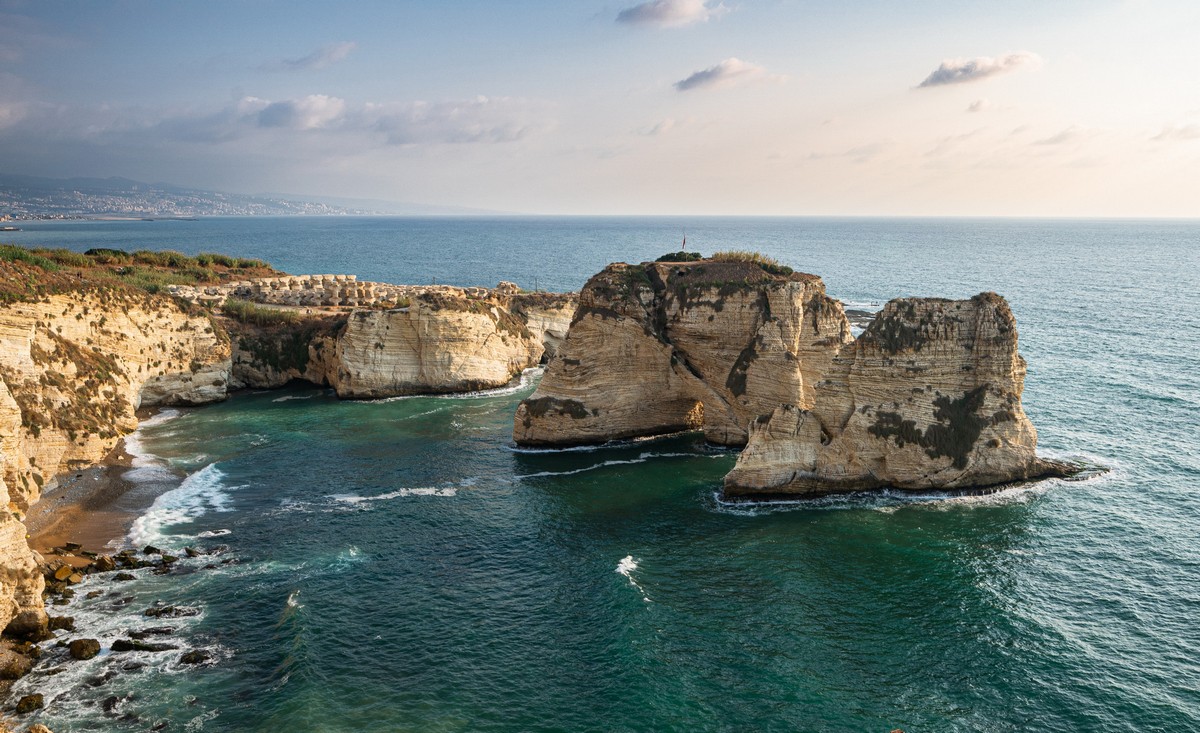 Plenty of cafes and restaurants round here…
Watersports:
Good night, sun!
And that was that. A wonderful day in Beirut. Next up: time to head home: tomorrow – back to work!…
All the pics from Lebanon are here.