The northernmost town in the world.
Hi folks!
Ok, you've had your fun and games, now for some detail on my recent North Pole trip…
Now, unlike some, I wasn't skiing to the North Pole. I consider myself sporty and adventurous… but I know my limits ). No, I was going the lazy man's route:
Oslo > Longyearbyen, Svalbard > Barneo (on an An-74) > North Pole (in a chopper).
Ok, so where shall I start? Since we didn't have much time at all in Oslo, I'll start in Longyearbyen (the 'Longyear Town'!).
We arrived there on a scheduled commercial flight from the Norwegian capital. There are several of these per week (there are also charter flights sometimes), but the exact number can change due to cancelations, in turn due to the extreme weather conditions. We were lucky – our flight was on schedule.

The procedures at the airport were very minimal, and our luggage was ready for collection before we'd even left the plane. We duly grabbed said luggage, lugged it over to a car, and before you could say 'Spitsbergen is the island; Svalbard is the archipelago, don't you know?!', we were already in the town.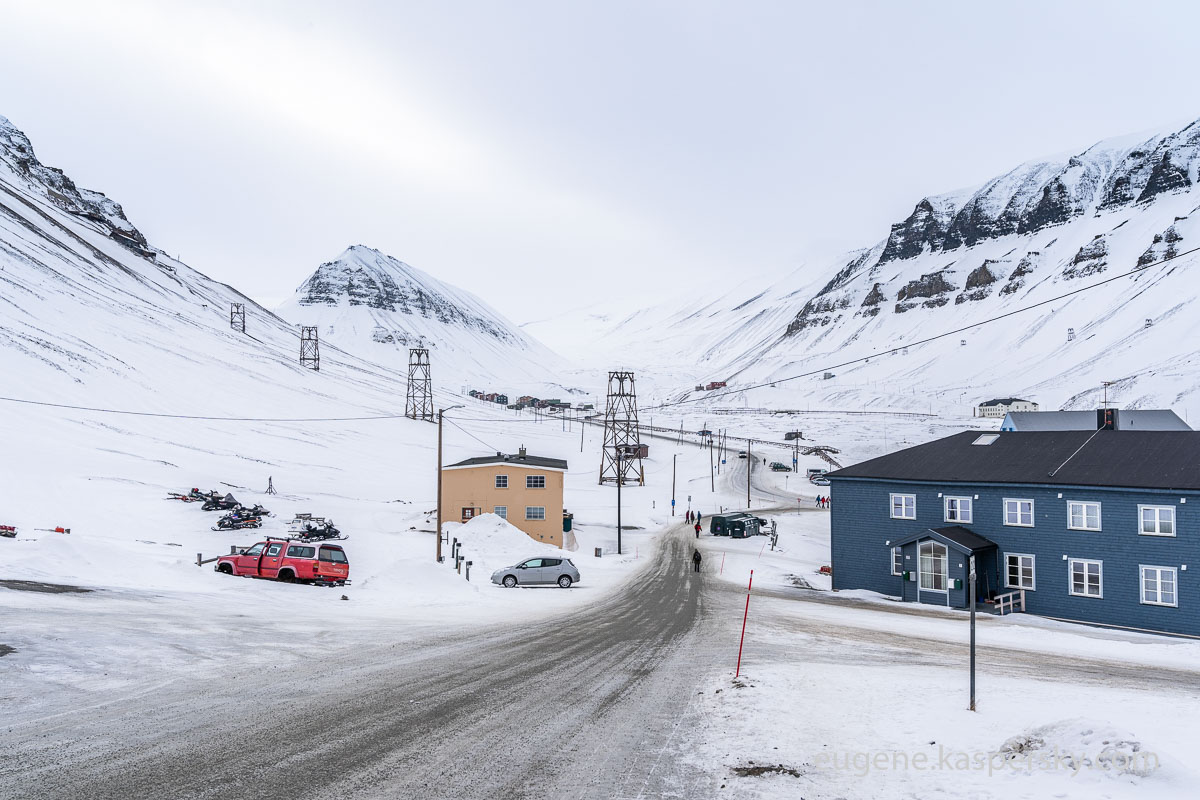 It's called a 'town', but I'm sure 'village' might be a more suitable definition: only around 2000 folks live here. But every one of those ~2000 is, apparently, very proud of the fact that their village town is the 'northernmost town in the world with a population of over 1000' ).
Though you can walk around the whole town in practically no time at all, there are taxis and an airport shuttle bus service. There's a promenade, a university center (where between 350 and 750 students study), restaurants, stores, a cultural center and two museums! Really quite impressive for such a small town in a remote corner of the world.
Naturally, upon arrival we donned the polar-grade warm kit and went for a walkabout around the town…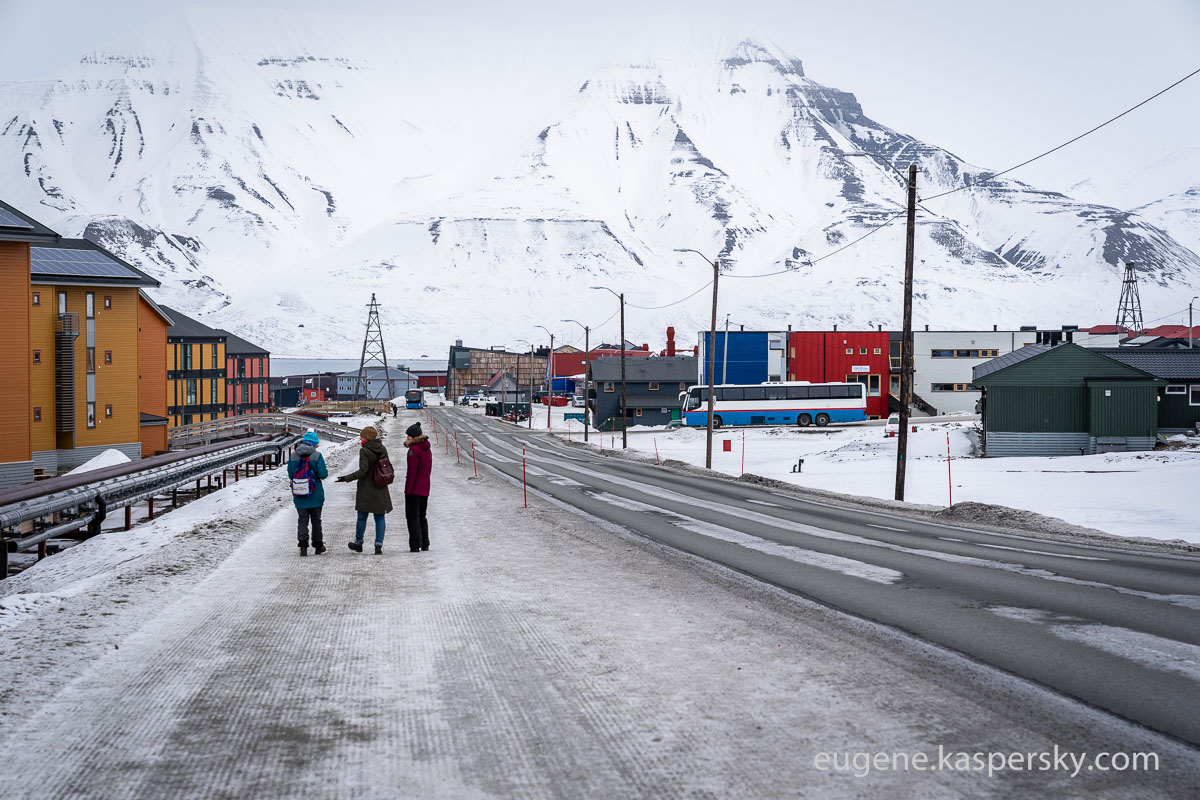 Really quite the charming little settlement – and on the 78th parallel north! Surprising really when you think how Antarctica, on the 78th parallel south, has around a kilometer of ice stacked above it! Why so striking a difference? The Gulf Stream – the Atlantic ocean current originating in the Gulf of Mexico; the one that, for example, permits palm trees to grow on the western coast of the Scottish Highlands! Ok, no palm trees here, but no ice colossuses either – and the fiords here are ice-free by May every year (the same as in Moscow – on the 56th parallel north!). Some of the fiords don't even ice over at all!
Due to the permafrost round here, all pipelines are above ground…
Snowmobiles are everywhere. There are even signs with them shown.
Snowmobiles also have their own parking lots and pipeline crossings!
A phrase used often round here goes: 'There are no polar bears in our office/bank/restaurant/hotel, so please leave your guns outside'!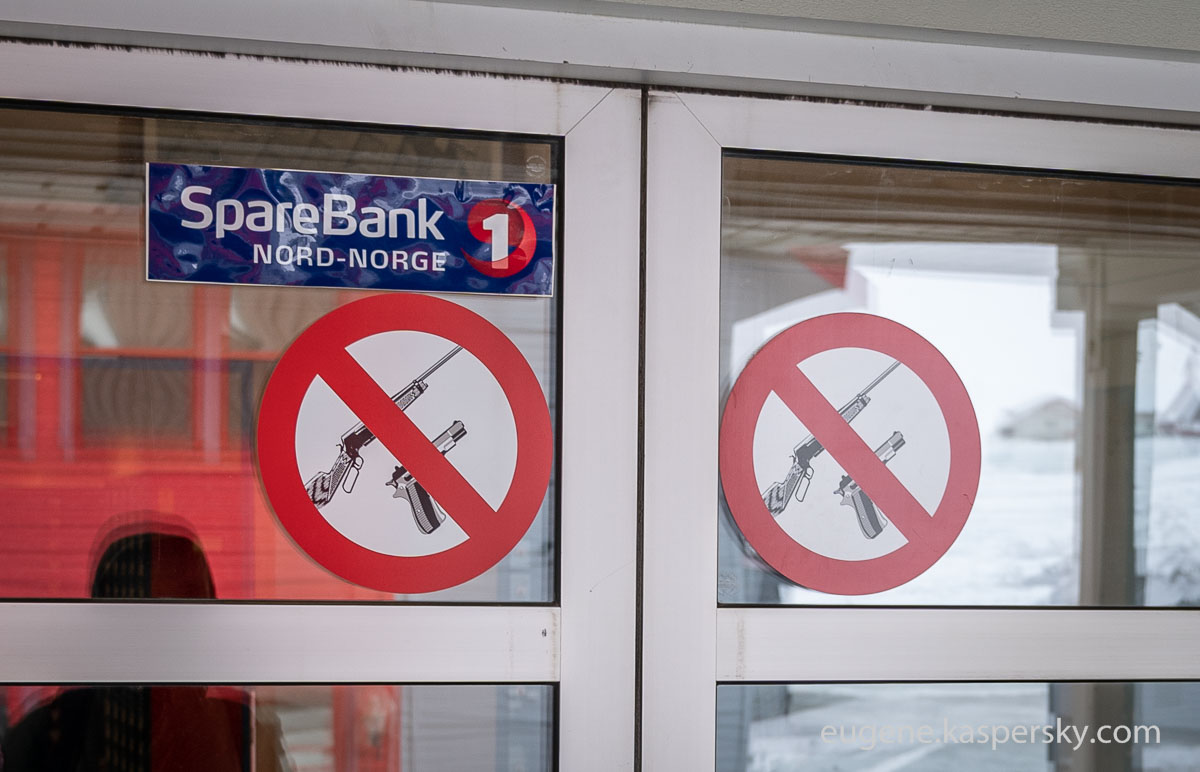 The kind of museum – size and caliber-wise – you'd expect in a city of several million. Nope – in a town of 2000!
Modern art installations too!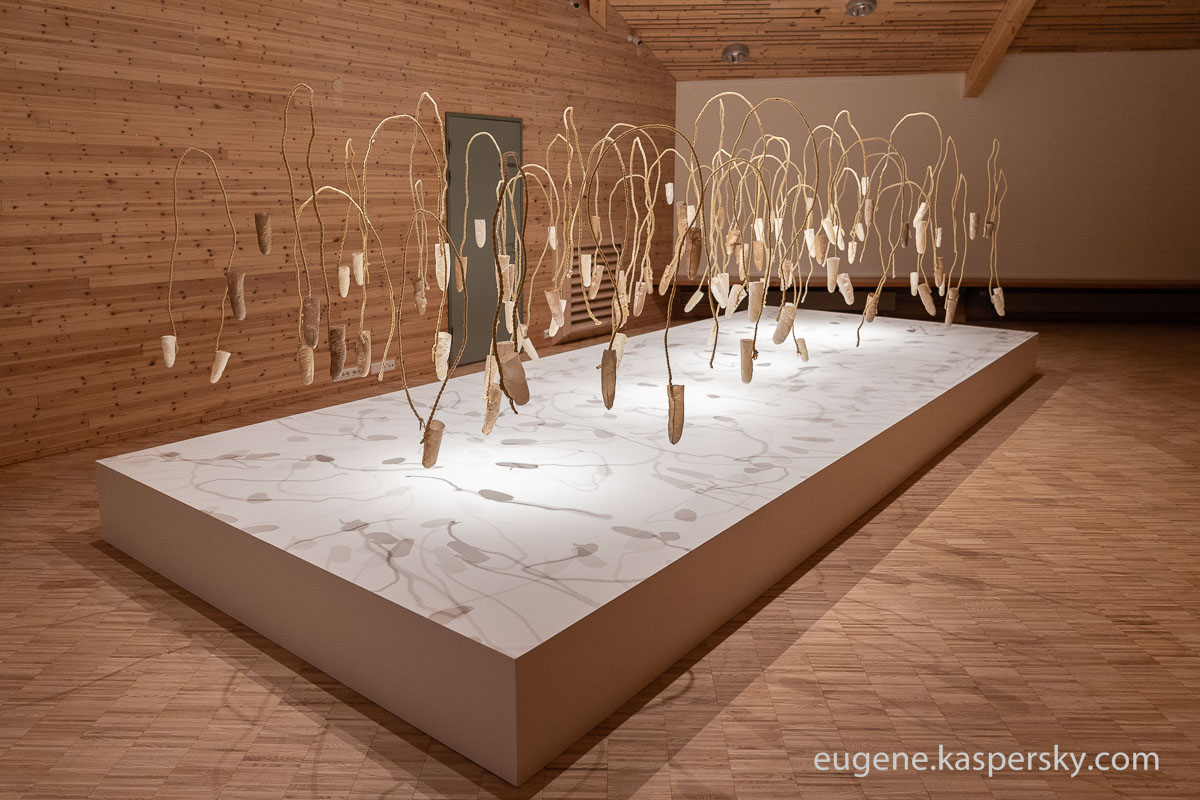 And they say the museum next door, about the conquering of the North Pole, is even more interesting.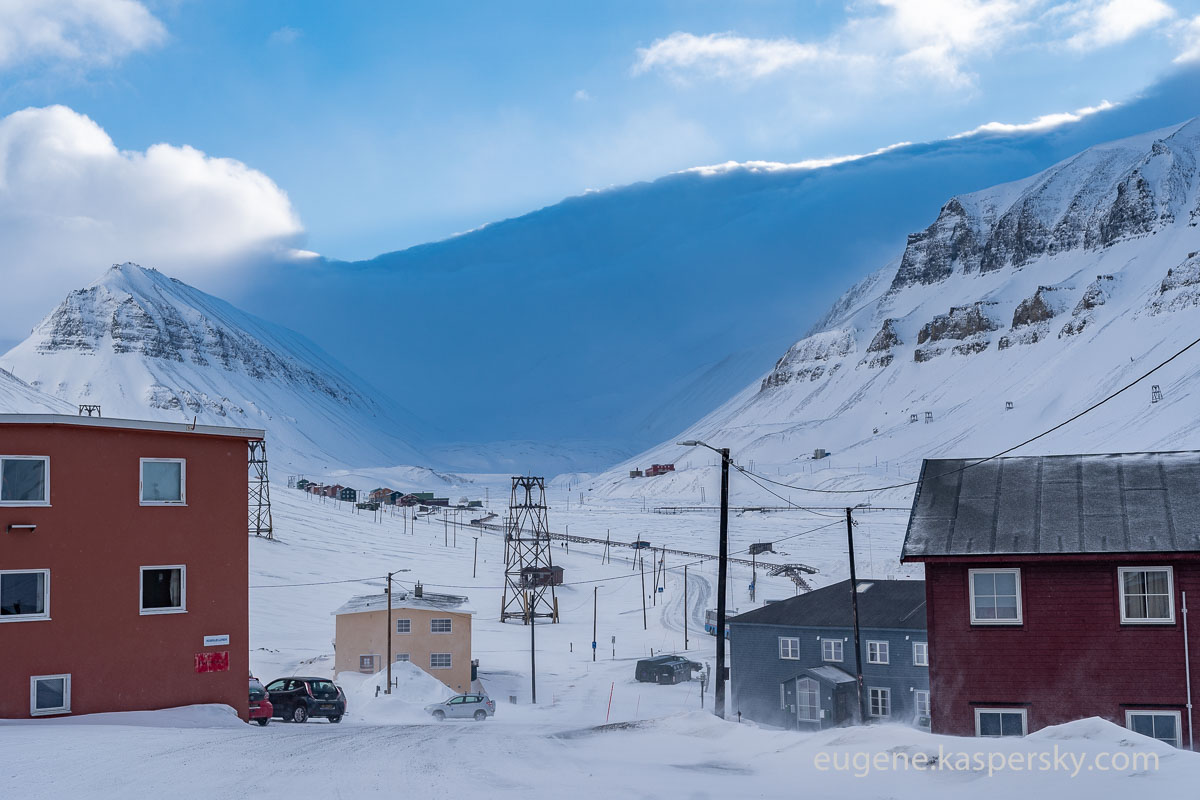 It's a coastal town too – so a walk along the front is a must…
Hmmm, not your usual coastal stroll. Ice and pebbles and that's it. If only they'd turn off the wind and turned on the sun, we'd have been reaching for our bathing gear. Alas, no turning off or on, we kept our coats on.
…And strolled back into town.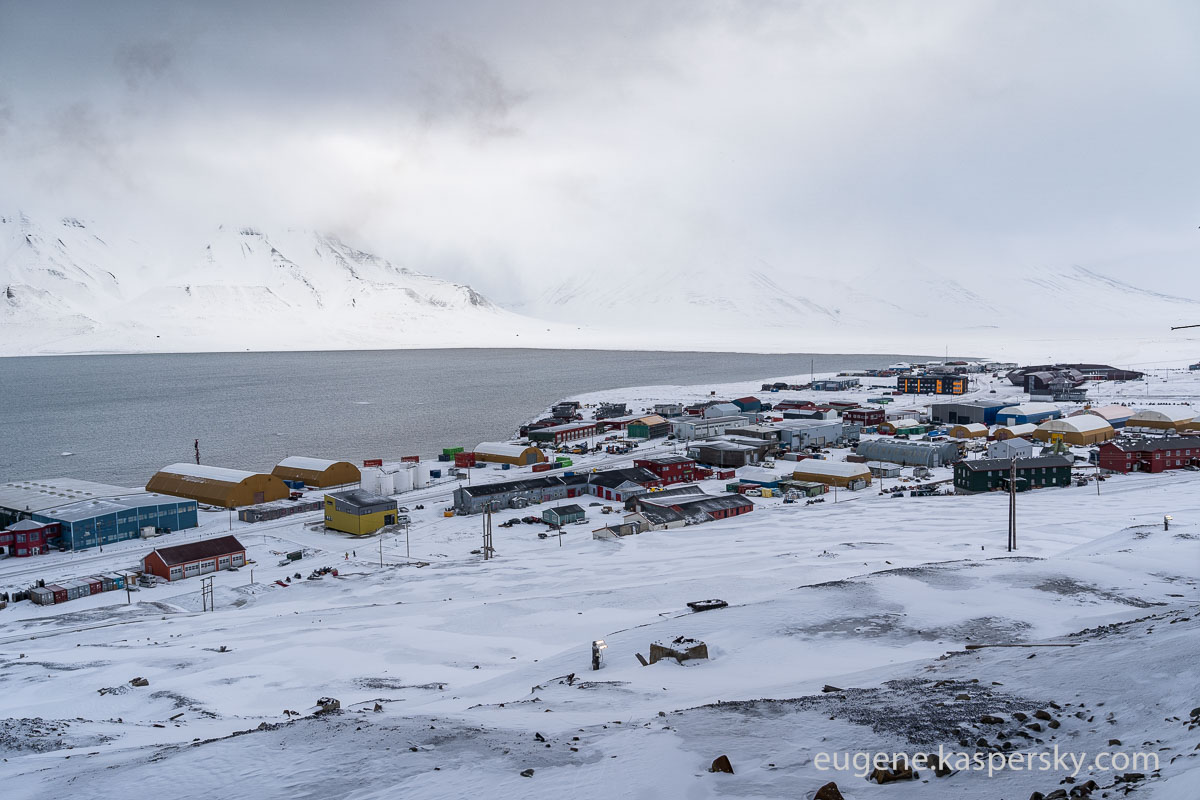 In and around town – remains of old mining infrastructure plus unusually shaped brutal mountains. Impressive in an strange way.
That's all for today folks! But I'll be back with more tales from the extreme northern side shortly.
All the photos from Svalbard are here.