Our Indonesian adventure had only just begun, while the year 2017 was drawing to a close. There was time for one last flight of the year. Unlike me, my traveling companions don't keep a tally of their flights, but they don't fly several score times a year as I do. For me though, this final flight brought my grand total for the year to 104 flights. Not bad at all.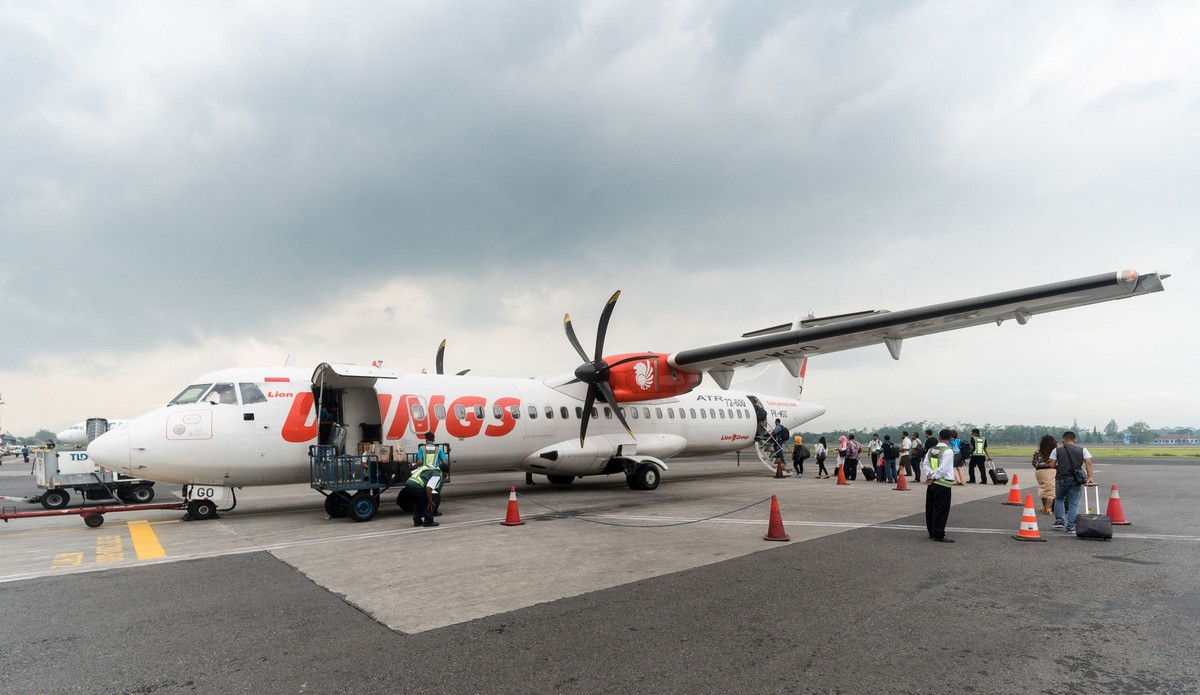 Brief technical data:
Route: Yogyakarta – Surabaya (the second-largest city of Indonesia – not Yogyakarta, as I misstated earlier);
Time in the air: 90 minutes;
Airline: Wings Air;
Class: Economy (no other classes available);
Aircraft: ATR 72;
Flight attendants: Pretty, smiling;
Incidents: none.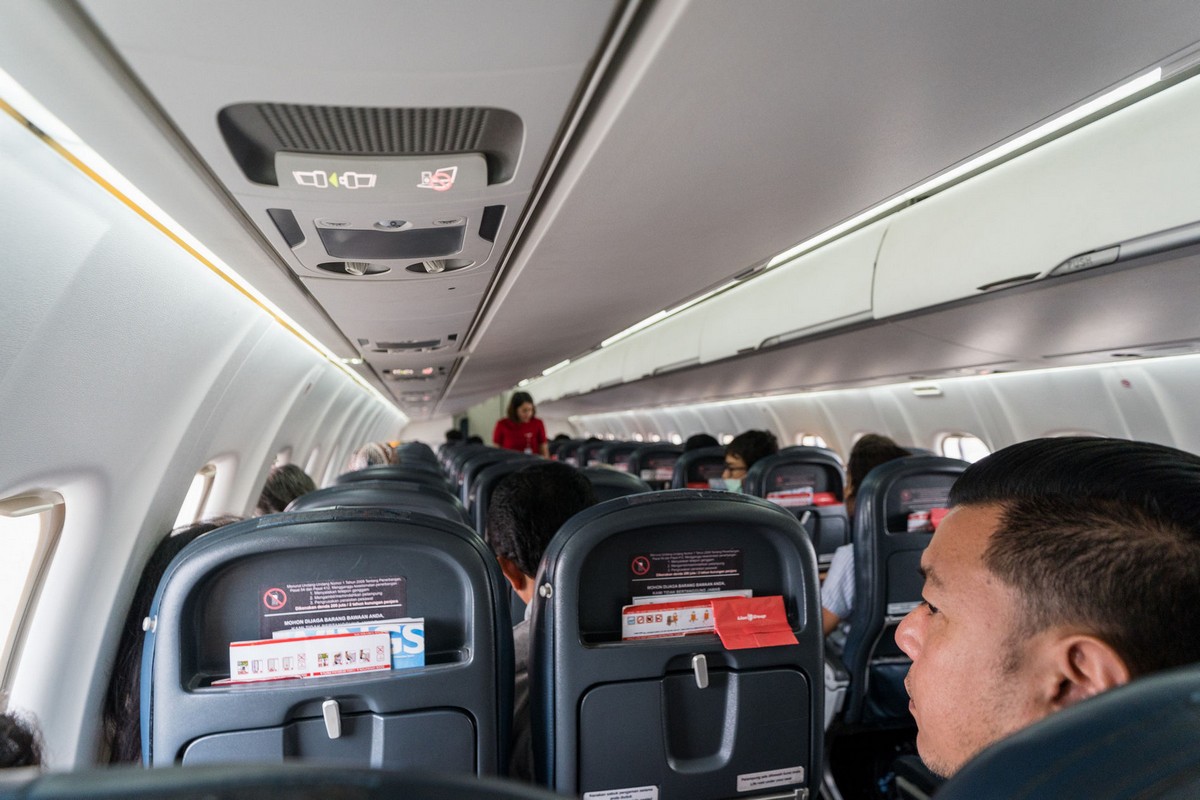 It would have been an unremarkable flight but for one small detail…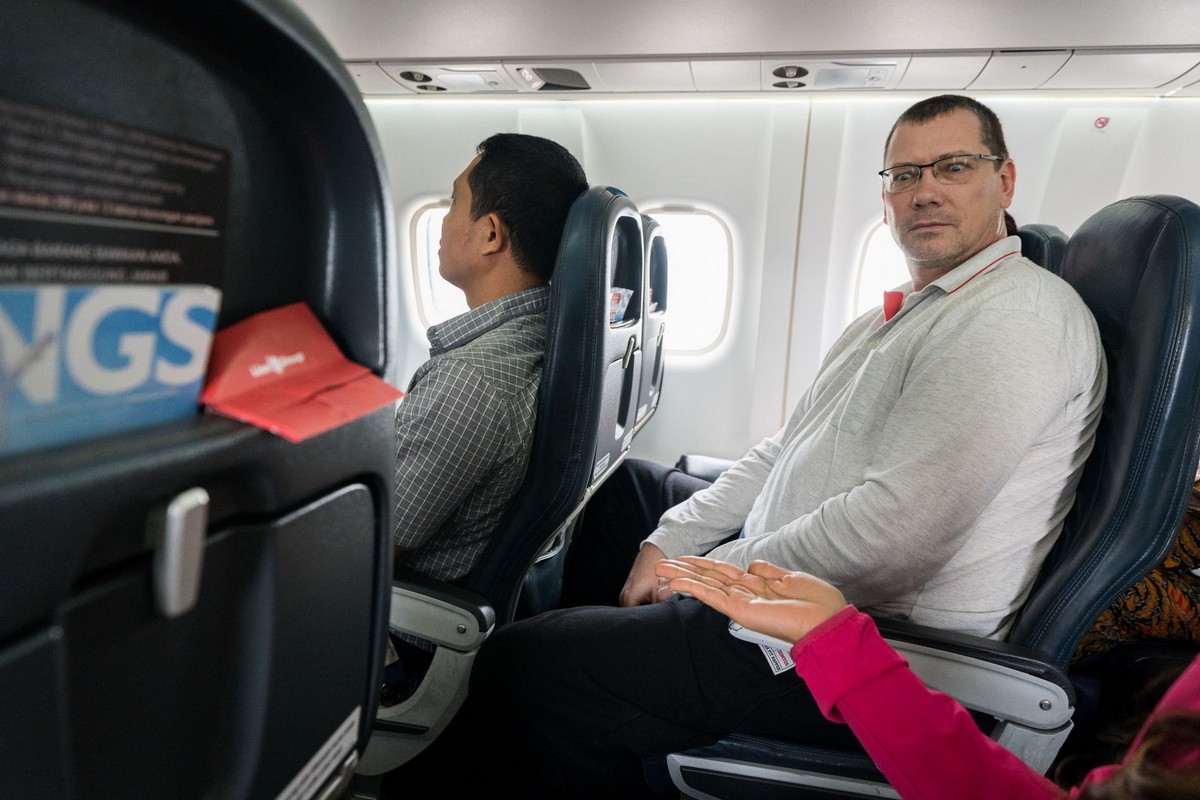 In the pockets in the backs of the seats were – in addition to the usual stuff (inflight magazine, evacuation procedure info, etc.) – instructions on how to pray properly before a flight!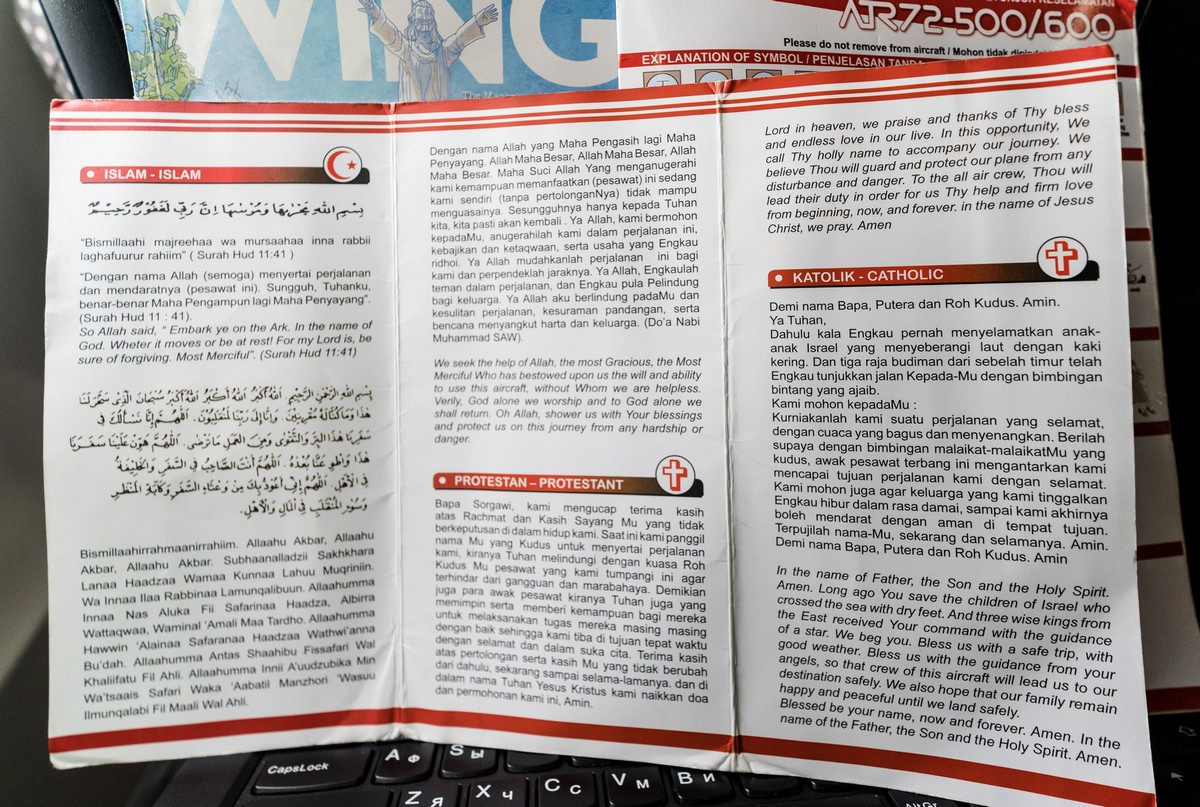 The instructions covered six religions: for Muslims, Catholics, Protestants, Buddhists, Hindus, and Confucianists!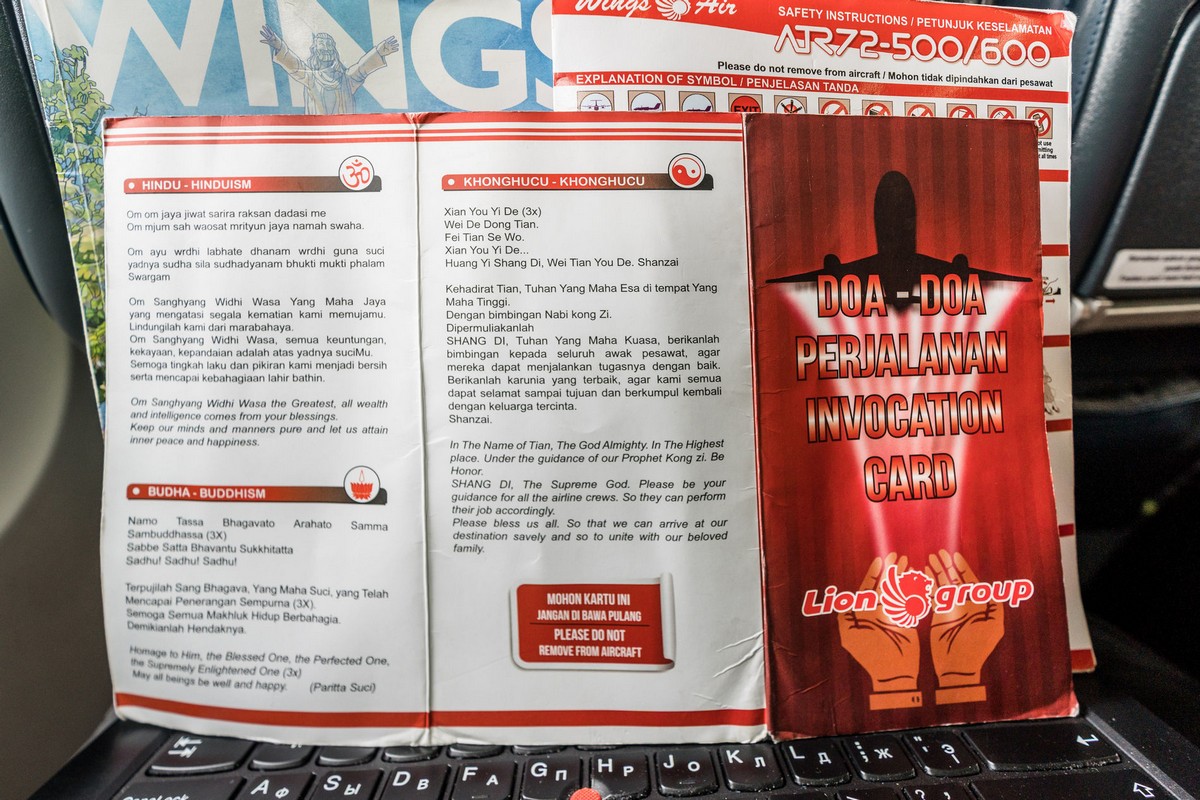 Oh my Allah / God / Dharma / Brahman / Tian / Shangdi! Well, in all my zillion flights flown, I'd never seen a multi-religion prayer book!
Some of us prayed – with some trying it in a different religion to their usual one – and off we flew. All that praying must have worked, for an hour-and-a-half later we touched down safely ). Phew!
Next up – of course – volcanoes!…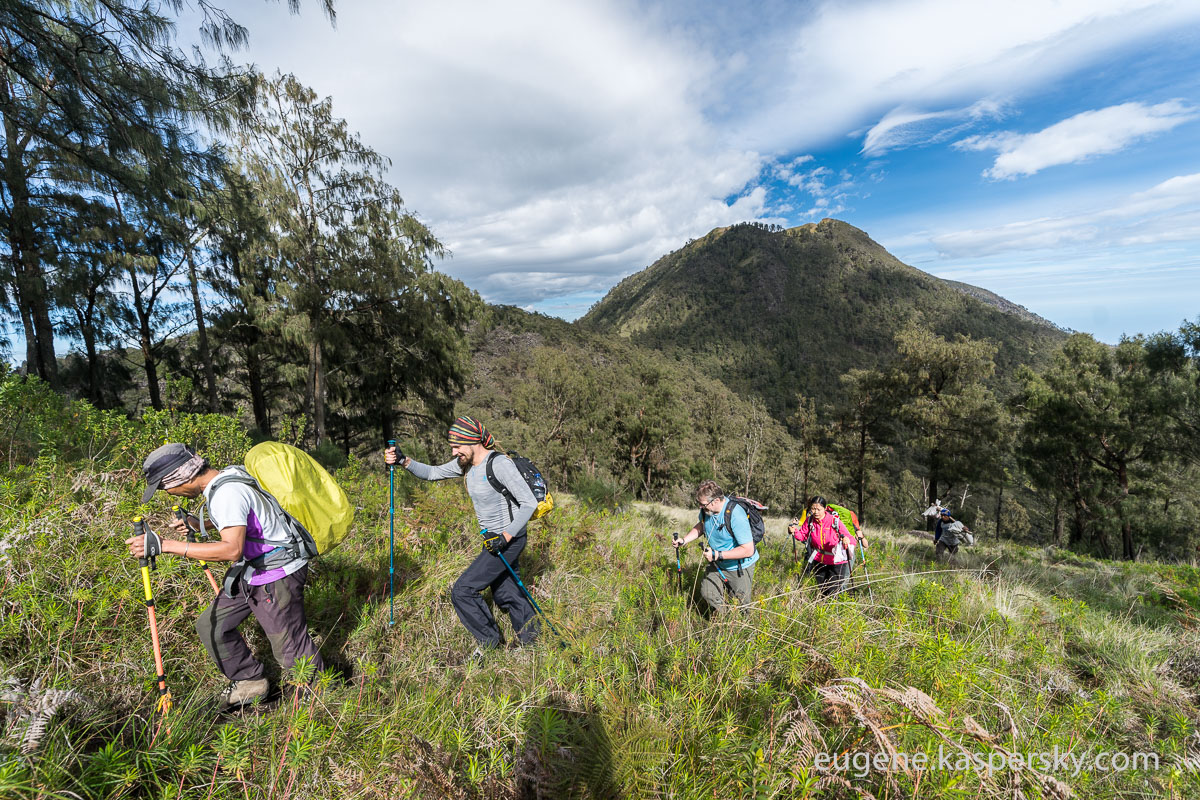 That's it for today folks. But I'll be back with more Indonesia tales tomorrow…
All the photos from our Indonesian adventure are here.