Up at the crack of danxia.
Hi folks!
Herewith, I continue may tales from the Chinese side…
As per the template, this won't be a simple photographic mini-series with explanations of the pics, but also a how-to guide for folks who might want to visit the place one day themselves, which, as is often the case, I heartily recommend.
Today I start with the Danxia landforms. Now, Danxia in Chinese means 'red hills'; that is, any hills that happen to be red or reddish-colored. And in China there are dozens of different sets of red hills all over the southeast, southwest and northwest of the country. However, there is a specific Danxia Shan – Mount Danxia (confused?!). I wonder what came first – the egg or the chicken Danxia – the mount, or Danxia – the general term for red rock formations in China? The internet returns contradicting results. And locals don't seem to know themselves. In short: one of China's many mysteries.
Btw, Danxia is pronounced 'Dansya'. Danxia isn't an English term; it's Chinese in the Latin alphabet – pinyin. There!
So, where do I begin my narrative? There are so many options – so much to show. Ok, let's keep it simple and logical – let's start with the break of dawn…
The best and thus most popular place to take in these sensational sunrises is at Zhang Lao Feng mountain – 长老峰 – meaning 'elder's peak', a kind of Chinese Areopagus. On the maps in English it's named 'Elder Peak'. In Chinese it's pronounced Tsanlaofeng.
Getting up the mountain couldn't be easier – by cable car. It must open reaaally early, as already at 5am it's full-steam-ahead dropping tourists off up at the top.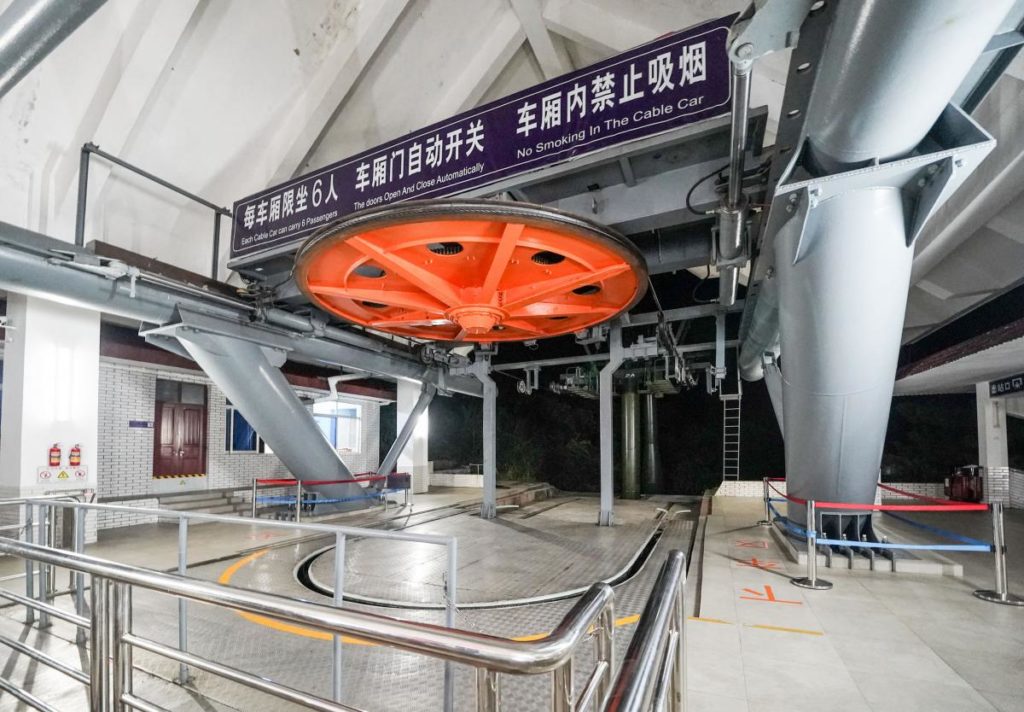 Are you thinking: 'Where are all the tourists? This is China, after all – the world's most populated country!' Right. Well, normally there would be hellish crowds here thronging about, but we timed it specially: perfectly. See, we got here right after one of China's main national holidays – actually two holidays in one – National Day of the People's Republic of China and Golden Week – when practically the whole country takes the week off to travel around the country in tourist mode. The week after – no one about whatsoever; like I say: perfect :).
So here we are – up at the peak of Zhang Lao Feng, on a special viewing platform for taking in the crack-of-dawn panoramas.
Oops: Red sky in the morning – shepherd's warning.
Some similarly astute tourists did eventually appear, but not so many, and there's plenty of space here. Last week – Golden Week – some 200,000 folks turned up: 25,000 per day!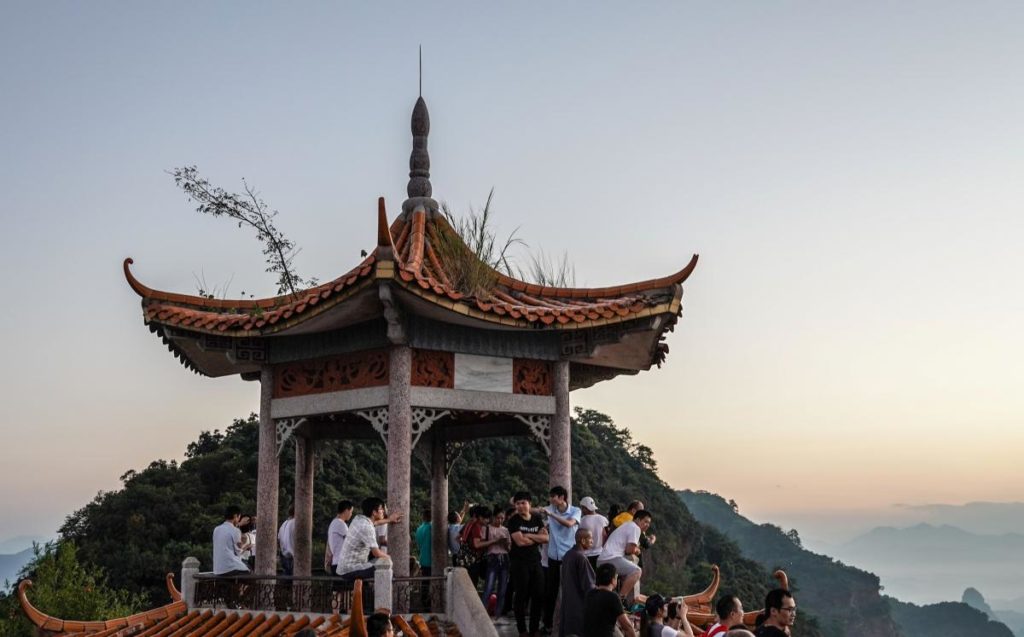 06:20 – sunrise time!
You could keeping clickety-clacking  away forever. I have to say this was one of the most amazing dawns I've ever seen – and I've seen a few. Maybe it's even the best.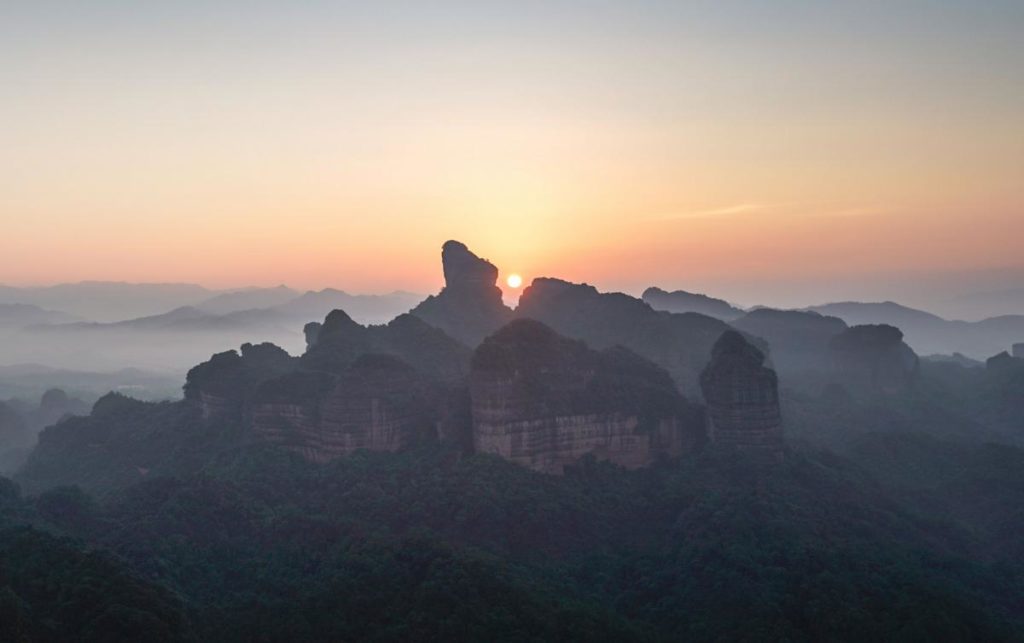 And the world emerges out of the darkness to start the next working day…
That's it. Morning has broken, like the first morning. And the tourists set off for their next sightseeing extravaganza…
That's it for today daybreak folks. Back soon!…