Farewell Tian Shan. Thank you ma'am.
No chronicle of our Tian Shan adventure would be complete without mentioning the travel agencies we used for the trip: 7 Summits Club and Ak-Sai Travel. All the hands-on fieldwork was undertaken by the latter: they met us there, ferried us about in the 4x4s, flew us in the helicopter, and were our guides on all the trekking and clambering and camping. Here's Ak-Sai's Ilya at the front with a 'don't get lost!' flag – just like guides have when showing tourists in most any tourist attraction around the world (ok, not necessarily a flag; these days it's more likely to be a selfie-stick or some such).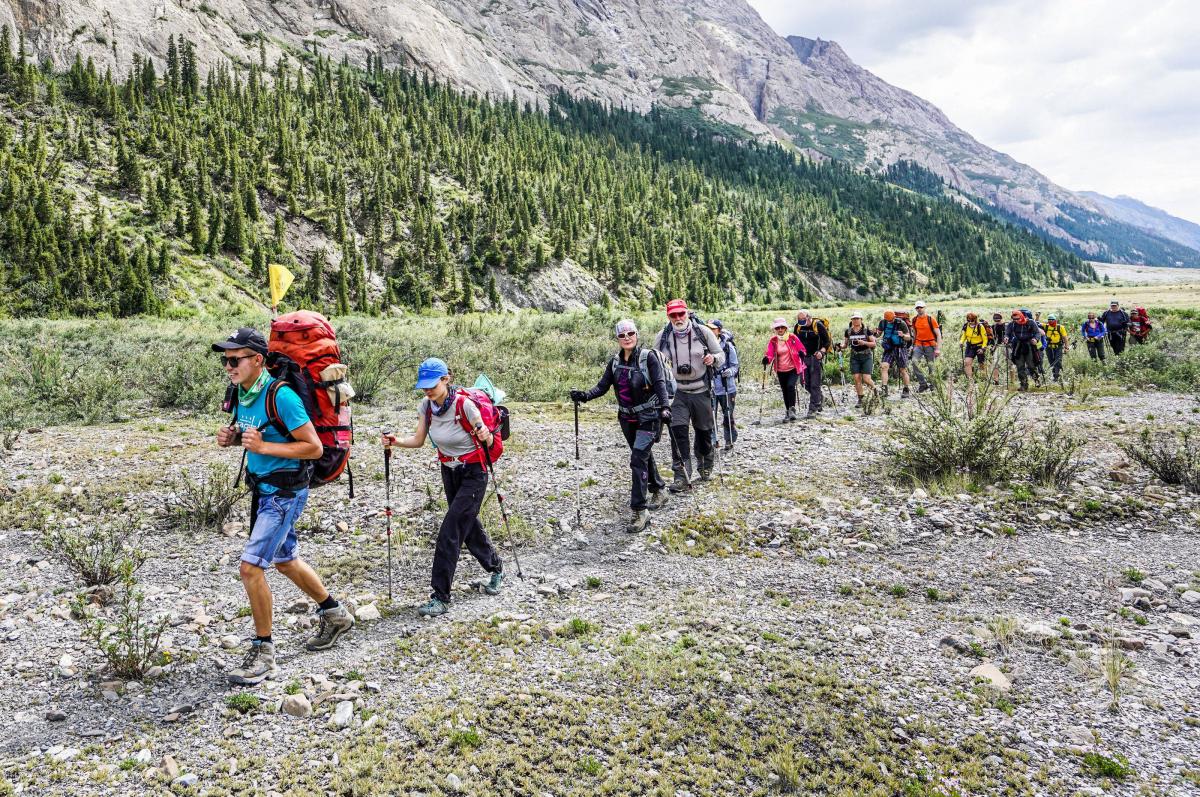 I've already told you about the camps we stayed at on our expedition, and how they fairly amazed me by their relative comfort in such harsh surroundings, so I won't go over those again (but a restaurant tent with chairs and a big dining table, minibar, mini-shops, and other modern conveniences will never be forgotten!).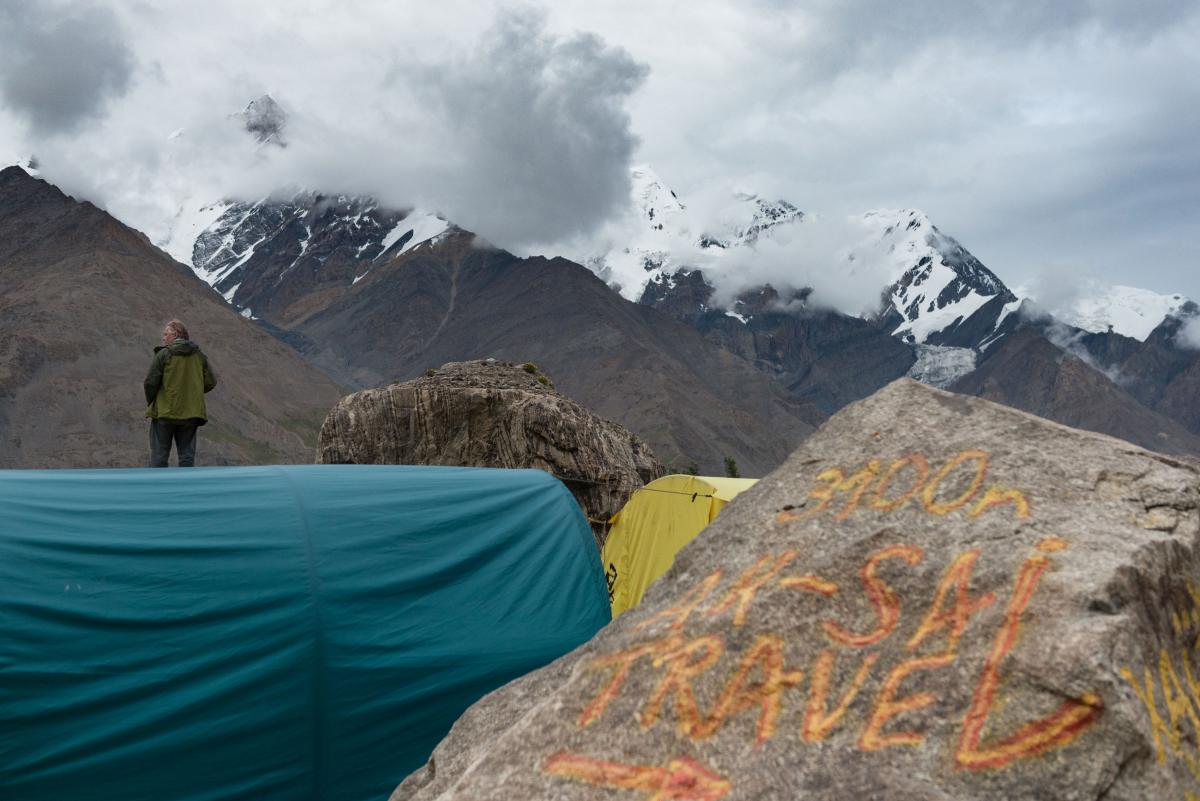 7 Summits Club entertained us with unforgettable evenings of fun and games – a joint study of the route of the expedition. After an exhausting day trekking over a glacier, your sense of perspective is very different to how it is, say, on a usual day in the office: triviality and funniness come to the fore; grumbling or annoyance don't even come into it :).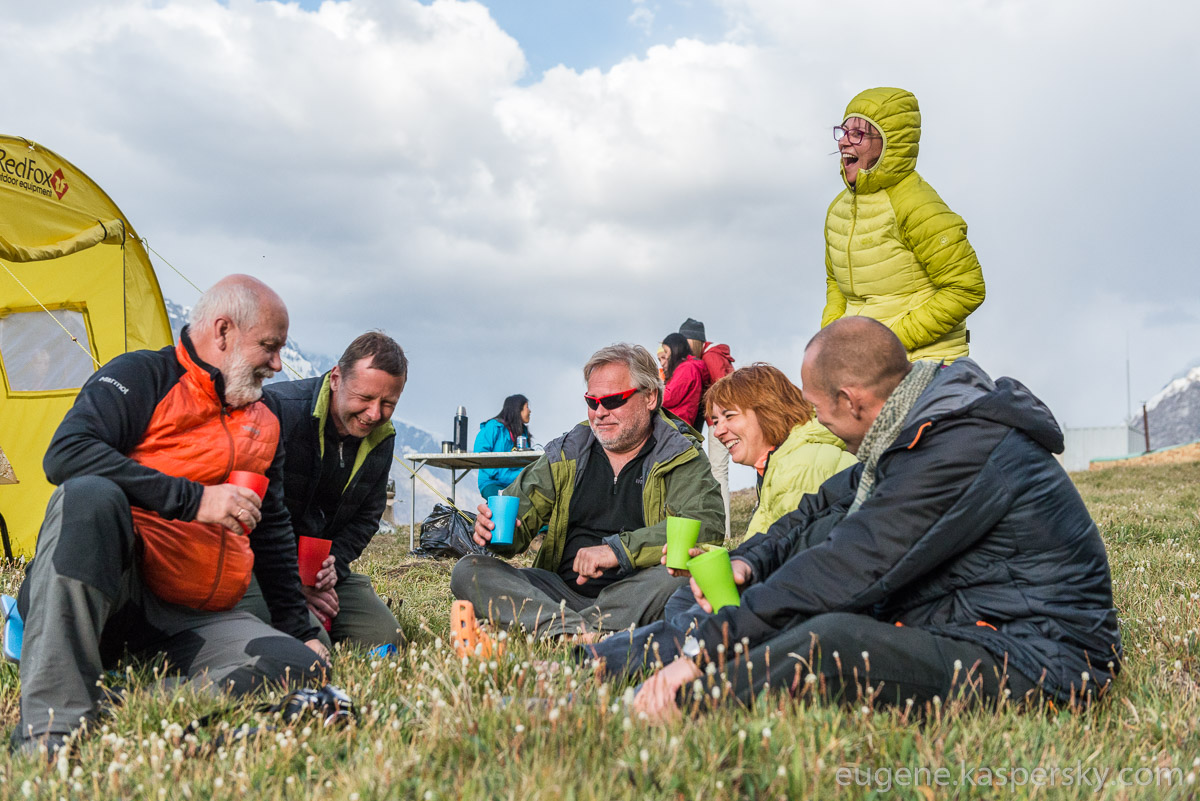 And on that philosophical note folks, I really do – finally – end my mini-series on our Tian Shan adventure. We piled onto this chopper and down we flew back to terra firma:
It's a bit of a custom we have: straight after our extreme tourism jaunts – we get in a few days of the non-extreme beach/resort-based tourism. And this year was no exception. So off we popped – to Issyk-Kul:
In a word: aaaahhhhhhh: decompression, acclimatization, beach, bathing, sun loungers, cocktails: a well-deserved bit of R&R.
After coming to our senses, we were ready for our next flight. Next flight? Shouldn't that be 'flight home'? Nope. Tian Shan was only the first half of our August holidays!…
Still to come was…: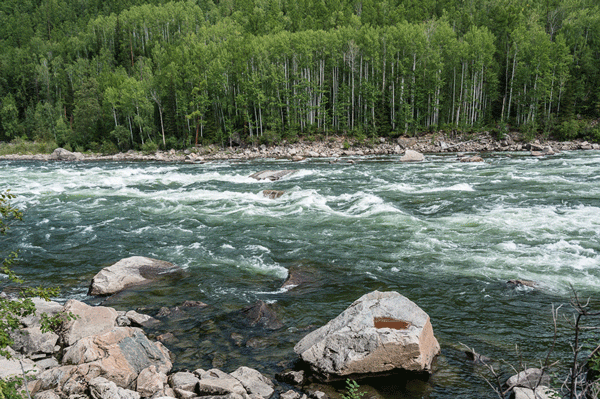 Back soon folks!…