Railrood good mood. It's a different, special good mood. It's a bit like motorbike good mood. There's not much to it, but it brings a nice, calm, reflective feeling. You just stand there, in the engine control room at the front of a train and stare up ahead along the track and to the sides at the passing landscapes. Meditative almost. I've heard there are long videos on YouTube showing such railroad good-mooding. It's so much better doing the real thing though…
Here's the junction where we turn off the 'highway' and onto the 'back road' that takes us to St. Pete along the Gulf of Finland: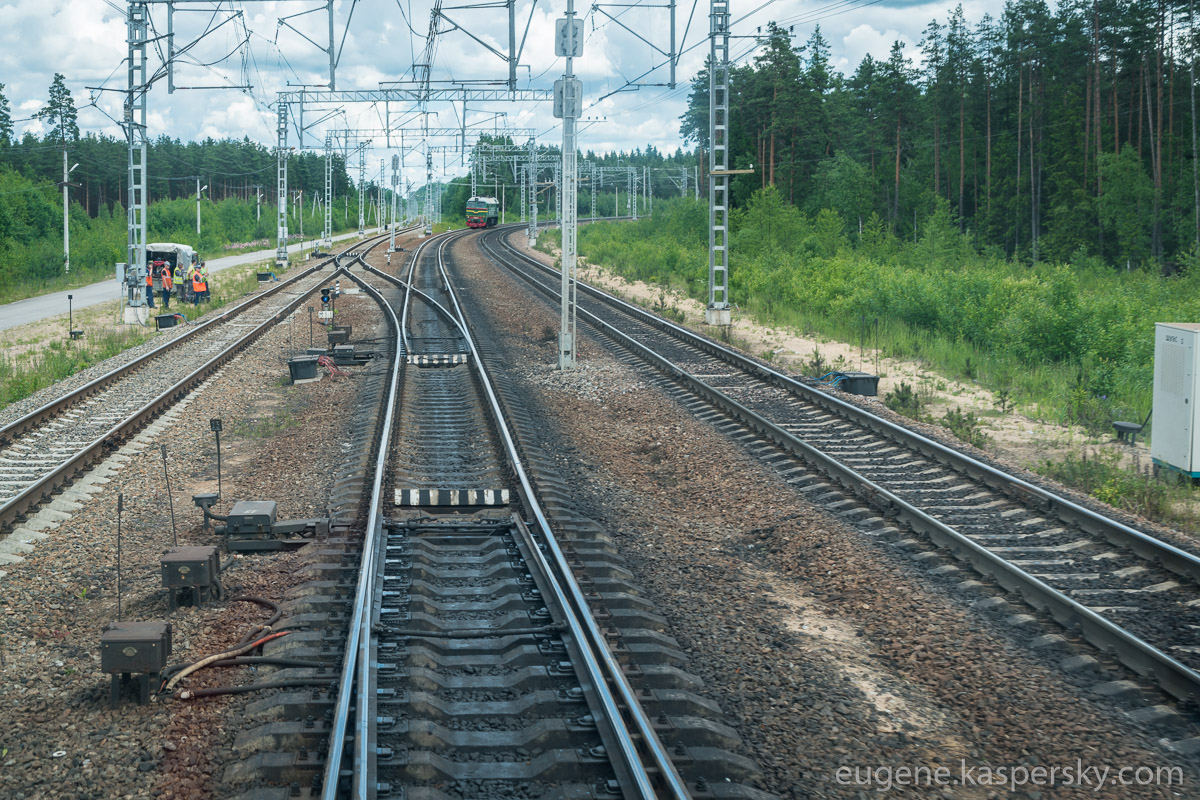 Triple-track
And, if you look closely at the pics, you'll see there are no overhead power cables above the back road. That's the great thing about a diesel engine – you can go where you want (if there's a track underneath you).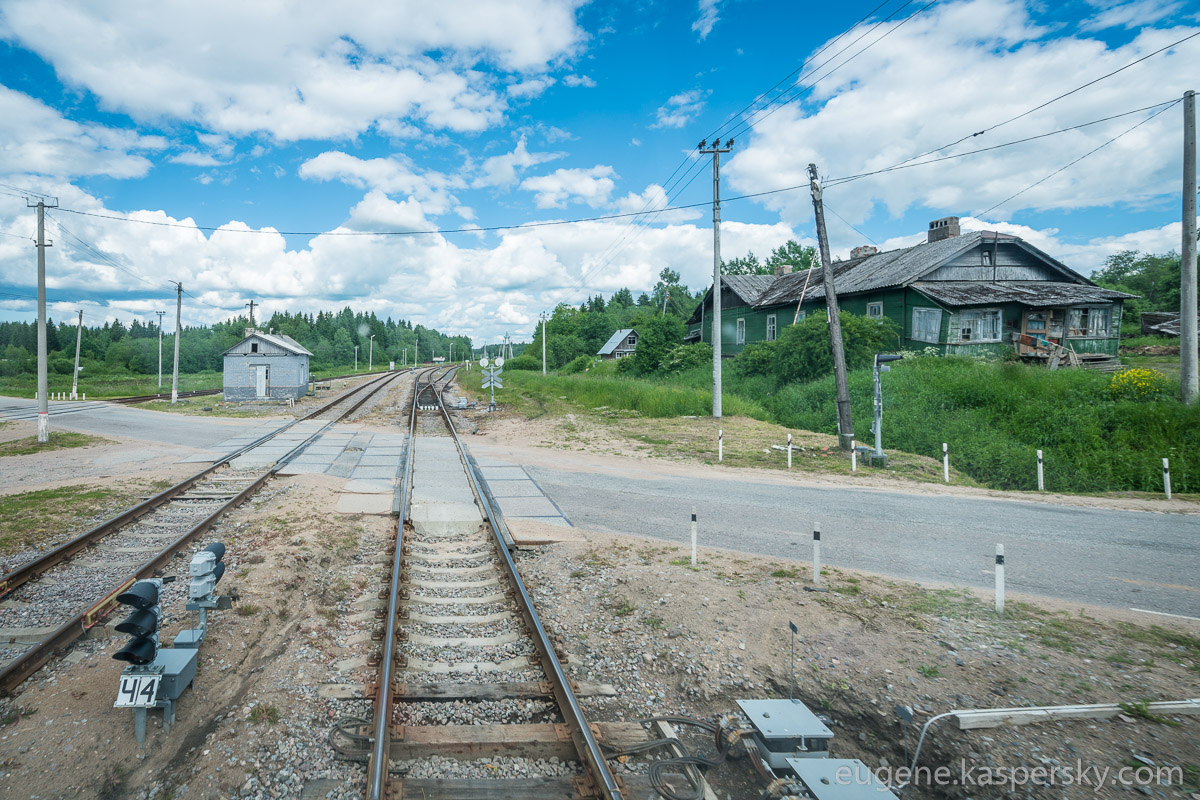 Twin-track
Btw, the railroad switches are automated. In the past, pointsmen or women would do shifts in those little cabins and change them manually.
We meditated some more. My trance, I recall, was interrupted briefly by a colleague wryly pointing out that 'the only thing that comes near this involves a rod and maggots' :). Quite. But I guess he hadn't been to Nepal…
Electrification! Looks like civilization may be appearing soon…
Approaching Leningrad…
Arrived! St. Petersburg's 'Moscow Station' (Moscow's is 'Leningradskoe Station').
I've been on plenty of trains before, but never was the experience like this one. Being in the front cabin makes all the difference.
All the photos from my recent railroad adventures are here.
PS: Our digs for the night: the famous Astoria. Passed it many times; never stayed – until today…
All very posh; not cheap either. So why do they then go and charge ~15$ per day for Wi-Fi? Free would have been pleasant. But 15 dollars? I mean – why bother? What is this? The local bazaar, or one of the top St.P hotels??!! Management: get a grip, darn it.
And that's all on the topic of trains, locomotives, signals and automation. It's time for me to get a flight back to Moscow – can't miss the party, after all.
Back soon folks!…