This post is all about trains, tracks, and digital-automation thereof. So, ideally, the 14-minute mix of Trans Europe Express should be listened to while reading this not-so-short post, IMHO…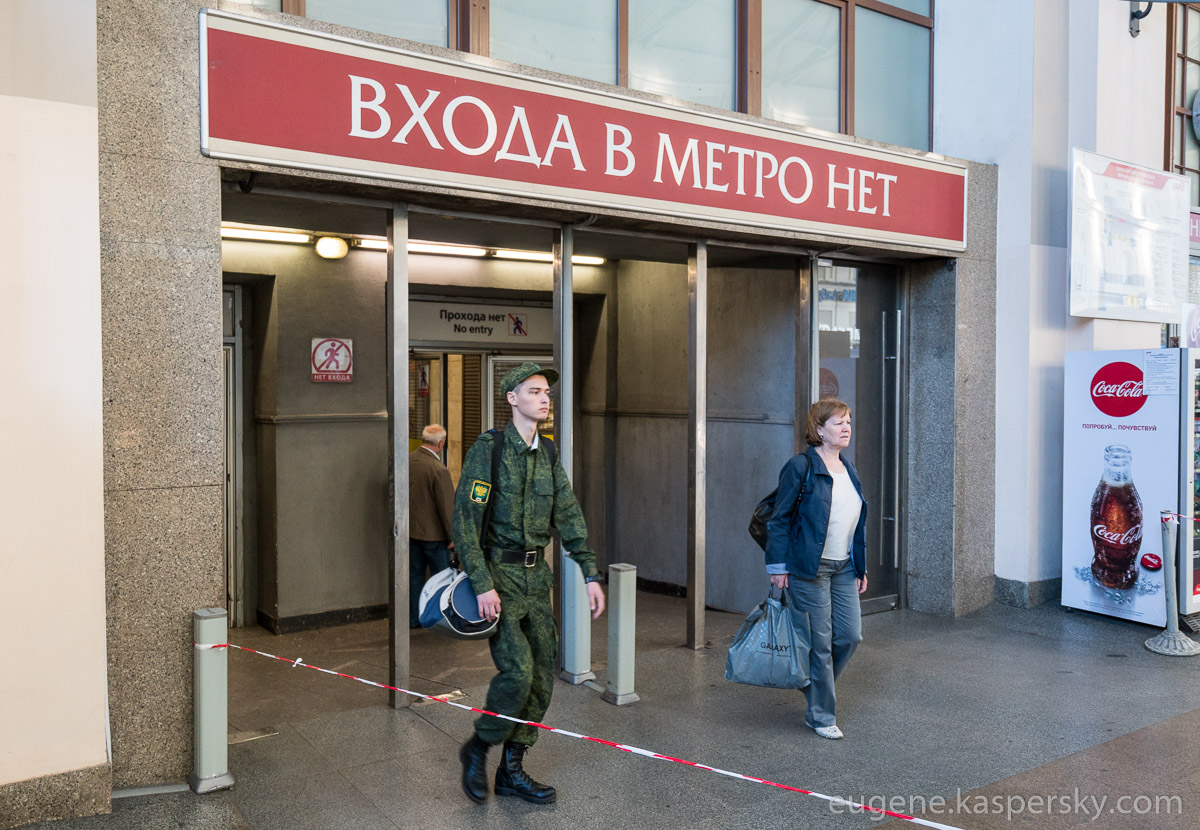 'There is no entrance to the metro'!
Our transportation today is this here motor coach: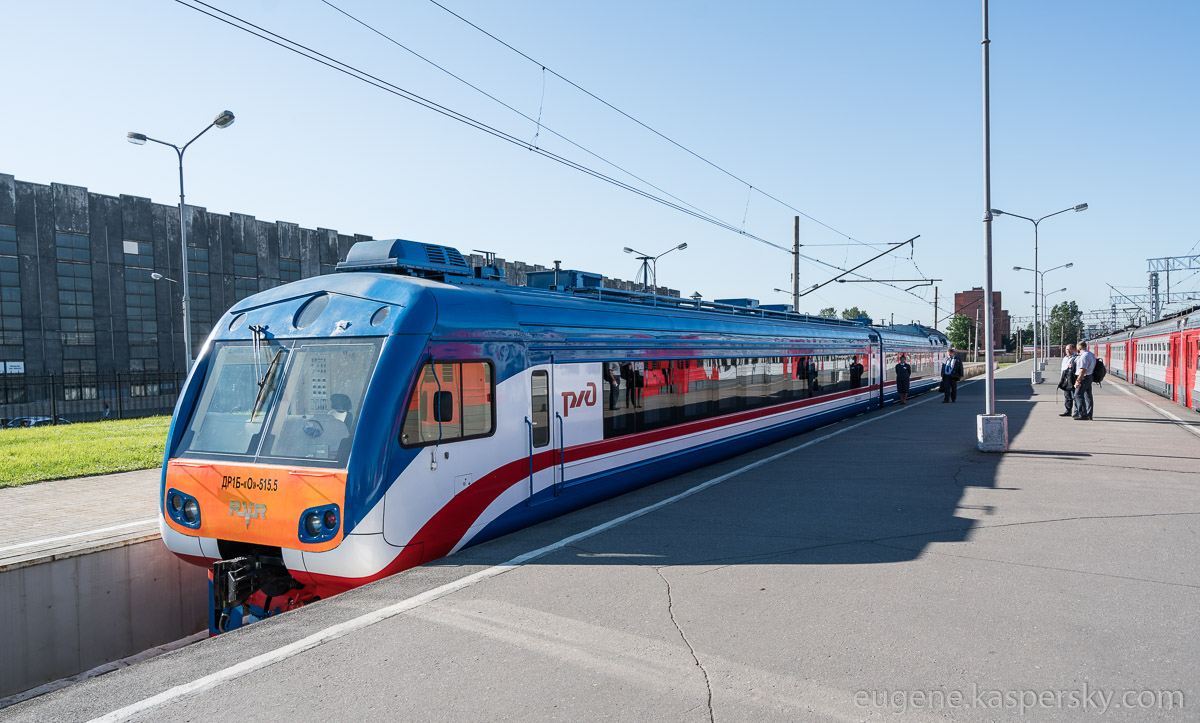 Here's the driver's cabin with all the necessary levers and buttons, the most important being the 'No Sleep!' button. If it's not pressed at the allotted times (= driver sleeping?) the train slowly comes to a halt. They should have had one of those on the train in the film Runaway Train (not a bad action movie, btw).
This beast is fed 1.5 tons (!) of fuel to get it from Moscow to St. Petersburg and back (~1400km).
A mean machine, if ever there was one. You could get anywhere in Russia in this and never need to get off it (though you'd probably want to). It has a kitchen, shower, sleeping quarters… – all the basic things you need. If only it had Wi-Fi…). 85,000km of railroad – all of them doable in this Trans-Russia-Express…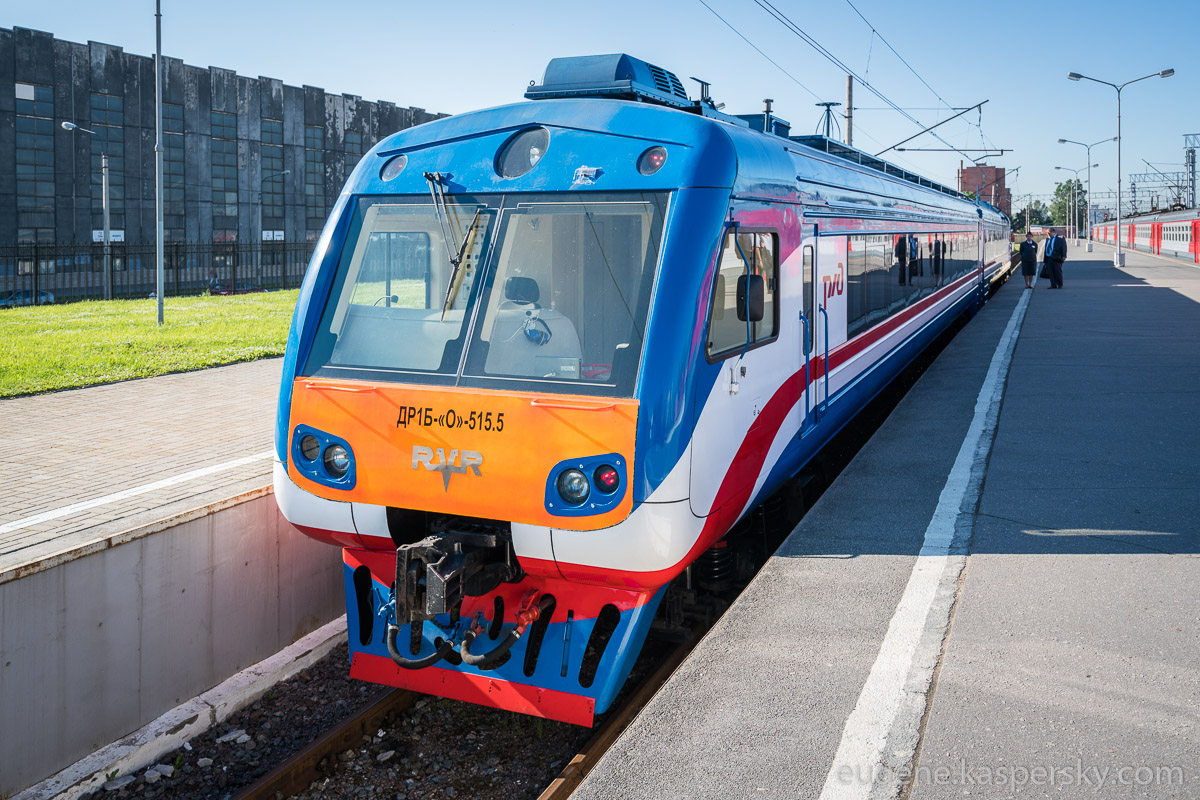 And we're off…
We're heading to the Luzhskaya Sorting Station, which serves the Ust-Luga Multimodal Complex. Woah! What a sight!…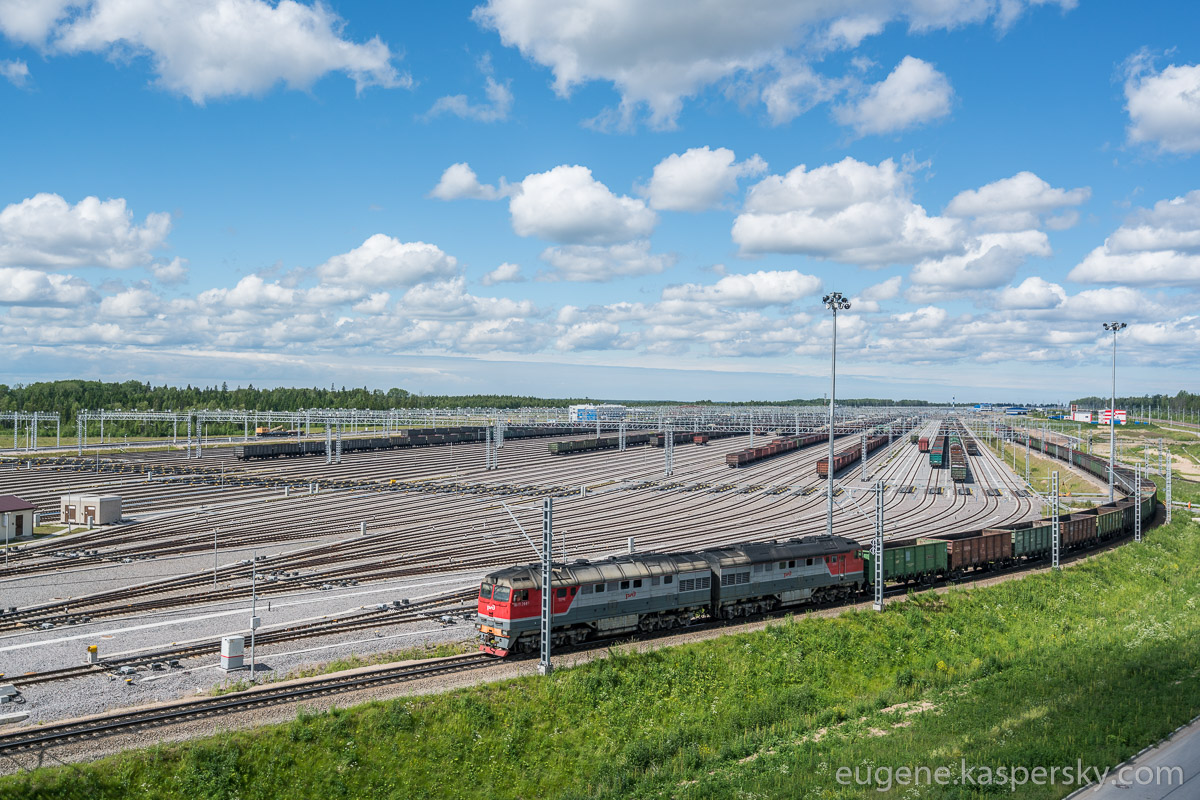 So what's a multimodal complex? It's a place where freight trains arrive with all kinds of different cargoes, are split up and recoupled to be sent off to different terminals at the port.
I recall the following figures: ~3000 wagons are unloaded in a day, each with 80-100 tons of cargo. The record for a single day: 3600. Maximum capacity: 5000 wagons.
And practically all of it is automated. All the sorting is done digitally!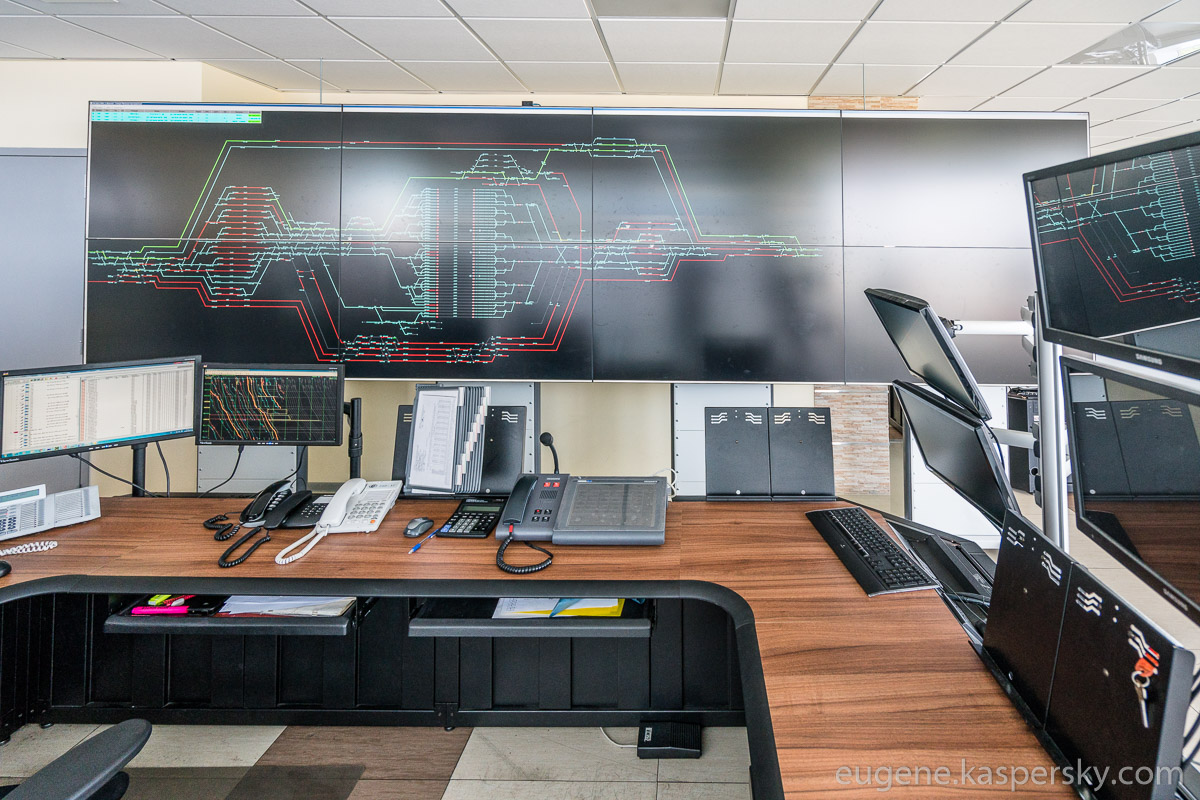 All the locomotives are automated too (ok, so there's still a driver an engineer in there, but he's there just to oversee things; he doesn't control anything). All moving off, acceleration, braking – automated. All track changes – automated. The final 'pusher' devices that nudge the wagons into the exact right places – automated. Oh my gauge!
Just one (1) employee works out 'in the field' in among all the tracks and trains! He's the coupler-uncoupler – a key activity they haven't been able to automate yet.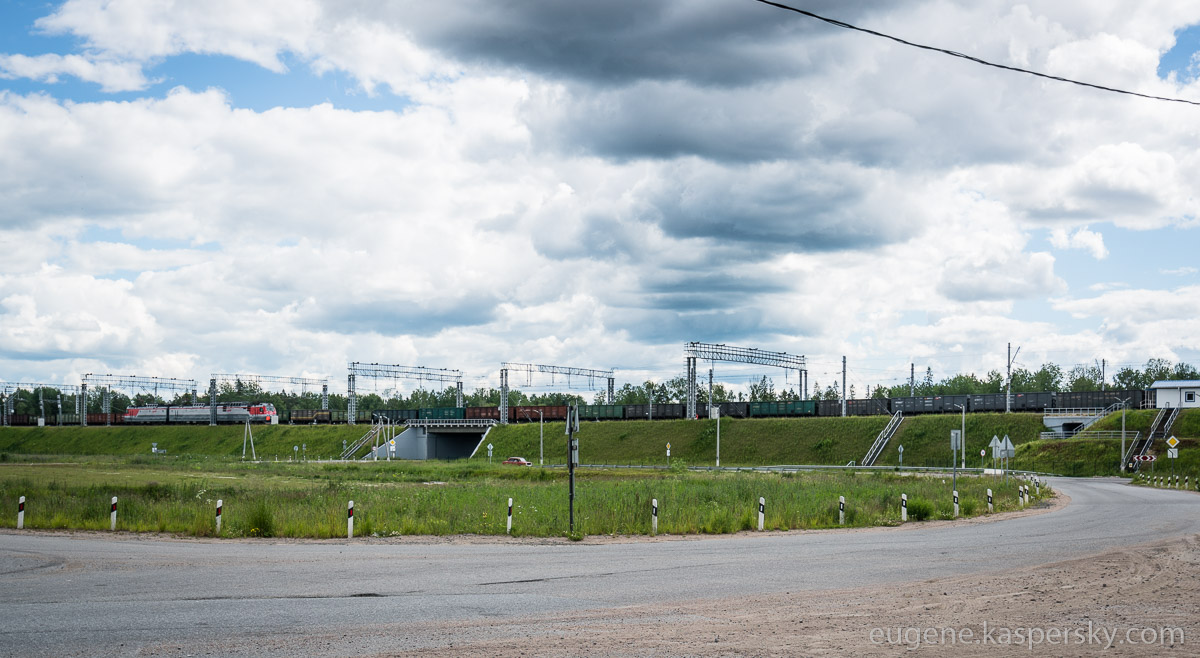 Here he is: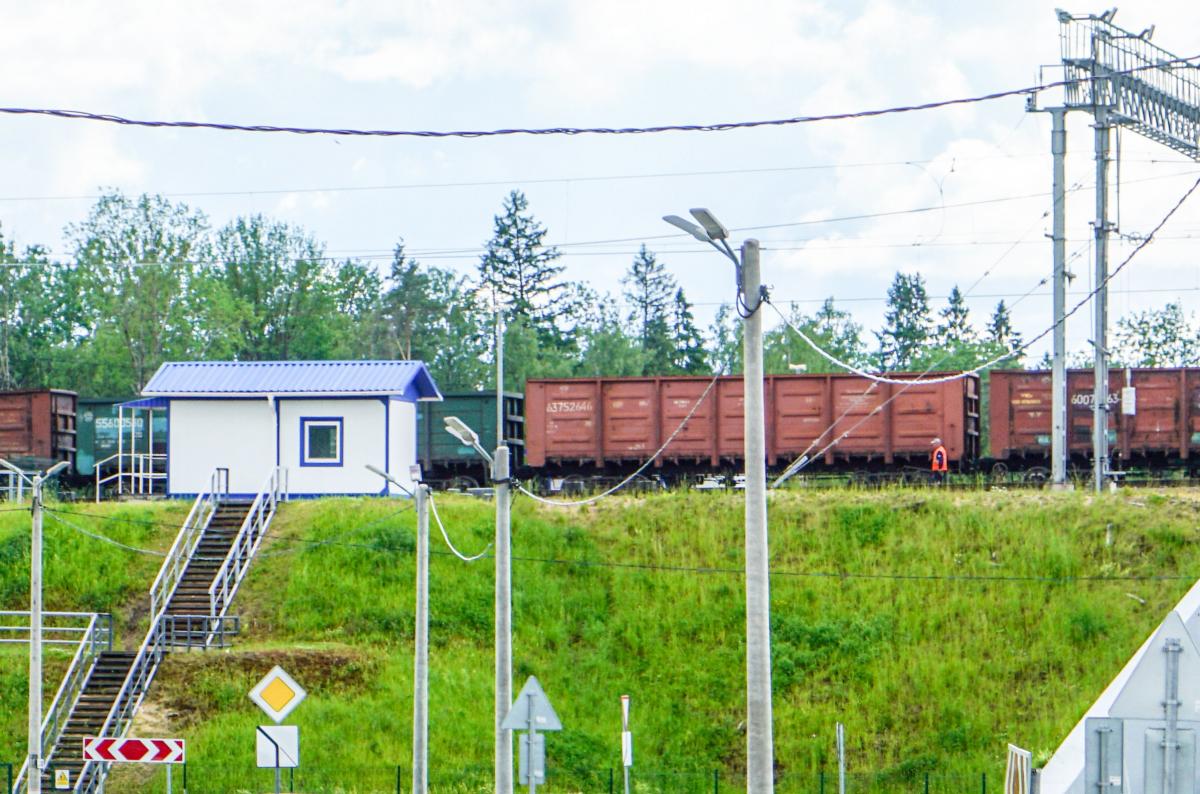 What a place. Post-industrial grandiosity. Apparently it's the largest automated sorting station in Europe.
And for second course – coal terminal and unloading of wagons!…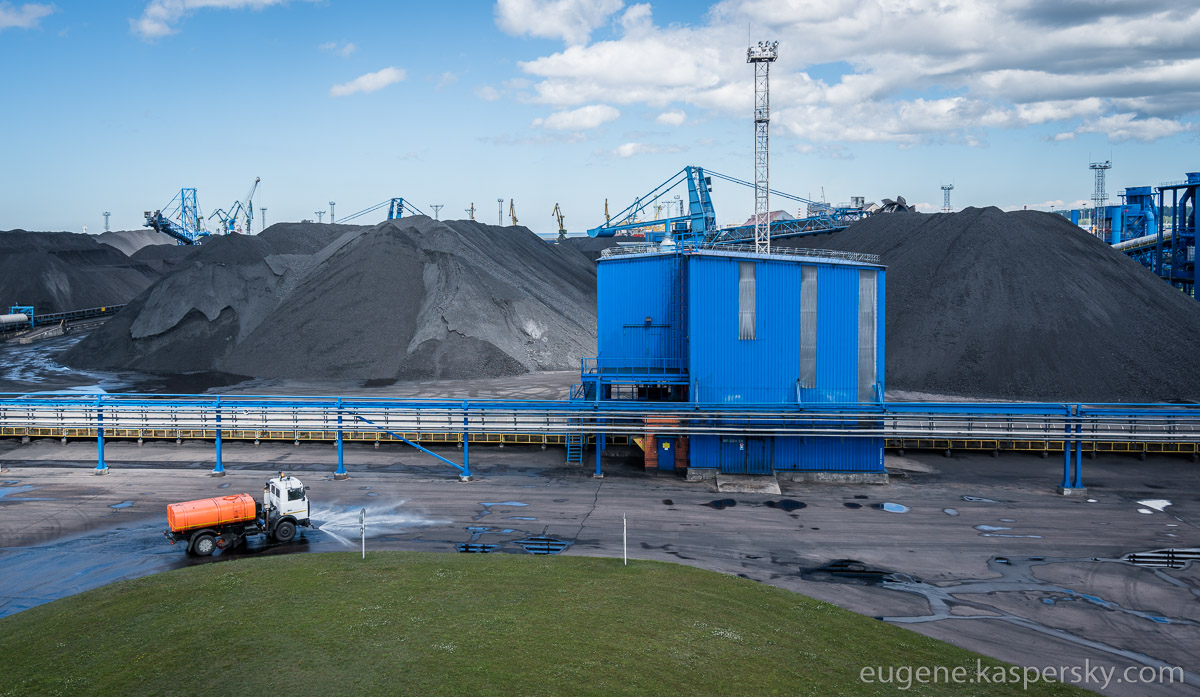 Also very rail-rwoahd!…
You could sit here for hours watching all the coming and going and clanging and clunking. The wagons enter these here huge… mechanisms to have their cargo tipped out and placed onto a conveyor and taken to mountains of the stuff like in the pic above.
Just one guy works out here too (also a coupler/uncoupler). But others are on hand in the control room monitoring and controlling the processes.
Wagon tipping and unloading:
Once tipped and emptied the wagons need to be returned to where they came from. For this the wagons are moved from the incoming track to the outgoing track by another massive mechanism:
So that's how coal is loaded and unloaded these days. No more need for armies of strapping men toiling with shovels…
And finally – dessert, as our hosts put it. Not unloading, but loading (and 'watering':)…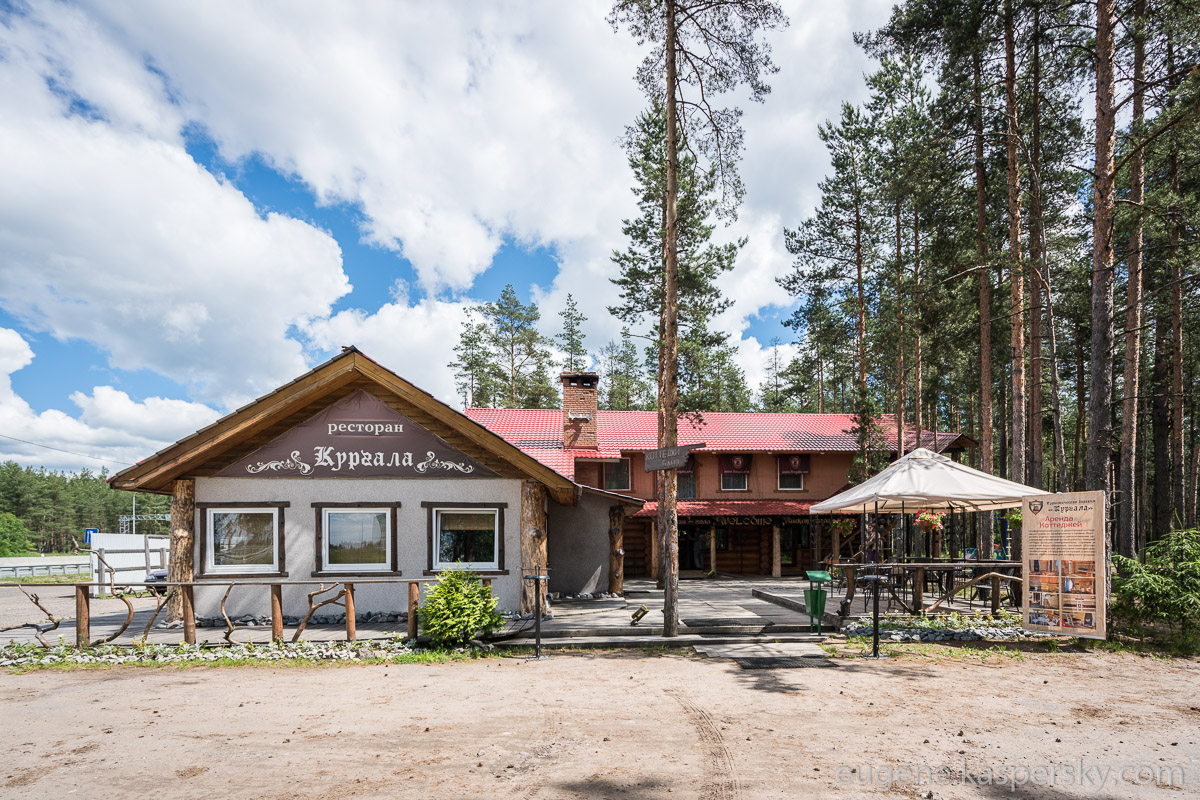 'Kurgala Restaurant'
All the photos from my recent railroad adventures are here.
That's all for today folks. More railroad tales coming right up…