The other week, in London on various work matters, A.S. and I managed to find the time to continue our stroll along the Thames Path. I say continue as I'd covered a good stretch of it before – last year I think, only with A.B., not A.S. Anyway, the Thames Path starts (or ends) at the Thames Barrier (near London City Airport) and finishes (or starts) somewhere up by the river head. Yes – it's long. A whole ~300km long! And since, though not fully gym-shy we're not quite Ultraman triathalonists, we take sections of this premium path separately when in town, this time from the very end/start – the barrier – to the Golden Jubilee Bridge, and from there we wander off-pistepath to other London places of interest, of which there are plenty, as you'll either know or guess.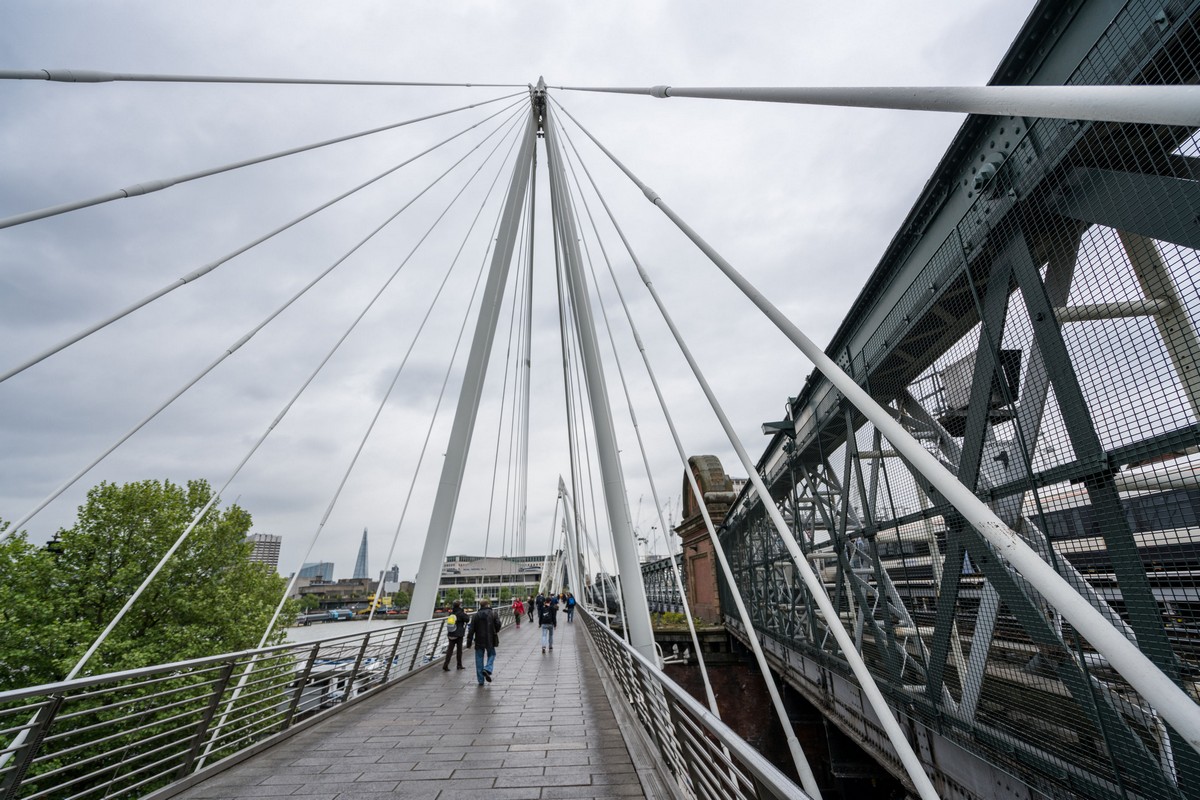 Let me go over which segments we've already completed:
Those are the maps, at least. For more detail, here's segment No. 1 and segment No. 2.
Below I'll be giving you segment No. 3. Get ready – there are a lot of photos coming up…
All righty. A quick look back from the Golden Jubilee Bridge in the direction of the first two segments, and we're off!…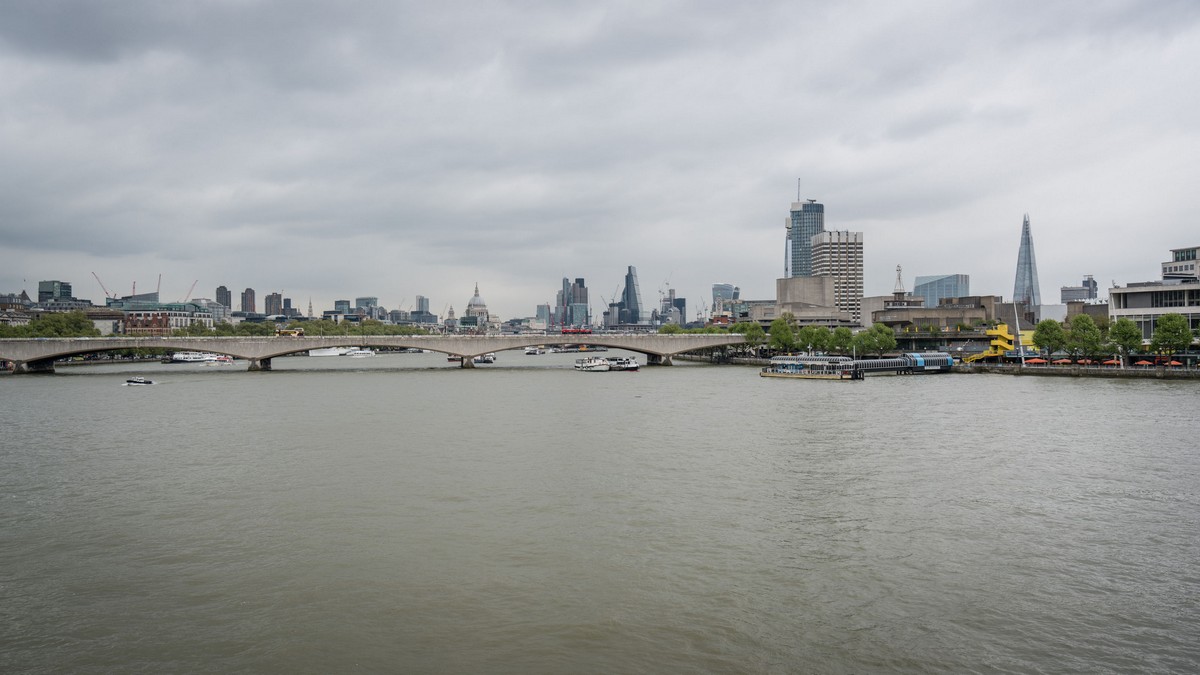 People always moan about the rain in most temperate places on this planet. But they shouldn't; at least – not when doing the Thames Path! So long as you're dressed appropriately a rainy Thames Path is a… brainy Thames path; I mean – a brainy choice. Why? Because there's practically no one else about getting in your way – or in your camera's viewfinder's way. You have unhindered, uninterrupted visual access to all what's around you – undulating urbanism: Victorian/Industrial Revolution architectural remnants mixed in with modern-day construction and town-planning designs.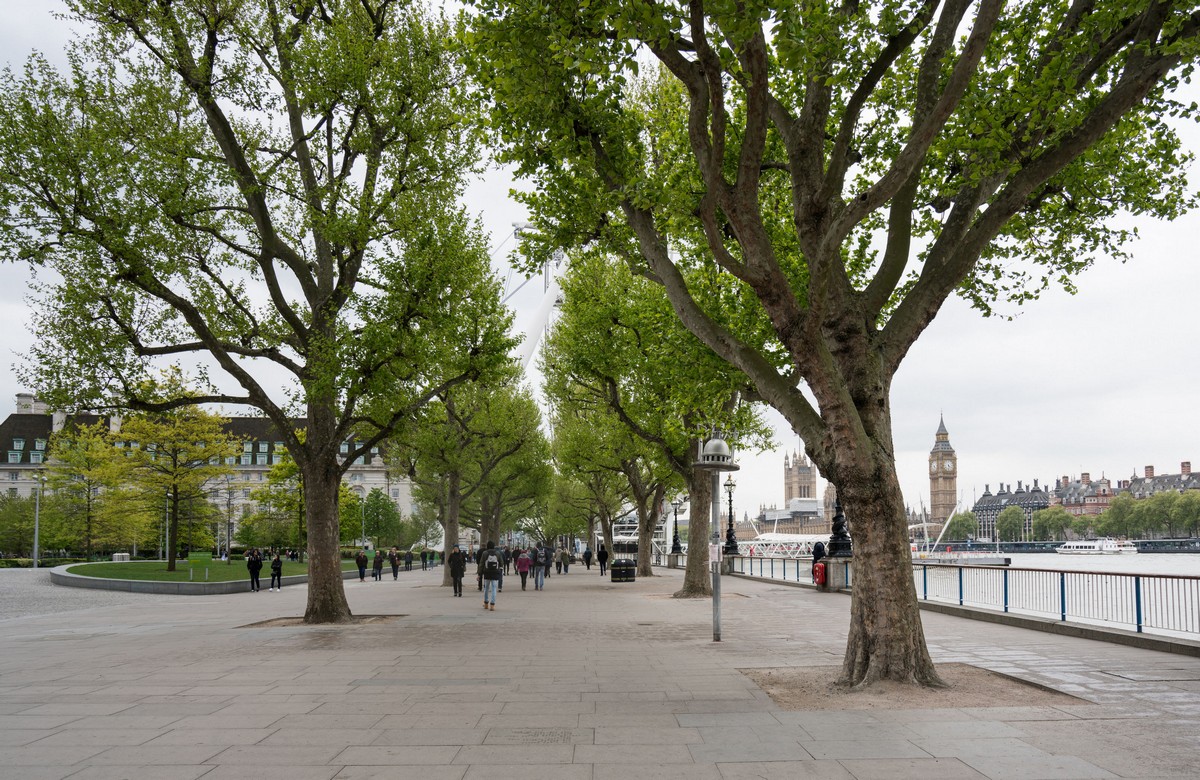 There's another bonus of doing the Thames Path when it's drizzling all day – you can have a spin round the London Eye without standing in line for ages… if you really want to. I'd passed this curious Ferris wheel many times before, but never fancied the wait, or never had time for the wait + the ride. Well, today… I just didn't fancy sitting down in one place for long in one of those pods that turn. I wanted to continue our stroll. Which is what we did…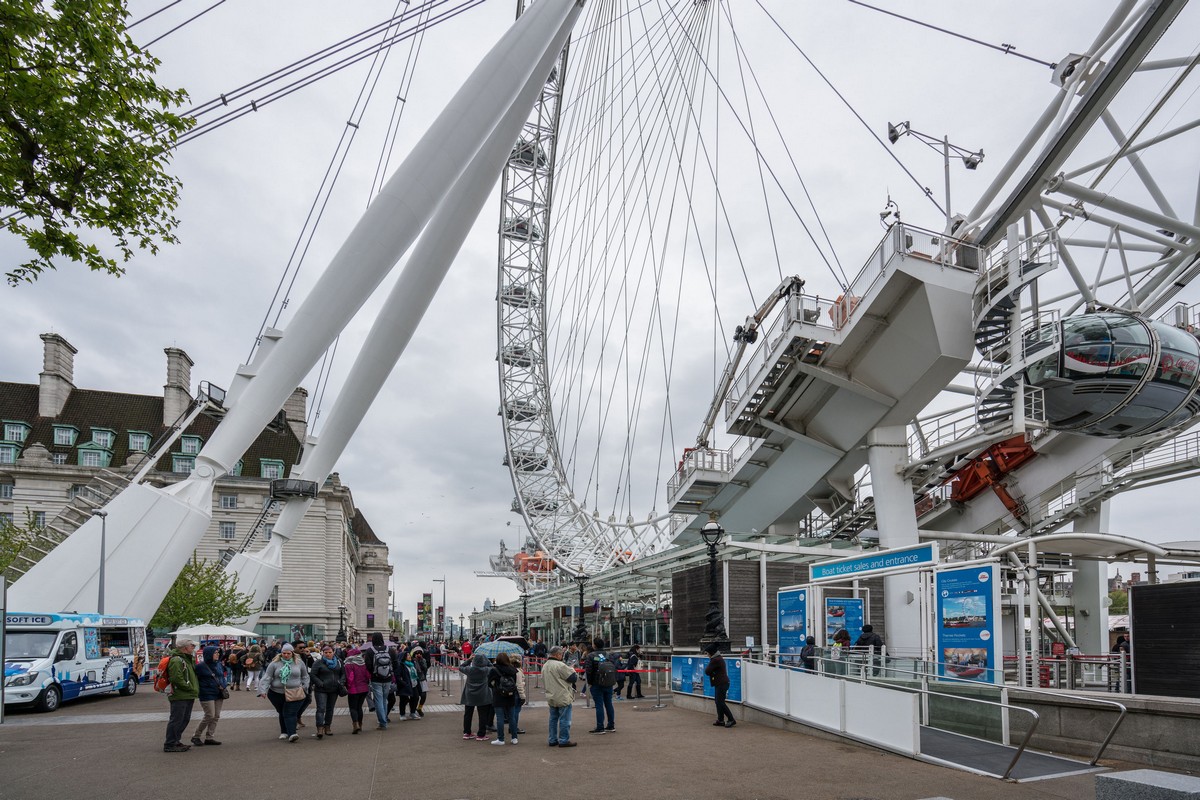 Impressive construction – I'll give it that…
Next to the London Eye I saw the following lion-sculpture-adorned building. And that's when I recalled how I'd seen same 'lion' from the other side – from inside (pics only; Russian text) the building. 'Through the glass, I see only a lion's ***!' ran through my mind :). Actually, it turns out it's not a lion but…
Low tide: the perfect time to get out onto the Thames in a boat. Hmmm – canoeing the Thames… that's worth a go, surely. Shall have to try it in the future.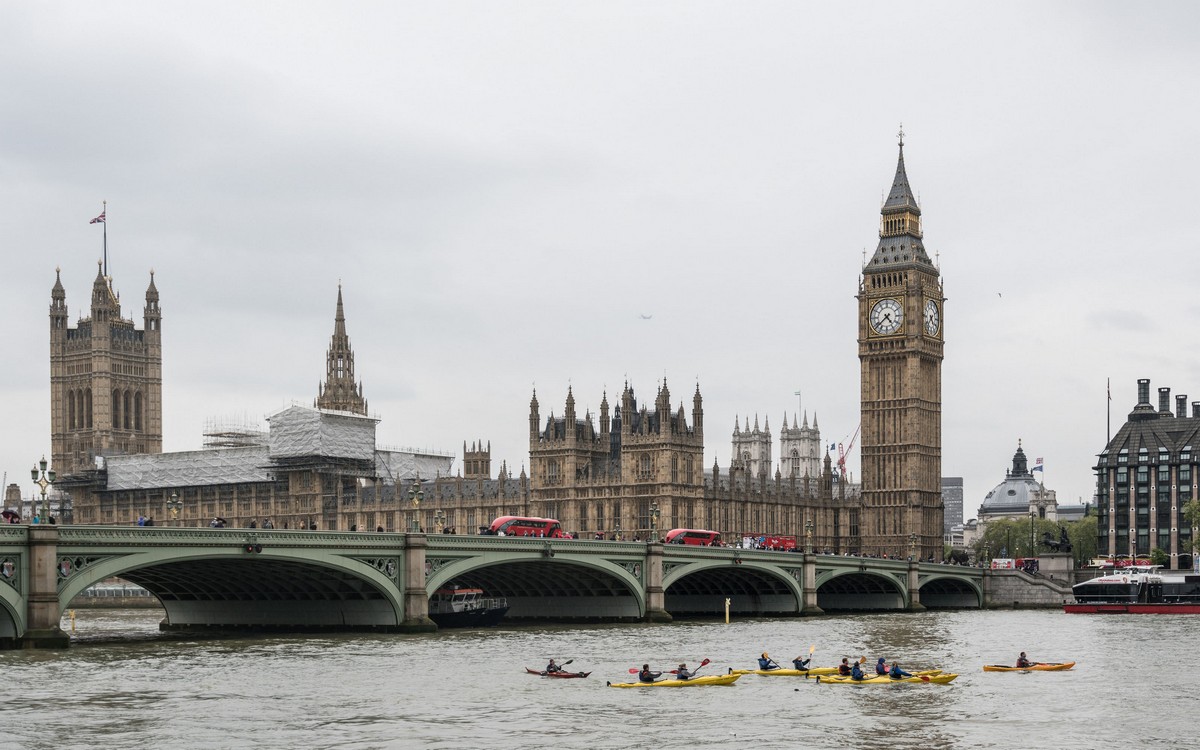 In the background there, of course – the Houses of Parliament, partly covered in scaffolding already. I heard last year how many pounds sterling the repairs and renovations are expected to cost – and nearly choked on my Earl Gray :).
As luck would have it, this here ancient and ugly barge was in the way for the best potential pic of the day of the mother of parliaments. Grrr.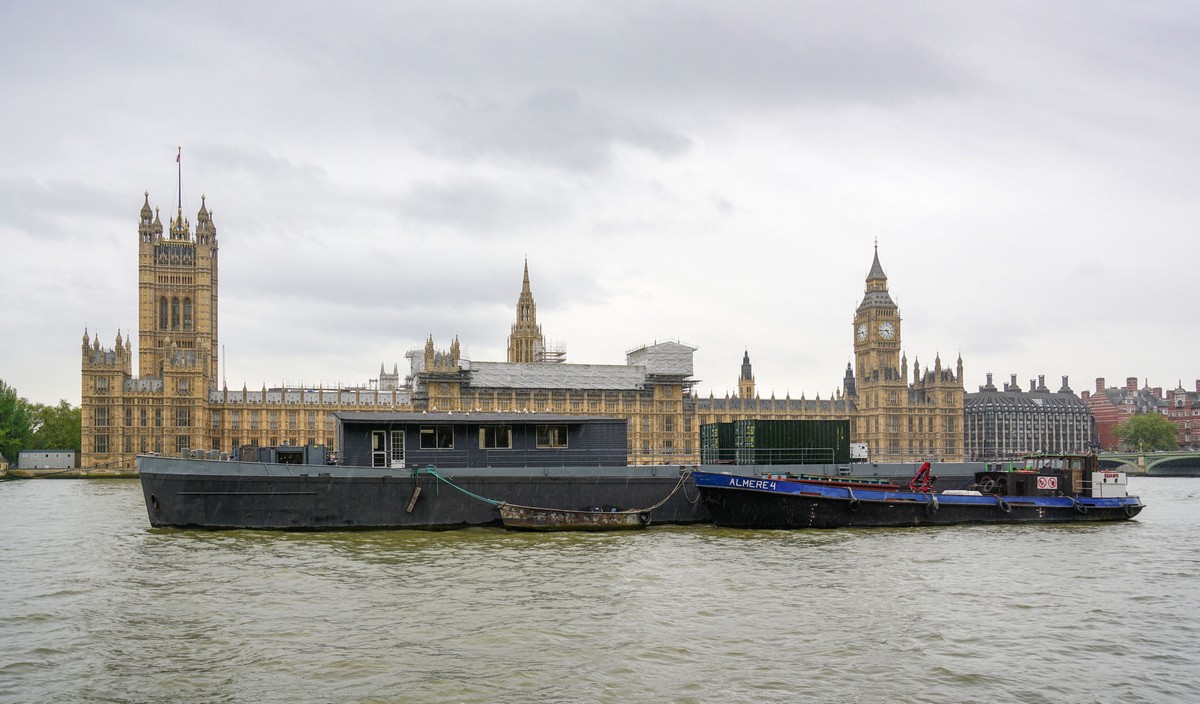 Just WHAT is that thing doing there right next to one of the world's most recognizable tourist-attraction buildings? :)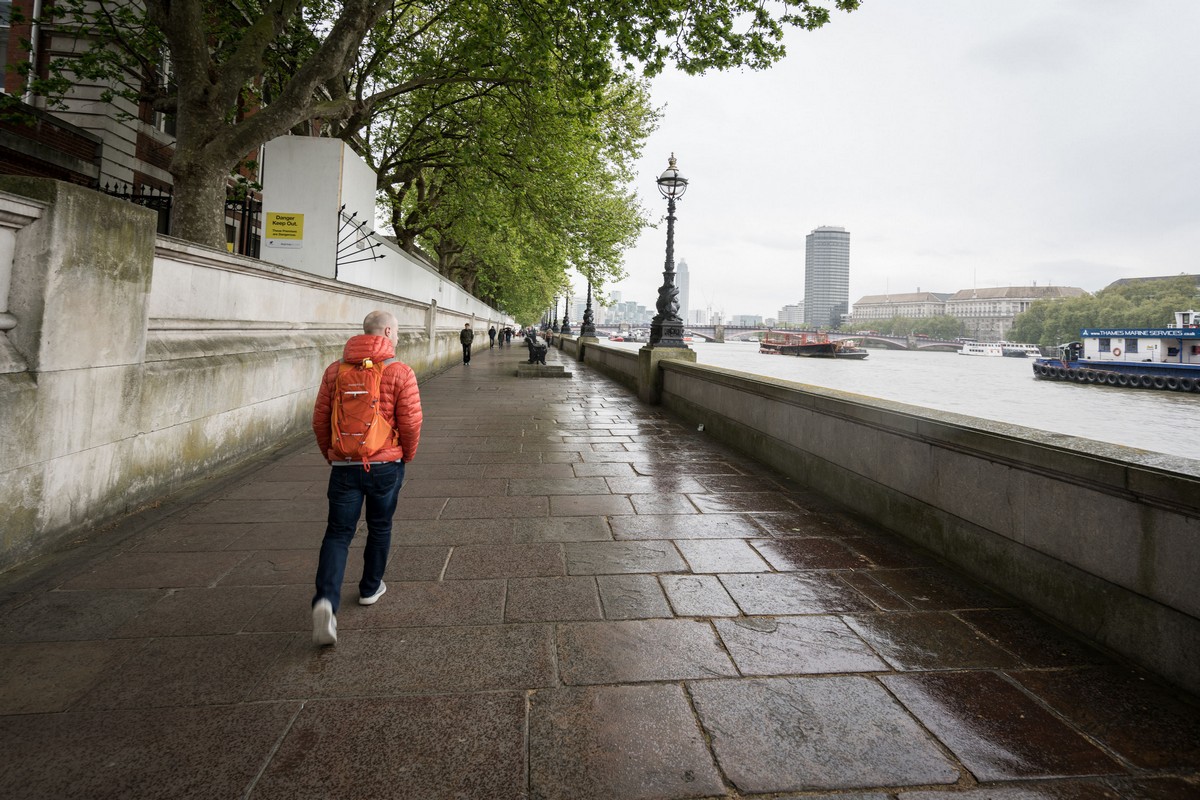 Onwards we march, noting how the classic historical architecture merges into a more modern look; for example, this building – housing MI5: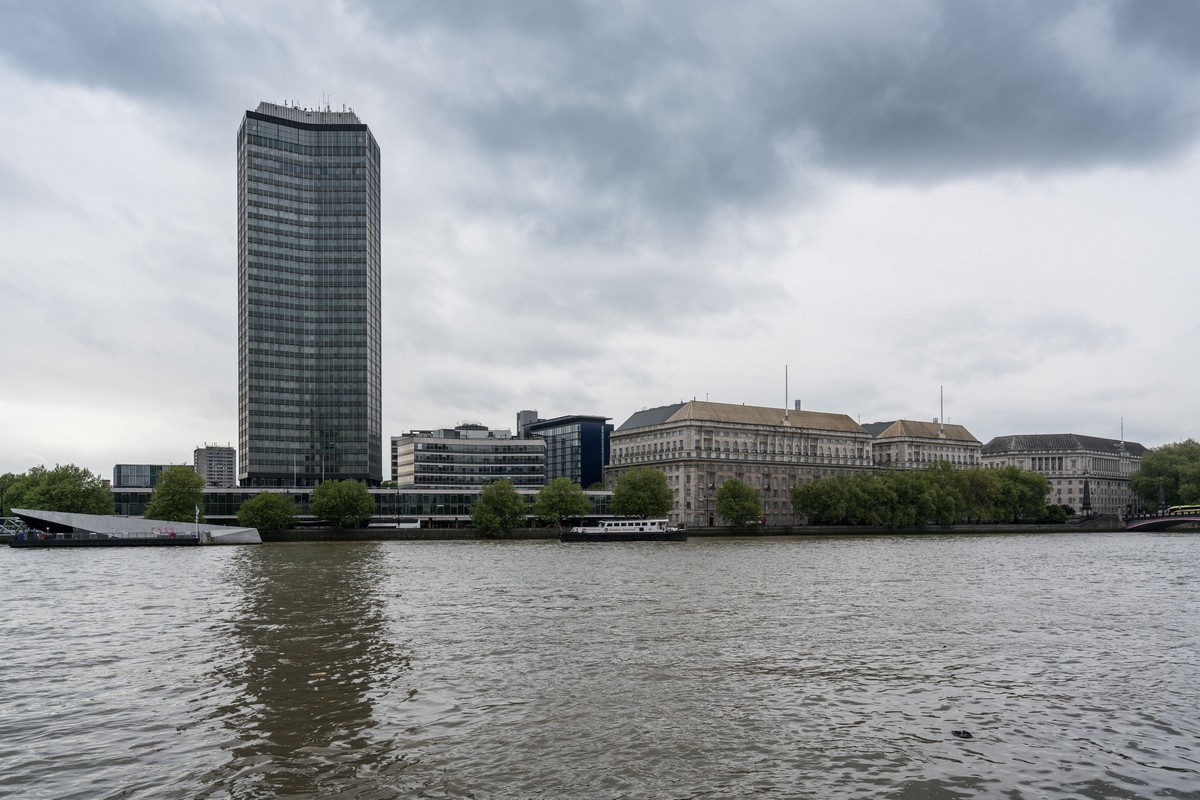 A little further, and it was the foreign intelligence agency's (MI6) building – even more modern than its domestic intelligence brother's building. Here in the pic you can see it to the left – with all the green glass: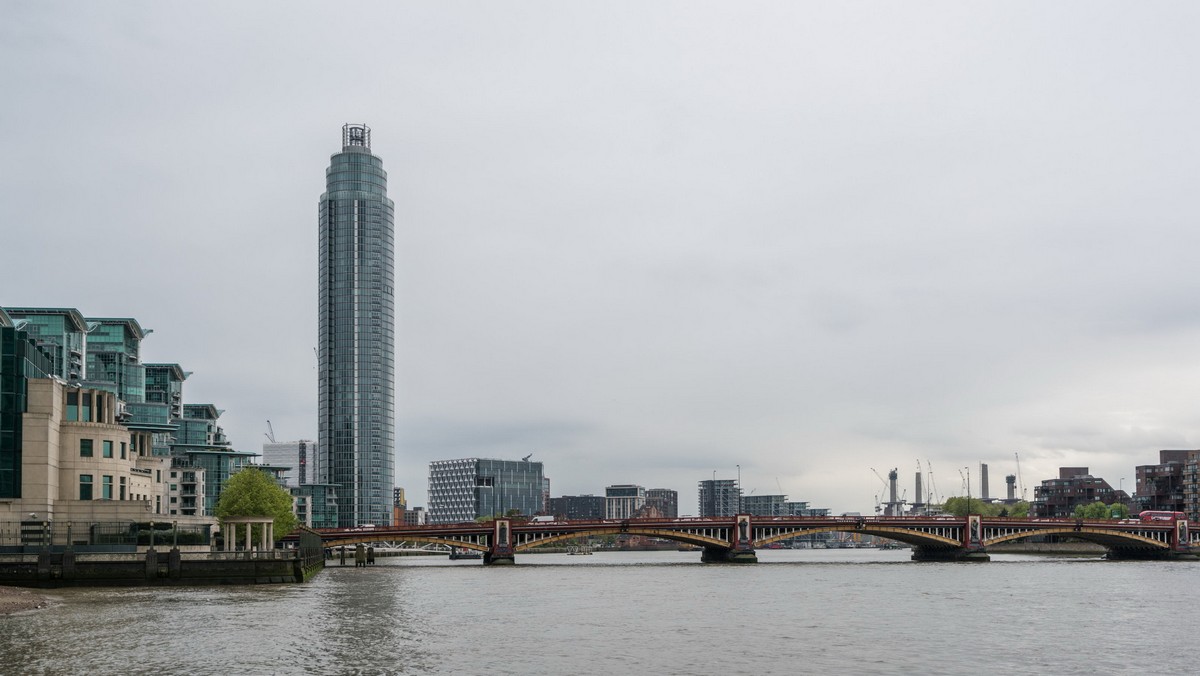 Curiously, MI5 and MI6's buildings practically face each other on opposite banks of the Thames. I found this out as we crossed the river on a footpath-bridge. We were looking forward to getting a good full-frontal pic of the imposing MI6 building, but it wasn't to be… it has its own private embankment – I guess for security reasons. The path takes a quick detour around the back of MI6 and winds back to the river shortly after it.
Will only that detour we came across this here remarkable old building – with the inevitable pub on the ground floor (given its location, I wonder how many espionage discussions have taken place there over extended lunches:).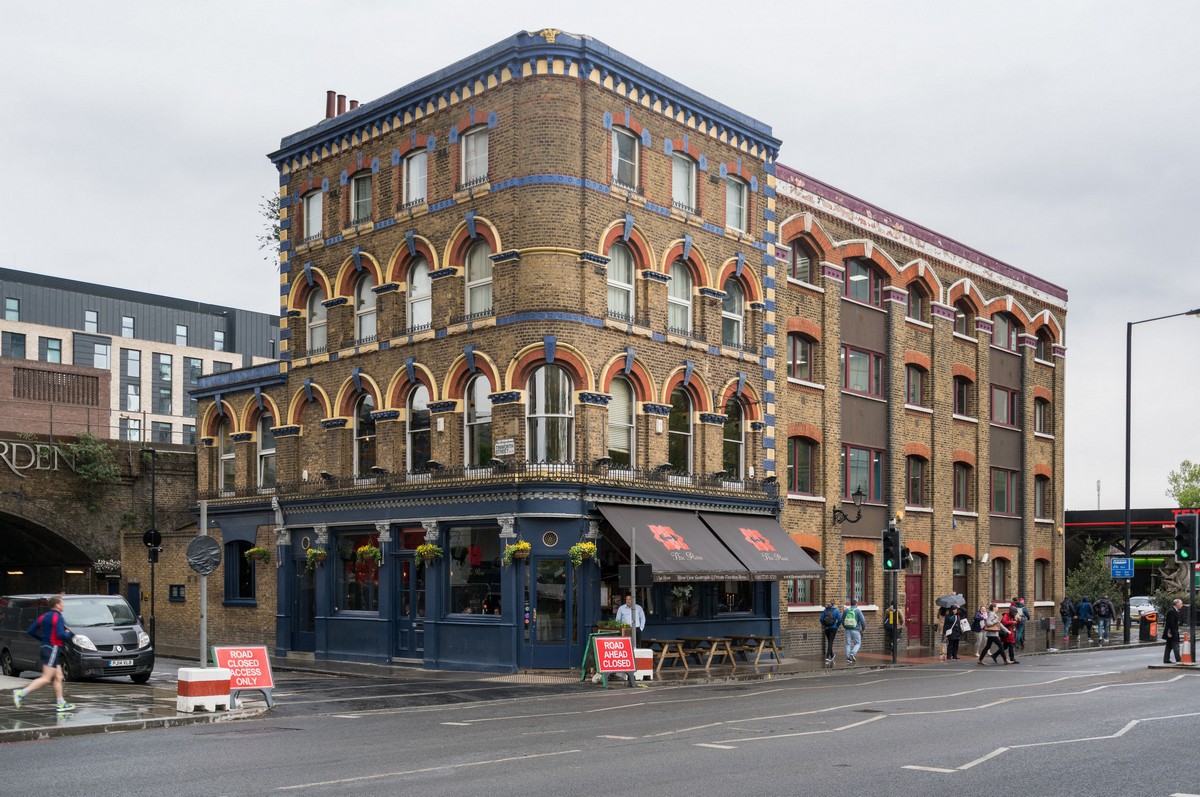 Looking at the building I was reminded of the British film Frequently Asked Questions About Time Travel. Practically the whole of the film takes place in a building that looks like it – actually, in its pub on the ground floor, its back yard and its… WC, which turns out to be a time-travel machine. I won't spoil it; have a watch – it's worth it. Just don't let the first nine boring – but necessary – first minutes put you off.
Next up – the unmistakable, undeniably grandiose, Battersea Power Station: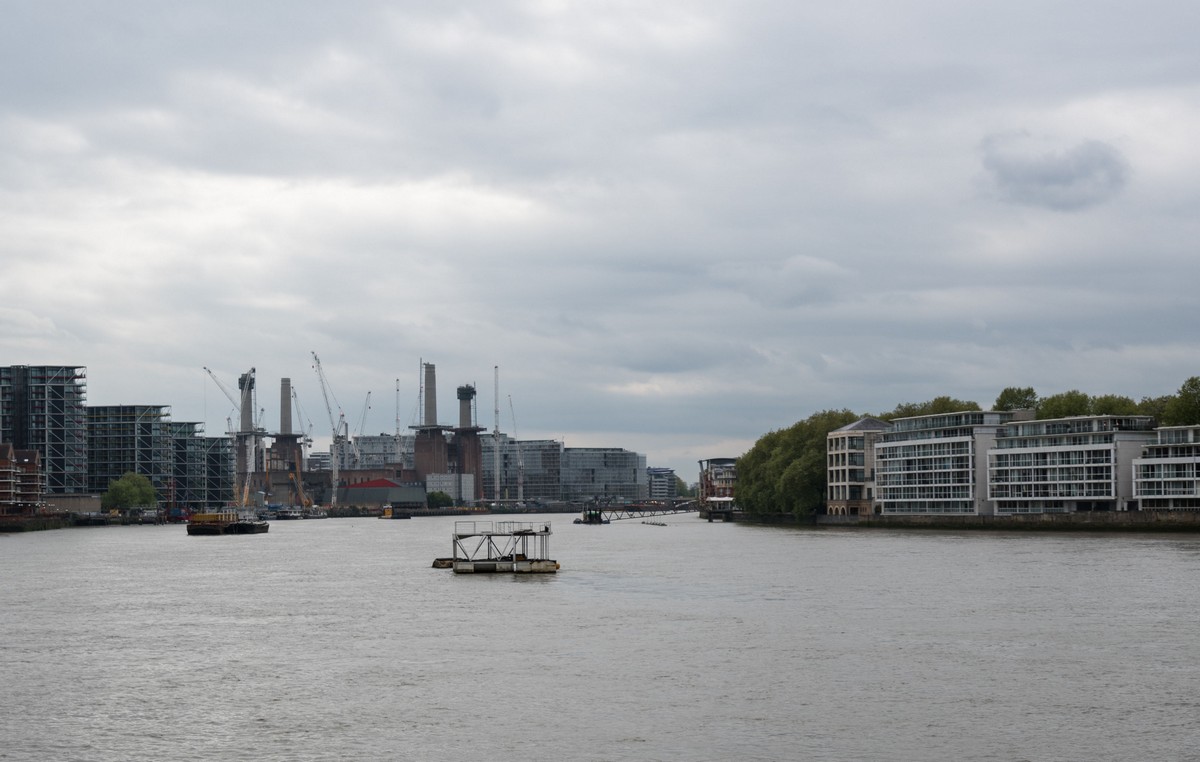 This beast was built from the 19302 to 1950s. In went coal – lots of; out came electricity – lots of, to power London up until 1983. Since then – now a historical heritage object and boom property development – it's been enjoying retirement. And yes – it is the power station that features on the album cover or Animals :):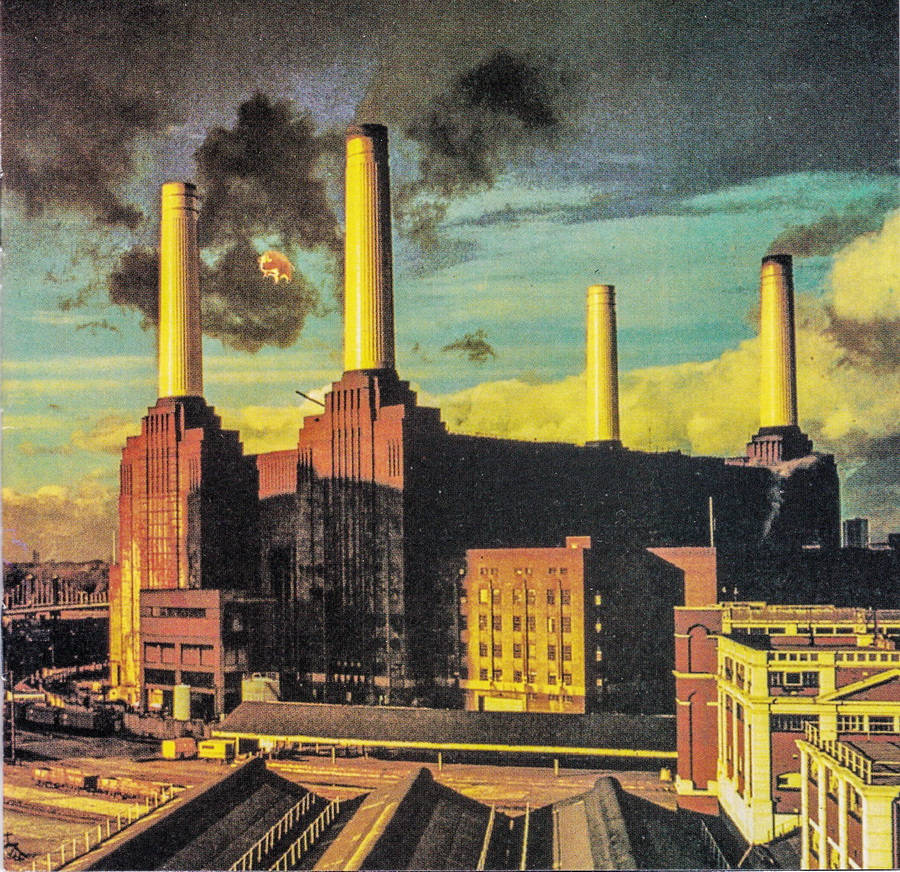 (photo from https://acharts.co)
As we were walking around the iconic power plant I couldn't get Pigs out of my head from the album. Btw, if any of you PF fans might have this record on vinyl, could I ask you please for a better photo of its cover? And, as I'm writing this, I decided to go the full hog pig: I put Pigs on in the background :).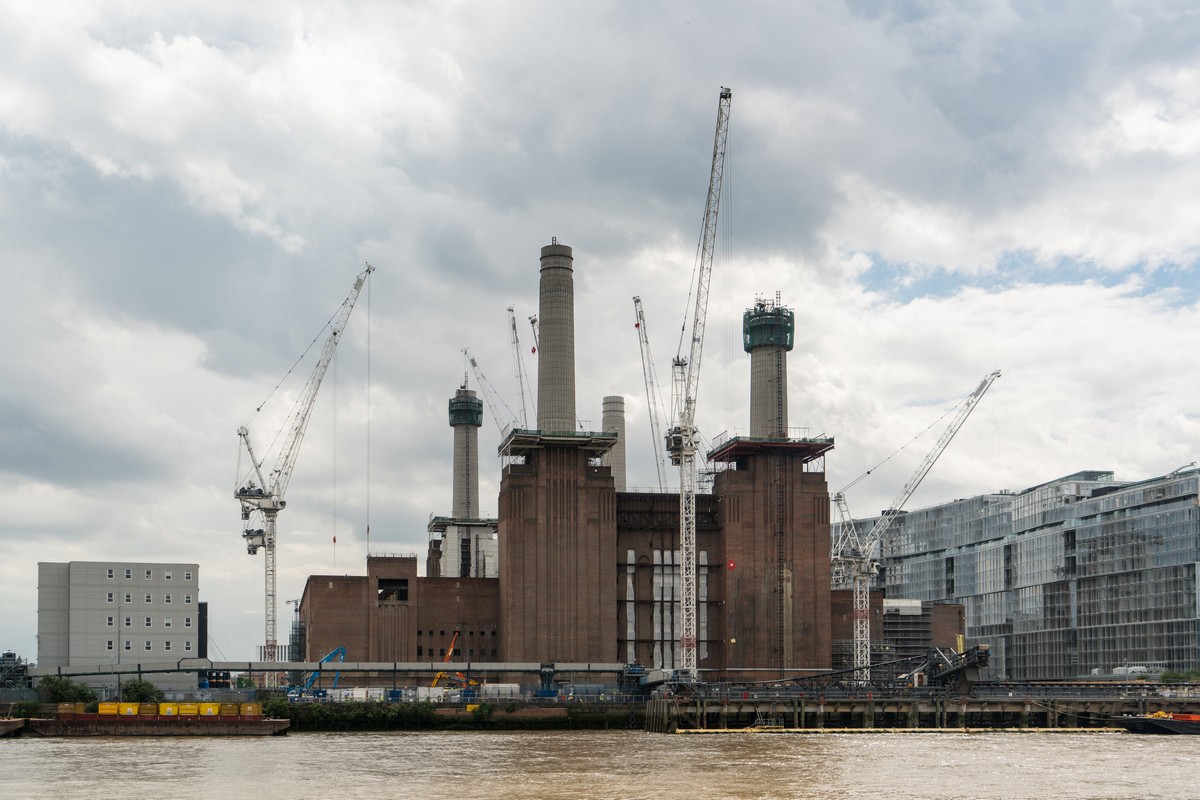 While taking in the momentously majestic massiveness of Battersea Power Station, I was reminded of its main negative effect. It – rather, what it emitted (coal smoke) – was one of the contributing factors to the Great Smog of London catastrophe. Calling it 'great' seems strange today, as 'great' most always means 'good' these days. Back then its meaning not necessarily 'good', just 'big', was more accepted usage. But I digress… Anyway, this pollution incident, as Wikipedia duly informs me, was only relatively recent – in 1952. Five days of coal smog shrouded the capital leading directly to at least ~4000 deaths, possibly as many as 12,000. Oh my grief. And only a mere 65 years ago. There'll be plenty of folks still around who'll remember it well.
Back to our strolling…
Of course, we wanted to get up close to the power station, but – again – another fail! Above-mentioned development boom is going at such a pace there's no place for tourist Thames walkers getting in the way: it's closed off for at least another few years until it opens all converted and renovated an regenerated. So: another detour – this one taking us along by far not the most salubrious of London streets :(.
Right next to Battersea they've already built a swish modern apartment block. Don't know about you, but I'm not overawed by its design. I mean – the ominously brutal though alluringly beautiful lines of the power station and its dark concrete, and right next to it a night club/shopping center/mega-gym? EH?! Couldn't they have at least used good old bricks to match the power station? Maybe I'm too old fashioned…
But we didn't let architecture style clashes get us down: onwards we marched…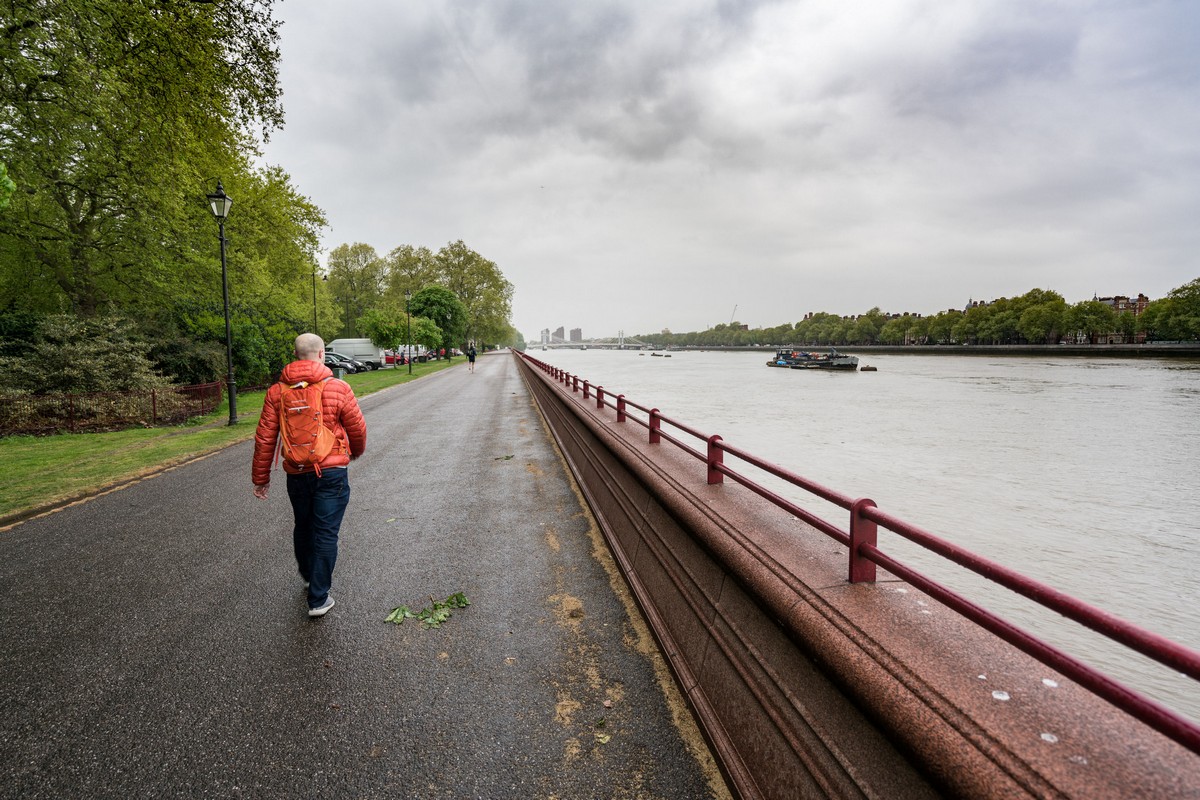 One (more!) thing that's really cool about the Thames Path is that it's clearly signposted throughout its length. This means no need for a map smart phone to be in one's hand and frequently consulted all along the route. And all the signposts are accurate too. If it says 'detour' – there's a detour; if it says 'park' there's a park. Elementary, dear Watson.
Often the path's route takes you across the Thames on bridges (the one in the pic – the Albert Bridge). Similarly often it takes you past the most unexpected of installations too: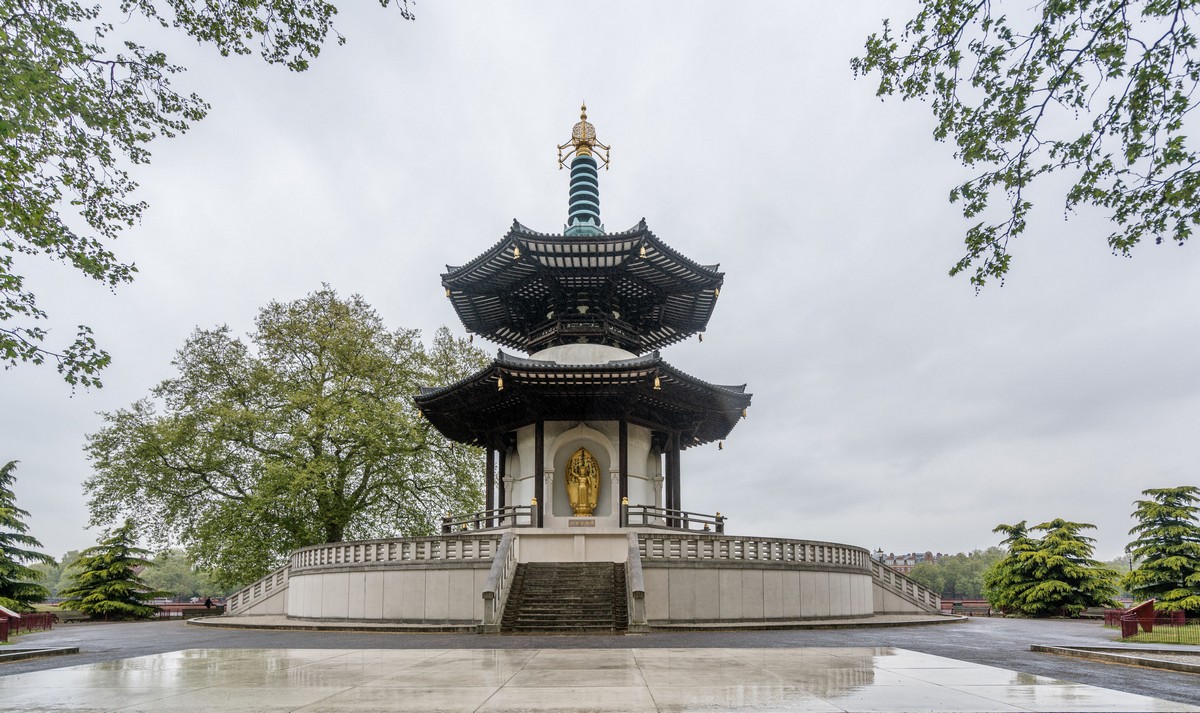 Ok, I have to admit here that… theory and reality often are very different. In this case, here's how:
Theory: the upside of the rain was less folks about and us seemingly having the whole of the Thames Path to ourselves.
Reality: the downside was that, er, we weren't 'dressed appropriately'. Eventually we were drenched – especially our feet – and after a while, no matter how quick our march, the we got real cold.
Note to self: next time – waterproofs, especially waterproof boots!
After a brief thawing out in an obligatory London greasy spoon (pot of tea for two, naturally), we were on our way again…
These here conspicuous apartment blocks blocks of flats of questionable aesthetic merit were built while Margaret Thatcher – aka the Iron Lady – was PM. In the 1980s many such 'council housing' residential complexes were built seemingly without a thought given as to how they might blend in with the surrounding urban landscapes and architecture (this comes from a reliable local source). Now I see where the developments near Battersea Power Station may have got their incongruous ideas from :).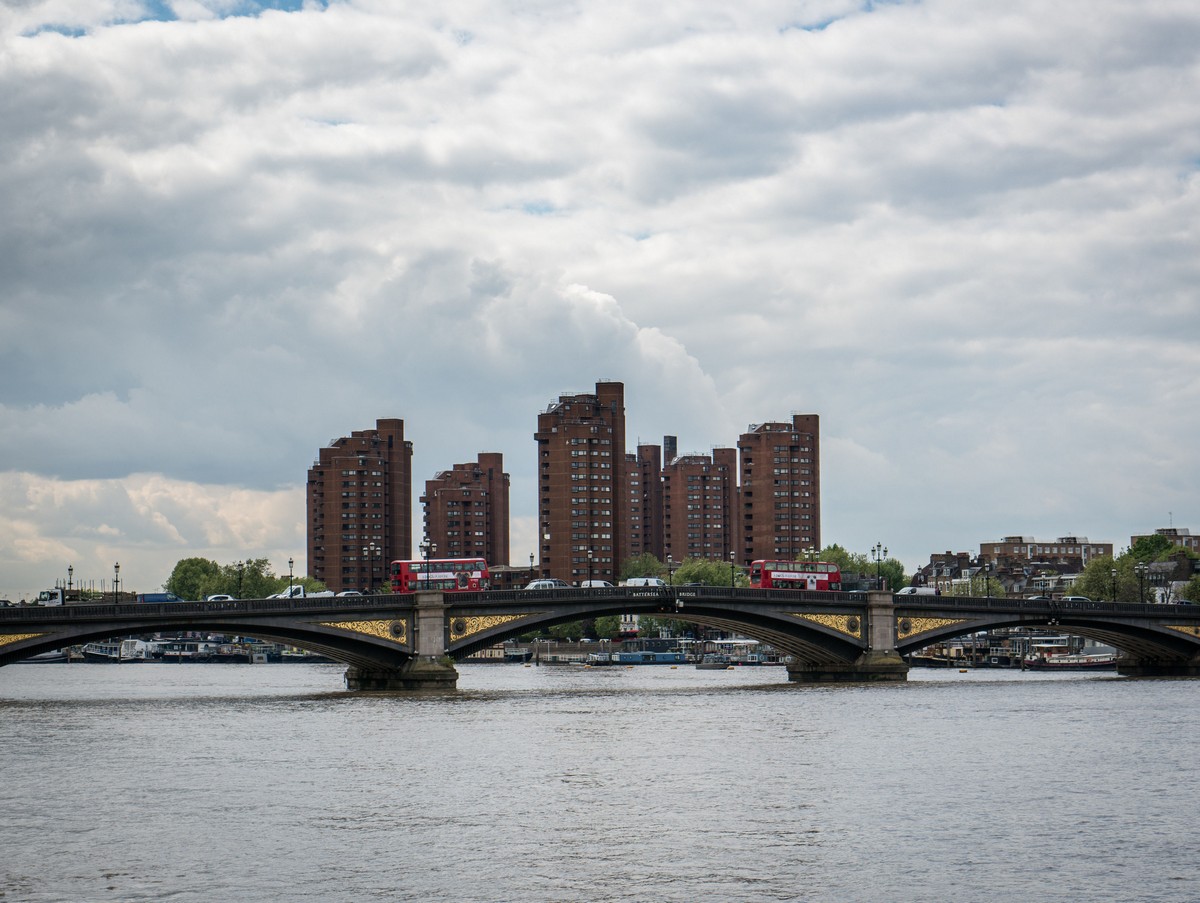 Next up – another power station – Lots Road. This one didn't make it onto any album cover – let alone a classic album with a classic cover. It's still waiting for its moment of glory; but it had better be quick – it appears to be falling apart (it's roof has a zillion holes in it!).
Right next to it – another property development. Let's see if you can guess this one: does that property development blend well with its classic industrio-chique neighbor? :)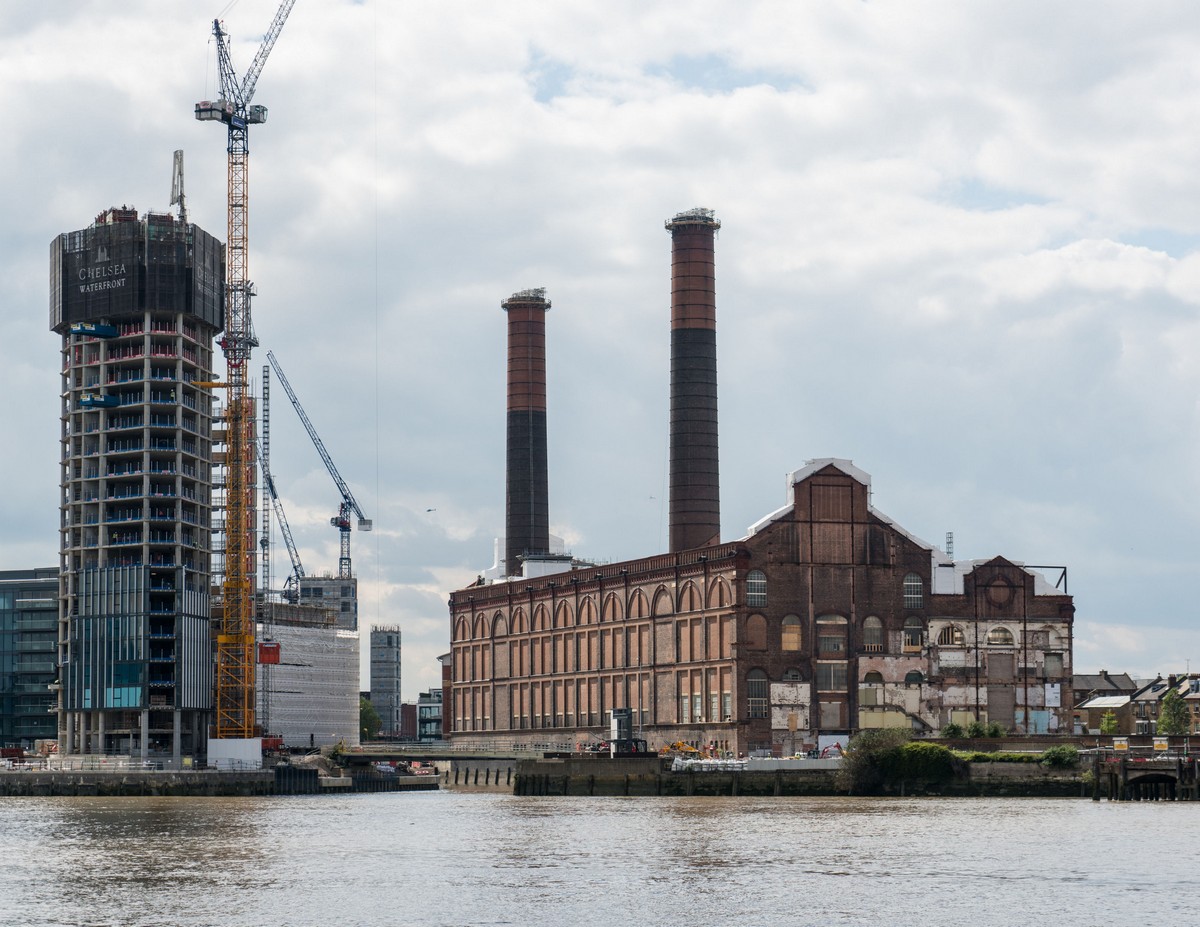 Apparently you can fly along the Thames in a helicopter. But that's not for us – far too sedentary.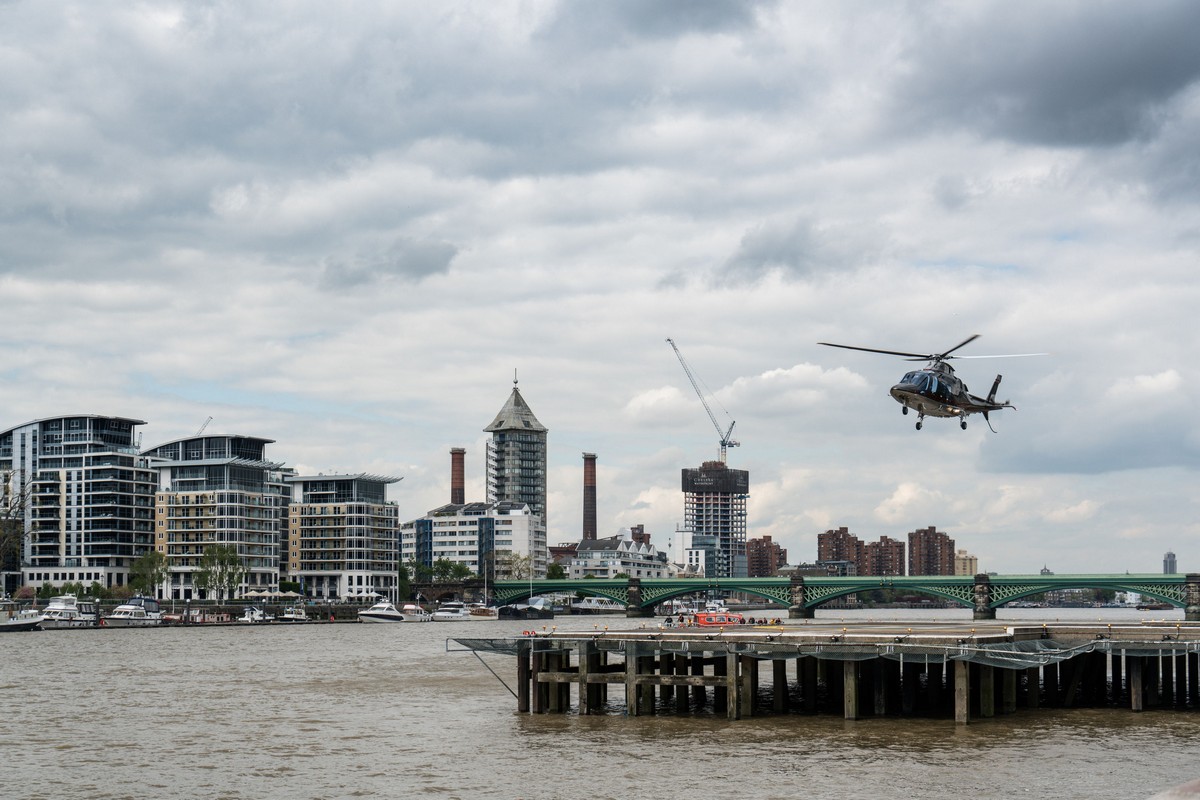 Clearly we were heading in the right direction – over there to the west is Heathrow, obviously, as planes up above keep flying to and from it. We've no need for a compass!
The photo below… – no, that's not the architects/builders botching the redevelopment of the embankment. That strip of green was specially left there for flora to thrive on – plus fauna, including geese and ducks.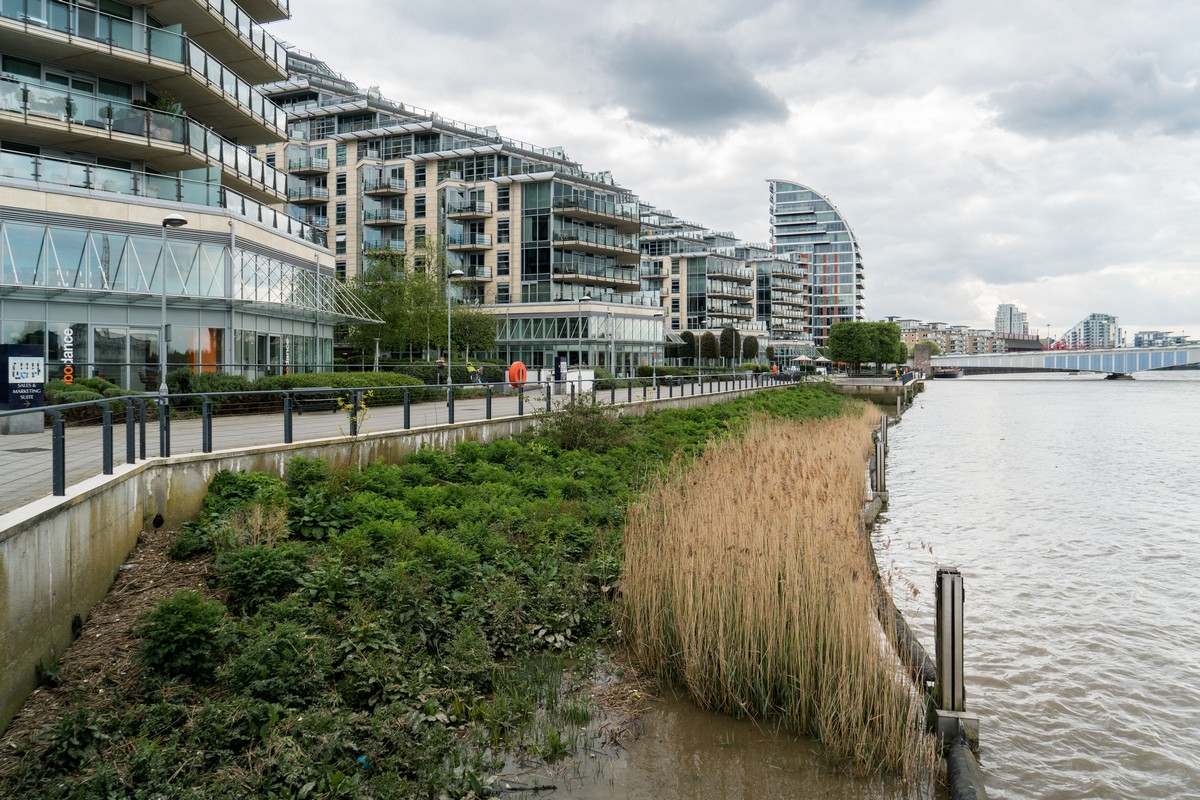 Floating homes on the Thames. Though small, I bet they aren't cheap. If the Thames froze over the residents would be able to skate downtown in a jiffy :).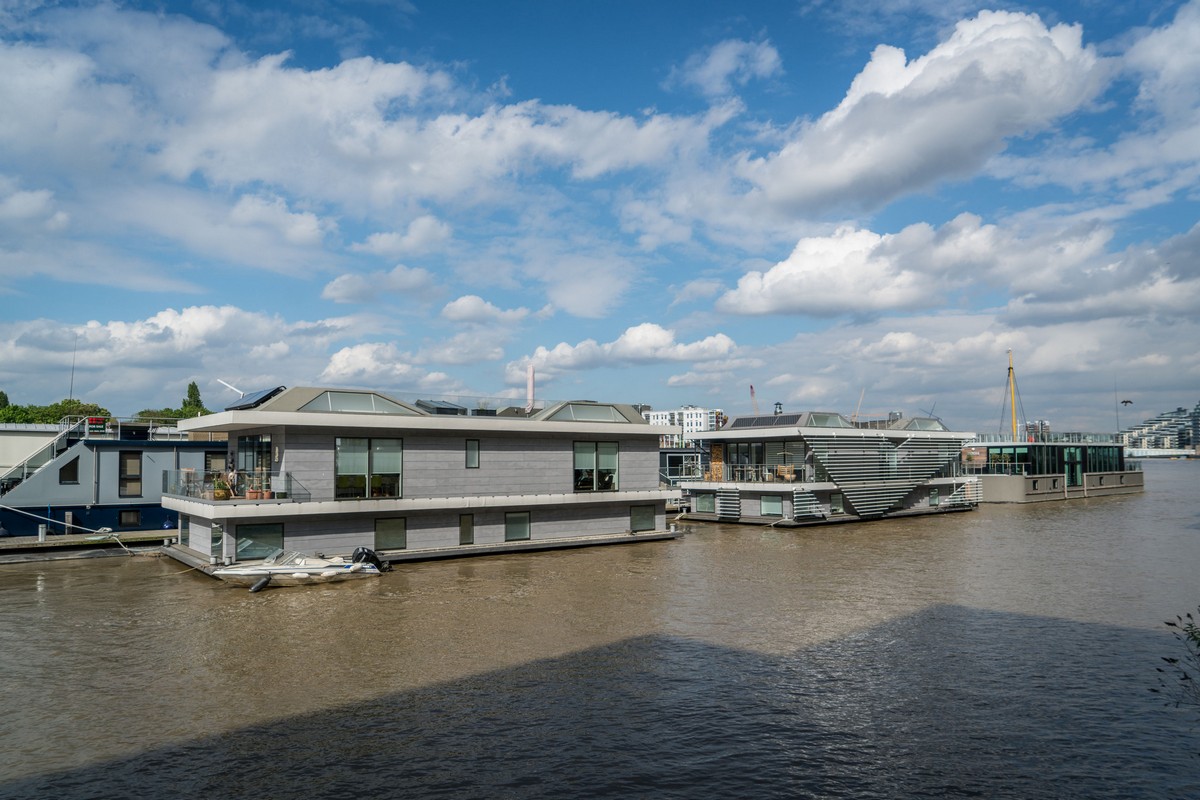 A.S. getting in a bit of non-traditional locomotion: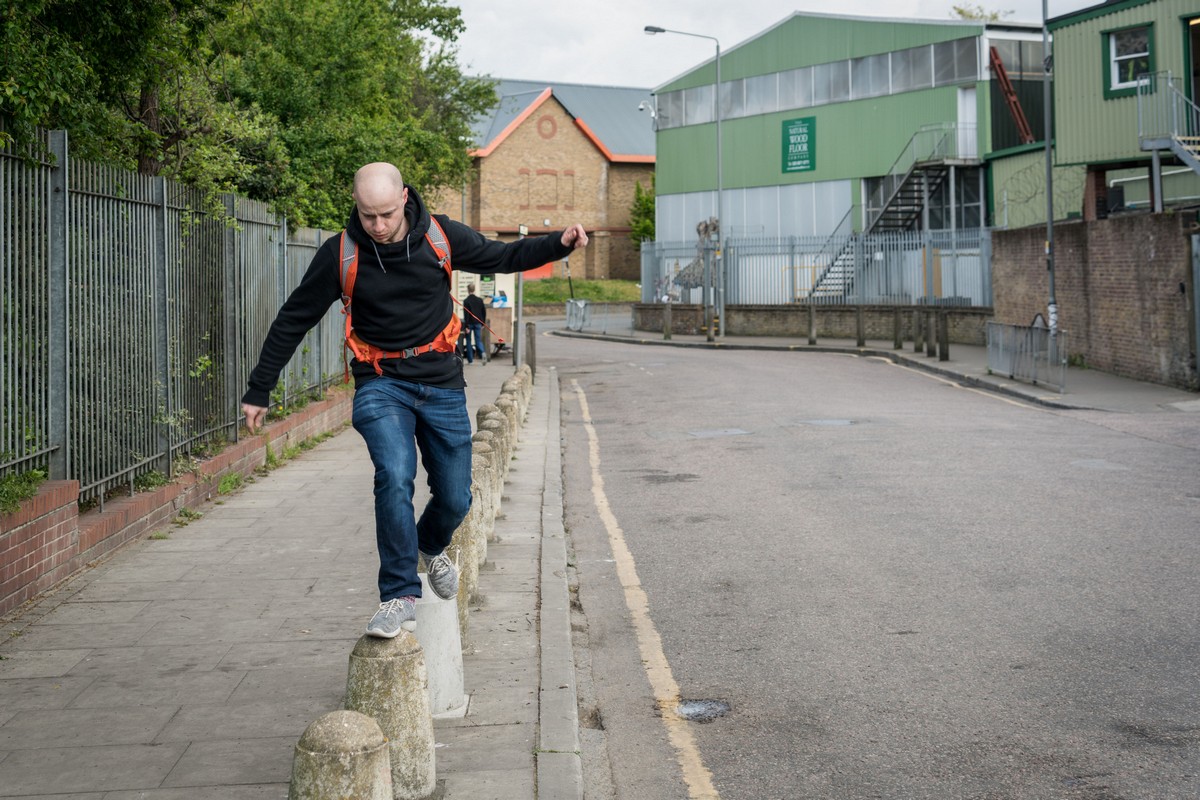 Next up: park!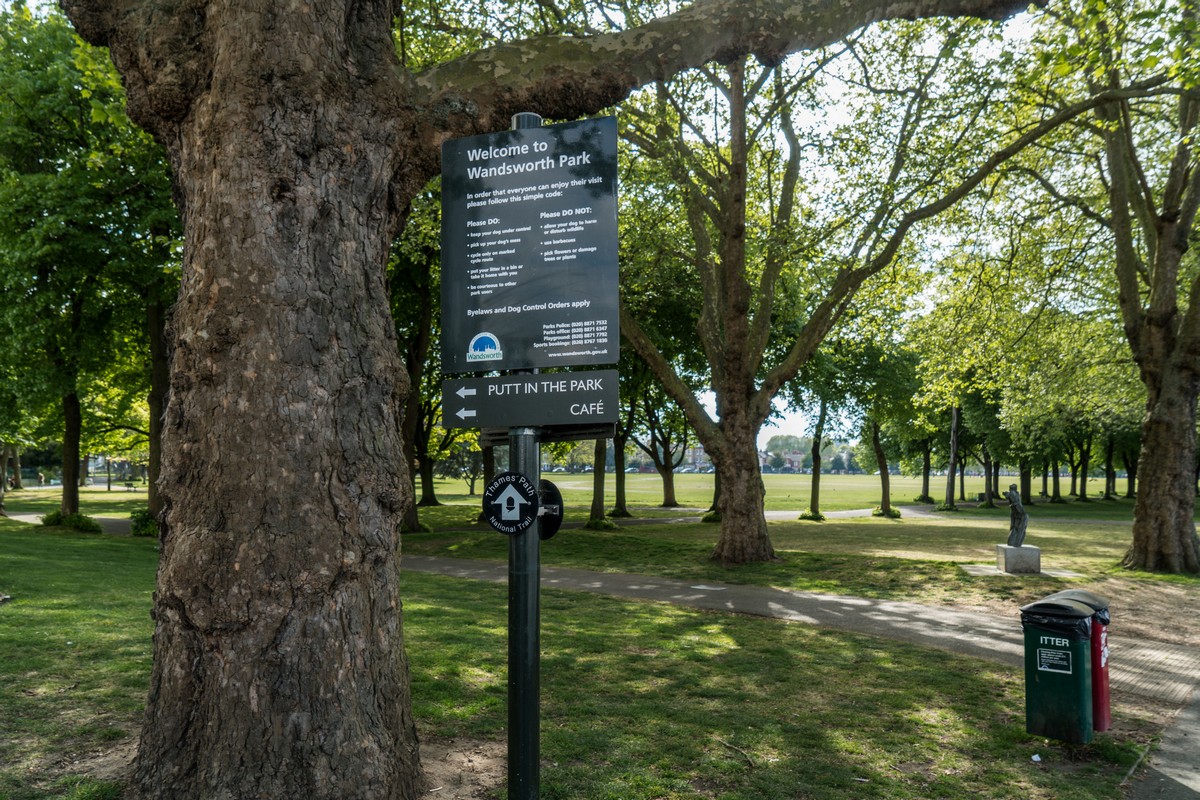 And, oh, what a photogenic one:
Flood. Eek.
This flood seemed to be getting serious – reaching the embankment road here. Not that the rowers were complaining: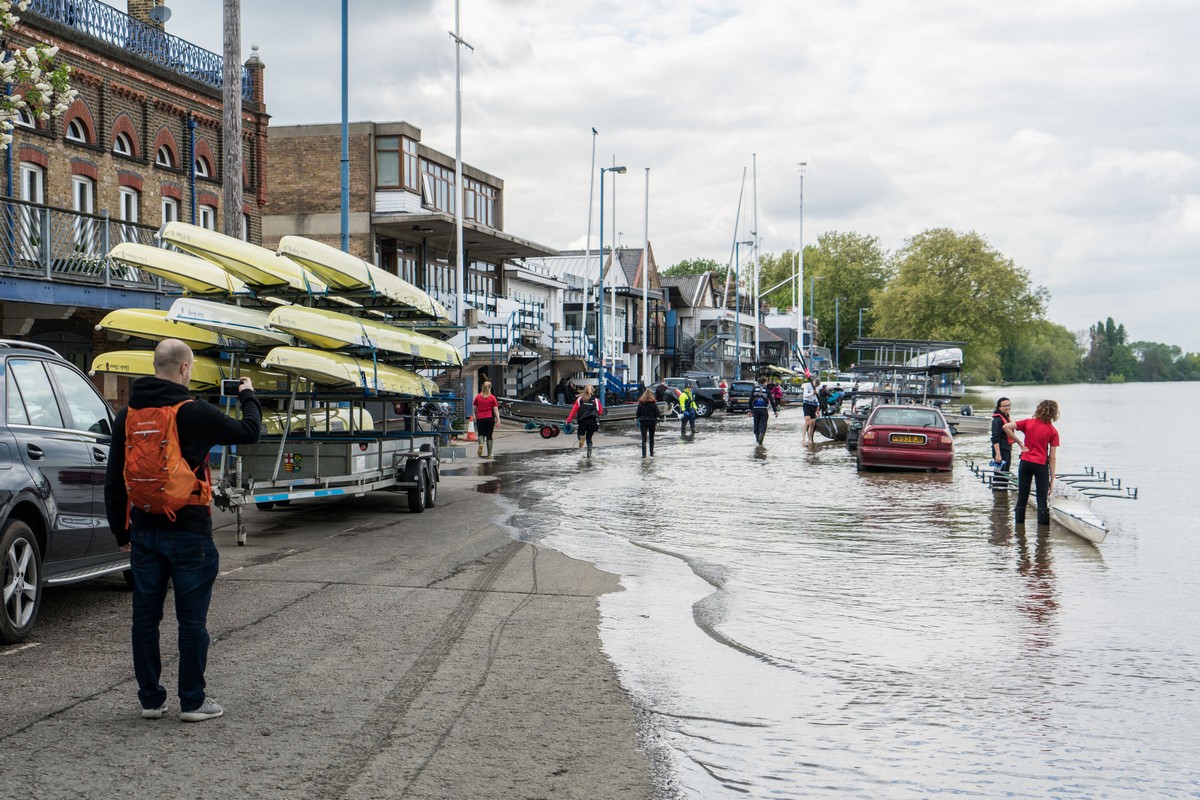 Well, it's all right for them in their wellingtons…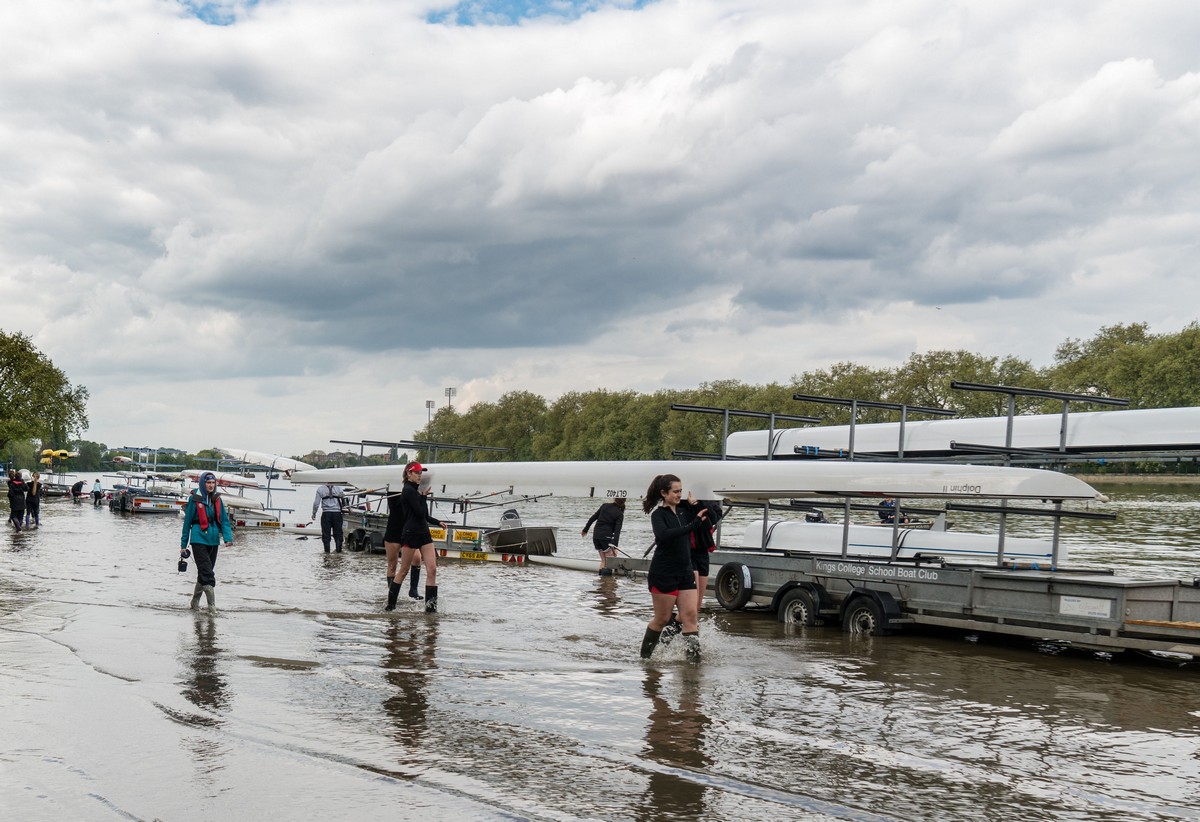 We, on the other hand, were in sneakers trainers. Therefore – time to thaw out again – this time properly…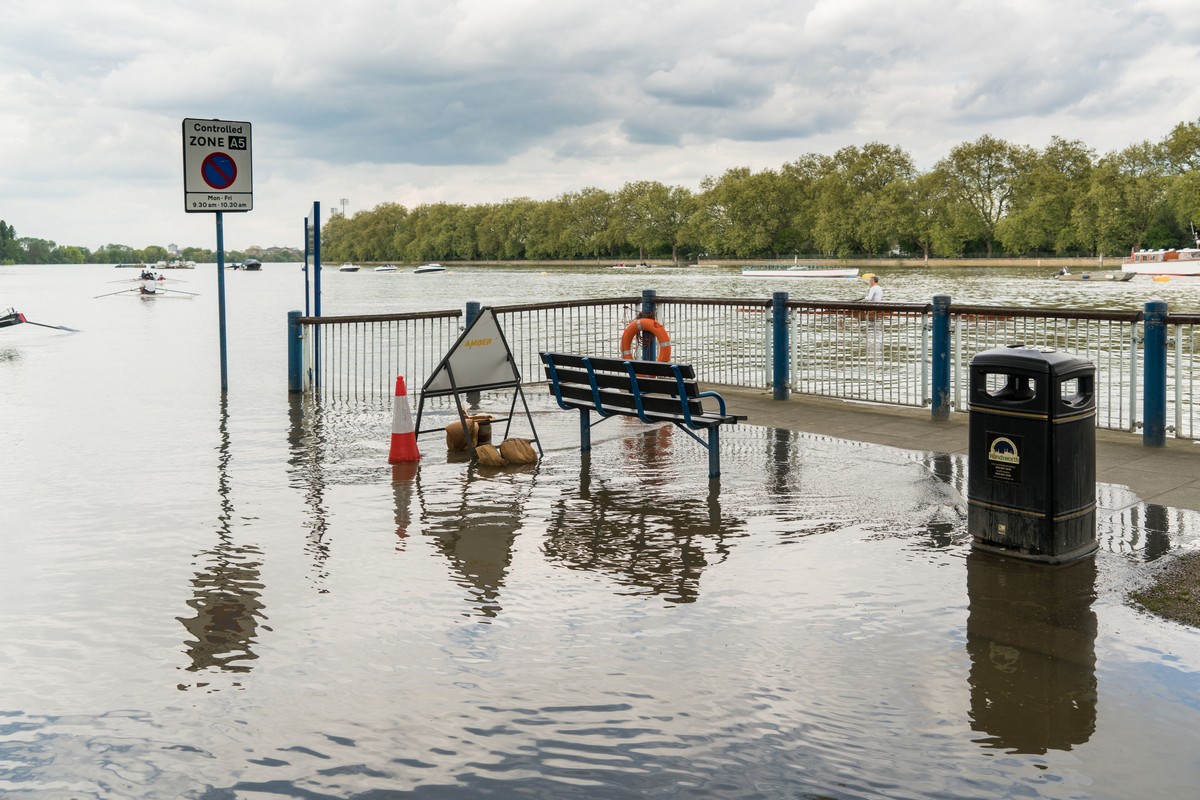 …Irish coffee. Perfect!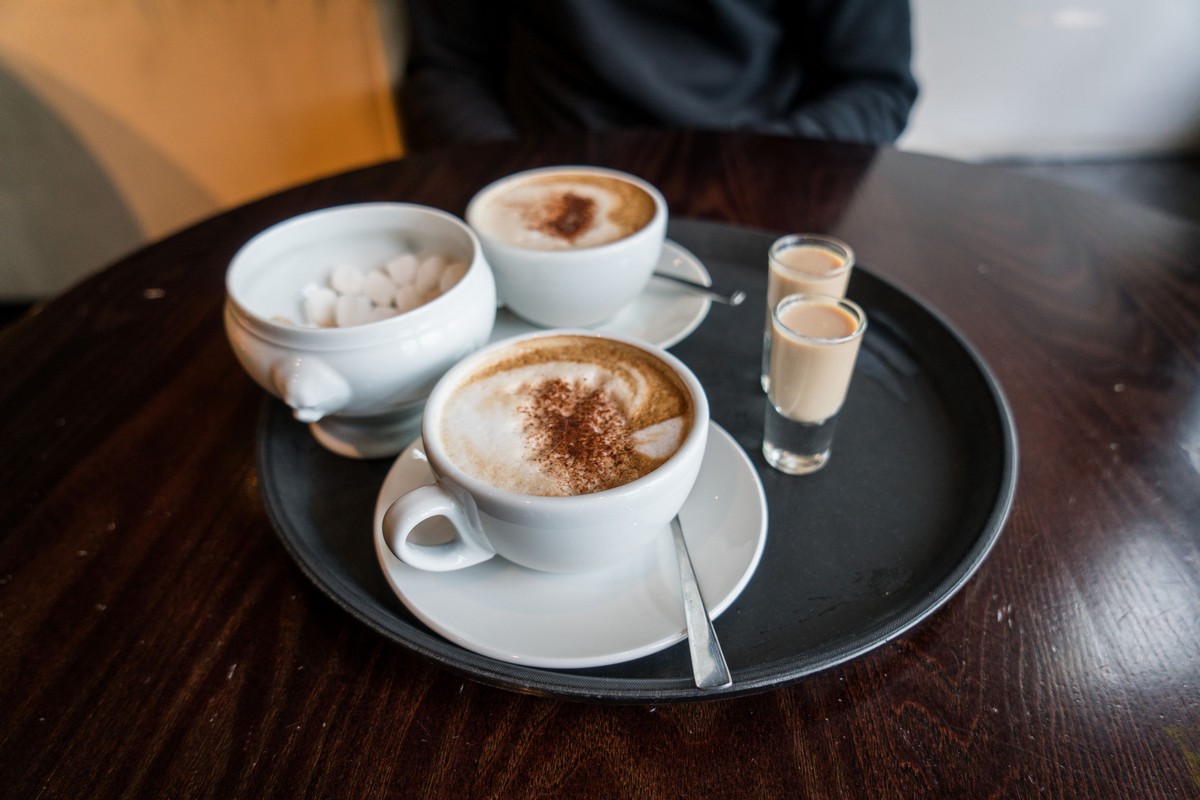 After just half an hour enjoying our Bailey's and cappuccinos, when we left the café we found that the floods had subsided!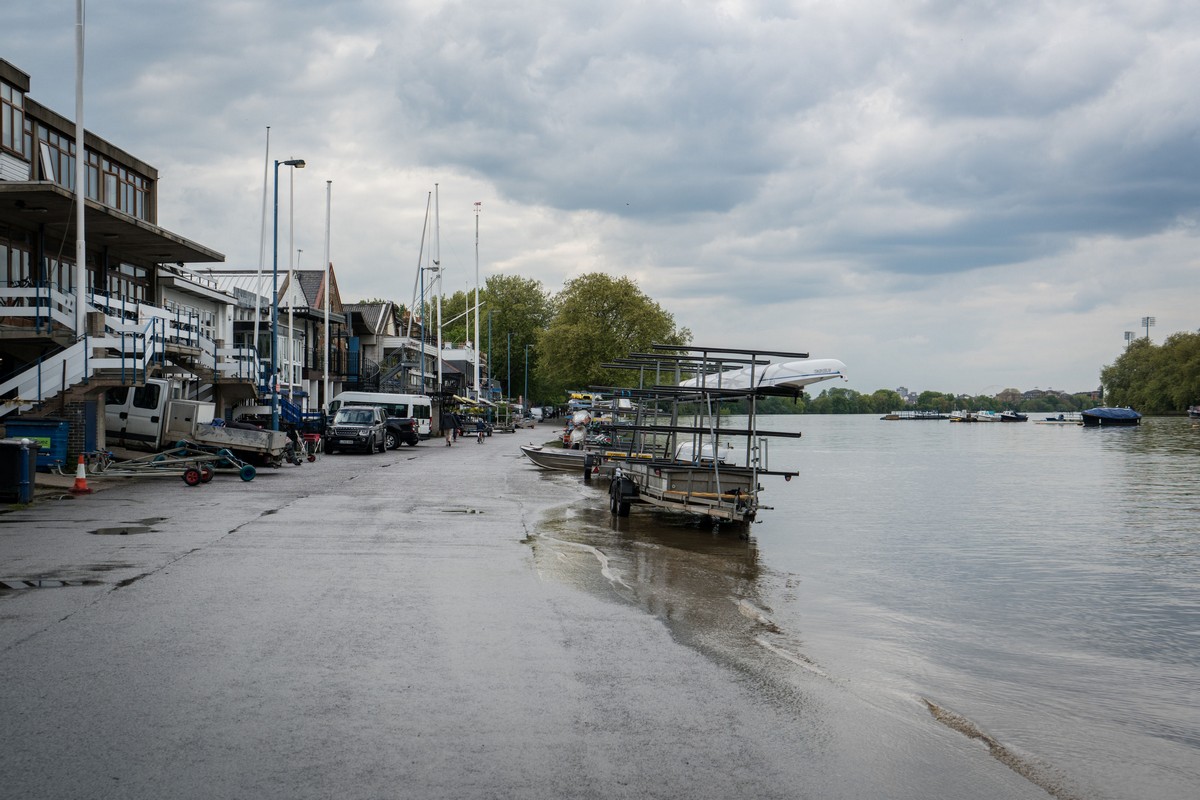 At Putney Pier (the left-most stop on the following map) we decided to head back to the center of London, but so as to not just walk back along the Thames Path again but the other way, we decided to take the 'River Bus'!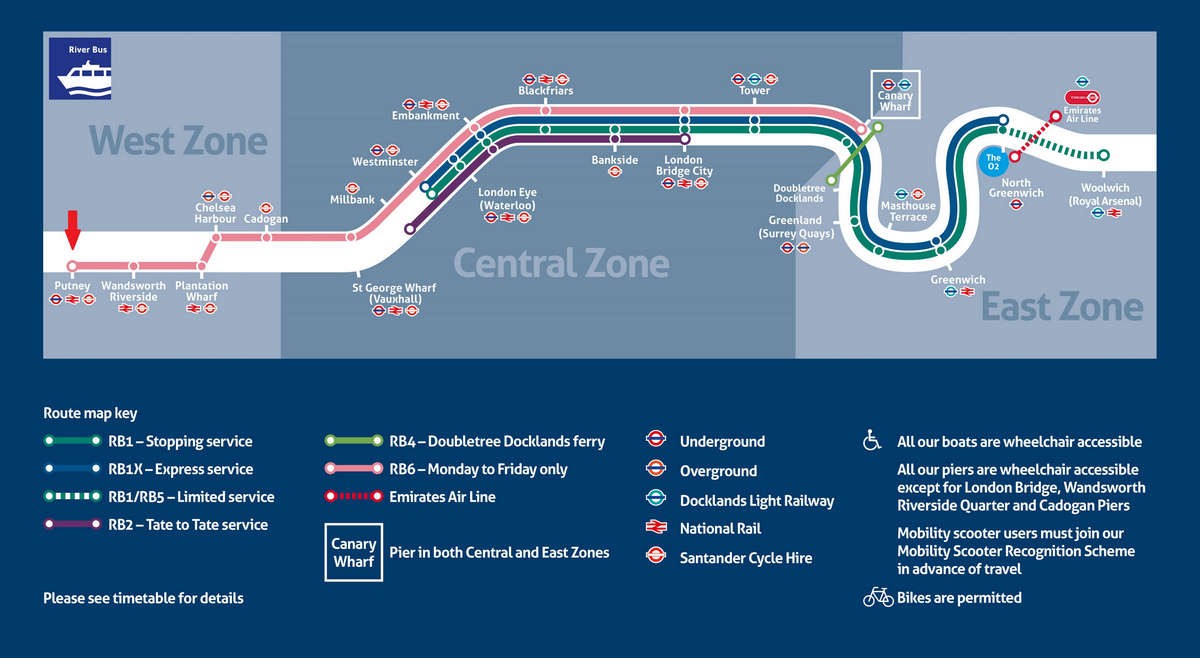 We were real lucky to be just in time for the evening 'bus'. It was interesting seeing the Thames-side sights we'd walked past but this time from the river. It was like a summary of the day on fast-rewind!
Coming up – lots of pics!…
We ended up right back at the (Jubilee) bridge where we'd started that morning: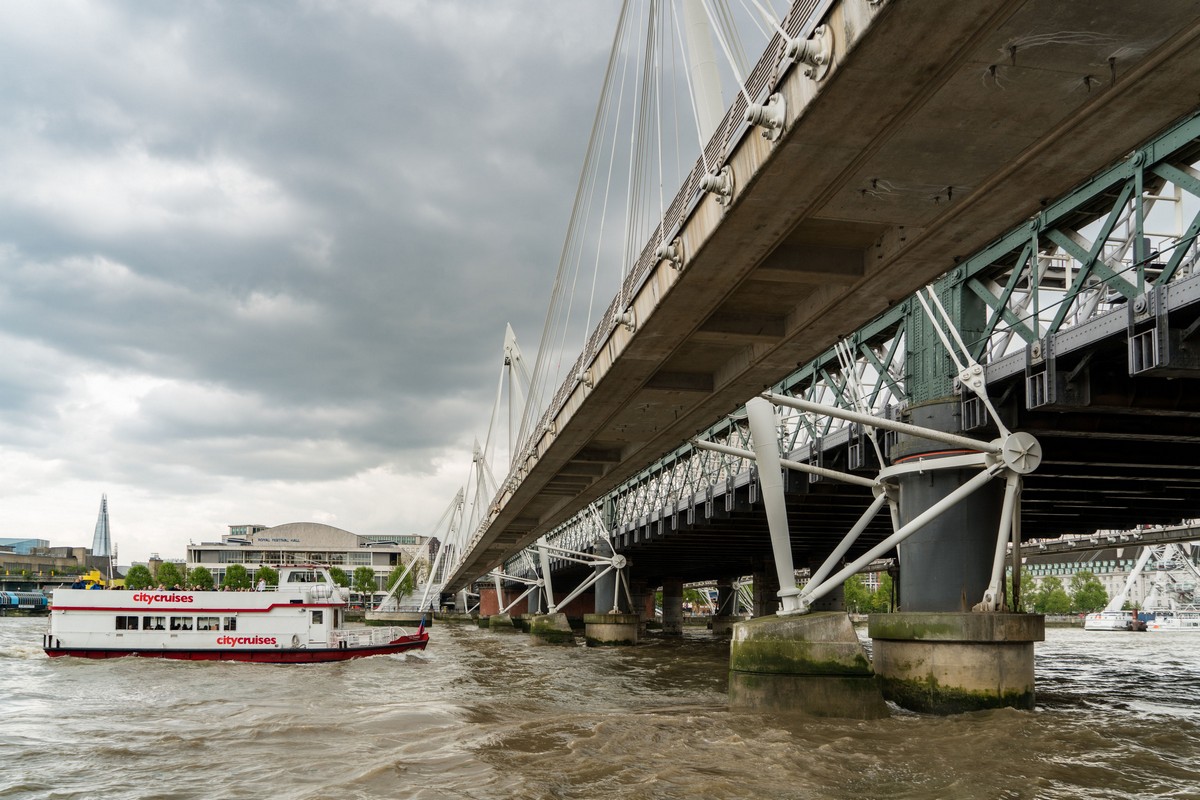 Here's the route of the day's hike: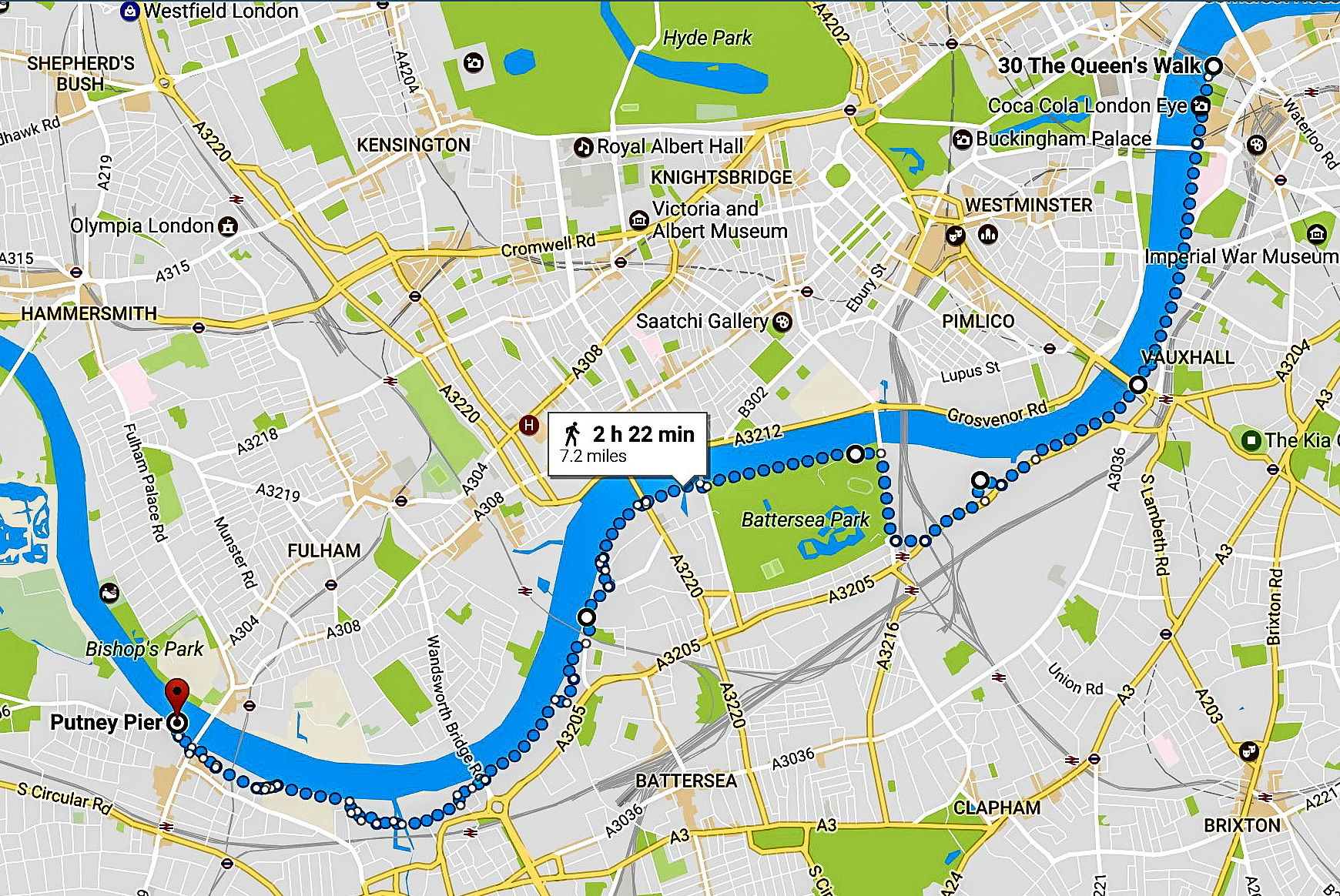 And this day's stretch added to previous segments gives us the following total miles covered:
And for a last spot of tourism for the day – we visited the Imperial War Museum:
It's been a very long day, so I'll pass on writing about this war museum. However, the following pics I hope will show you it's a museum definitely worth a visit…
Then it was back to the hotel…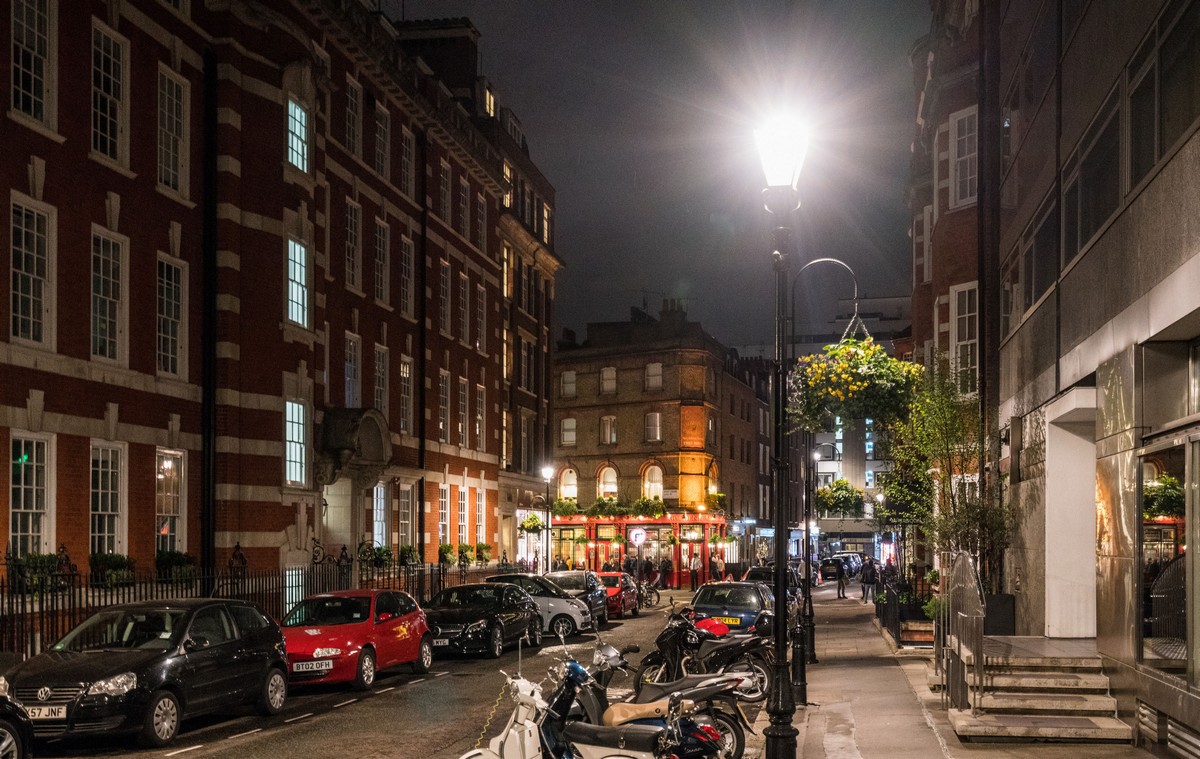 Good morning London!
Breakkie, case, taxi, plane > Sochi > F1 Grand Prix…
And that, folks, is it for now from London.
Back soon!…
All the London pics are here.