During the course of a business trip, I tend to meet a lot of people. These can be anyone to people in the street to conference attendees to reporters or partners of the company. In meeting this many people, I also get asked a lot of interesting questions.
Most times I am able to give quick answers or offer some insight into the state of cybersecurity, what airports to avoid or best places in the world to spend a holiday. But there are also times where I have to be quick and head to the next meeting or connecting flight.
When you add up the years that I have spent travelling and growing the business over the last 20 years, these missed connections start to add up. So many people left with burning questions.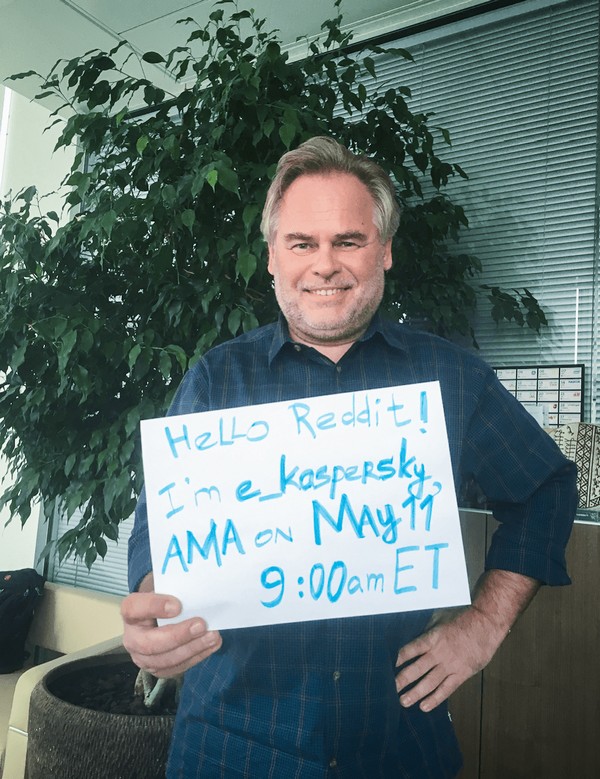 If you are one of these people that have missed your chance in the past, I have got some good news for you. On Thursday May 11th at 9:00 am EDT, you can literally ask me anything.
Seriously, this is not a joke boys and girls. I will be hopping on Reddit for a 2-hour Ask Me Anything where you can ask anything that you want and I will answer as many as I can. We will also be sharing the link to the AMA a bit before on our social media channels in case you can't make the chat.
So what will you ask me?