Jersey to Normandy on a Very Ferry.
Bonjour folks!
Onward we march sail…
We were up very early and headed for the Jersey-St-Malo ferry. The plan was to get a rental car and drive down to Paris, taking the scenic route through Normandy and Brittany. That was the plan, anyway…
Though Google reckons you can drive from Jersey to St-Malo, I wouldn't like to try it. Much better to go on the large catamaran-ferry, which travels at 65km/h (35 knots) across the sea. Not bad at all!…
Goodbye Jersey, shame to leave you; we'll be back!…
The ferry is fab. Good eats and drinks, a duty-free and cash exchange, plus comfy armchairs. How a ferry should be really.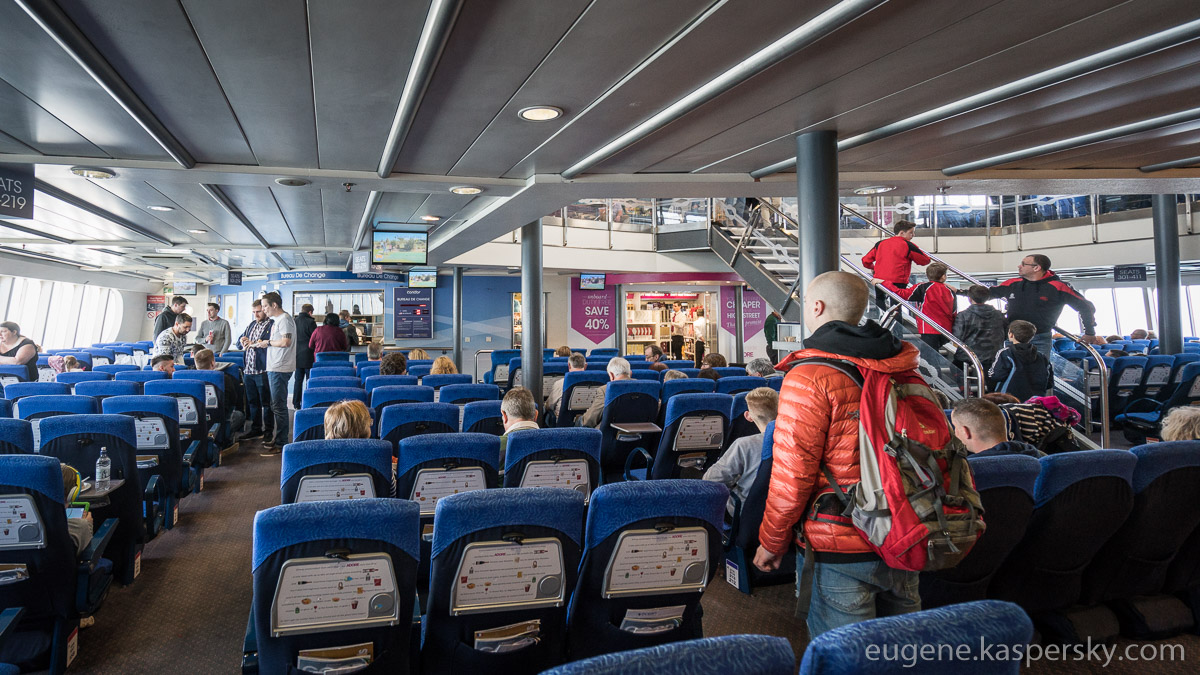 Our trip lasted 90 minutes; not that we were in any hurry: it's the journey – not the destination; on this ferry especially ).
What a wonderful start to this particular leg of our long journey. Little did we know it would soon take a turn to awfulness down in France.
While still on the ferry we got some super sights of Normandy coming into view. Sun out, yachts, castles and other ancient buildings on the horizon. Incroyable!
We arrive. And that's when the feel-good vibes end. And where the unpredictable je ne sais quoi begins…
Let's just say we had 'logistical difficulties' while getting to Paris.
Back soon folks!