Greenland, pt. 8 – Lodgings and 'Urban' Scenes.
So what's the habitation situation like for visitors in Greenland? Actually not bad at all. Decent basic hotels, cozy rooms, most of the creature comforts as you normally find in good hotels, and nice food. The only drawback I came across: Internet connection speed, and also low traffic limits.
Here's the hotel in Nuuk we stayed at – from both outside and in…
I've seen a few million mini-bars in my time. I find they're normally either almost empty (besides a few bottles of water), completely empty (this is rarer), or crammed full of drinks and snacks – and always with Coca-Cola or Pepsi. Those two multinationals seem to have the worldwide mini-bar market licked. Only – not in Greenland. Neither a bright red nor bright blue can in sight! A first :).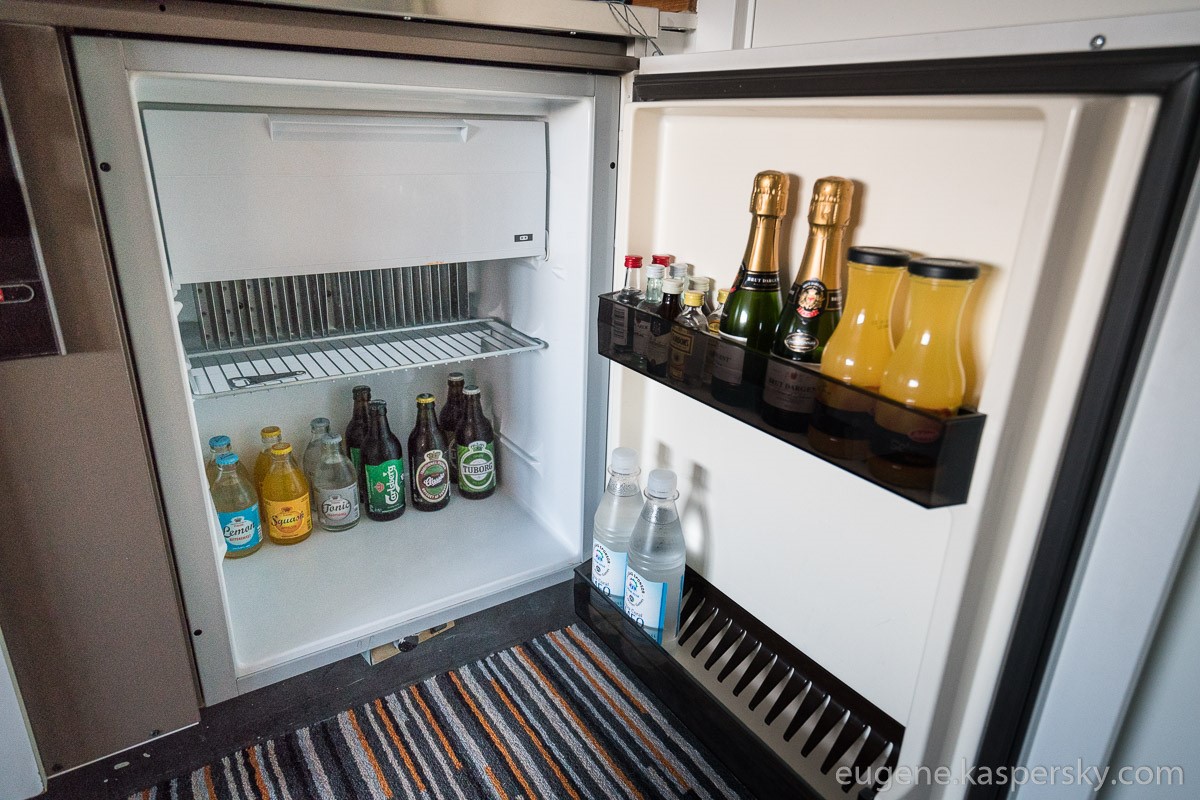 Here's a nice touch. A small one, but still a nice one: The postcards on the table in the room already have local stamps affixed (to get the postcards as far as, say, Europe, I presume)! Can't say I send postcards myself any more, but still – I do recall the pain of having to seek out where to buy stamps, and not knowing how many are needed and so on. So, though a bit old-fashioned (and what's wrong with that?), a wholesome idea!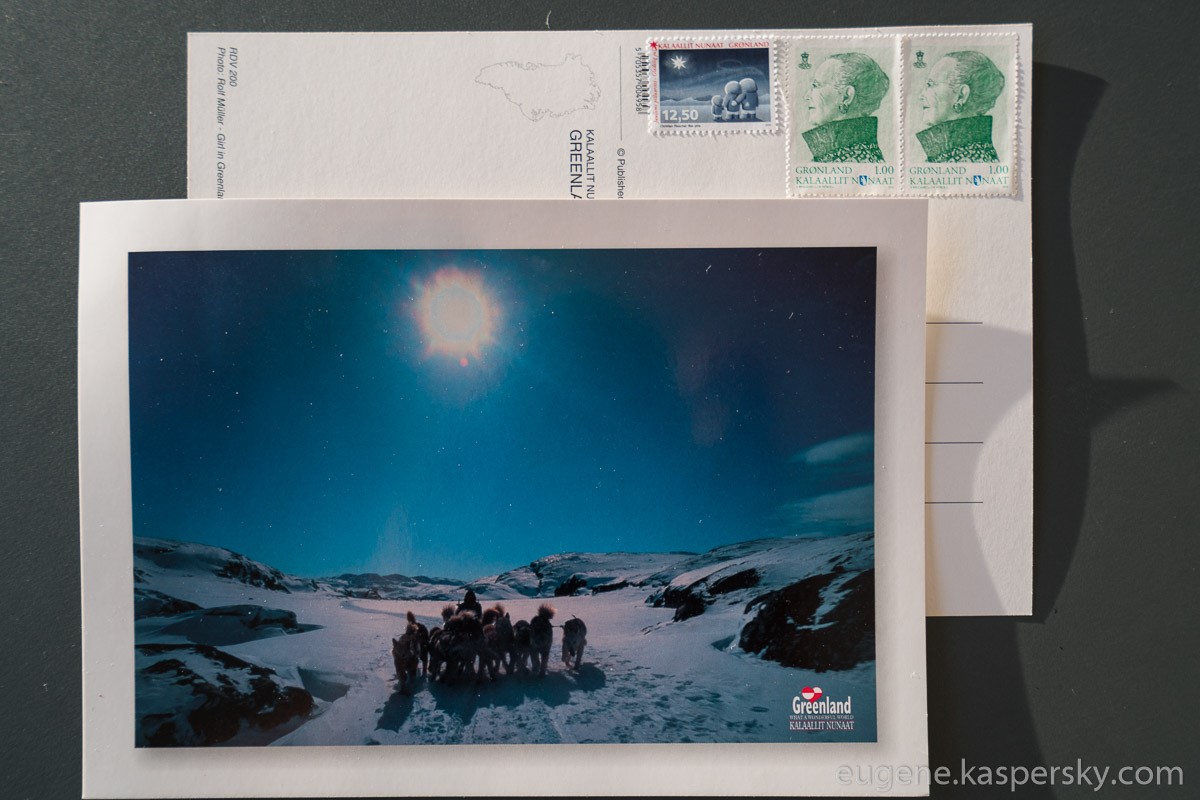 Somewhat less wholesome was the fact that around midnight on the top floor of the hotel a boom-boom sound was heard as if from a nightclub. No nightclub was detected; must have been the central heating or some such. Not that it bothered us too much: we were whacked after a full day of glacial-icebergial adventures, so slept through most of the 'disco'.
The Hotel Arctic in Ilulissat was real nice. Right on the shore, with a window-view of icebergs. Perfect!
Another surprise! Mosquitoes and other such bloodsucking airborne creatures are quite a problem here – not so much in quantity, as in persistent mercilessness. Who'd have thought it? So if you ever do come to Greenland, make sure to pack repellent, mosquito nets and those anti-mosquito devices you plug in to an electrical socket. Incidentally, the latter invention, which has surely been around for several decades, appears to be completely unheard of in Greenland!
Here's one – flying across my hotel window as I was snapping the sunset…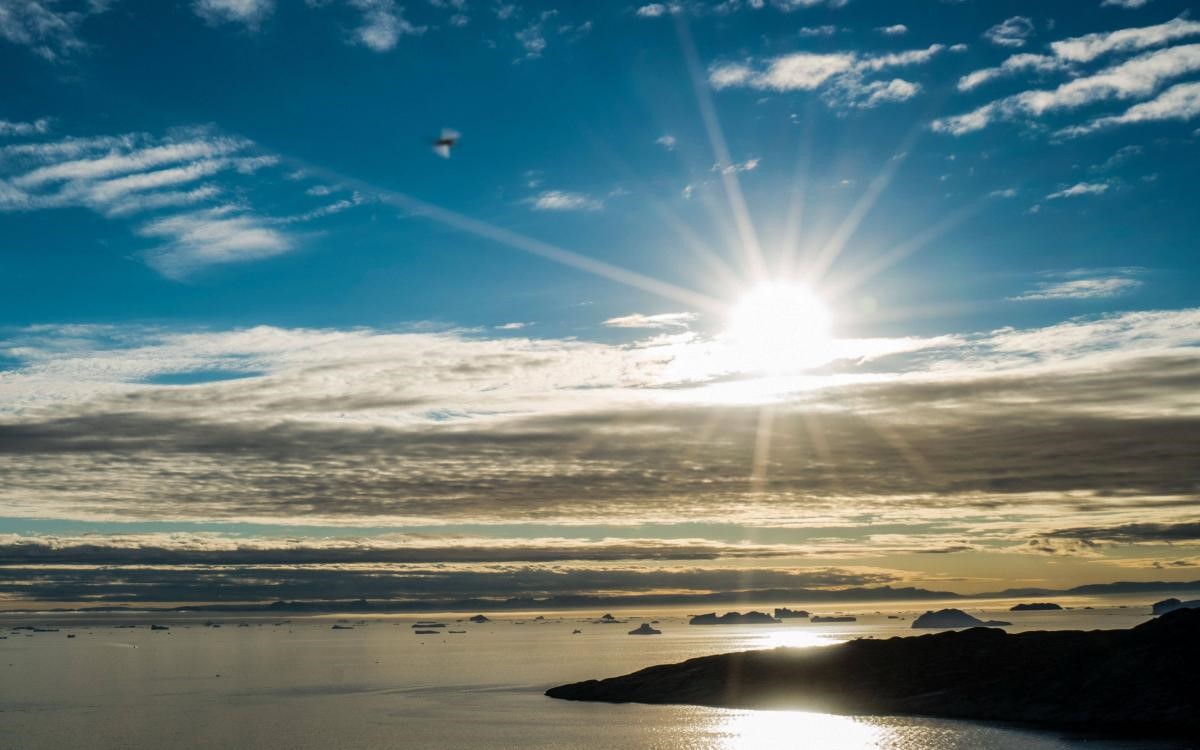 Here's the town from up above in a helicopter, and also our hotel – the group of red buildings.
Taking a stroll around the town is delightful – up and down gently undulating hills of rock smoothed out by prehistoric glaciers. No matter which direction you take, it's all equally picturesque.
The town's Internet: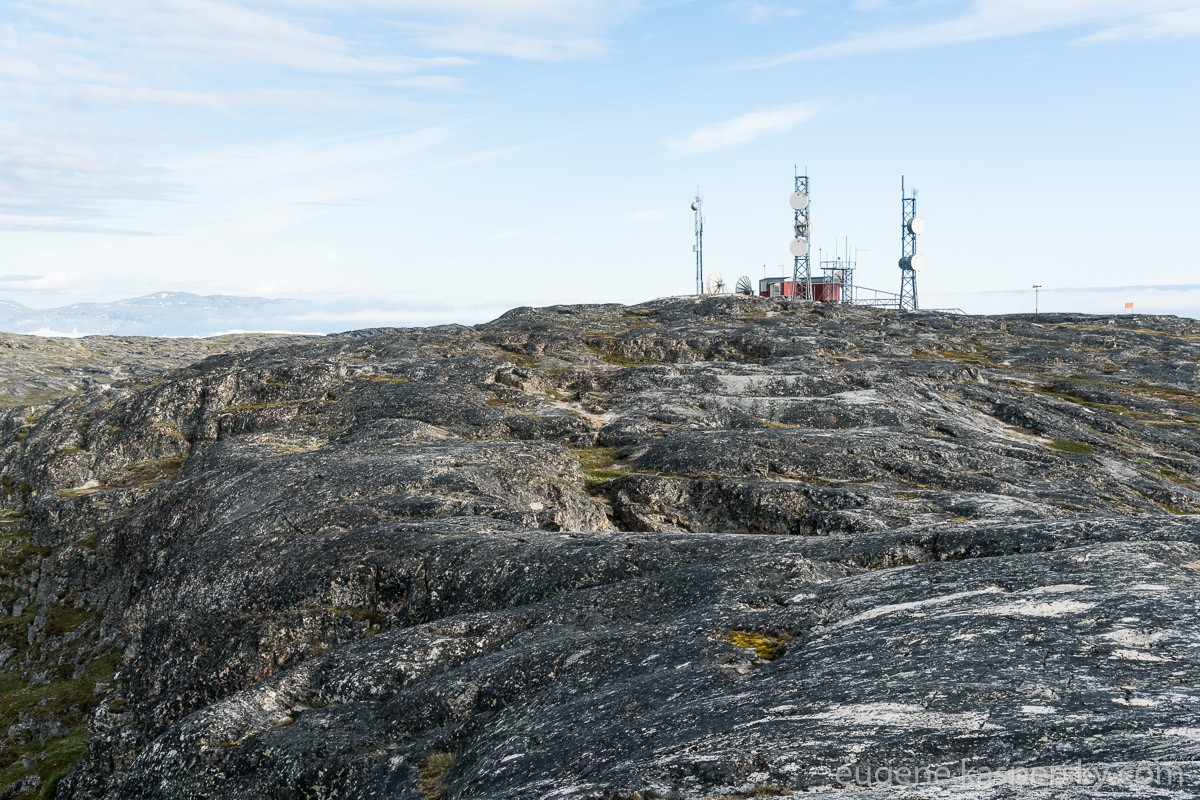 Mushrooms! It seems the locals don't pick them at all!
You can get to the nearest glacier – a mere kilometer from the town – either over a rocky hill or on a gently sloping elevated wooden path. We chose the easy option…
The view from the shore in the evening:
… and in the morning:
Dogs chained to their kennels: rather a common sight in and around Greenlandic towns: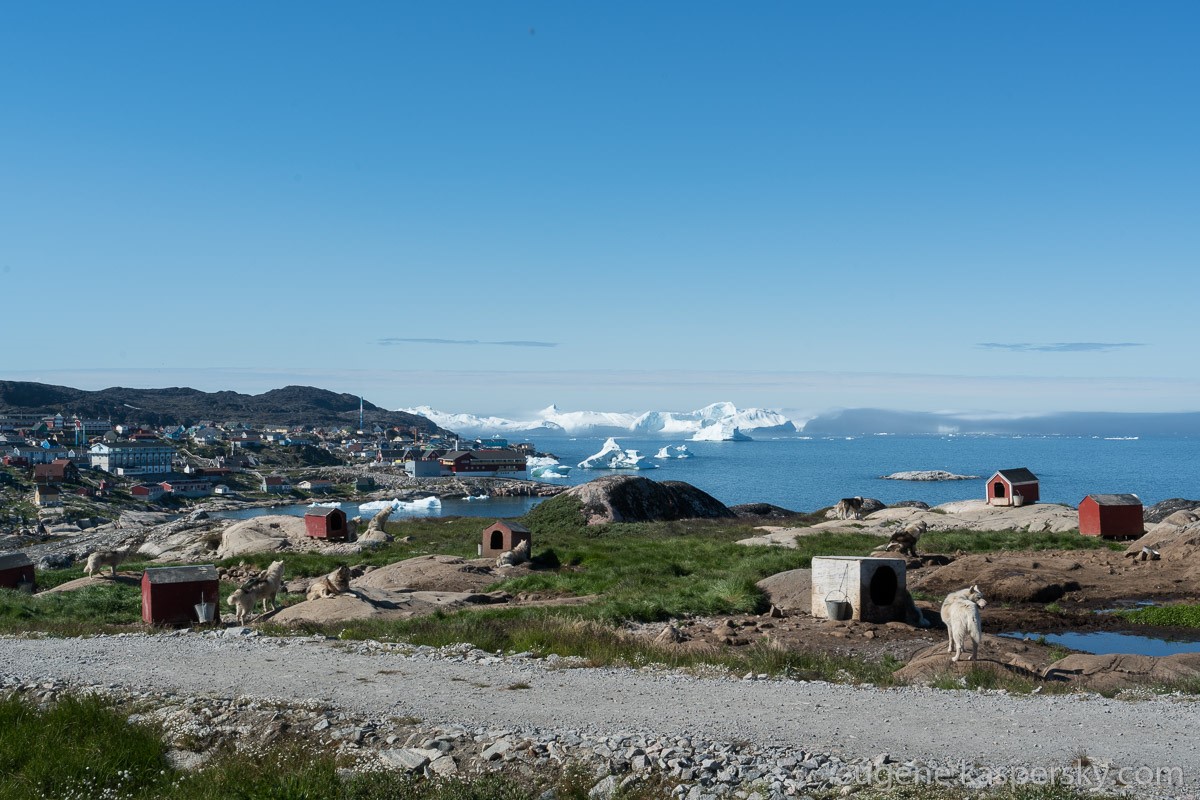 Check out the signpost!
…Some are used for target practice: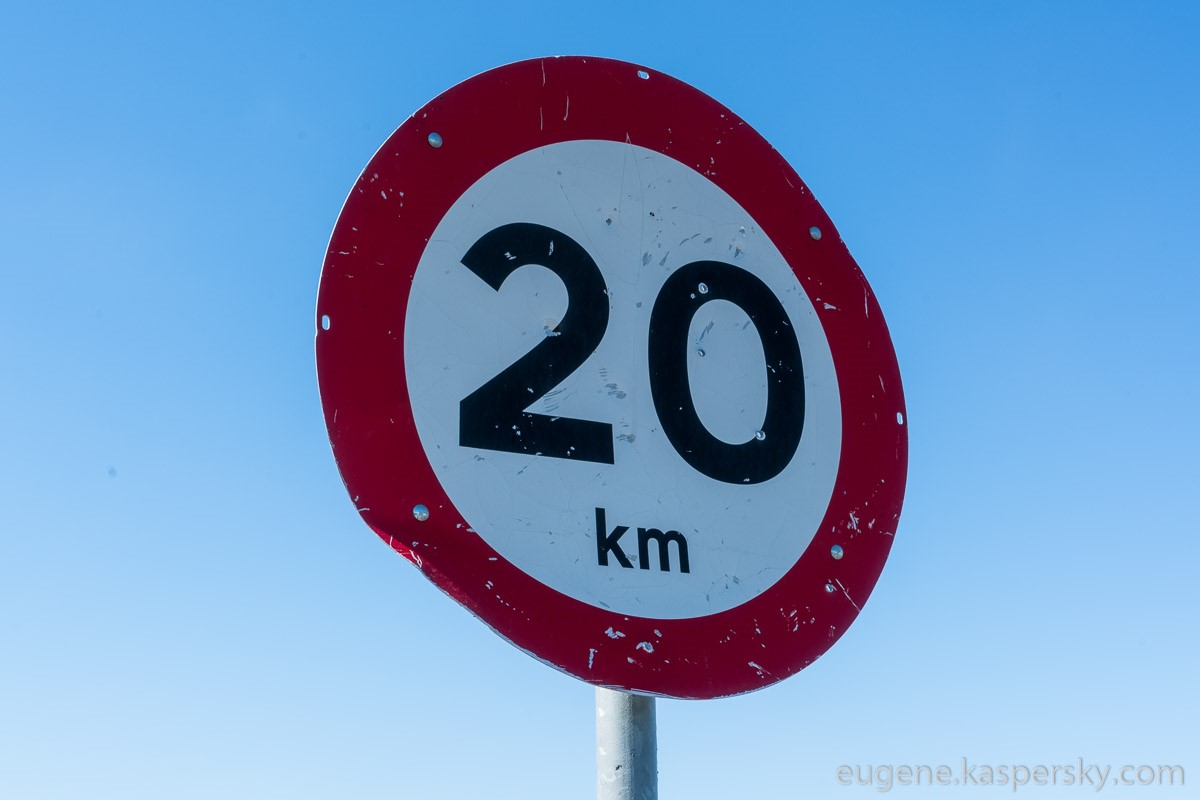 We also observed how the locals (Inuit) lived:
Fishing, hunting, church…
Whale skulls: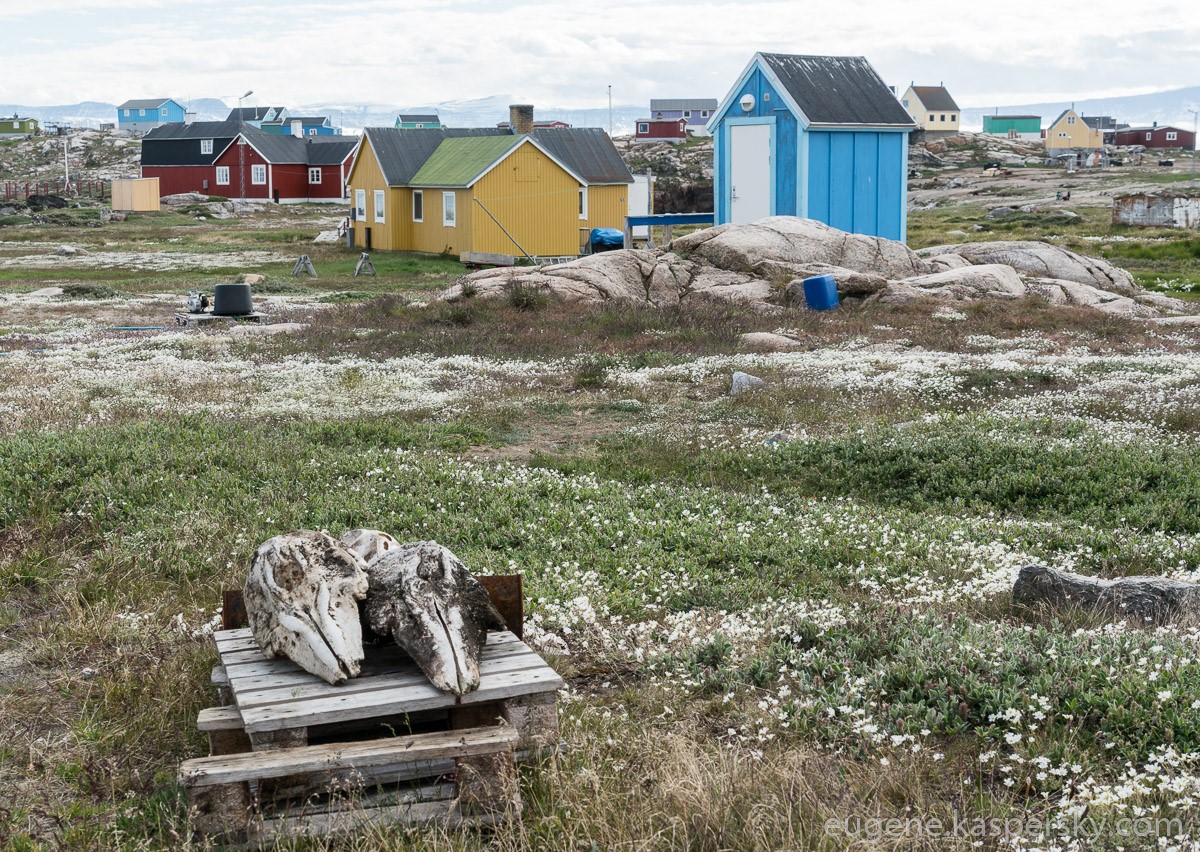 The local airport; here's the terminal!
The bungalows in the following pics are in an abandoned post-gold-rush settlement. Our guides told us how some years back there was an explosion of natural gas somewhere on the other side of the strait that caused a rock fall and tsunami that washed over the village. No one died, but all inhabitants were evacuated – lest the same thing happened again. The settlement is still uninhabited, but former residents do sometimes return during summertime.
All righty. Finally, after a full EIGHT posts (!), I bring the Greenland mini-series to a close. Time to go home…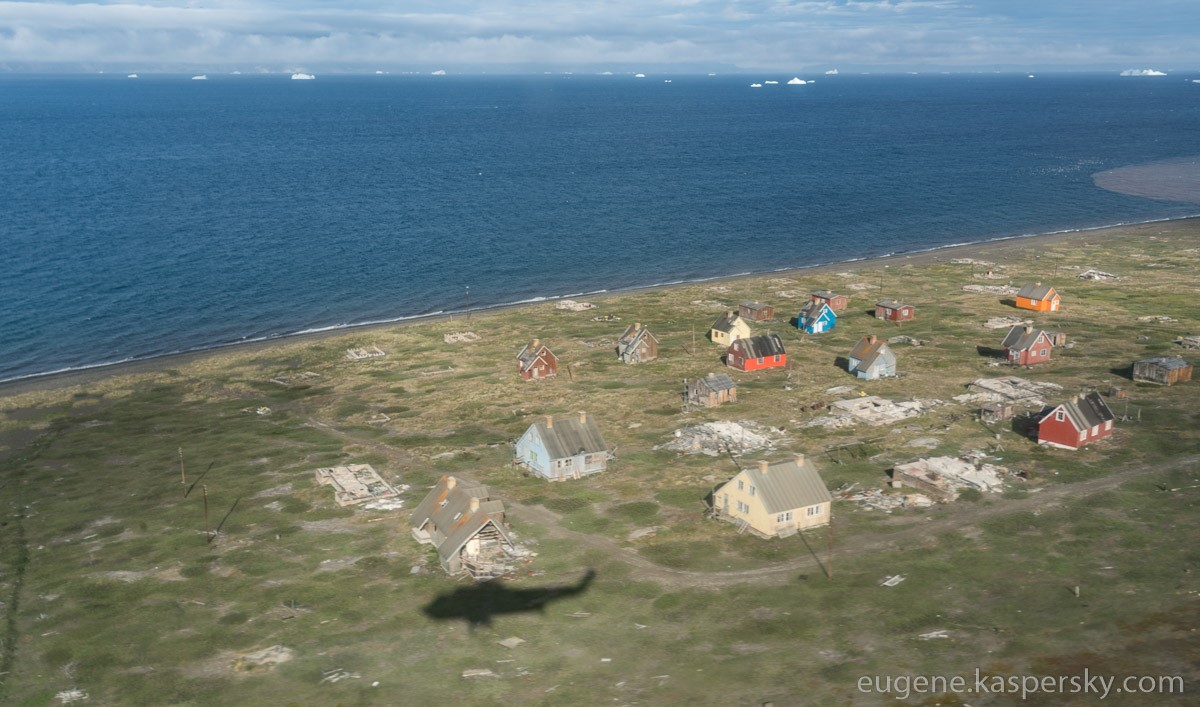 Goodbye Greenland! A most impressive territory, well worthy of inclusion in my Top-100 Must-See Places in the World :).
All the photos from the Greenland trip are here.