Kaspersky Racing Green in Milan.
Hi folks from modish Milan, where it's a sunny 28 degrees centigrade!
28º? So what? It is summer, after all. Yes, and temperatures in Moscow two weeks ago were approaching 28º. But for the last several days in the Russian capital it's been hovering around 7º, and has hardly stopped tipping it down with rain (I even heard that there was hail at the weekend in St. Petersburg!) What's going on? Moscow's not in Greenland. It's not on Kamchatka either (where snow in June fails to shock anyone). It's on the relatively temperate Central Russian Upland! Still, I should be grateful it didn't get as bad as in Paris…
Out of my hotel room window I've got a great view of the Milano Centrale railway station. What a grandiose bit of architecture…
Though I've been inside it a few times before and always been very impressed, I decide to have another peek – just to lessen my sclerosis.
Monumental. Imperial. Huge halls, colossal columns. Plenty of room for maneuver – nicely future-proofed :).
And here are the platforms and trains. Walking around the terminal you sometimes forget you're in a train station!…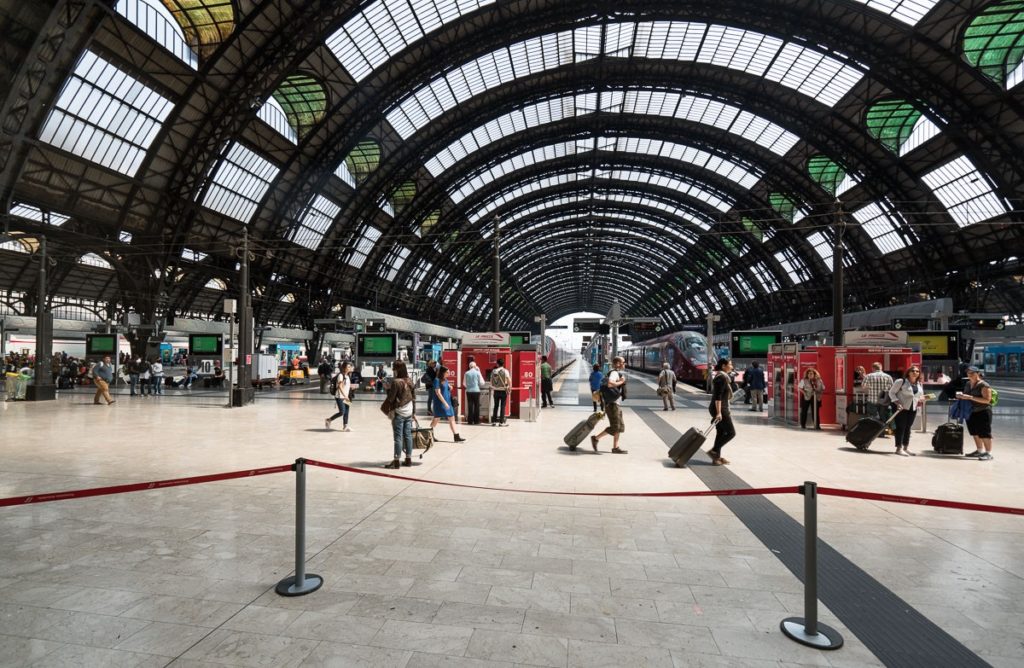 Probably the best lager station in the world. At least, I've seen none better.
Grrr: that's all the tourism for me this time. I'm here just for the day for yet another partner conference, this time – you guessed it – the European one: the last of the season.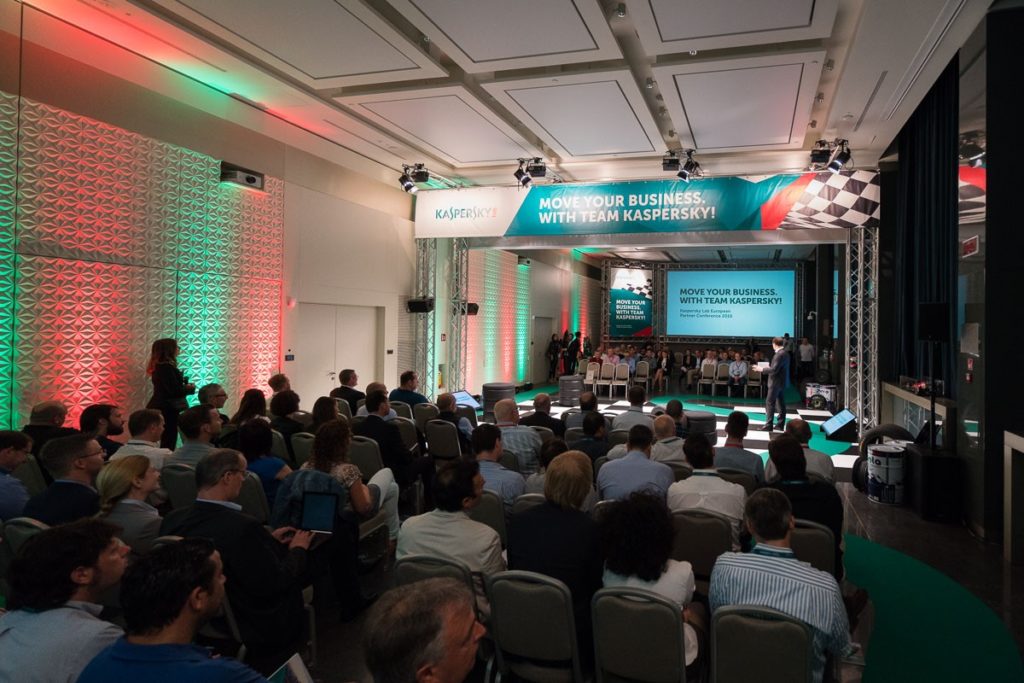 An unusual layout this year: no stage to speak of and the hall's divided in two with the speakers in the middle. The main attraction again: a Ferrari F-1 car (our European colleagues love it, taking it with them every time:).
Finishing touches: F-1 tires, a checkered flag-floor, and a 'track' winding around the room in British Kaspersky racing green. Perfect!
But I'd better be off and back on the road. Back soon folks!…