This is a first…
Early this morning I got to see a full panoramic view of Tokyo from a high up in a skyscraper-hotel!
Normally you only get to see one side of the city; however, this time my travel companion A. Sh. was on a different floor on the other side of the building. Out of my window we could see financial skyscrapers and Mount Fuji in the distance on the horizon, while out of his we saw the rest of Tokyo. Being so high up also had its benefits of course. Especially when the hotel management leave binoculars in every room on special plates :).
And if you look very carefully, you see…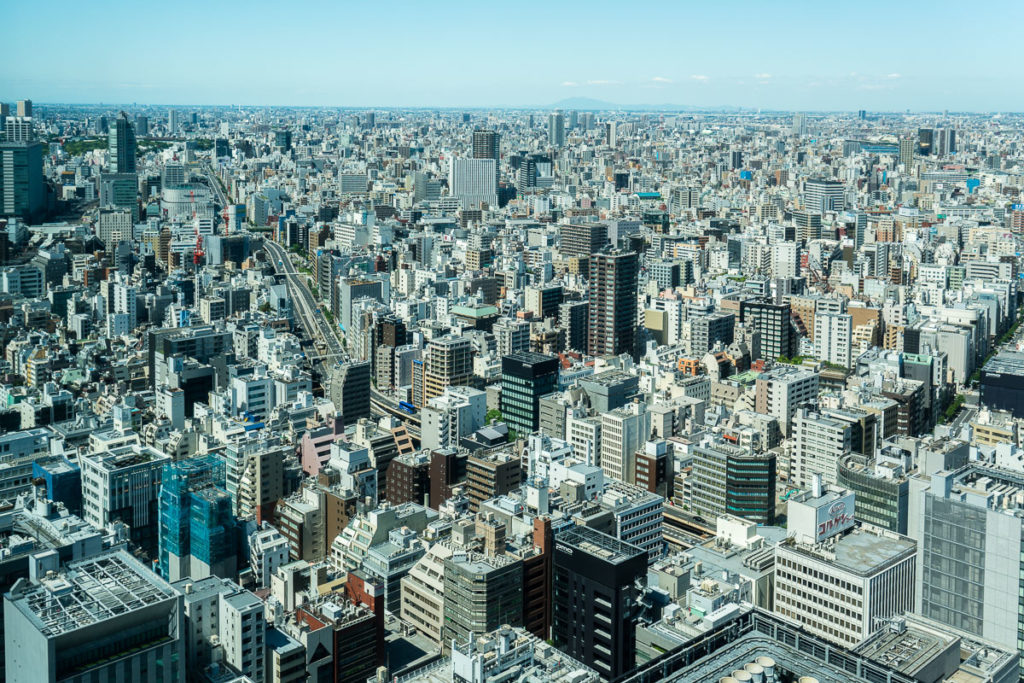 …interesting rooftop scenes: gardens, small football pitches… even building sites with excavators and cranes!
Sharply bending multistory highways: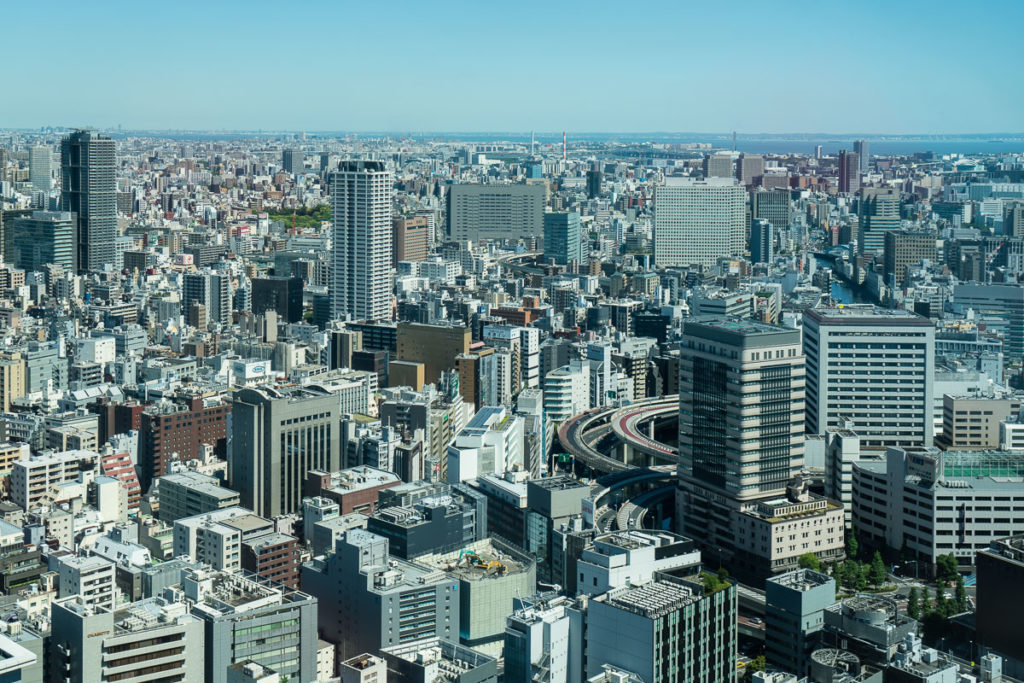 Such are the town-building specifics of Japan's tightly packed capital.
The above pics were taken from up there:
In my room they'd left me a Japanese melon, which turned out to be the tastiest melon I've ever tried. I'd never seen such melons before. Like the perfect sphere shape too…
But I'm here with a full schedule of shigoto (仕事), so I've only a few pics to share with you. Here's the pile of business cards from just one day's work here. Told you I was busy!…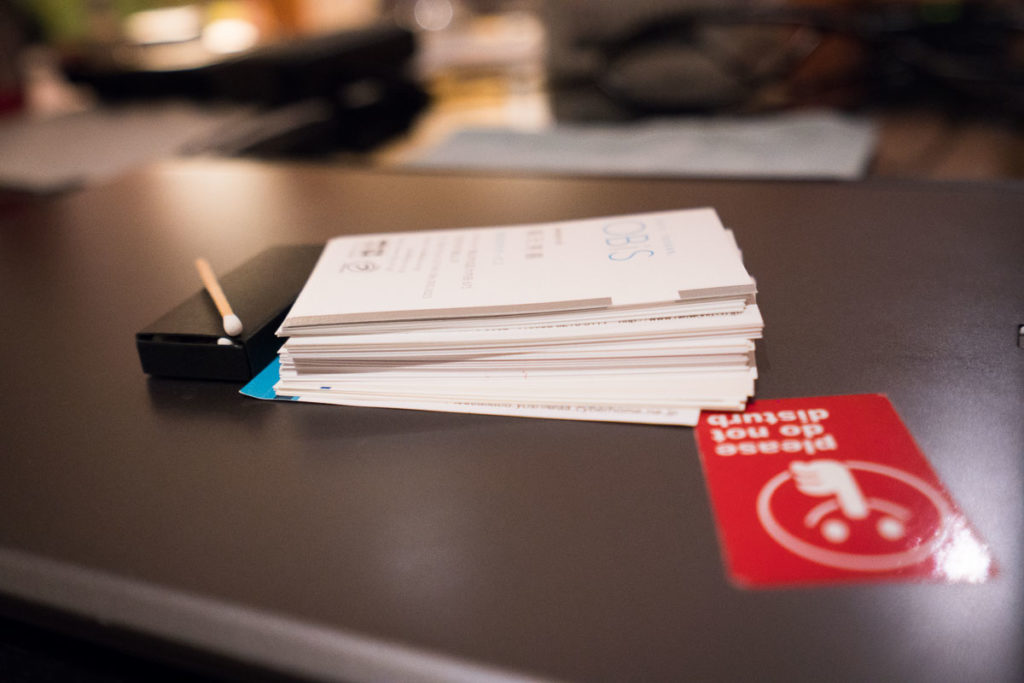 Sayonara folks. Time for some shut-eye. Back soon!…