Last week I stayed at the Déjà Vu hotel near the Sviyaga skiing complex in the city of Kazan (dubbed the third capital of Russia, after Moscow and Saint Petersburg). And though there was just me in my hotel room, the shower was most certainly designed for two persons. I have to say it was the first 'erotic shower' I've ever seen out of all the hotels I've stayed at. Most innovational. Good idea!

Though impressed, in the end I didn't even use it! Having to choose right of left proved too much for me ;). No, I just went to the spa instead, which turned out to be really quite good – especially the hammam, and there were perfectly ok shower cabins there – of the traditional kind.
The hotel is handily located next to ski slopes. We went outside and had a look around, but our business schedule wouldn't permit getting in a bit of skiing or snowboarding, unfortunately. The views beyond the ski slopes were quite something: endless snowy landscapes and a frozen-over Volga and Sviyaga.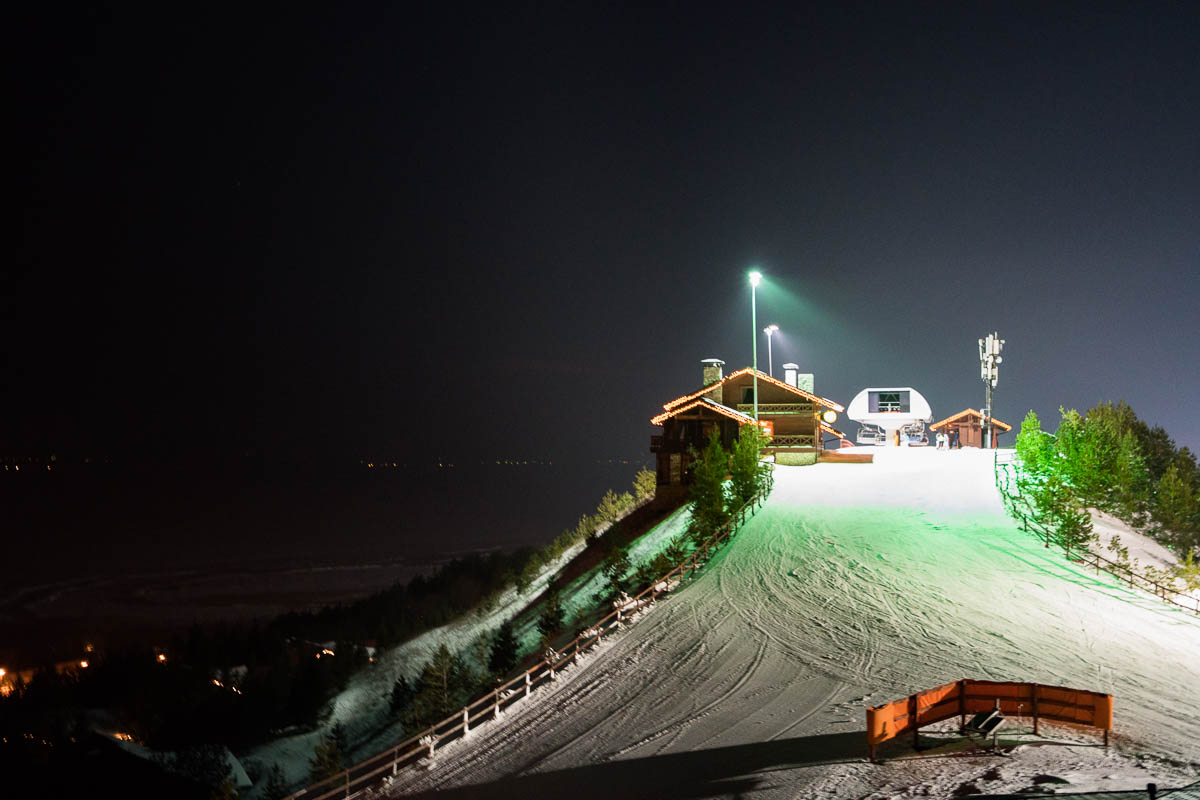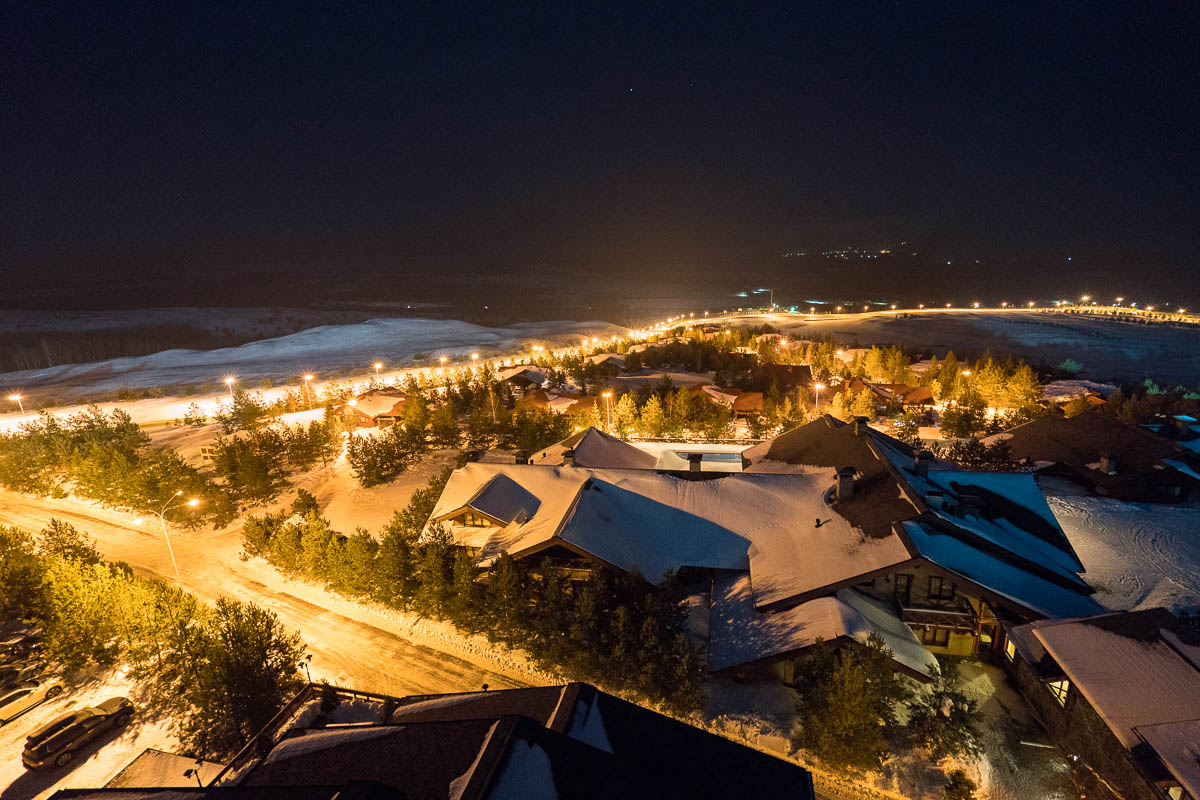 To my pleasant surprise the hotel was very… alpine. A déjà vu indeed. Most impressed: convenient, comfortable, cozy. Highly recommended.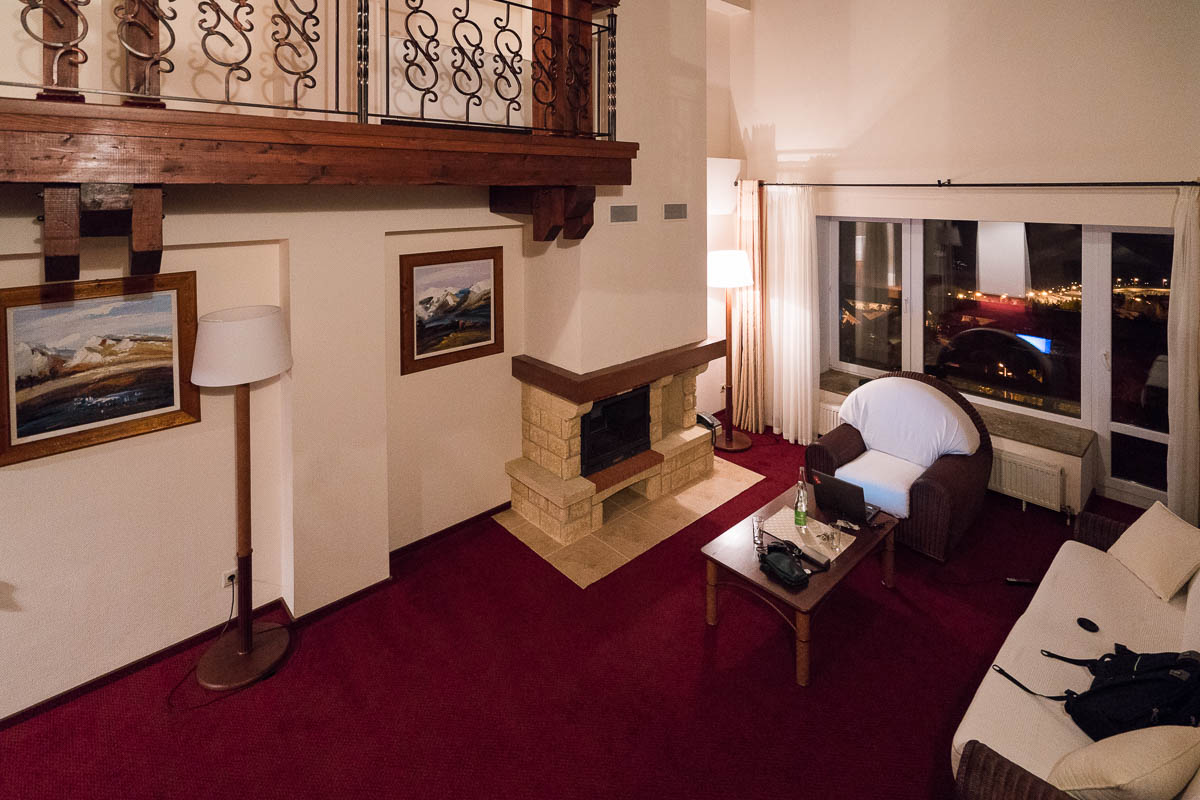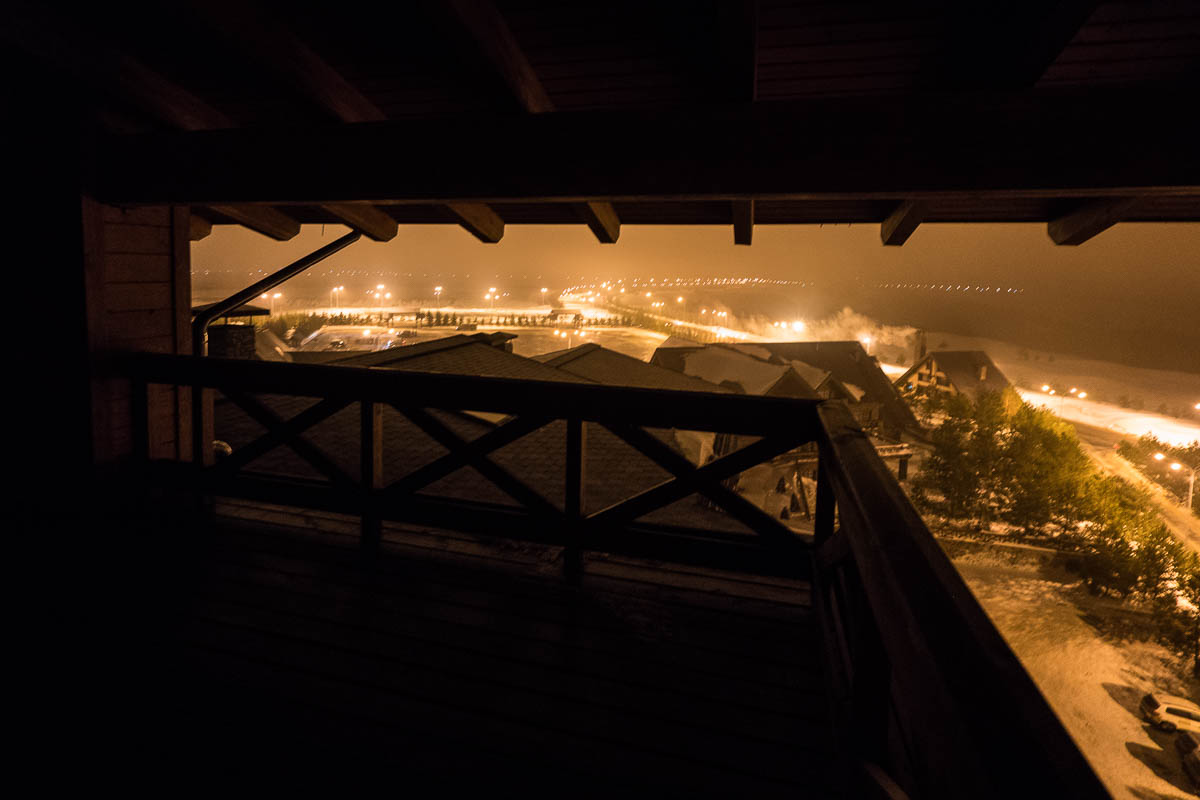 The only thing that let it down destroyed the overall experience was the breakfast. A Soviet throwback: the usual underwhelming omelet and sausage, and if you wanted some juice or coffee – you had to pay extra for it! Cash only! What? So I take back the alpine 'déjà vu' bit, and add a very disappointed 'totally not comme il faut'.
Oh, also: the Internet connection here is almost as bad as a dial-up from the 1990s, i.e., about as bad as it gets – like in Chinese, Australian or Euro backwaters. Nothing like the usual good quality Russian channel. I wonder why? Maybe it's slow on purpose? Buy why?
Apart from those two terrible downsides, everything else is fantastic. Cabins, parking lots, scenery and comfort – all top notch. So all in all, worth a try. Just remember to take some change with you to breakfast, and maybe take a break from Internetting for the whole of your stay; then, and only then, you'll have a great one!