Kebab van – Monaco style.
What do you reckon they sell from the side window of this here caravan? Hot dogs? Ice cream? Kebabs?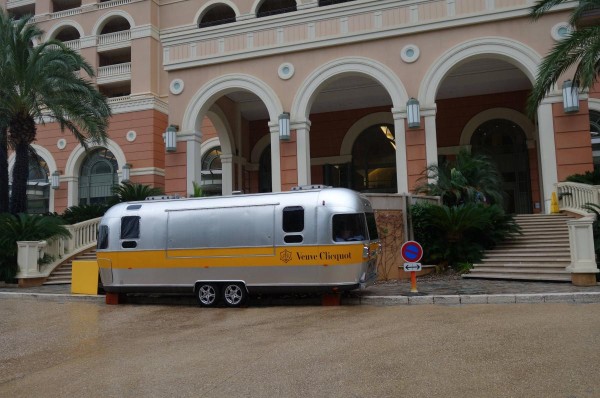 Recognize that brand, some of you?…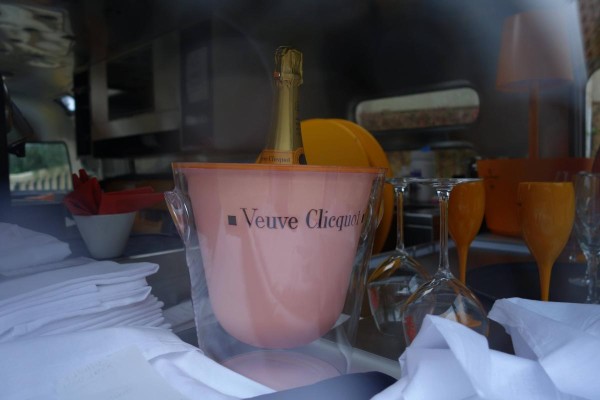 Oh yes. That slick-looking trailer sells Veuve Clicquot – the fancy brand of champagne! Fast food drink – Monaco style!
No, really! Champagne – on tap!
We were in town not long ago and it had been closed for a few days as the weather was so terrible – torrential rain all day and night. But then on our third day when we passed it, that's when we saw what this caravan 'did':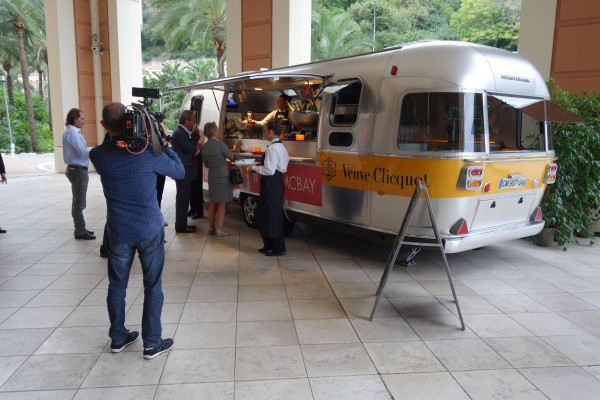 What a super idea! You stroll along, stop off for a quick flute of the magical bubbly reviver, and onwards you march, fully refreshed and restored! Or is it a dangerous idea? Like the fridge full of the kids' chocolate and other naughty nibbles? I think it may just be. Thin end of the wedge and all. Good job they only have these shampoo-caravans in wacky Monaco.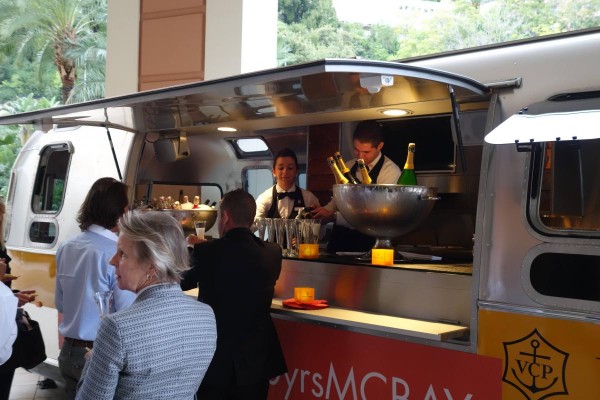 Incidentally, that rain I mentioned. It was more tsunami than mere rain. Monaco, Nice, Cannes and all around suffered catastrophic freak floods, which sadly even claimed lives. The night when the storm hit hardest was one I don't think I'll forget: all night it sounded like someone was breaking down the hotel room door, while someone else was knocking wildly on the window with whatever hard objects they could find.
I was in town for Les Assises – the main French annual cybersecurity exhibition-conference. Thousands of invitees, dozens of companies, scores of speeches, lots of discussion, and a few nice lunches and parties. This year for the 15th time.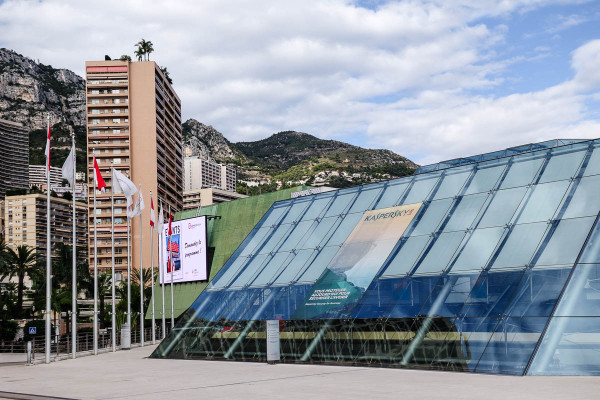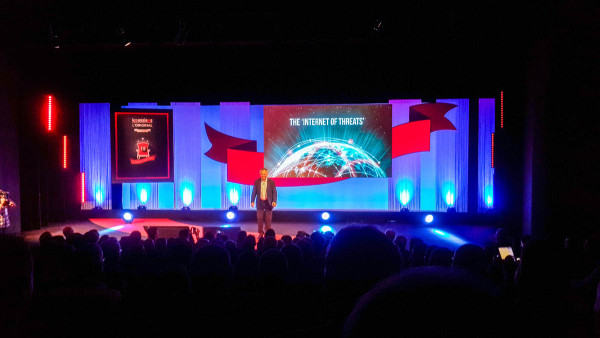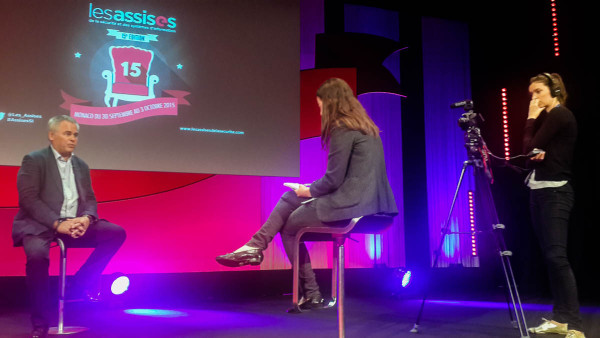 A few words on the event by V.L.:
—8<—
The exhibition is organized much like a speed-dating gig (from what I've heard, naturally:). You check out the list of participants, invite this, that and the other individual for a chat about a specific topic, and those individuals either accept or ignore your invite. Very effective: instead of long presentations – short, sharp sessions for getting straight to the point: the point where one understands whether further cooperation could be beneficial or not.
Not a very French approach. More an American approach, but it does work. And this approach being used at, without a doubt, the main IT security exhibition in France – wow; now that is useful.

It was a little unusual for an IT-Sec event for me in that hardly any of our partners were present. All interaction was vendor-client. I had a job trying to think of which large French companies weren't there. I had working meetings with folks from [long list of companies known to everyone]. And it wasn't just sales-marketing guff, either. This was straight, objective discussion of specific issues our tech can help with. 
Topics included: French national certification of security products and services as per the ANSSI system, targeted attacks – both protection against and investigation of, centralization of global purchasing, and raising IT security awareness. Perhaps the hottest topic was SOCs (Security Operations Centers), and on it we had a lot to offer – both useful and exclusive: data feeds, SOC-team training, assisting in incident investigations, and a lot more. 
It seems that even serious specialists understand that, without an element of fun, no IT issues get solved. I quote: "No fun – no getting employees to think up complex passwords!" Just as well, since we had plenty to flaunt on this one: special game-like products to increase employee IT-sec hygiene, KIPS, and CyberSafety Games.

—>8—
I've nothing more to add. Perfectly summed up, dear V.L.