Austrian plate – in Yunnan State.
On my recent travels I came across a van with Austrian plates in the parking lot of the hotel I was staying at. So what, right? Thing is, the hotel was in the city of Lijiang in the Yunnan Province of the People's Republic of China, here!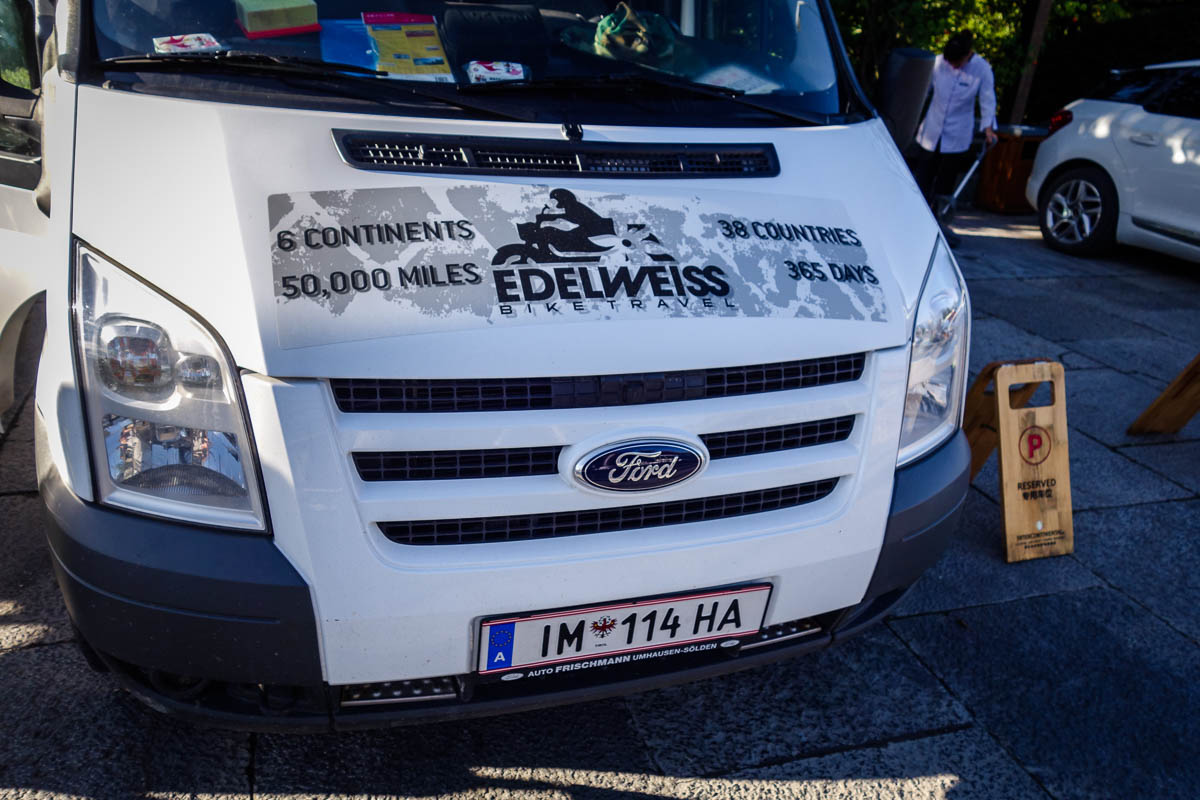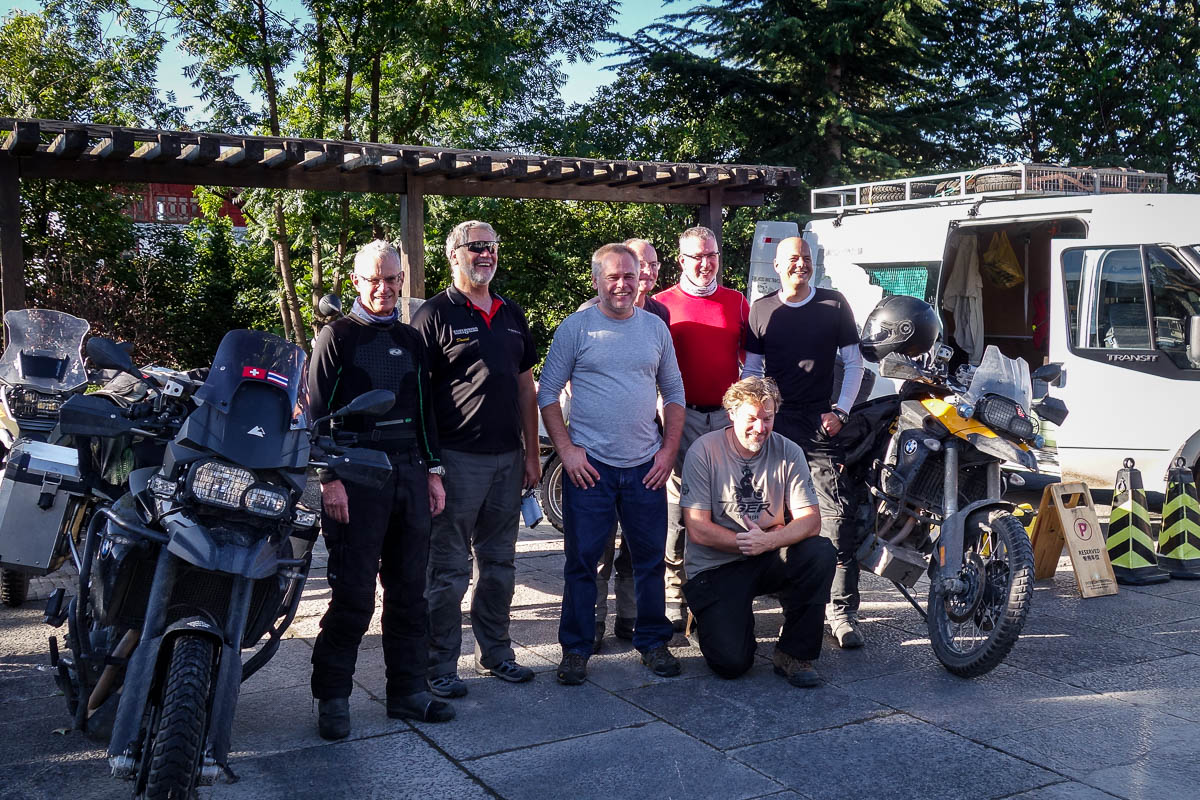 Maybe this isn't quite so mind-blowing as, say, a couple of German Merc jeeps in Australia, but all the same – not what you'd expect.
The van was accompanying bikers from Austria, who were real interesting guys – motorbiking right round the globe! We had a good long friendly chinwag, so here's a plug for their thing: site, blog. Why not?
Turned out they know all about KL, having been our customers for years! Big thanks!
But what, you might be thinking, brought me to such a distant and remote neck of the global woods?
Well, we'd just had our Chinese partner conference here, after which, as per tradition, a comprehensive cultural-touristic program was (thoroughly) enjoyed. Work hard, sight-see hard :).
First up in the program was Jade Dragon Snow Mountain. In the morning from the hotel it looked most majestic and imposing…
Some folks that day were lucky/wise enough to get up the mountain early in the morning while the sun was still out. We, on the other hand, decided to check out other different places of interest first, and when it got round to the mountain's turn it was already shrouded in thick cloud. Boo. All the same, we did manage to get to see at least something.
Our first attraction was Jade Water Village, and a Nakhi temple. Nakhi priests – dongba – are something like shamen – in the corresponding garb, shaking their tambourines and performing incantations. Alas, we didn't see a single one. But then a lot of other beauty we did…
Interesting place. A church of all religions. Even atheism probably :). And a very unusual language.
Woah. Bear!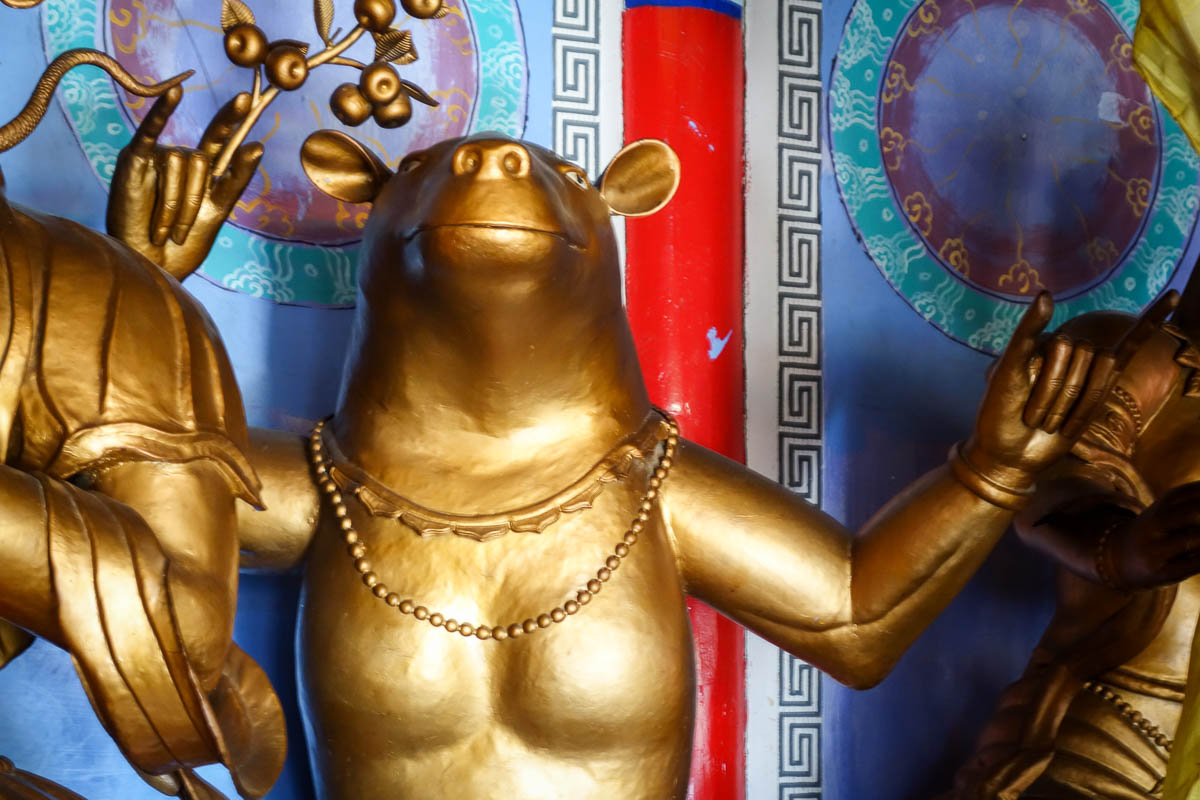 Btw, in the Dunba writing system, this is 'Kaspersky' and 'Security Innovation'.
Our third attraction was the old district of Lijiang. It reminded me somehow of similar places around the Med. First time I'd seen such an ancient quarter in China though.
And that, folks, is your lot for today: a whirlwind post on our whirlwind tour of the places of interest in and around Lijiang – a true Chinese backwater. Real China. Off-the-beaten-track China. Genuine China. Fine China :).
All the pics from Lijiang are here.