Hi all – from Singapore!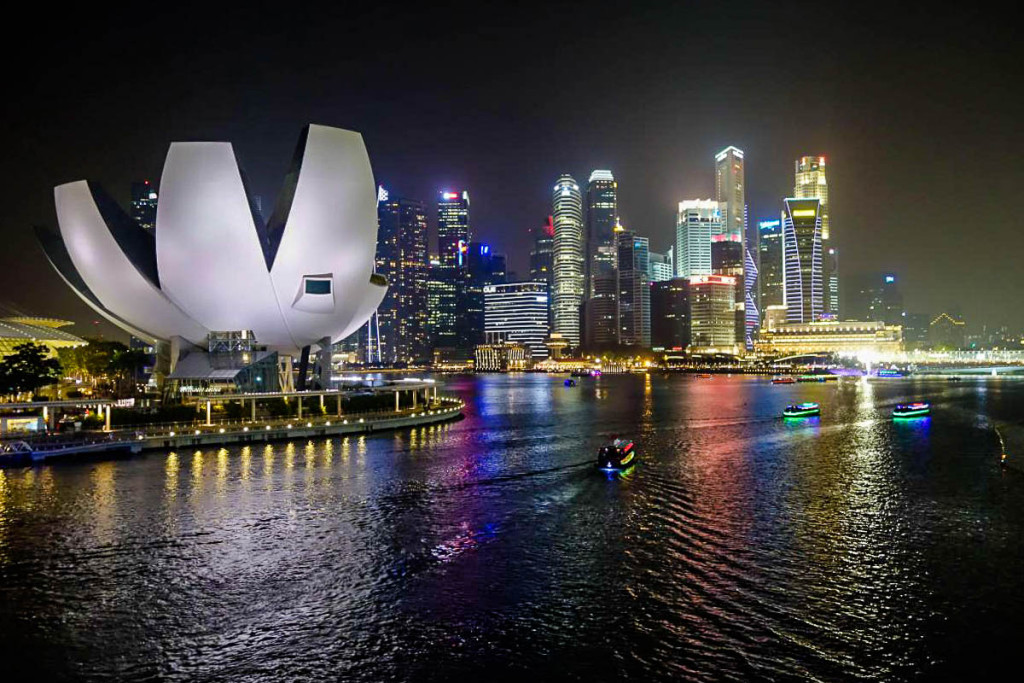 What's to be done in Singapore? A lot actually. But the weekend just gone – there was one thing going on that overshadowed everything else, in fact, which fairly took over the whole city-island-state: Formula-1.
We – that's Ferrari Scuderia, for those at the back not paying attention – had started the race on Saturday promisingly: in pole and third positions on the starting grid. But things just got better…
It wasn't just me from KL watching all the fun from the paddock: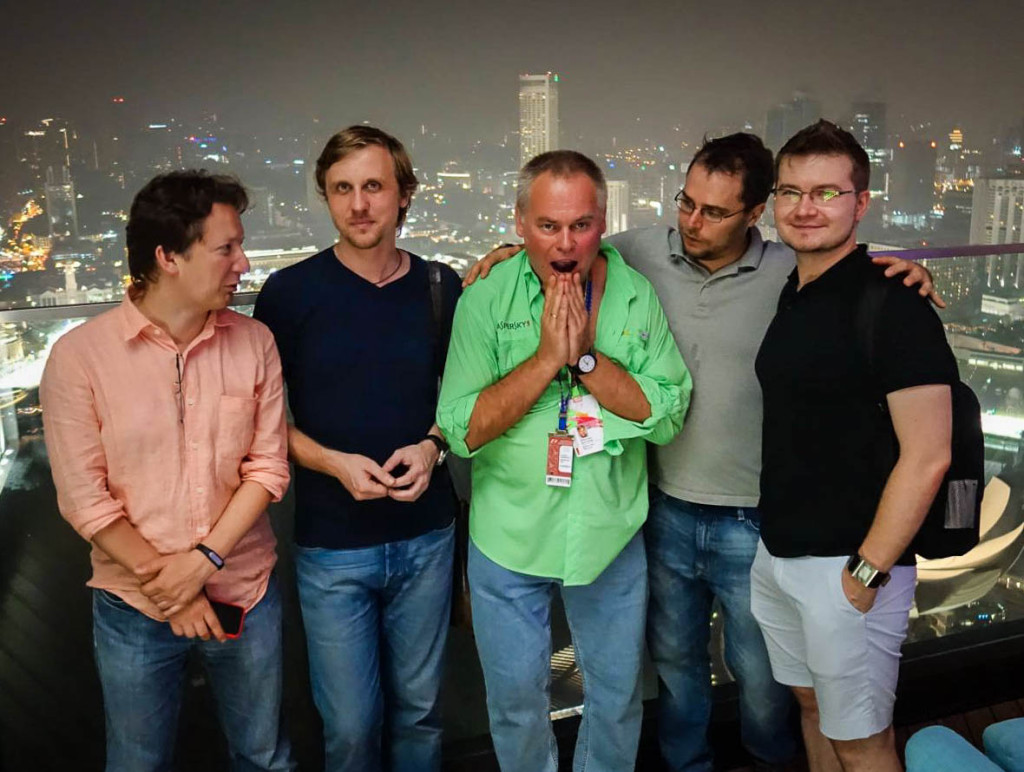 My word, what a weekend!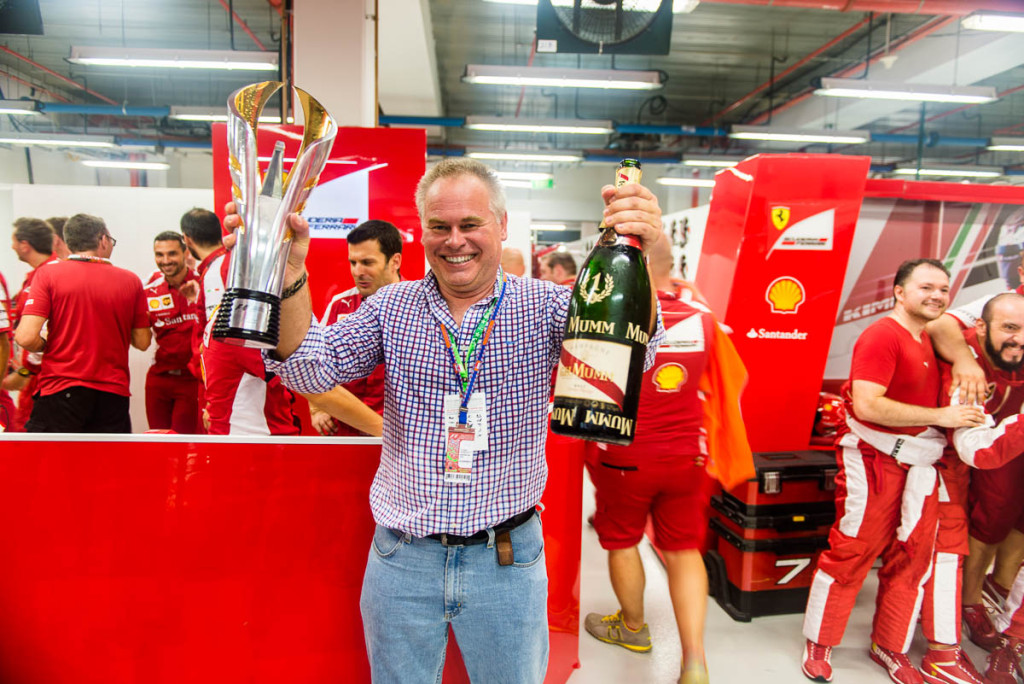 Singapore is singly super without any F-1 going on.
+ Grand Prix = awesomely amazing.
+ Ferrari winning = OMG!!
Ferrari Scuderia is back in full effect – where it should be: at the top!
…Like I say, what a weekend!
And here's the view from the stand, on the opposite side to the garage:
With winning comes… LOTS of press. More journalists and cameramen assembled together in one small spot than I've ever seen! Non-stop clickety-clack and flashes of the cameras, whooping, jostling, drums… the winning atmosphere of champions!
The last time two Ferrari drivers were together up on the podium was two years ago!
Well done team! Hip-hip hooray!! And congratulations!
To be right there, kinda taking part, in among the throng and all the commotion next to the podium and the Ferrari champions was really cool. Hands a-clapping, vuvuzelas a-wailing, firecrackers a-popping – all a bit overwhelming. The only downside: getting sprayed by the champagne! (Water it isn't. Sticky it is!).
Champagne excess:
The horses in the stable:
Hip-hip hurray! We've got ourselves a victory today :).
And here's a short text on some of the impressions of my travel companion, A.B.:
—>8—
While the winners were still up on the podium, Eddie Jordan – the former driver and owner of the Jordan Grand Prix team – in his role (one of his many) of journalist/commentator, asked them a few questions:
First he poked fun at Kimi, asking him how much start-grid training he'd done in recent weeks (that's after he recently stalled at the start in Monza a few weeks back!). 'Twice!' answered the Finn. But Eddie wouldn't accept that, saying he'd heard it was a lot more than twice.
Next he asked Vettel if there's any chance of Ferrari giving Mercedes a run for its money for the title and the cup. To which the champ calmly replied: "Yes, why not? – If we keep racing like we did today!"
Indeed. It looks like the back end of the season is going to be a nail-biter…
—8<—
That's all for today folks.
Back tomorrow – with a post about a place that is the antithesis of today's hi-tech F-1 fuss and flurry – Kamchatka!