In Kimberley, Oz, I was. Part 4.
G'day possums!
Back. In the outback…
The next point of call on our tour or northwestern Australia was the Tunnel Creek National Park, around half an hour's drive from Windjana Gorge.
Tunnel Creek itself runs through a natural cave cut into the limestone that was once the Devonian reef here under the ocean. Tourists come and naturally walk through the tunnel, which is what we did too. Insider tip: Wellington boots are a good idea. You'll see why: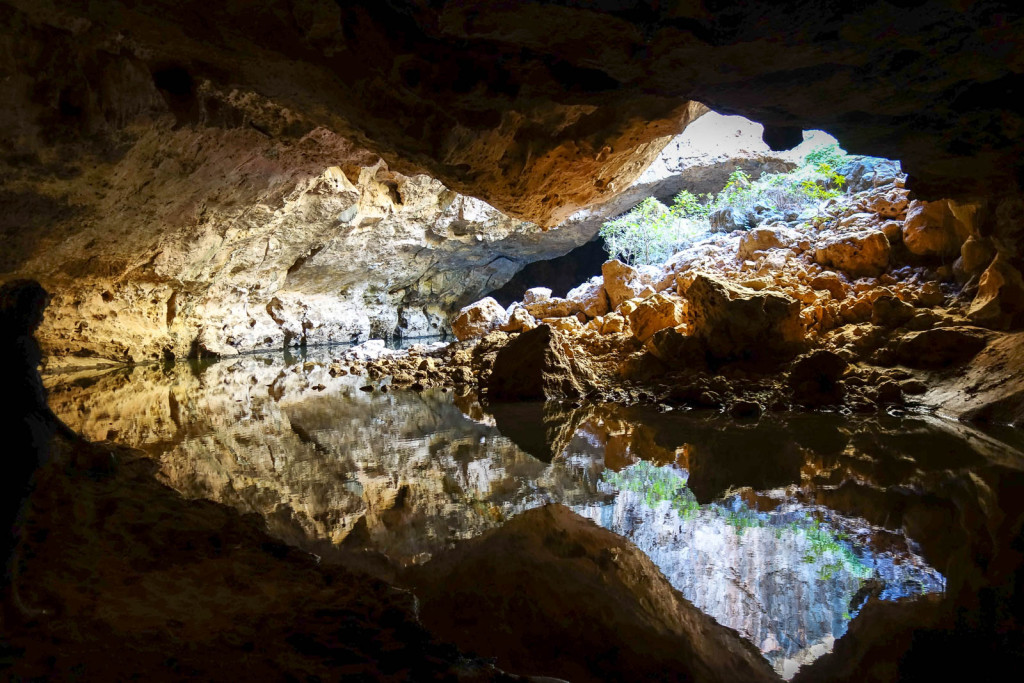 Walking right through the tunnel doesn't take all that long as it's a mere 750 meters in length.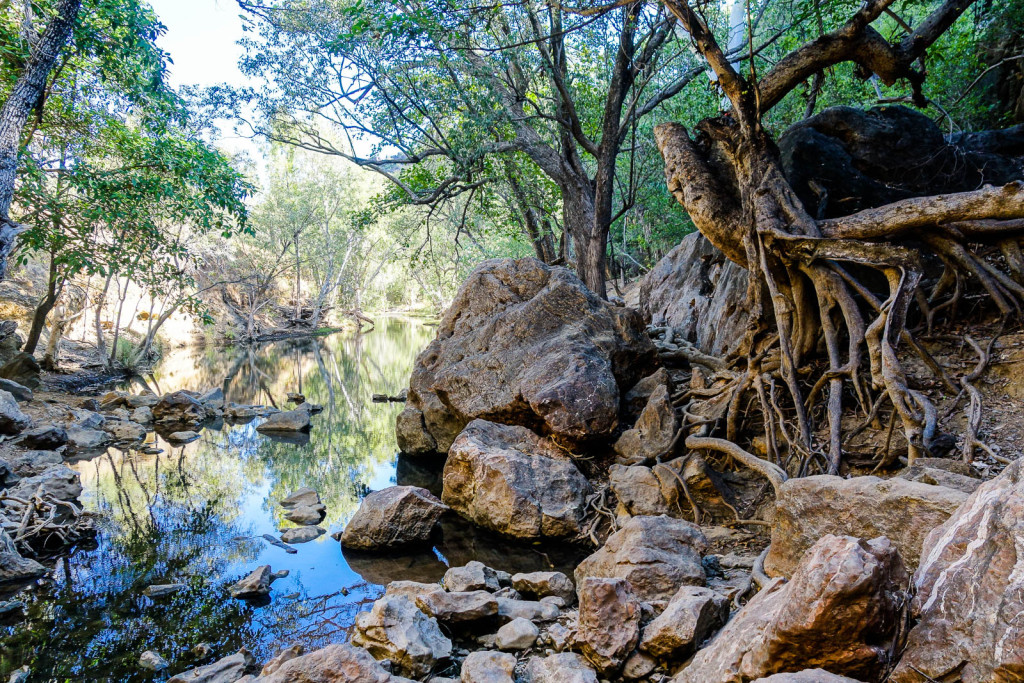 More detail: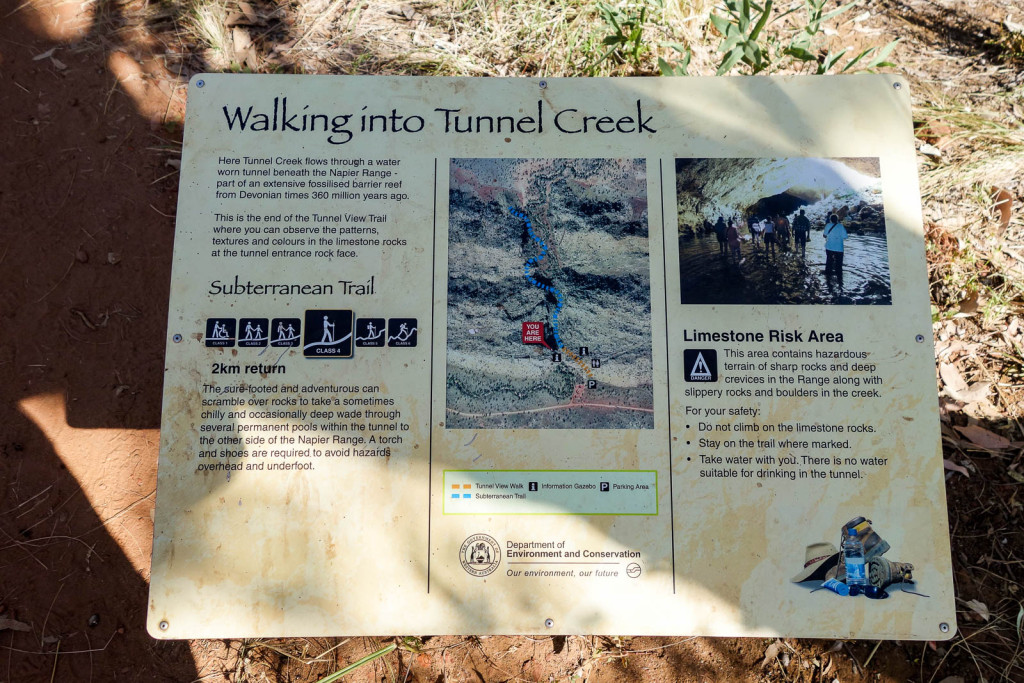 And that short walk through a tunnel was our excursion for the day. That was it. Nothing more!
The creek, the tunnel, the park – all were very interesting and definitely worth seeing, but it just took SOOO long getting to them. You need to either fly for over an hour or drive for four. Still, this is the gigantic landmass that is Australia. What were we expecting?
It turns out there are other unique and fascinating natural sights to be investigate here but, due to the above-mentioned super-sized distances, we couldn't fit them into our day.
Example No. 1: A further (!) 400 kilometers east (after Tunnel Creek) there's a place called Bungle Bungle Range in the Purnululu National Park – somewhere around here. Shame we missed it, for judging by the photos on the Internet it looks most alluring.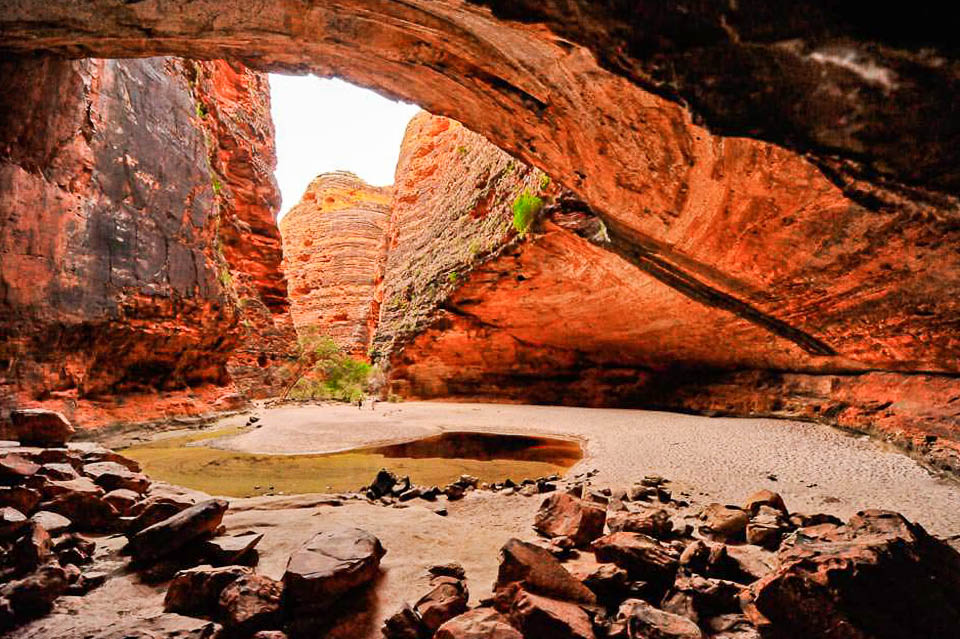 Source

Source
Example No. 2: A mere couple hundred kilometers south-southwest of Tunnel Creek is a well-preserved meteorite crater – Wolfe Creek Crater – but that, I have to admit, is only for real space heads. All that way for nothing but a hole in the ground? No cafés, shops, malls, hotdog stands, souvenir stalls? Does look intriguing mind…
Paradoxically on that intergalactic note, I'll end my reporting on terrestrial Kimberley. Next up: exclusively marine Kimberley.
The rest of the photos are here.