Watching the F-1 Grand Prix in Monaco is of course a great idea. But first of all you have to get there.
Turns out that's no easy task when Formula-One comes to town. If you get there before the main race, which is what we did – that's fairly ok, but trying to get into the city state on the day of the race – that's when things get tricky. Apparently there are that many roads closed in and around the center of town that's it's practically impossible to move around in a car, or, if possible – tediously time-consuming. Just keep it in mind next time you might be in the south of France when it's F-1 weekend.
As for us, the walk from the hotel to the yacht we rented moored next to the racetrack should take just 15 minutes. But even that took much longer as everything was closed to death even for pedestrians. It seemed there were just two other options to get round this Monte-Carlo-lockdown-syndrome – either to spend the night on the yacht (hmmm, not such a bad idea), or to get to the yacht on a small motorboat. Only the former option – sleeping on the yacht – is workable, we found out: because even on a small motorboat you get caught up in traffic – in a boat-jam!!
In short, next year, I think we'll make the yacht our base – for both sleeping on and watching the action from :).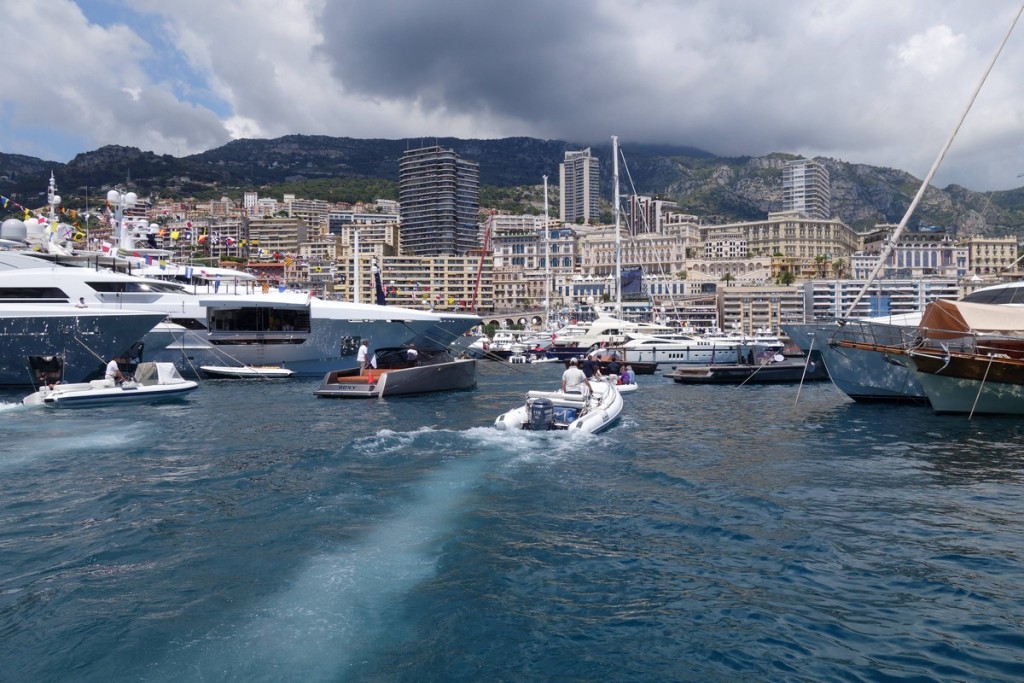 Ashore practically every flat surface, balcony, whatever is covered with F-1 fans. Curiously, a few balconies are completely empty. You'd think the owners might give the keys to friends or relatives for the weekend since they've more important matters to deal with out of town, no? Maybe they'd be on for giving us the keys next year for a small consideration? :)
2.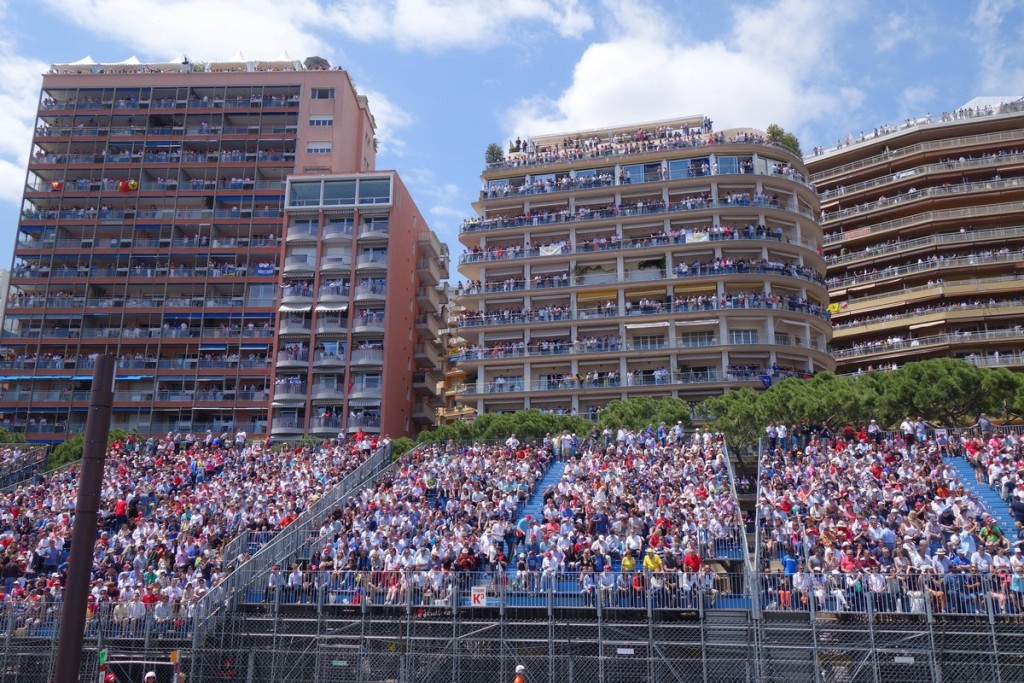 The inhabitants of the three-windowed penthouse clearly not F-1 fanatics, then?
3.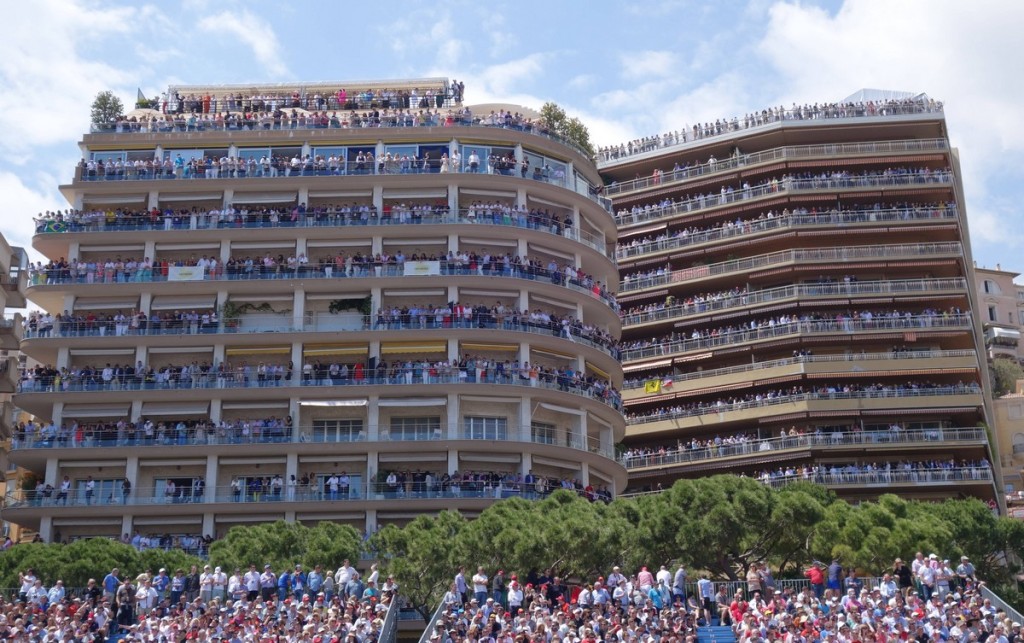 More curiously conspicuous absences. Haven't they heard of Airbnb?
4.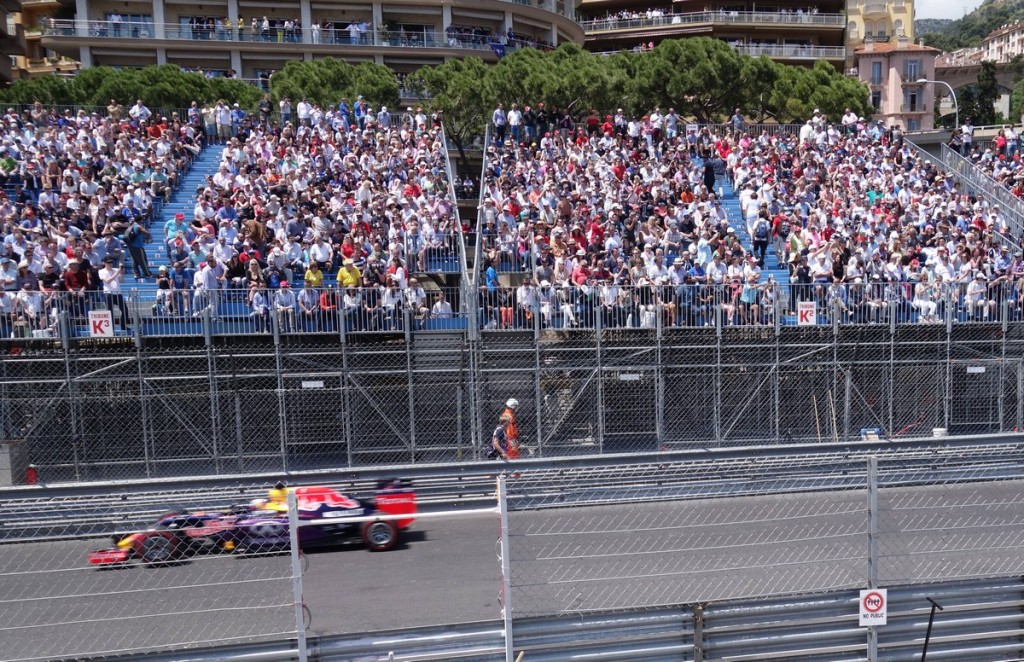 5.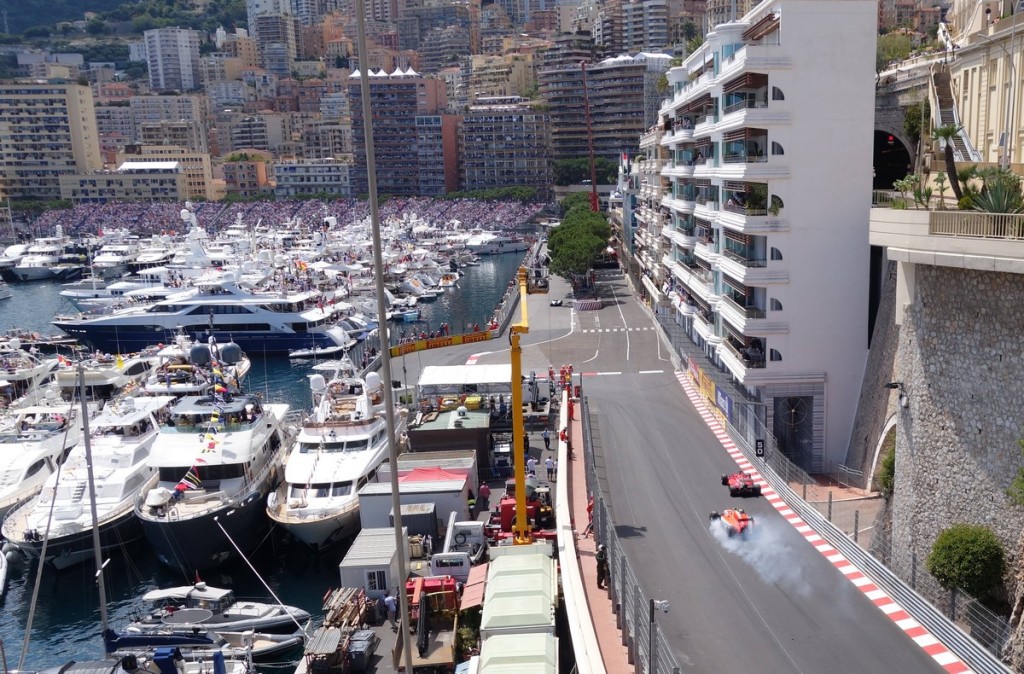 On the water various poses can be struck…
6.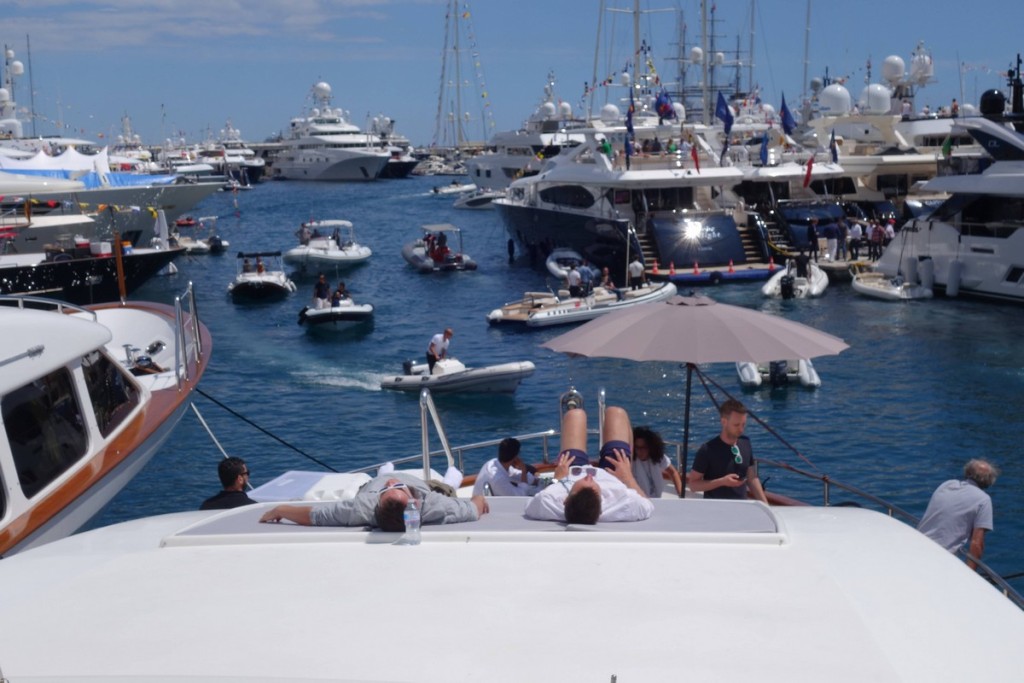 …from the horizontal…
7.
…to the vertical, with added cocktail…
8.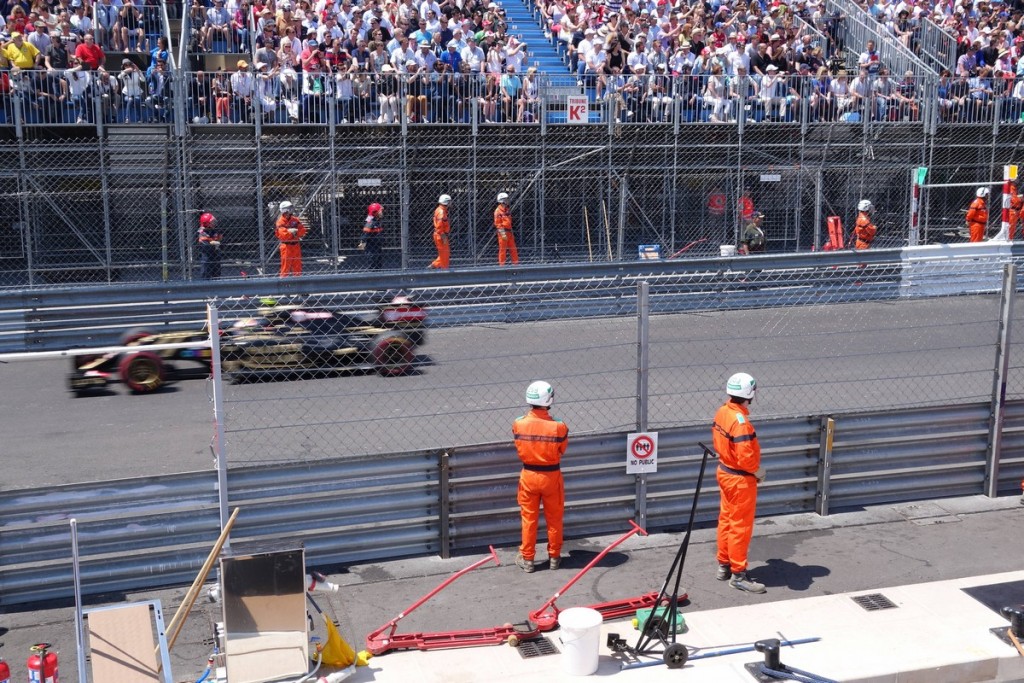 …while for others it's just another day at work
9.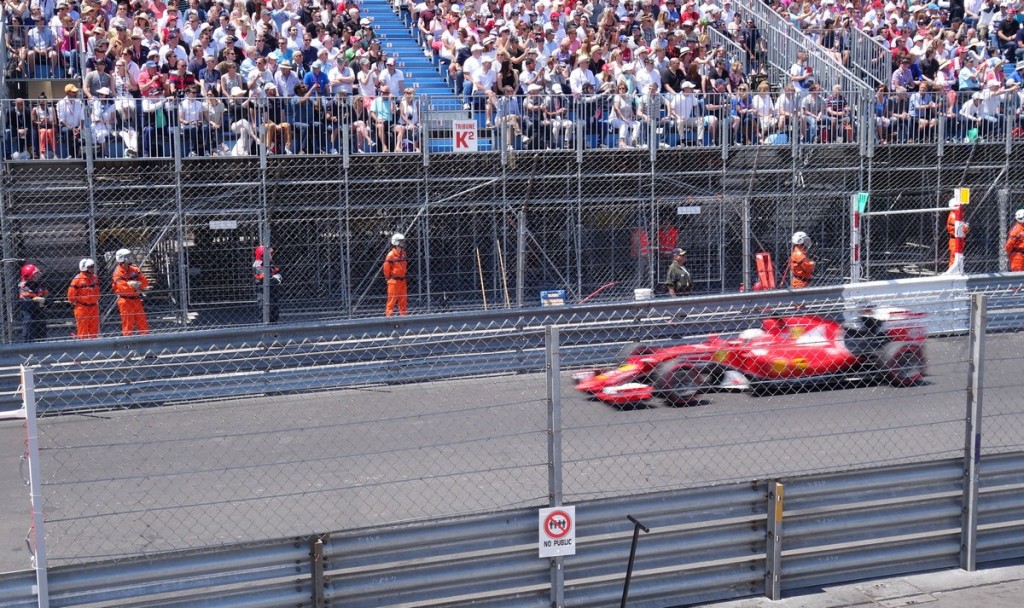 Some even climb to the top of ships' masts. I wonder what the views are like from there?
10.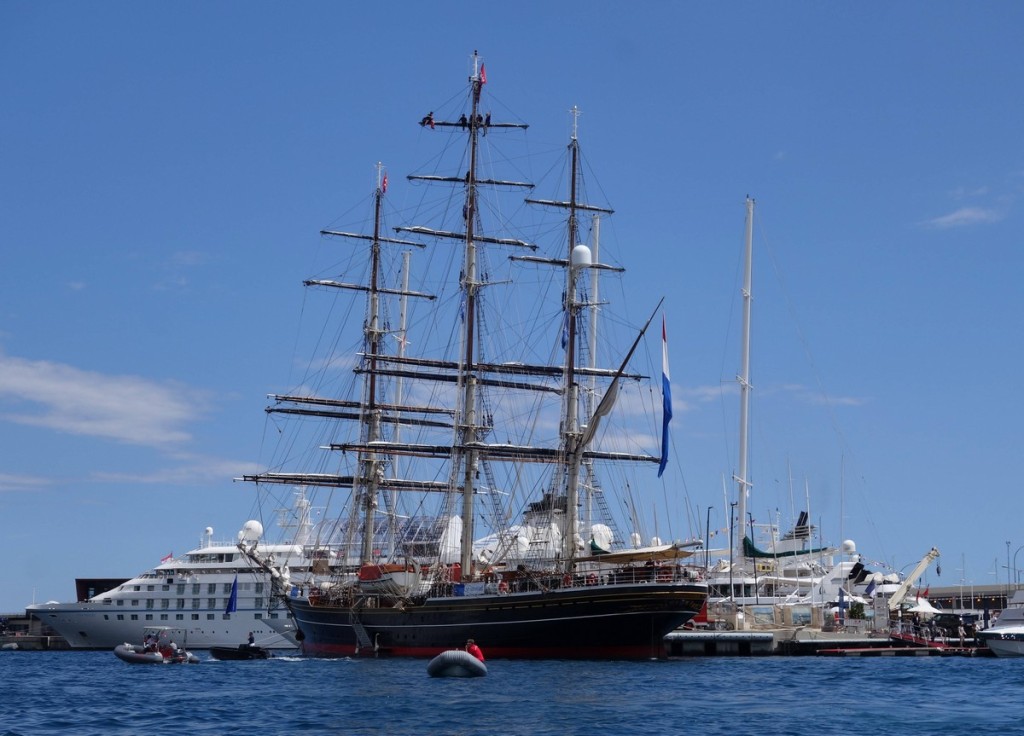 11.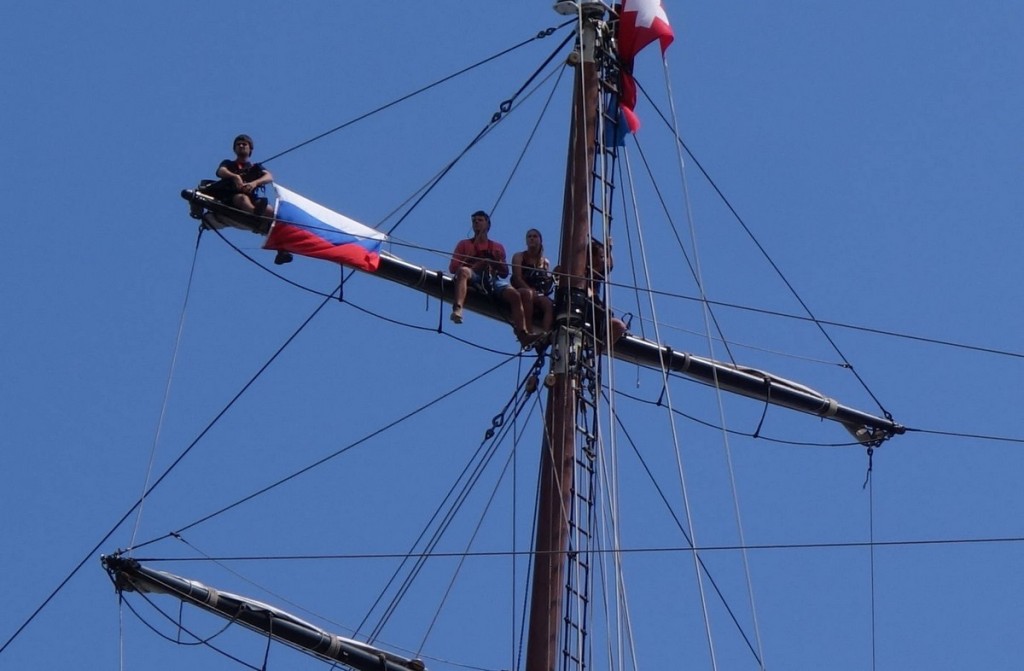 Best of all, perhaps surprisingly to non-F-1ers, is to watch the race on the TVs in the team/sponsors' viewing areas. But then, not everyone has access to those restricted areas…
12.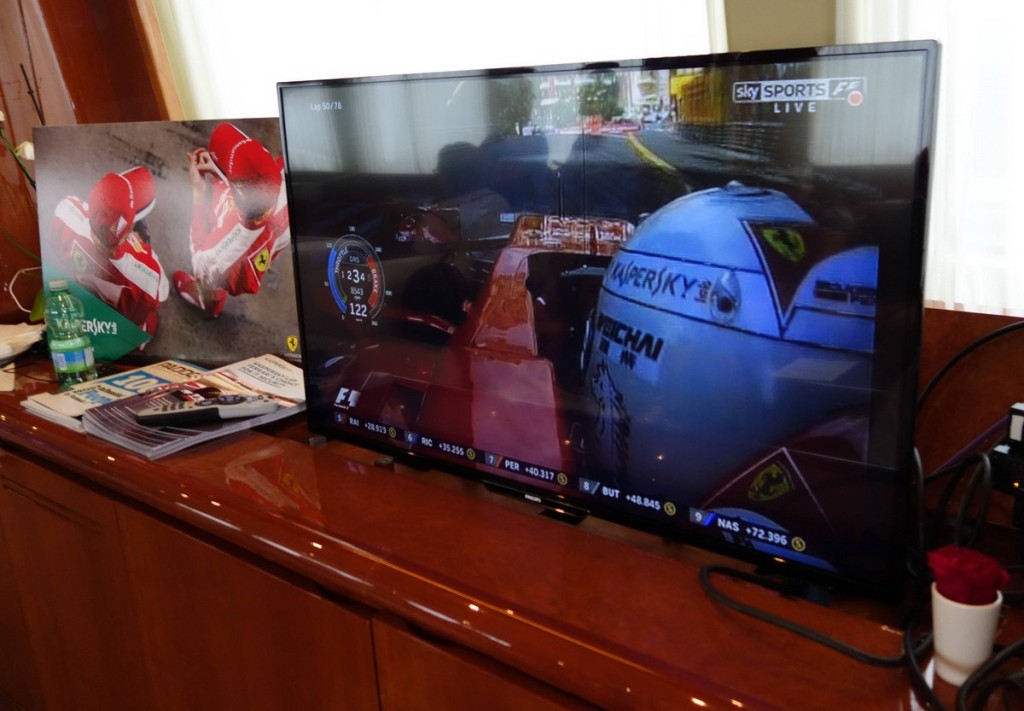 13.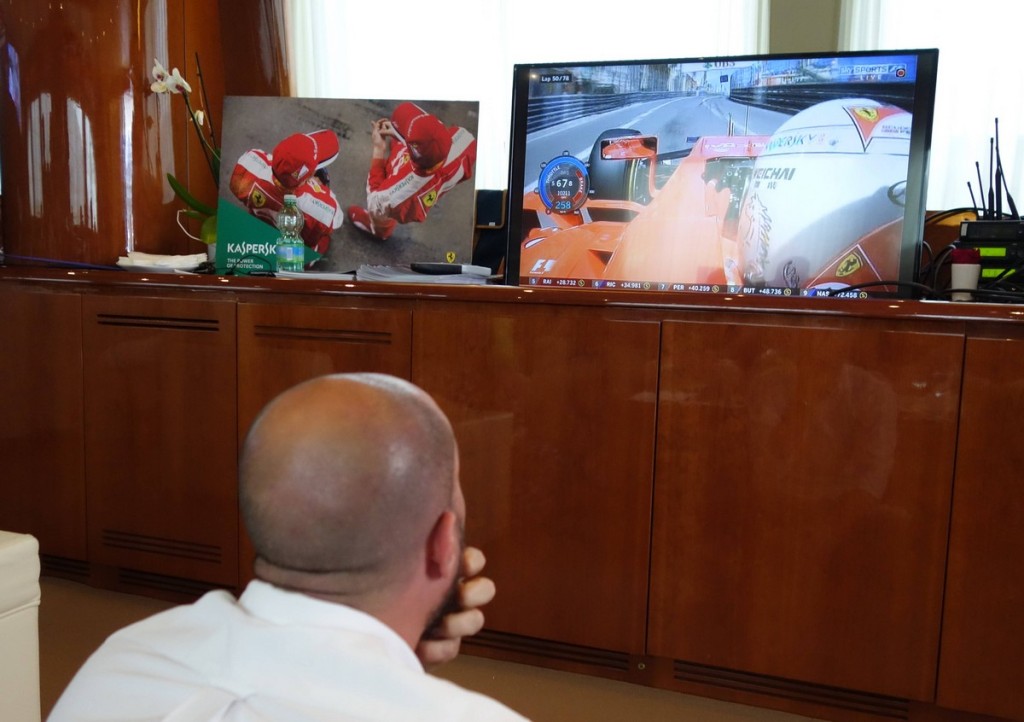 The reds took second place. Hurray! After several so-so years Ferrari is making a comeback. Let's hope next year they'll be the champions. I personally am particularly coveting the Constructors' Championship; that way the Ferrari race car with our logo on it will remain in F-1 history :).
14.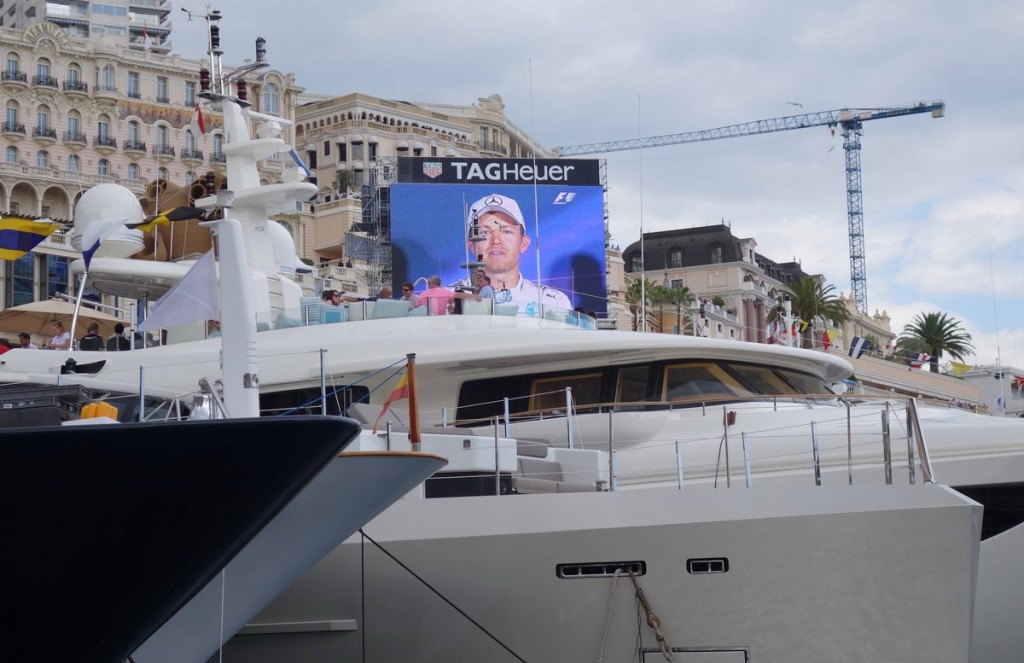 15.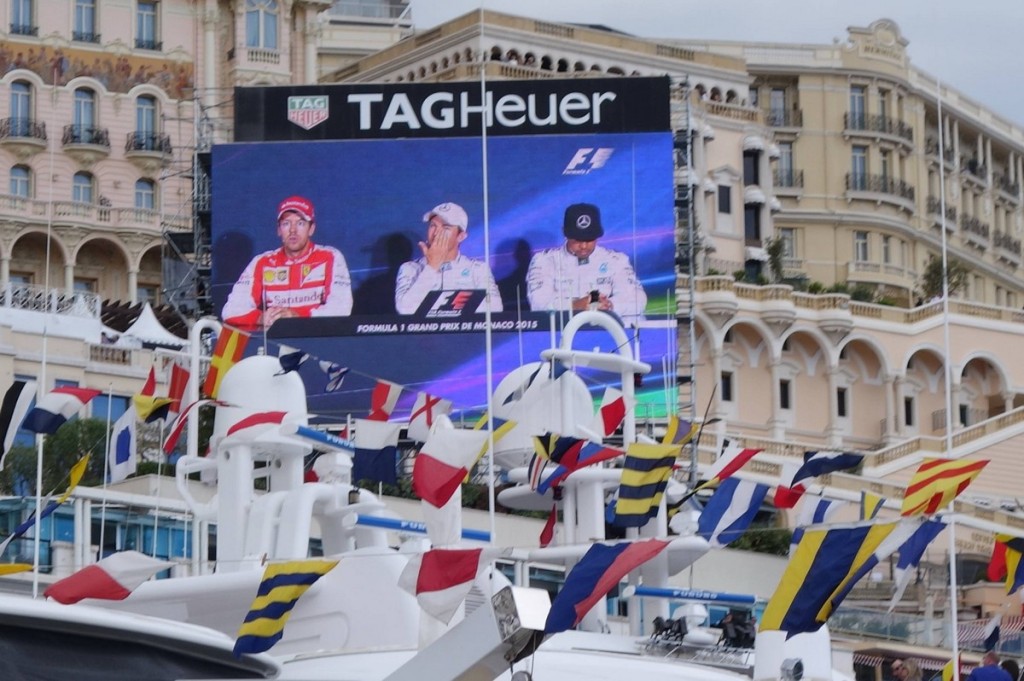 16.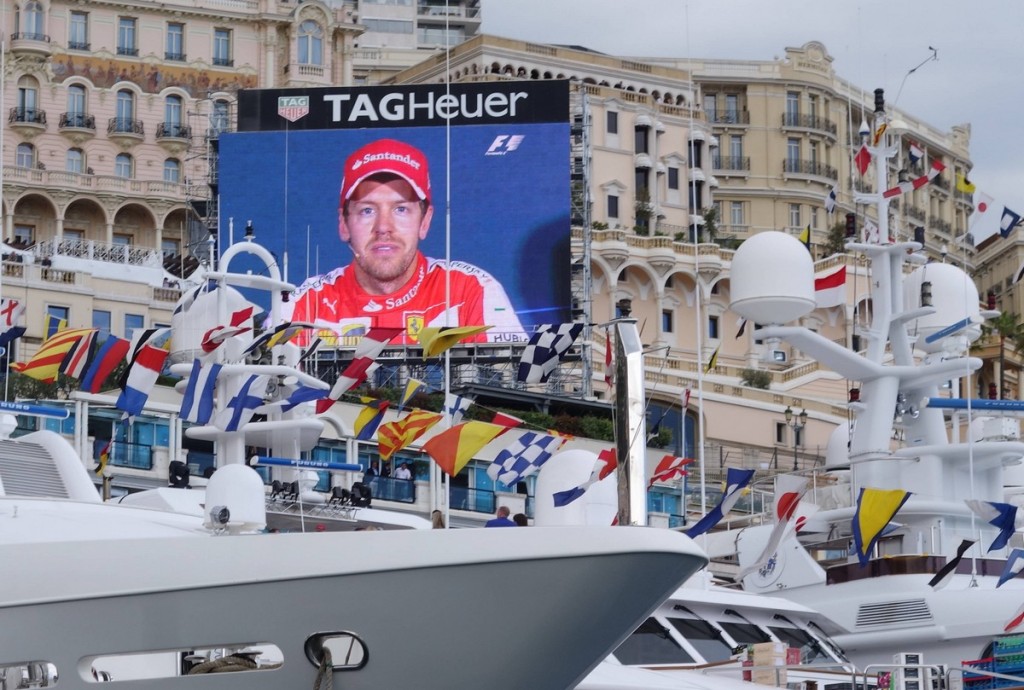 All righty. Time for dinner. Then back to the airport.
Later folks!…