My Gabon–Israel–France–Monaco Grand Prix.
Haven't been posting here for a while. The reason being that last week turned out to be horrendously hectic – without a single minute to spare for putting fingers to keyboard. Now for a bit of catch-up…
From last Monday to Saturday I managed to visit four countries on three continents: Gabon, Israel, France and Monaco. To do so six flights were necessary – on average one per day. Now, I'm no stranger to tight-schedulism, but last week was just daft: such all-out non-stopism is just too much for the body and soul. It took me the whole of the weekend after to get back to normal again.
All the same, though there wasn't time for writing – there's always time for snapping. Herewith, then, a quick photo-textual report of my very own international Grand Prix last week, split up into the four respective 'laps'…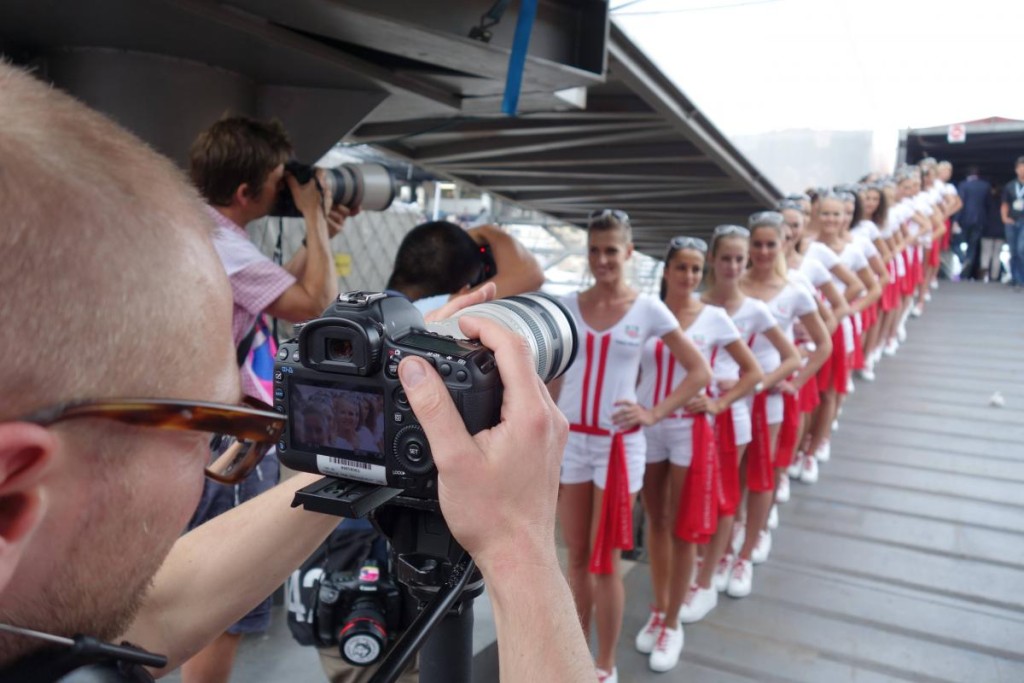 1. Gabon
We were in Libreville for Shield Africa-2015 – the 'International Exhibition of Defense and Homeland Security', which now comes distinctly cyber-flavored. To my pleasant surprise I was asked to open the event together with the country's minister of defense! Rude not to; a pleasure to accept, which is what I did. The opening ceremony featured an anti-terrorist demonstration – quite the spectacle. Here are some pics: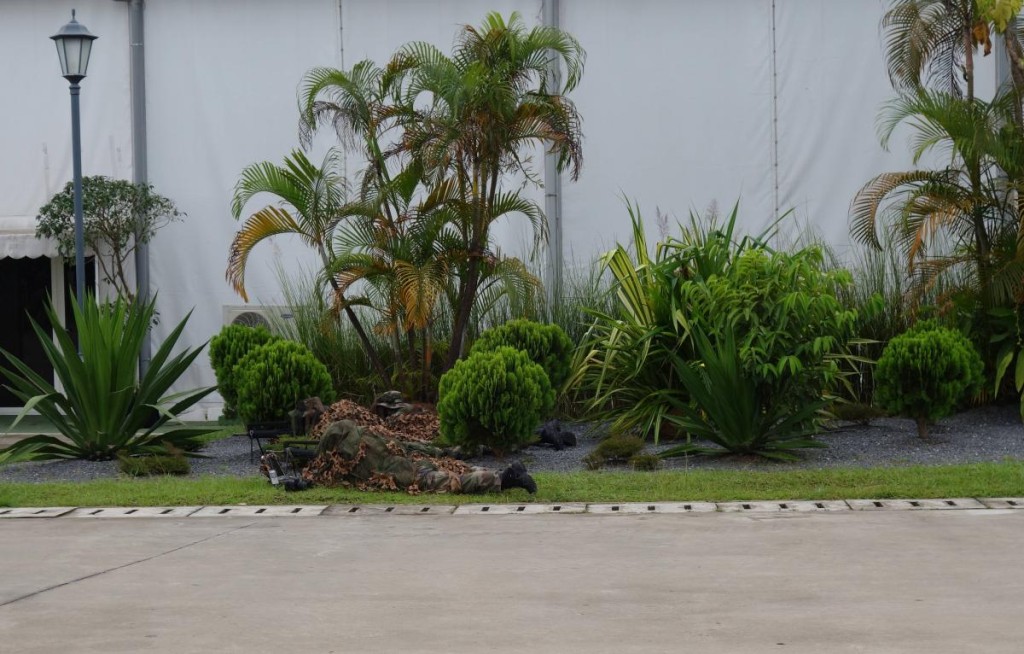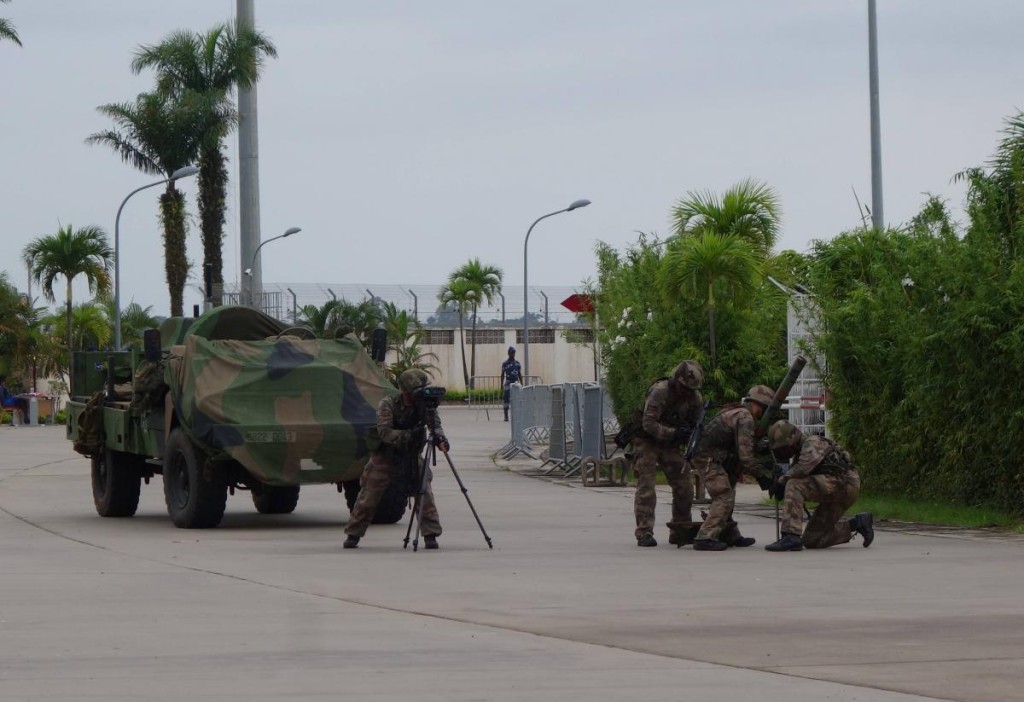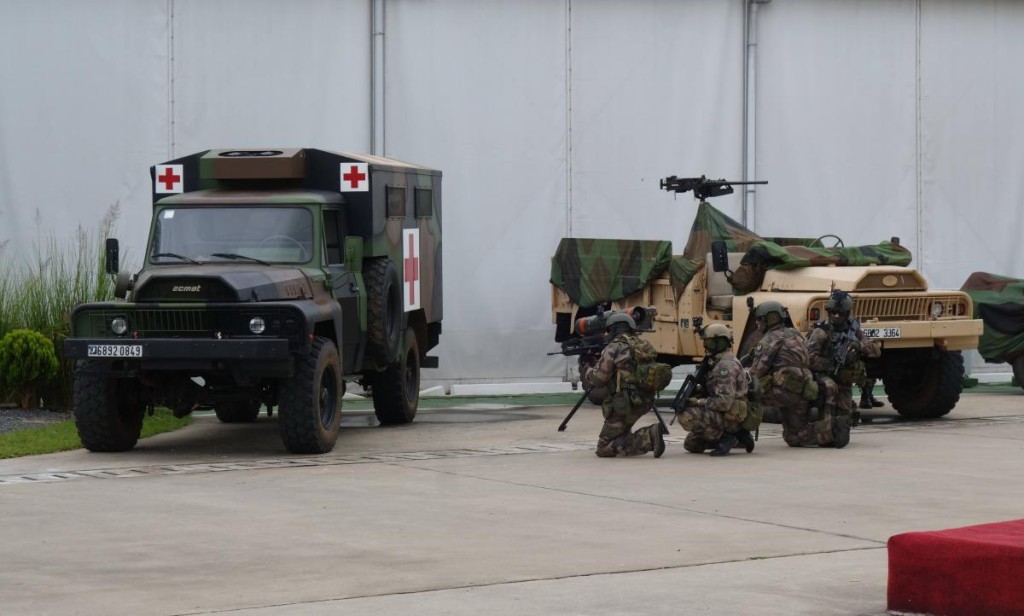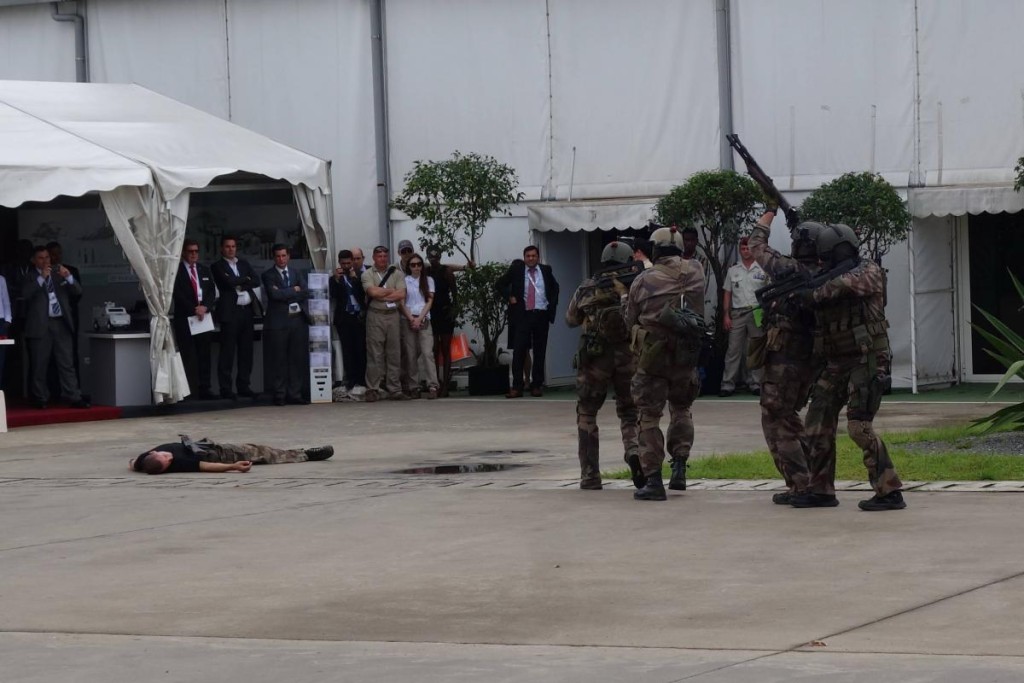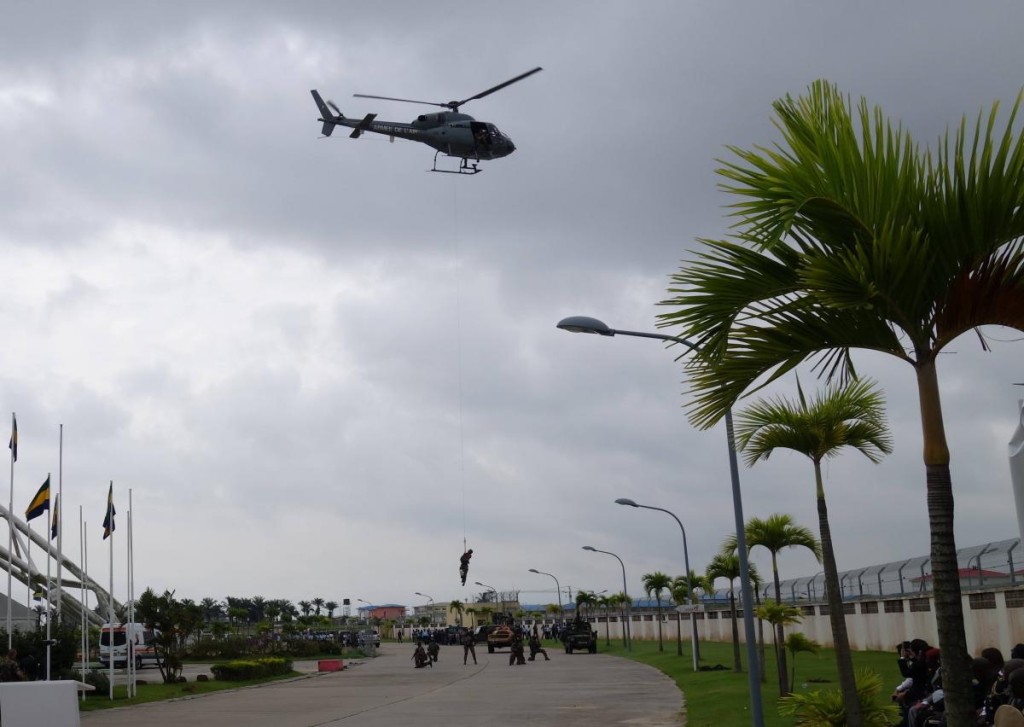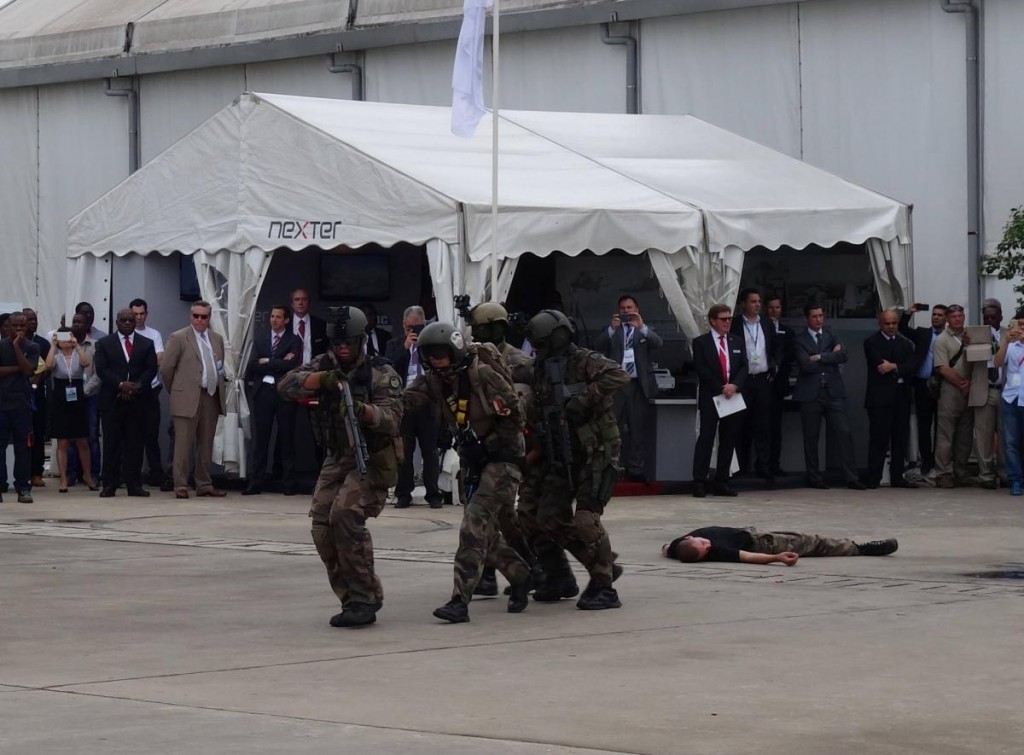 Indoors, the exhibition itself looked something like this: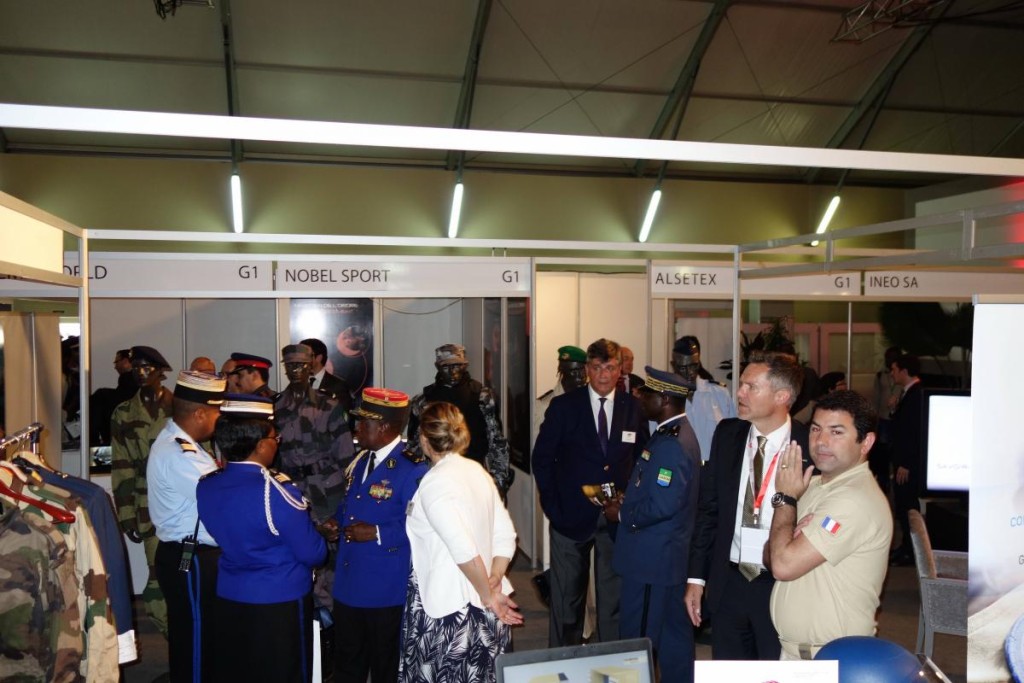 Braid brigade :-)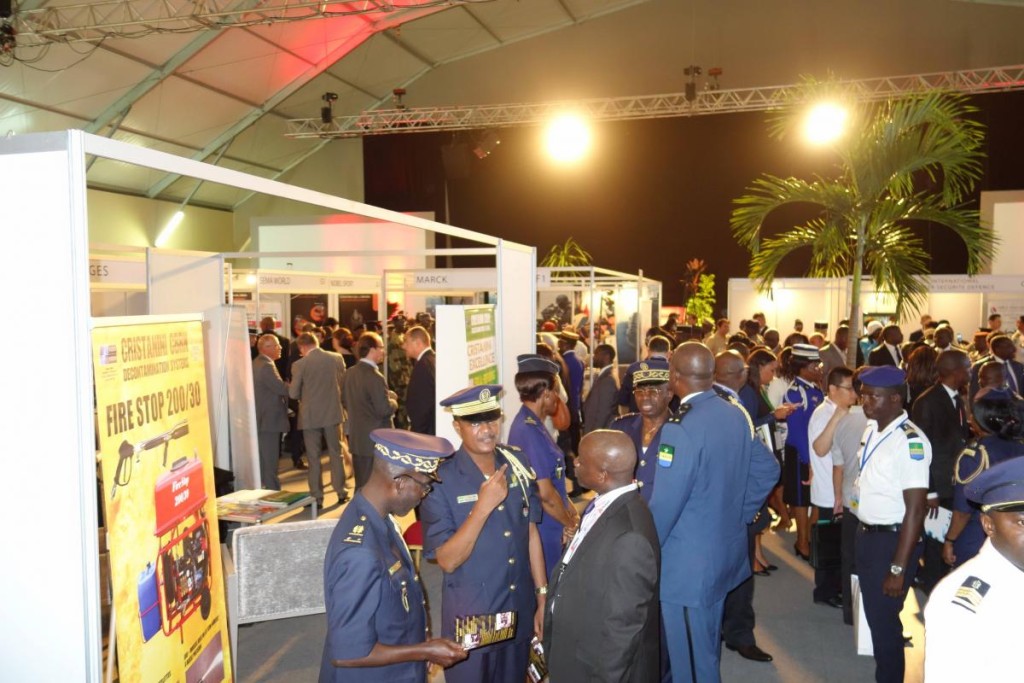 Gabon is planning on investing a good proportion of its plentiful petrodollars into national IT infrastructure, and even on becoming a cyber-hub for the whole of Central Africa. I wish them the best of luck: it's a wholesome undertaking, and much-needed – if local Internet speeds are anything to go by. Anyway, they'll be needing a security partner if they're planning on becoming a bit of a cyber-Mecca – and that's why we were invited to gig. I say gig, but really it was all quite formal: we were invited to a reception with Gabonese president Ali Bongo Ondimba. Naturally, I was flattered and honored. Incidentally, that upper torso tells me Mr. Ondimba benches maybe three times what I can. Respect: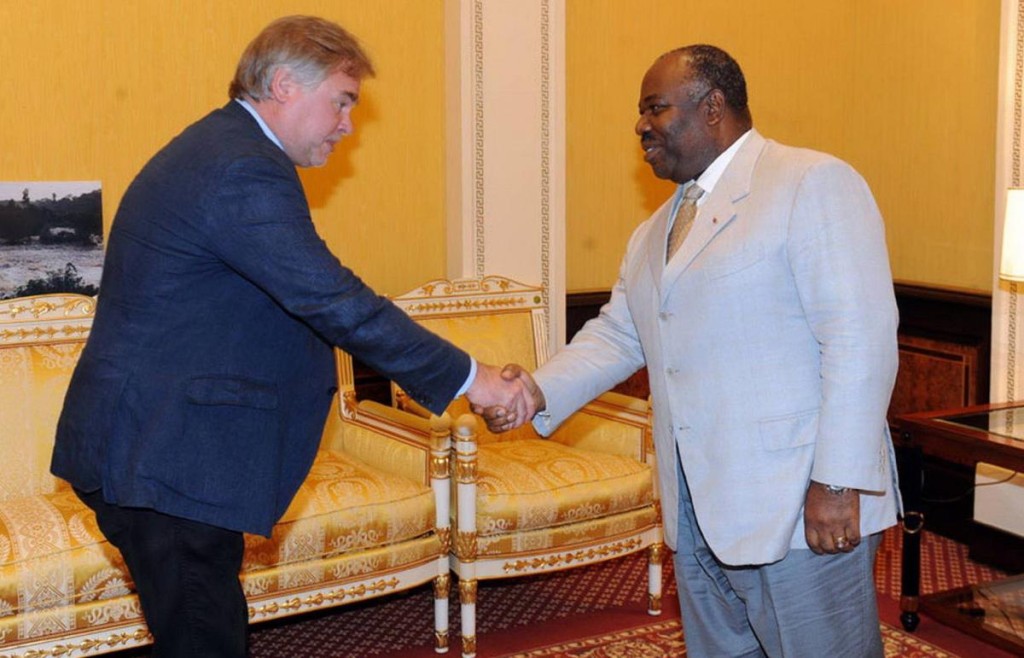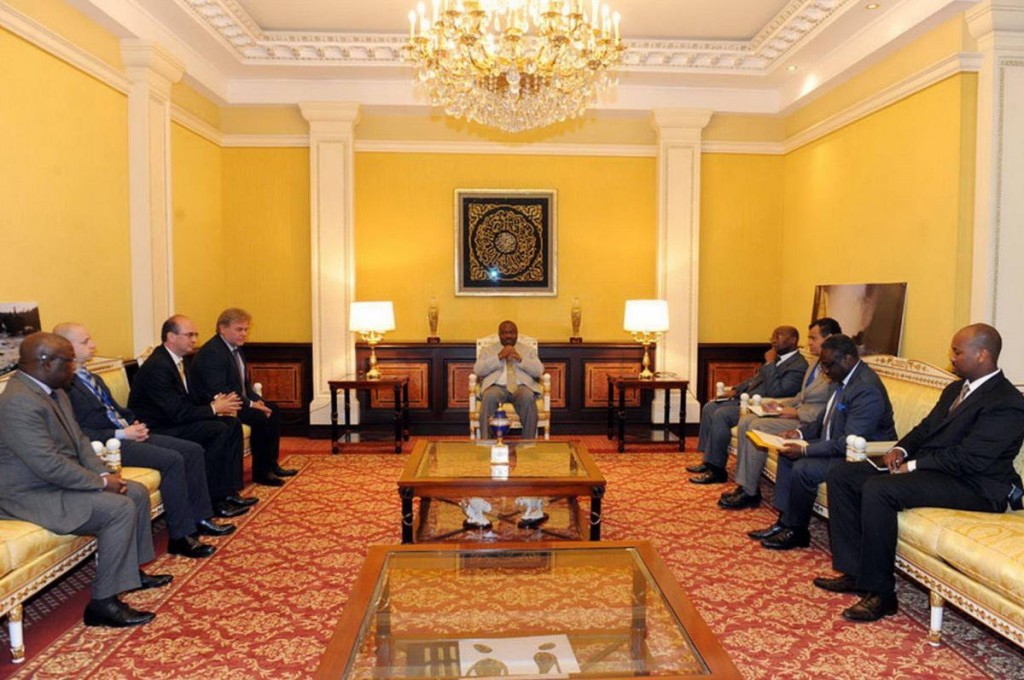 Here's the view from the hotel:
We didn't get a look at much else worthy of pics; however, on the plane afterwards we got a quick view of the fantastic Kongou Falls. Must get down to see them next time in Central Africa…
Africa: done.
Next up: The Holy Land…
2. Israel
A continent hop in a northeasterly direction up to Israel. A friendly partner meeting and then up the nearby hills just outside Jerusalem (oops – forgotten what they're called. Can anyone jolt my memory?). And that was it!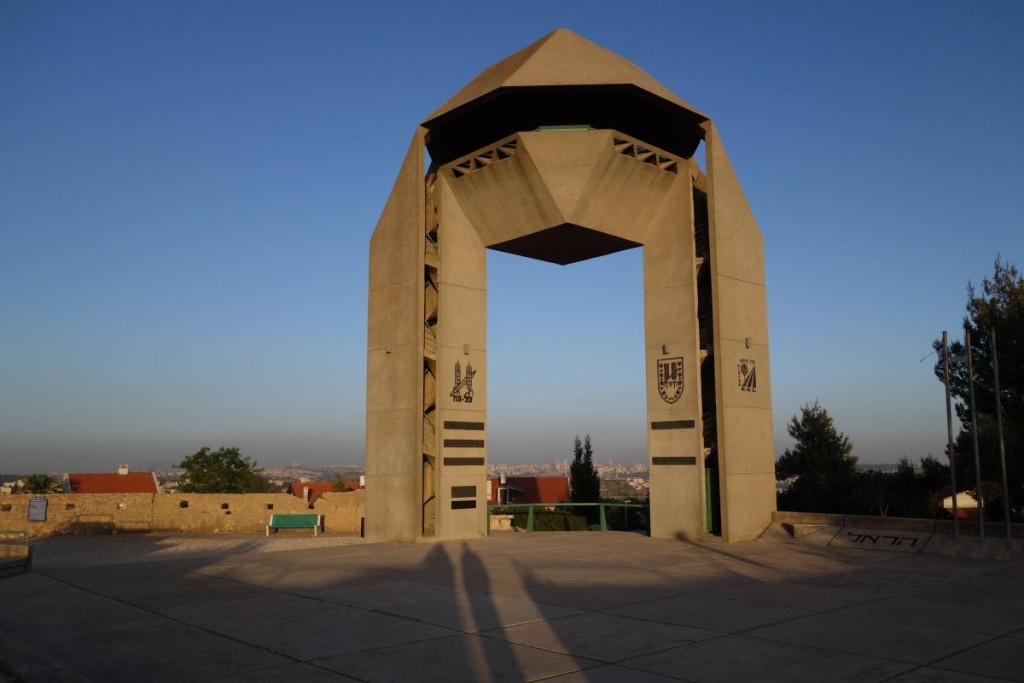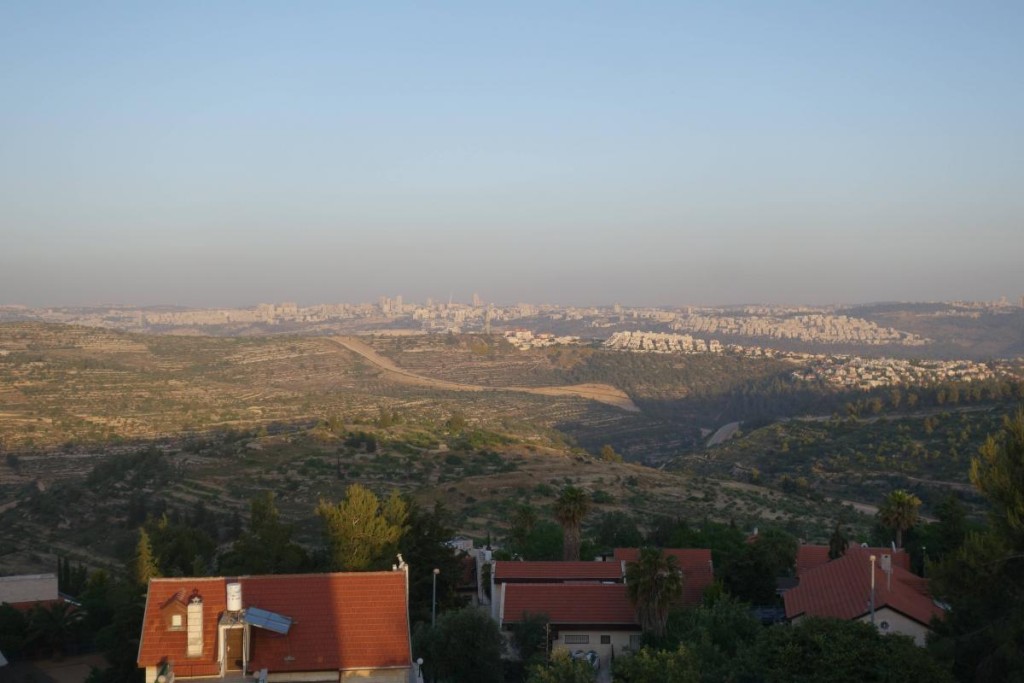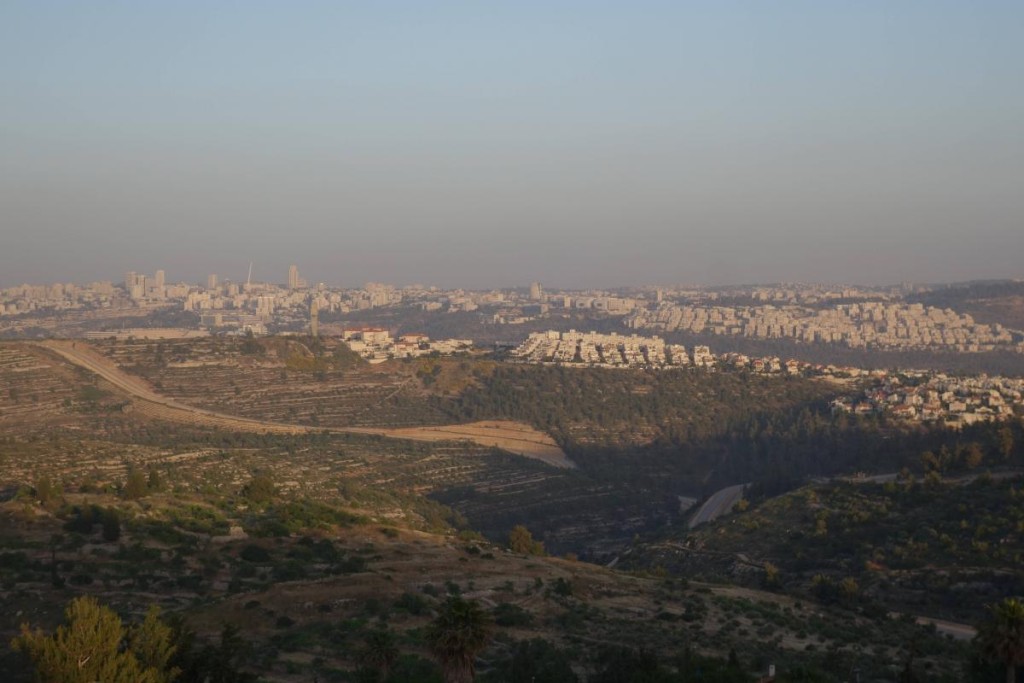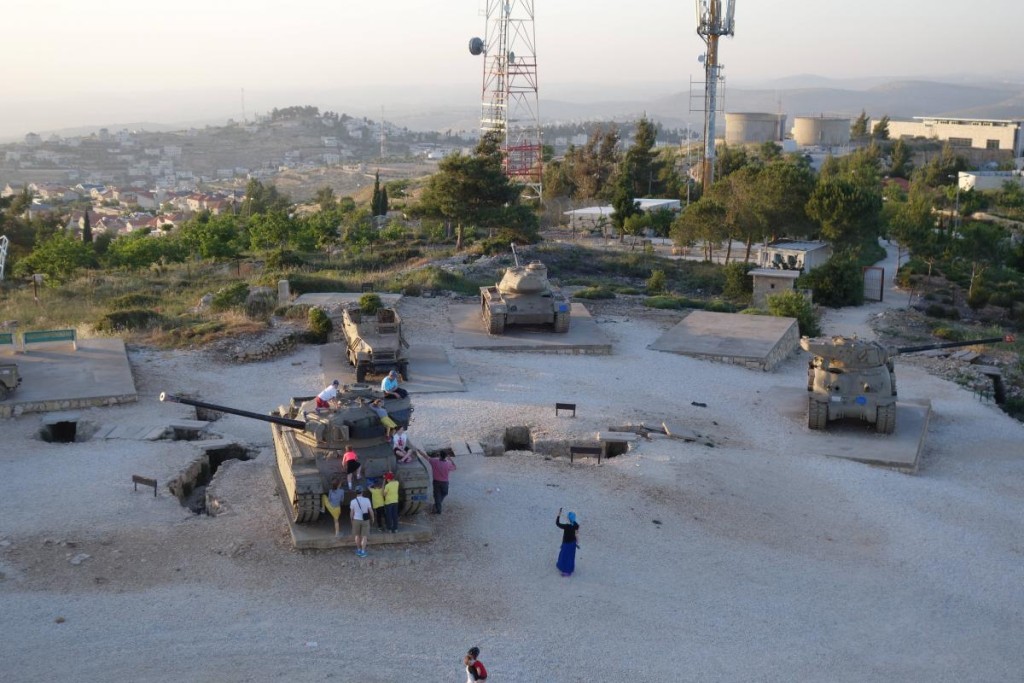 Israel: done.
3. France 
A short flight to Paris. Business, more business, a bit more still, but at least I managed to get in a nice sunset at La Défense: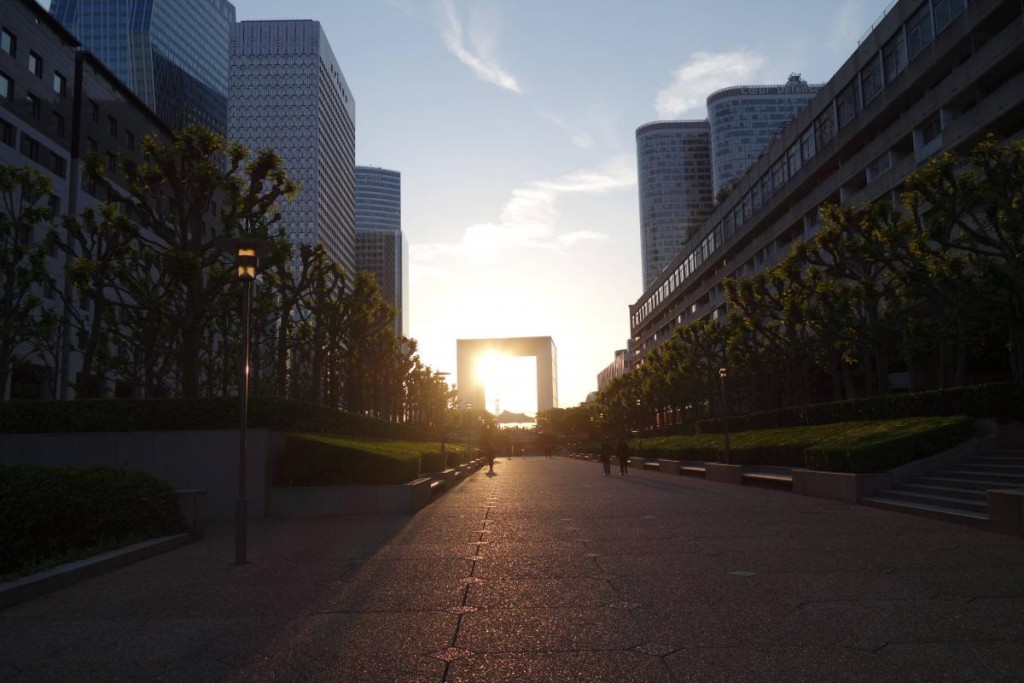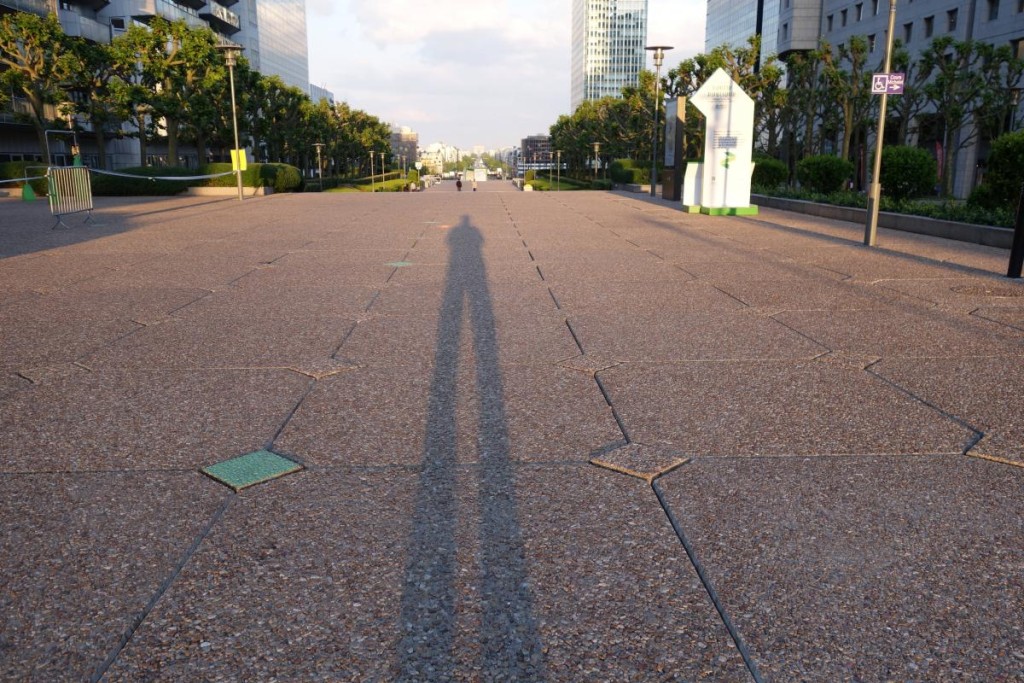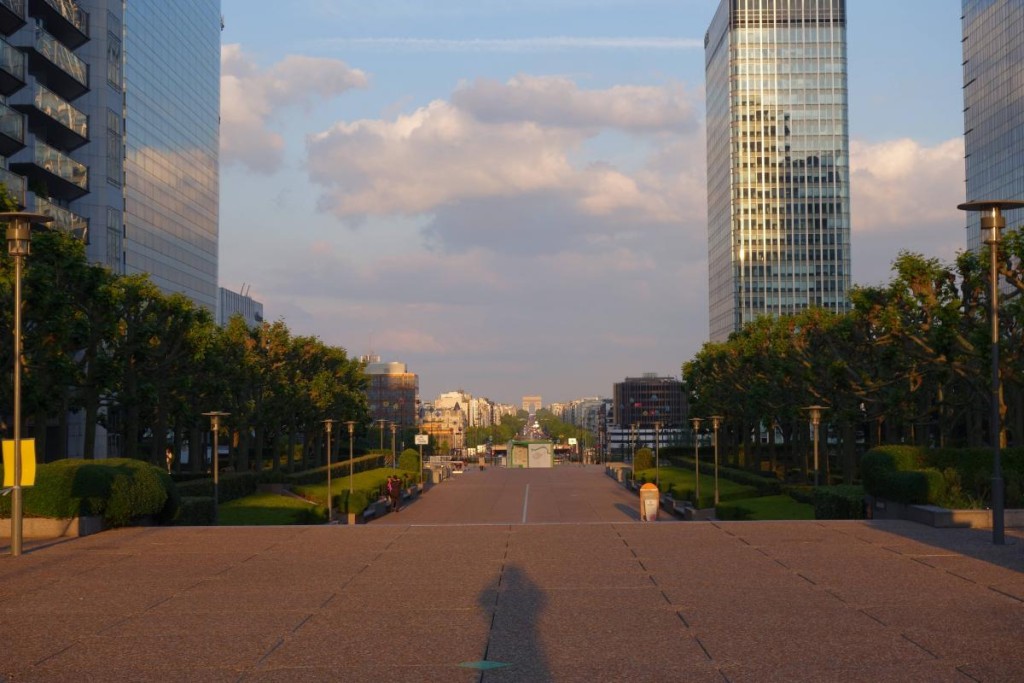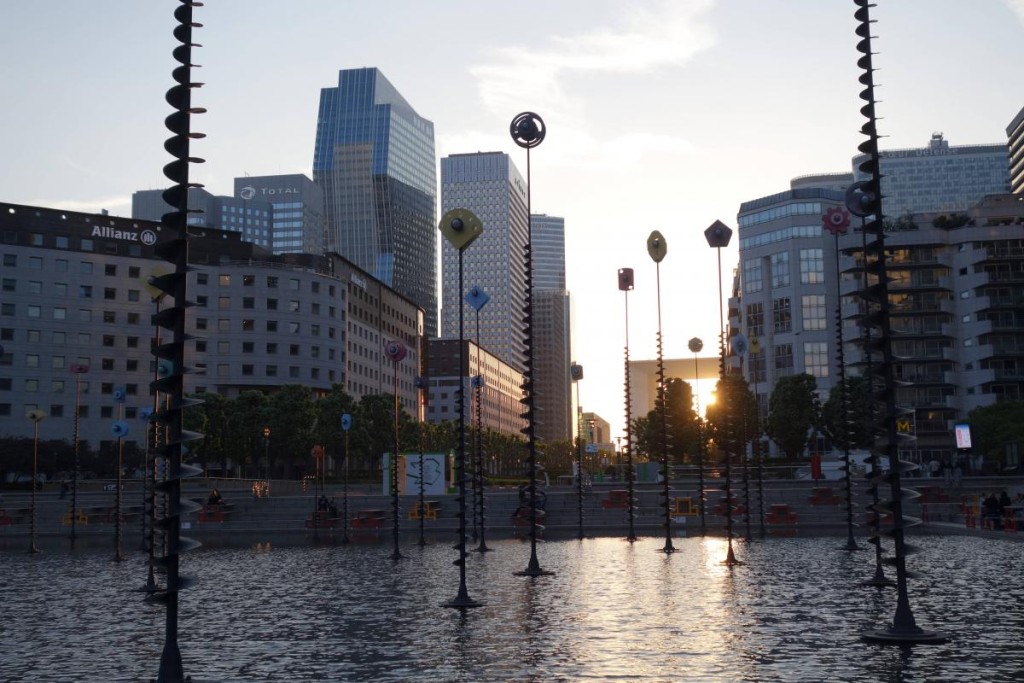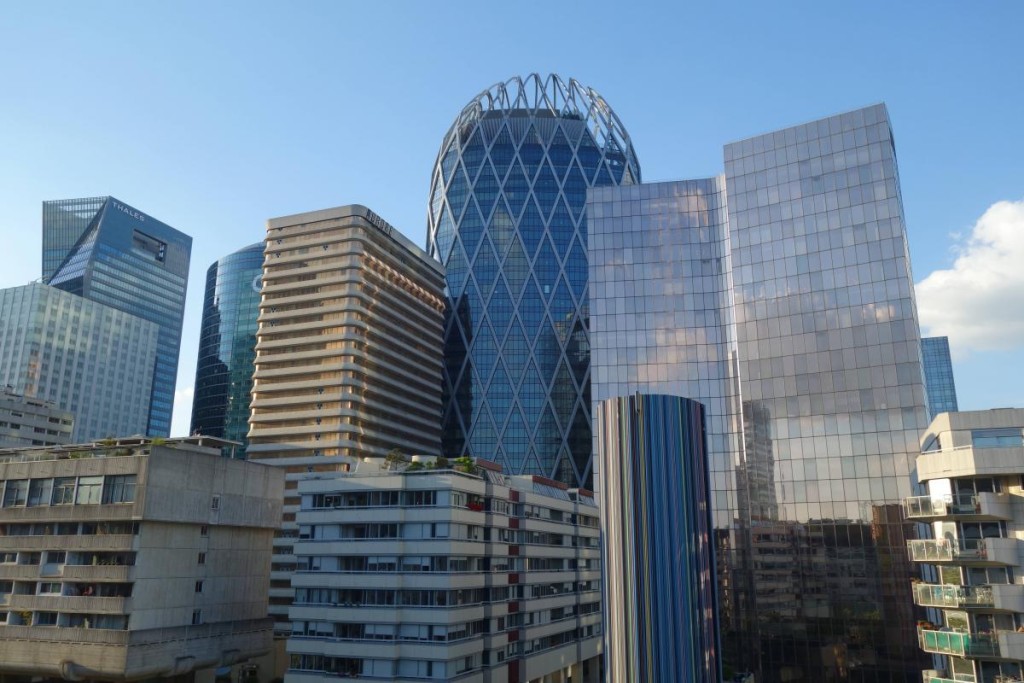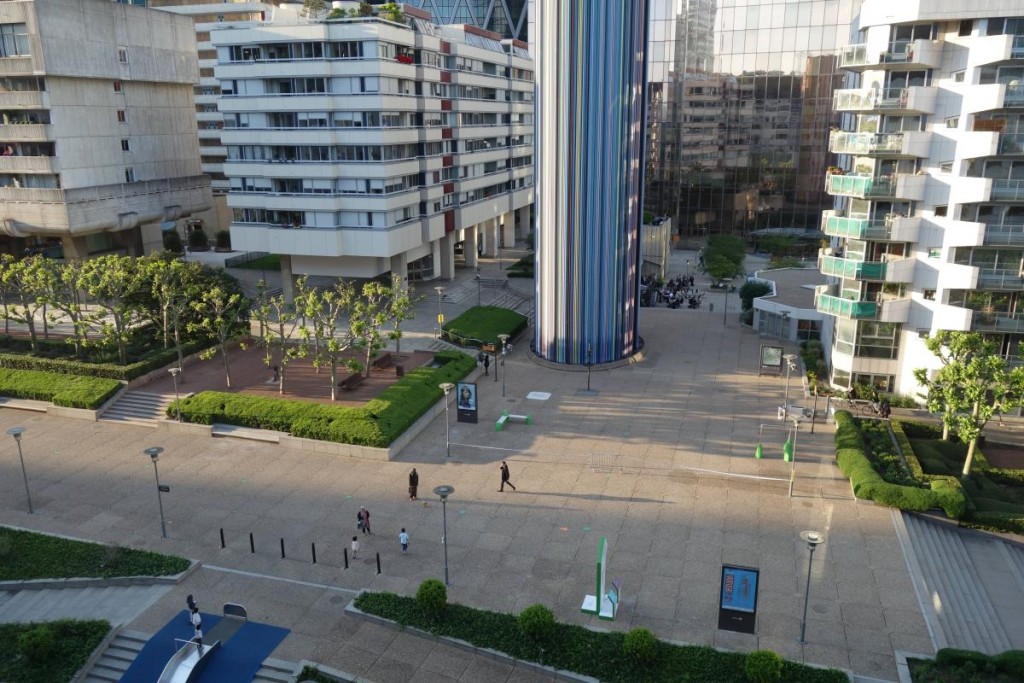 That's was it!
France: done.
Btw, Orly Airport sucks badly. Friendly advice: keep away!
4. Monaco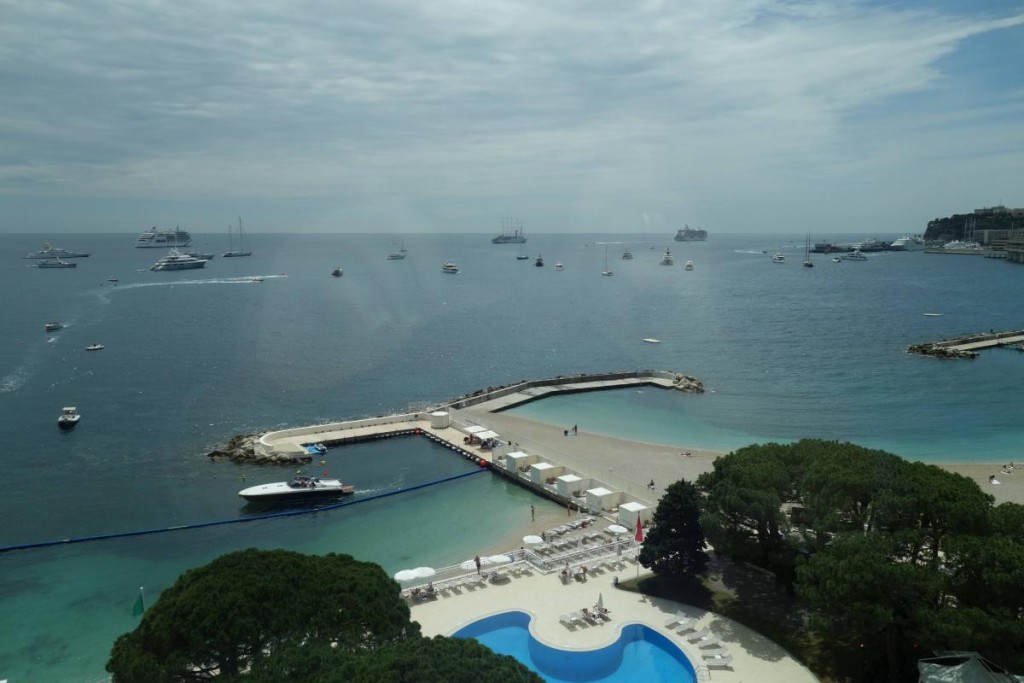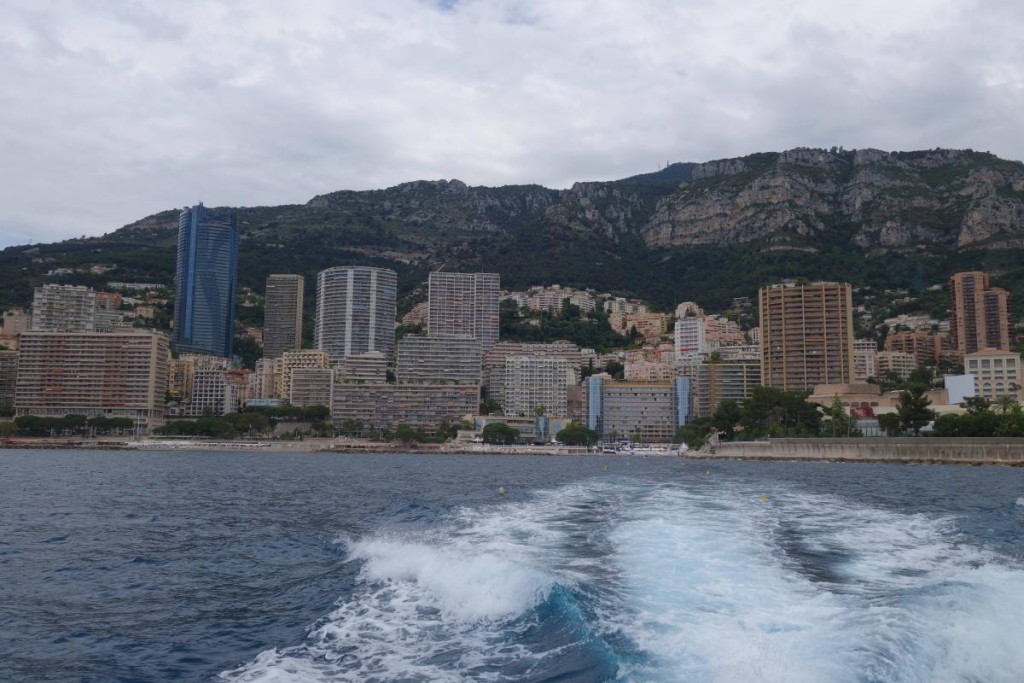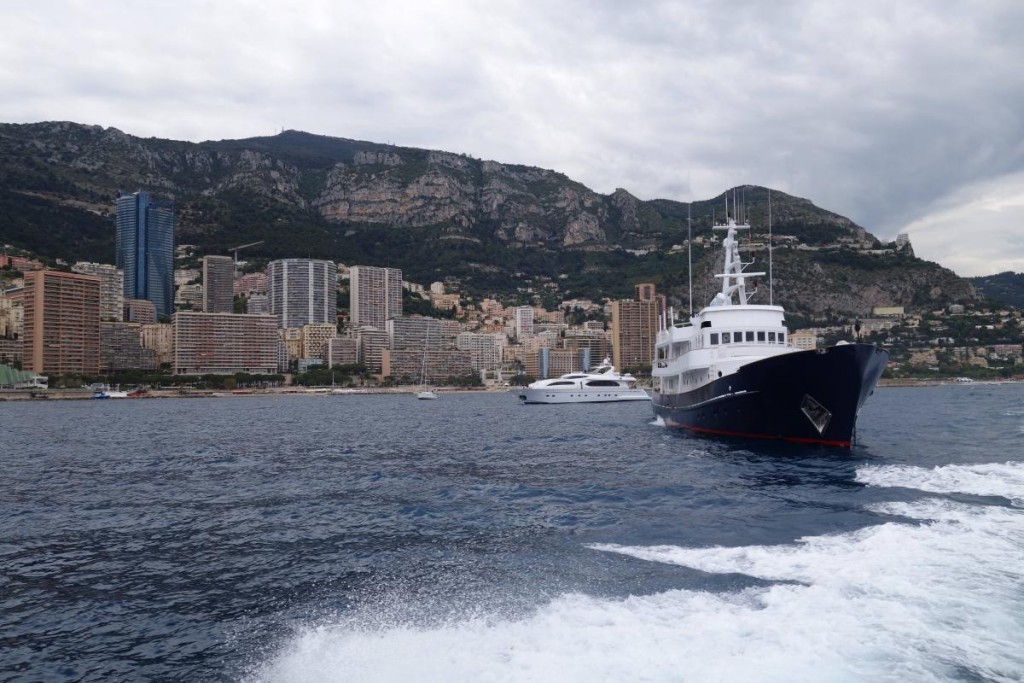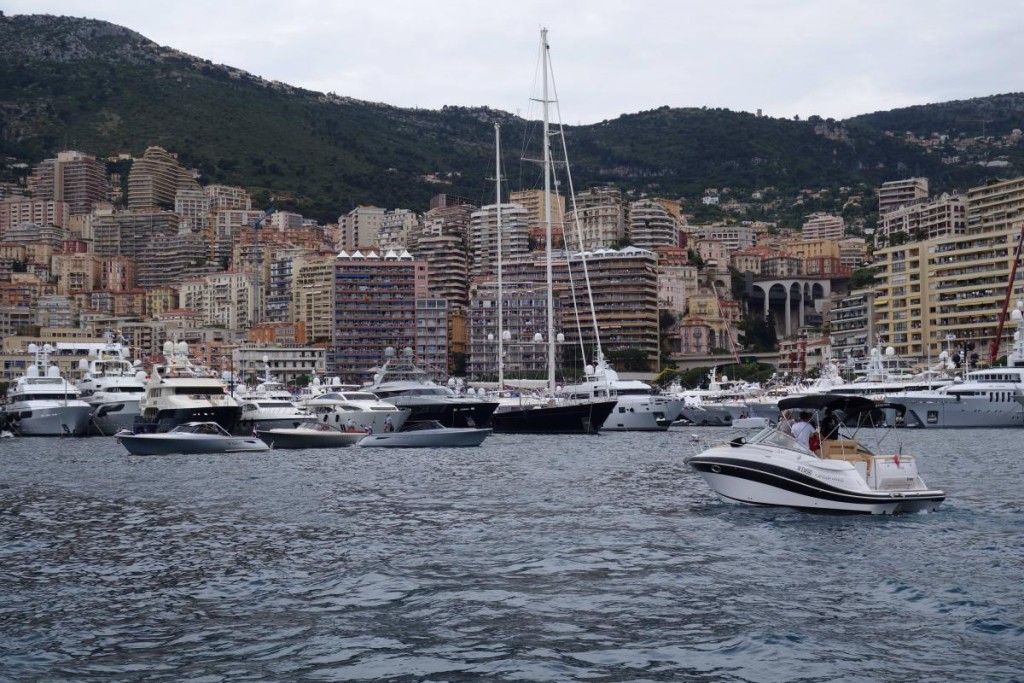 Yep, we were here for the Grand Prix. Seb came second; Kimi – sixth. Not the best result for us of course, but we chose not to get too down about it and instead just soak up the glamor and the noise and the hustle and bustle and the yachts with genuine curiosity!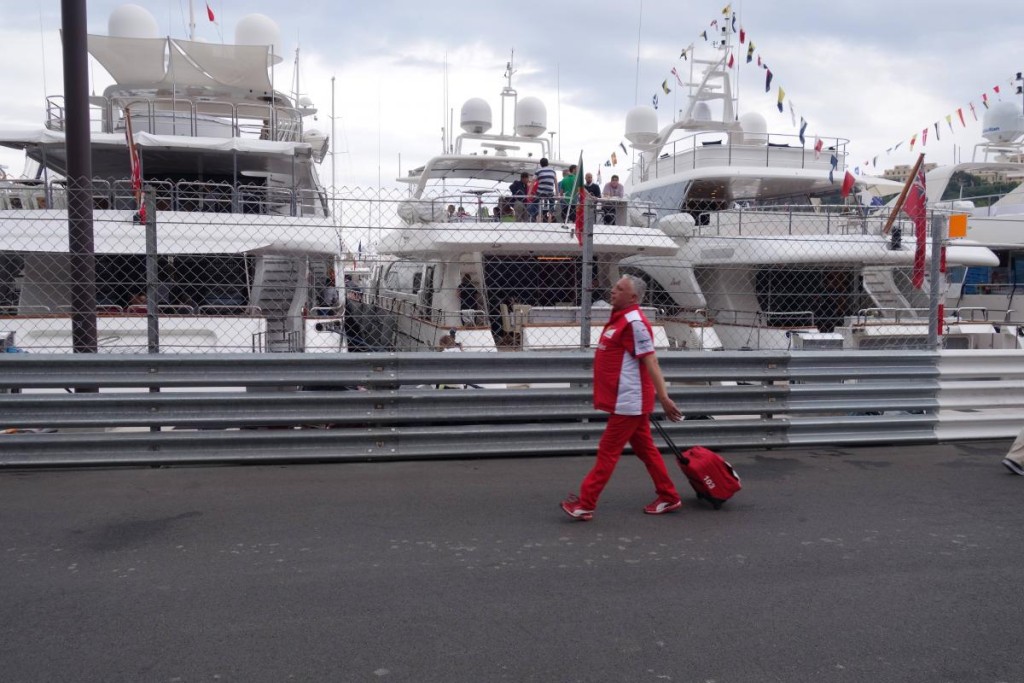 In my book Monaco's a bit too cramped for Formula One. But then there's all that history to the event taking place here. How they gonna put an end to all that because it's a bit of a squeeze? Hmmm. F-1's still a delight here overall though – but only for the non-claustrophobic :).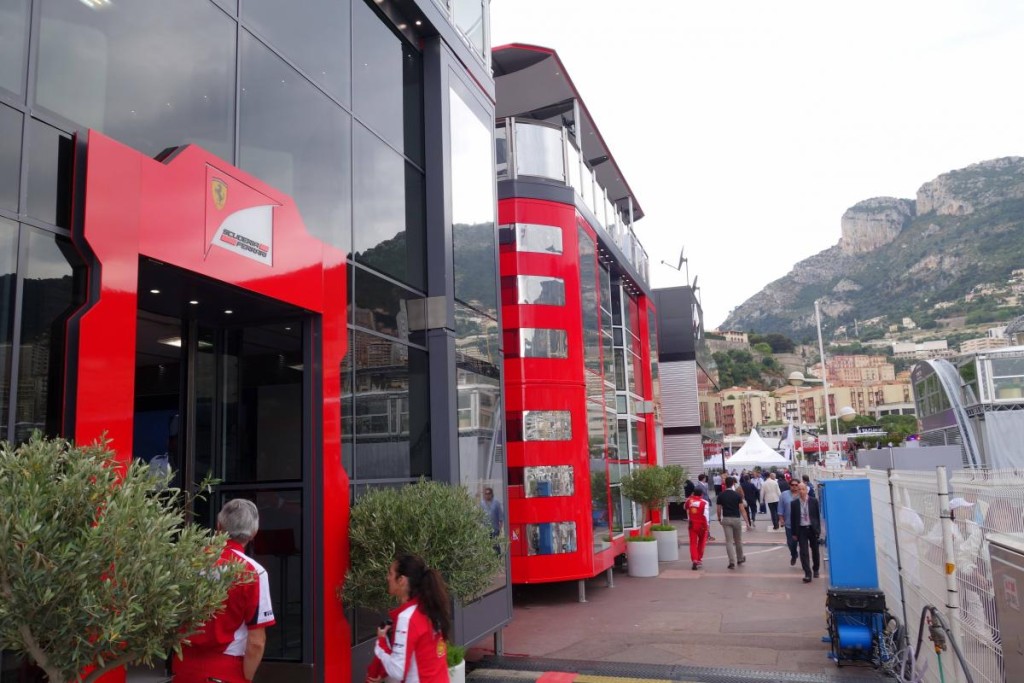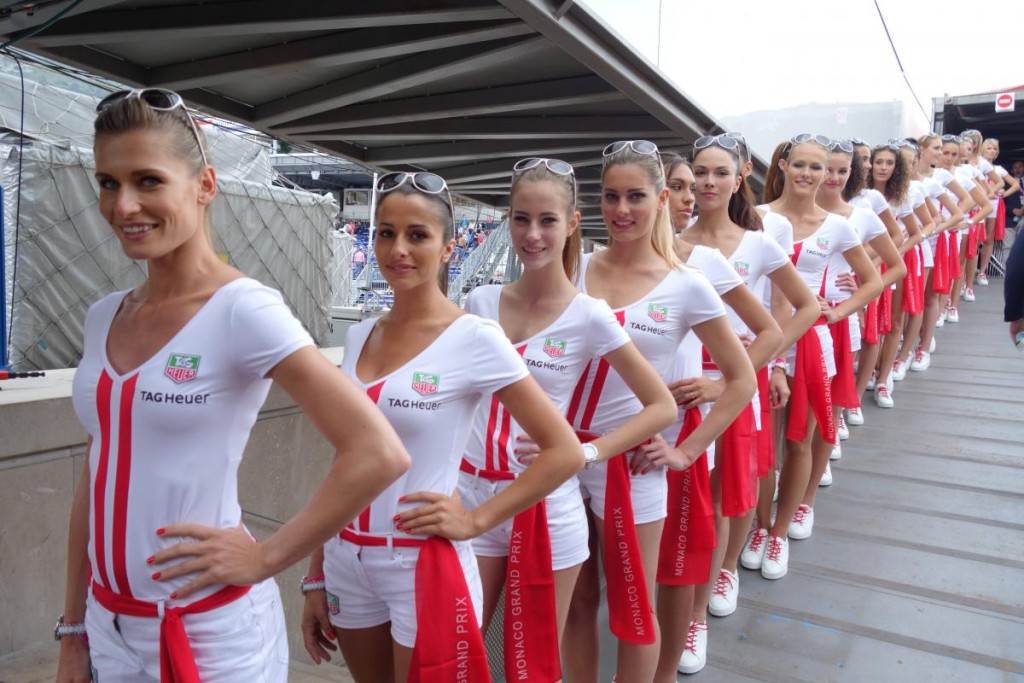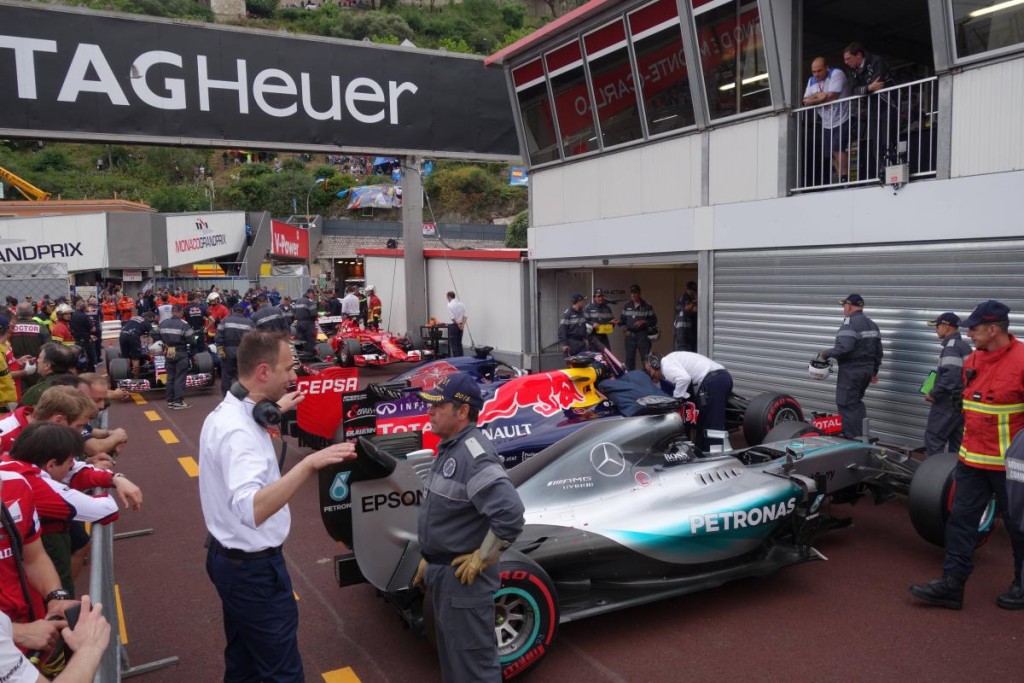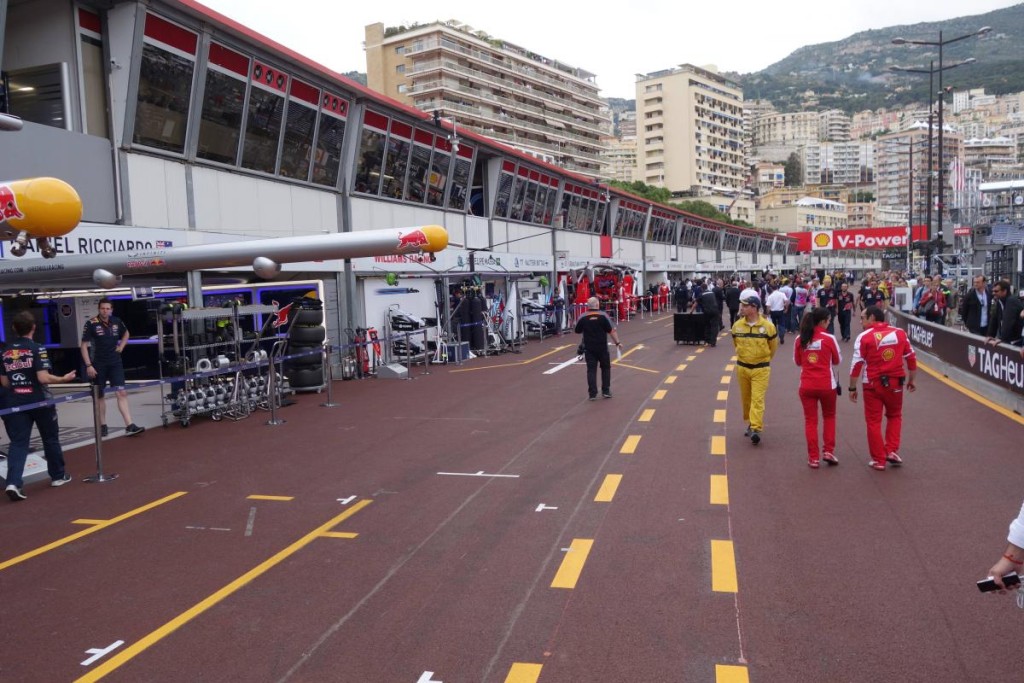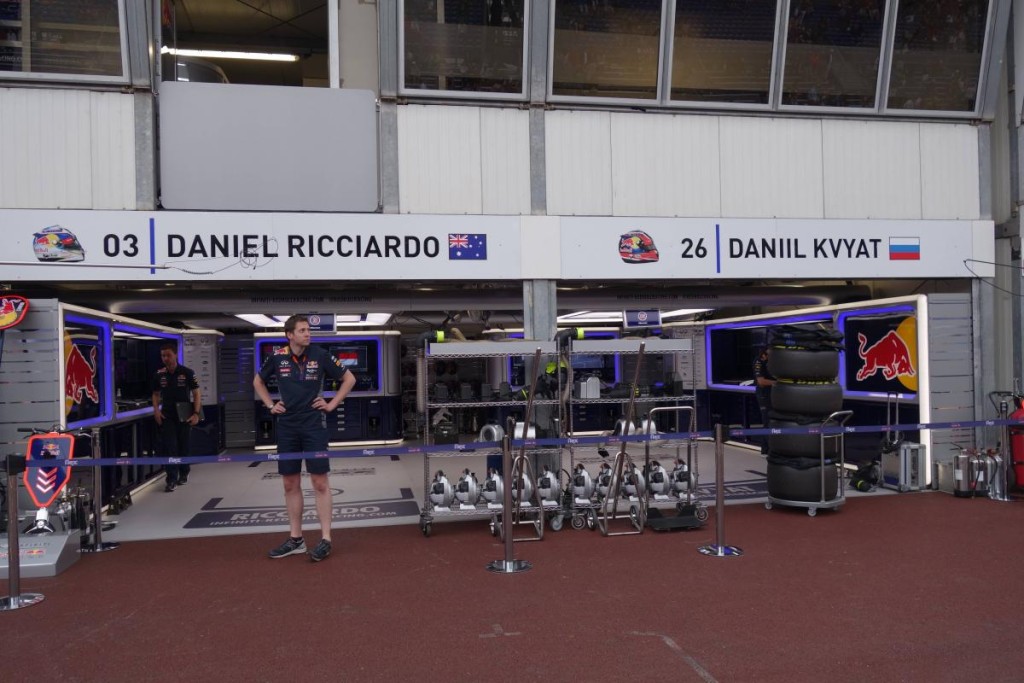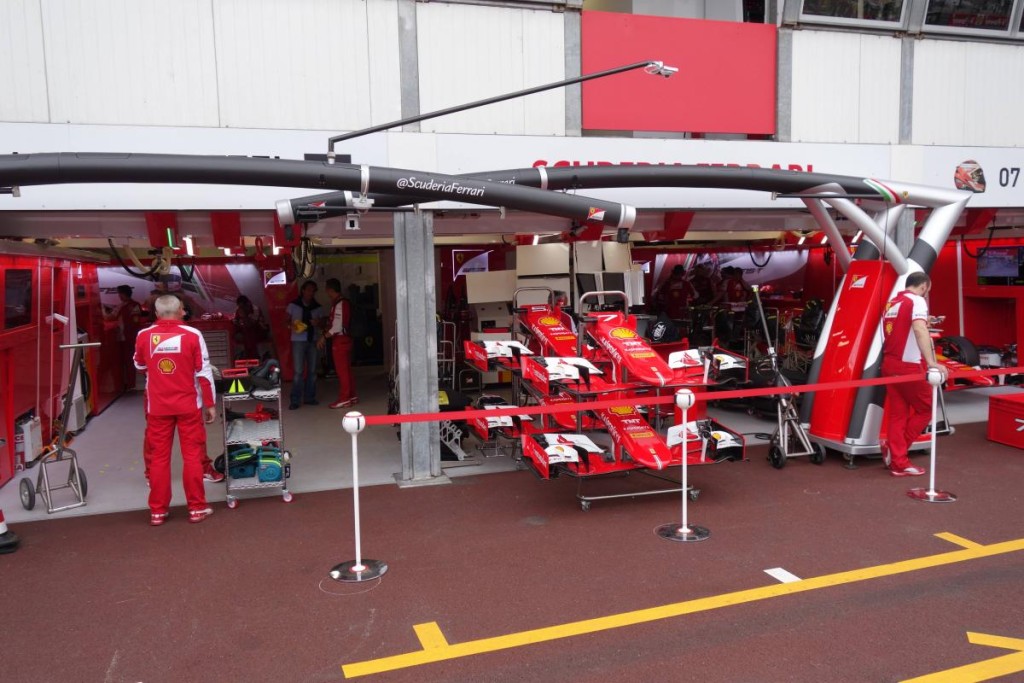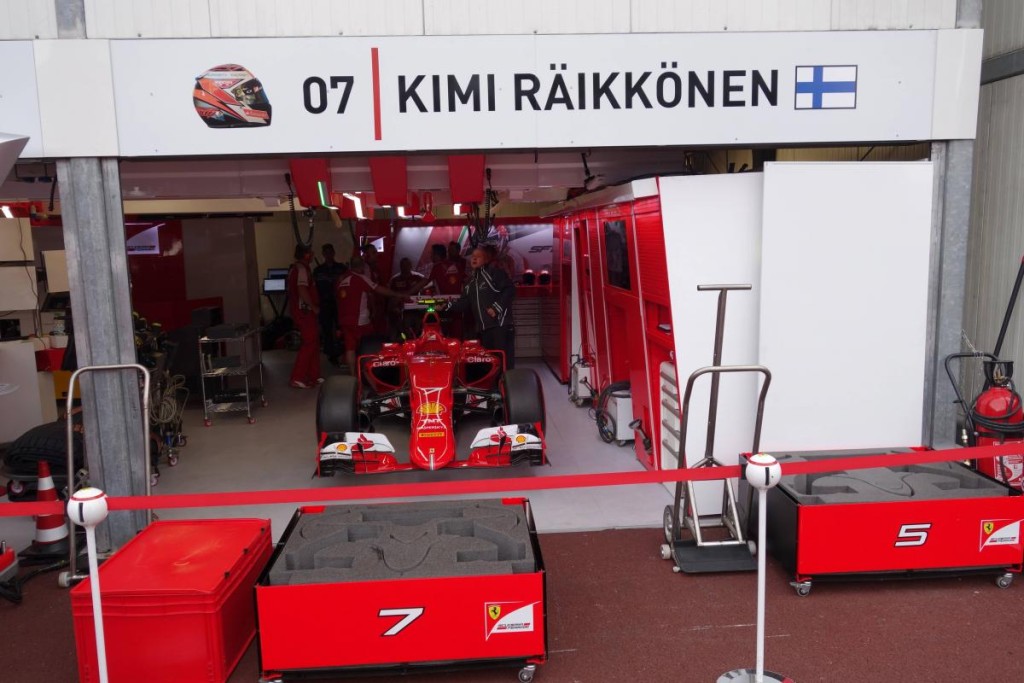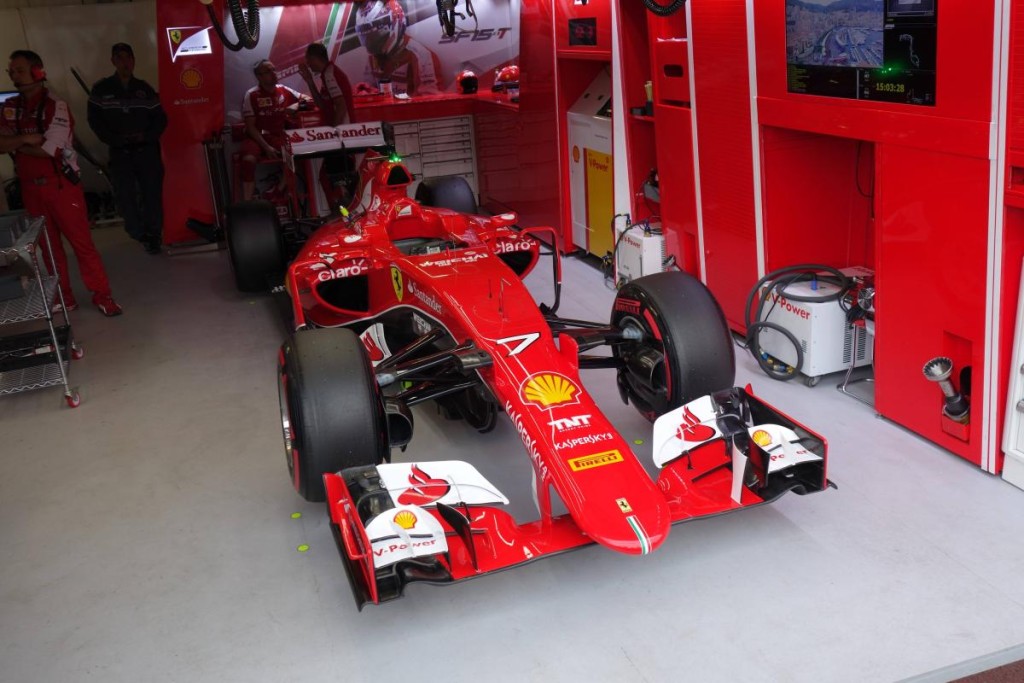 Kimi's car…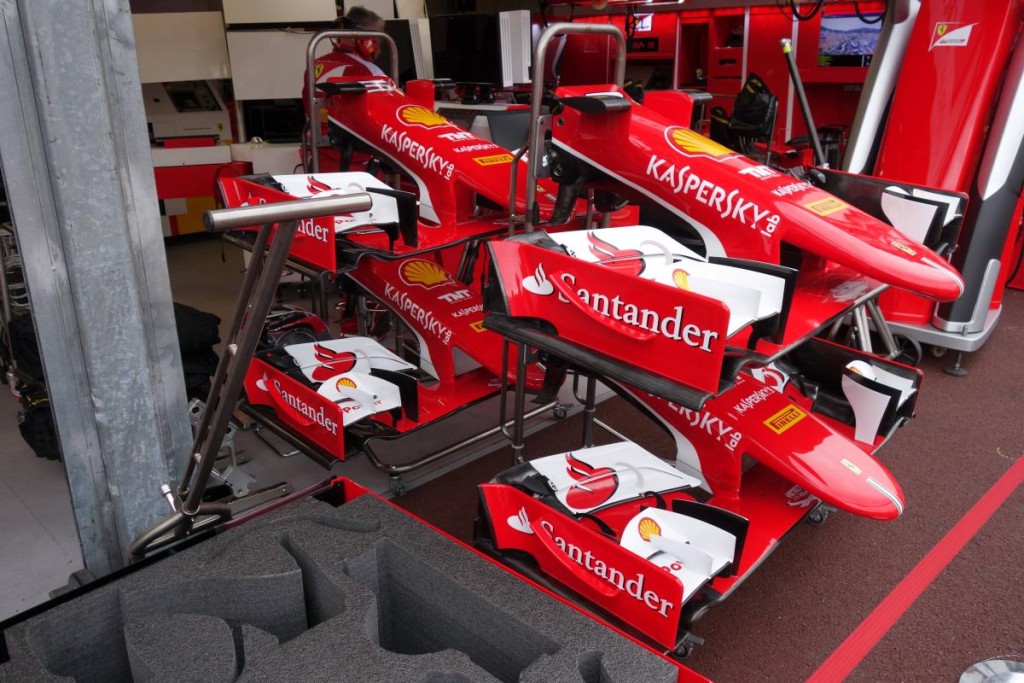 …and a few spare noses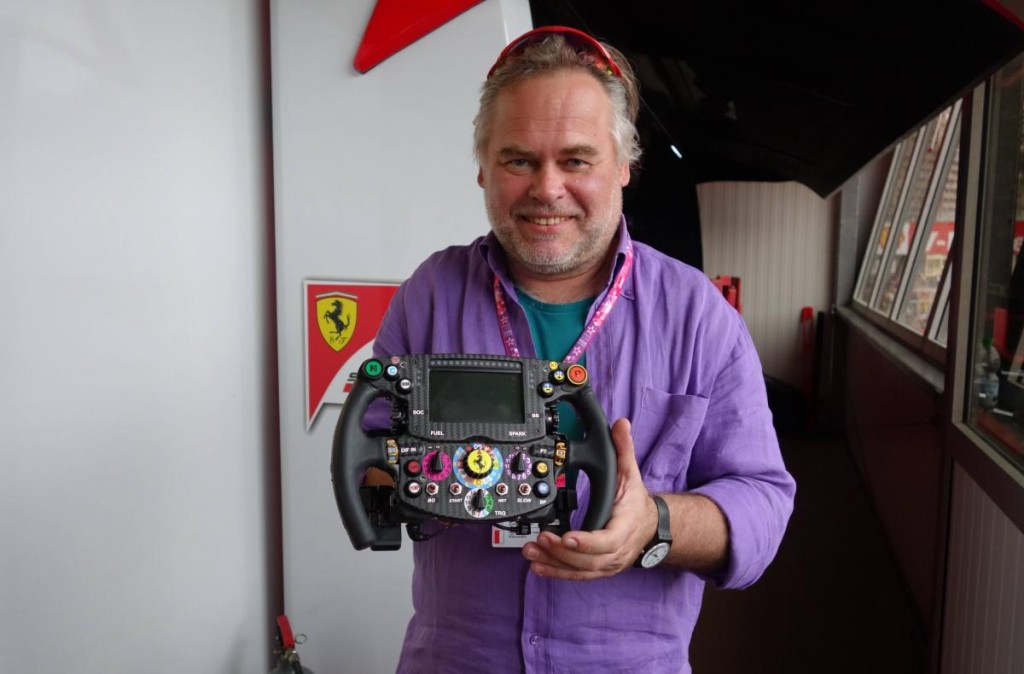 Kimi's new steering wheel gadget!
And that hustle and bustle I mentioned: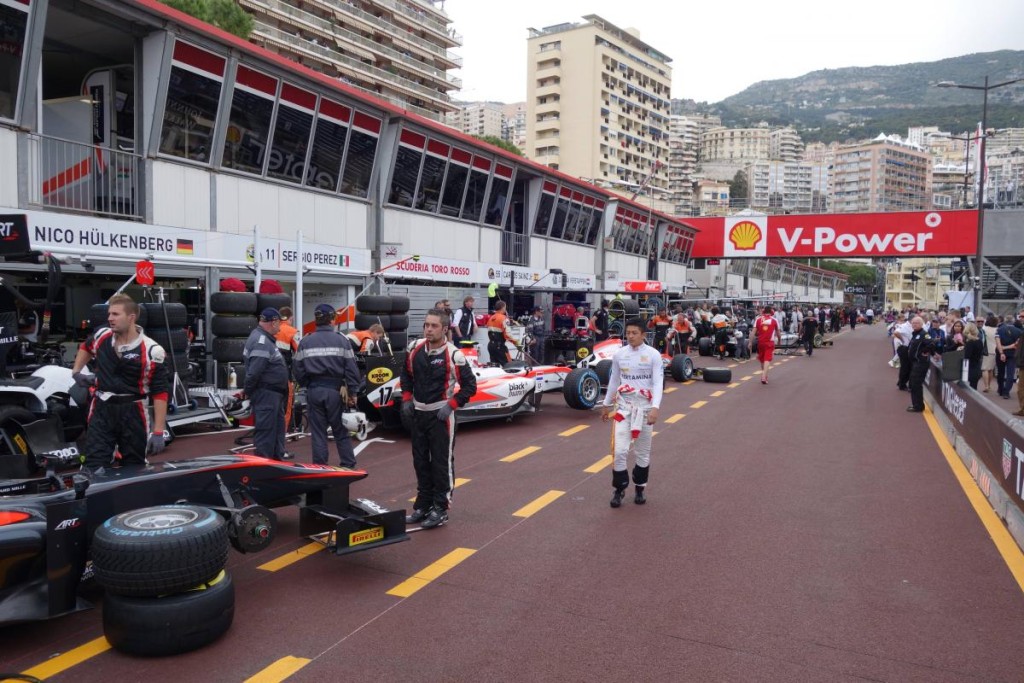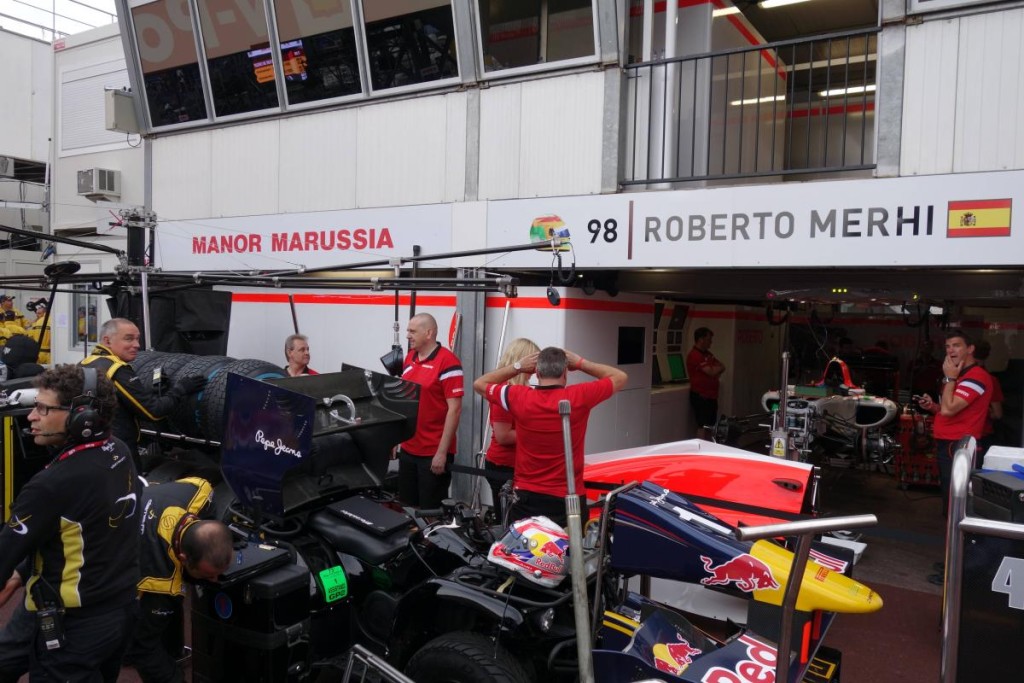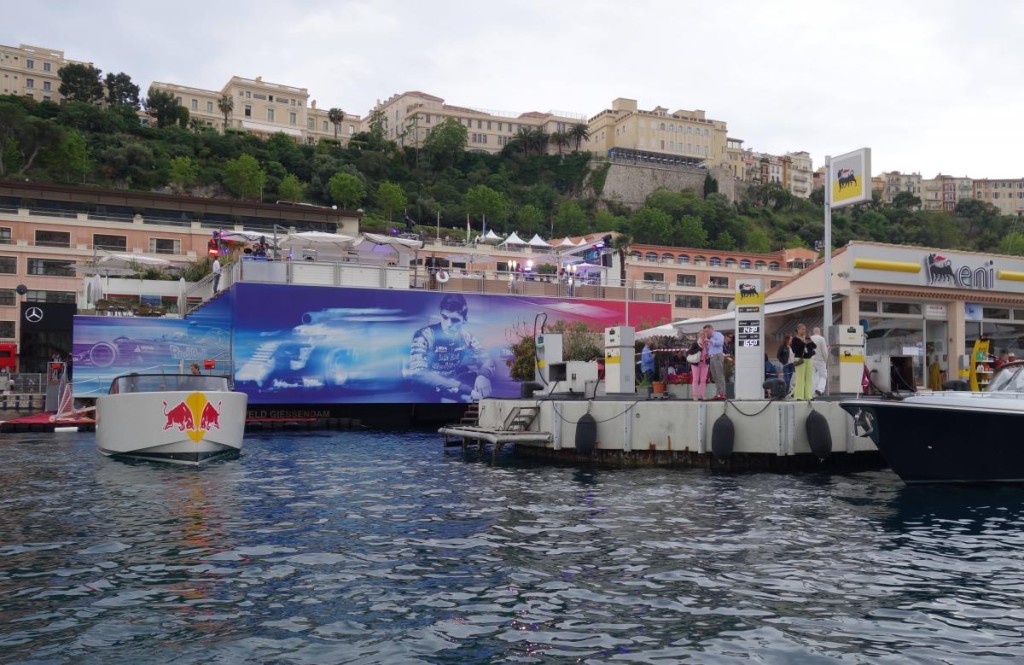 Yacht-spotting here is almost as enjoyable as the Formula-1! Just imagine how much money is parked in that there marina!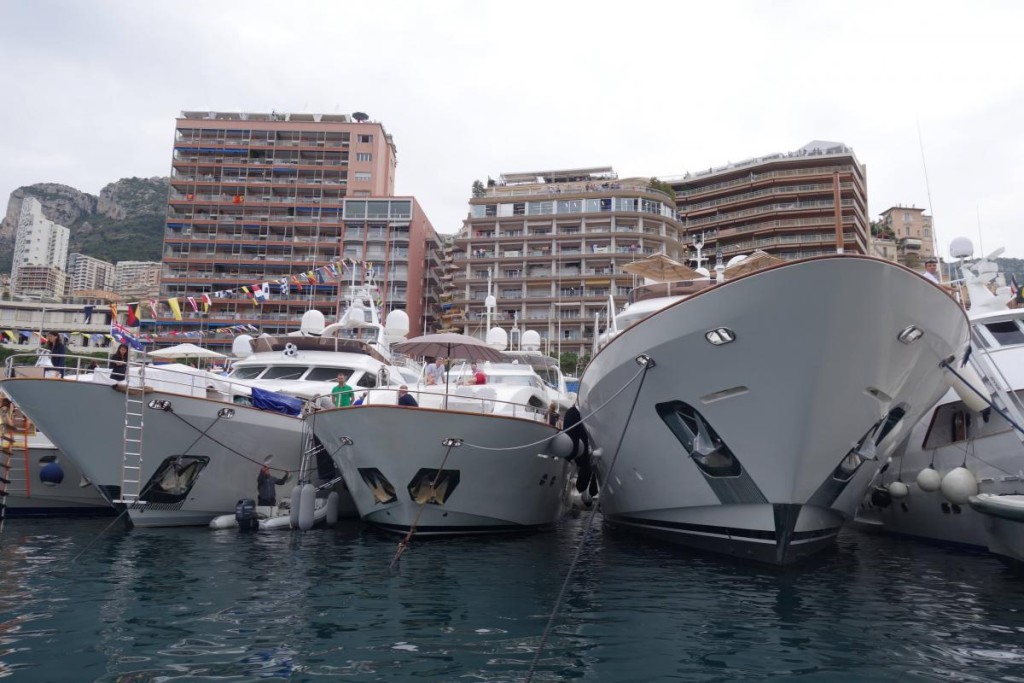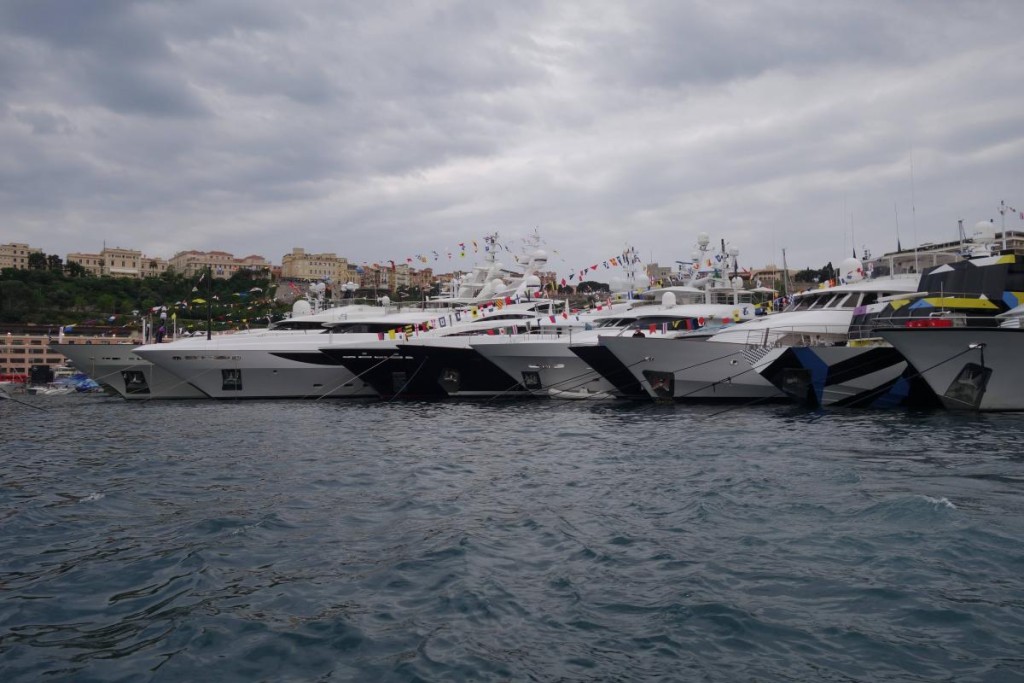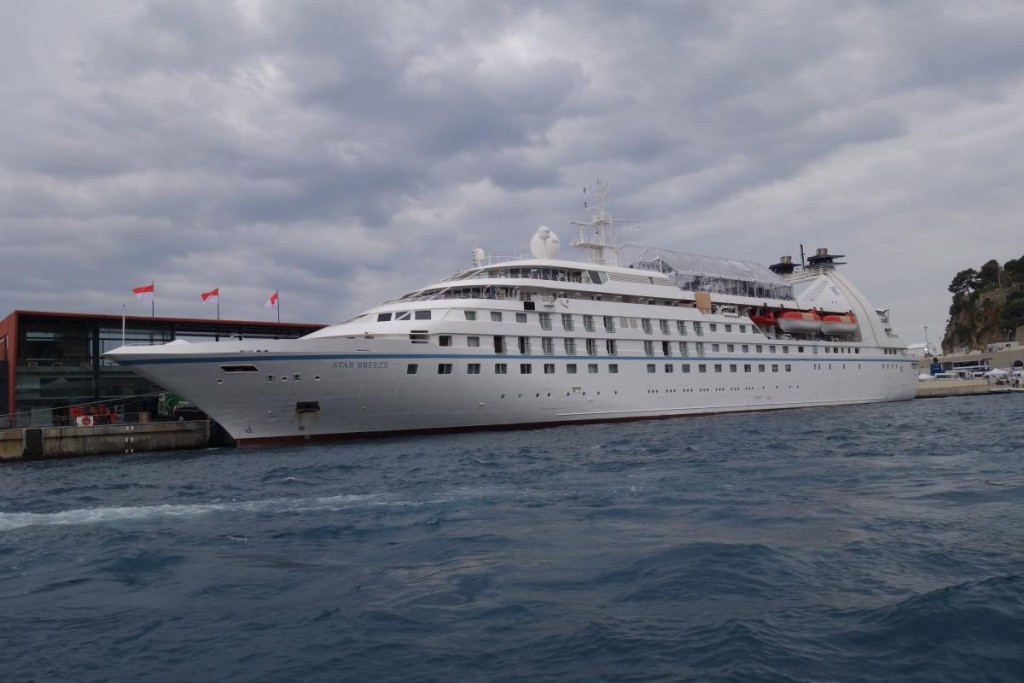 When does a yacht become a full-on ship?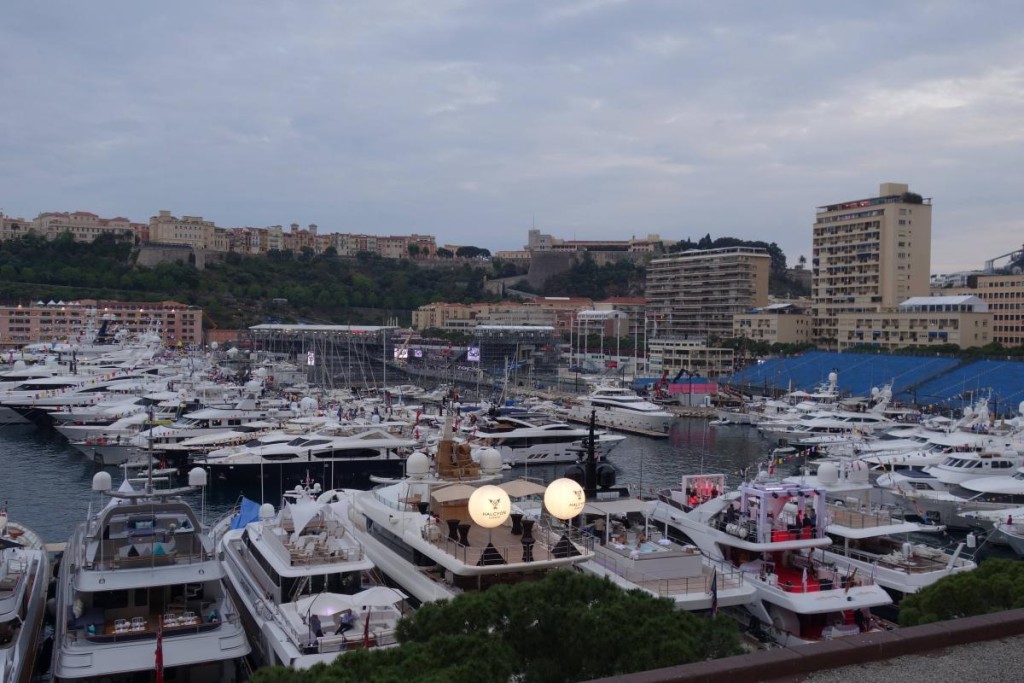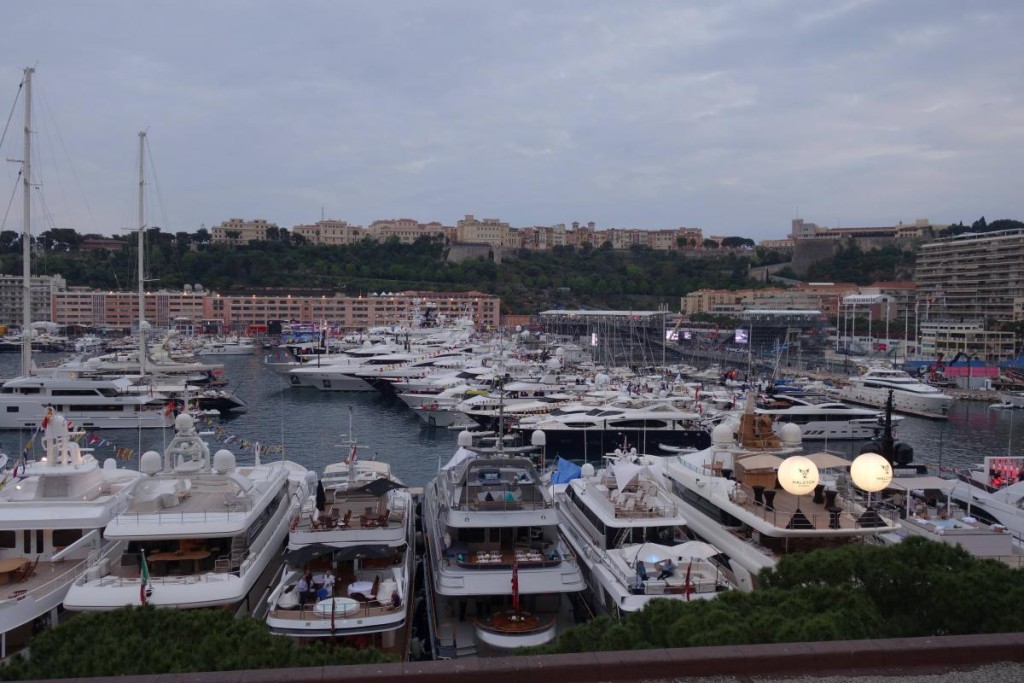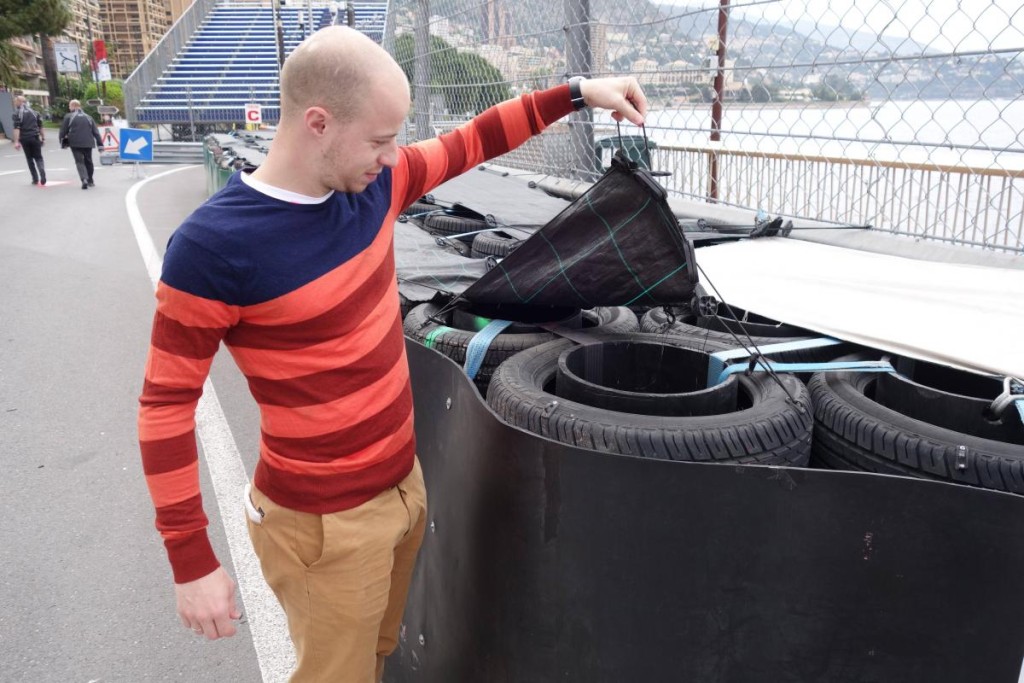 Old-school safety measures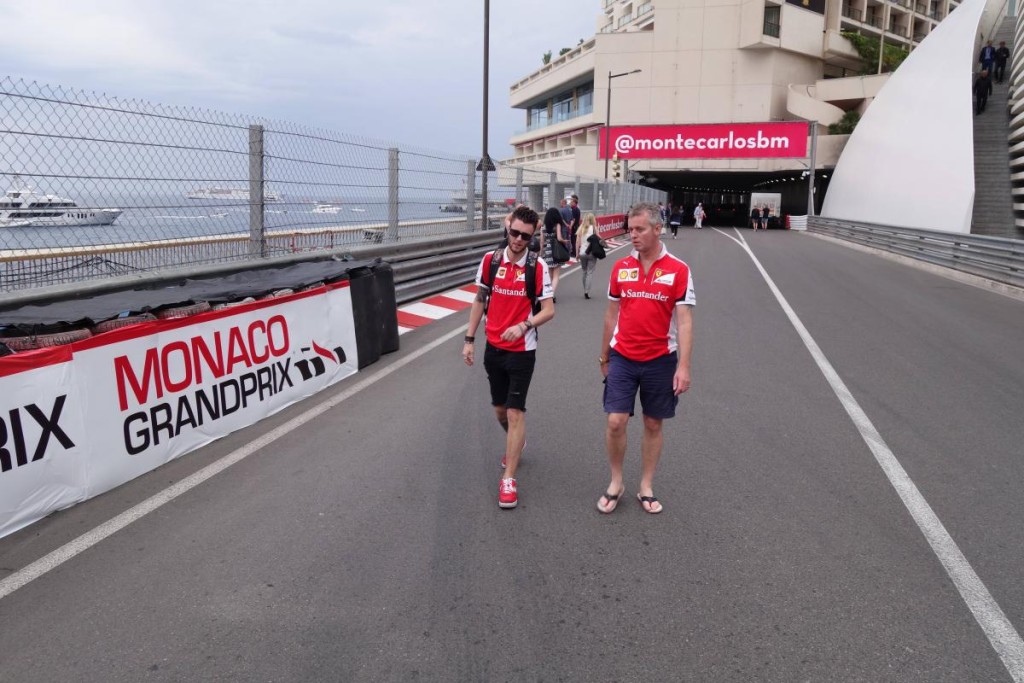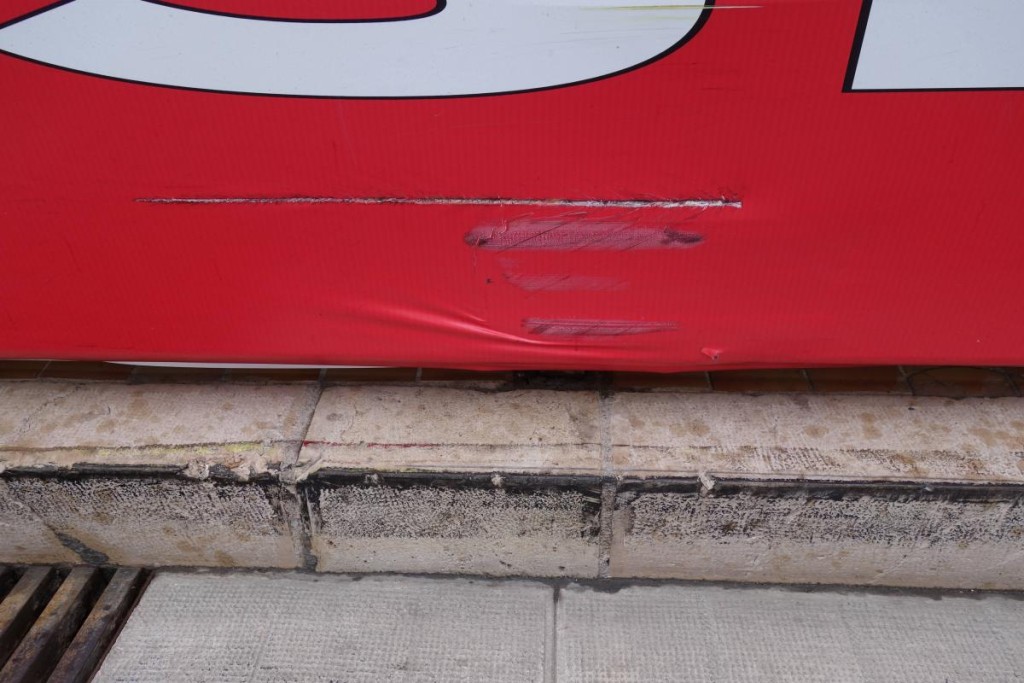 Now that was a close shave :). @ one of the infamously tight bends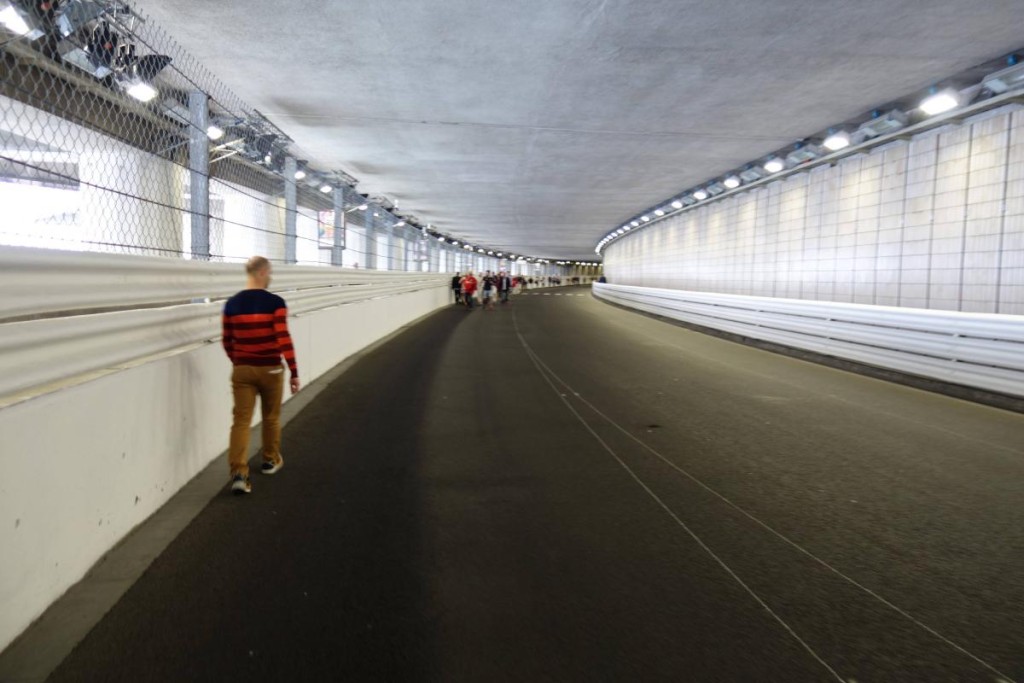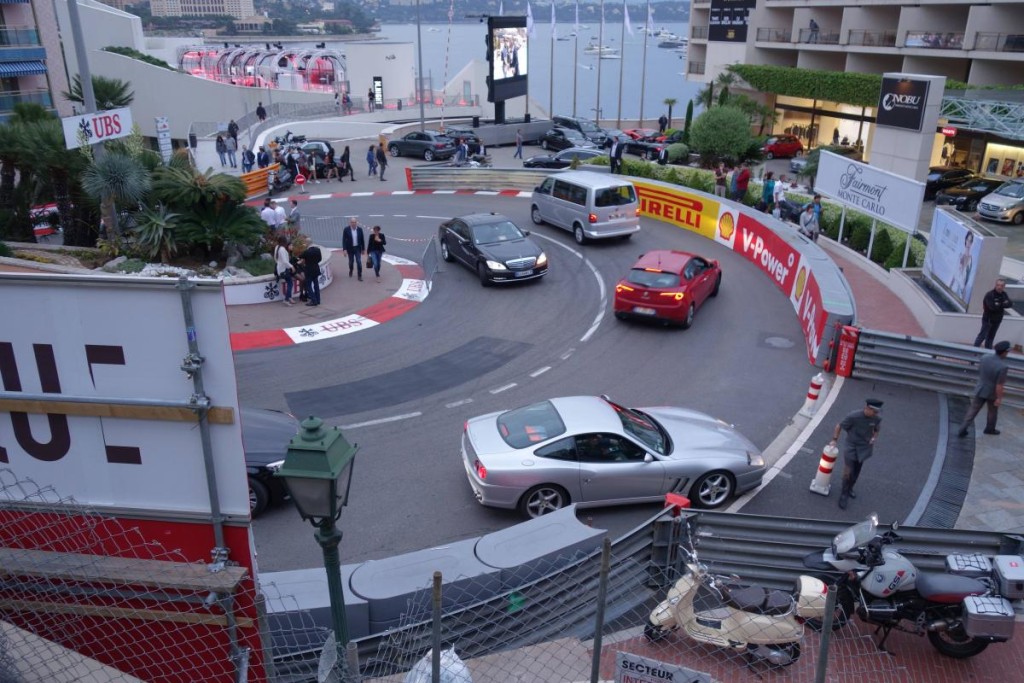 Even more infamous: the Fairmont Hairpin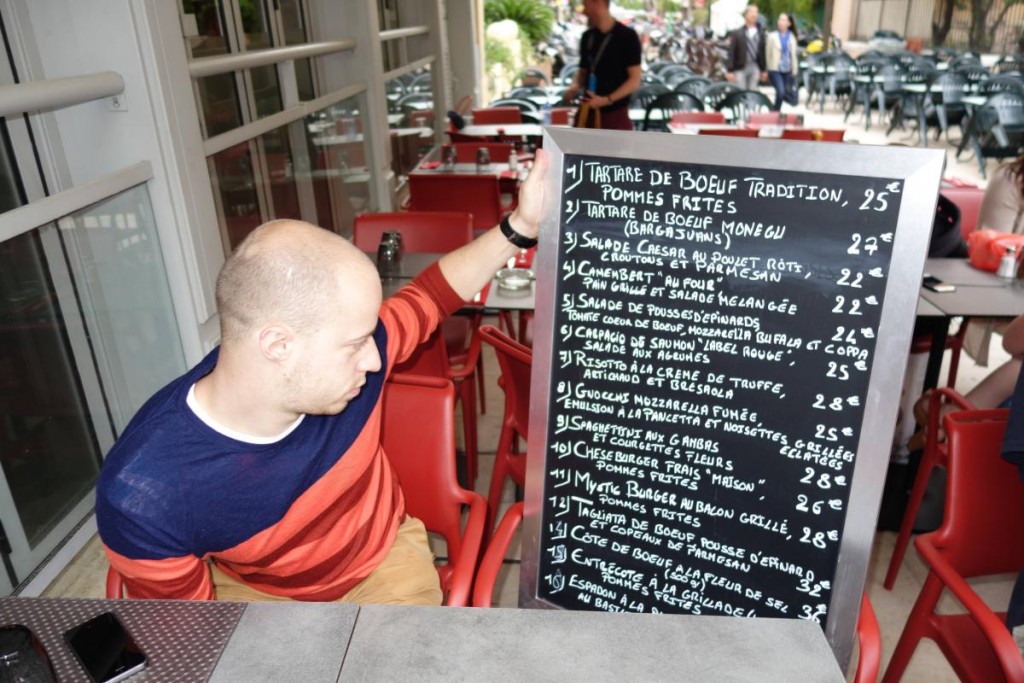 No menus in this eatery; "board only", we were informed :)
After such a tough week, mercifully – a super day. Spoiled only by the nightclub blaring its block-rockin' beats ALL night right under the hotel windows. Won't be staying here again.
That's it for today folks. Back soon!…