Hold on tight! In an off-road vehicle – off-road in Utah.
A few words about the vehicle that transported us about in Utah. And let's not forget the super chauffeur…
Here she is, a classic of the genre, giving the Land Rover Defender a run for its money: the Toyota Land Cruiser. Quite an old one at that. Only demonstrates the ruggedness of this remarkable 4×4: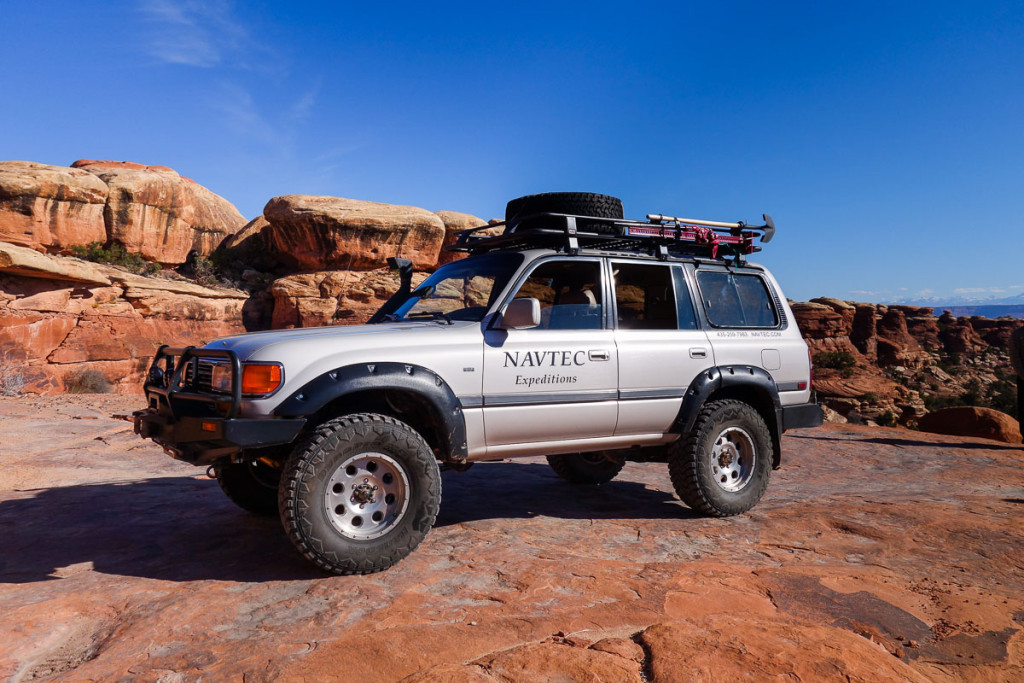 At first I wondered why the need for such large wheels and tires…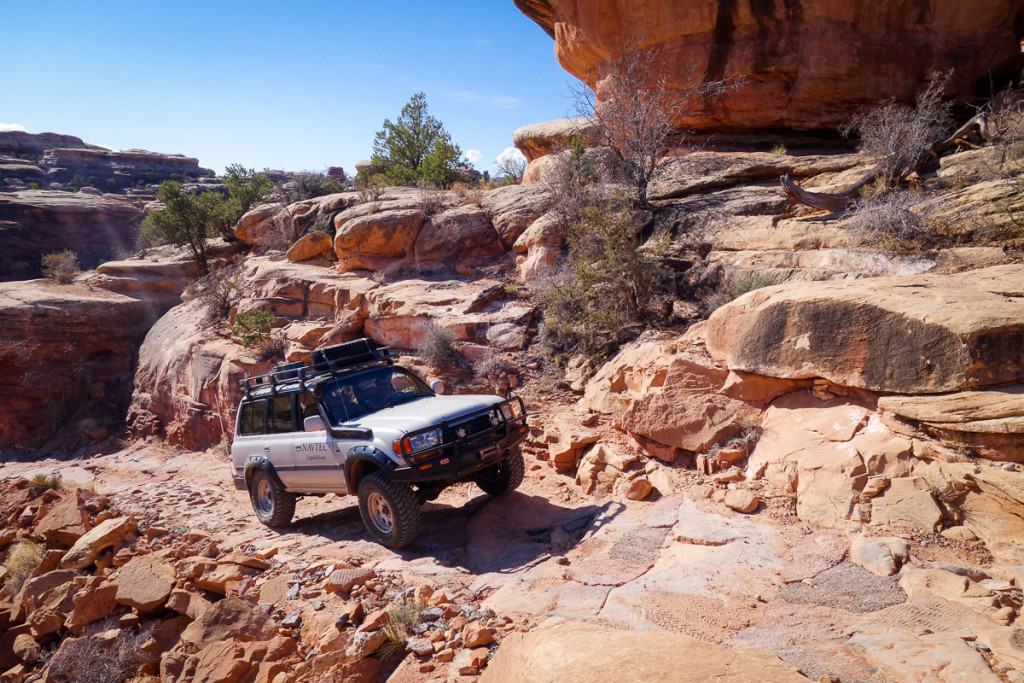 … I quickly found out: Extreme off-roadness!
As you can see – unevenness, rocks, boulders, jaggedness and steep slopes. No place for your regular sedan's wheels.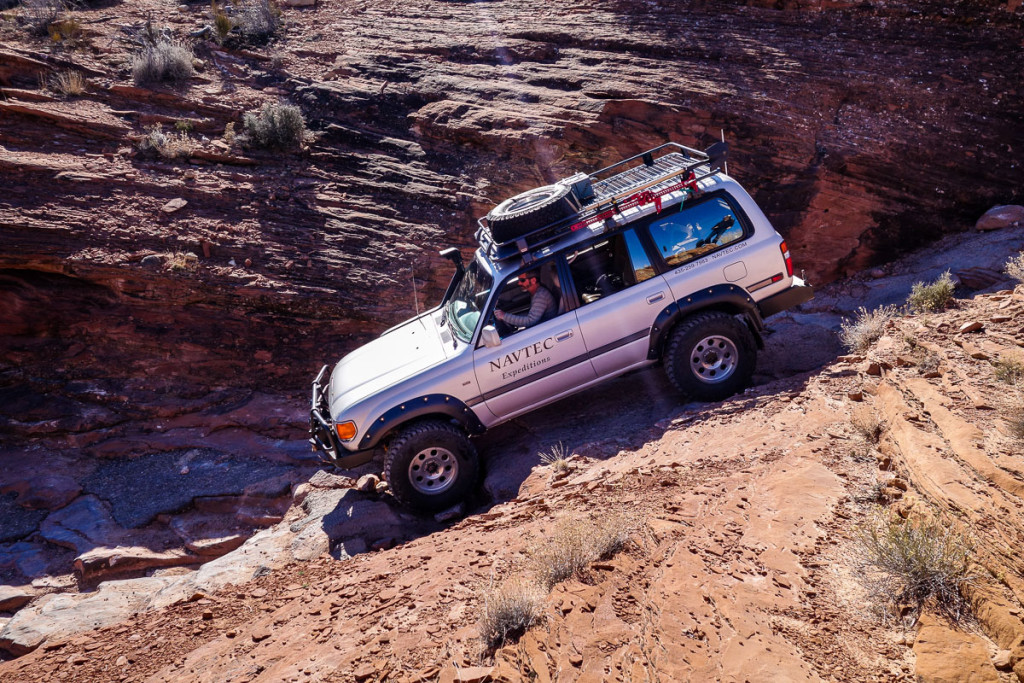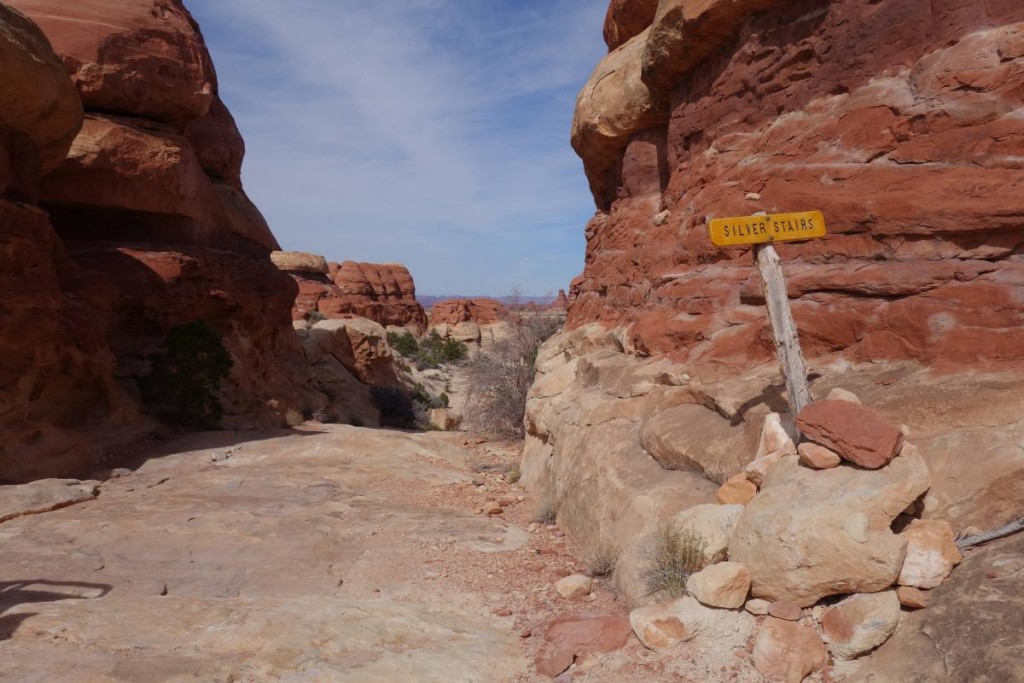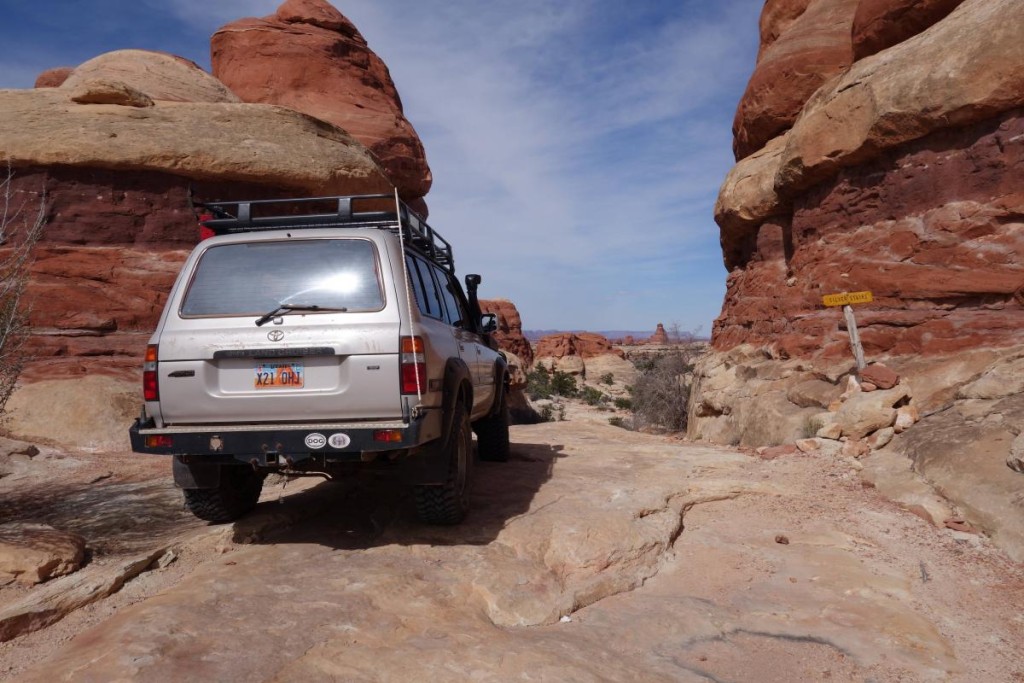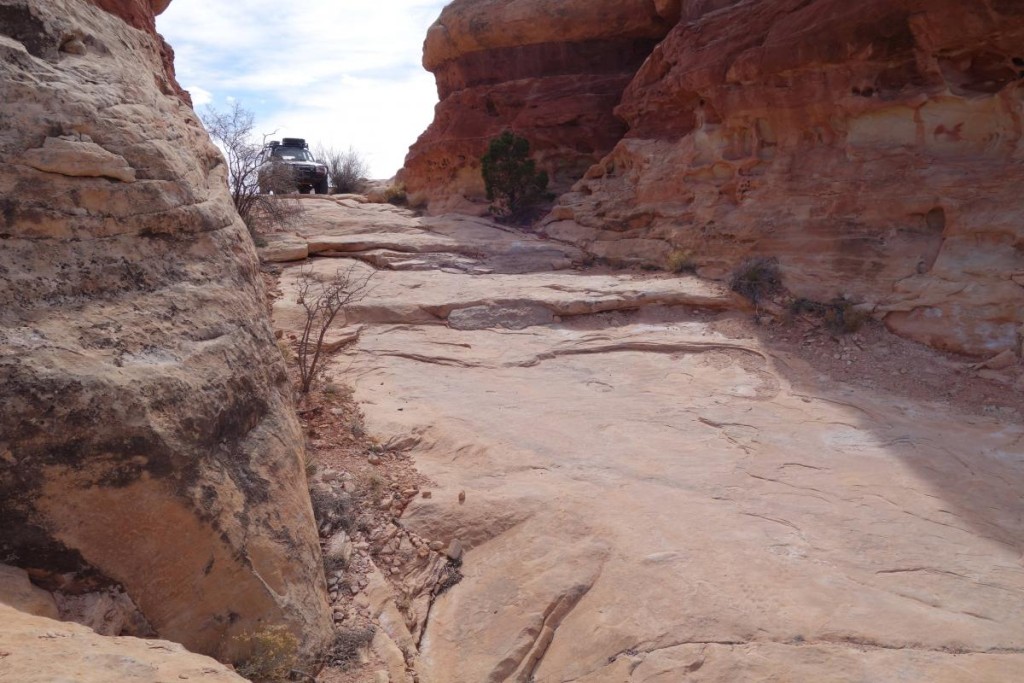 No one makes roads quite as solid as Mother Nature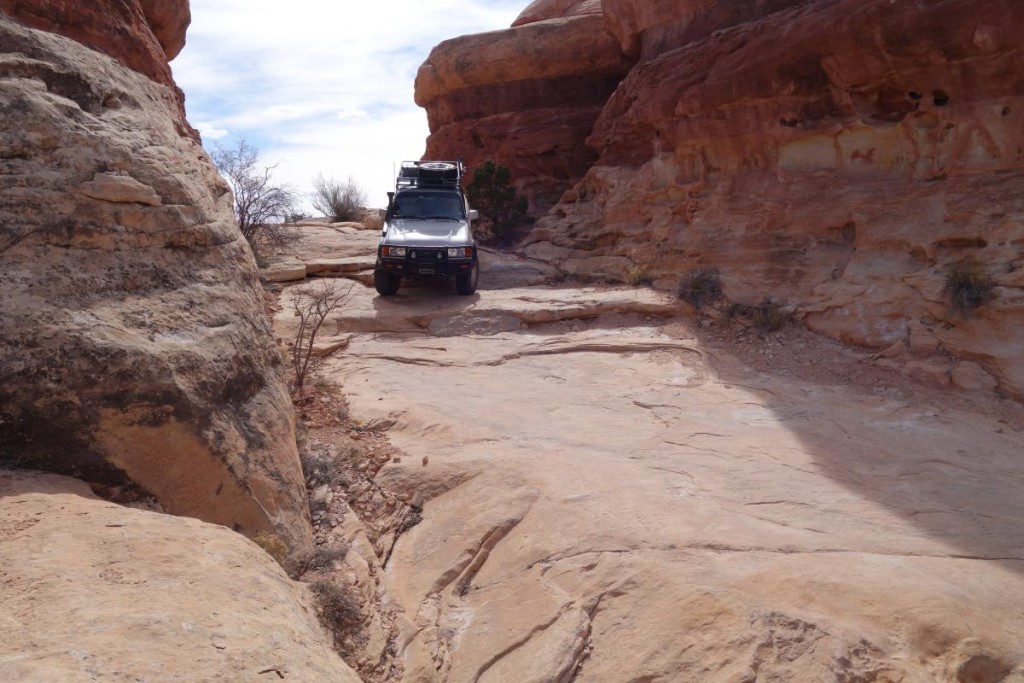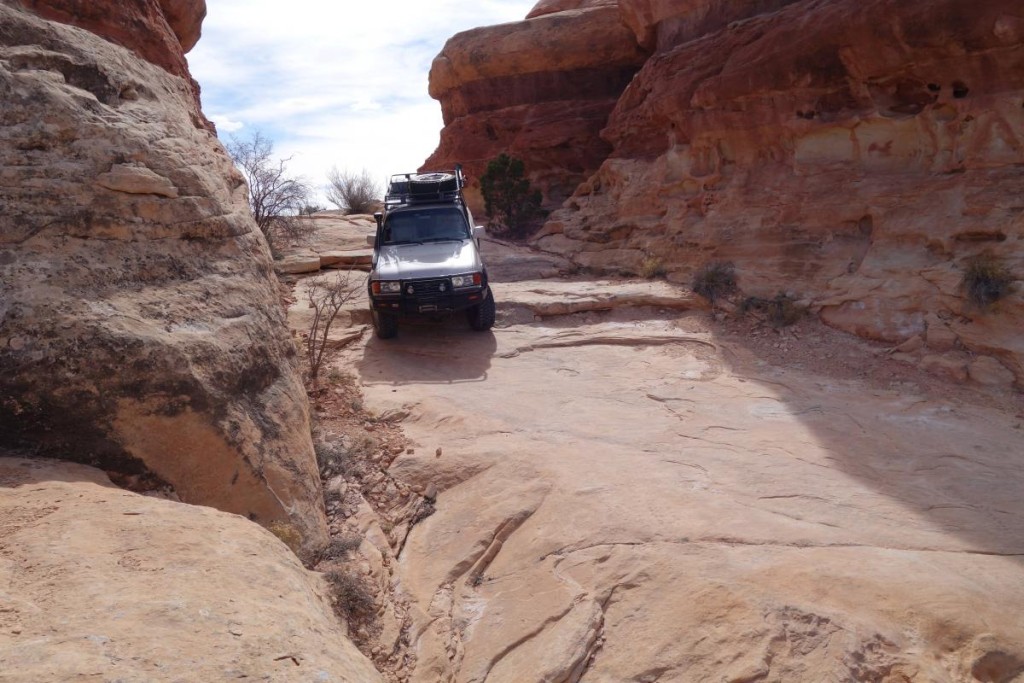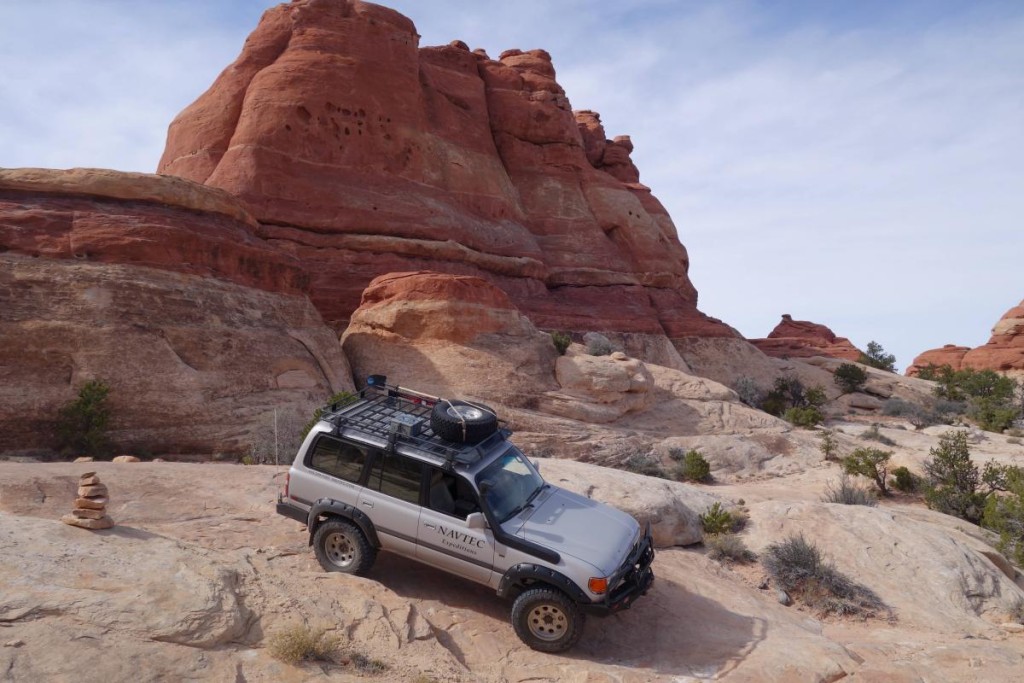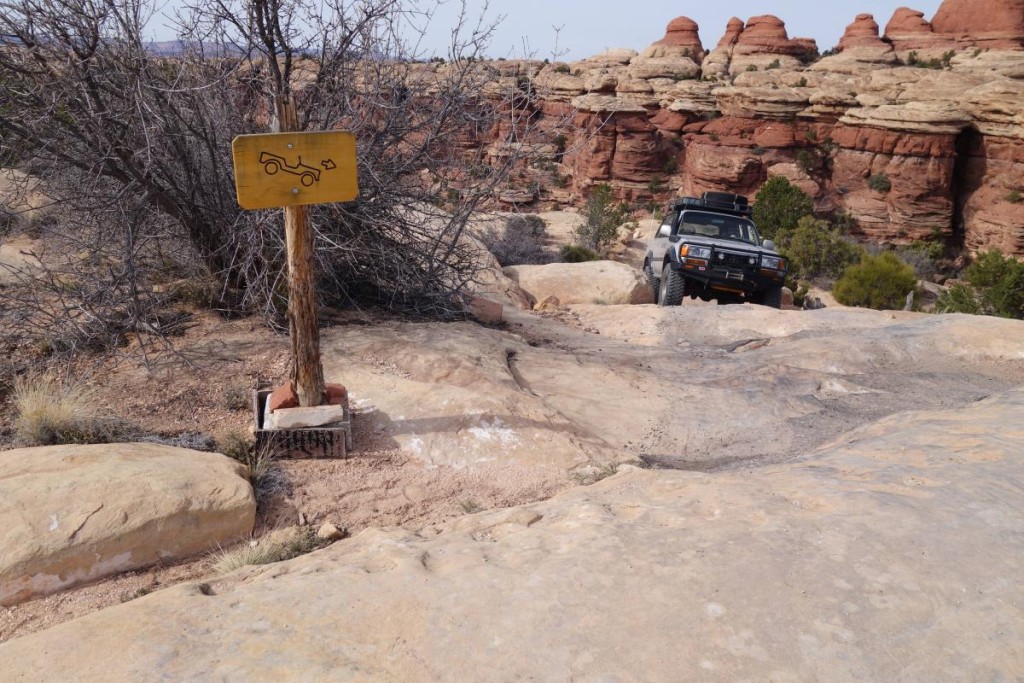 The ride inside was pretty hairy. And a lot of fun. Holding on tight: mandatory, naturally.
In some stretches the slopes are really steep. So, like on steep mountains the world over, the transportation route up and down here doesn't go straight up/down: it serpentines, or, in the silly-steep stretches, it zigzags. In the absurdly steep stretches, it zigzags with really tight corners. Like a letter 'Z' – only squashed.
Now, those corners of the squashed 'Z' shape are just so tight that the substantial girth of a Land Cruiser simply can't navigate them be doing simple turns. So it has to do three-point turns. Sometimes several-point turns! Here are a few pics of our driver reversing out of a blind alley during one such maneuver.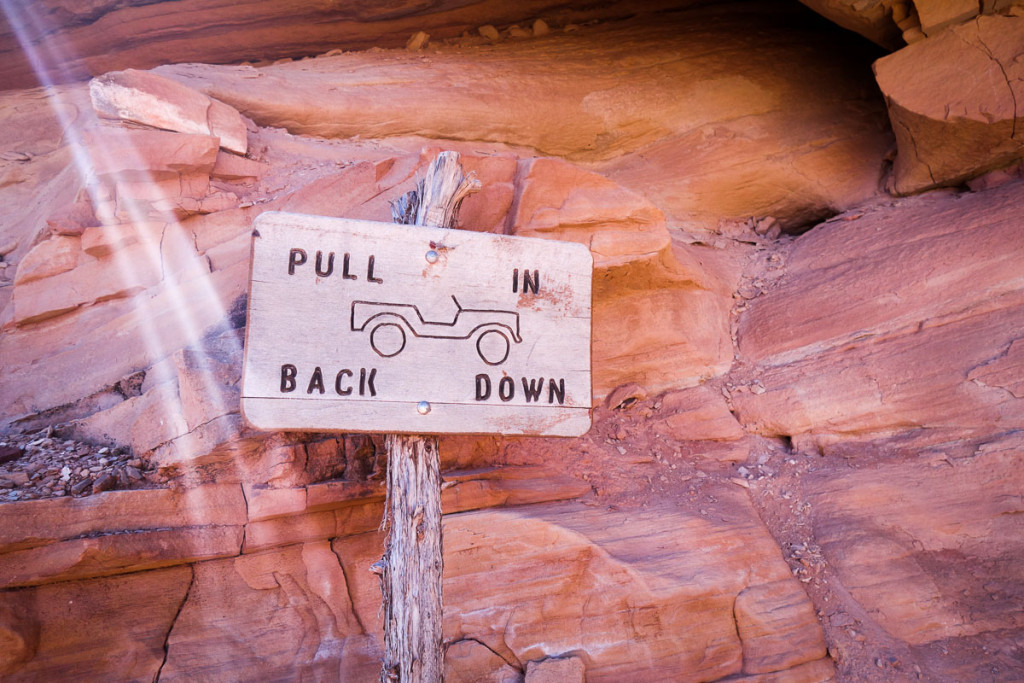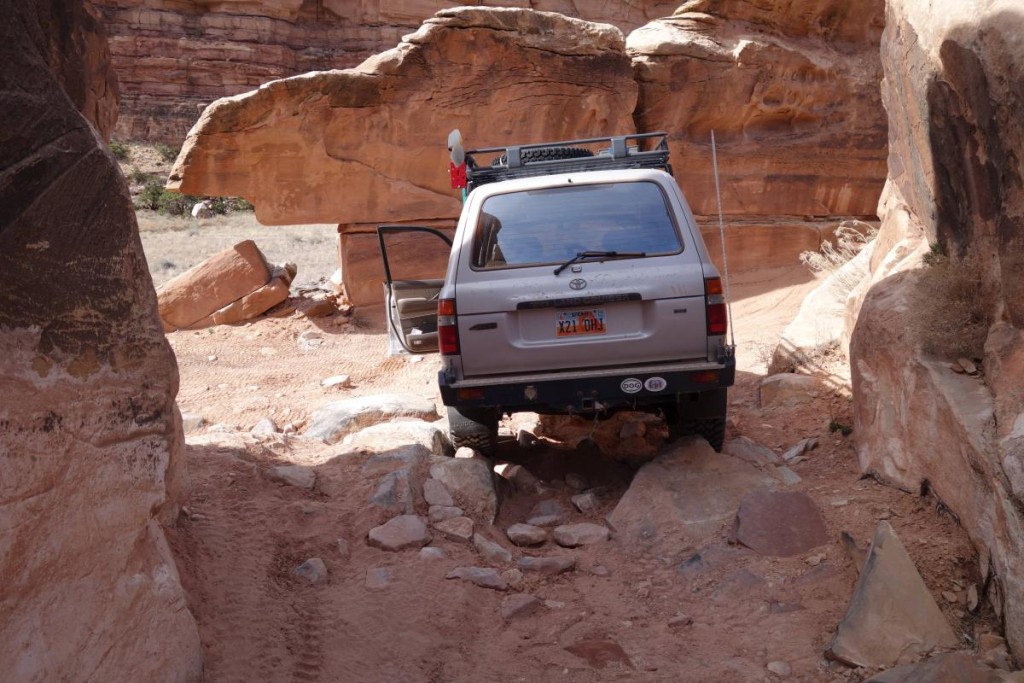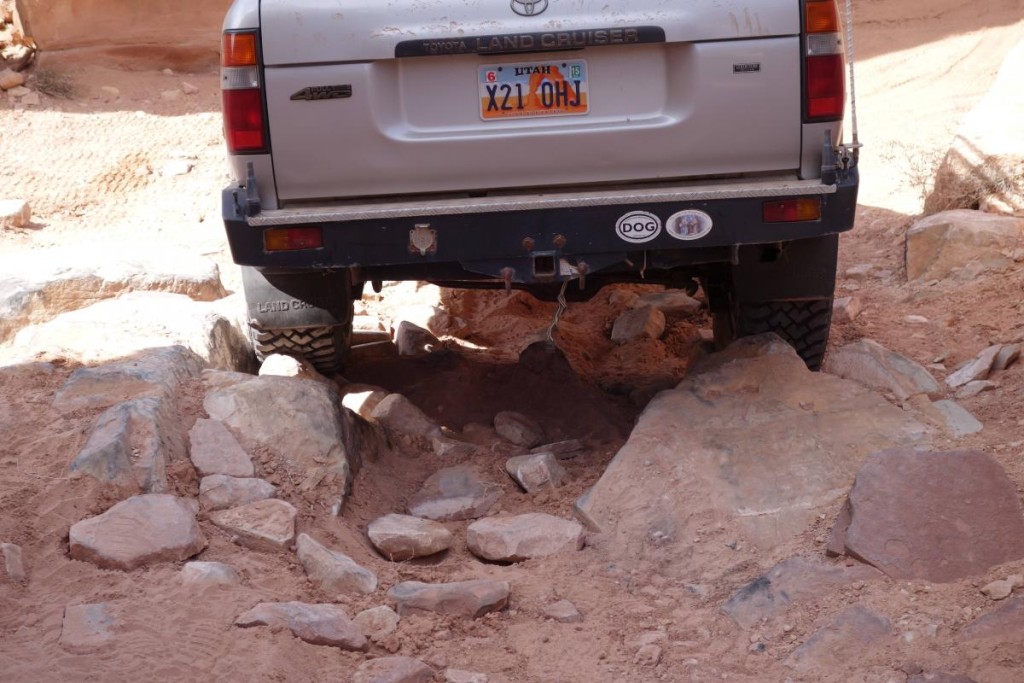 Ouch!…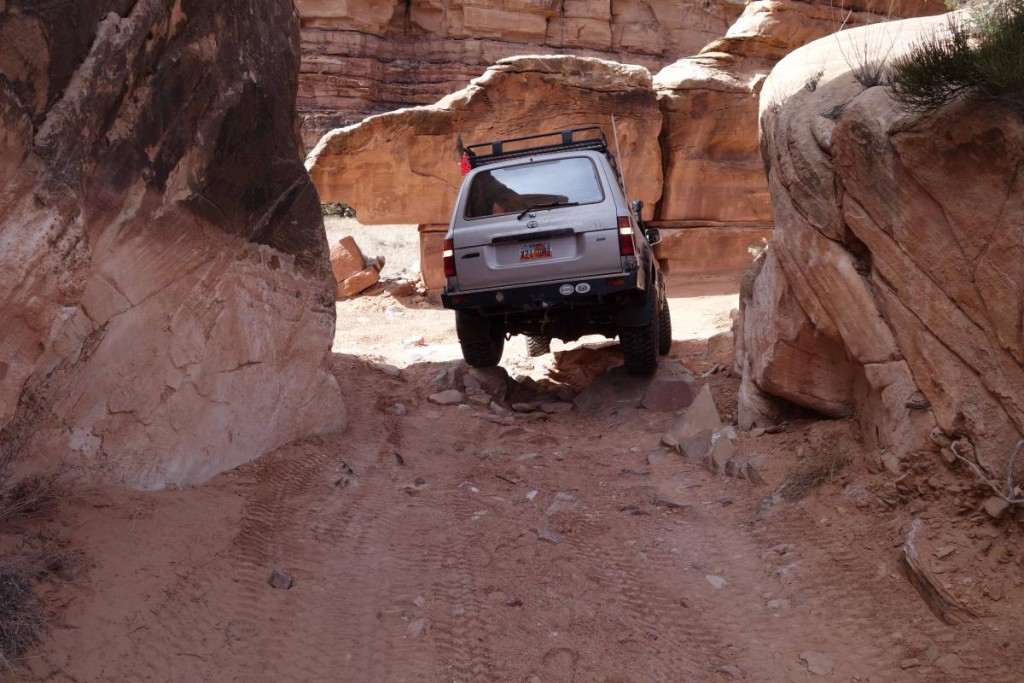 … Still managed it!
Sometimes the driver had to squeeze the vehicle through narrow trenches in the rock. I can't believe we never once scraped a wing mirror. Hat off!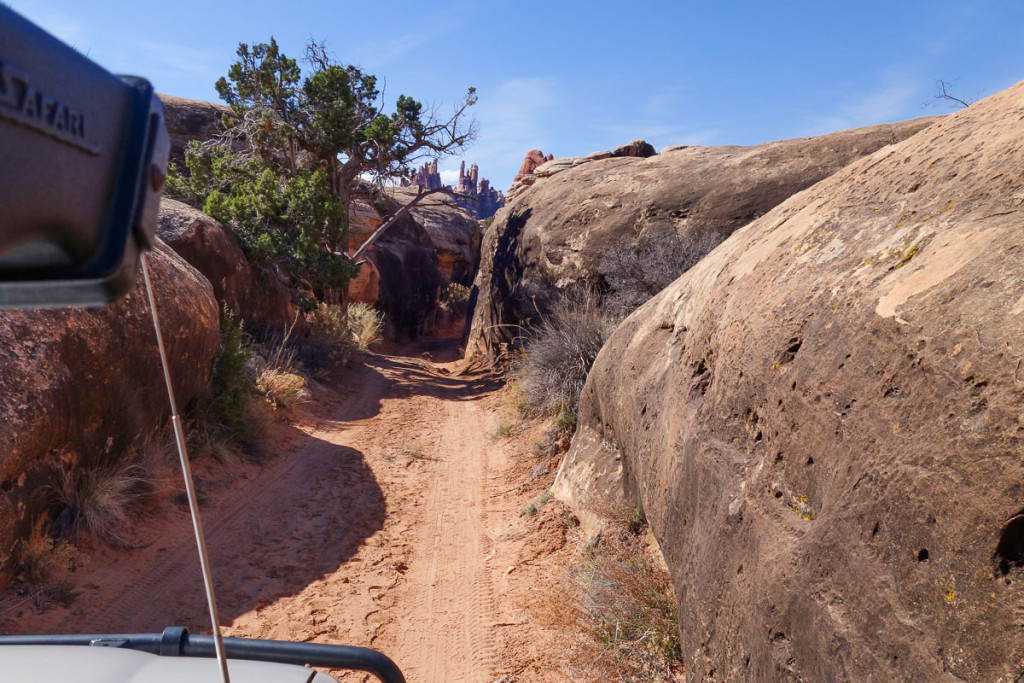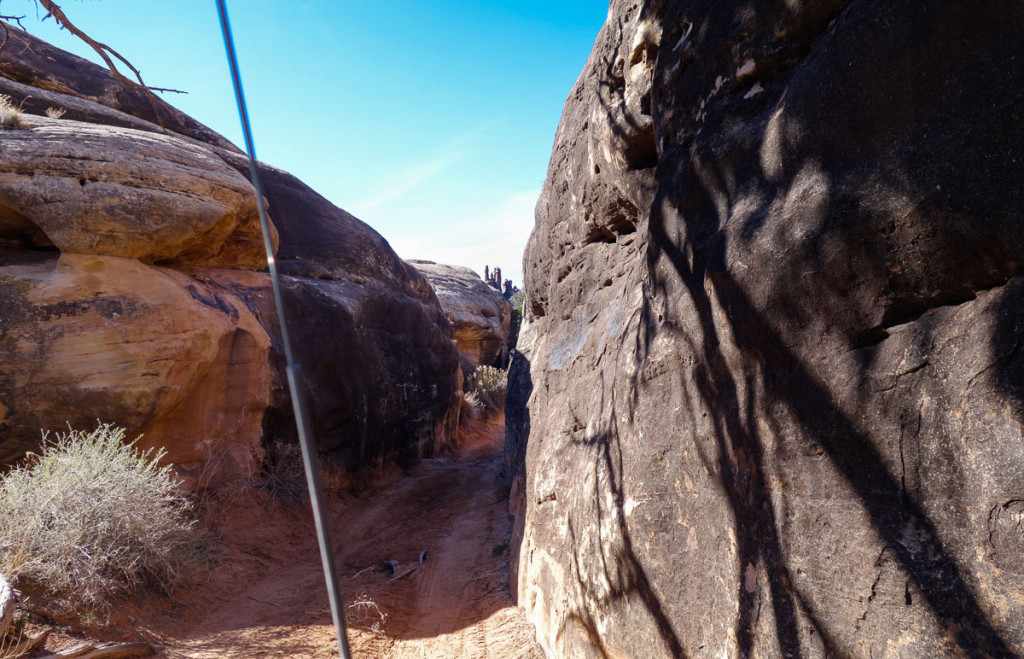 Sometimes my travel companion A.A. and I would get out of the car walk a bit. That's how come there are so many pics with the Land Cruiser in them. Turned out that walking some stretches was quicker than in the motor! Also gave us the chance to get better views of the surrounding awesomeness.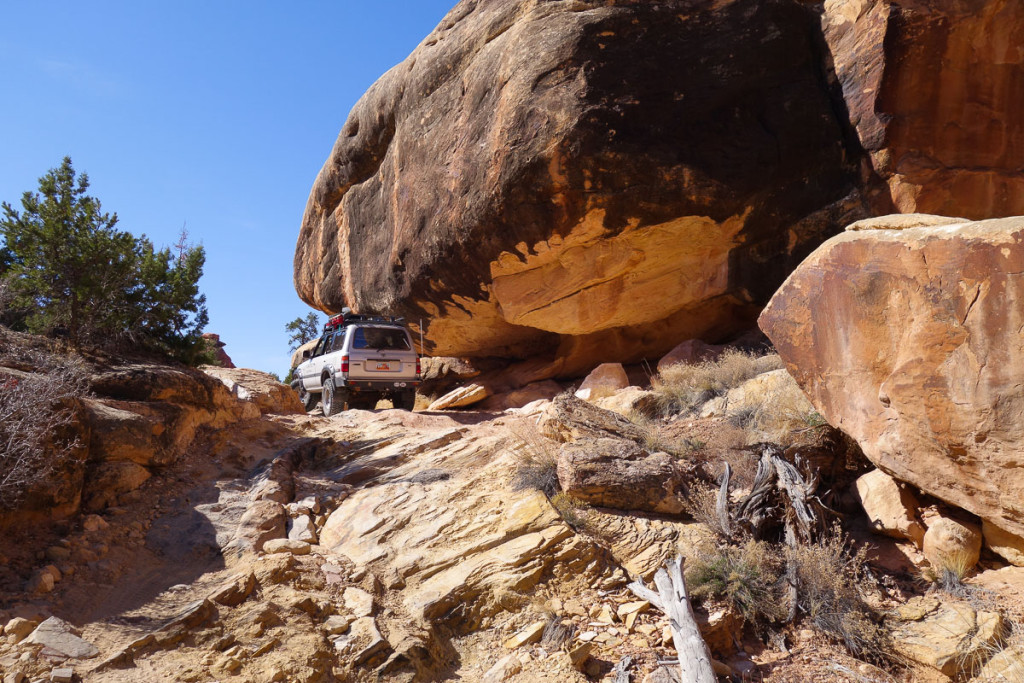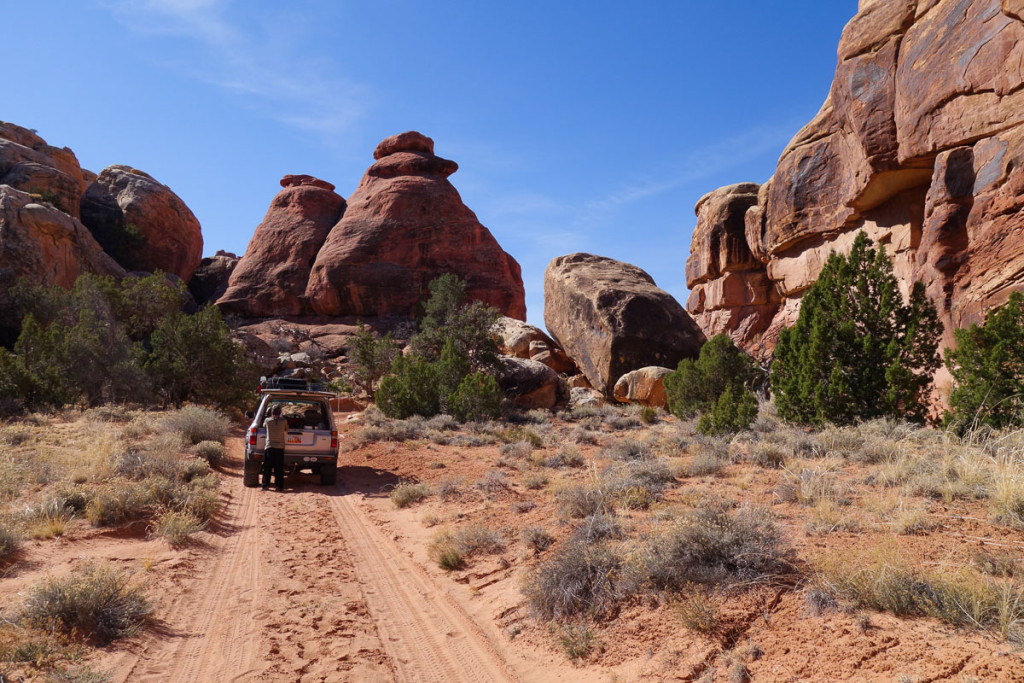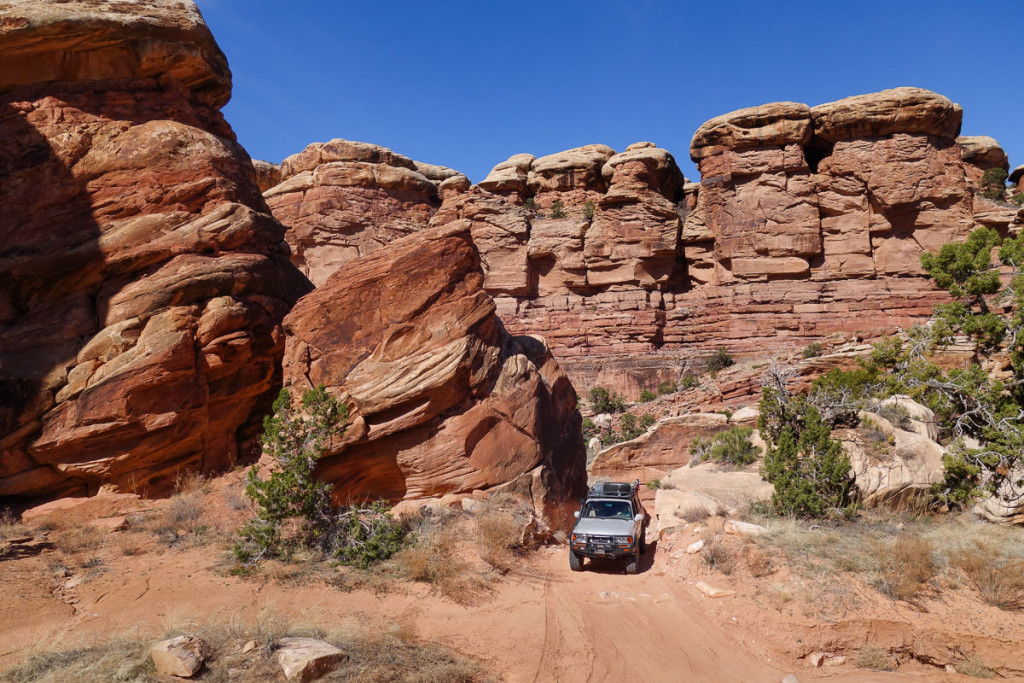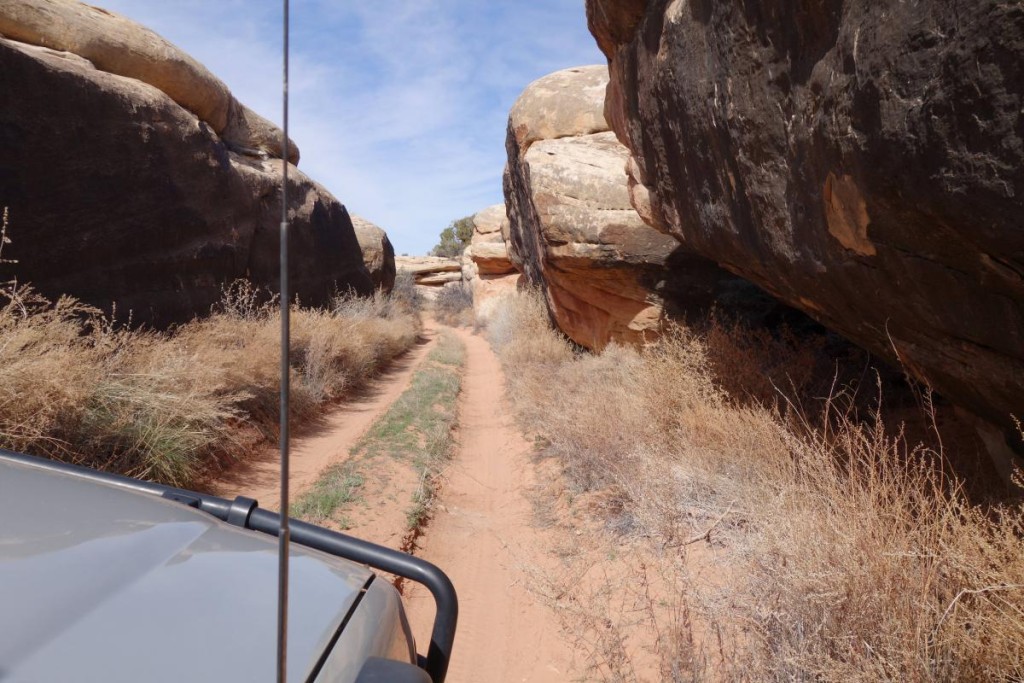 The rest of the photos are here.
Back soon folks – with the final installment from Ooooooh-tah.