Ireland does IT real well – it both understands it and supports it. But it doesn't just attract and help out 'adult' tech businesses, it also does its bit with IT-incubators and supporting  IT startups. But I waxed lyrical about all that a year ago.
// Ireland's also seriously into pharmaceuticals, but I won't be discussing that today. Pharmaceticals to me are like a parallel universe (and the term 'pharma' mostly reminds me of the illegal drugs trade on the Internet.
So here I was at the Web Summit exhibition-conference in Dublin, November 2014.
Among other things, Web Summit is a yearly gathering for all sorts of different IT-startups, which come here in search of partners and investors. It really is the place to come if you're a budding IT 'infant'-company with loads of ideas and plans and dreams but no money. IT-infants (plus investors and large business) come here from all over the world.
Here's what it looks like: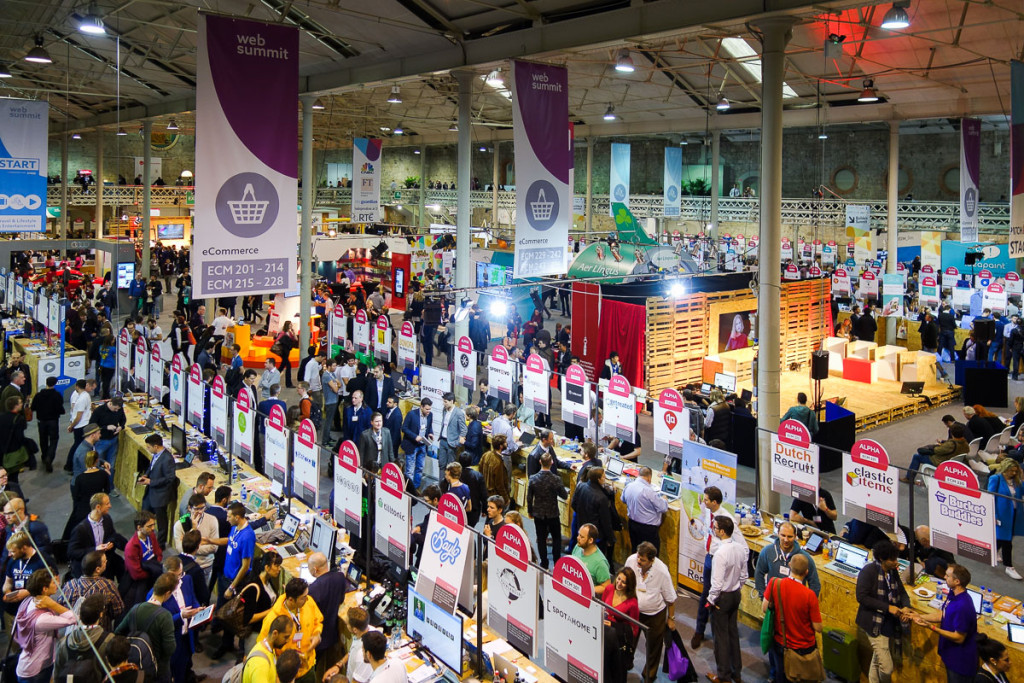 Nano-stands :)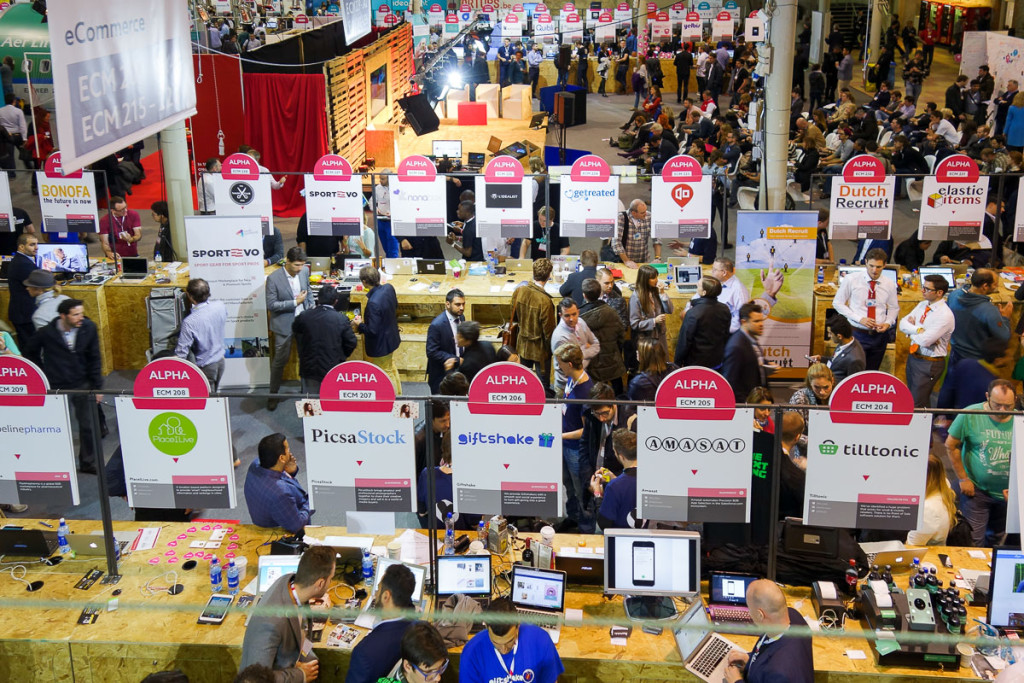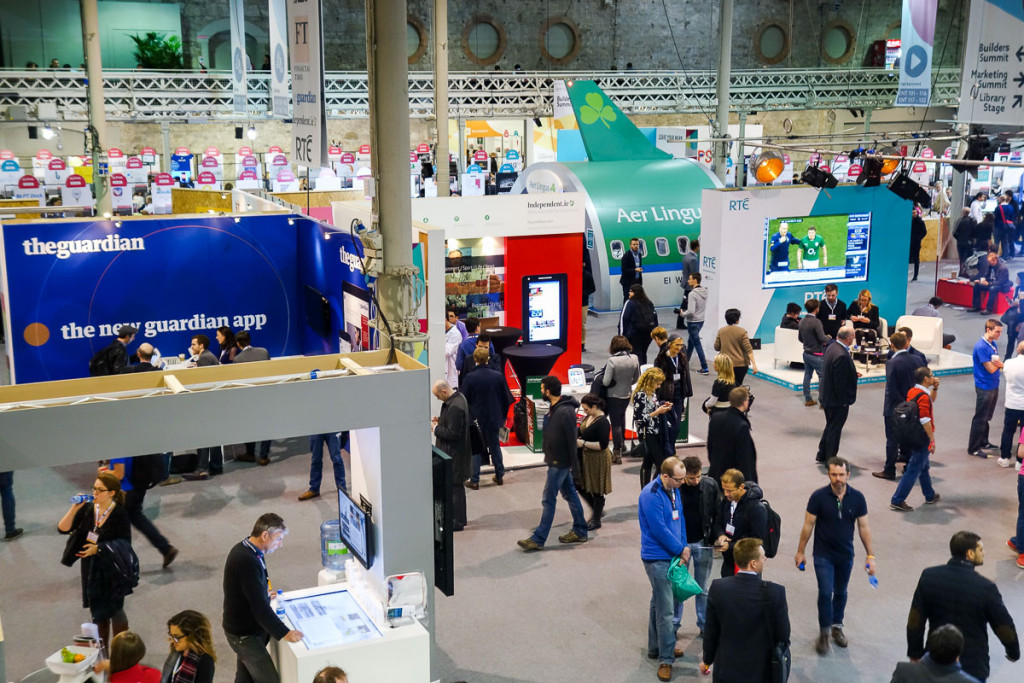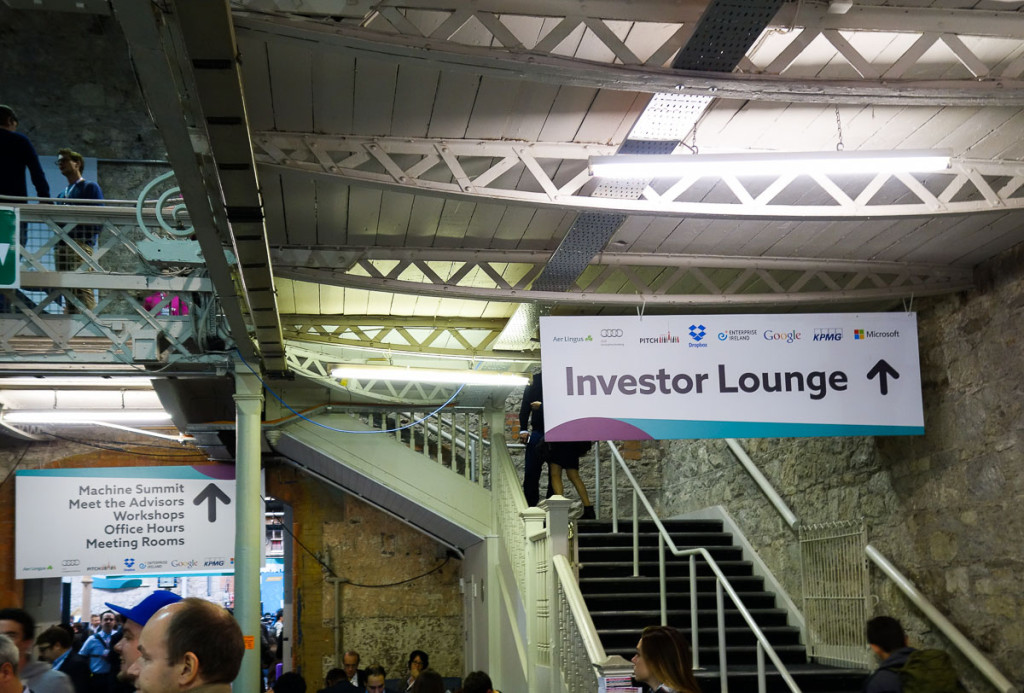 This tech-jamboree (like many other IT projects here) is strongly supported and promoted by the Irish government. Heck even Bono turns up to add stature. Heck even we were there to add stature :). Ireland's very much the Silicon Valley Island Ireland!
The Irish know how to do promo, too. The bottle in the following pic sure beats a pen, cup, coaster and rucksack :).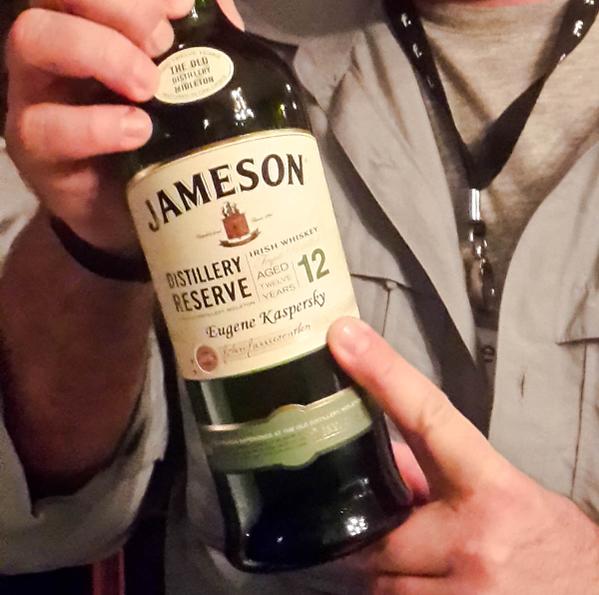 And in just in case visitors and participants forget where they are, there are subtle reminders all around. For example, this Kilkenny road train: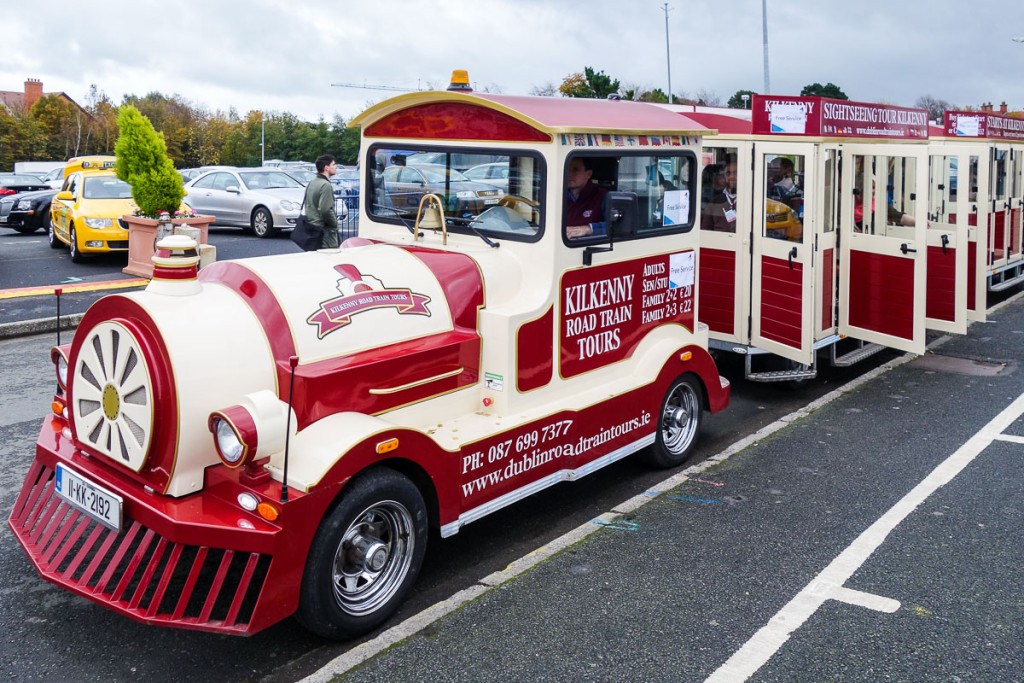 Kilkenny does guided tours too? Told you the Irish were enterprising
Alas, I didn't get round to supping any local Kilkenny; but I did inescapably sample real, slow-pour Guinness, so no complaints there. Ooh… err. Waaaiittt a min… I think someone's spiked my drink (with something very innovative, of course), for I'm seeing pink sheep :).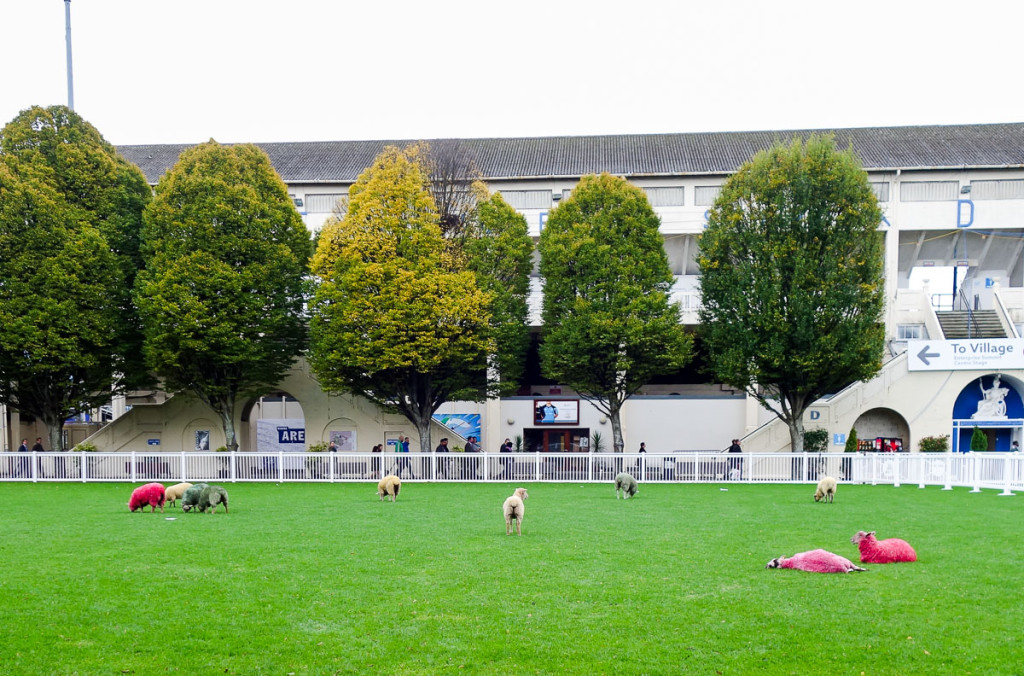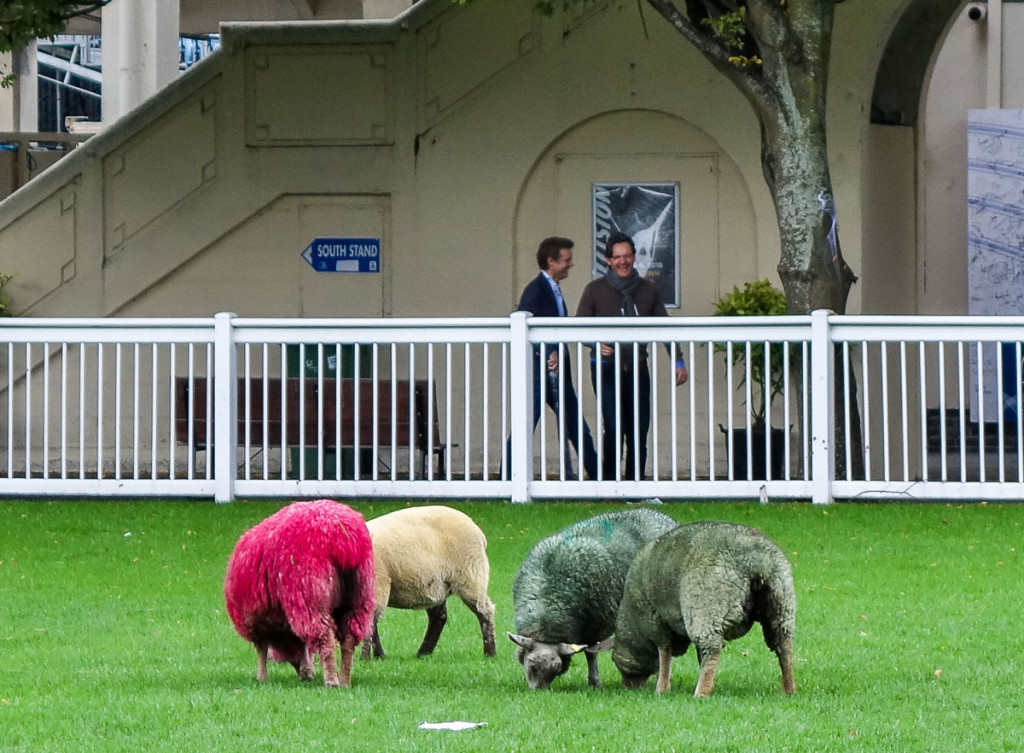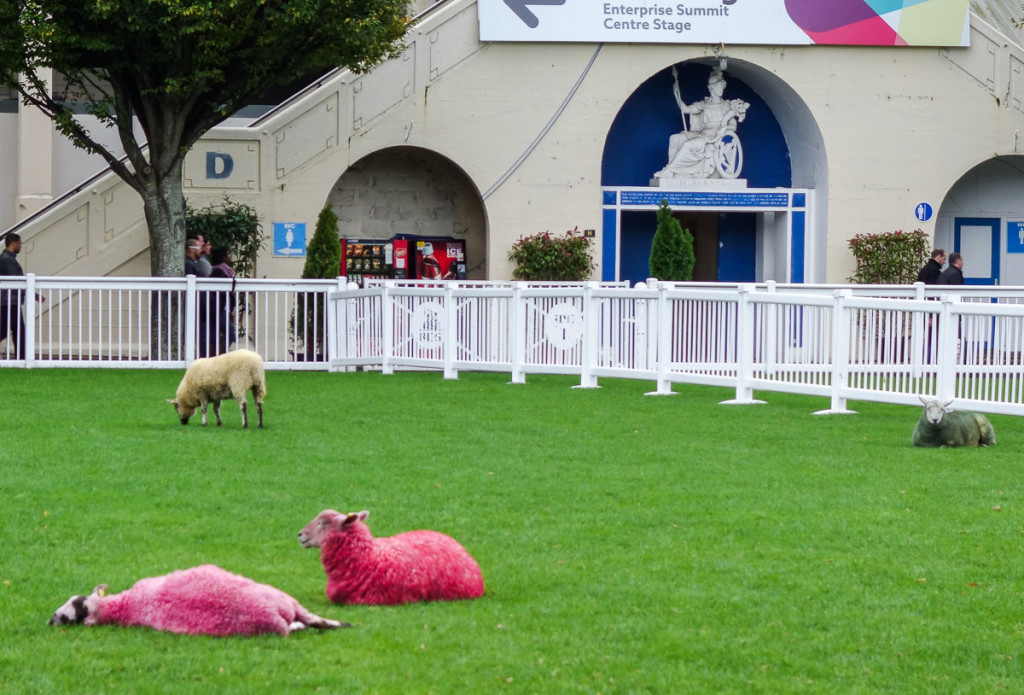 Once the work part was over (Web Summit and a few meeings), we were able to take off our business hats and put on our touristy ones – for a whole weekend. Oh yes.
Coming up, a series of posts about that wonderful weekend in Ireland…