Privyet everyone!
There are fascinating, beautiful sights to behold in the furthest corners of the globe, quite a few of which I tend to mention on this here blog from time to time. But sometimes spellbinding beauty can be found right on your doorstep…
Just the other day for example, towards evening the most amazing assortment of clouds appeared over the reservoir next to our Moscow HQ office. First there were pure white fluffy clouds basking in the bright sun, and then a thick thatch of dark and angry low cloud came along as if pushing the fluffy cumulus out of the way. Alas, by the time I'd fetched my camera most of the particularly unusual dark cloud had passed, but I did still manage to snap some of the proceedings…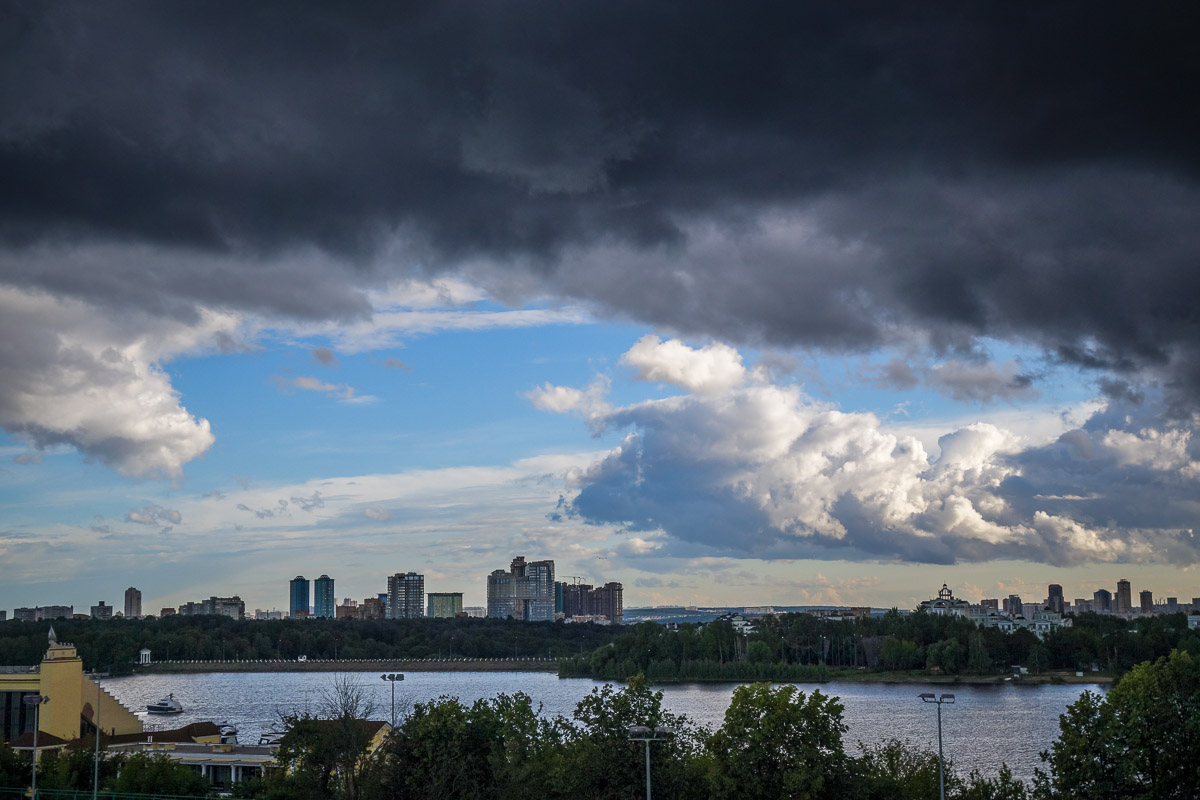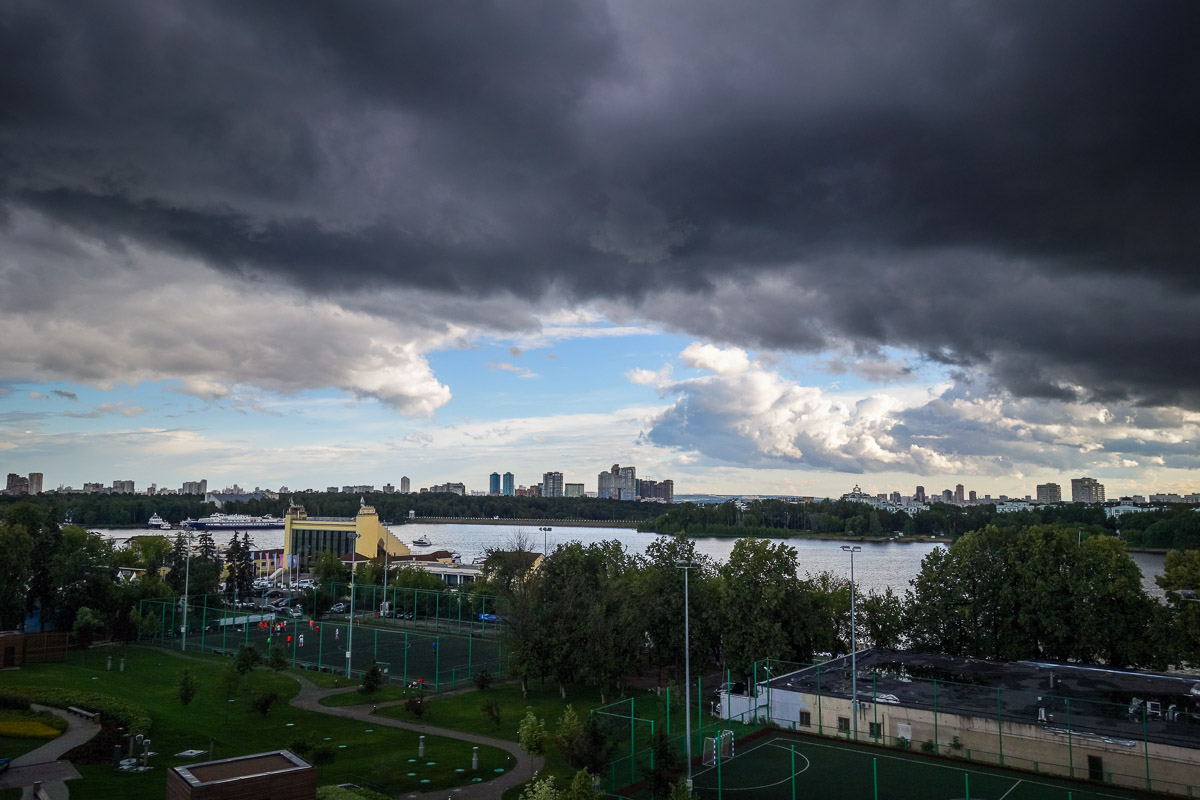 Moscow can be a really beautiful city. You just need to get the time right and the angle right :).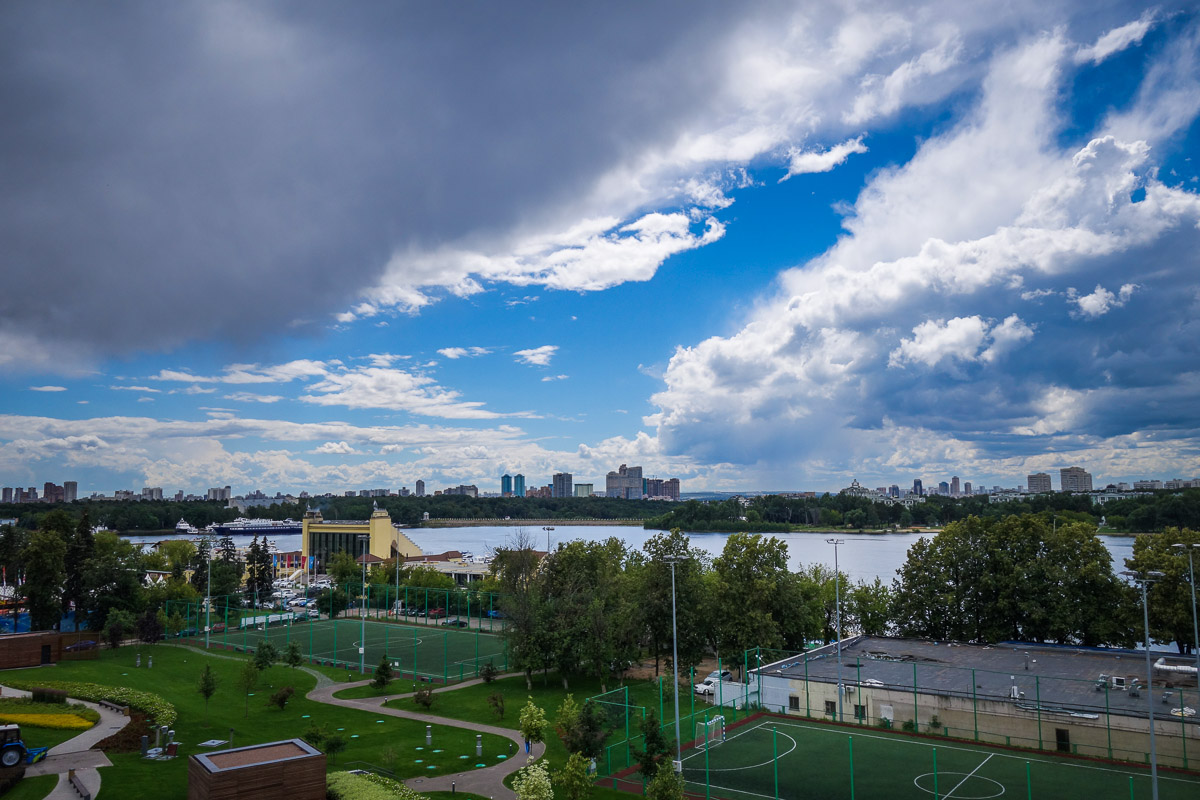 While all that was going on up in the skies, down on the ground I came across this curious device: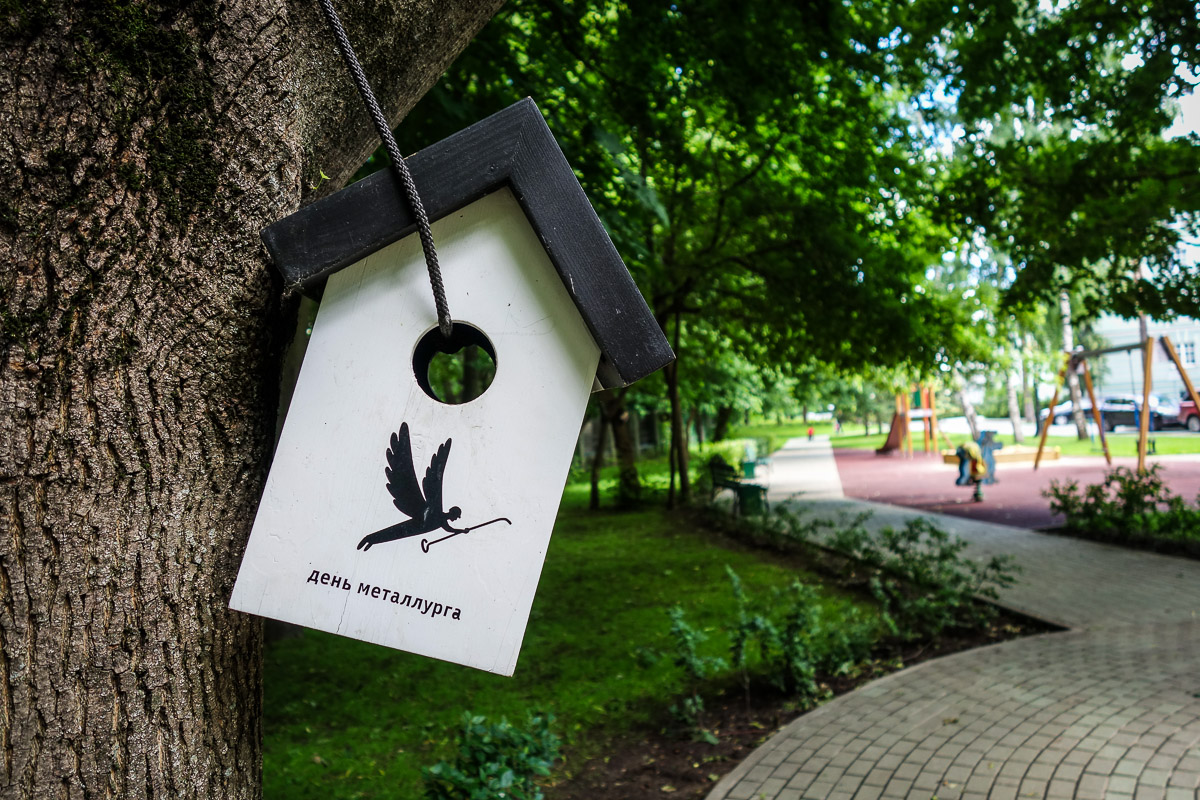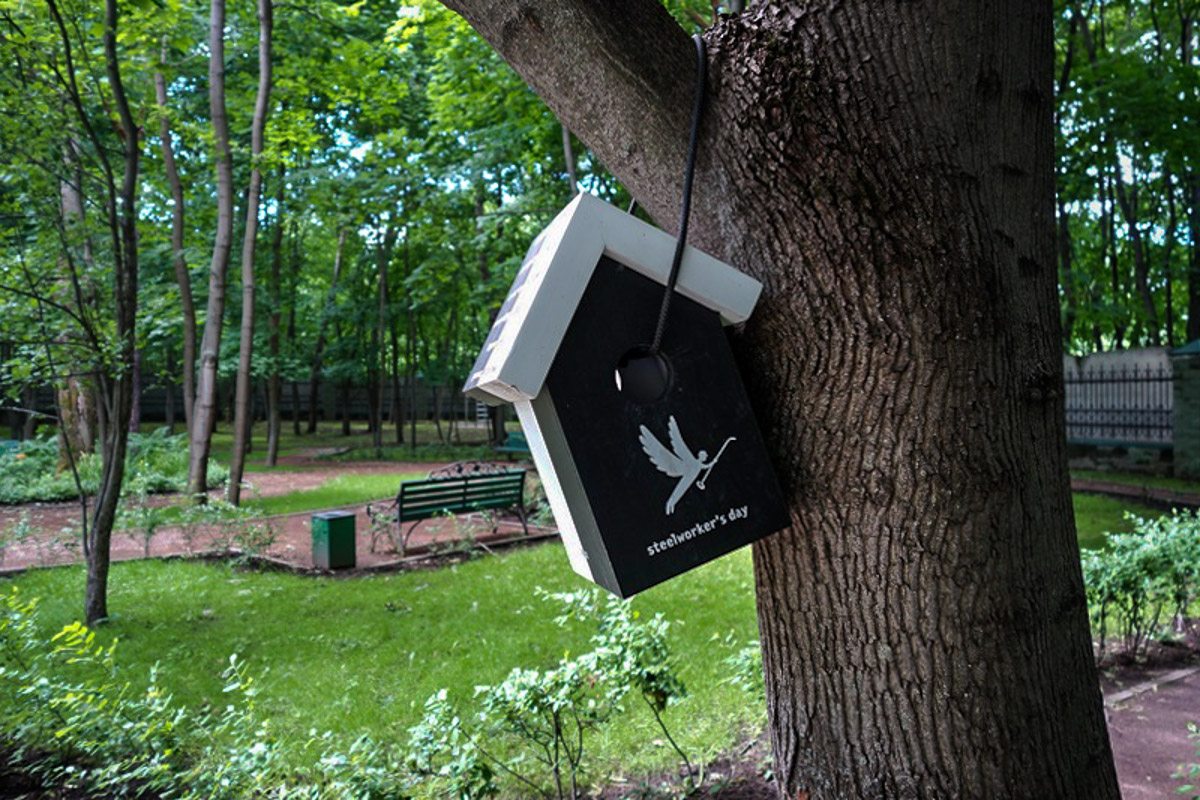 Either it's been there since last year, or whoever put it there got their dates mixed up. Or maybe they decided to install it in the run-up to Metallurgist's Day? Ah, what does it matter when it is… to all those in the metal industry – happy Steelworker's Day!
Hmmm. I've been reduced to telling you about curiously engraved bird boxes in Moscow parks. I've clearly been grounded in the capital for too long – no matter how beautiful its skies get. I haven't conveyed a thing about the beauty and unusualness of distant lands in ages. High time that changed… :)