Vodka – Connecting Peoples?
Aloha, droogs!
Today I'm reporting to you from Hawaii, USA. Yes, it is nice for some :).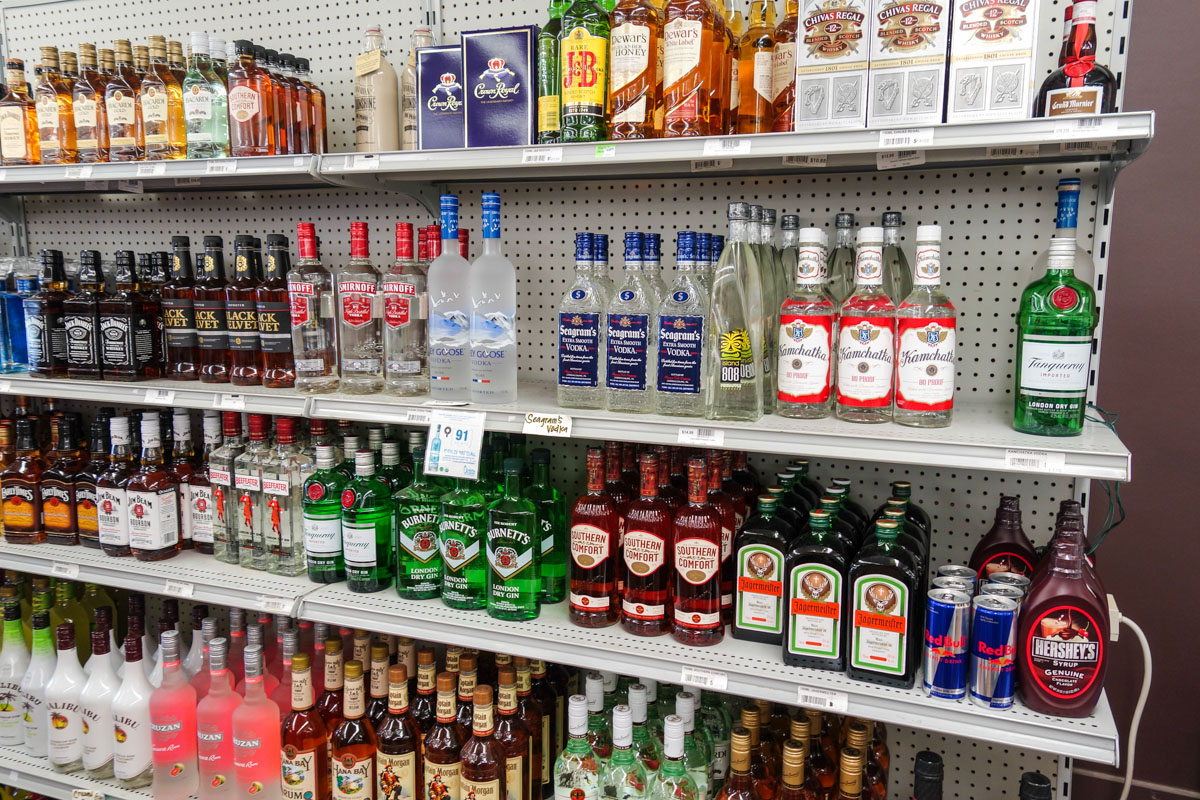 We were staying at a military hostel that normally only accommodates soldiers and their families (I was registered here as a 'family member' of one such 'soldier':). The place is basic, but for me perfect – as it's 200 meters from a volcano (Kīlauea)! But I'll leave the volcanism alone for now – more on that in an upcoming post or two…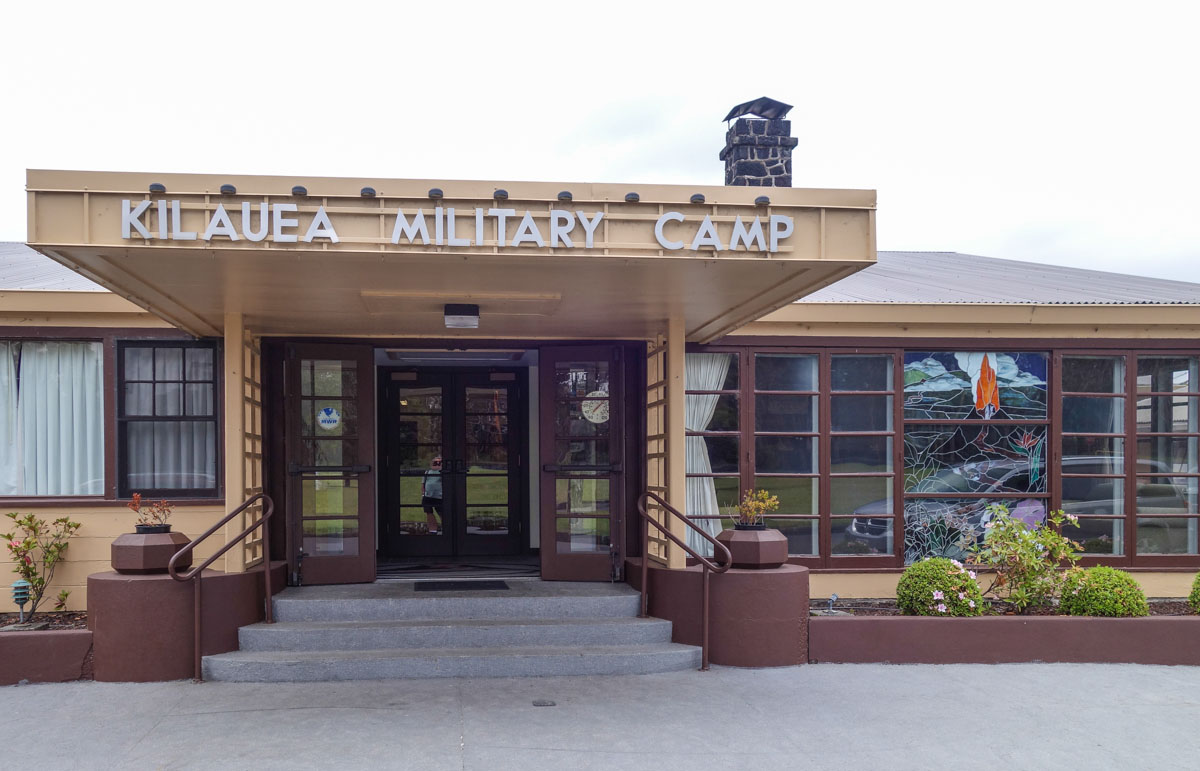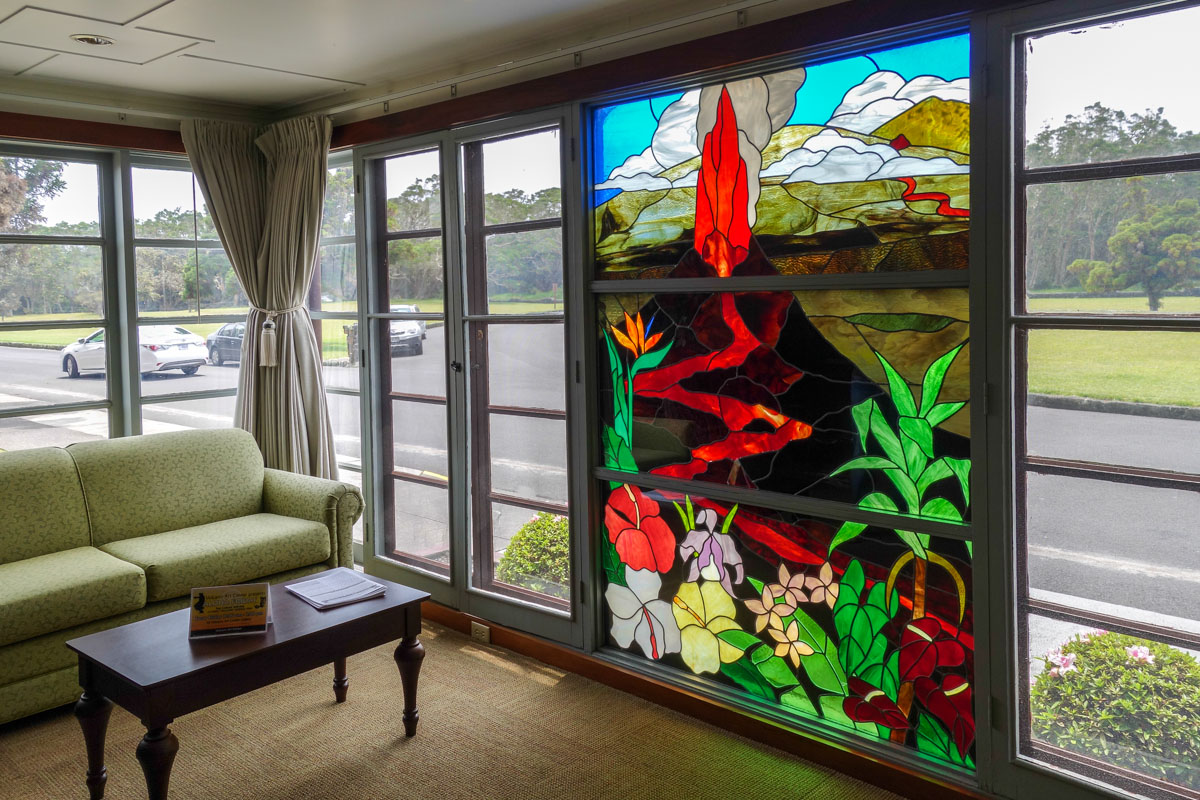 But as Vincent Vega once said, "that dun matter; get a load of this"…
Before setting out on a long trek here up the side of the just mentioned volcano, we needed to get some supplies in – mostly food and water – so we dropped by a small supermarket. Groceries selected, while waiting at the checkout our eyes wandered over to the nearby spirits (and Red Bull and Hershey's:) section. And among the usual international brands of whisky, gin and the rest, what did we see?… Kamchatka Vodka! In Hawaii!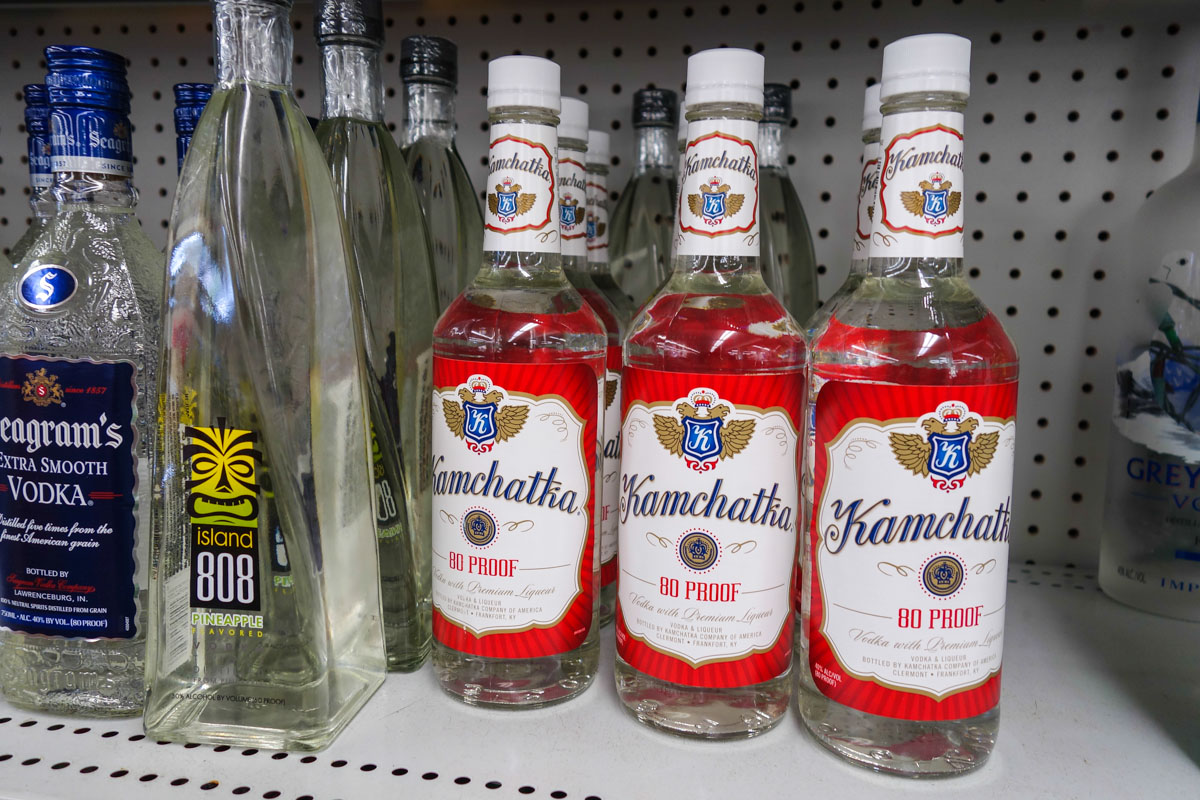 Mind blown. Fainting spell. A shot of something 80% proof needed – but not out of this bottle. Reboot.
First thing's first folks – there is no Kamchatka Vodka brand in Russia. So what the devil was this? Where did it come from? Well, the small print on the bottle claimed the fluid inside was from some Kentucky 'liquor' distillery. A tank of Kentucky hogwash more like. With a price of $8.39 for a 70cl bottle – who'd disagree? This had to be bad stuff. Hoochy moonshiney rotgut if ever there was any.
All the same, I decided to buy a bottle – just for bad measure. Not to drink!! Only to add to my assorted exotic knick-knacks from all over :).
But wait… things only got worse…
Next to the Kamchatka was some Popov, and in the next shop – some Karkov (I think they were thinking of the city of Kharkov when they dreamed that one up), both of which for some unexplainable reason had pictures of St. Basil's on the label. I reckoned these would be fouler than the Kamchatka. Anyway, it's safe to say these two imposters were left untouched on the shelves… The joke with the Kamchatka was already wearing thin before we'd left the shop :).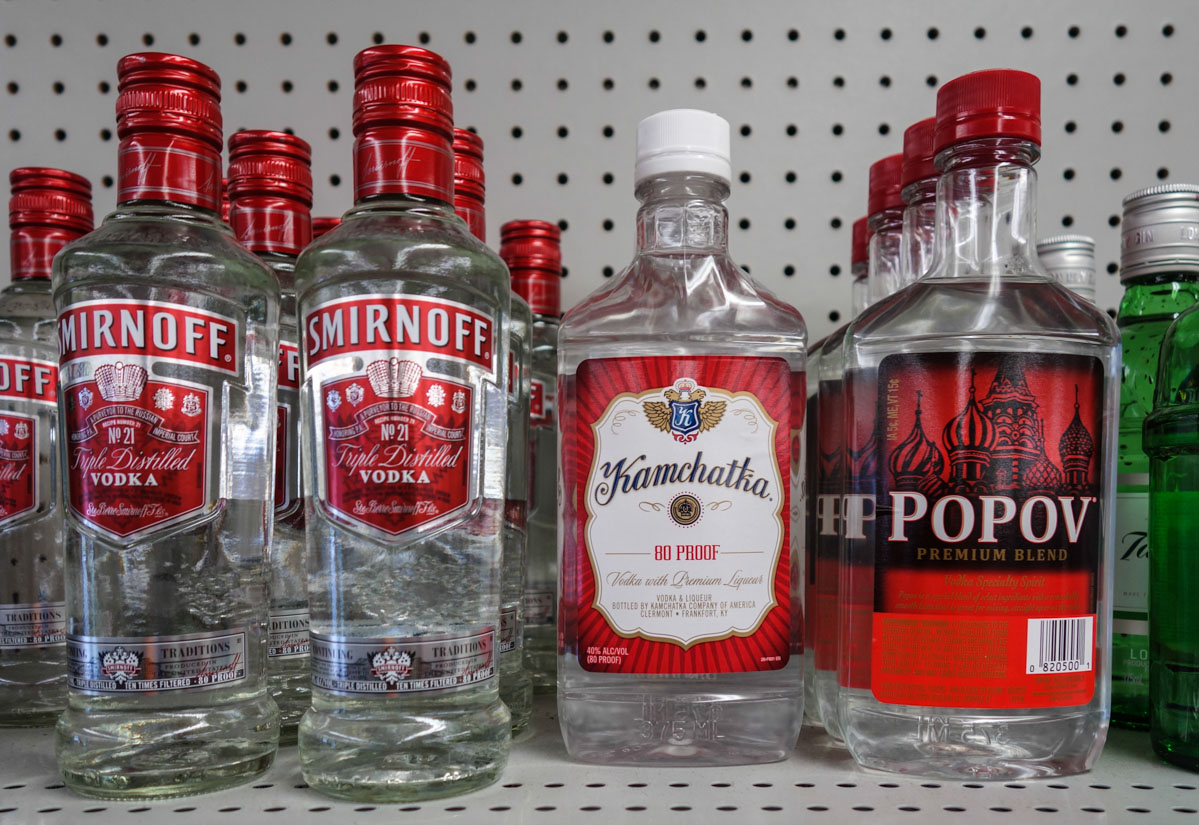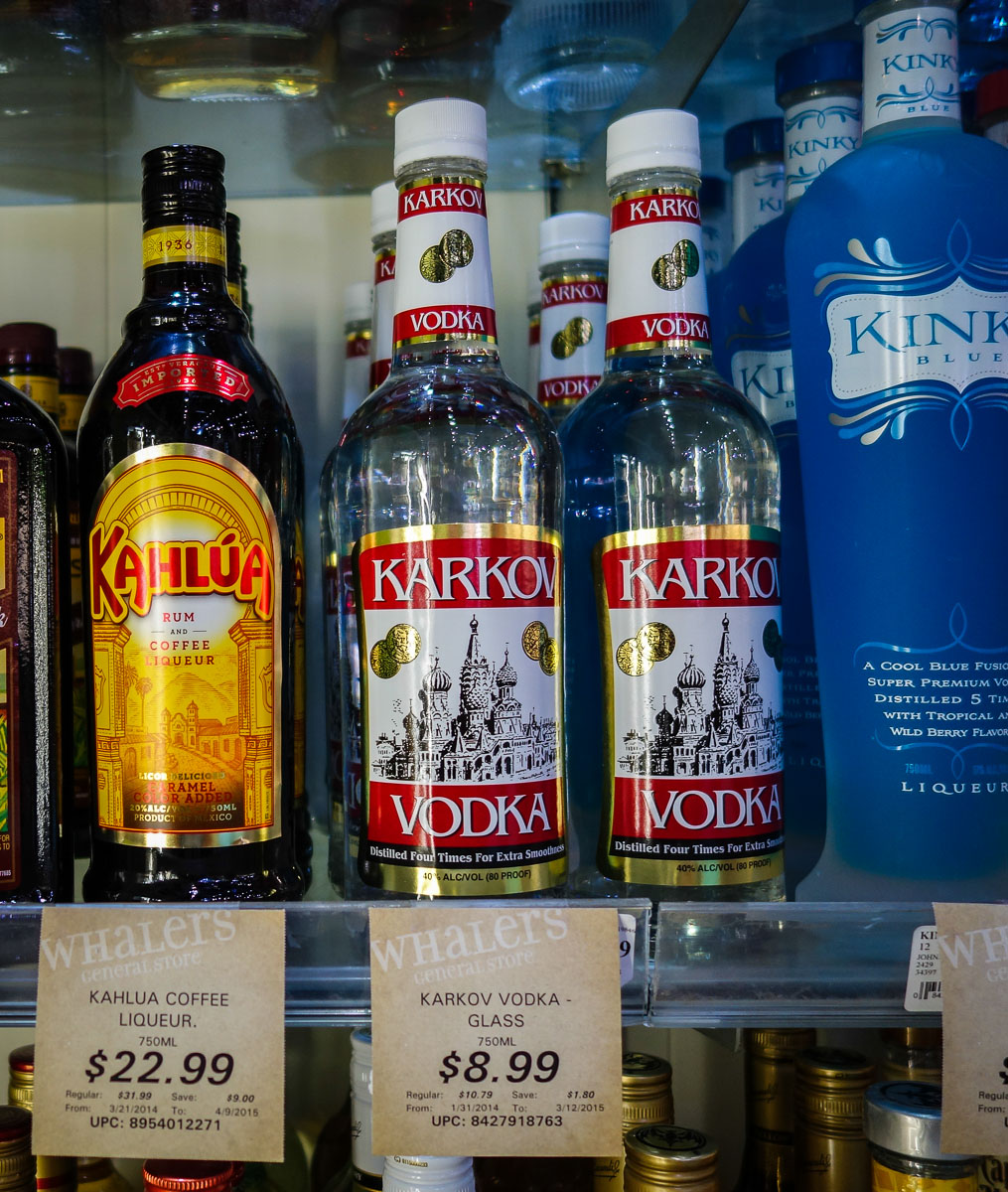 Wrong spelling, another country's cathedral :)
To be honest, I was disappointed. Slapping Russian imagery on labels of poor quality alcoholic drinks produced a long way from Russia, and that imagery being so hackneyed and often inaccurately 'matching' the so-called 'brand' names, well… it's just a little… piquing, that's all.
Ok, rant over. Next!